If you haven't taken a look at college beauty essentials, then it's time to buy them. There are many makeup products for college girls, and you need to choose the perfect things depending on your makeup skills and preference. Creating a perfect college beauty look takes almost ten to fifteen minutes. Our makeup essentials list for beginners will help you update your makeup bag with the most amazing and latest products, including foundation, mascara, and lipstick.
1. Primer
The most important product for a college beauty essentials routine is a primer. It helps you to apply makeup easily and makes your skin smooth. Using a primer is all about preparing your skin for applying any kind of makeup on it. For getting a primer you need to know your skin type. If your skin is dry then it's recommended for you to use hydrating primers. The main job of this product is to make your pores look smaller so use a little amount. A range of good primers is available at e.l.f. cosmetics and Amazon, for all skin types.
HYDRATING FACE PRIMER- LARGE

---
2. Concealer
If you are a girl with some kind of blemishes on your skin then you will need a good concealer for hiding the dark circles and occasional blemishes. These college beauty essentials are lighter than foundation and help to cover hyperpigmentation and redness on the skin. For creating a perfectly natural makeup look you should find a concealer that matches your skin tone. Nowadays most college girls use concealers by NYX professional makeup because they effectively do their job. Other concealers are also available on Amazon (Maybelline), Milani, e.l.f Cometics
CAN'T STOP WON'T STOP CONTOUR CONCEALER
---
3. Mascara
Mascara is one of those college beauty essentials that you should not miss out on. If you are not a big makeup person then it is still recommended applying mascara, because it is one of the easiest products to apply. It is primarily used for making your eyelashes appear longer. You can get the best mascaras at Amazon.
Maybelline Sky High Washable Mascara
---
4. Eyeliner
These college beauty essentials are included in the makeup bag of most college girls. Eyeliner can enhance your eye shape and can even change at, in fact, eyeliner is one of the easiest ways to change your makeup look. It can help your eyes to look more awake. For applying the perfect eyeliner you need a lot of practice. You can get amazing eyeliners from Amazon and NYX professional makeup.
Maybelline Hyper Easy Liquid Pen
---
5. Sunscreen
Even if you don't like to apply makeup on your face, sunscreen is the most important thing you should keep as a college beauty essentials in your bag. Sunscreen is more related to skincare especially for young college girls and it is normally applied before using a primer. It helps to protect your skin from burning and harmful sun rays and it is also considered the best anti-aging product. Many sunscreens of different brands are available in the market but in my experience the best sunscreens available at Credobeauty.com
Self Reflect Sunscreen Broad Spectrum SPF 32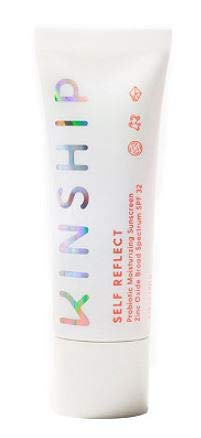 ---
6. Eyebrow pencil
Over the past few years, eyebrows have become an important point of makeup. And this is the reason that eyebrow pencil is considered important college beauty essentials. For using this product you need to know about your eyebrow shape and how to apply makeup to it. It is recommended to do your eyebrows at the end and for most people, a good eyebrow pencil is the number one college beauty essential. Nowadays, the favorite eyebrow pencils of many girls are available on e.l.f. Cosmetics and Wet n Wild
INSTANT LIFT BROW PENCIL

---
7. Chapstick
You should always apply lipstick after applying a good chapstick on your lips. The main purpose of applying this product is to take care of dry and chapped lips, so there are no cracks on the lips. Instead of chapstick, you can also use lip oil or lip balm, all have similar functions of taking care of our lips. Chapstick available at SkinCeuticals ACD and JuiceBeauty.com can help you to get soft and smooth lips.
SPF 8 LIP MOISTURIZERS
---
8. Foundation
This is an important college beauty essentials, but getting the right foundation for your skin tone and skin type is probably the hardest part of a makeup routine, and all girls struggle with that. If you are not used to applying foundation and are not sure which shade would suit you then you should have a look at the range of foundations available at NYX professional makeup and Amazon. The foundation available at these faces has incredible coverage and stays in place forever. You can also consult a good makeup artist for suggestions related to a good foundation.
Wet n Wild Photo Focus Foundation
---
9. CC cream
If you want an alternative for foundation, CC cream is the best option for you and it will also help you to create a more natural look. It has some other benefits such as moisturizing for priming because some creams have a primer built-in. If you are new to the makeup world, buying a good CC cream is highly recommended for you. You can also apply it with your fingers. The best and natural CC creams are available at e.l.f cosmetics and Amazon.
CAMO CC CREAM

---
10. Blush
An important college beauty essentials that you should never miss out on at any cost is a good blush because it can have a huge effect on your overall look. Having a good blush is important especially if someone is wearing a foundation with more opaque coverage because it sometimes makes your complexion look dull. The blush comes in many types for example cream formulations, gel, and powders. The most popular one however is powder blush. The shades mostly include pink and peach tones. Nowadays I am obsessed with the blushes from e.l.f. cosmetics.
PUTTY BLUSH

---
11. Setting spray
If you want your makeup to last for a longer time than having a good setting spray is very important for makeup. It helps you to keep the makeup and its place and prevents shifting. If you don't want your makeup to mess up during the day then you need a setting spray. All you have to do is spray a few times and you are good. An amazing range of setting sprays is available at Amazon and NYX professional makeup.
NYX PROFESSIONAL MAKEUP Makeup Setting Spray
---
12. Bronzer
Bronzer is the mood of getting a toner look or want to add more warmth to your skin. Using bronzer is an amazing idea. Bronzers available at herbivore botanicals add more life to your skin. If you want to have a look at different types of bronzers then you can also have a look at Amazon. A bronzer can also so we used to control your face and it helps you to make your features more prominent.
Physicians Formula Bronzer
---
13. Highlighter
Any important thing that needs to be mentioned in this list of college beauty essentials for college girls is a highlighter. It comes in various forms such as stick, liquid, cream, and powder. Every form has its benefits but if you are a beginner then it is recommended for you to use a powder or a stick. Generally, it is applied on the cheekbones and nose bridge, and under eyebrows. An amazing range of highlighters are available at BH cosmetics for creating an ideal look that you want.
---
14. Lipstick
You cannot deny the importance of lipstick when it comes to college beauty essentials. Lipsticks can meet all your needs and different types of lipsticks include liquid, gloss, or matte lipsticks. If you are new to the makeup world then it is recommended for you to start with a color that is similar to your natural lip shade. Once you learn to apply makeup, you can go for the darker shades and experiment with different looks. An amazing range of different kinds of lipsticks is available at e.l.f. Cosmetics and Amazon.
SRSLY SATIN LIPSTICK

---
15. Brushes
Brushes are important for applying any makeup product and you need to ensure to get high-quality brushes from brands such as NYX professional makeup and Wet n Wild. Different brushes are available for different products.
PRO BLENDING BRUSH
---
16. Sponge /Beauty blender
Sponges help to blend makeup and make it look streak-free. The sponges available at Amazon, work well and are very budget-friendly.
Beauty Sponge Makeup Blender
---
17. Makeup bag
The most important of all is a makeup bag that you should have for holding your products. It is important for a college student to organize makeup and for that purpose makeup bag is necessary.
Large Makeup Bag Zipper Pouch Travel Cosmetic Organizer