If you love hair, then this Gemma Chan Hair Ideas is sure to inspire you. Gemma Chan is a renowned film and television actor. She started her professional career in 2006 by making her debut in Horror Channel's mini-series, When Evil Calls. She made a considerable career in television. She worked in many series like Brotherhood, Sherlock, Humans, etc. She also had an excellent filmography career in Crazy Rich Asians, Submarine, Families, and recently released Marvels' Eternals. So it may not be wrong to say that she had been a gorgeous angel of a human being. 
It may be the red carpet she's been walking on or maybe the on-screen or giving her best shots in a shoot. This L'Oreal brand ambassador had always cast her gentle and beautiful poses, which is just refreshing. Let's have a look at some of Gemma Chan Hair Ideas.
1. Gemma Chan Long Wavy Cut
She just got everyone's eyes at the premiere with her signature, subtle waves. She also had her Jewel tone eyeshadow for a beautiful look and painted with pink lipstick.
2. Gemma Chan Loose Ponytail
She sported her beauty at the SAG awards in 2019. It all came with her charming looks in a knotted Ponytail.
3. Gemma Chan Loose Bun
Her Loose Bun looks quite elegant. She prepared her hair in a mild messy, yet beautiful bun. She came with this look at the National Board of Review Awards Gala.
4. Gemma Chan Messy Updo
She just caught everyone's eye with her rocking look. She did a Messy updo at the Amazon Video Golden Globes after-party.
5. Gemma Chan Half Up Half Down
She again came down on the red carpet, flaunting her inspiring hair. She styled in beautiful half-up and down hair at the 2018 Film Independent Spirit Awards nomination press conference.
6. Gemma Chan Medium Wavy Cut
She again gave the best shot to her hair. She stuck to her usual beautiful shoulder-length waves. It got it when she attended the 2018 GQ Men of the Year Awards.
7. Gemma Chan Layered Cut
She had a great evening that night. This happened when she came with a centered-part layered down. It took place at the 'Humans' panel during New York Con.
8. Gemma's Long Center Part
She inspired many with her beautiful hairstyle that night. All when she came to wearing a sleek and chic-center parted down. It happened during the Moet British Independent Film Awards.
9. Gemma Chan's Brunette Has Caramel Undertones
She gives her trademark look when done with Brunette's hair. Her hair looks dark at its root, and then it slowly starts blending out into light brown towards the end.
10. Gemma's Bob Style
She stunned the audience with her cute looks. She came up, and Bob styled like a doll out. The style was just like waves oozing vintage glamour as it was perfect to team with a smokey eye.
11. Modern Rapunzel Gemma Chan Hair Ideas
She took many sighs of relief with her one great look. She just looked like a princess, as described in a Fairytale. For getting an extra romance, just finish it with a silk bow.
12. Gemma's in an Angelic Headpiece
Her angelic headpiece just took us on our knees. She came out with this angelic piece flaunting it around with a gunmetal eyeshadow at the 2019 Met Gala.
13. Gemma Chan Pearl Bedded Hair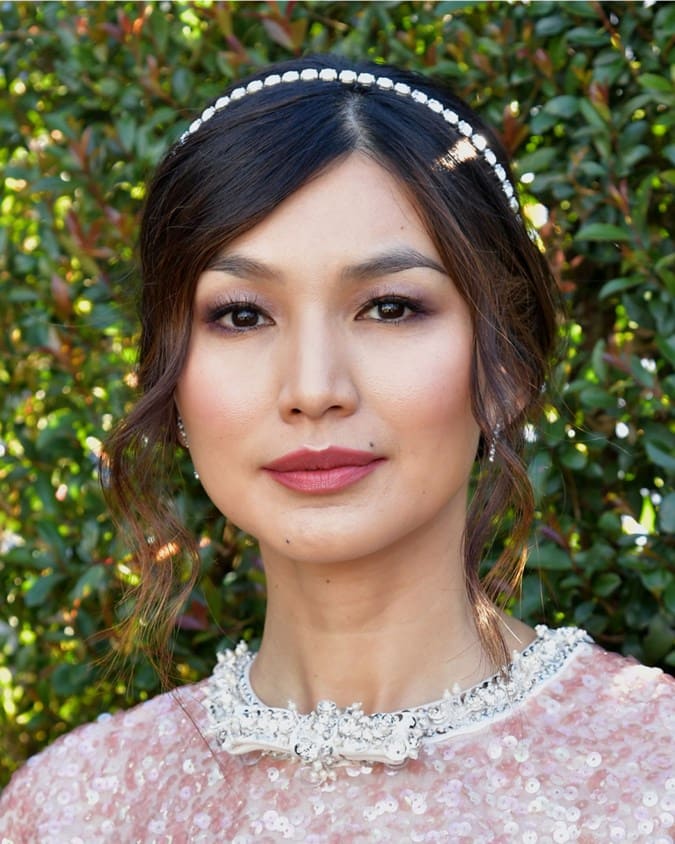 We guess the date has been pretty angelic as the angel herself came up in curls and pearl-bedded hairs. She even looked more pretty due to her mauve-toned eye makeup.
14. Gemma in Subtle Ombre Ends
She may have frozen us for the first few moments when we looked up to her ombre ends. It came up with a nutmeg lipstick that added the perfect warmth.
15. Gemma Chan Ribbon-laden Braid
She had a beautiful and bold smokey eye in this one. She got a long ribbon-laden braid for her.
16. Gemma's Lightly Waved Hair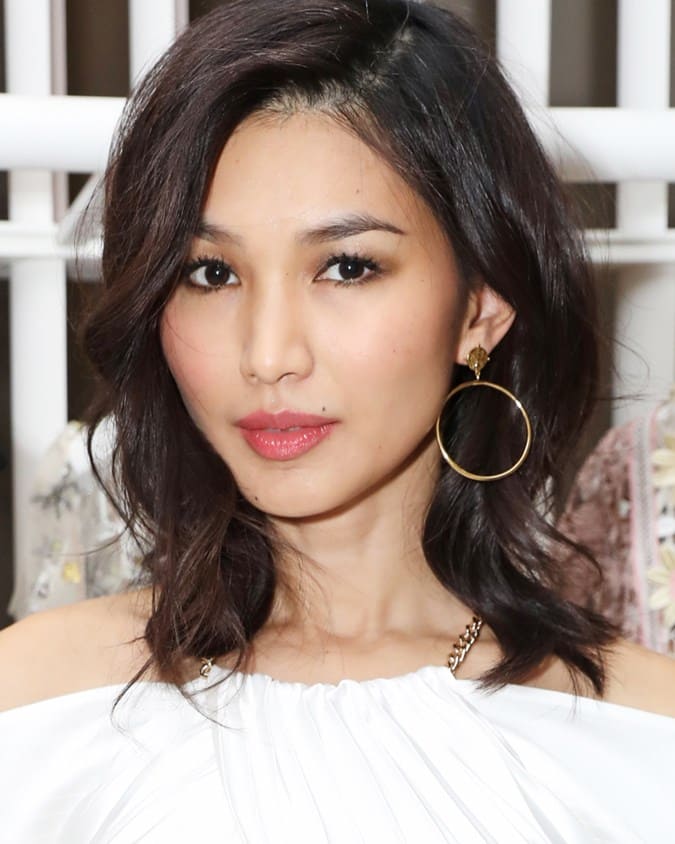 She looked too bold with a pink-nude lipstick and lightly waved hair. She also had her smokey eyes, which rocked on.
17. Gemma Chan Flapper Waved Hair
Maybe her red lips were the second most beautiful thing that day. The first one was entirely owned by her flapper wavy hairs. It came up with some kohl liner.
18. Gemma in Full Layered Cut
She is one of our favorite celebrities. But what us more was her layered Cut with a red lip rocking this time. Thanks to the Paparazzi's, they got this for us.
19. Gemma Chan in Brown Hue of Hairs
She looked so beautiful in her Brown Hue of hair. We fell with her once again, adding the purple eyeshadow to her looks.
20. Gemma's Smooth Hair
She finally came with a simple yet stunning look and stole our hearts. Her ruby-hued gem-fitted dress suited her quite well.