Summer is right around the corner! As you get ready for endless summer fun, you should probably stock up on all the essentials. Unsure of where to start? Here are some of the most important items you'll need for the start of the summer season!
1. Reusable Cups
Did you know that most plastic isn't recyclable? That's right — single-use plastic is a huge environmental problem, according to Earth Day organizers. One of the main essentials you can add to your collection for the start of summer are reusable cups. Reusable cups can save you not only on spending hundreds of dollars on disposable drinks, but it's also good for the environment! Do your part to save the planet — and your wallet — and order some custom drinkware to take with you on trips to the beach, hiking trails or anywhere you're headed this summer. The Earth will thank you, and you'll have a cool new custom cup to use when traveling.
2. Durable Towels
Summer usually means beaches, pools and lakes. That also means you'll need a beach towel that's durable for the whole season. Look for a towel that's oversized and has a quick-dry feature. That way, you won't sit in a drenched towel for the rest of the day after taking a swim in the morning. It's perfect for the kids, too! They can easily go back and forth between the pool and the snack table without worrying that they won't dry off well each time they get out.
3. A Set of Grilling Tools
Grilling is one of the hallmarks of summer. When the weather is warmer, many families have weekly meals outside, thanks to portable or gas grills. If you've recently received some grilling gifts to go with your new grill, put them to use! Make sure you've got all the grilling tools you'll need: a grill brush, spatula, tongs and spears. Some other essentials for grilling include lighter fluid or propane and grill cleaning solution. This will ensure your grill will stay nice and clean throughout the whole season! Consider getting yourself an organizer for all your grill tools, too. You can find one that hangs over the side of your grill or somewhere on the prep station of your grill.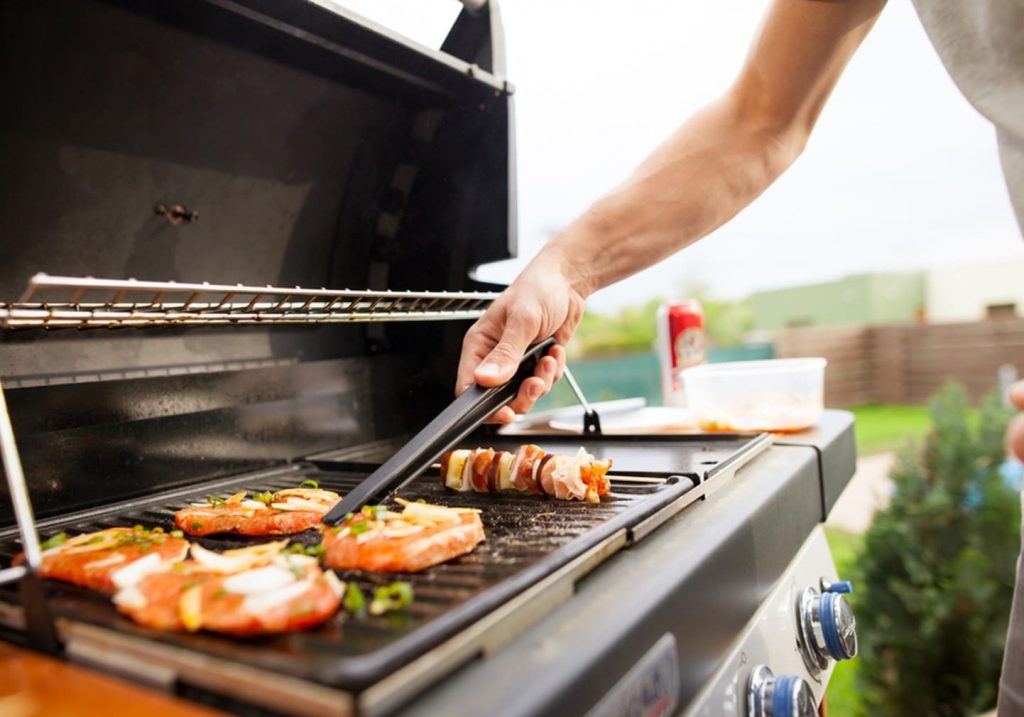 4. Quality Sunscreen
Sunscreen is an absolute must all 365 days out of the year, but it's especially important in the summer when the sun is closest to the Earth for the Northern Hemisphere. Skin cancer is the most common type of cancer in the U.S., and an average of one million Americans live with melanoma, a form of skin cancer, according to the American Academy of Dermatology Association.
That's why it's important to protect your skin from the sun's harmful UV rays — even on days when it's cloudy. Consider getting sunscreen with an SPF of 50 for you and the kids to use during the summer. Even if you want to tan, make sure your tanning lotion has an SPF of at least 25. This is essential for keeping yourself and your kids healthy all throughout the season. No one likes to deal with sunburns, so make sure to keep everyone protected and covered with quality sunscreen.
5. Outdoor Foodware
Did you know that there's specific foodware for eating and drinking outside? That's right — this foodware is often made from reusable plastic that is scratch and crack resistant to handle the outdoor elements. Glass is especially finicky in the outdoors, so having serving utensils, cutlery, dishware and drinkware that can handle being outdoors in the elements is a must, especially if you're looking to entertain. A set of reusable wine tumblers is great for outdoor entertaining because you don't have to worry about spilling your drink or hurting the glass! You can lounge on a float in the pool while sipping a tasty beverage without worrying about spilling or breaking anything. Add a reusable silicone straw and you're good to go!
6. A Large Tote Bag
If you've got kids, then you know how important it is to have the perfect bag. A large tote bag is essential for the start of summer so you can pack snacks, changes of clothes, sunscreen and loads of other items that you and your kids are sure to use. While some opt for tote bags with no pockets, try to find ways that you can organize the items in your tote either with inserts or canvas bags. These will help to ensure that you can quickly access the things you need and also keep them clear of sand or water while at the beach!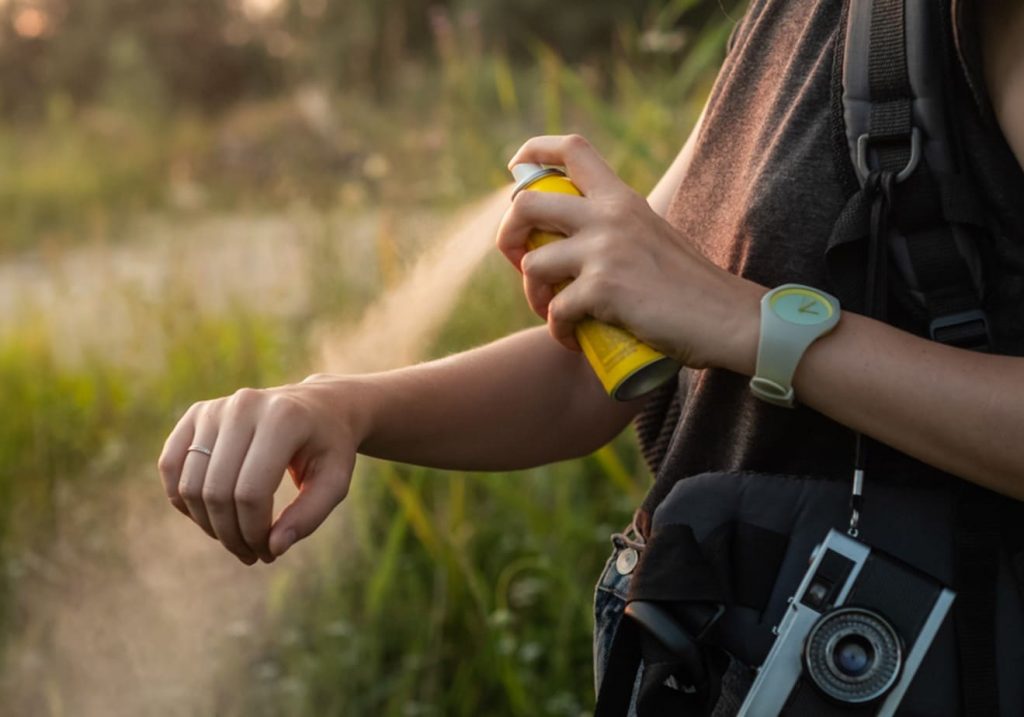 7. Bug Spray and Aftercare Lotion
Bugs are a part of nature, but that doesn't mean you have to endure them. Add some bug spray and aftercare lotion to your pack of essential summer items! This will help you avoid those pesky mosquitoes, flies, ticks and any other bugs that may try to make your outdoor experiences no fun. And, in the event one of those insects does bite or sting you, having aftercare lotion is always a good idea. Calamine lotion is often the first line of defense in aftercare for bug bites or even coming into contact with poisonous plants, such as poison ivy. Together, a good bug spray and aftercare lotion will make summer a breeze!
8. A Wide-Brimmed Hat
Along the same lines as having quality sunscreen, a wide-brimmed hat is an essential for summer. Whether you get one that's monogrammed or one that has a camo pattern, a wide-brimmed hat is great at keeping away heat and sunlight from your face, neck and chest. Make sure it fits well and wear it on all your summer adventures! You can find smaller brim widths for kids or choose one with an adjustable string so you can keep it secure on your head.
Summer is right around the corner, but you can still add all the essentials! From sunscreen to towels, having everything you need for summer will make the season fun.