40 years is a wonderful age, but from that moment on, women have to pay more attention to facial skincare. After forty, metabolic processes in the body slow down. Cells start to work differently, and collagen stores decrease. This leads to the appearance of wrinkles and a decrease in skin elasticity. However, for smoothness, freshness, and skin elasticity, you need to make a little effort and choose the proper skincare.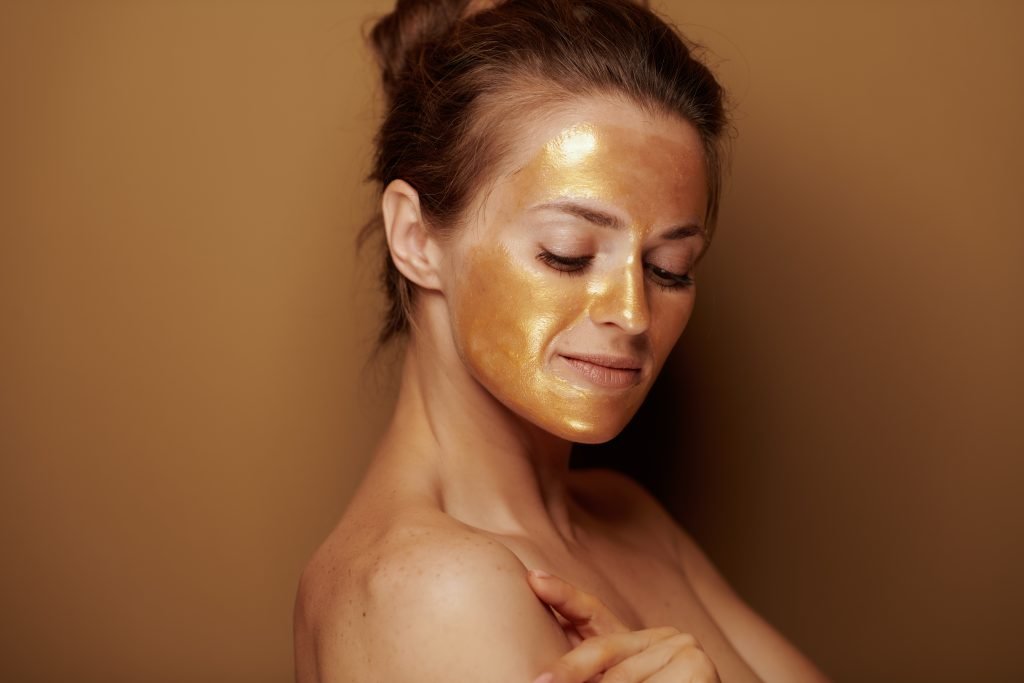 Skin aging symptoms
Age-related changes in the skin of the face depend on many factors such as genetics, nutrition, the influence of the external environment, aging of the body. Naked areas of the skin are most vulnerable: on the face, neck, hands, the elasticity of tissues gradually decreases, and wrinkles appear.
After 40 years, the symptoms of skin aging become more pronounced:
The skin is loose, its elasticity is noticeably reduced;
Pores expand and become pronounced;
Wrinkles in the eye area are more noticeable;
The skin in the chin area sags, the oval of the face "floats";
The nasolabial folds become deeper;
The face looks swollen, puffy.
These skin changes develop gradually, but they can become noticeable literally in an instant. Proper facial treatment for a woman over 40 will help slow down the aging process of the skin and keep it looking fresh for longer.
Care zones
The face can be divided into zones, each of which has its own characteristics of wilting.
Periorbital area or area around the eyes: The skin is thinner here than in other areas of the face and is more susceptible to stress: dark circles, swelling, and wrinkles are formed.
Cheek area: This area is often prone to dryness. With age, skin elasticity decreases, mimic wrinkles become more pronounced. The capillaries in this area are close, which can lead to rosacea.
The area of ​​the nasolabial fold: Over time, the skin decreases elastin and collagen; it becomes weaker and cannot support the weight of the subcutaneous tissue. As a result, the tissues sag, which leads to the severity of the nasolabial fold.
Neck and décolleté are: The skin in this area is delicate, practically devoid of subcutaneous fat, prone to dryness and flabbiness. With age, rough vertical wrinkles form in the décolleté area.
After 40 years, anti-aging skincare routine for the face, neck, décolleté should be comprehensive – it is important to pay attention to each area.
Below are several simple Skincare Advice For 40-Year-Old Women to prolong youthfulness.
Advice For 40-year-old Women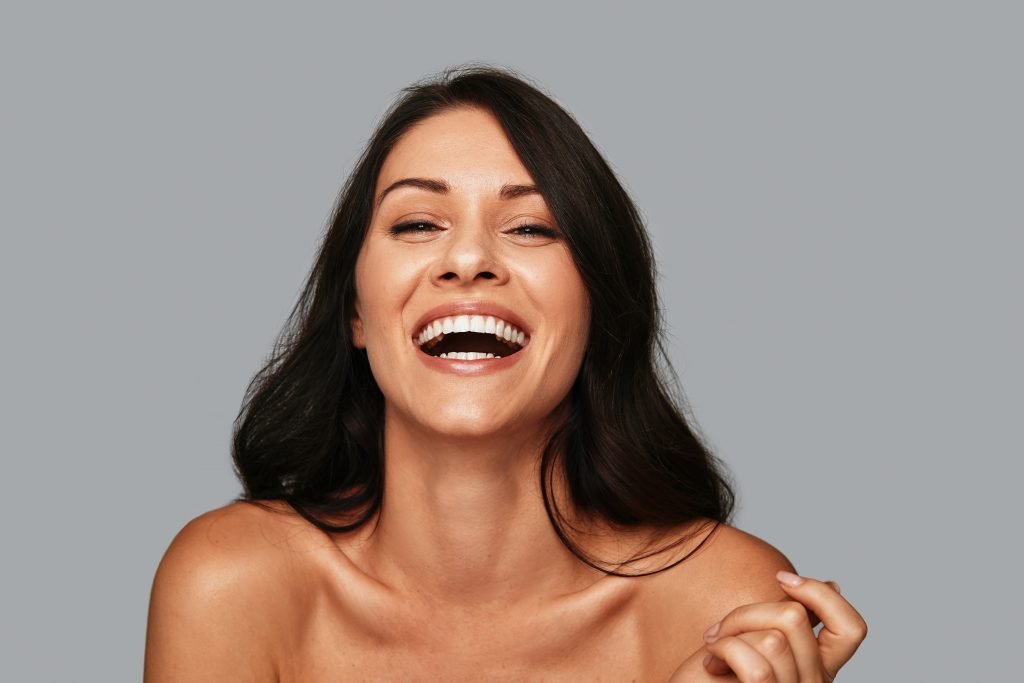 1. Master Meditation
Meditation can be part of a daily beauty ritual. Many people underestimate the influence of calmness and a healthy nervous system on age-related changes. Also, they do not understand how to take complex care of the skin after 40 years. It is important to consider the full range of factors that affect our beauty and health.
What Meditation Gives For The Skin
It is the meditation that helps you focus on your feelings, relax, get rid of excessive stress. Breathing exercises oxygenate the body and improve blood circulation. It is a great way to improve your complexion and bring back your glow!
If you still have no idea how to get started with meditation, it is best to read a couple of tutorials or download one of the special applications. This will help you find the right posture and establish a breathing rhythm – the most important element, without which it is difficult to find inner harmony and recharge the soul.
The main thing is to find a quiet corner for meditation and put your phone away so as not to be distracted by social networks.
2. Start Eating More Mindfully
Also, remember to keep an eye on your diet. Health very much depends on what and how we eat. It is scientifically proven that some foods reduce the risk of dangerous diseases. The ideal food set for Skincare For 40-Year-Old Women contains omega-3 fatty acids (shrimp, herring, and other fatty fish) to prevent heart disease, depression, and antioxidants (vegetables, fruits). Moreover, nuts, vegetables, and fruits should also be included in the daily diet.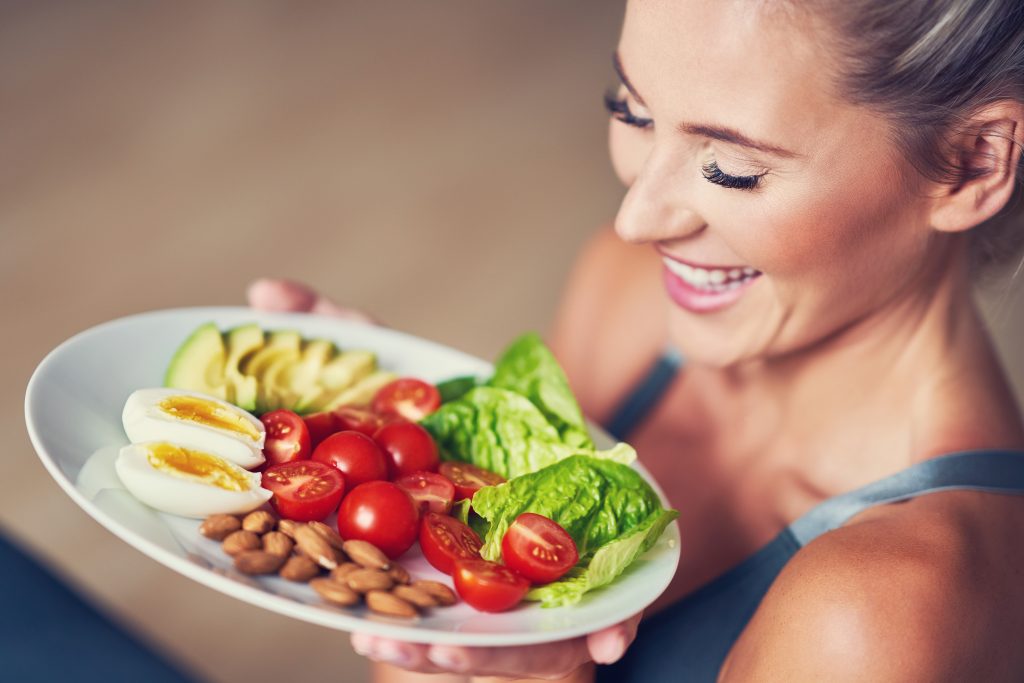 In the daily diet, proteins, fats, and carbohydrates should be balanced, and vitamins and minerals must be present. Maintain water balance and drink enough clean water – 30 ml per kilogram of body weight.
3. Moisturizing Your Skin At Home
With age, the skin becomes dry. The cells of the epidermis are no longer able to retain a sufficient amount of moisture, so many women are faced with a previously unfamiliar feeling of skin tightness. It is worth applying a hyaluronic acid and saccharides product to moisturize the skin at night. Organic compounds based on sugar molecules help to activate the synthesis of collagen and elastin, proteins responsible for skin elasticity.
4. Get enough sleep
Remember – there is nothing more beneficial for Skincare For 40-Year-Old Women than a good sleep. Lack of sleep immediately affects your appearance. After all, it is at night that cells recover most actively, replenishing their energy supply.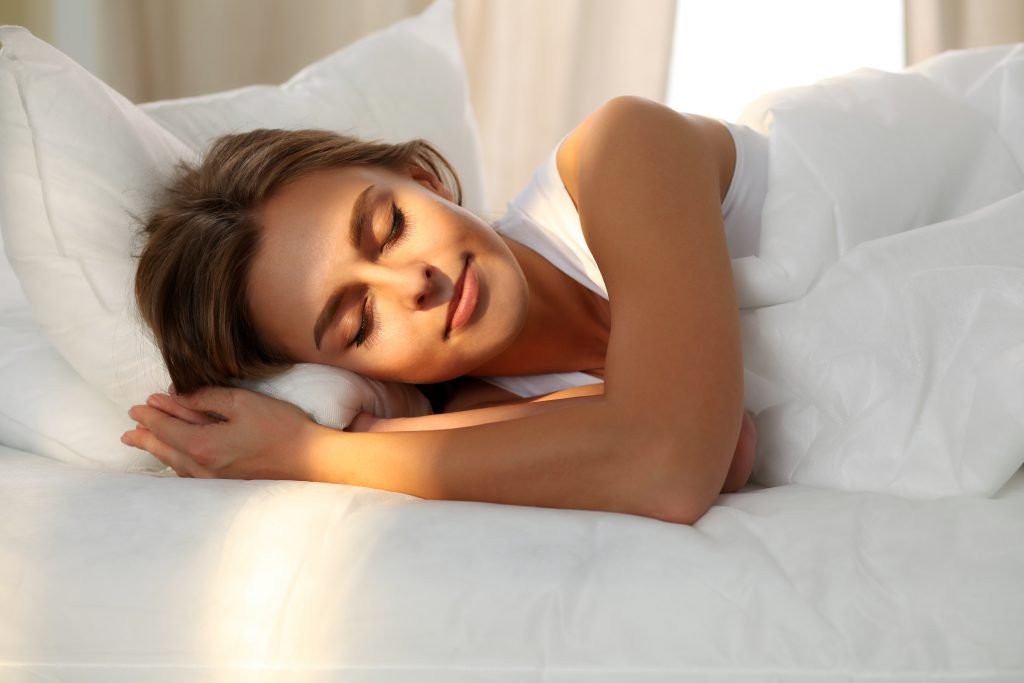 It is not for nothing that cosmetologists call the period between 23:00 and 02:00 "golden hours". This time is the peak of the regeneration cycle. So, for prolong youthfulness, go to bed no later than 11 pm and be sure to use a product that optimizes skin regeneration.
5. Stay out of the Sun
Walking in the sun in the summer is so nice! But it's better not to abuse it. Ultraviolet rays destroy collagen and elastin: they accelerate skin aging. In addition, the sun can cause age spots. As a general rule, when going on vacation, remember to apply sunscreen as often as possible, and try to stay in the shade during the hottest time from noon to four.
Cosmetologist's advice: To protect your skin from the harmful effects of the sun, protect it with products with beta-carotene, antioxidants, vitamin C and E 10 days before leaving for hot countries.
The sunscreen BB cream can be used all year round to keep you looking fresh and beautiful. To maintain firmness, elasticity, and freshness of the skin after 40 years, take care of it on a permanent basis. For this, it is enough to cleanse, moisturize and nourish it daily. Performing the listed procedures in combination, visible changes and positive results will not be long in coming!
6. Give up hard scrubbing
If at the age of 25 you could wash your face with ground coffee and scrub perfectly with it, then at an older age, you shouldn't thin your skin in such ways. We will suggest you to choose a gentle face scrub or replace them with an electric brush.
7. Don't forget about the neckline
This is the mistake of most women that they don't pay attention to necklines. If you want the décolleté skin to remain firm and taut, you have to apply your anti-aging facial treatment in this area. A regular body lotion will not give you an effective result.
8. Lighten bags and circles under the eyes
You have built a career in your 40s, received a second higher education, or raising children. Most likely, all at once. It's not surprising that people around you pay attention to your tired appearance. Yes, you yourself notice bags and circles under the eyes every morning.
A simple moisturizer may not be enough to minimize these symptoms. Creams with vitamin K lighten dark circles – the result of the accumulation of blood in the vessels under the eyes. Train yourself to sleep on your back – this habit, among other things, helps with facial creases.
9. Salon procedures
In addition to daily home care, Skincare For 40-Year-Old Women can and should be treated with effective salon procedures.
Carbon peeling and carboxytherapy are effective ways to reduce the severity of age-related changes.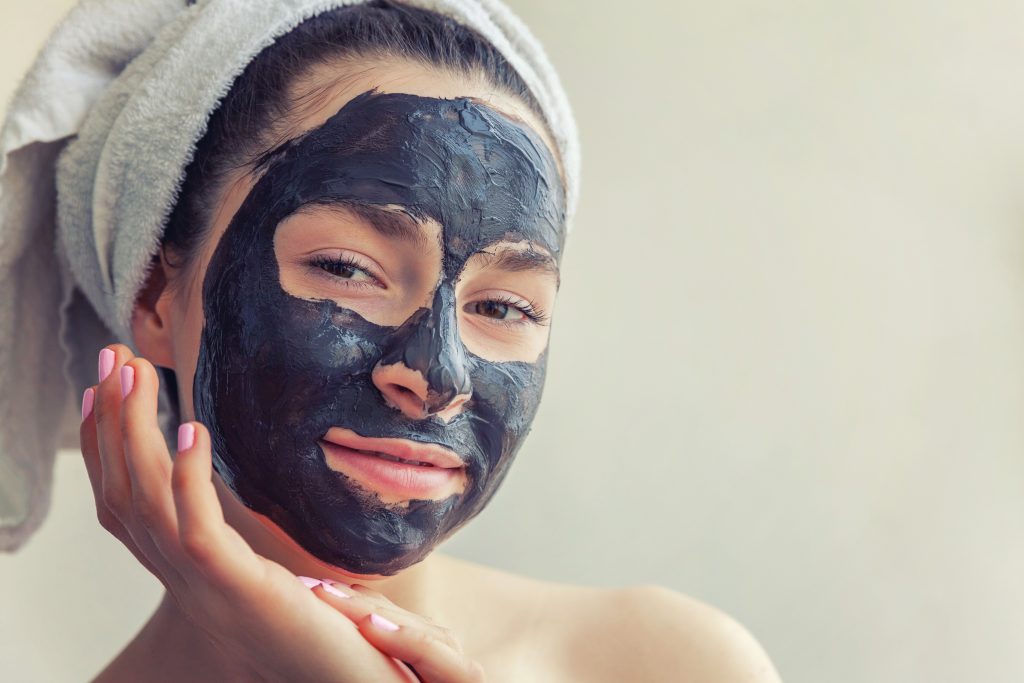 During carboxytherapy, the skin is saturated with oxygen by introducing carbon dioxide into it. Oxygen, penetrating into the deep layers of the skin, activates metabolic and regenerative processes.It also stimulates the production of collagen. It is the lack of oxygen in the tissues that is the main factor in skin aging. The action takes place simultaneously in several directions, so the result is noticeable after the first session.
The carbon peeling procedure aims to deep clean the epidermis and makes the skin healthier and more radiant. Carbon peeling triggers active regeneration and restoration of the skin, stimulates metabolic processes in cells, accelerates the synthesis of collagen and elastin fibers, increases the density, turgor, and tone of the skin, refreshes the complexion.
10. Connect gymnastics for the face
Fitness for the face is incredibly popular nowadys. Set aside just 5 minutes a day for some effective exercise, and within 3-4 weeks you will see amazing results.
Exercise for an immediate lifting effect:
Open your mouth and smile as wide as possible, lifting the corners of your lips. Hold that facial expression for two seconds. Repeat 5-10 times.
Exercise against the double chin:
Open your mouth and press with your tongue on the area behind your upper front teeth with maximum force. Repeat 5-10 times.
Exercise against nasolabial folds:
Open your mouth in an "O" shape and curl your upper lip behind your teeth. Repeat 5-10 times.
Let's Sum Up
Don't forget that natural feminine beauty needs to be nourished both internally and externally. Like always develop a routine and stick with it. These tips are to encourage you to take action and be consistent. Love yourself, take care of your face and be beautiful!