Traveling is one of the most amazing things that you can do to relax your mind but it is not always considered the best thing for keeping your skin, face, and hair looking amazing and fresh. We cannot live without adventures and traveling but if you also want to look good then you need to have some beauty travel essentials throughout your travels.
There are a lot of beauty essentials that you can take along with you and some of them have multiple uses for travelers. If you want to know more about these beauty travel essentials during traveling then this article contains all the necessary details which will help you a lot in your next journey.
1. Lip Balm
Lip balm for lip oil is an important beauty travel essentials for a gateway. This lip balm is available at Amazon. Climate changes can affect your skin, especially your lips so moisturizing your lips with a good lip balm can help to stop the dry and cold weather from cracking your lips. This beauty essential is most important in situations where you have neglected drinking and hydrating yourself properly. An important thing that you need to keep in mind is that you use a natural lip balm that is free of alcohol or otherwise, you will have more dry lips.
Burt's Bees 100% Natural Origin Moisturizing Lip Balm
---
2. Makeup remover wipes
If you are going on a vacation and you have a liquid makeup remover with you, then it's not a problem but still, you need makeup remover wipes for removing the makeup before you sleep every night. The best makeup remover Vibes available at Amazon will help to keep your pores open and free of makeup and they will ensure that you get a good night's sleep. In addition to this, you won't face problems like acne in the future.
Neutrogena Makeup Cleansing Wipes
---
3. Moisturizer
No matter if your skin is oily, dry, or normal, having a moisturizer is very important when you are traveling anywhere. The moisturizers can be your amazing traveling companion whether you are traveling to a desert or the Arctic region. A good moisturizer will help you to keep your skin smooth and glowing. Before buying a moisturizer for yourself study the ingredients that are used in the formula and get a moisturizer that suits your skin.
Stem Cellular Anti-Wrinkle Moisture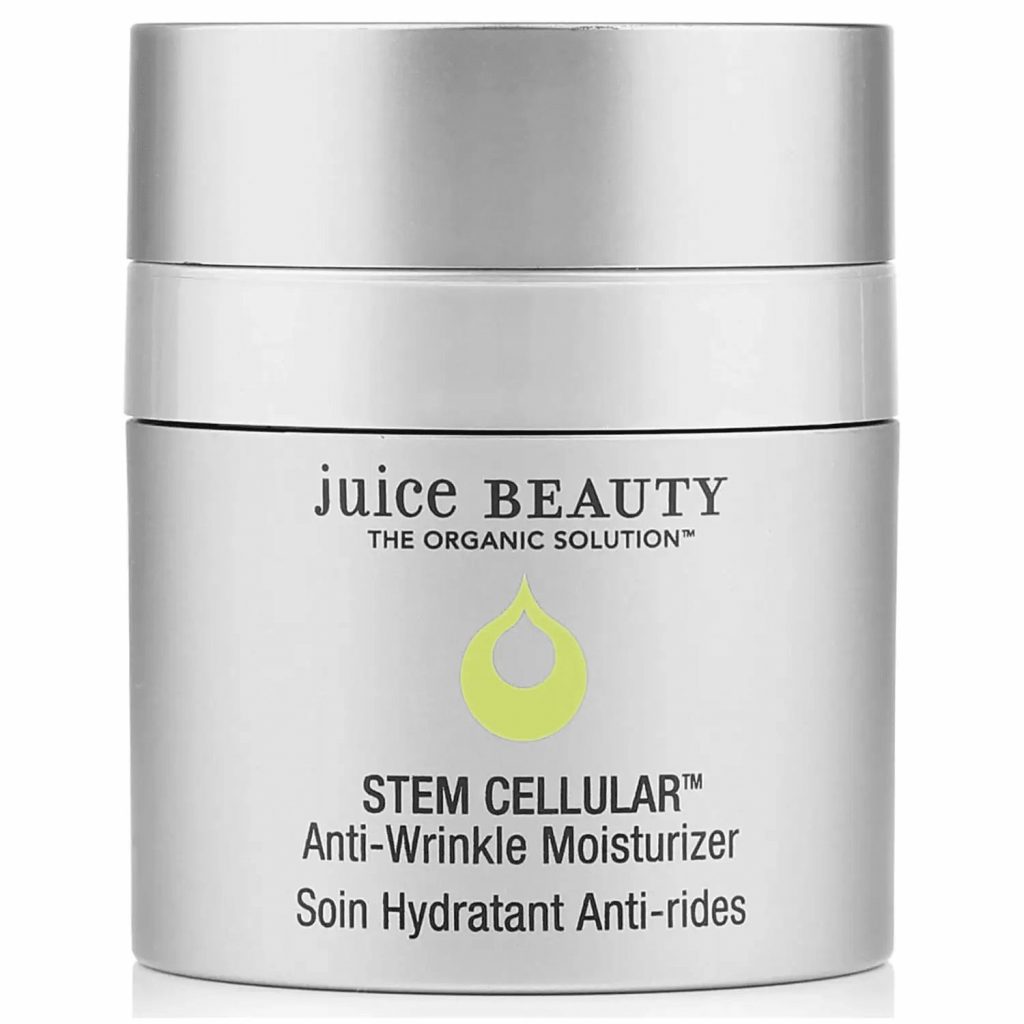 ---
4. Drunk Elephant Marula oil
If you want your skin to have an extra glow and good appearance then this travel-sized face oil is an amazing option for a vacation. All the products of drunk elephants are generally considered a suitable option for traveling and this oil specifically reverses the signs of aging and also has amazing antioxidant benefits against environmental stresses and free radicals. After using this all you will notice a reduction in fine lines, wrinkles, and redness of your skin and you will also feel an improvement in the skin's elastic feel. It is available at Amazon.
Mini Virgin Marula Luxury Face Oil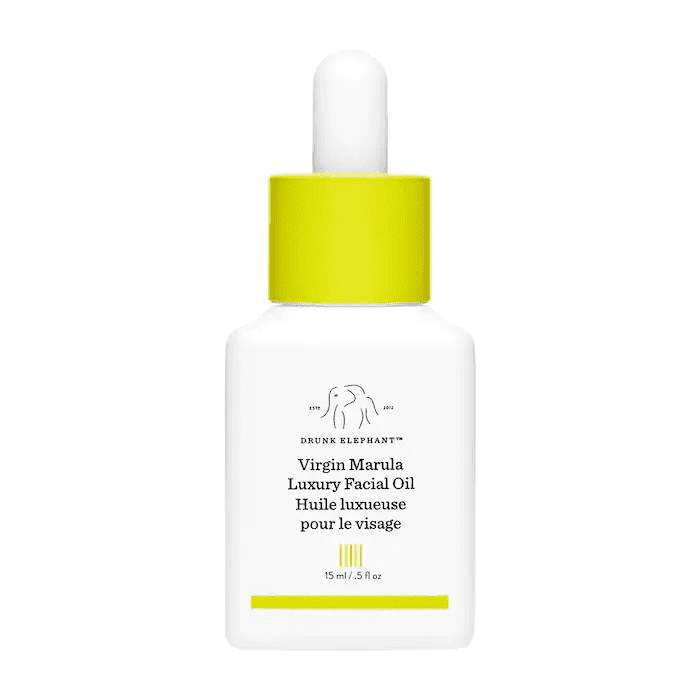 ---
5. Silk eye mask
If you are on a vacation then it is recommended for you to keep a Silk eye mask with you always. It is recommended when it comes to sleeping on planes and adjusting yourself to the new time zones. This eye mask will help you to look fresh when you land. The masks are made up of the softest silk, which has anti-aging effects. It has an anti-sleep crease and the most important thing is that it is anti-jet lag. The best silk eye mask is available at Amazon. This is all anyone would want for traveling.
---
6. Dry shampoo
Dry shampoo is another important beauty travel essentials that you should have during traveling. It is possible that if you arrive at your destination with a fresh, hydrated, and jet-lag-free face, your hair might not be looking good or fresh. So in this case the only option you have is a first-class dry shampoo in your travel bag and you can get a good dry shampoo from Amazon.
Klorane Dry Shampoo with Oat Milk
---
7. Hair spray
During traveling untamed there is a major problem on the road but it can easily be solved with a good hair spray. As the name suggests, it is a hair spray but it can also be used for setting makeup and removing ink stains from your clothes. So during traveling, you need to purchase a small hair spray for these kinds of problems. The best hair sprays are available at Amazon.
L'Oreal Paris Elnett Satin Hairspray
---
8. Cream blush
This is always an important thing for girls no matter whatever the occasion is if you need to have a good blush with you. Normally powder blush is used on different occasions but when we are traveling, we are exposed to variable environmental conditions and this is why for a vacation or during traveling it is generally recommended having a cream blush. The cream blushes available at NYX Professional makeup are amazing and you can also get it from Wet n Wild. The cream blush is a good option for pale complexion and you can use it on your eyelids as well.
Sweet Cheeks Creamy Powder Blush Matte
---
9. Perfume
When you are traveling you are exposed to different climatic changes and you often sweat. So if you want to prevent smells and sweat then it is recommended for you to take a perfume along with you in your travel bag. An amazing range of perfumes is available at FragranceNet.com.
Dolce & Gabbana Light Blue
---
10. Eye cream
Good eye cream is essential for travel. It helps you to prevent scaly eyelids and gives a good amount of relaxation to your eyes. It also helps you maintain sleep in a different area or an airplane. You can get them from Amazon.
Garnier Skin Active Ultra-Lift Anti-Wrinkle Eye Cream
---
11. Creamy concealer
Available at Amazon a creamy concealer is considered an important beauty essential and also a travel essential. It has different shades and you will need one that suits your complexion. It is normally used for hiding spots but it can also be used to cover dark circles under the eyes.
NARS Radiant Creamy Concealer
---
12. Coconut Oil
You might think that why would you need to carry coconut oil with you but it is very important for split ends, stained teeth, and many other things. All you need during your vacation is to have a small container of cold-pressed coconut oil. During traveling, if you think that if you are having broken hair especially during cold climate, the coconut oil available at Amazon can help you a lot.
Organic Coconut Oil
---
13. Straightening Iron
If you are in the mood to travel with style on your vacation then a straightening iron should be a part of your travel bag. The straightening irons available at Amazon can help you on the road to fix your hair before going out for a nice night and you can also use them for removing wrinkles on your clothes.
Conair Double Ceramic Flat Iron
---
14. Exfoliator
If you cannot afford skincare at a salon or spa, dead skin is not something that you should live with. And especially during travel, you have limited access to a salon. So in this case a good exfoliator is the travel beauty essentials that can renew your skin and give it a fresh feeling. You can get some amazing exfoliators from Amazon.
Paula's Choice Skin Perfecting 2% BHA Liquid Exfoliant
---
15. Metal spoons
You can use them for eating on roads but it has another important function. They can help reduce the size of the bags under your eyes. Just place it in a fridge or cold area and press it against your eyes in the morning. This will reduce swelling.
Stainless Steel Teaspoon