There are many ways of getting younger-looking skin and a youthful appearance. It will be best to take some extra time to treat your skin with the appreciation it deserves to get you younger-looking and healthy skin.
Follow our skincare routine for clear, glowing skin to achieve this target. Your skincare routine should include drinking at least 7 to 8 glasses of water, toning, cleansing, moisturizing to clean your pores and reset the skin's pH level.
Apply products having anti-aging ingredients to offer yourself a kick to younger-looking skin. You can go for retinoids and collagen-based products as they minimize fine lines and wrinkles to improve collagen formation.
Here in this article, we talk about different effective ways to build your skincare routine to look younger.
Effective Skincare Routine to Look Younger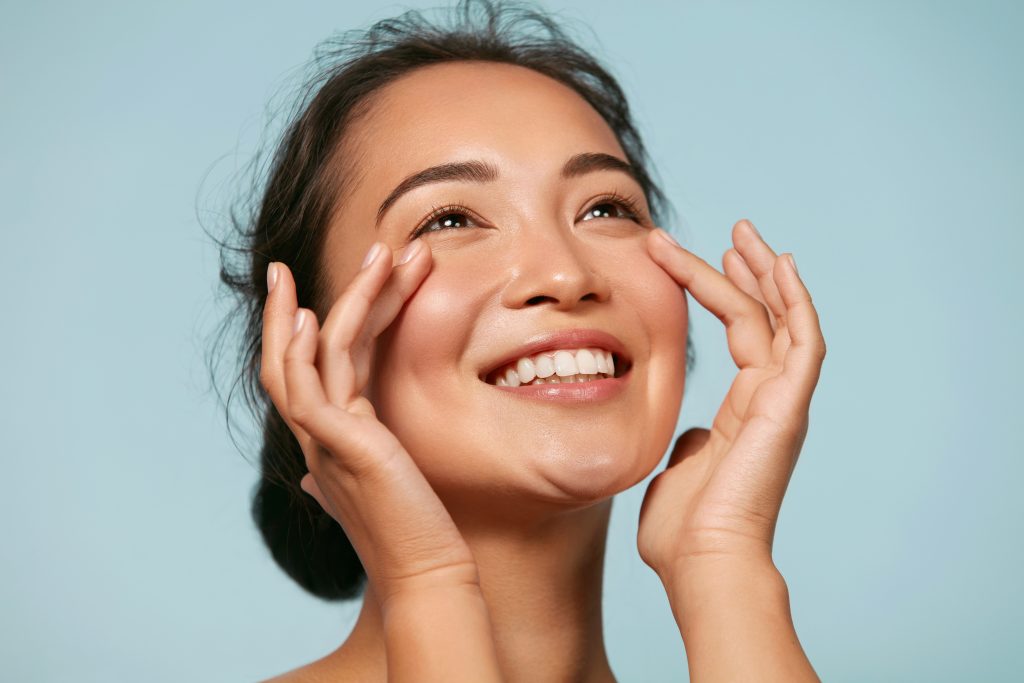 Clean Your Face
It is significant to clean your face. For this purpose, always select a cleanser that suits your skin tone. There are plenty of facial products available in the market. Choose the one that helps your skin type. An ideal cleaner cleans the impurities and pores thoroughly. It will also eliminate traces of oil and makeup, leaving your skin fresh, soft, and clean. The cleansing must be completed at least once a day.
Use Face Masks
You should include face masks in your skincare routine. You can apply these facial masks for tightening and revitalizing your skin. You can also make your facial masks at home with natural ingredients like honey, egg, tomato, gram flour, rose water, aloe vera, almond oil, etc. Apply these beneficial masks twice a week for the younger, clean and tight skin.
Anti-Aging Products
The majority of anti-aging products comprise ingredients helping to combat the signs of aging. You can begin to apply these products in your late twenties. However, start using these products and make them an essential part of your routine in your early thirties.
These products stop the appearance of wrinkles and fine lines. They also motivate the formation of collagen and motivate the elasticity of your skin. You must go for products with retinol, alpha hydroxyl acids (AHA's), vitamin E, vitamin A, vitamin C, and other essential ingredients. You must follow the instructions printed on the package before applying these products.
Nourishing the Skin
Because of the aging process, your skin requires more sustenance. We can offer the skin their desired nourishment by applying vitamin A, vitamin E, antioxidants, and other natural ingredients. They can fight free radicals and minimize the process of skin aging. These products also motivate elasticity, skin firmness and make the skin smoother. Apply the skin creams at night to get maximum advantages.
Diet
A nutritious diet, mainly well-balanced, is also the best way to get glowing skin. It will help if you eat lots of fruits and vegetables high in antioxidants or keep your system clean. Try to involve the proper amount of protein, carbs, fats, vitamins, and minerals in your diet. Water is necessary for healthy skin because our system cannot work well without it. Drink at least 7 to 8 glasses of water to remove toxins from the body.
Toning
Toning is vital for any skincare routine. After cleansing your skin thoroughly, apply a toner to close pores, eliminate the greasiness and tighten your skin. There are a variety of toners available in the supermarket. You can select the toner that is suitable for your skin. For your information, rose water is the perfect toner for all skin tones.
Exfoliating
Dry and aged skin gets advantages from exfoliating because it eliminates dead cells and aids in forming new cells. You can utilize perfect scrubs containing oatmeal, aloe vera, and orange peels, etc. Daily exfoliating can offer you brighter, smoother, and firmer skin with a decreased number of wrinkles. You may exfoliate the skin twice a week for an ideal result.
Skin Protection
The scorching rays of the sun damage your skin, leaving it freckled, dull, and tanned. You can protect your skin from the damaging UV rays of the sun. A scarf and soft cloth can protect the skin to an extent. For keeping your skin safe, apply a branded cream and sunscreen.
Facial Massages
Facial messages are the ideal technique for pampering your skin. It is one of the fantastic tips on how to take care of skin after 30. They clear your skin and offer you a quick glow. A good facial is what your skin requires looking clean and fresh. But always trust professionals in this matter. Getting a high-quality facial massage cleans your skin and prevents the appearance of acne or wrinkles.
Always Apply Sunscreen
Sun protection is one of the best ways of keeping your skin looking as young as possible. The harmful ultraviolet rays are responsible for signs of aging. Apply sunscreen with a minimum of SPF 15. Sunscreens are available in various forms. Select the one that is suitable for your skin type for lots of advantages.
The UV rays cause aging by:
Causing uneven pigmented patches to grow
Minimizing the collagen production and leading to abnormalities in elastin, causing the dull, thinner skin and wrinkles
Thus use the sunscreen, and apply it every day. According to current research, regular usage of a broad-spectrum SPF 30 sunscreen can improve skin texture, fade age spots, and minimize wrinkles by 30 percent in only two months.
You can start skincare today because it is never too late. The late twenties are the ideal age to become aware of your skin and its needs. You can build your skincare routine after reading the ways mentioned above. In this way, you will not only get younger-looking skin, but also feel younger.