Summer comes with a bunch of events to embrace and have fun. Most weddings, engagement parties, and other joyous events get held during this time. All these events will need you looking gorgeous with beautiful hair, makeup and nails. Bright summer nails will be a plus during this period. Finding perfect bright summer nails with many nail designs and modern ideas will not be a problem.
Summer appears bright, so that some bright summer nail ideas will be appreciated. You may choose from many bright colored nail polishes and create fantastic designs. The design will be essential whether you decide on acrylic nails or your natural nails.EFF9FF
Almond-shaped nails or coffin nail designs will not disappoint. This article will search and bring you the most stylish summer nail designs that you may recreate. Keep reading as we unveil various designs with bright and trendy colors for you this summer. Since summer proves quite a long time, you may enjoy having several nail designs. We will ensure that each design brings unique magic for various events you might embrace this summer.
1. Simple Neon Green Mani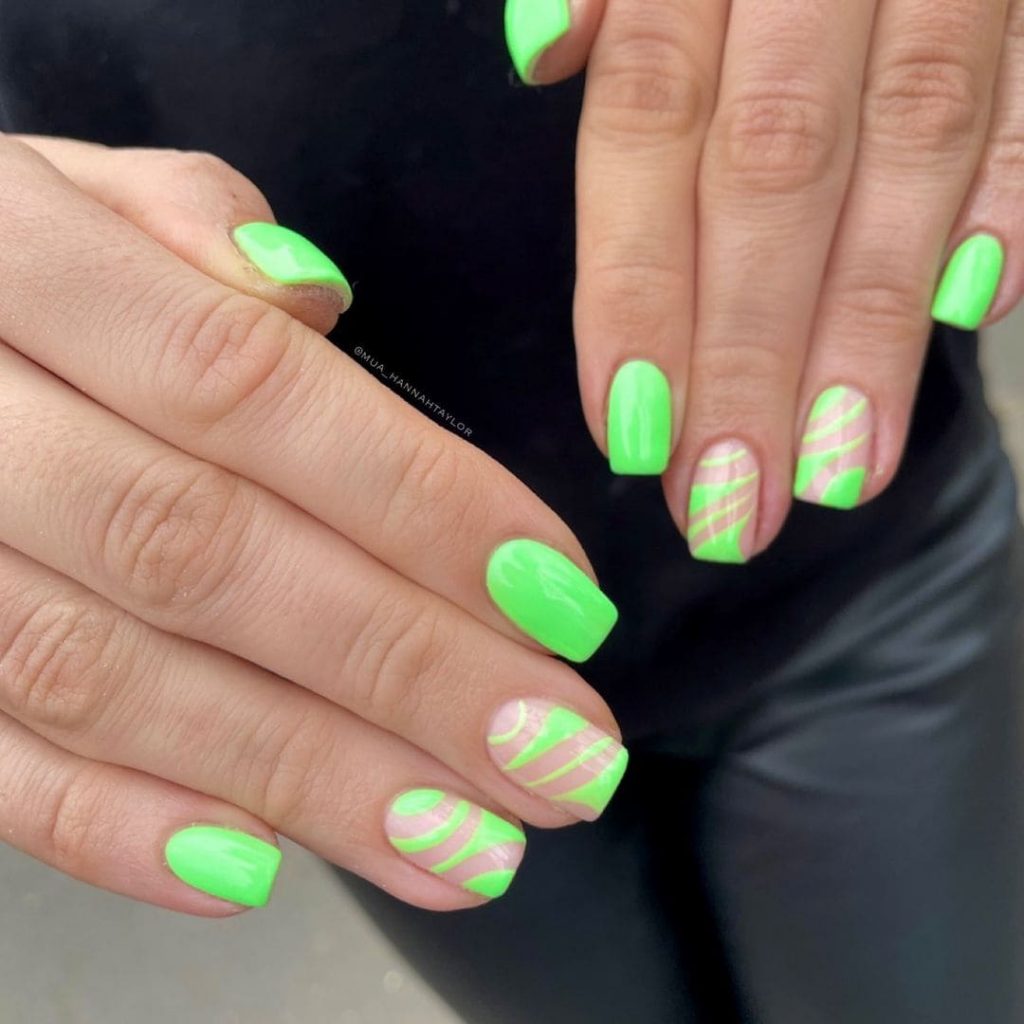 Recreate with : Sally Hansen Hard, Cuticle Revitalizing Oil
---
2. Abstract Blue Swirls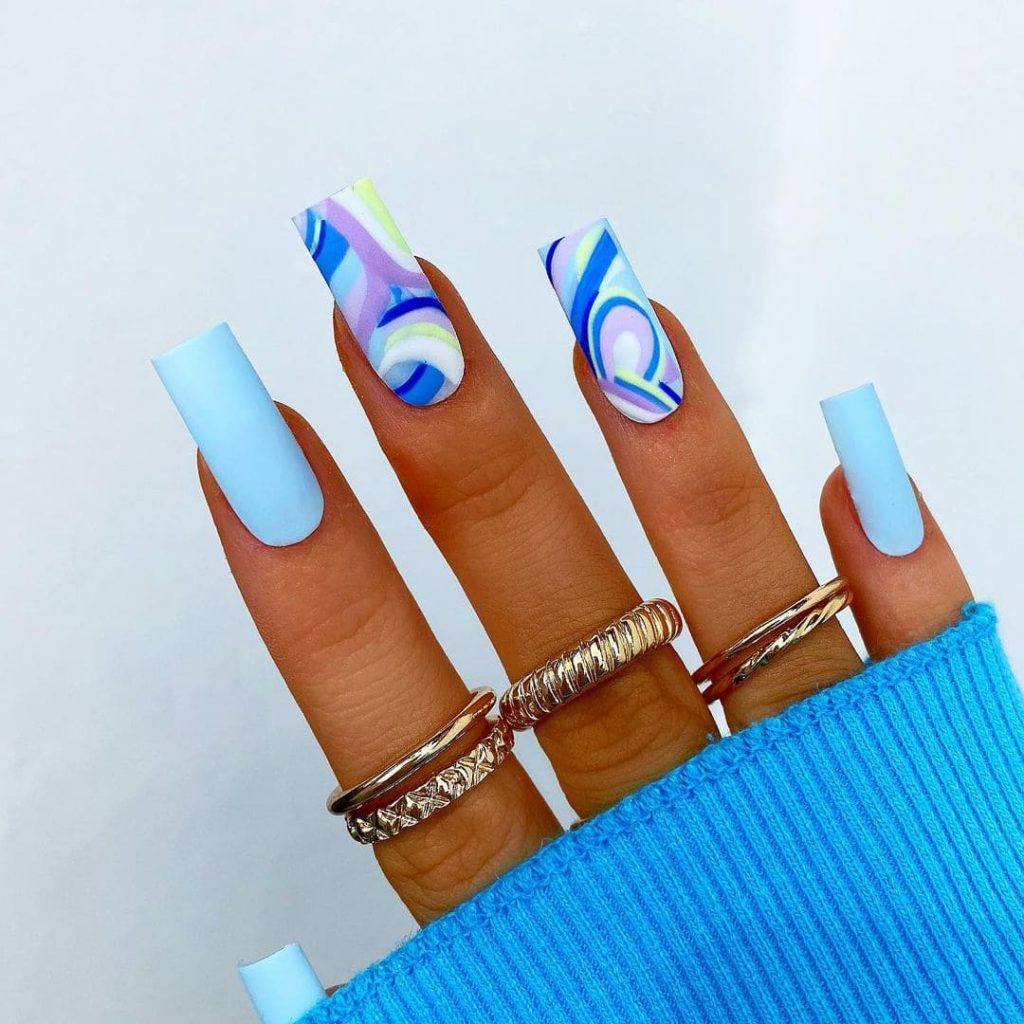 Recreate with : Beetles Gel Nail Polish, Neon Yellow Citrine shade
---
3. Tie-Dye Multi Colored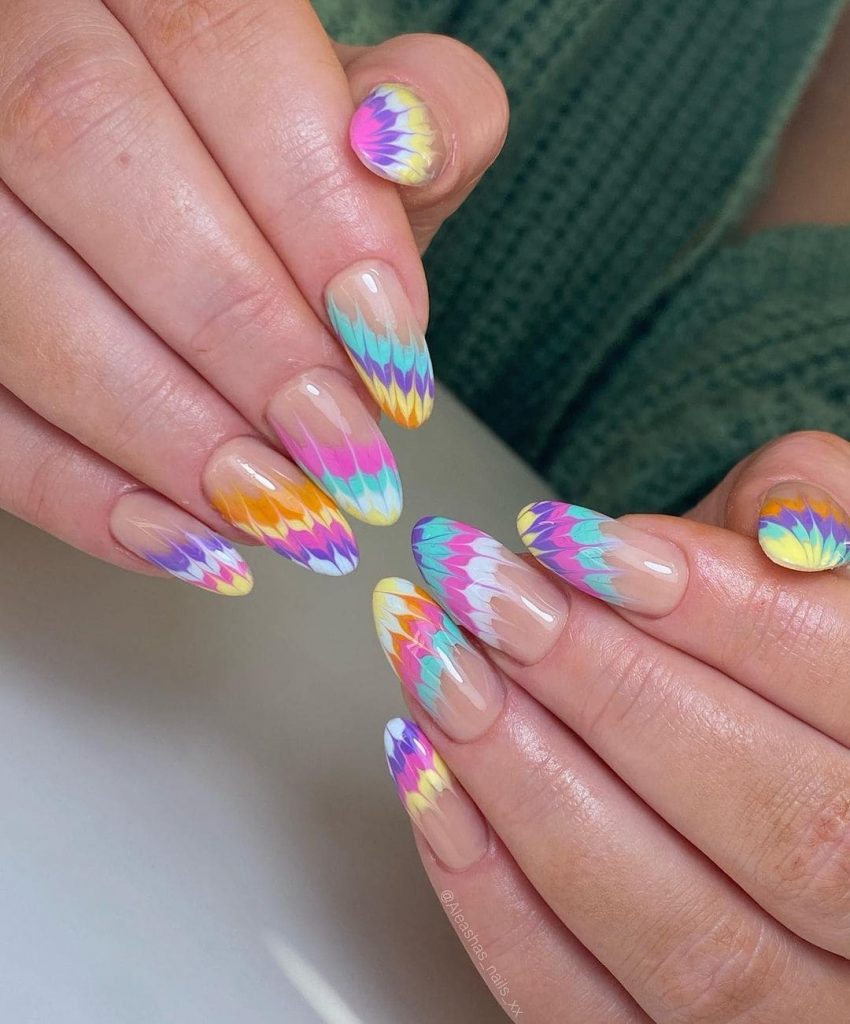 Recreate with : OPI Nail Lacquer, Sally Hansen Xtreme Wear, Essie Expressie, Canary Yellow, Turquoise Green, Baby Blue,
---
4. Bright Neon Green Accent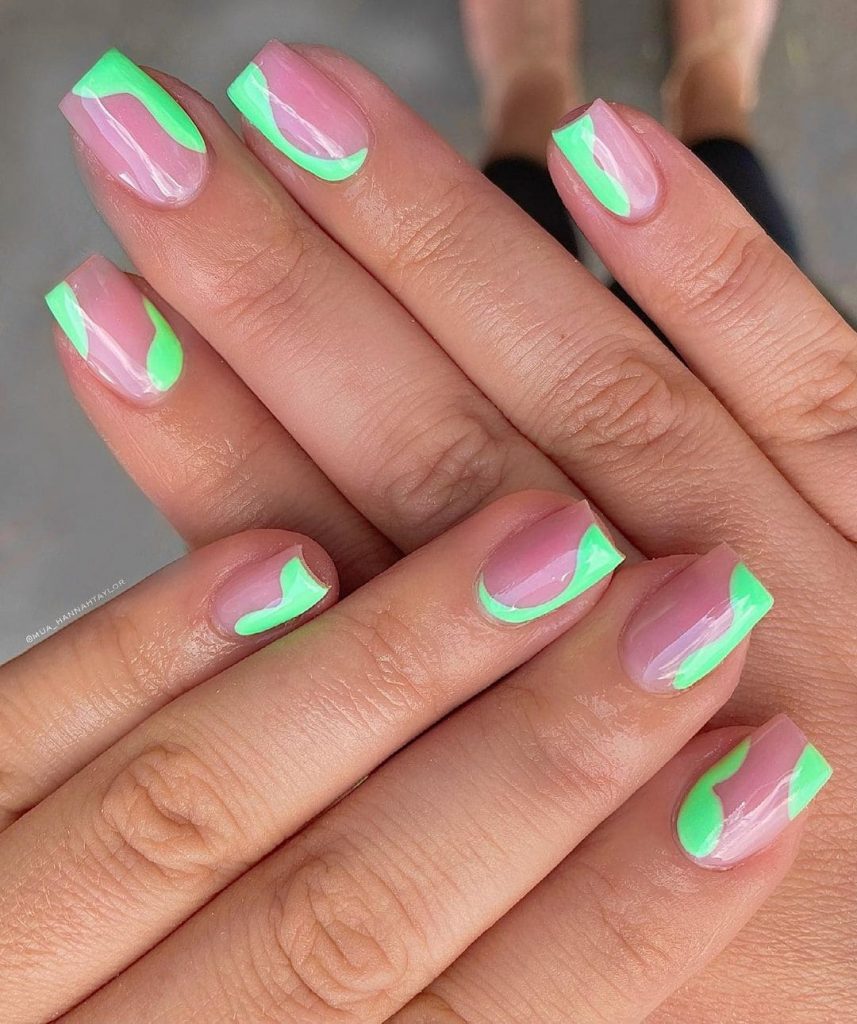 Recreate with : Lilly Lime Color
---
5. Turquois Marble Bright Summer Nails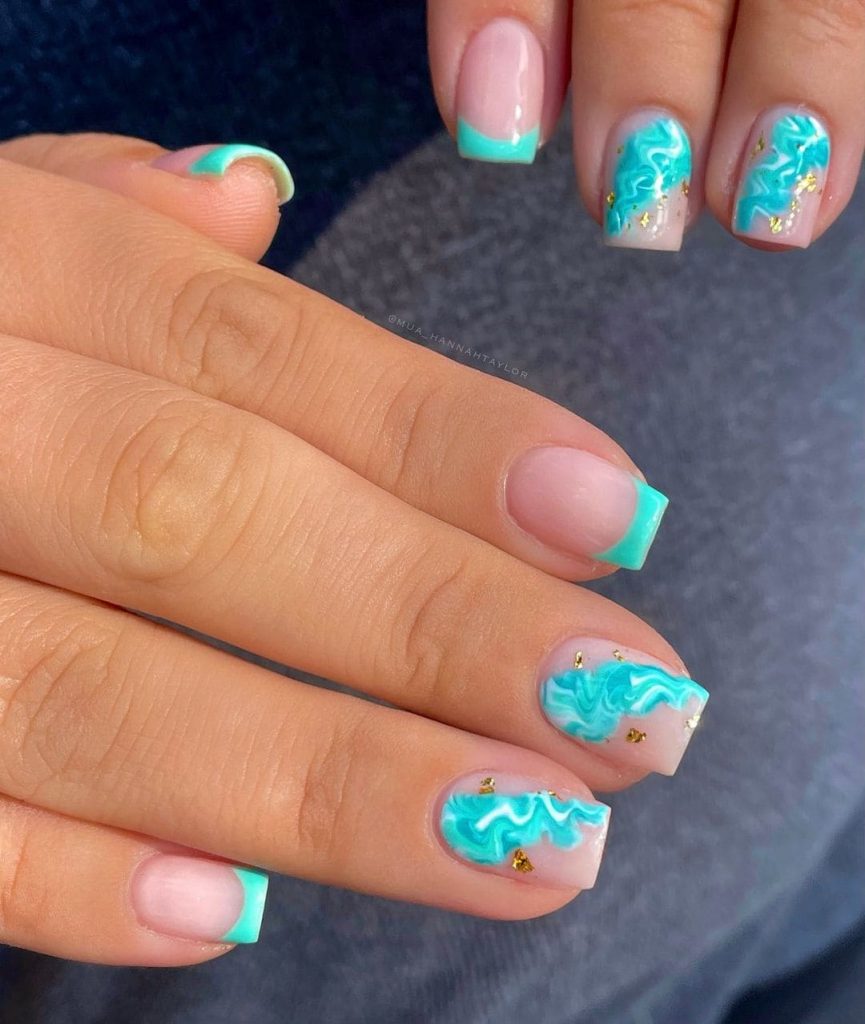 Recreate with : Cynthia Cyan Color
---
6. Cotton Candy Swirl Nails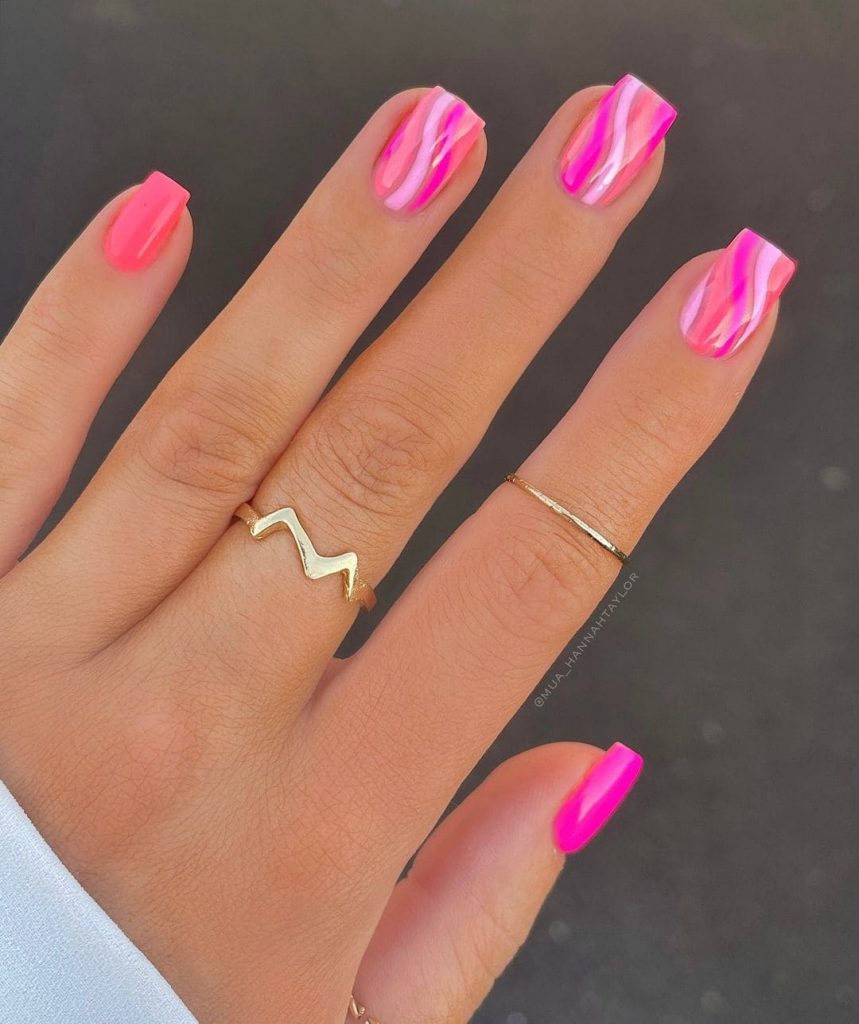 Recreate with : Cotton Candy Colors
---
7. Cloud Blue Bright Summer Nails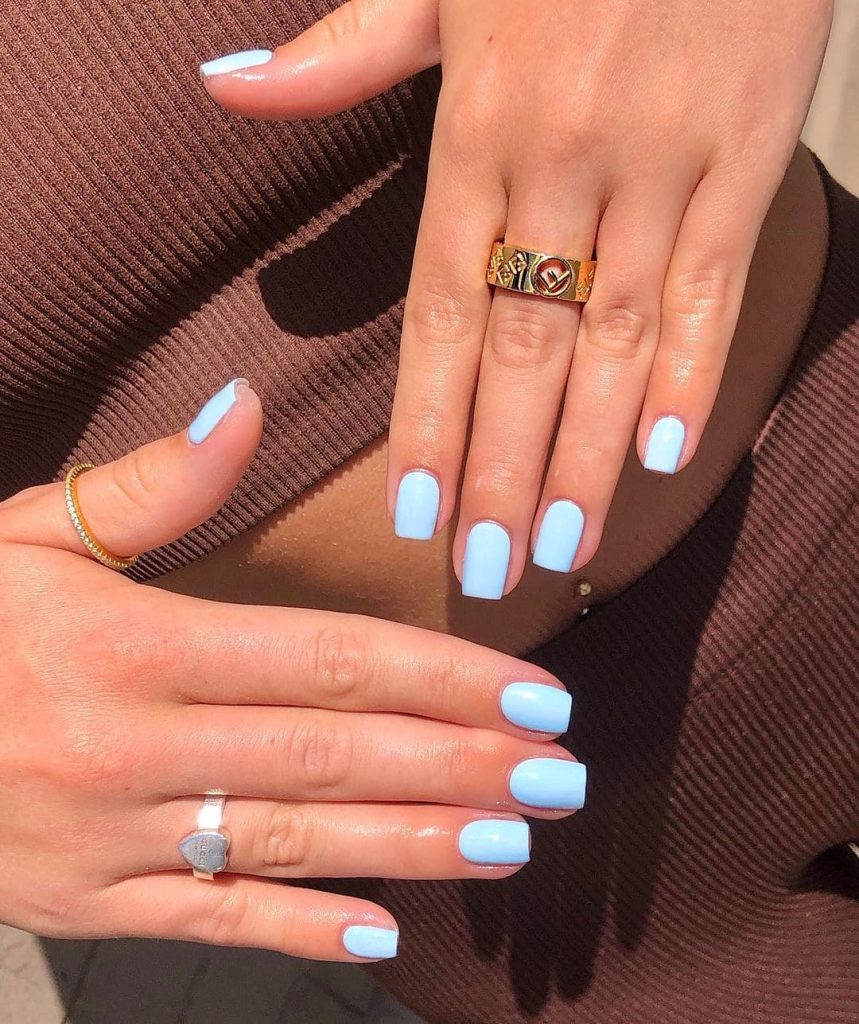 Recreate with : Cloud True Blue, Blue Macaron
---
8. Abstract Plaid Nails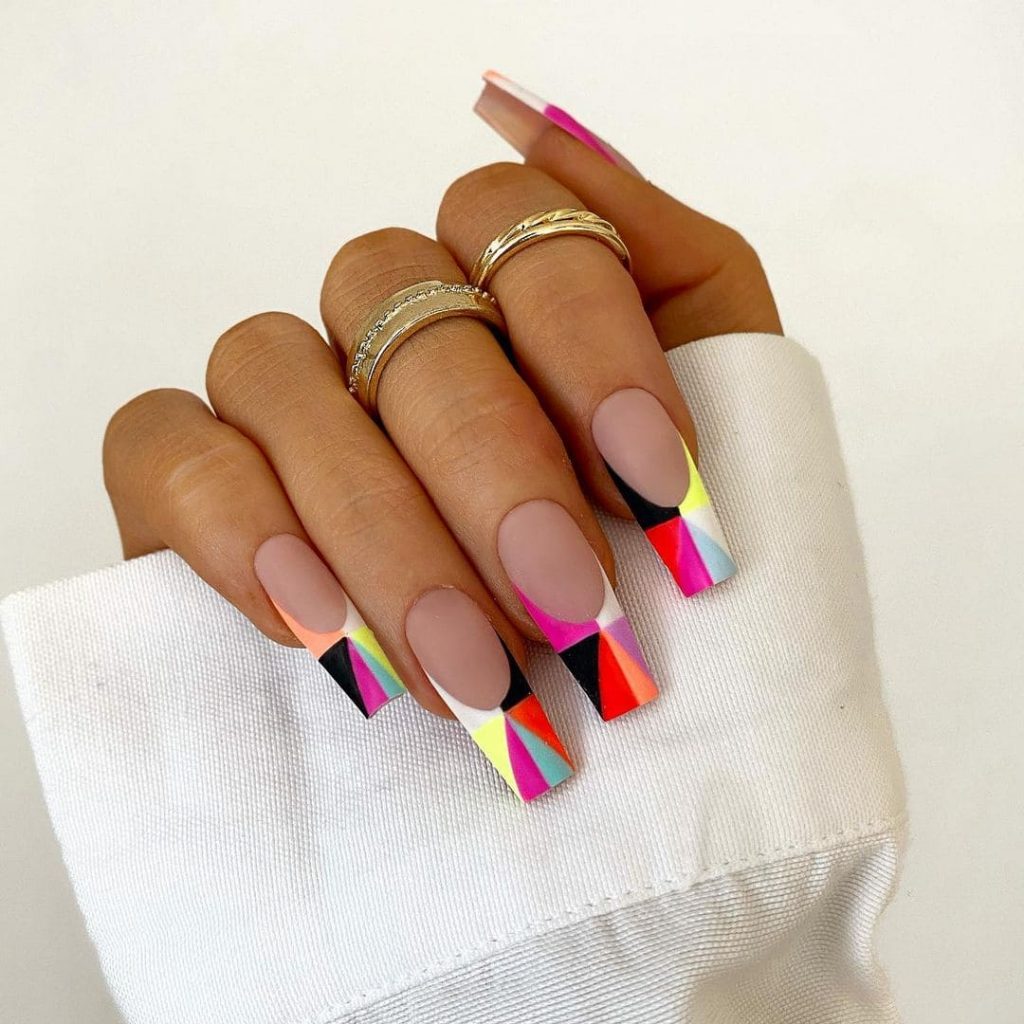 Recreate with : Modelones Gel Nail Polish Set, Lavender UV Gel Nail Polish Kit
---
9. Glossy Cloud with Neon Combo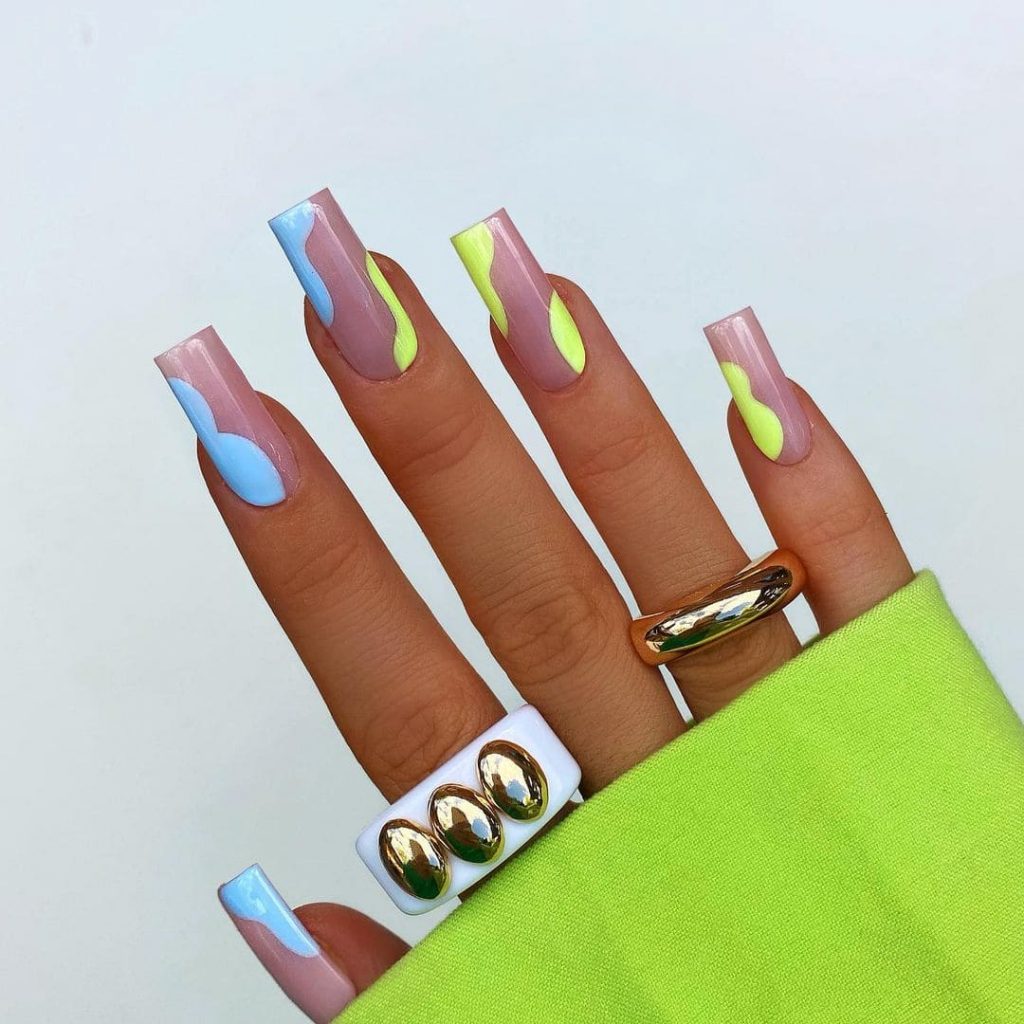 Recreate with : Bright Neon Yellow, Beetles Blue
---
10. Blue Wave Swirls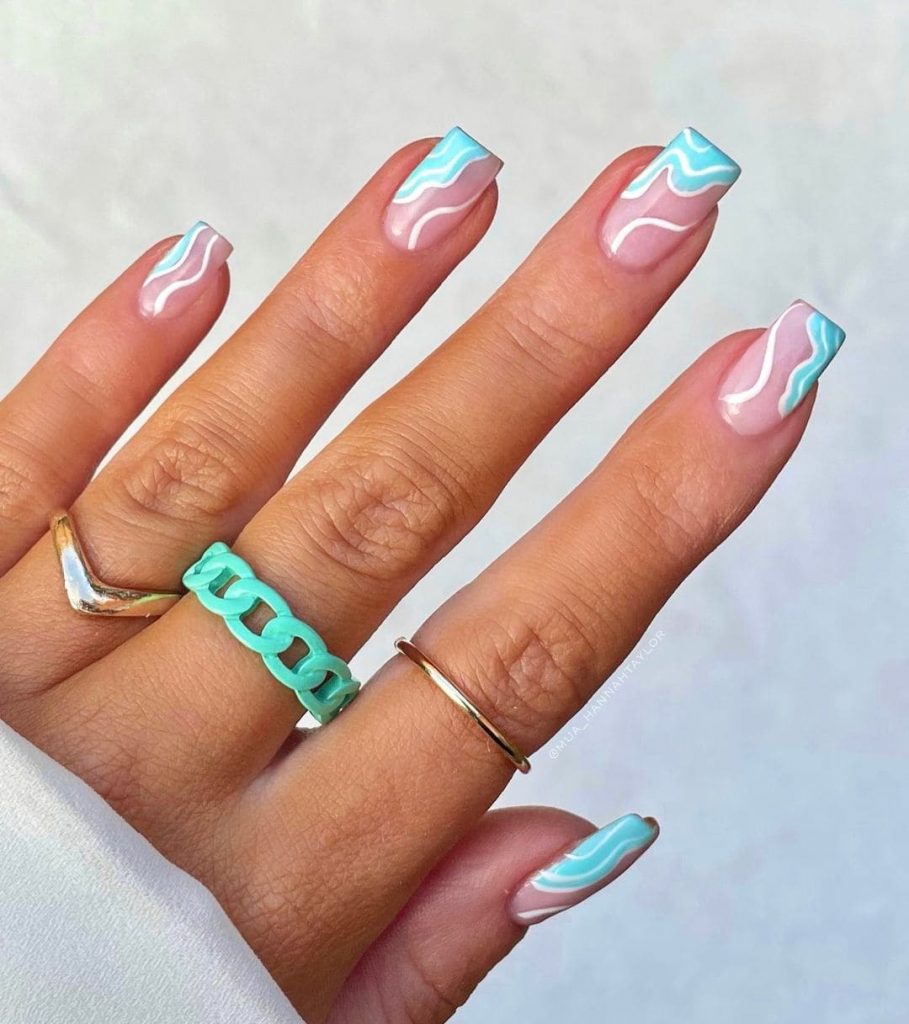 Recreate with : Light Blue Color, Beetles Gel Nail Polish
---
11. Bright Color Grid Mani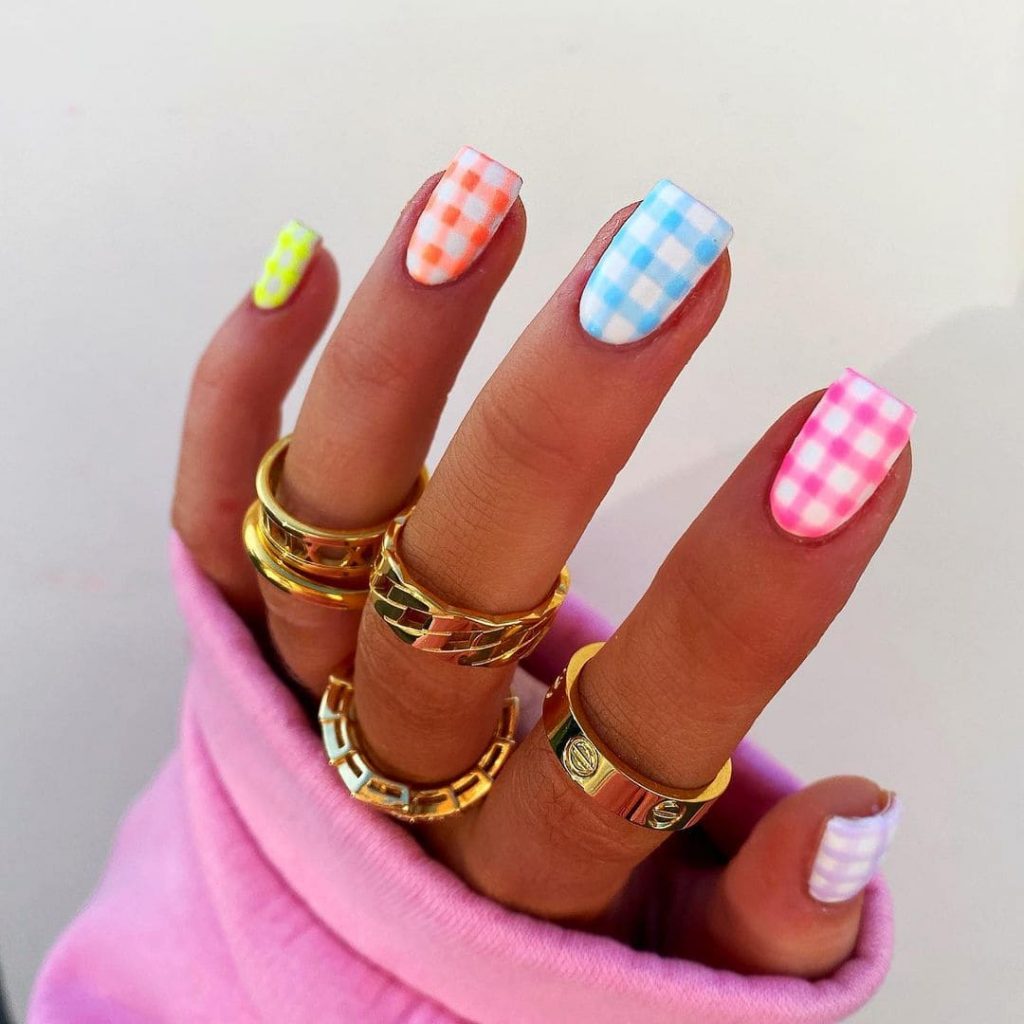 Recreate with : Beetles White Color, OPI Nature Strong Vegan Nail Polish, Cloud True Blue, Key Lime Twist
---
12. Multi-Colored Ombre Mani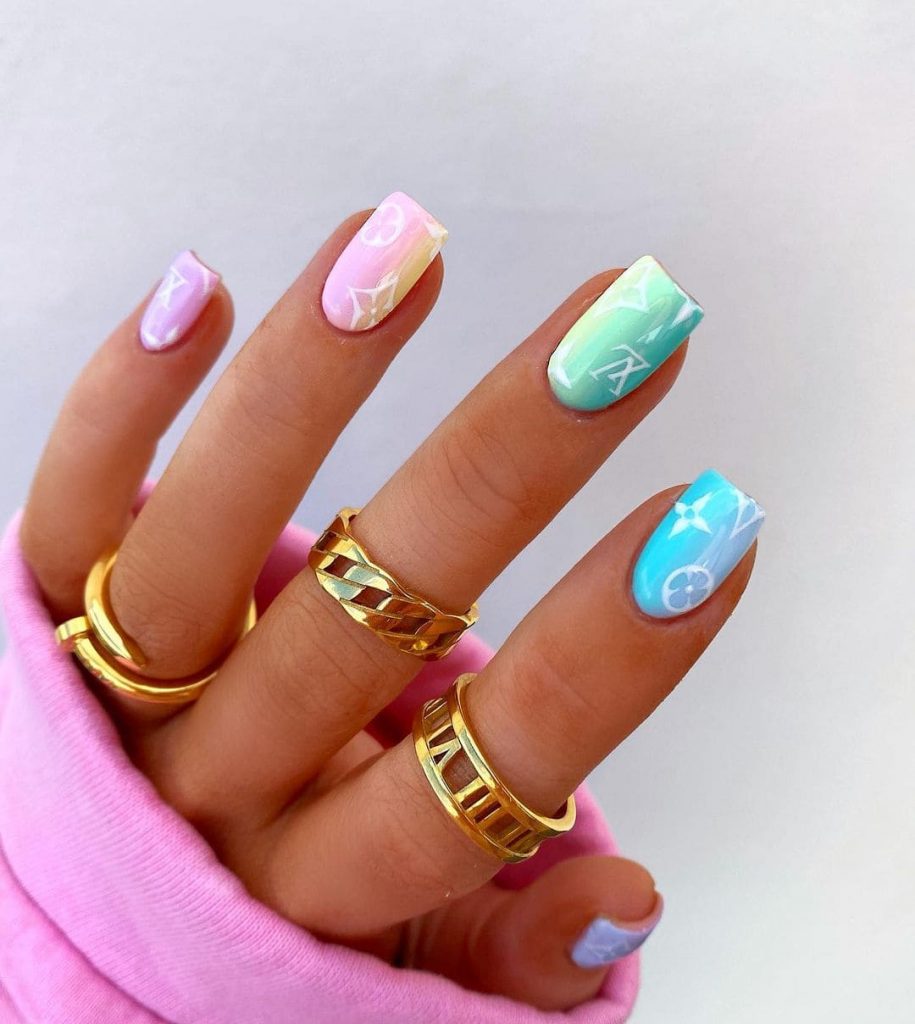 Recreate with: Cloud True Blue, Pie In The Sky, Lavender Nail Polish, Nude Nail Polish
---
13. Cherry Fruit Colored Bright Summer Nails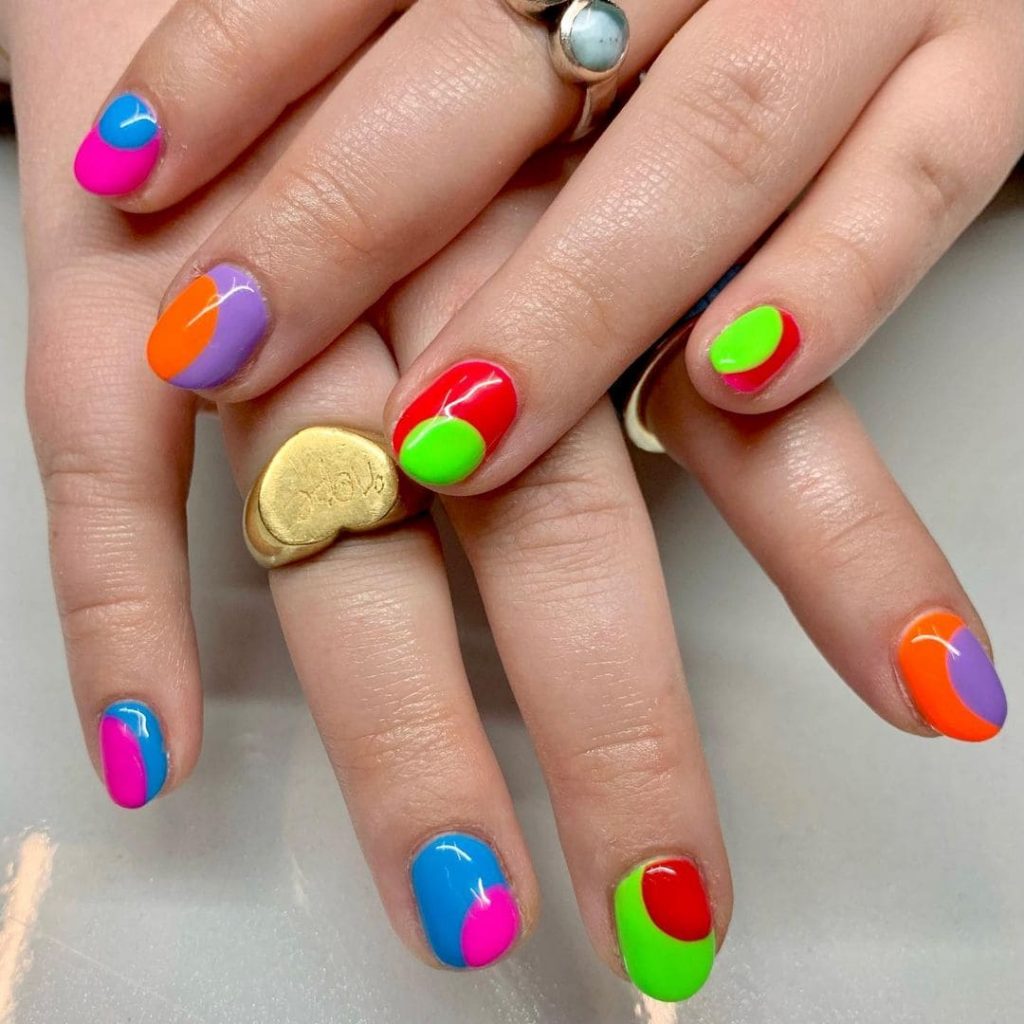 Recreate with : Gel Nail Polish Kit, Lala Lime Bright Neon Yellow
---
14. Lavender Ombre Nails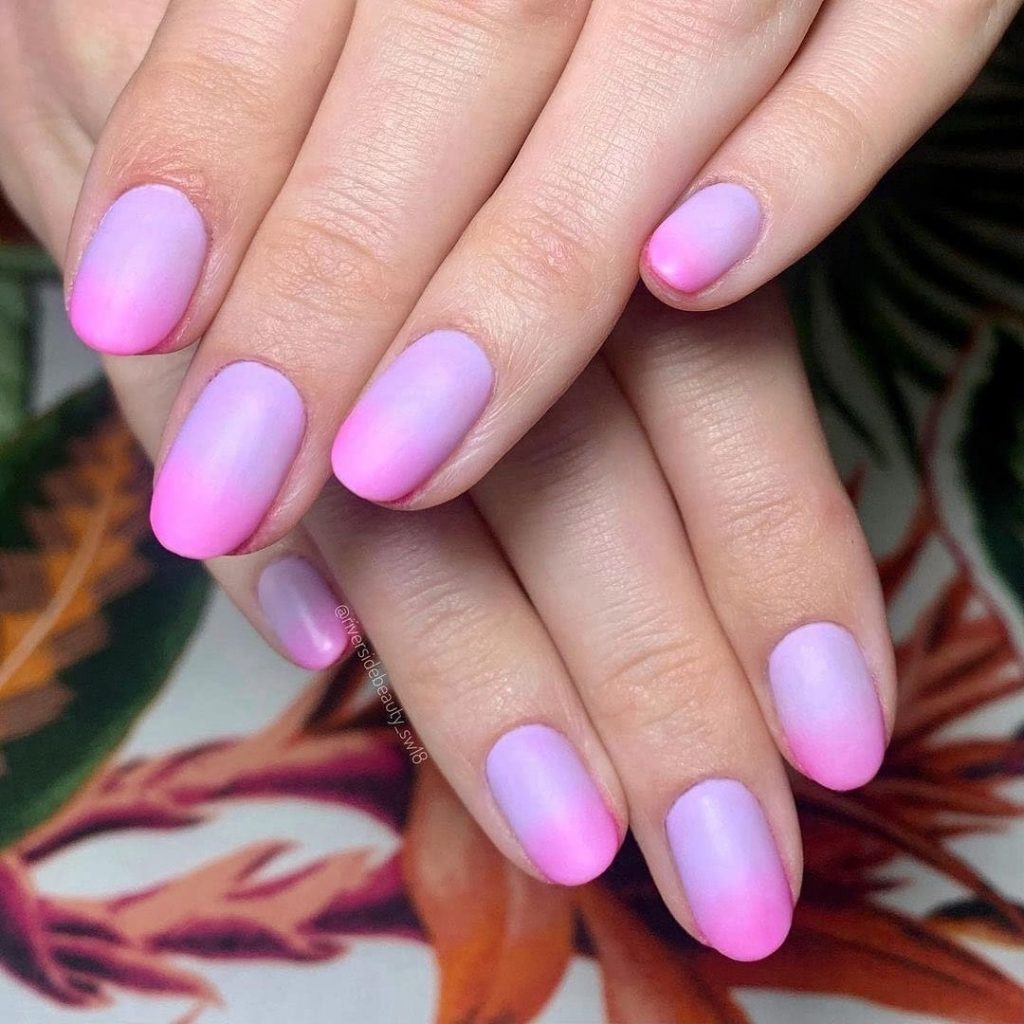 Recreate with : Hot Pink Cherry Blossom, Modelones Purple Gel Nail Polish
---
15. Simple Heart Summer Nails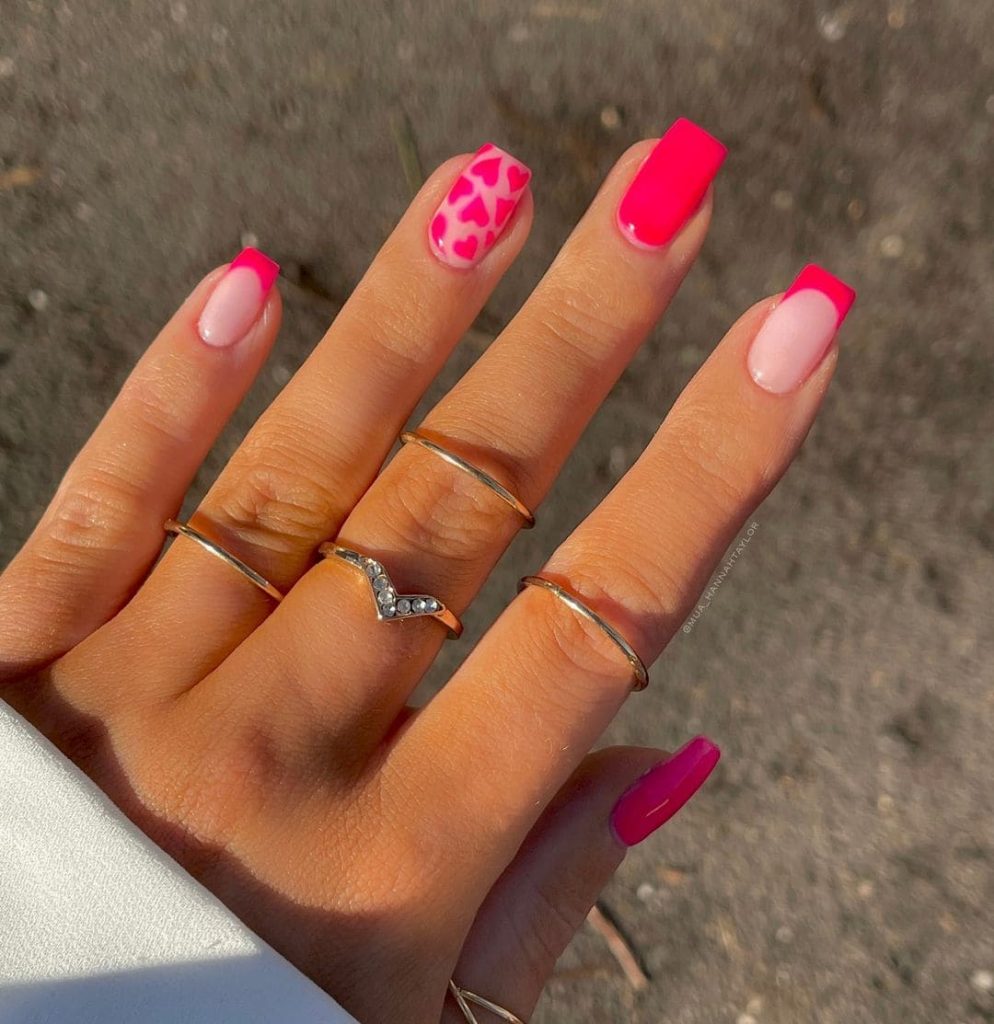 Recreate with: Cherry Glitter, Beetles Red Color
---
16. Green Marble Nails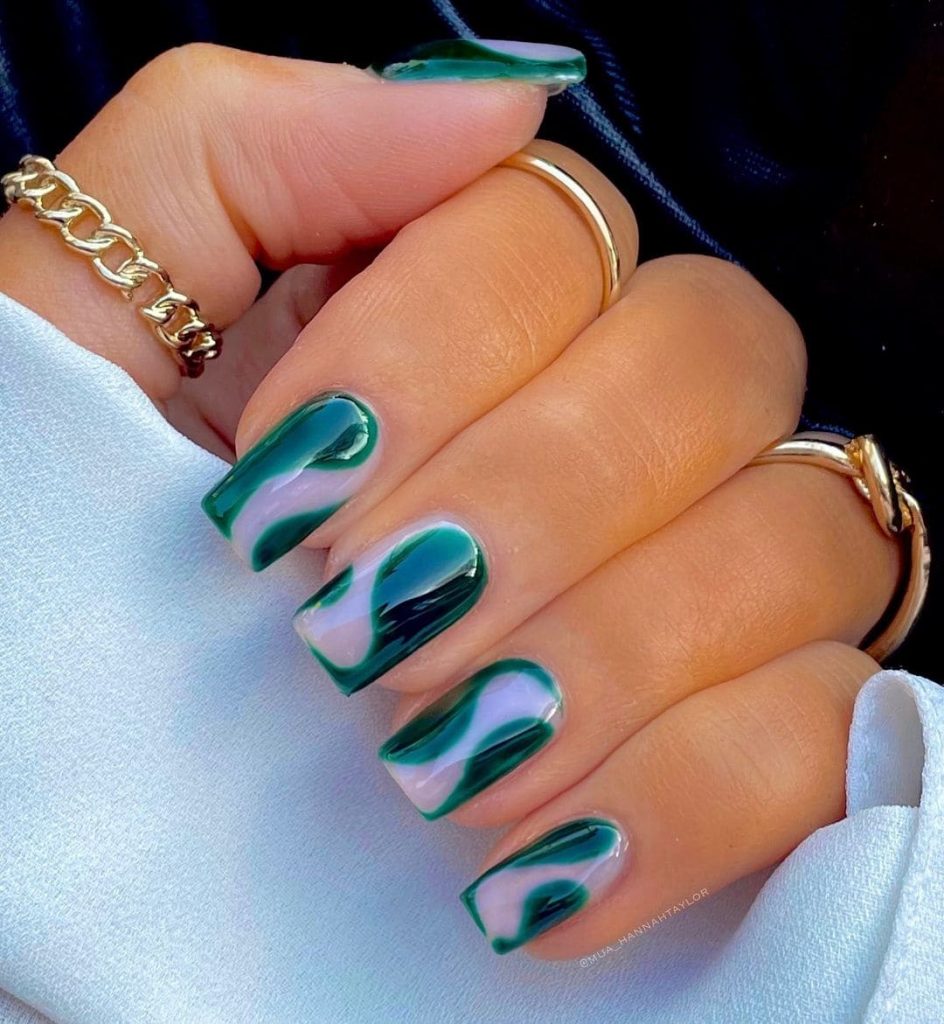 Recreate with: Emma Emerald Green
---
17. Blue Heart Design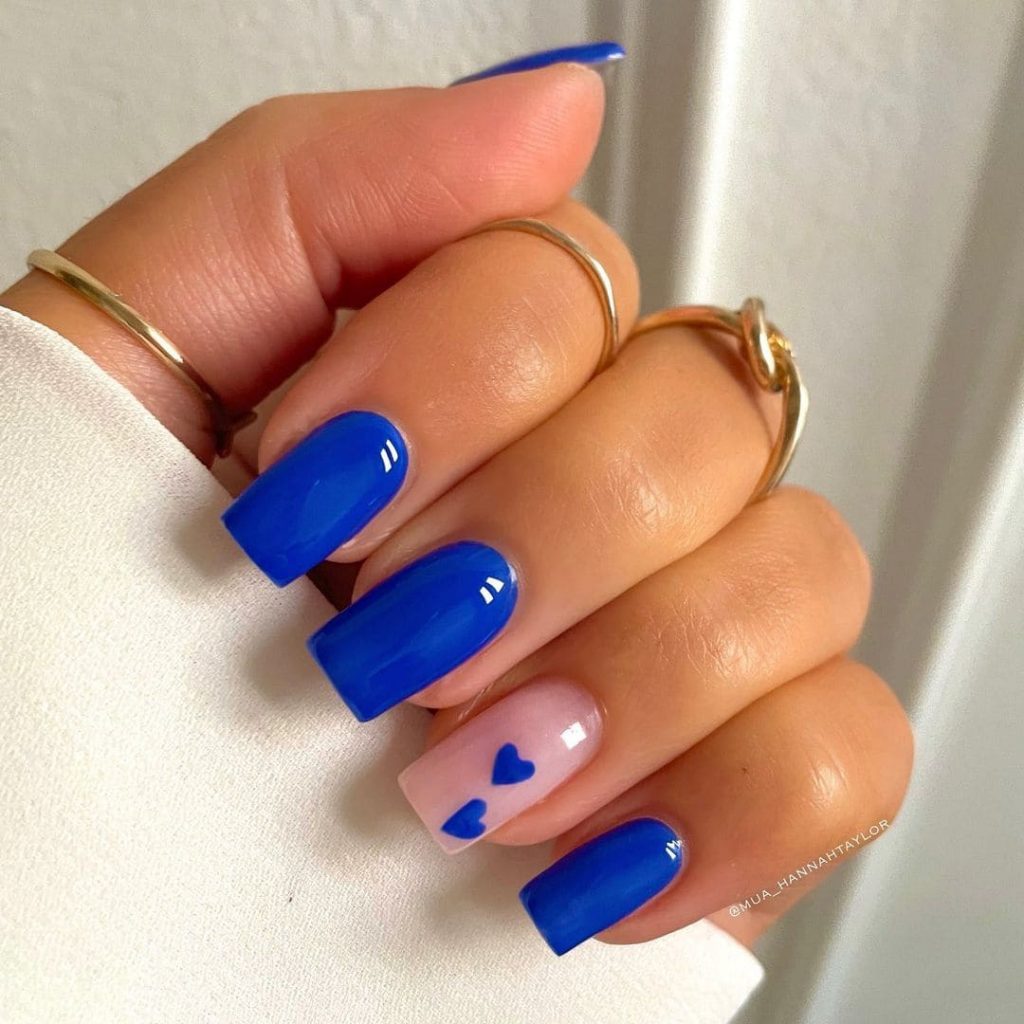 Recreate with : Elegant Blue
---
18. Dreamy Pink Nails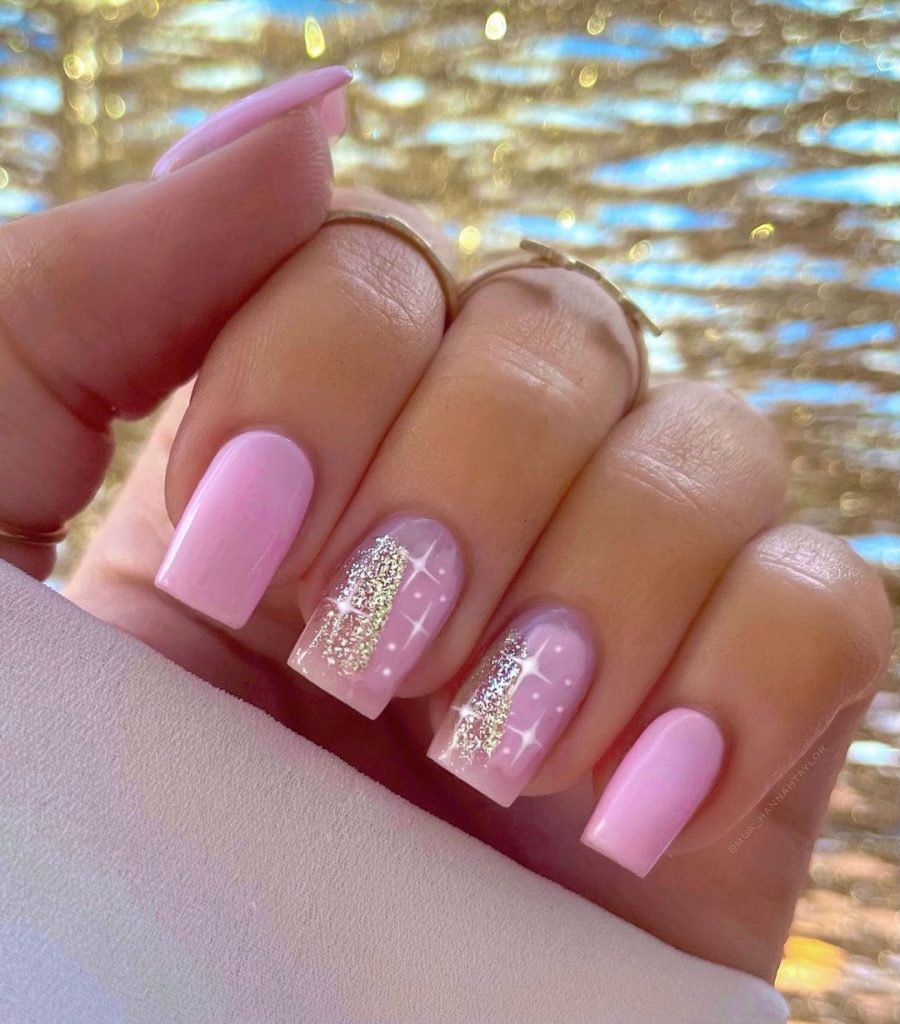 Recreate with : Pink Gel Nail Polish Set, Foil Flakes
---
19. Candy Bright Summer Nails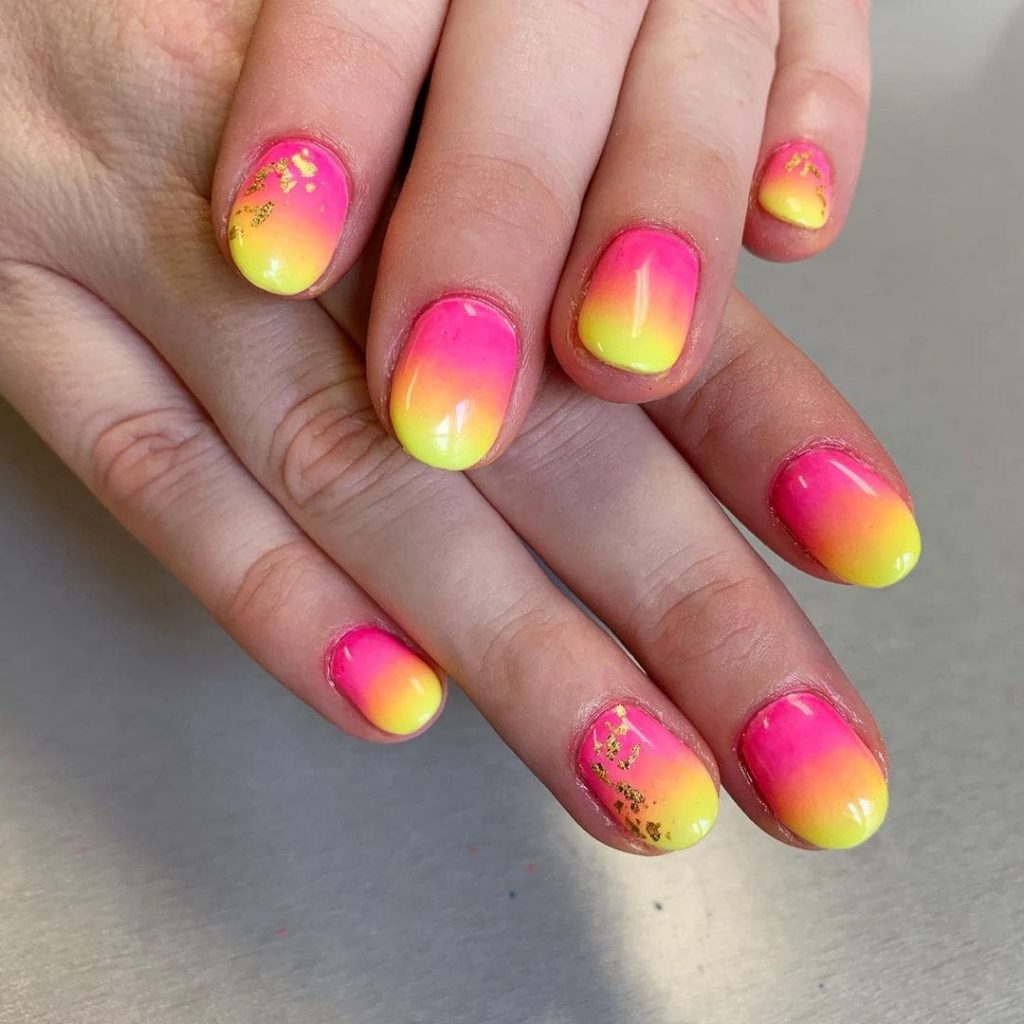 Recreate with : Foil Flakes, Canary Yellow, Electric Pink
---
20. Blue Mix Nails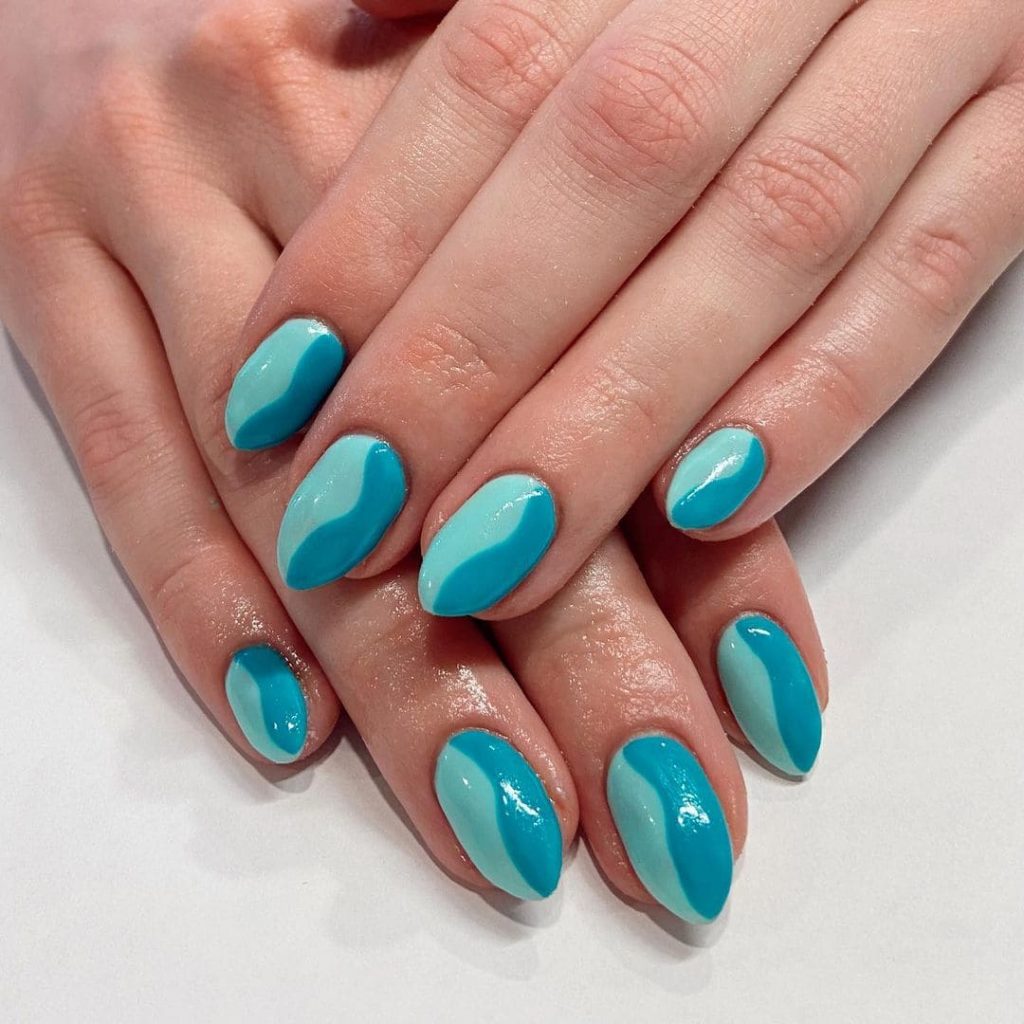 Recreate with : Cynthia Cyan Color, Calypso Blue Color
---
21. Short French Nails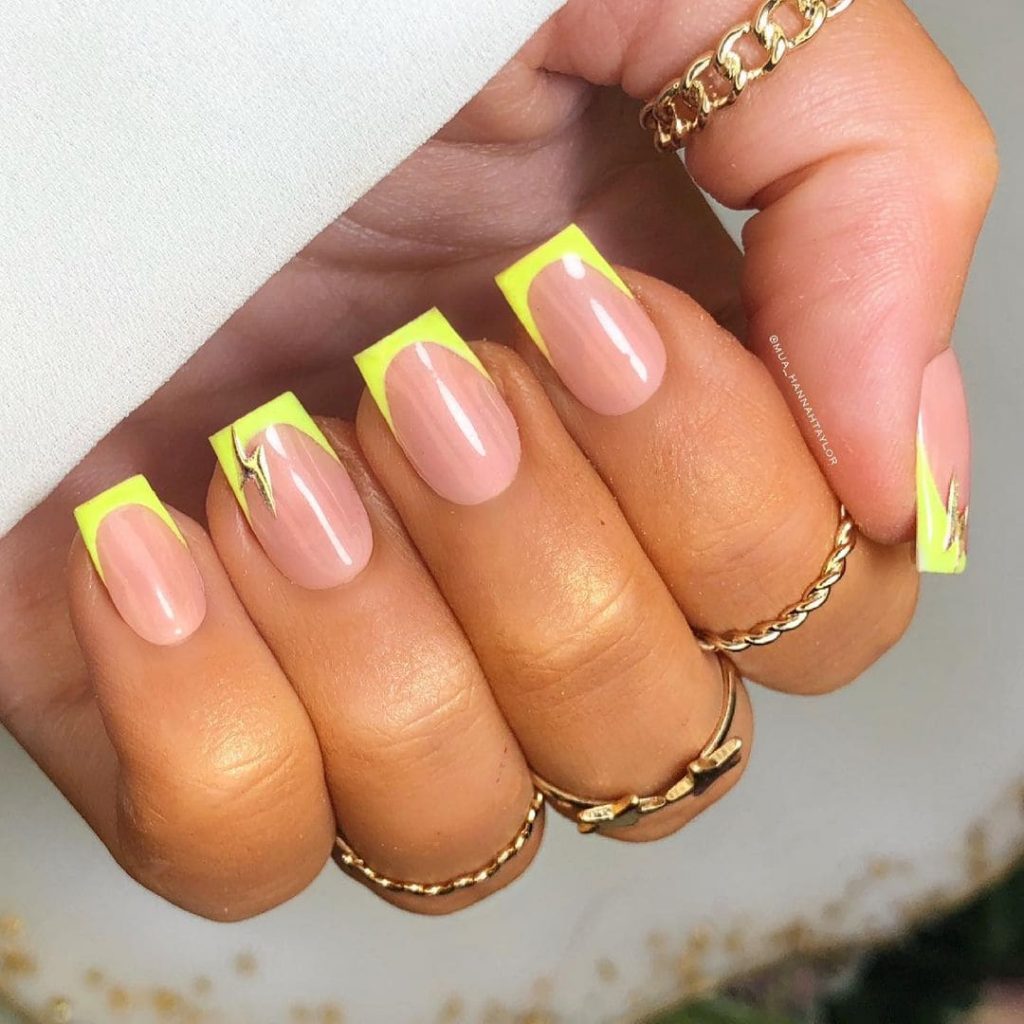 Recreate with : Canary Yellow Color
---
22. French Green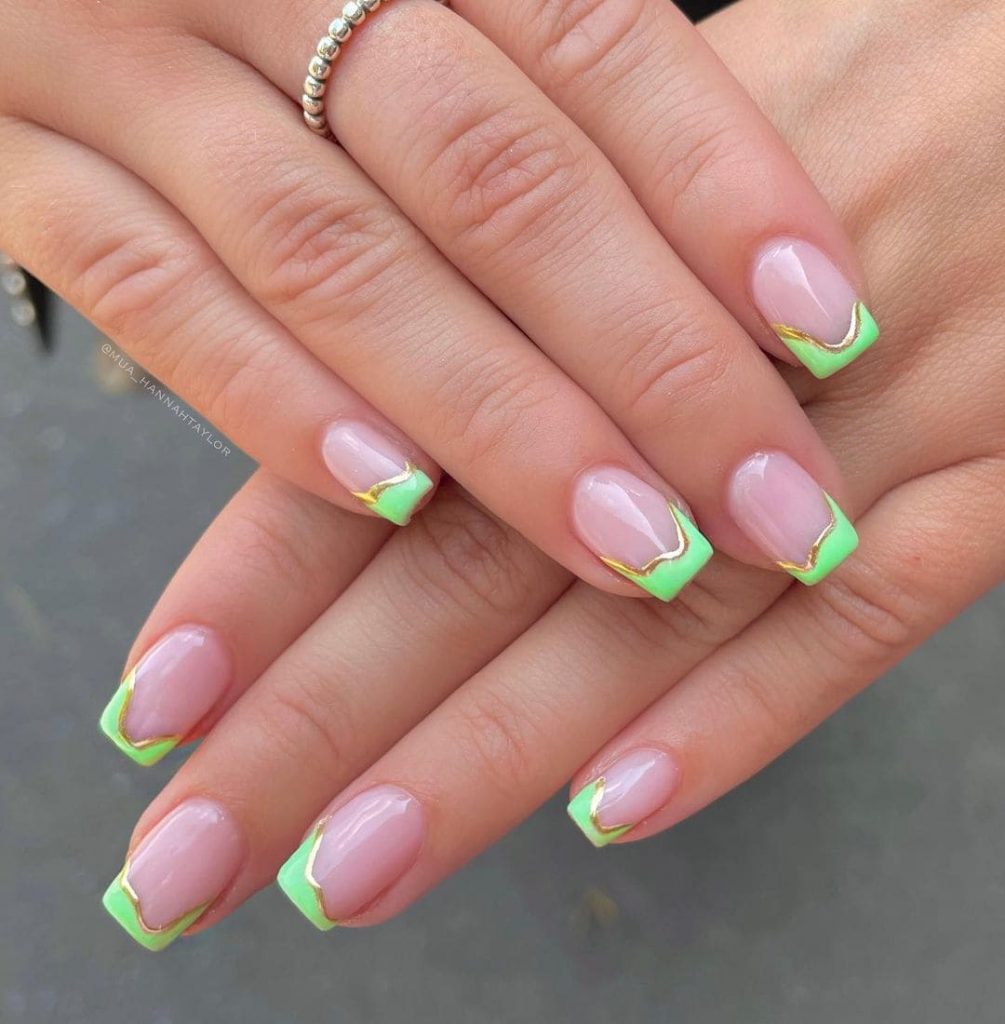 Recreate with : Neon Green Gel Polish, Liner Nail Art Gold
---
23. Candy Swirl Nails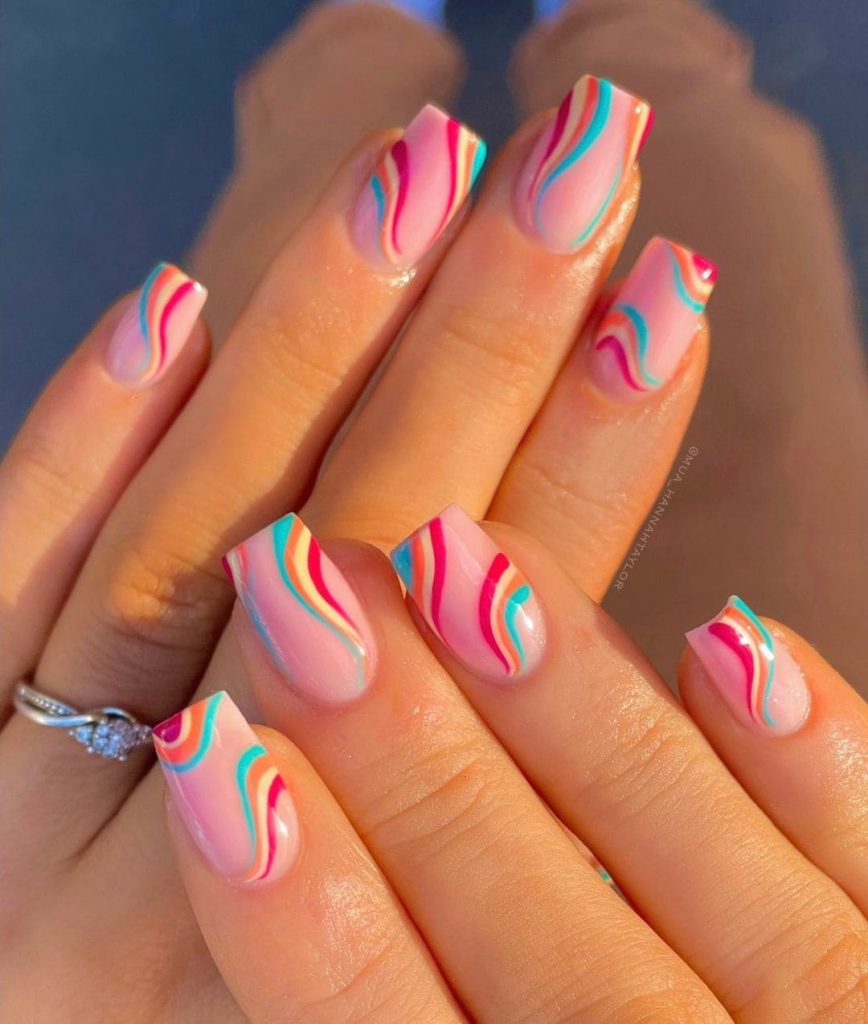 Recreate with : Modelones Gel Nail Polish Set
---
24. Daisy Colored Nails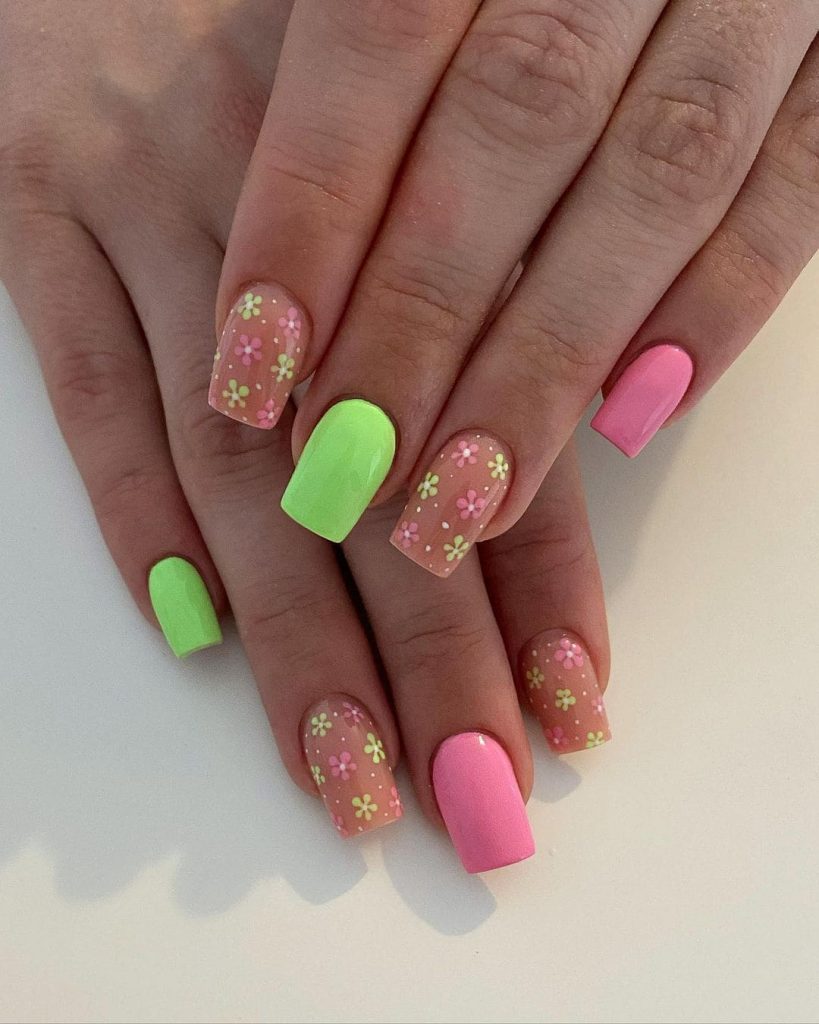 Recreate with : Light pink Color, Lala Lime Bright Neon Yellow
---
25. Watermelon Nails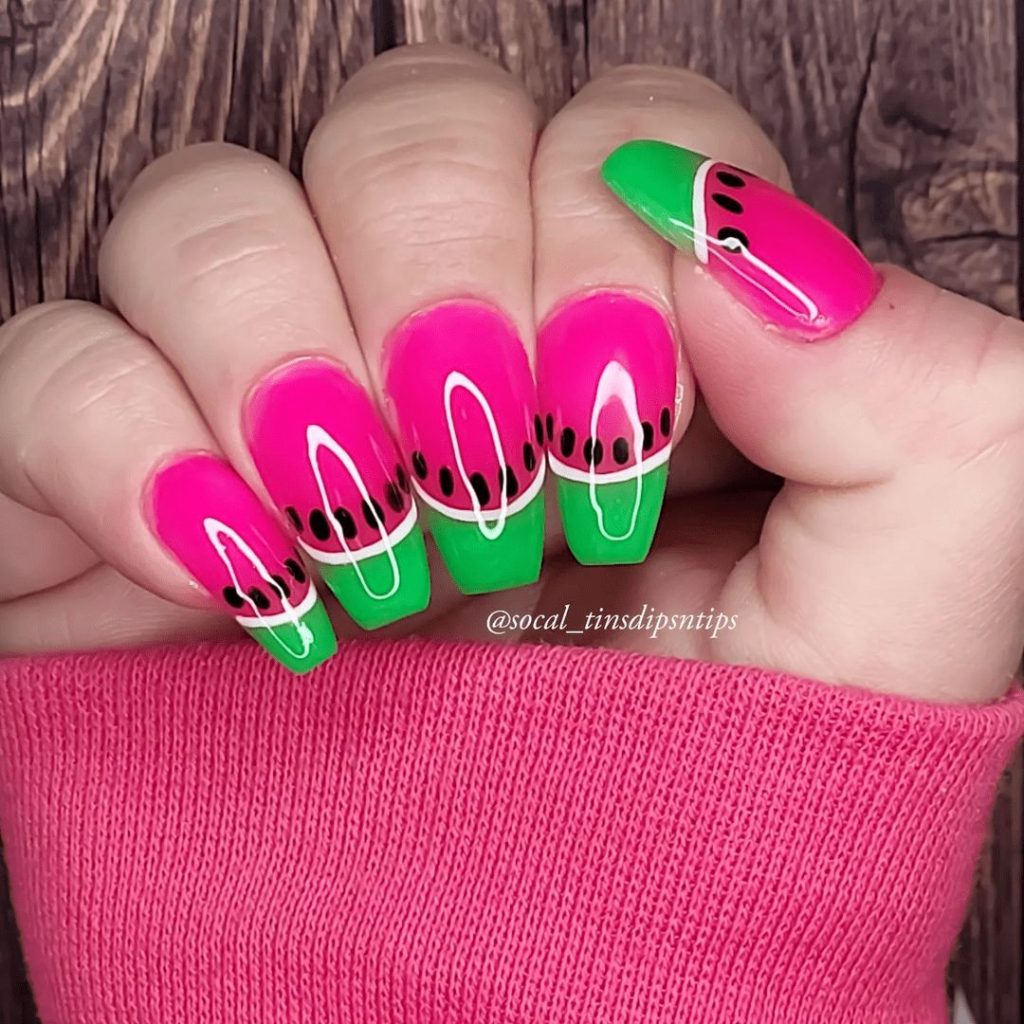 Recreate with : Lilly Lime Color, Glossy Shine Finish, Black White Gel Polish
---
26. Baddie Bright Nails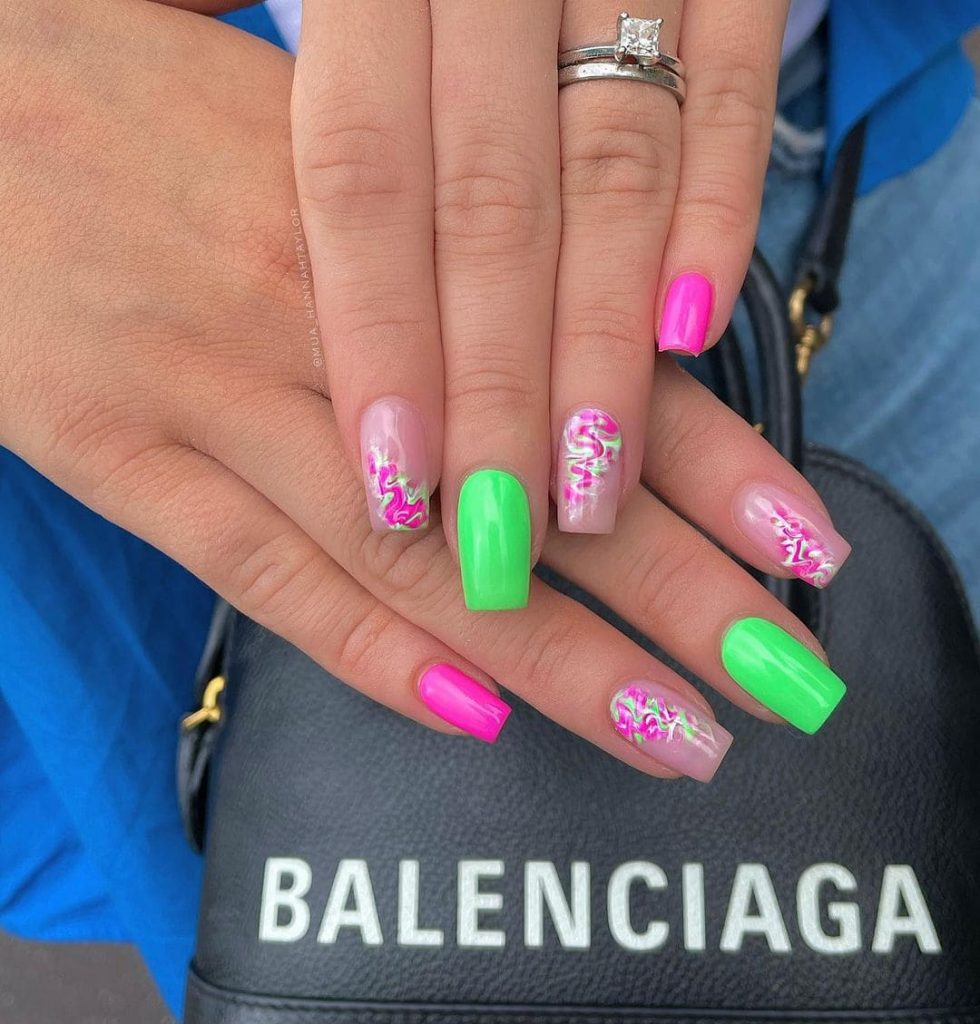 Recreate with : Neon Peachy Pink, Neon Green Gel Polish
---
27. Cloud Blue Flower Nails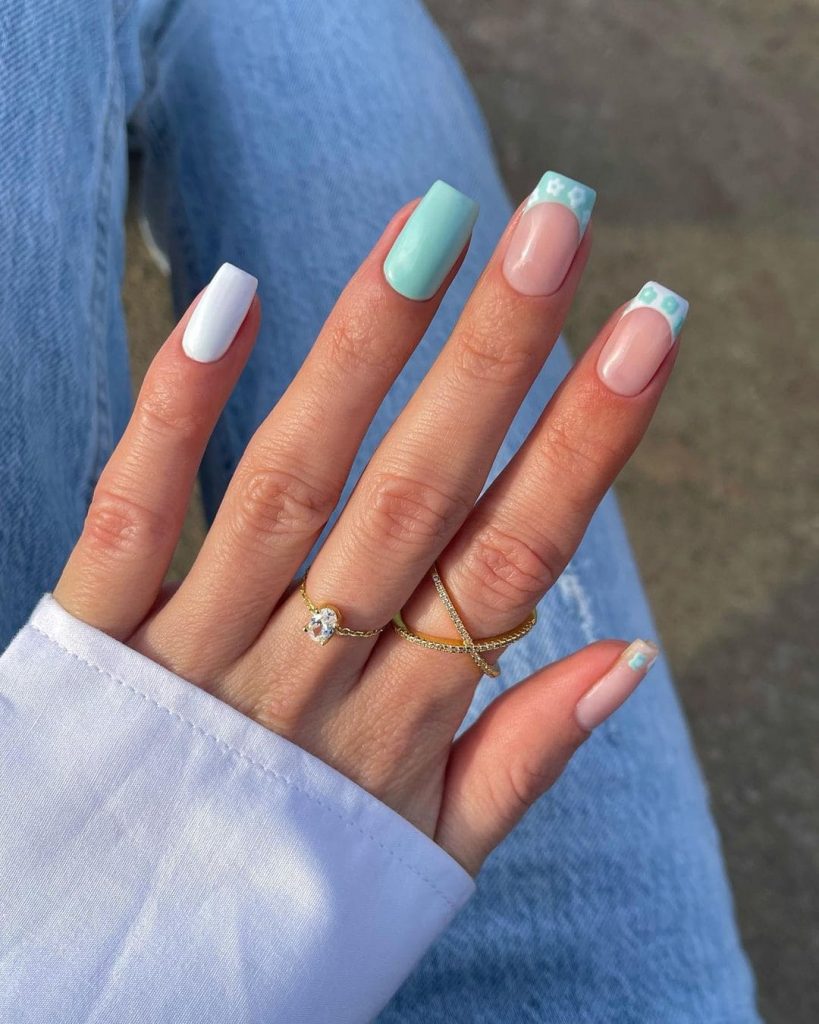 Recreate with : Cloud True Blue, Beetles Gel White
---
28. Bright Yellow Gold Stripe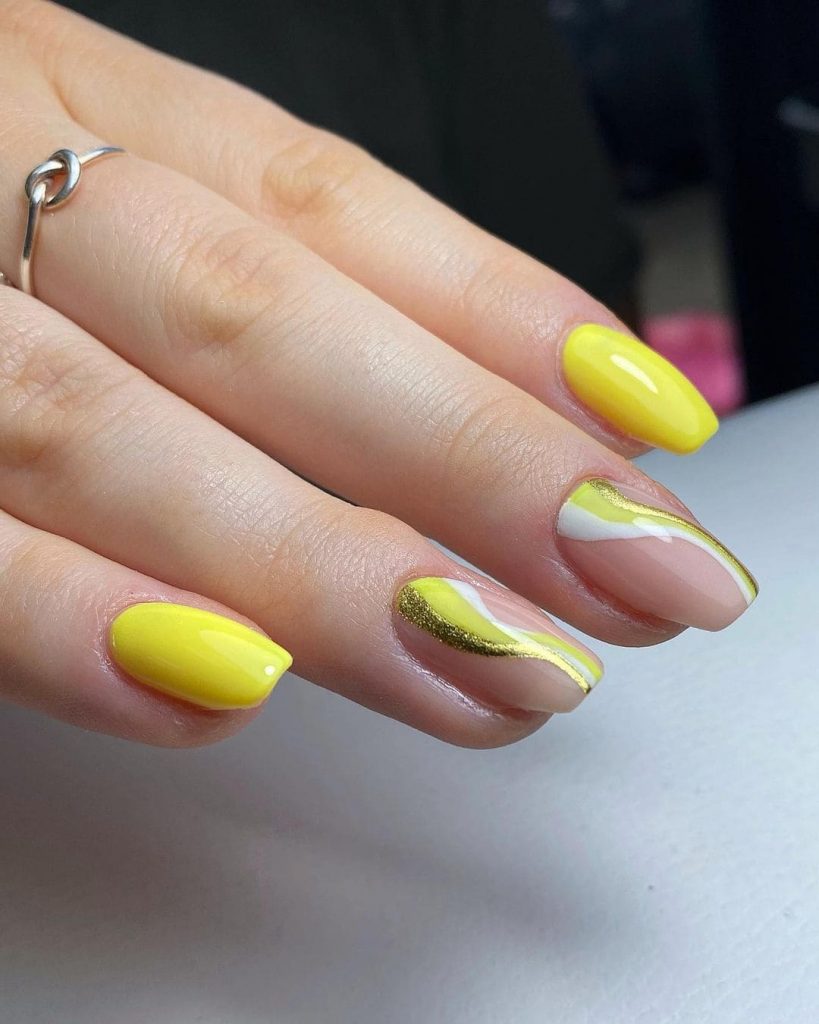 Recreate with : Beetles Gel White, Canary Yellow Color, Liner Nail Art Gold
---
29. Green Apple Swirls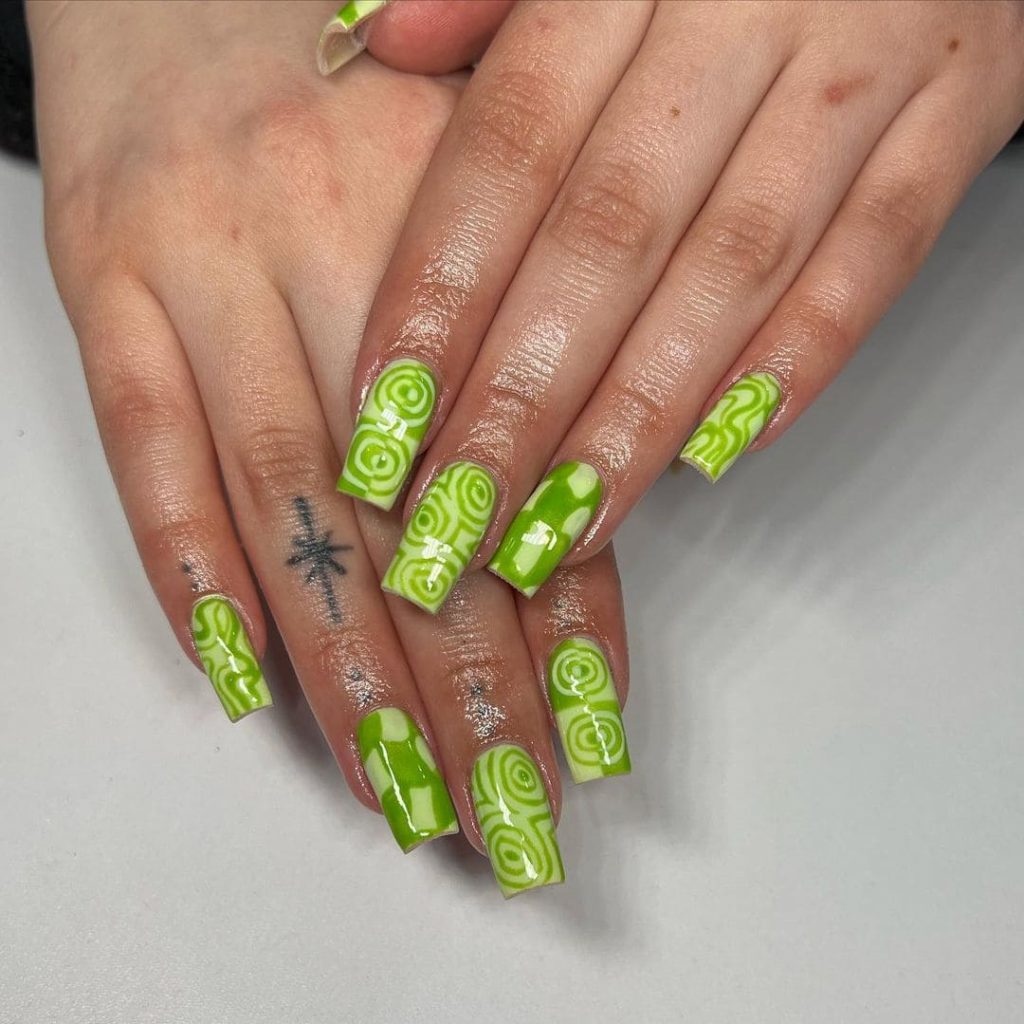 Recreate with : Neon Nude, Lala Lime Bright Neon Yellow
---
30. Glossy Clover Green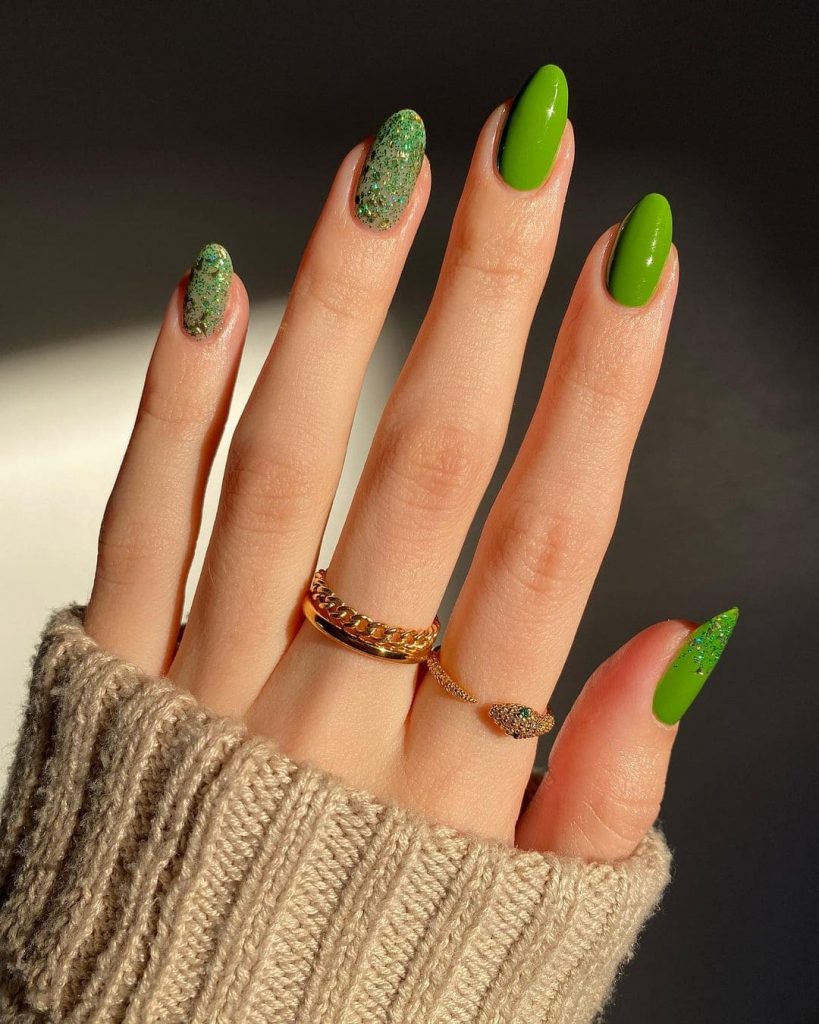 Recreate with : Glitter Forest Dark Green, Nail Flake Sequins
---
31. Cut Swirl French Nails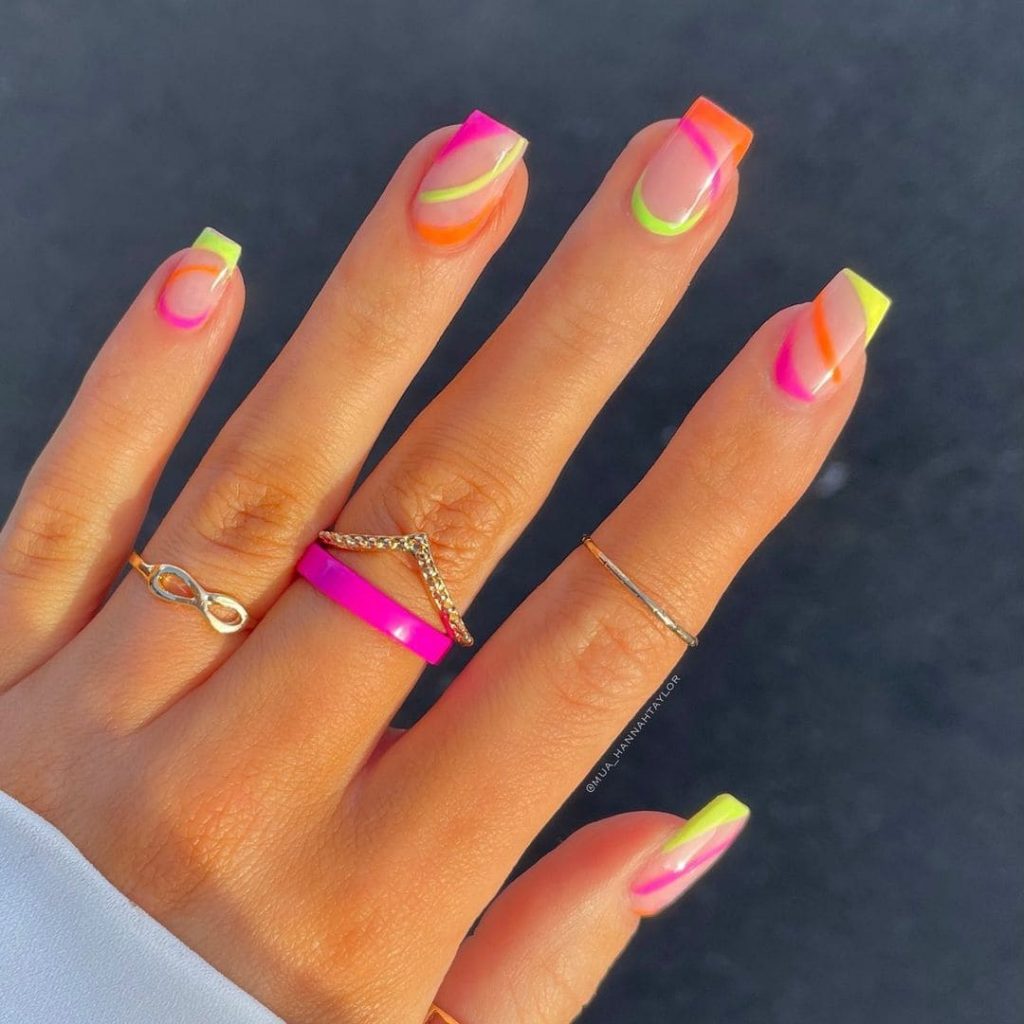 Recreate with : Manicure Nail Set
---
32. Summer Vibe Swirls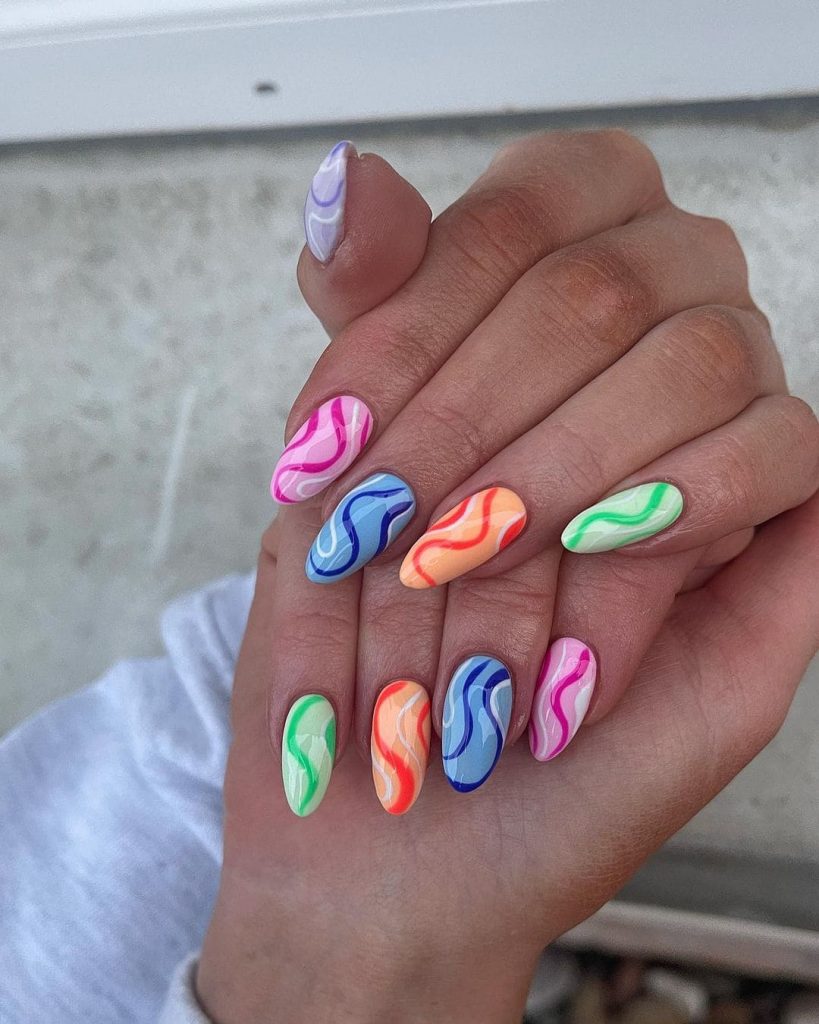 Recreate with : Gel Nail Polish Kit
---
33. Rainbow Marble Nails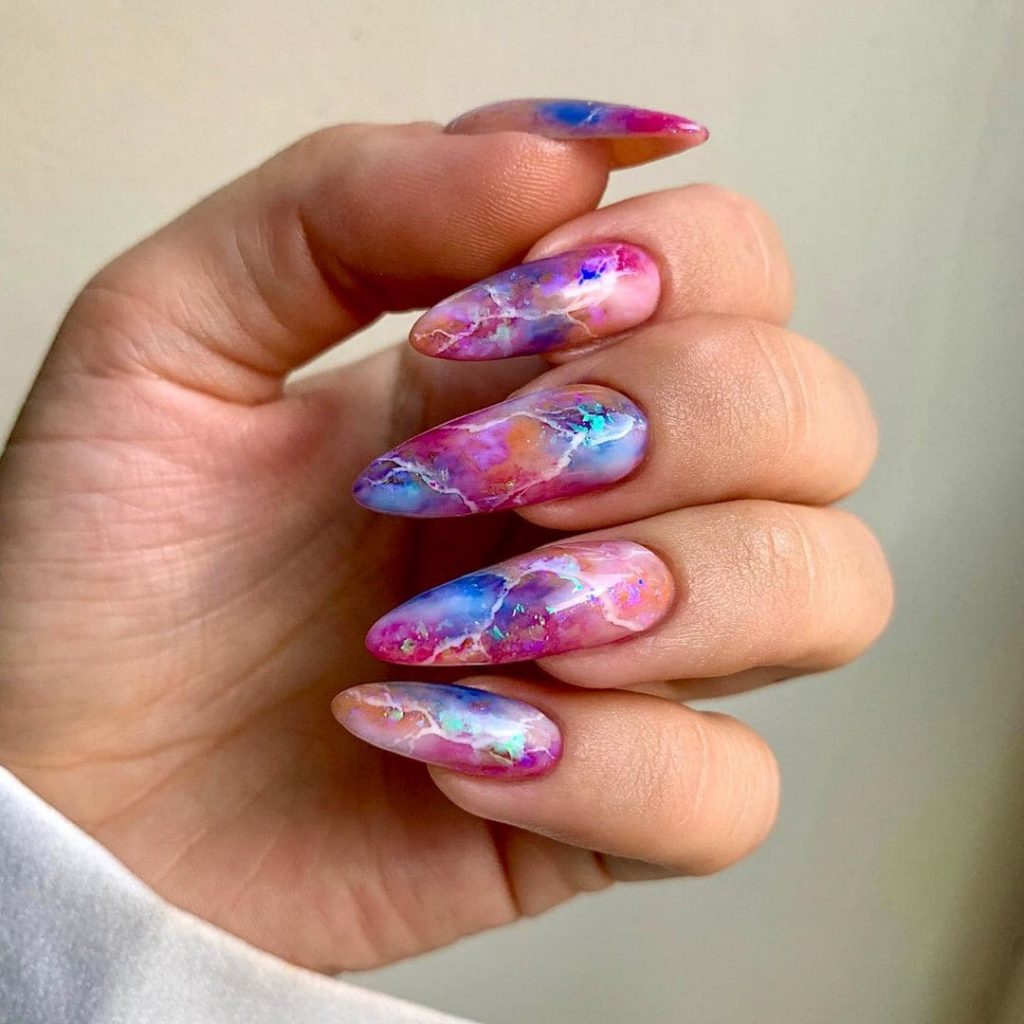 Recreate with : Blossom Gel Marble Nail Kit
---
34. Lilac Blue Butterfly Nails
Recreate with : Glitter Blue Pink Gel Polish Kit
---
35. Pink Marble Gloss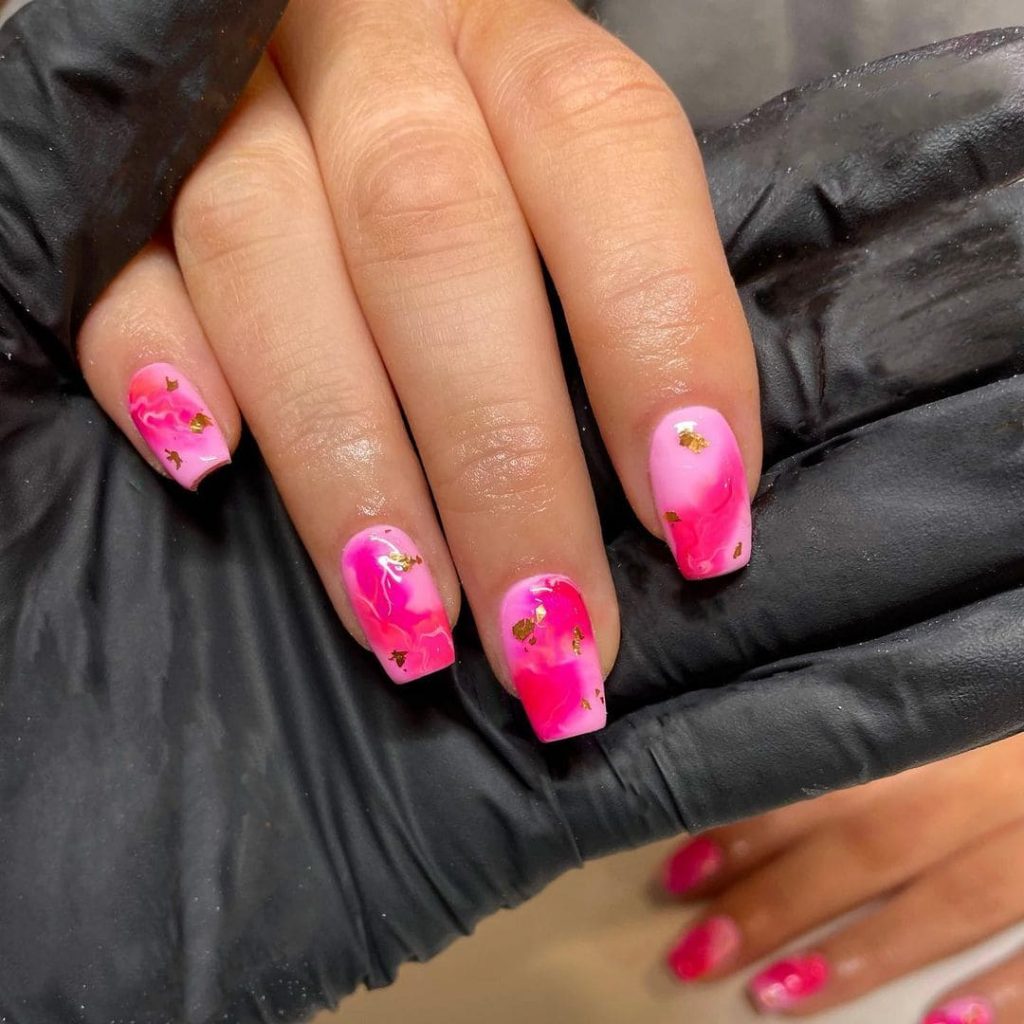 Recreate with : Marble Nail Polish
---
36. Chill Blue Color Marble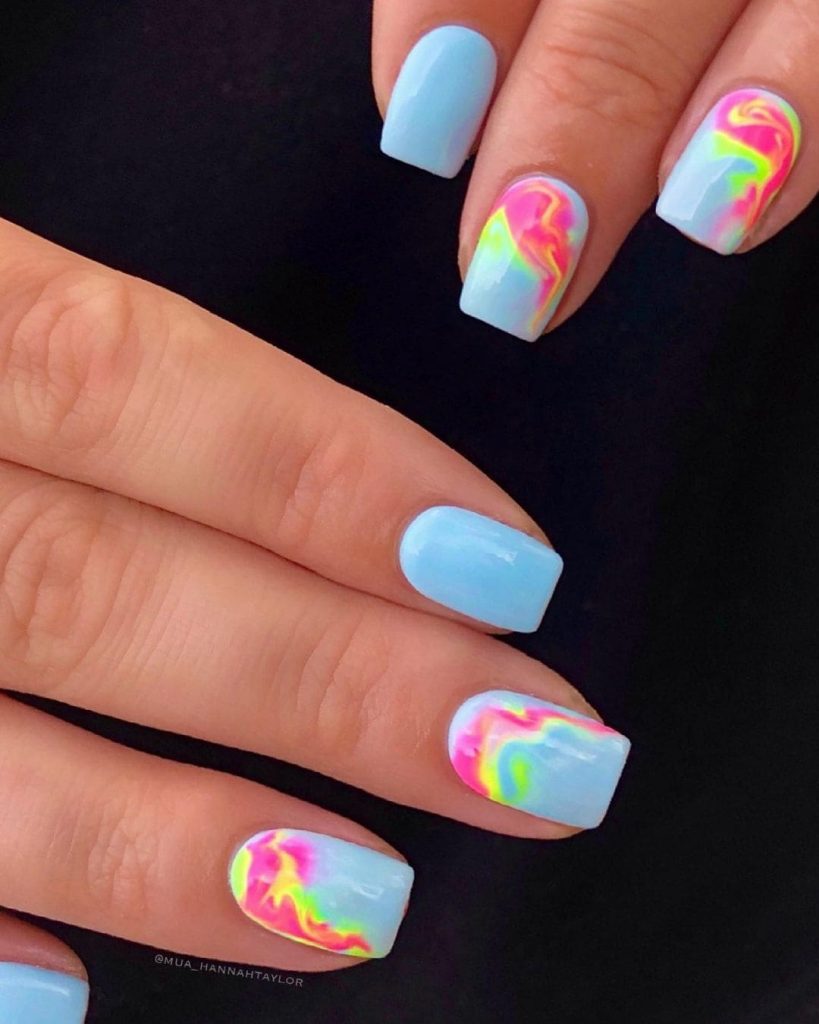 Recreate with : Marble Nail Polish, Blue Color Gel Polish
---
37. Orange Swirl Nails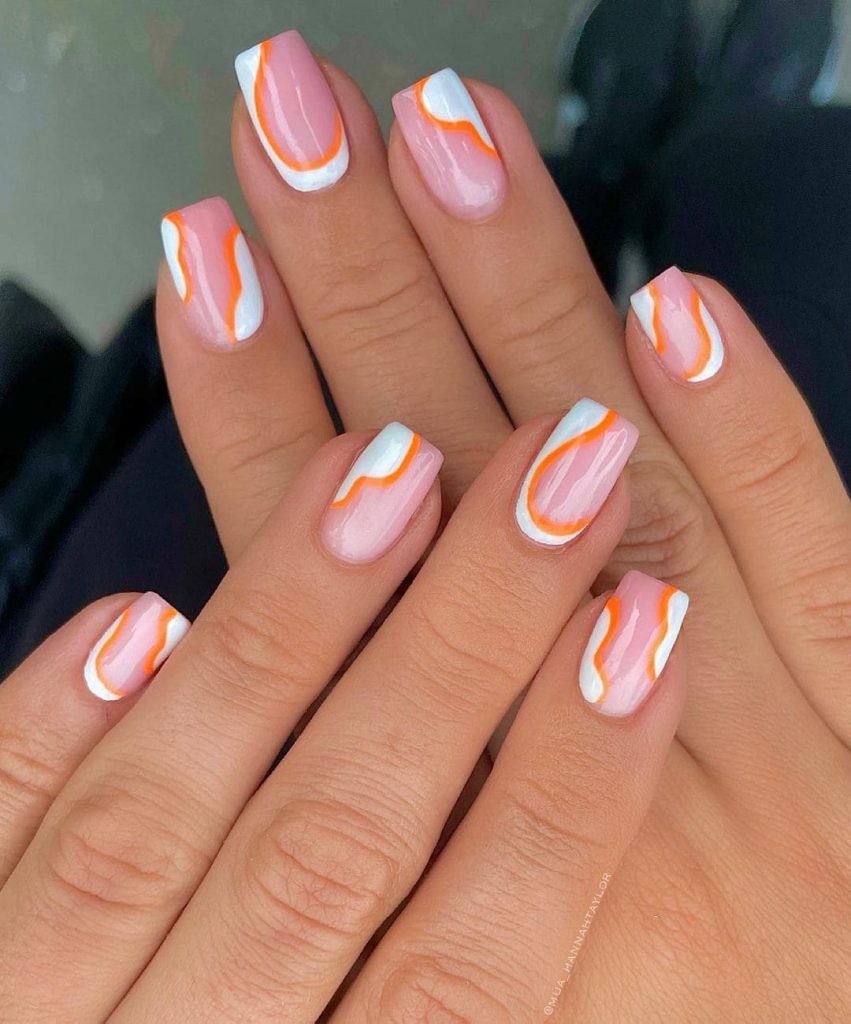 Recreate with : Tammy Tangerine Color, Beetles Gel White Color
---
38. Golden Yellow Nails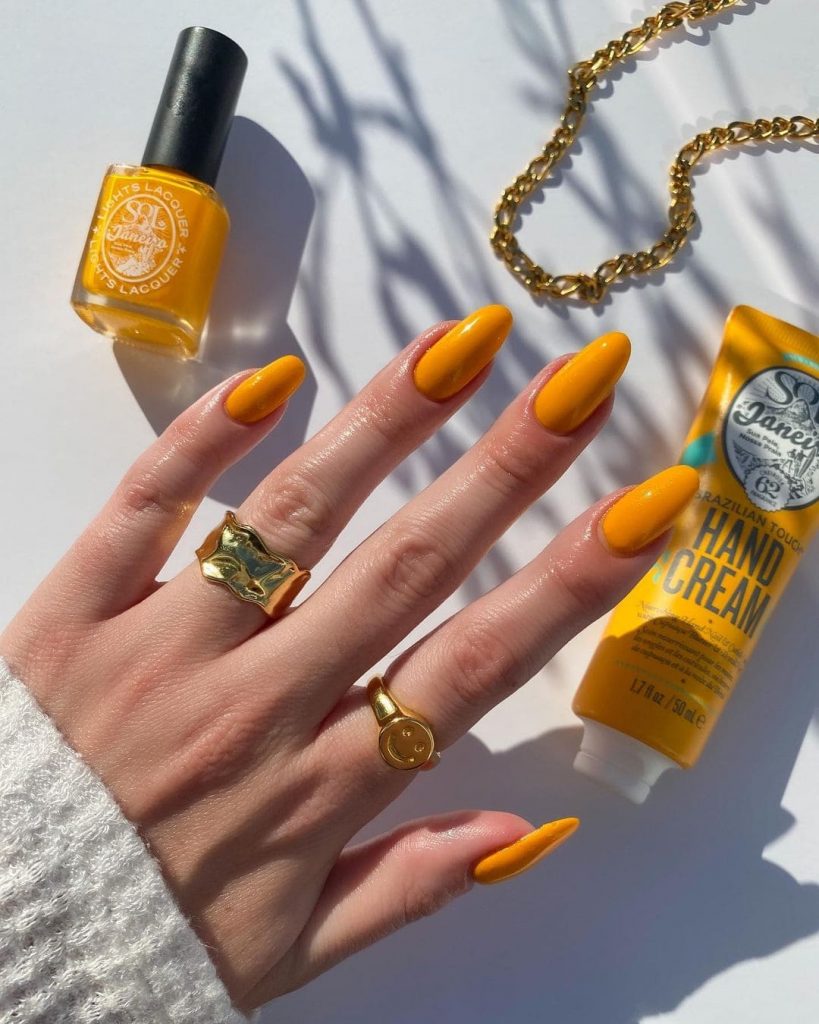 Recreate with : Golden Yellow
---
39. Simple Black and White
Recreate with : Beetles Gel Nail Polish Kit
---
40. Green Mix Nails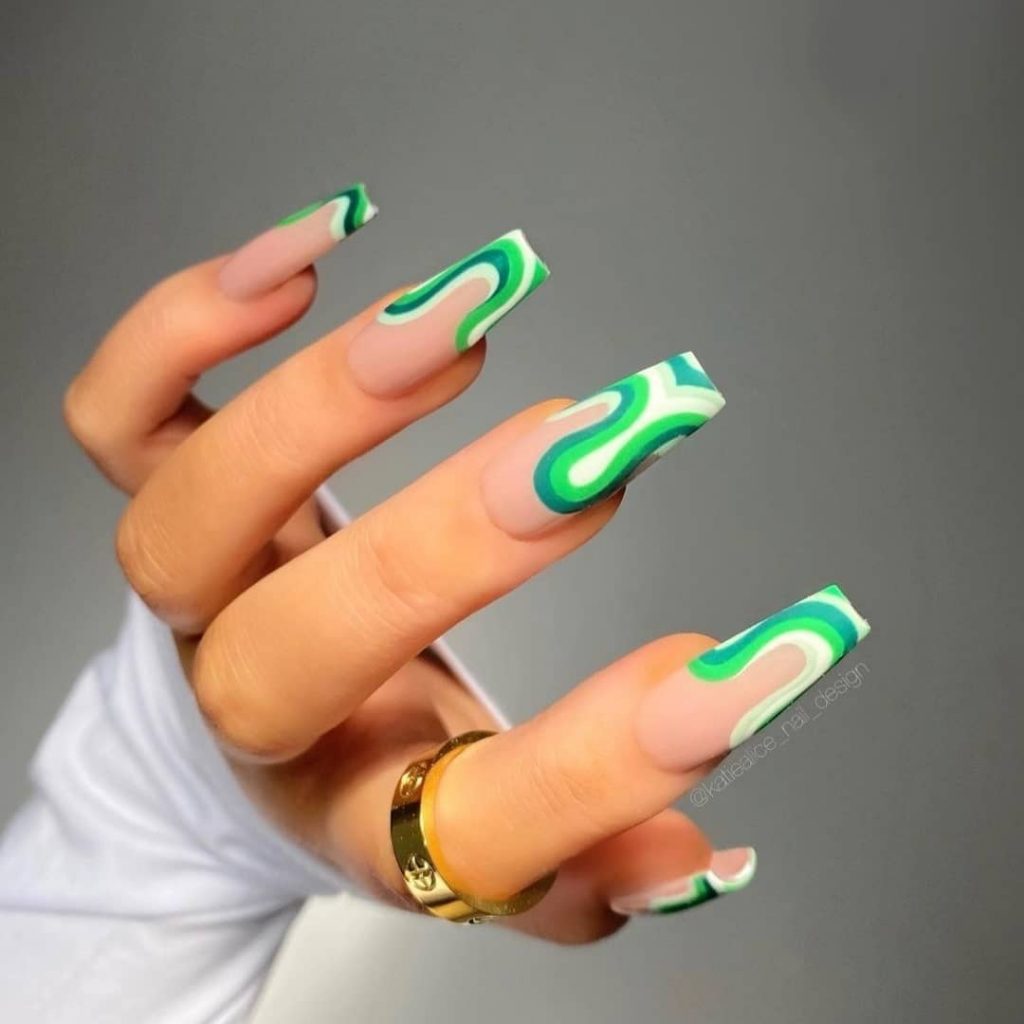 Recreate with : Glitter Forest Dark Green, Lagoon Green Color
---
41. Baby Blue Swirls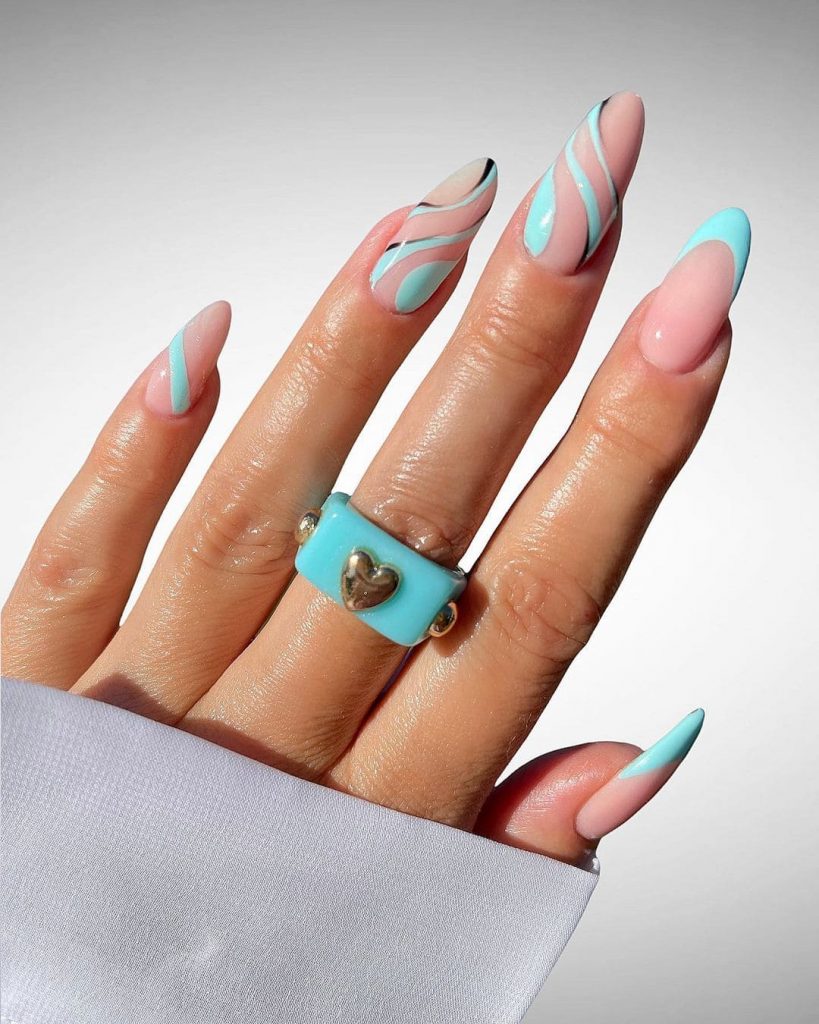 Recreate with : Blue Green Tones
---
42. Yellow and Purple Twist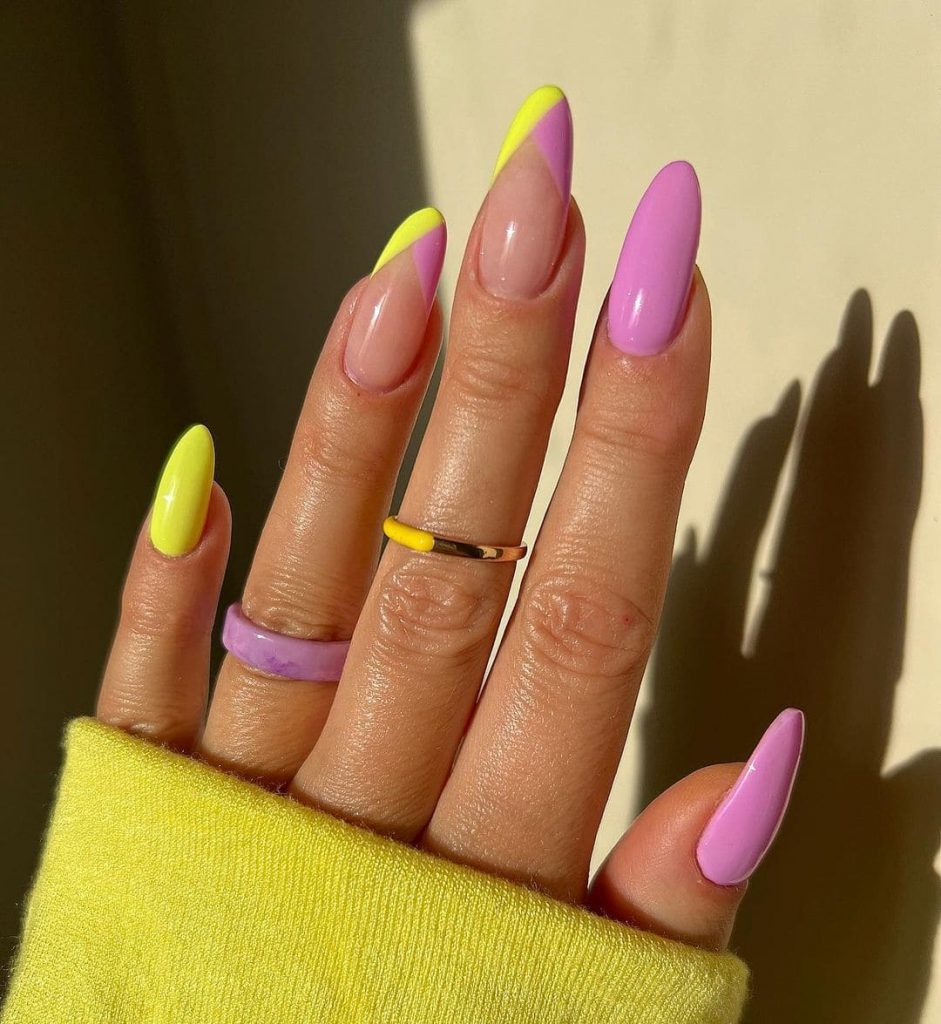 Recreate with : Canary Yellow Color, Purple Shimmer Gel Nail
---
43. Blue French Nail Tip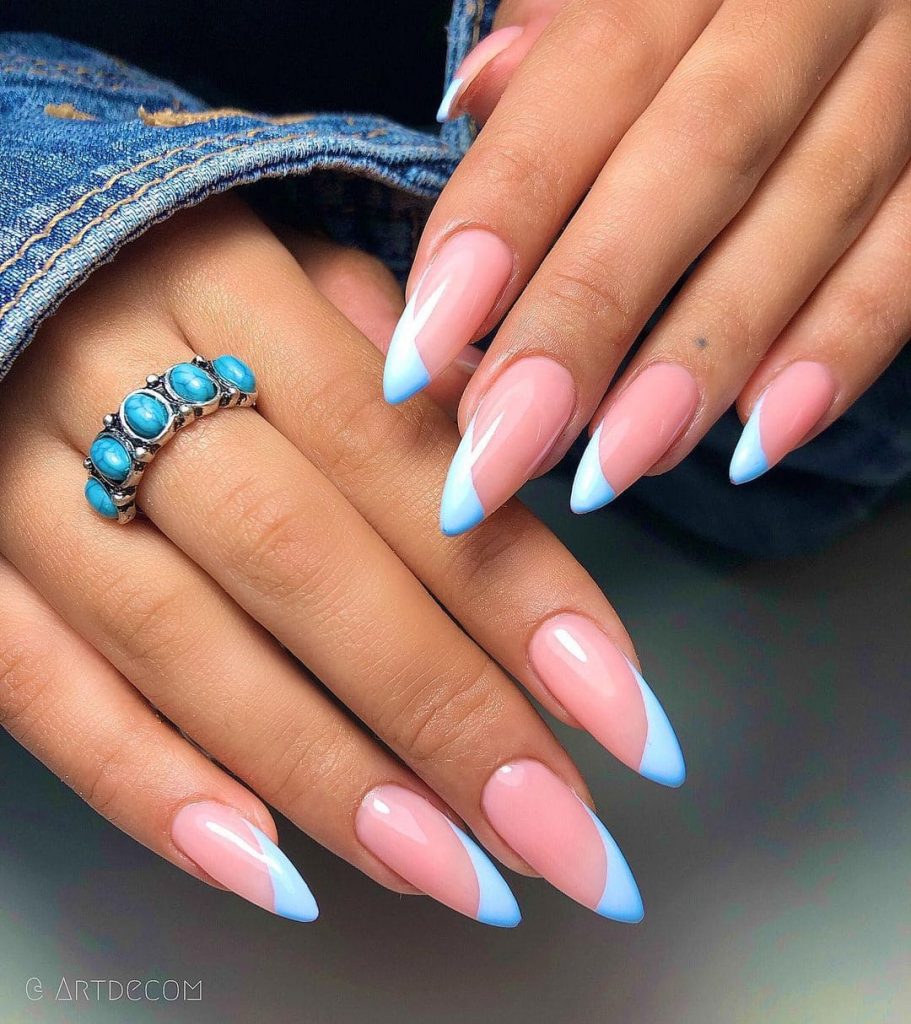 Recreate with : Light Blue Color
---
44. Green Mix Design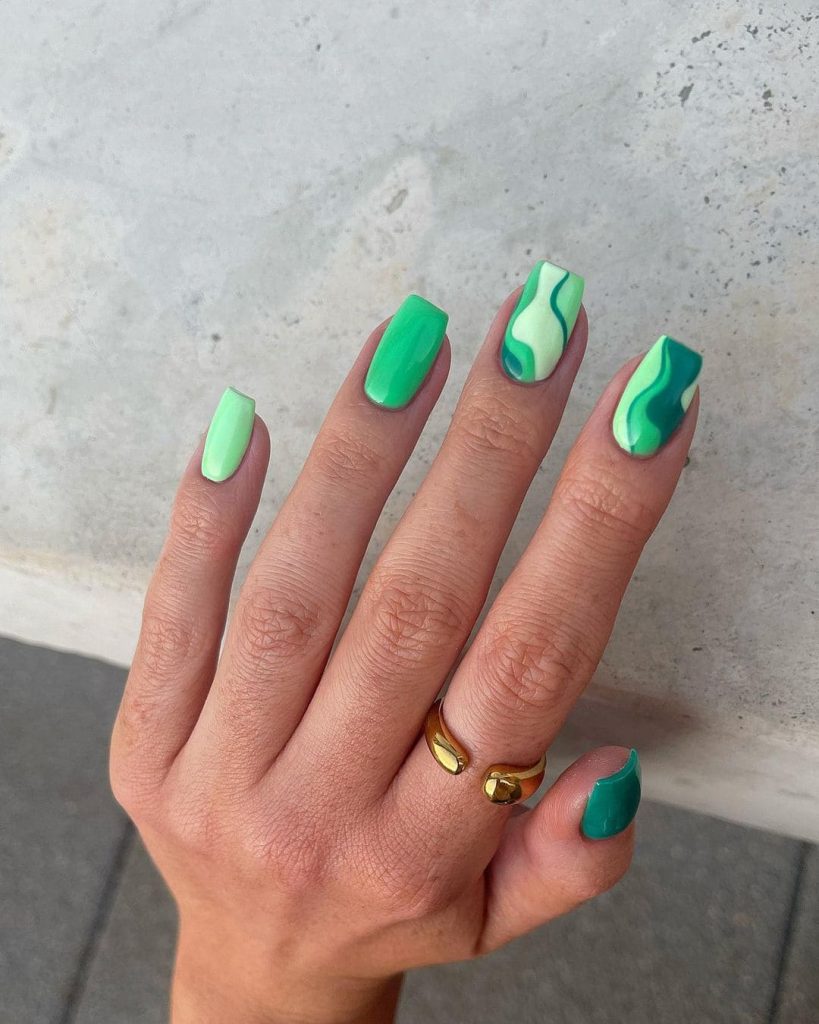 Recreate with : Green Forest Collection
---
45. Orange and Blue Mix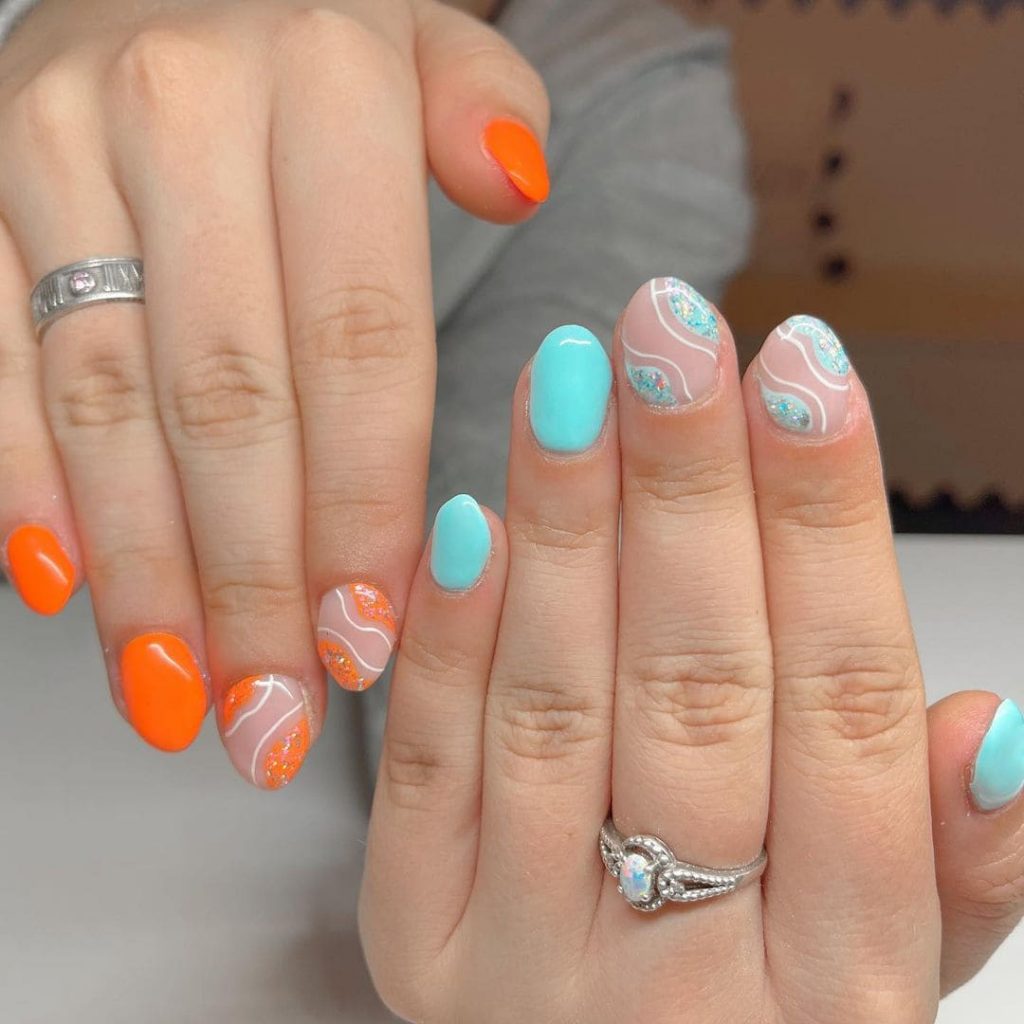 Recreate with : Tammy Tangerine Color, Beetles Gel Nail Polish
---
46. Turquois Swirls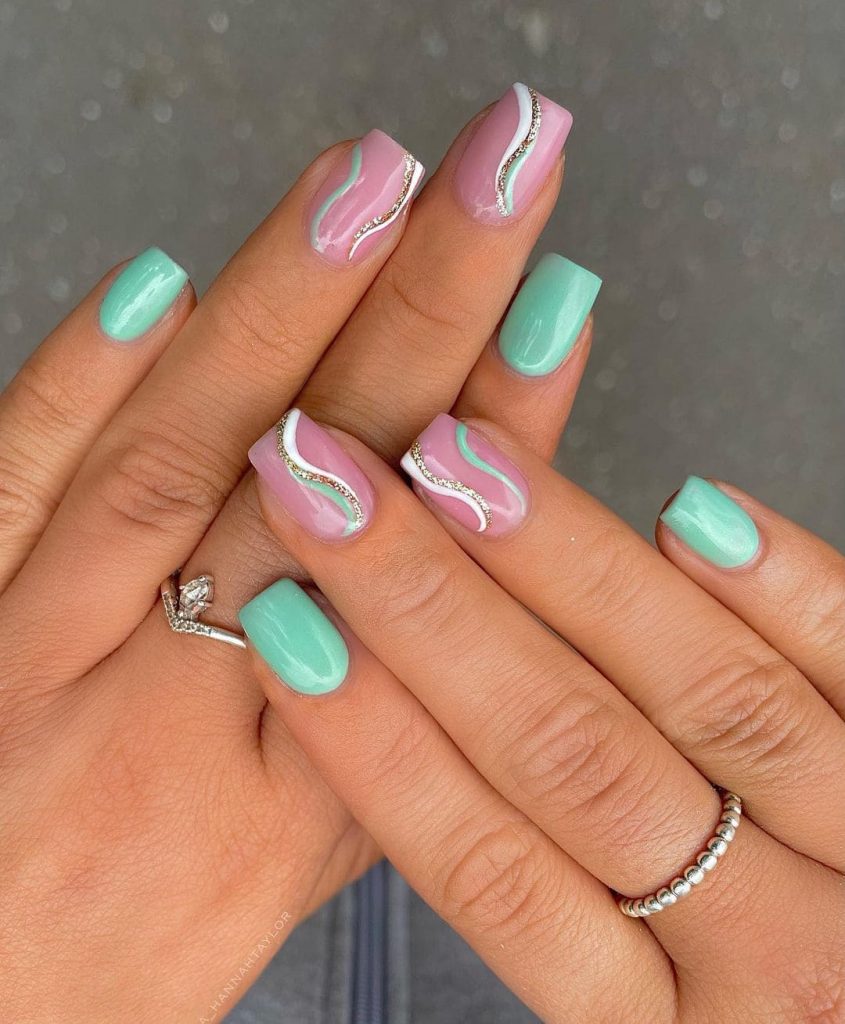 Recreate with : Essie Glossy Shine Finish, Nails Glitter Flakes
---
47. Green Tip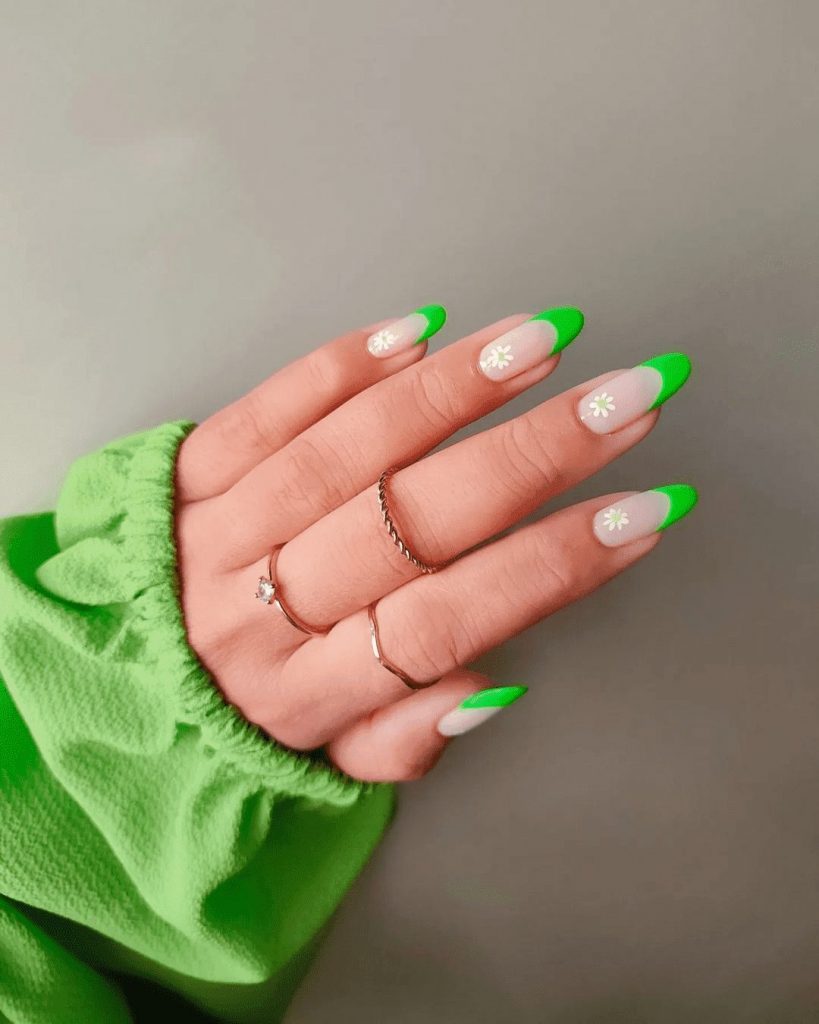 Recreate with : Lilly Lime Color
---
48. Pumpkin Vibe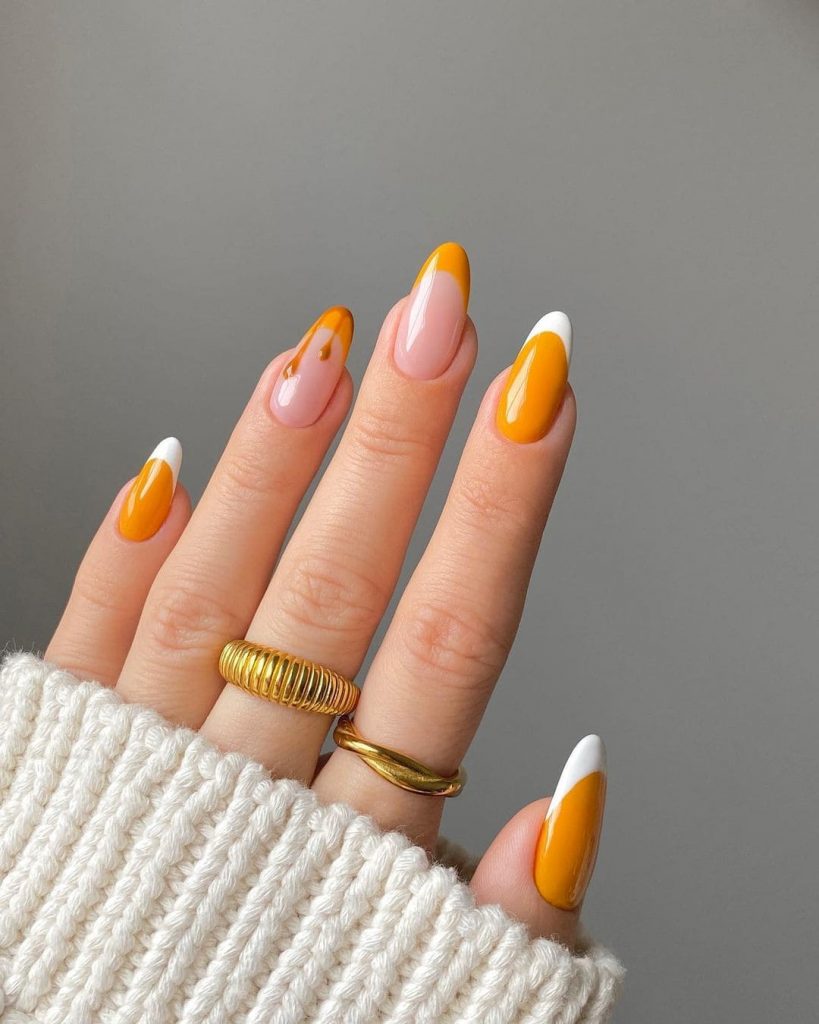 Recreate with : Essie Vegan Nail Polish, Beetles White Color
---
49. Metallic Nail Color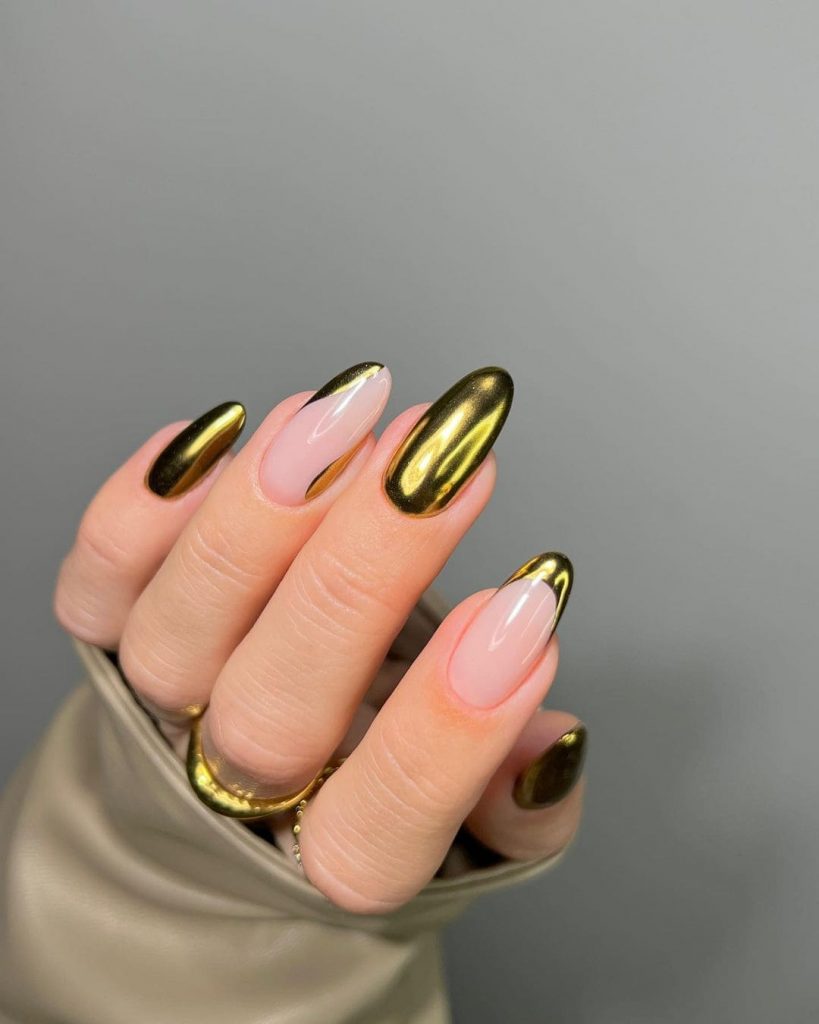 Recreate with : Metallic Full Size Lacquer
---
50. Blues Vibe
Recreate with : Elegant Blue Color