Are you looking to spruce up your style this season?
Look no further than your fingernails! Brown nails are ultra-chic and can easily inject a new sense of glamour into any look. From classic chocolate browns to deep, dark mahogany shades; these nail colors will have you feeling like the best version of yourself in no time!
Not sure what color is right for you?
Don't worry – we've rounded up 50+ beautiful brown nails that are perfect for the modern woman. Whether it's a subtle nude shade or an eye-catching sparkly glitter, there's something here for everyone.
So put on your most fabulous outfit and get ready to be inspired by our stunning selection of nails – it's time to treat yourself!
1. Cappuccino Daisy Nails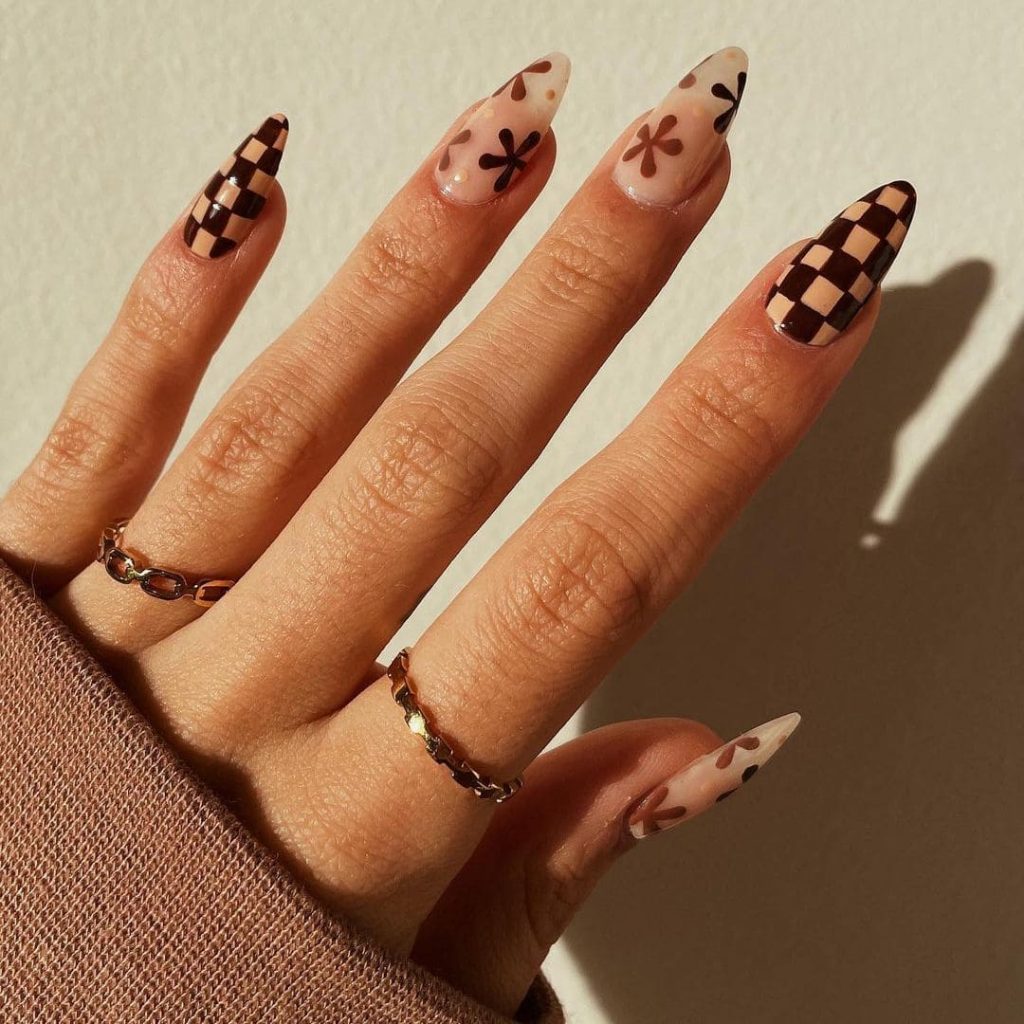 ---
2. Chocolate French Nails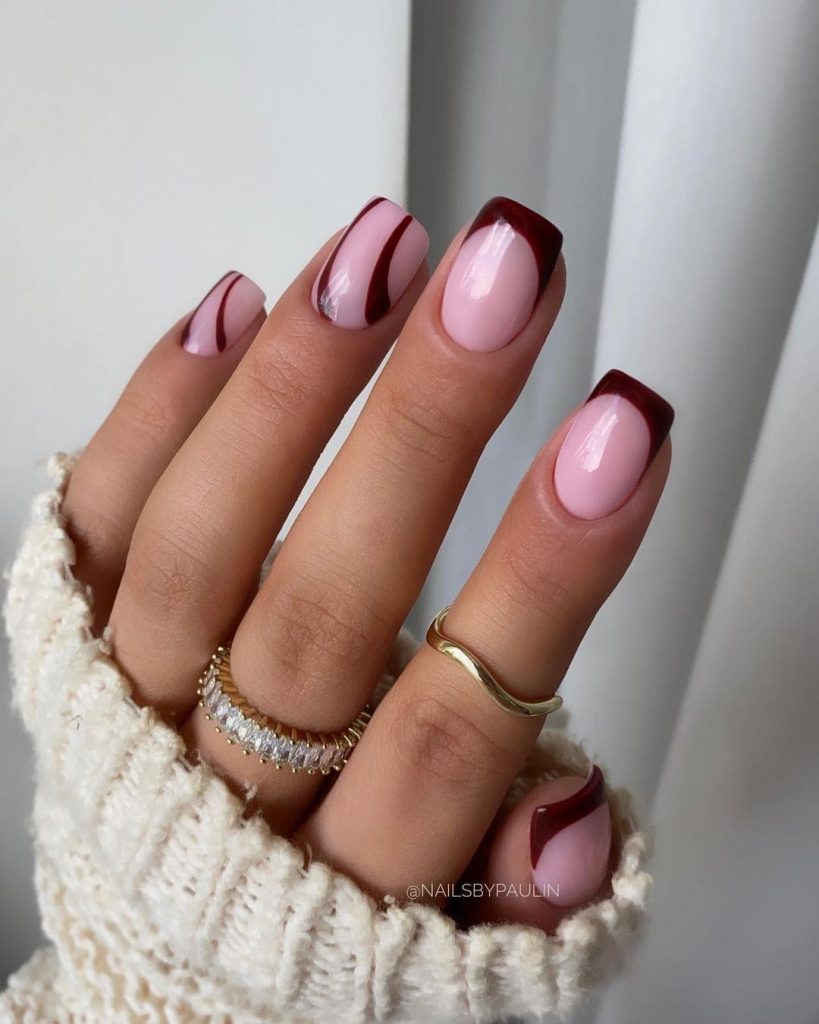 ---
3. Chocolate Dots Nails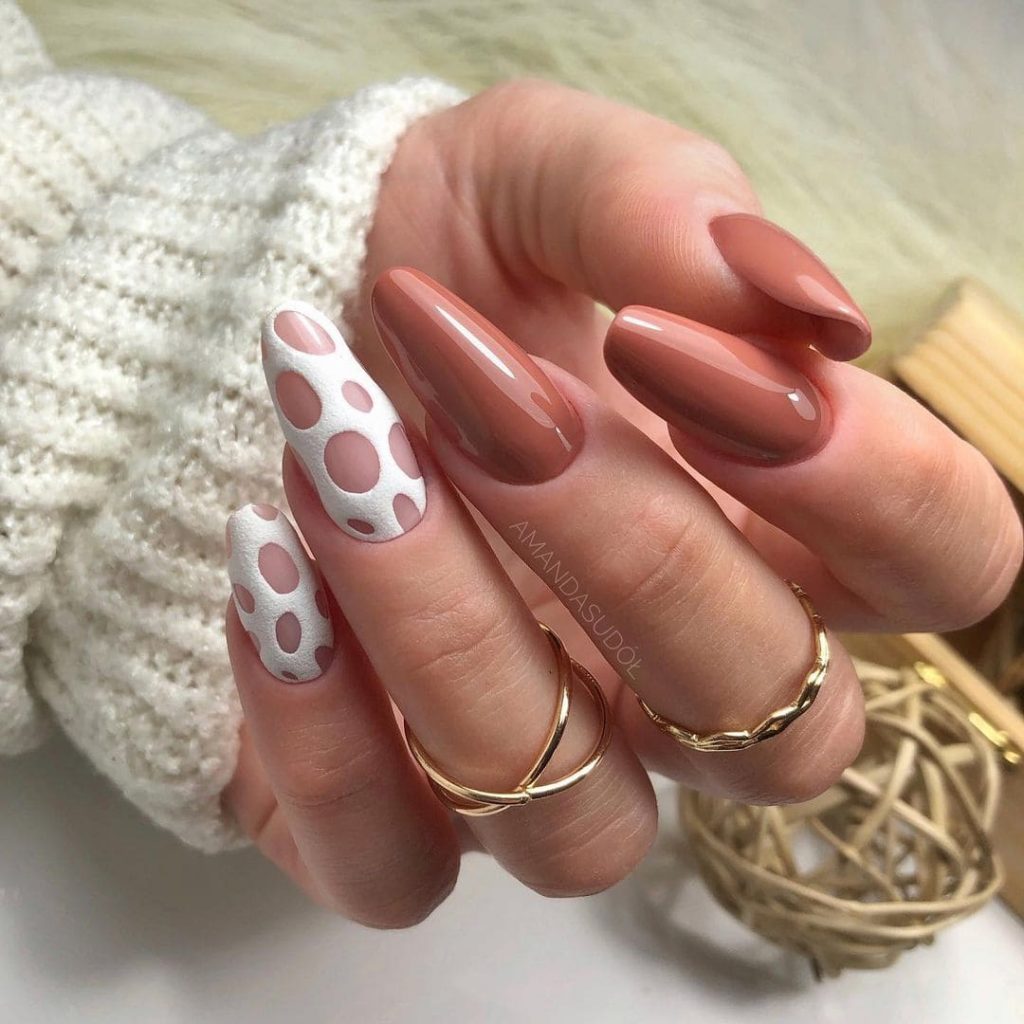 ---
4. Matte Coffee Swirl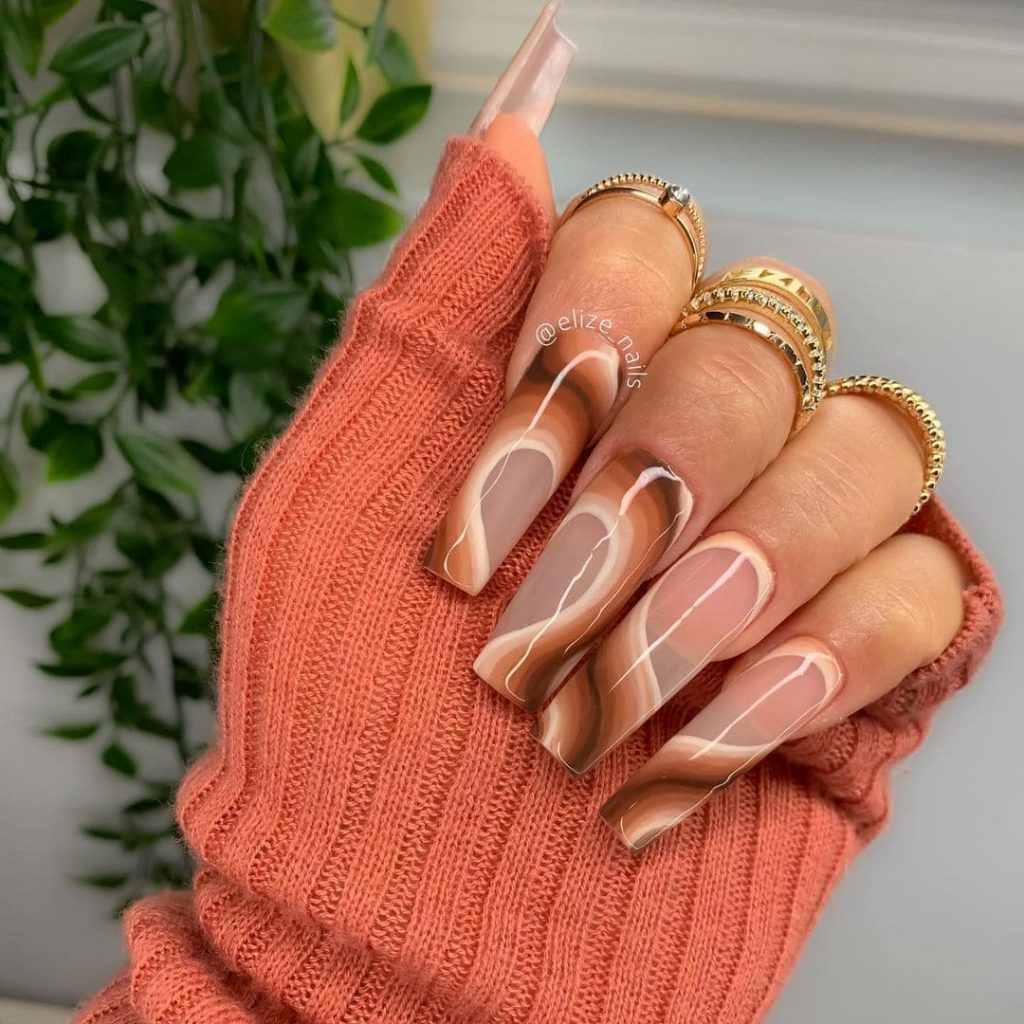 ---
5. Neutral Swirls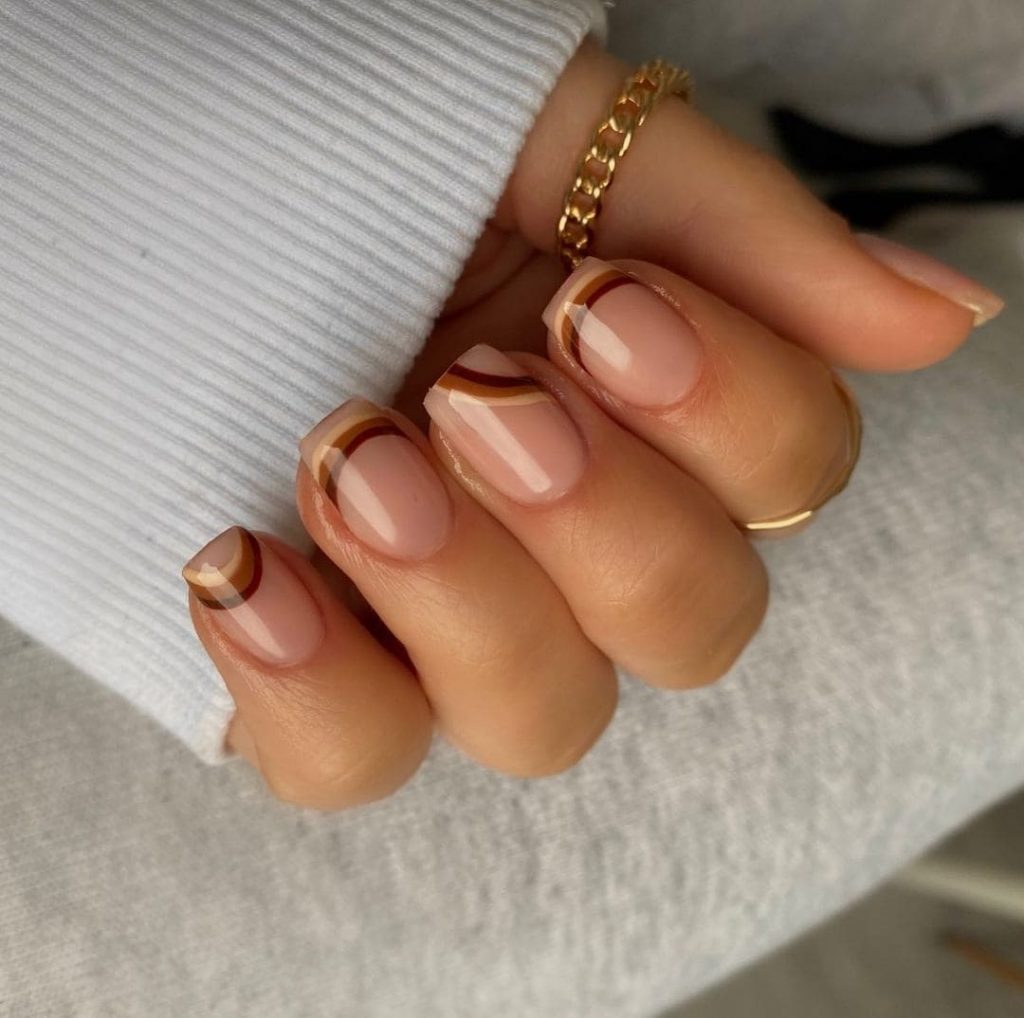 ---
6. Chocolate Brown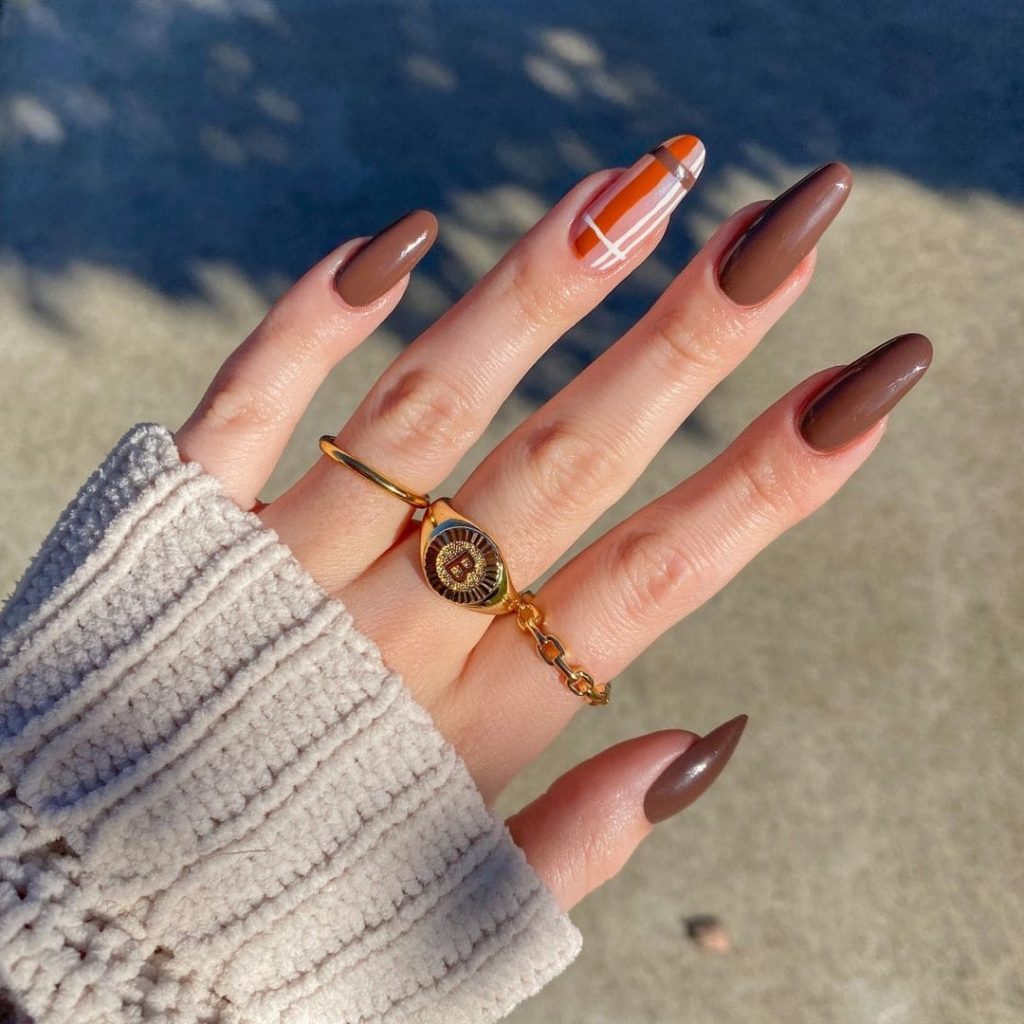 ---
7. Mocha Brown Acrylic Nails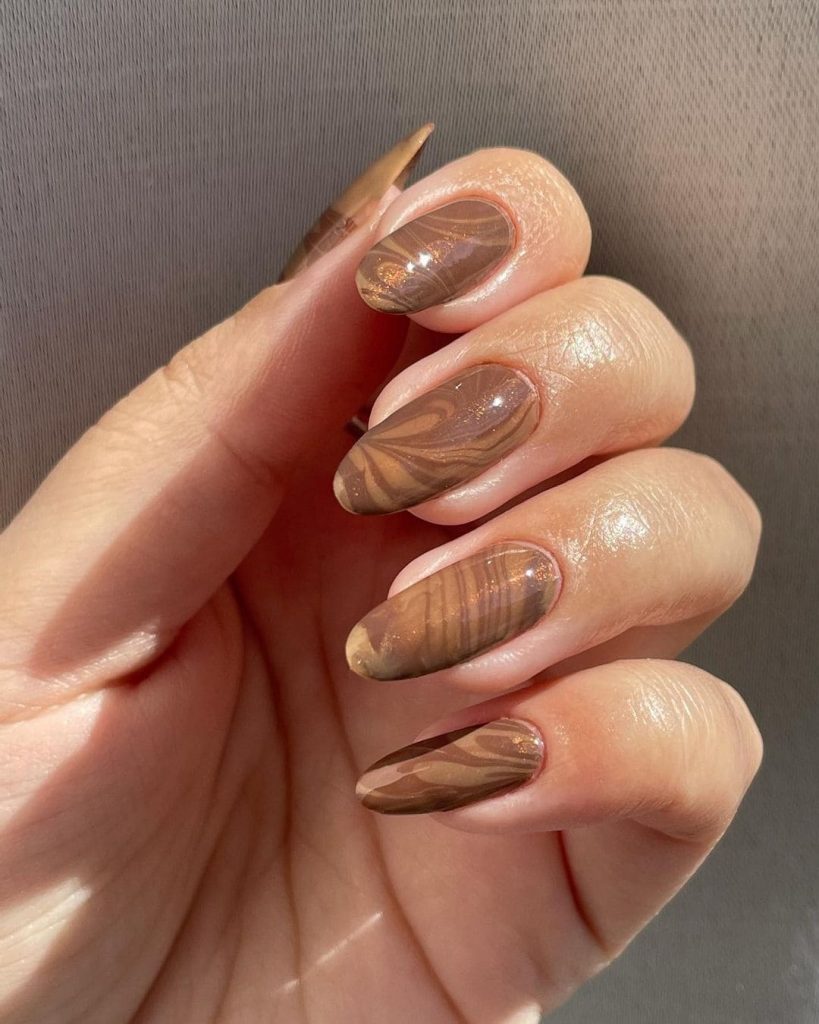 ---
8. Brown Marble Nails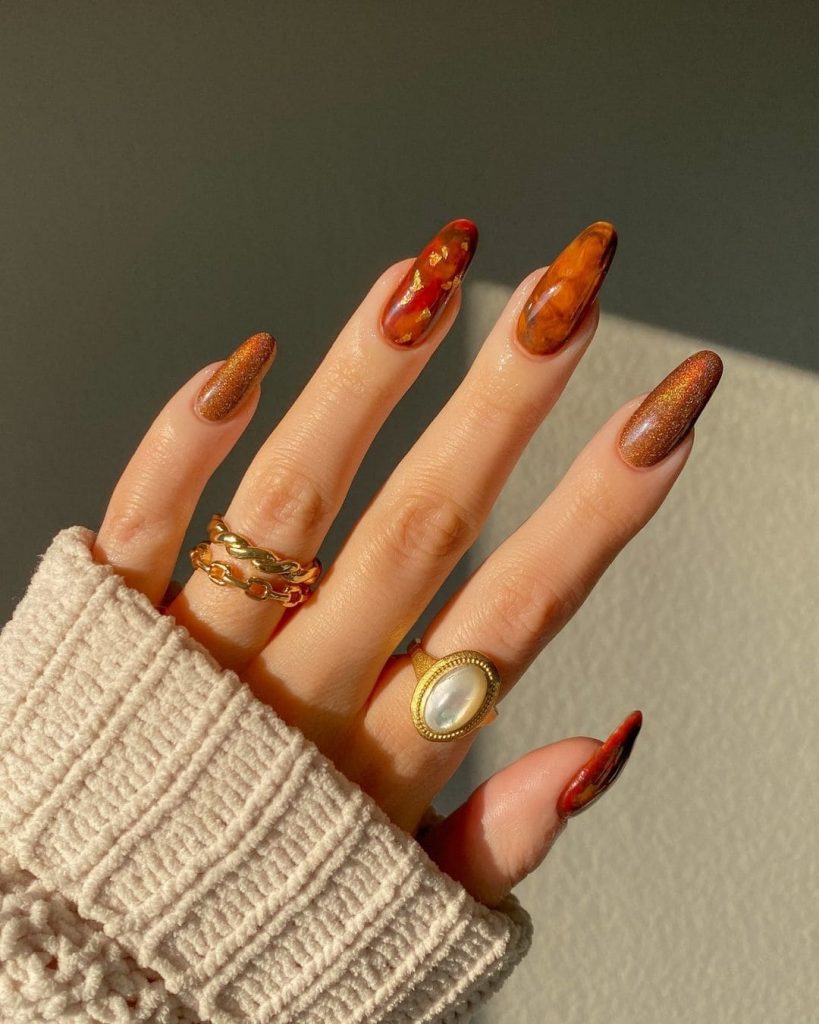 ---
9. Trendy Brown Tortoise Nails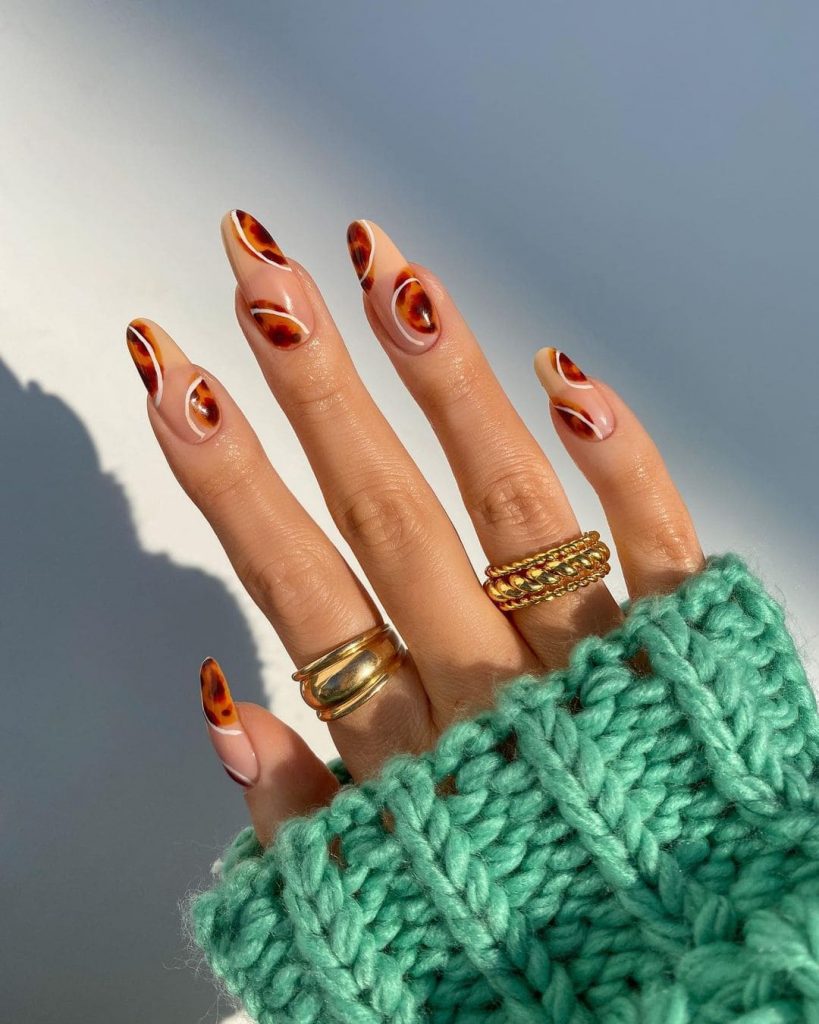 ---
10. Cow Nails Design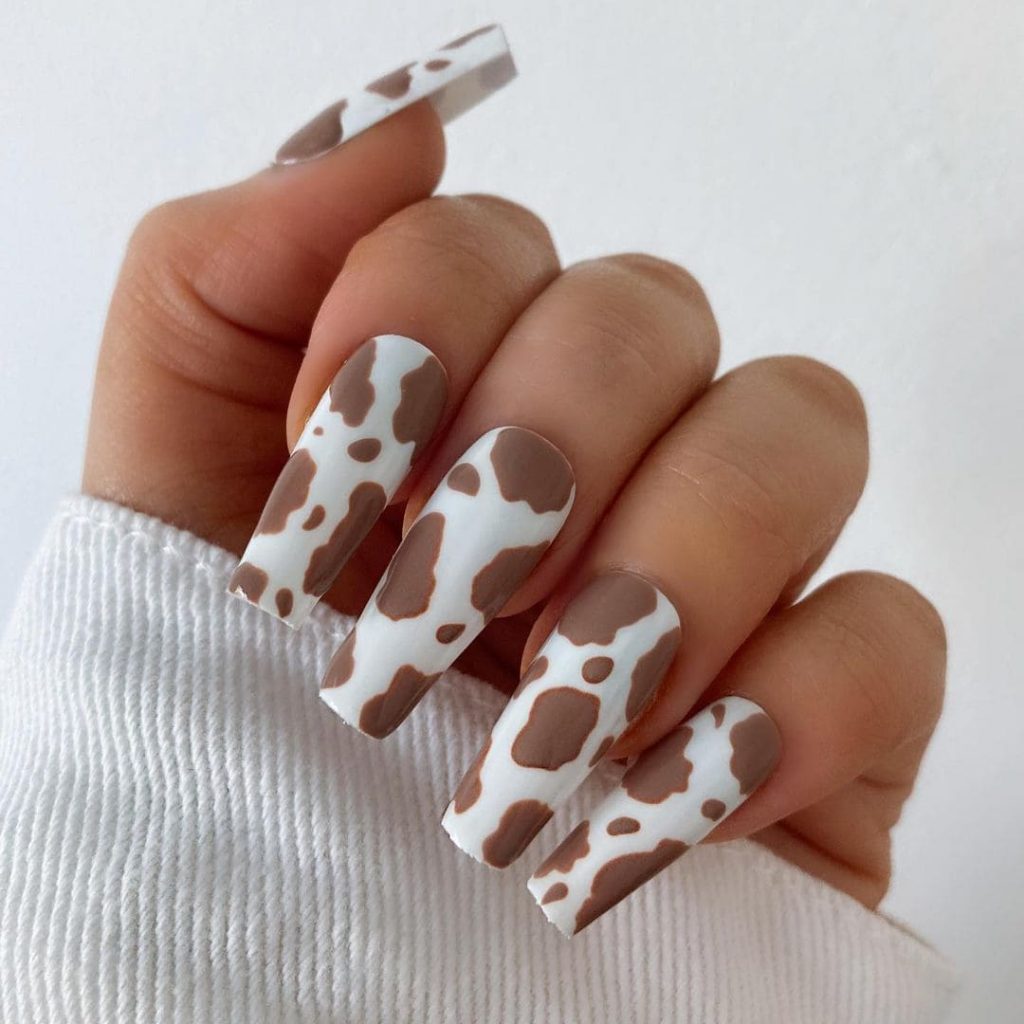 ---
11. Brown Fall Nails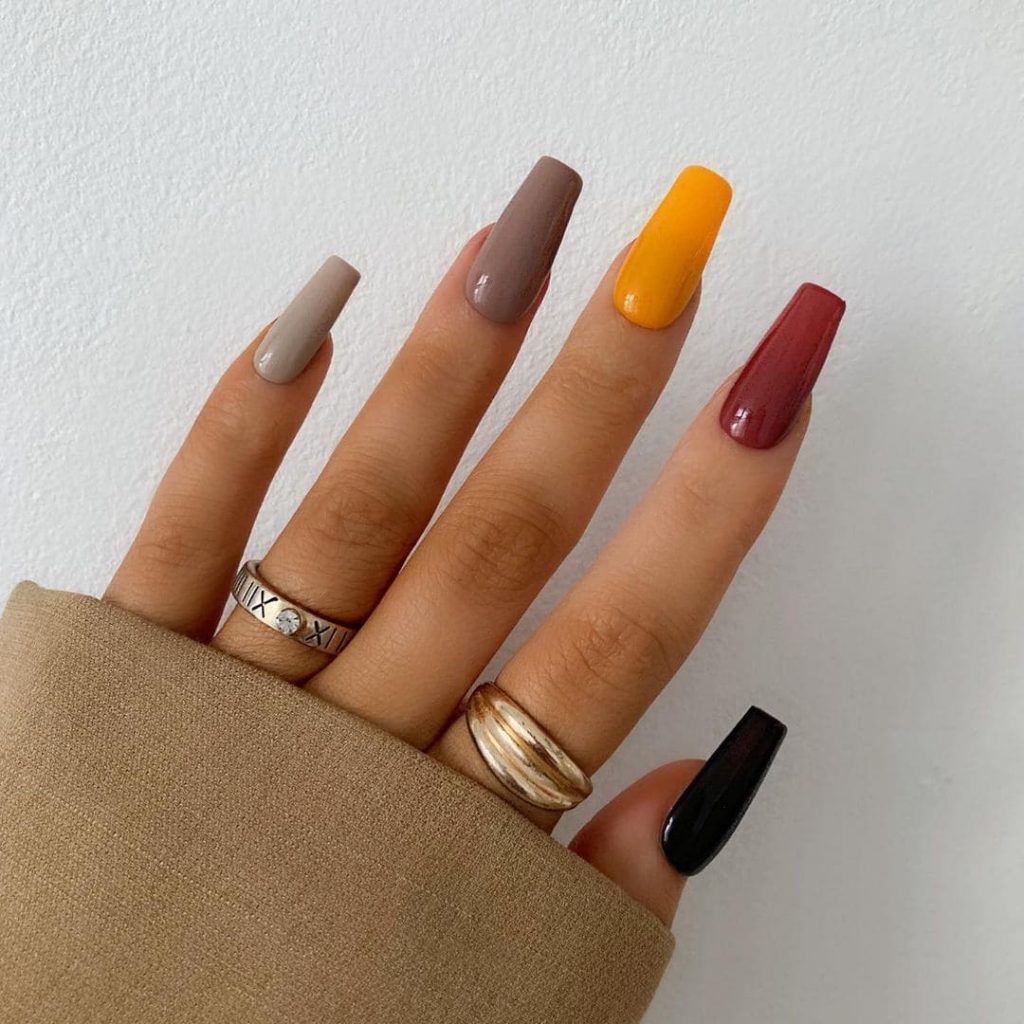 ---
12. Brown Cow Print Nails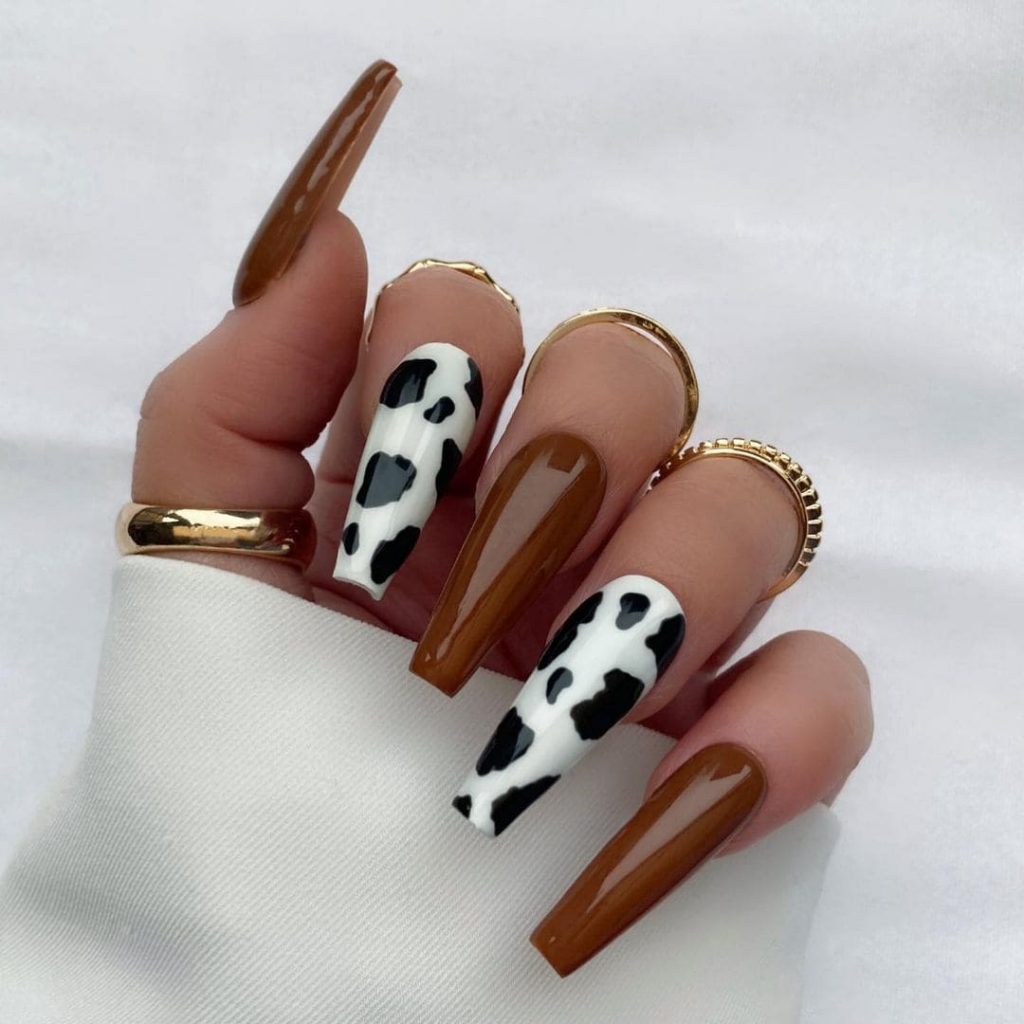 ---
13. Zebra Nail Art Design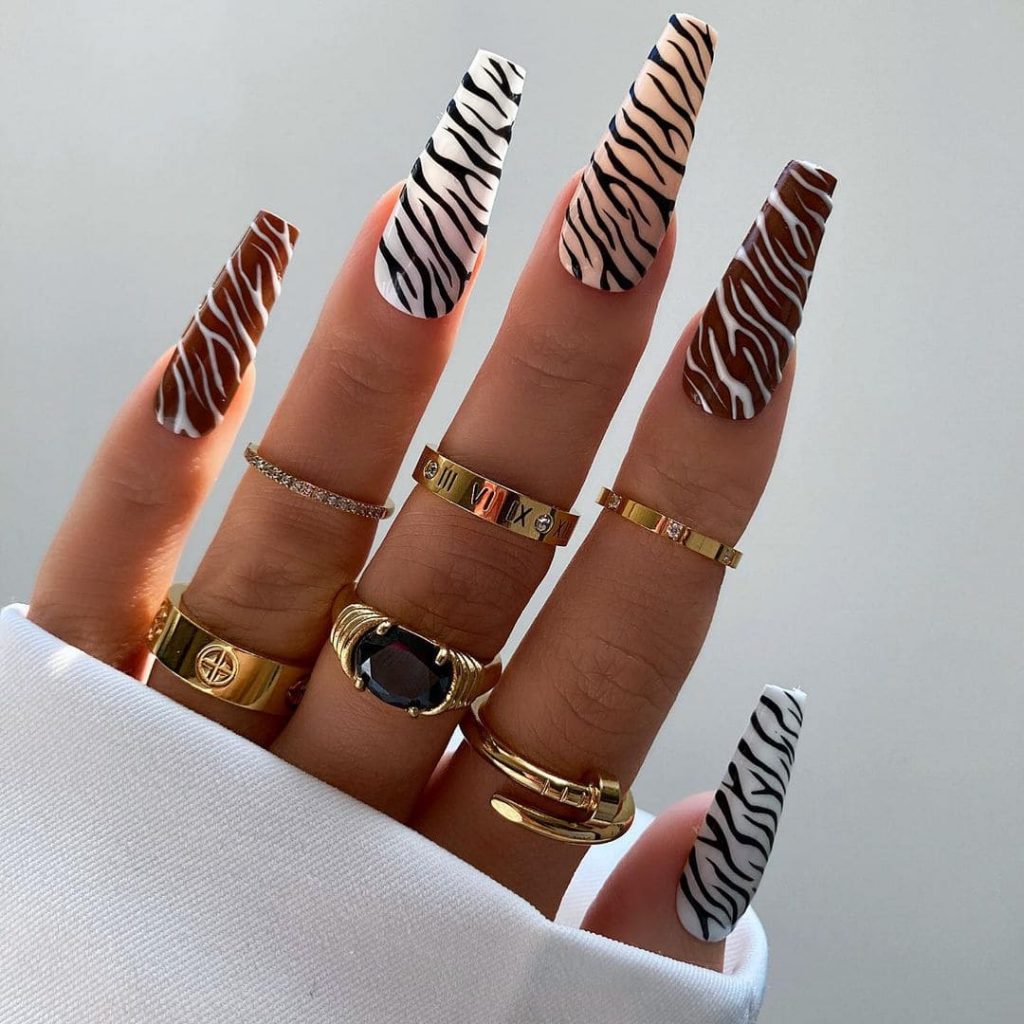 ---
14. Brown Gel Swirls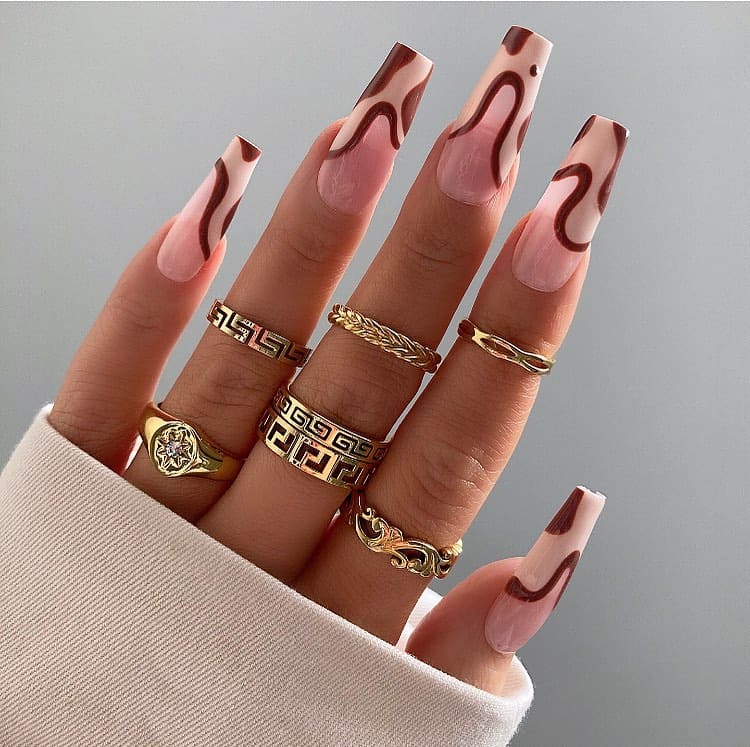 ---
15. Ice Cream Polka Dots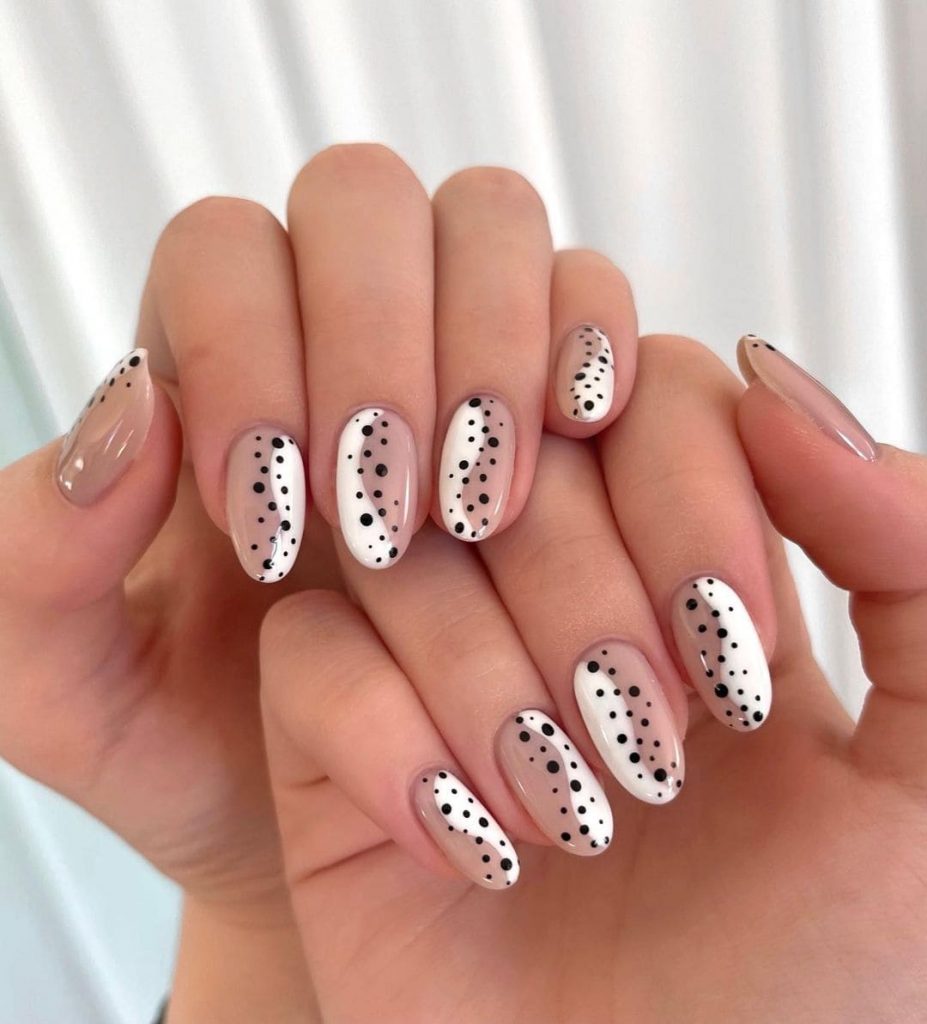 ---
16. Expresso Brown Nail Art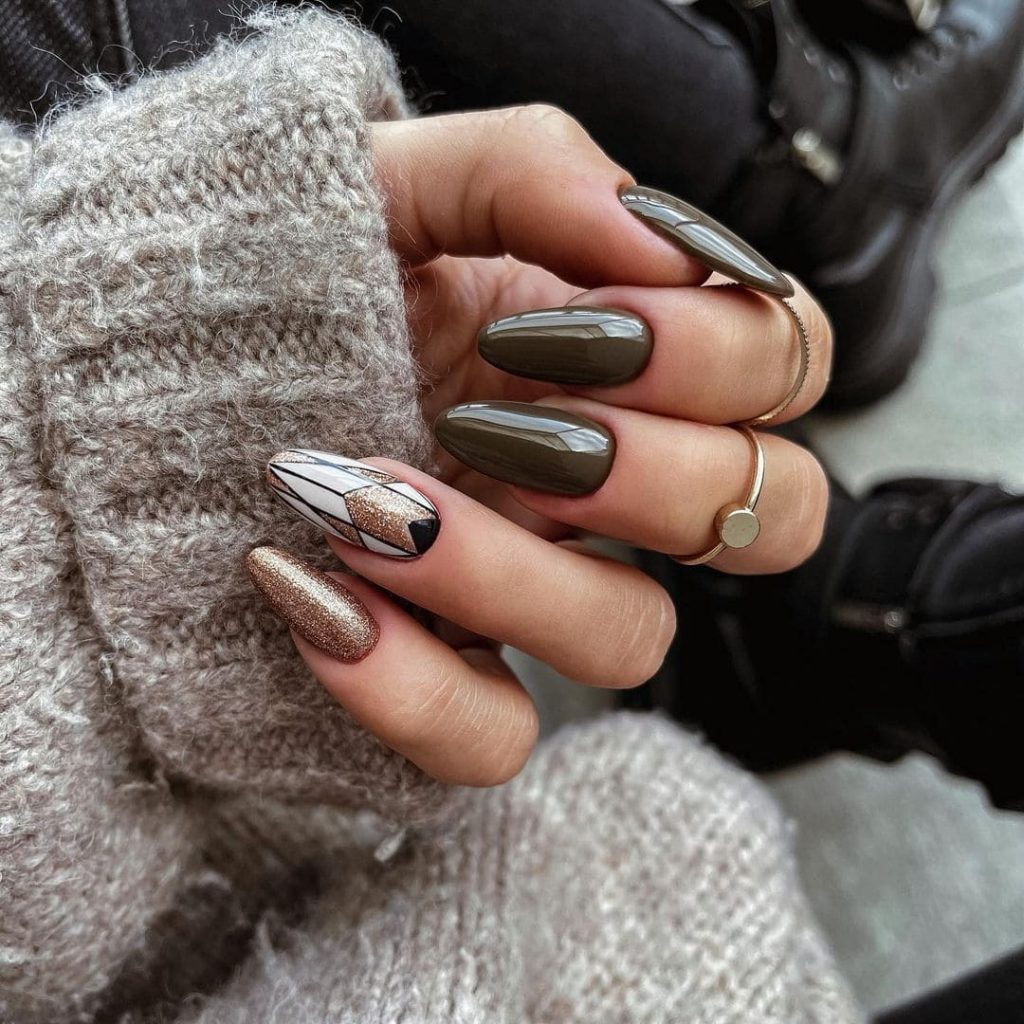 ---
17. Pink Chocolate Nails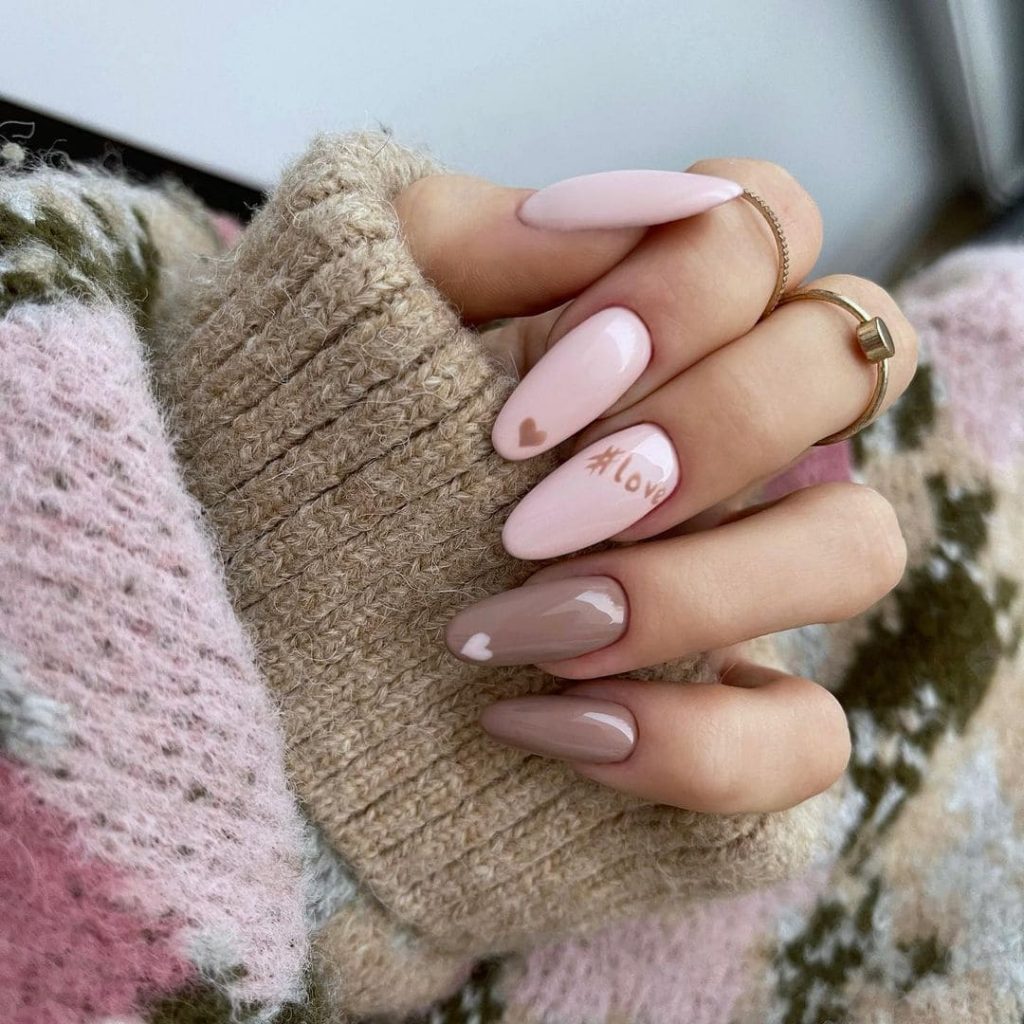 ---
18. Chocolate Milk Nails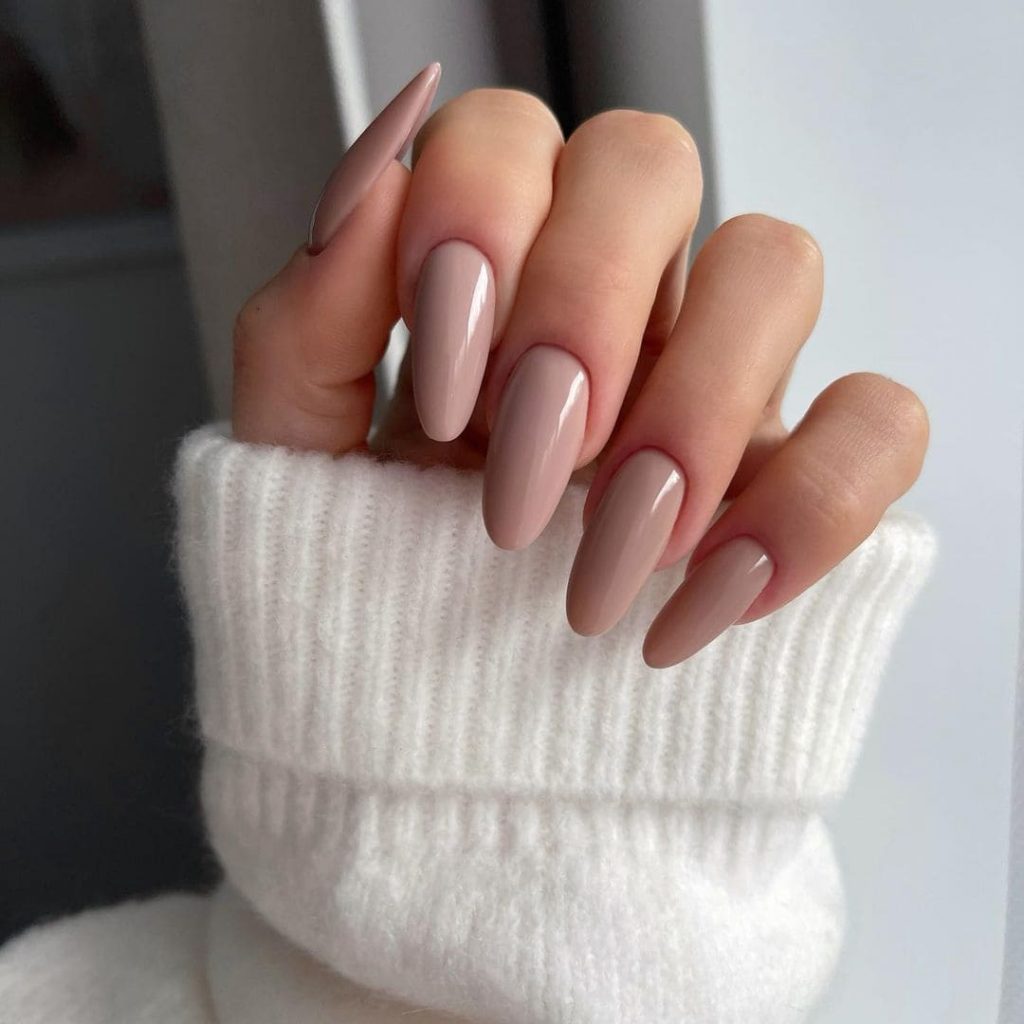 ---
19. Brown Heart Nails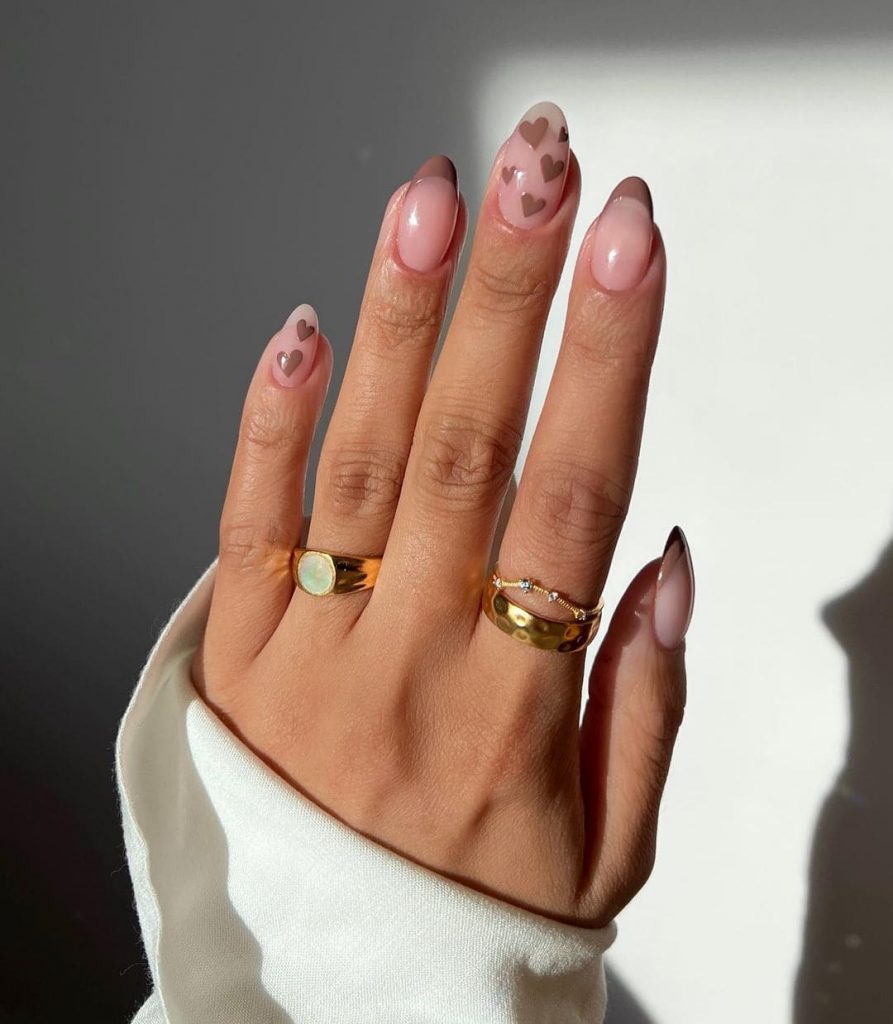 ---
20. Chocolate Nail Eyes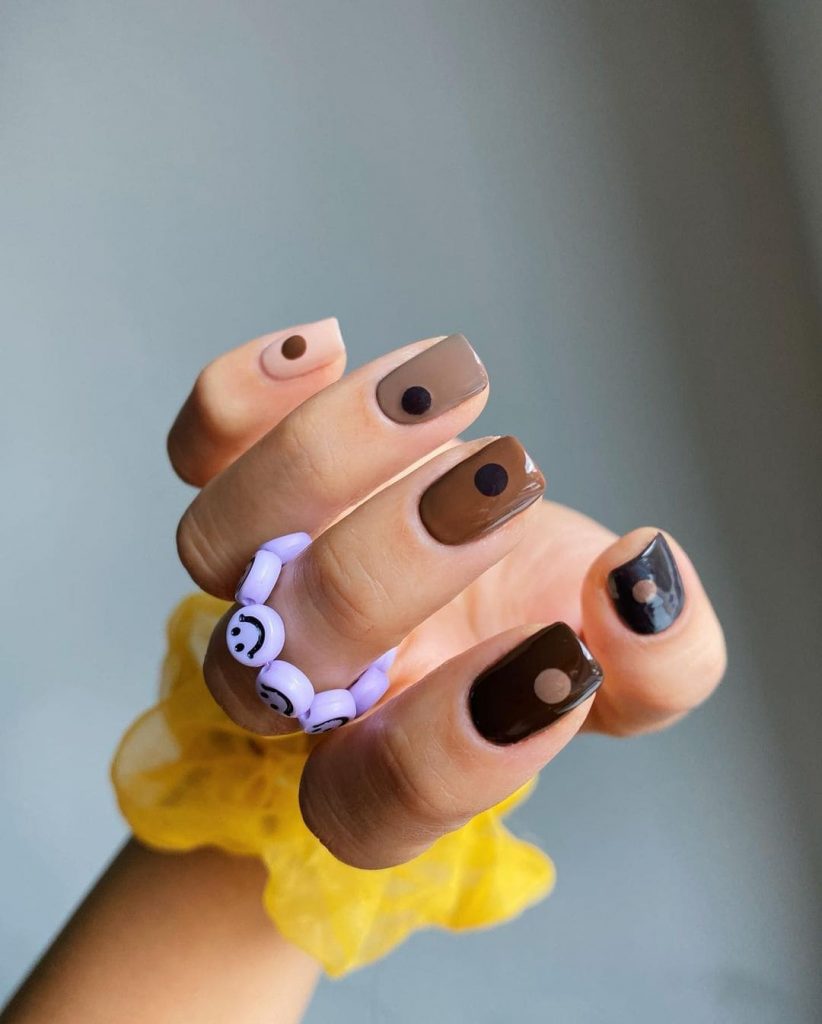 ---
21. Brown Daisy Swirl Nails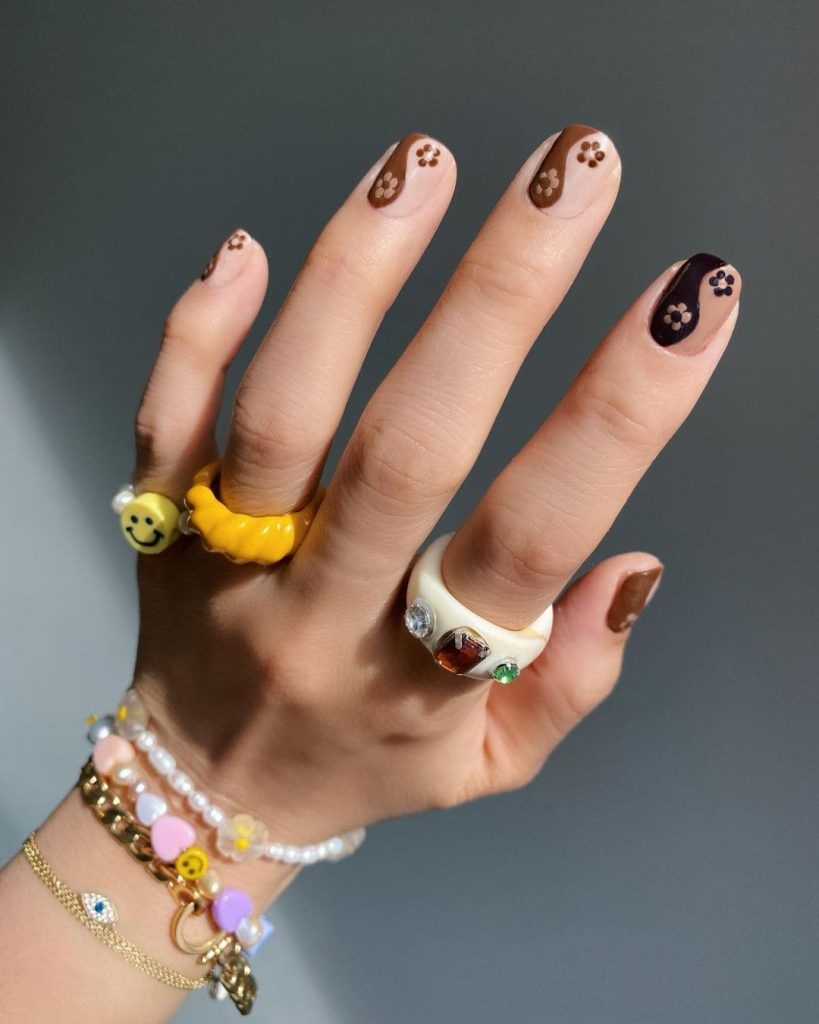 ---
22. Floral Summer Nails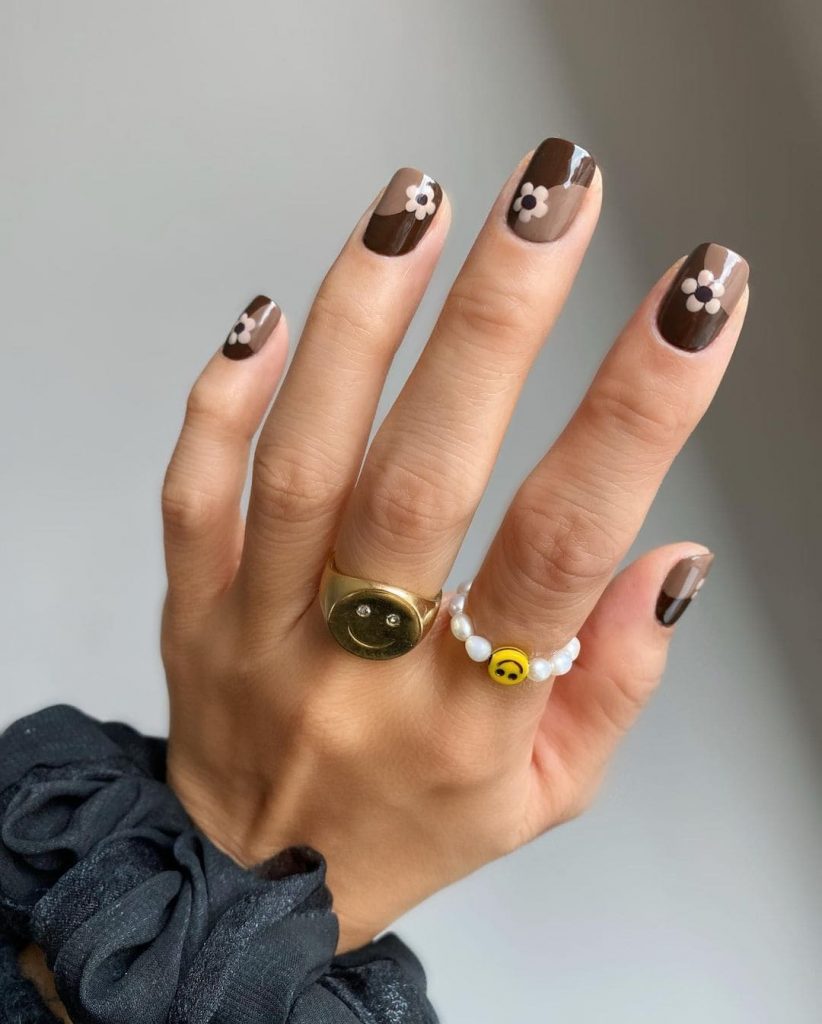 ---
23. Milk Chocolate Nails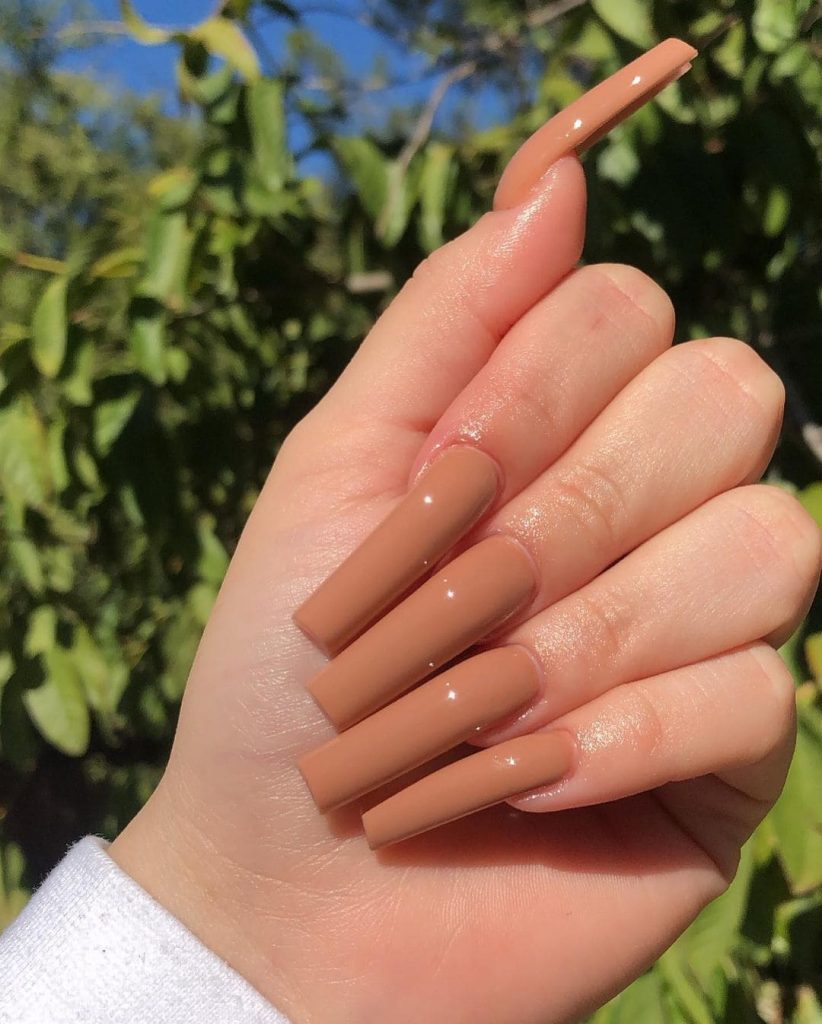 ---
24. Glossy Brown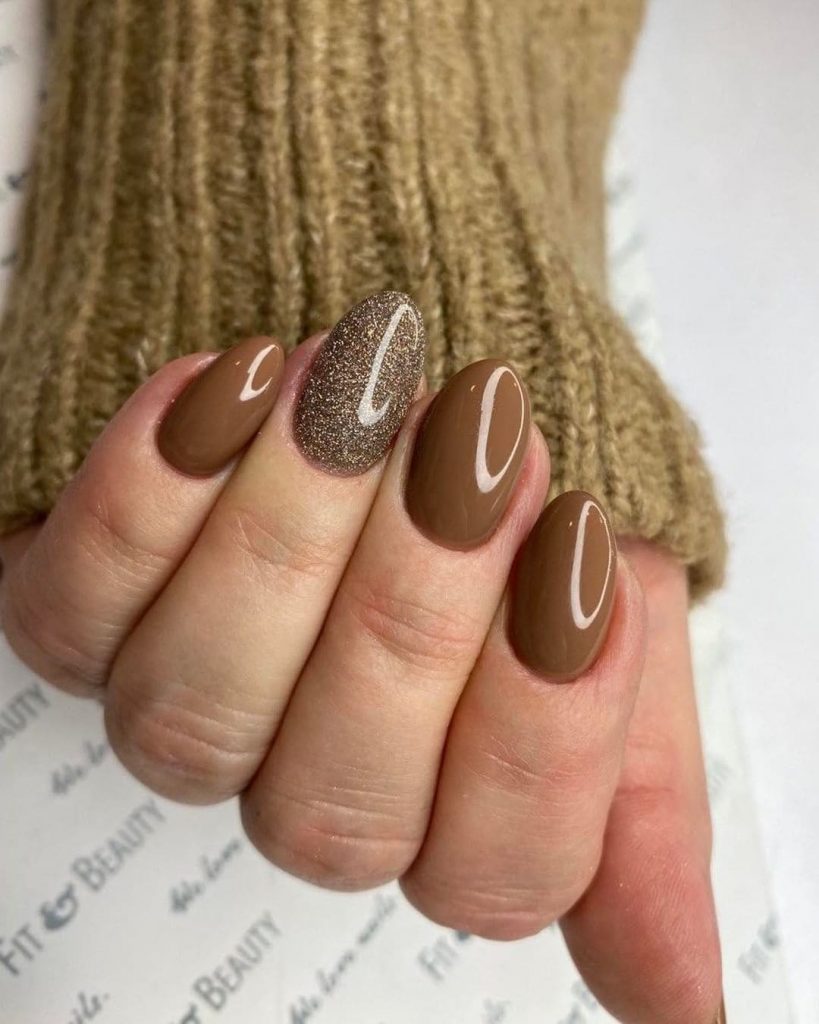 ---
25. Brown Flake Nails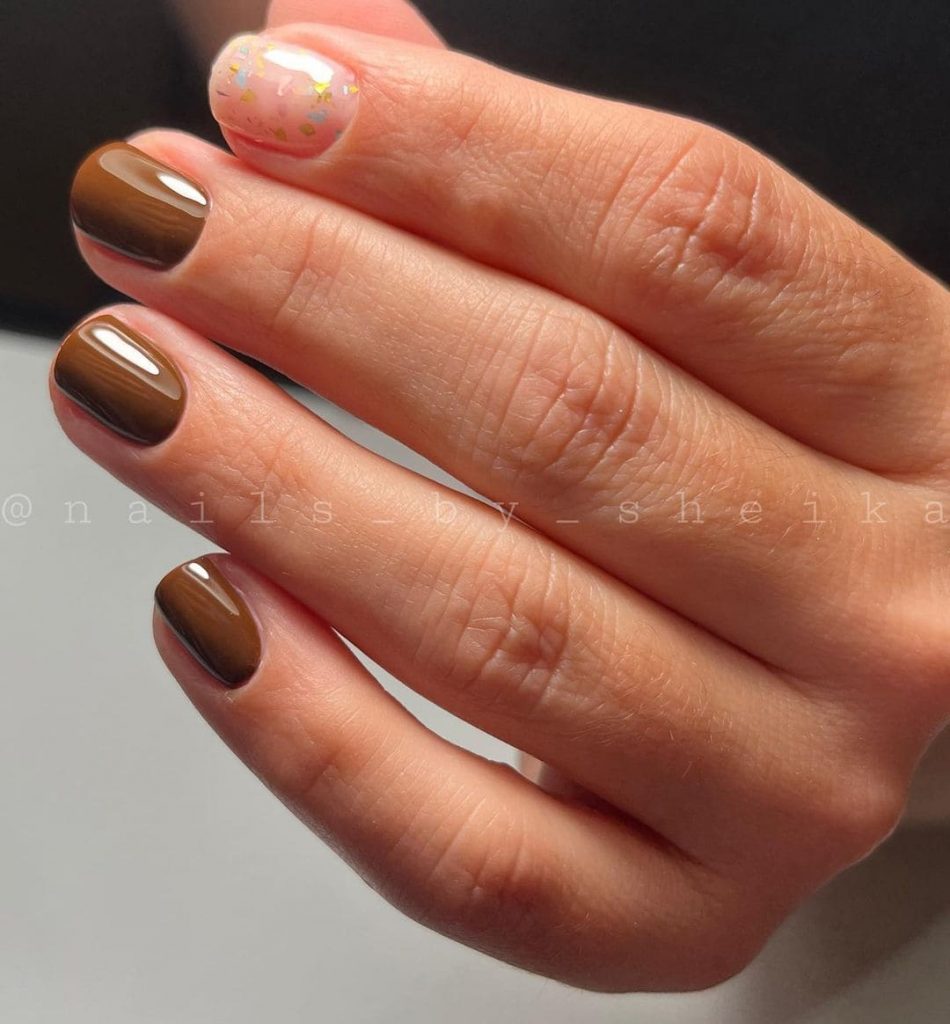 ---
26. Brown Nail Art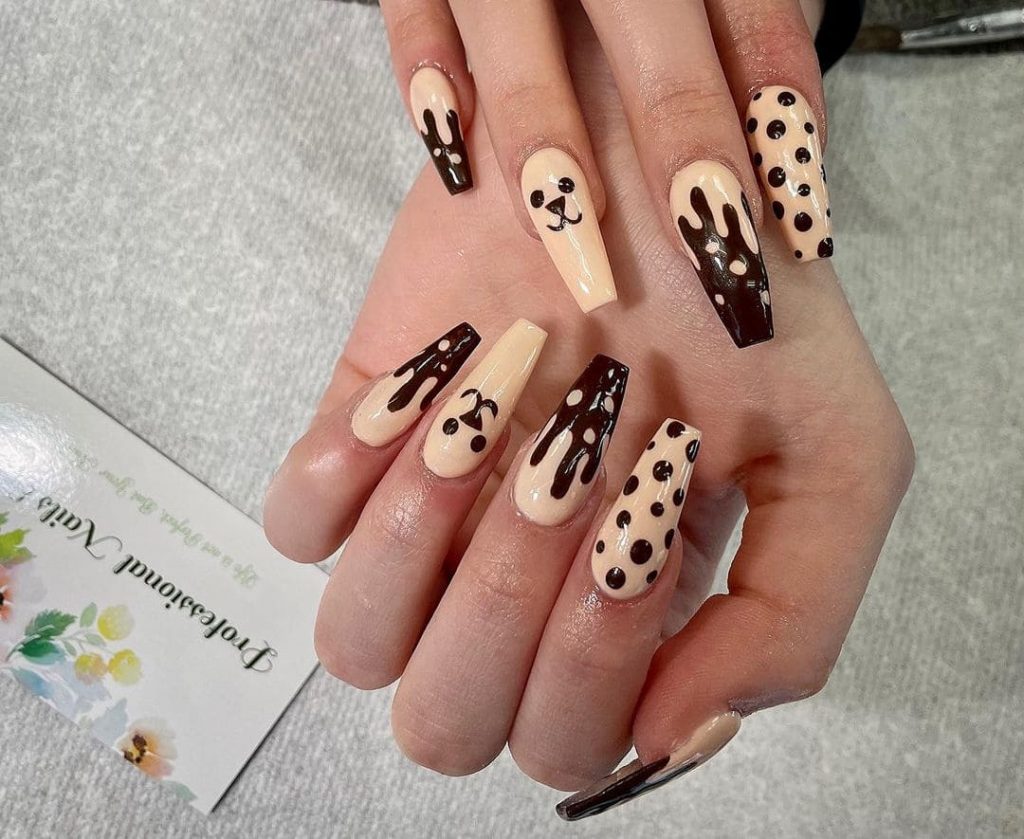 ---
27. Brown Ombre Nails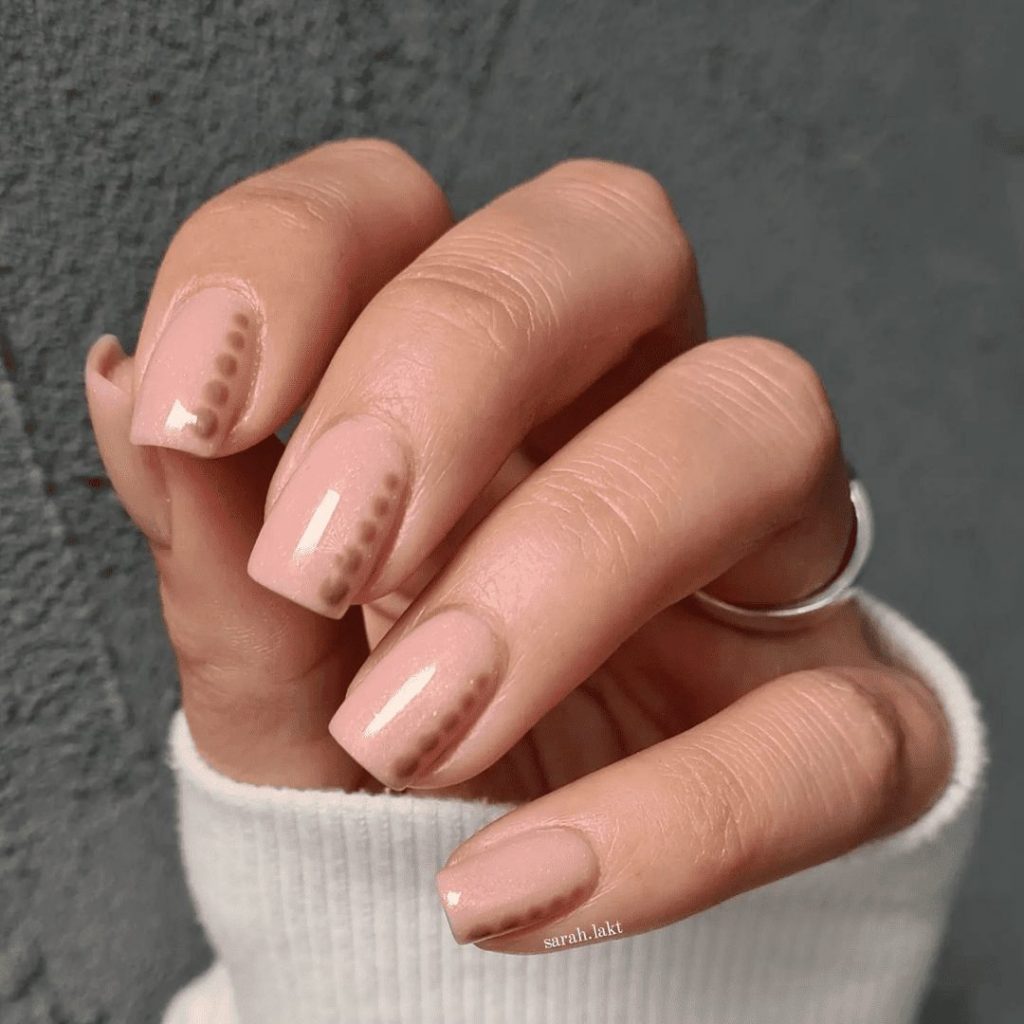 ---
28. Glitter Brown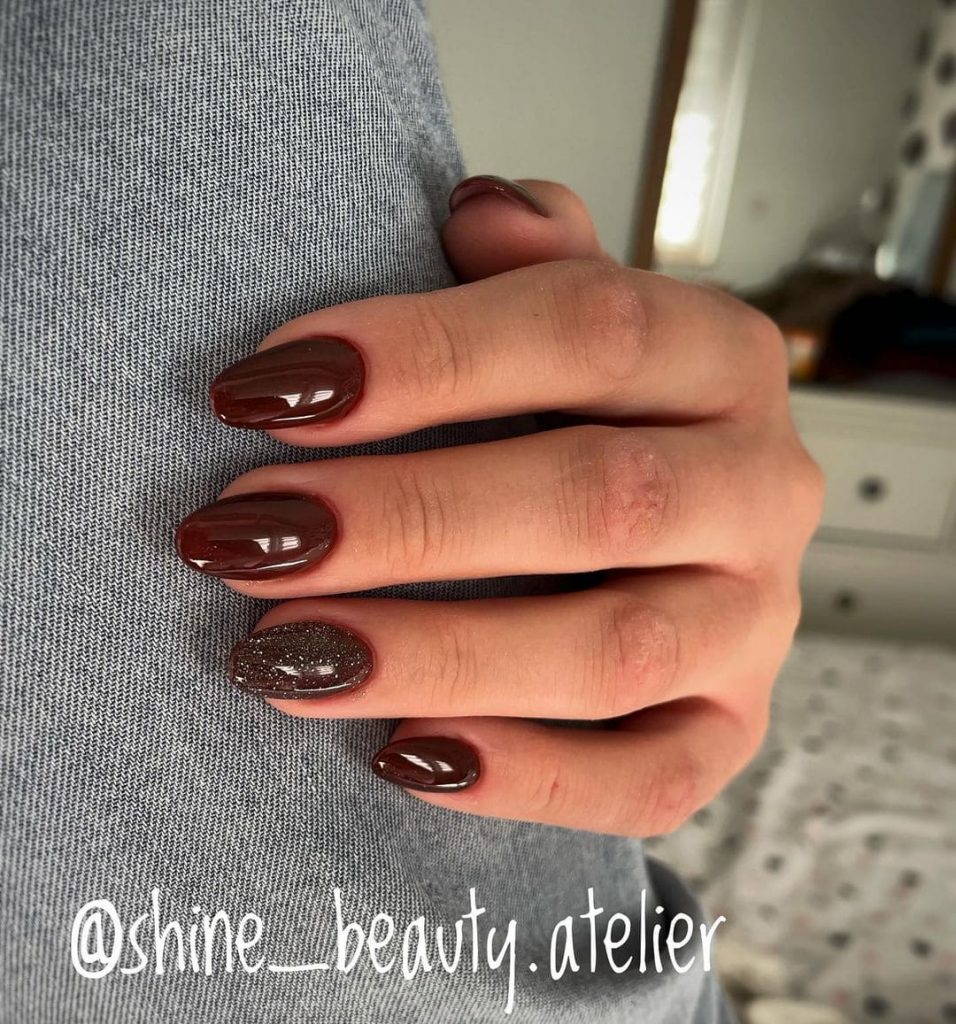 ---
29. Palm Tree Nails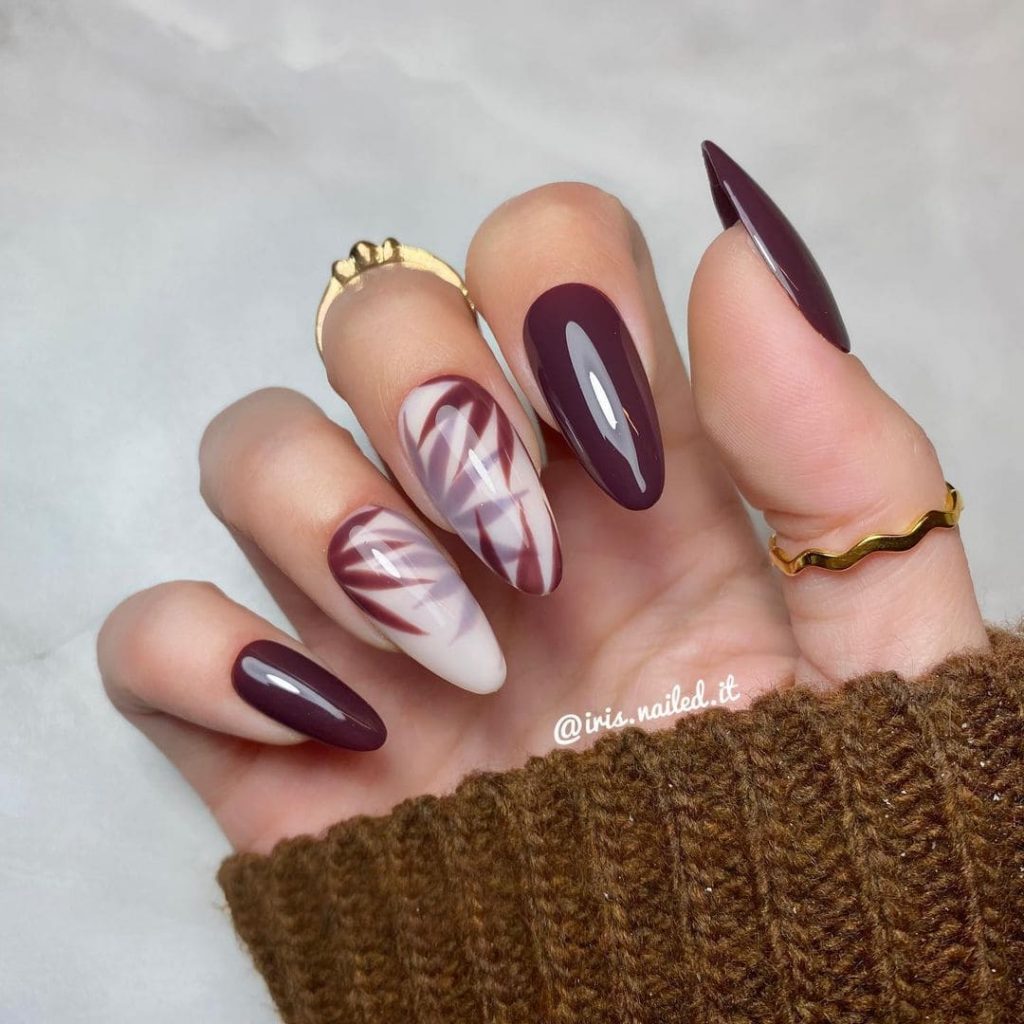 ---
30. Brown Acrylic Nails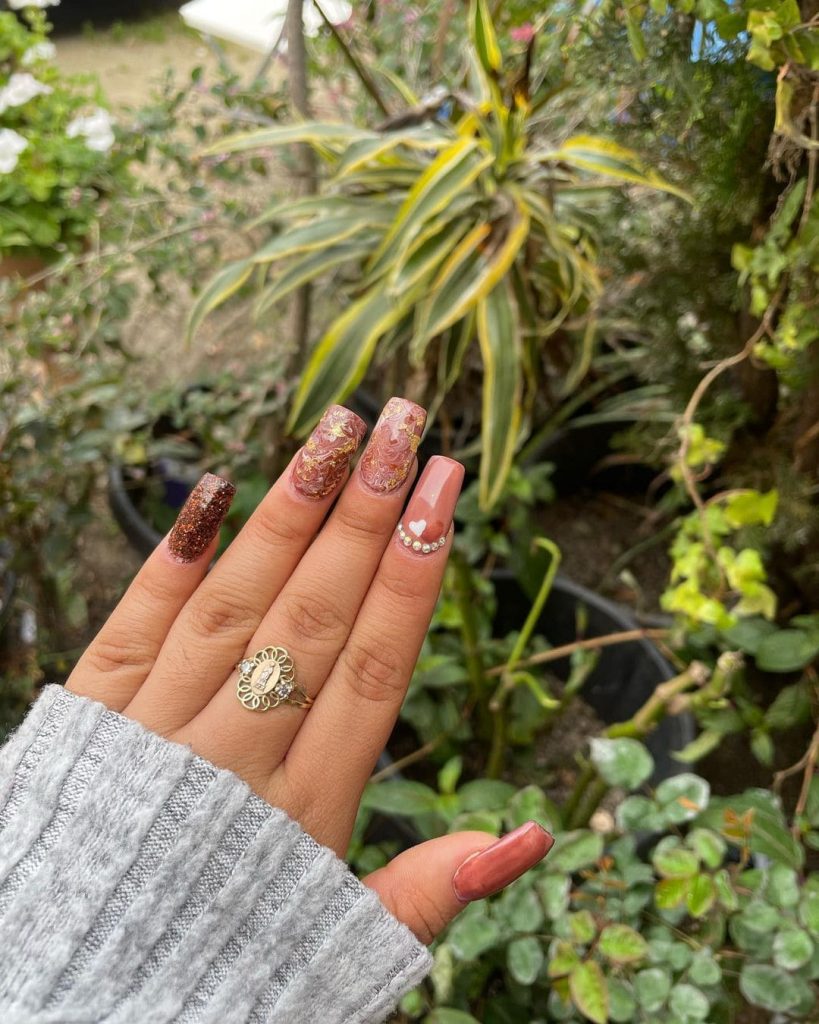 ---
31. Brown Abstract Nails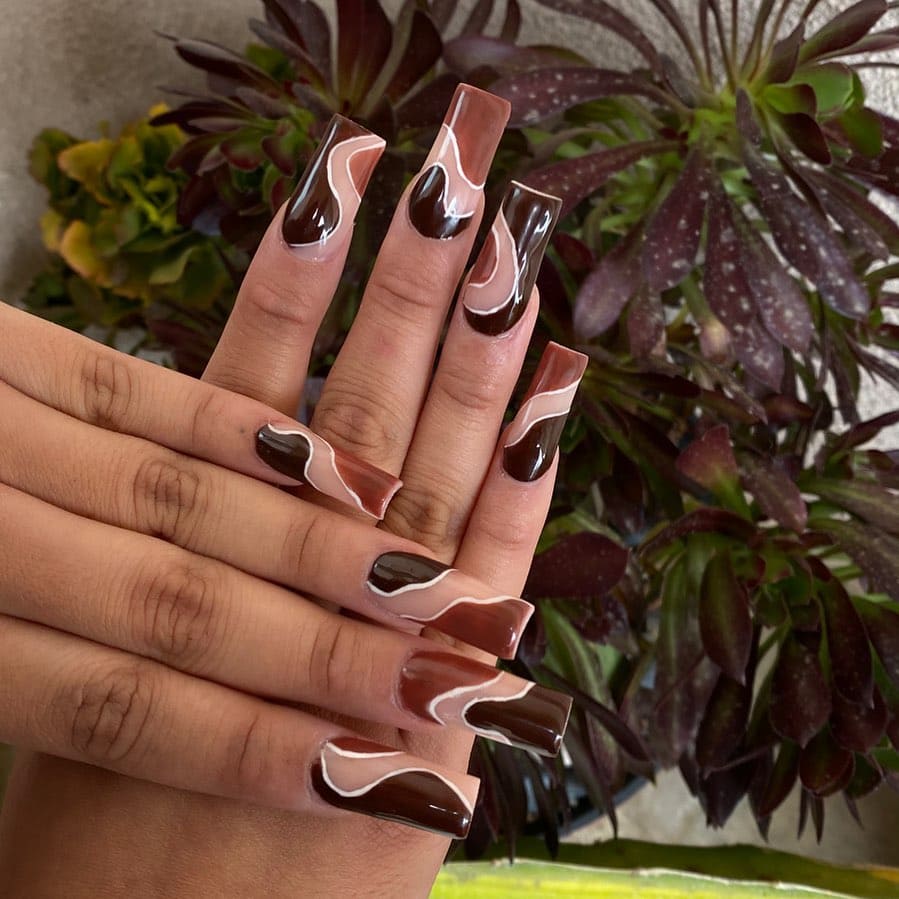 ---
32. Brown Swirl Candy Nails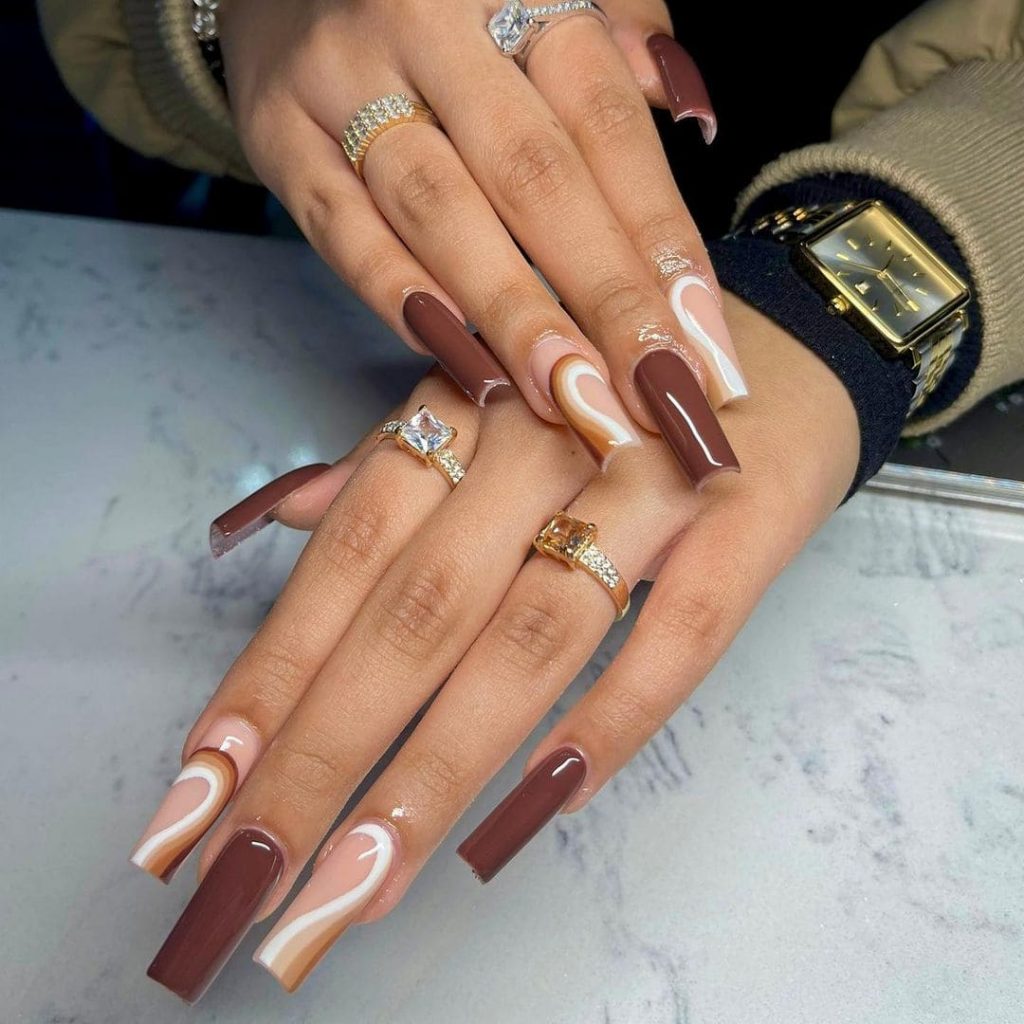 ---
33. Brown French Tip Nails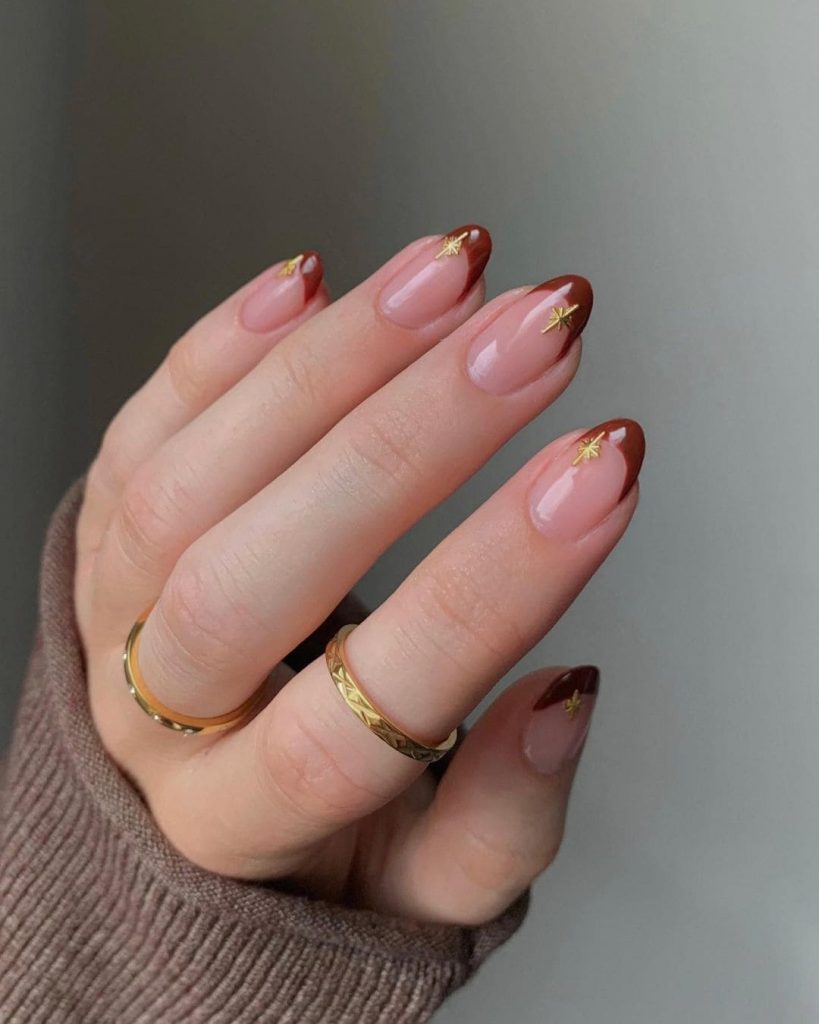 ---
34. Chocolate Shades of Brown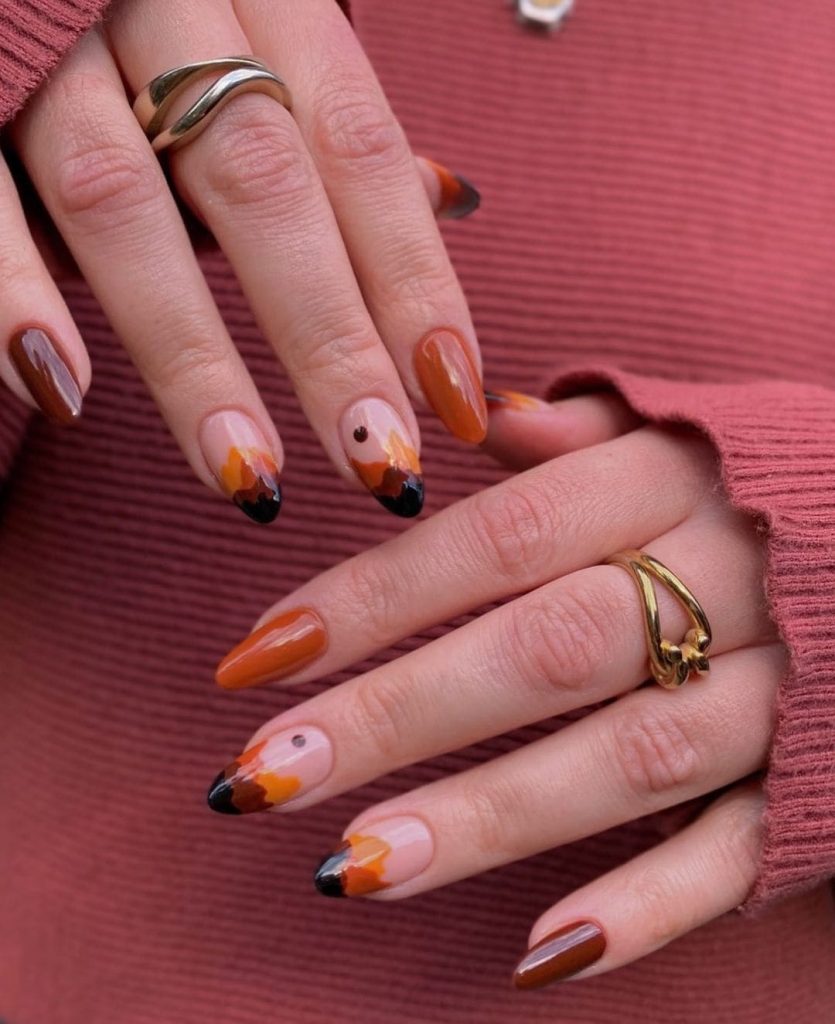 ---
35. Brown Floral Fireworks Nails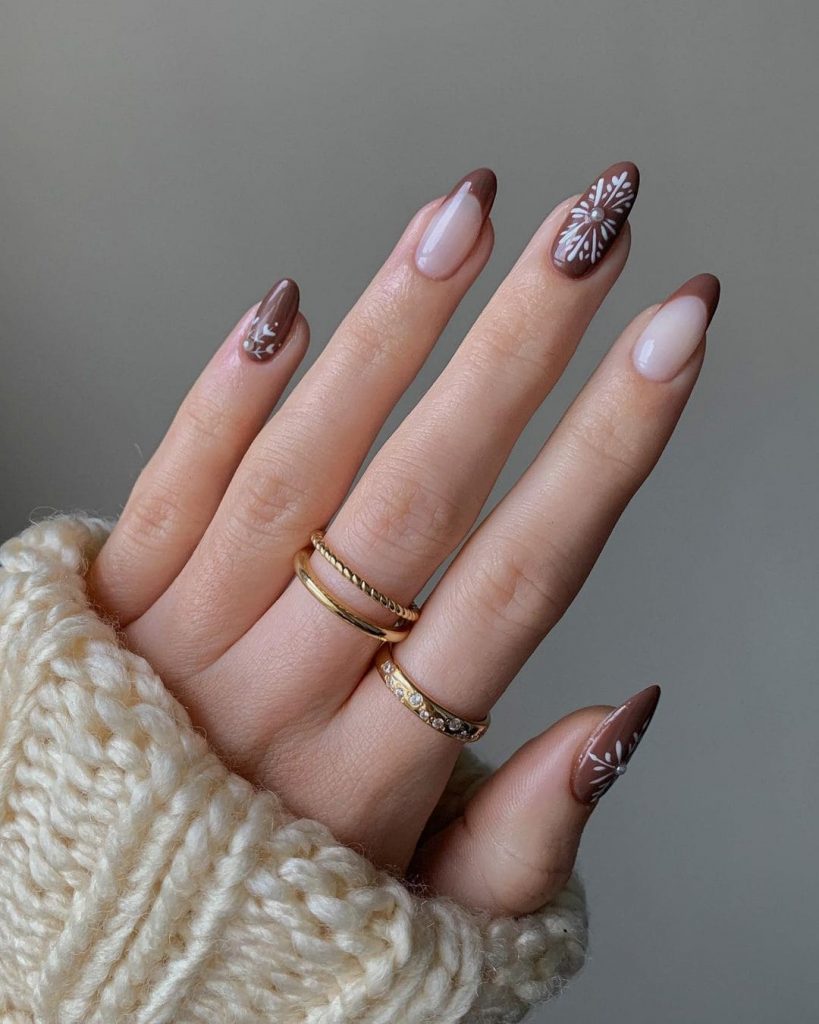 ---
36. Brown Nail Designs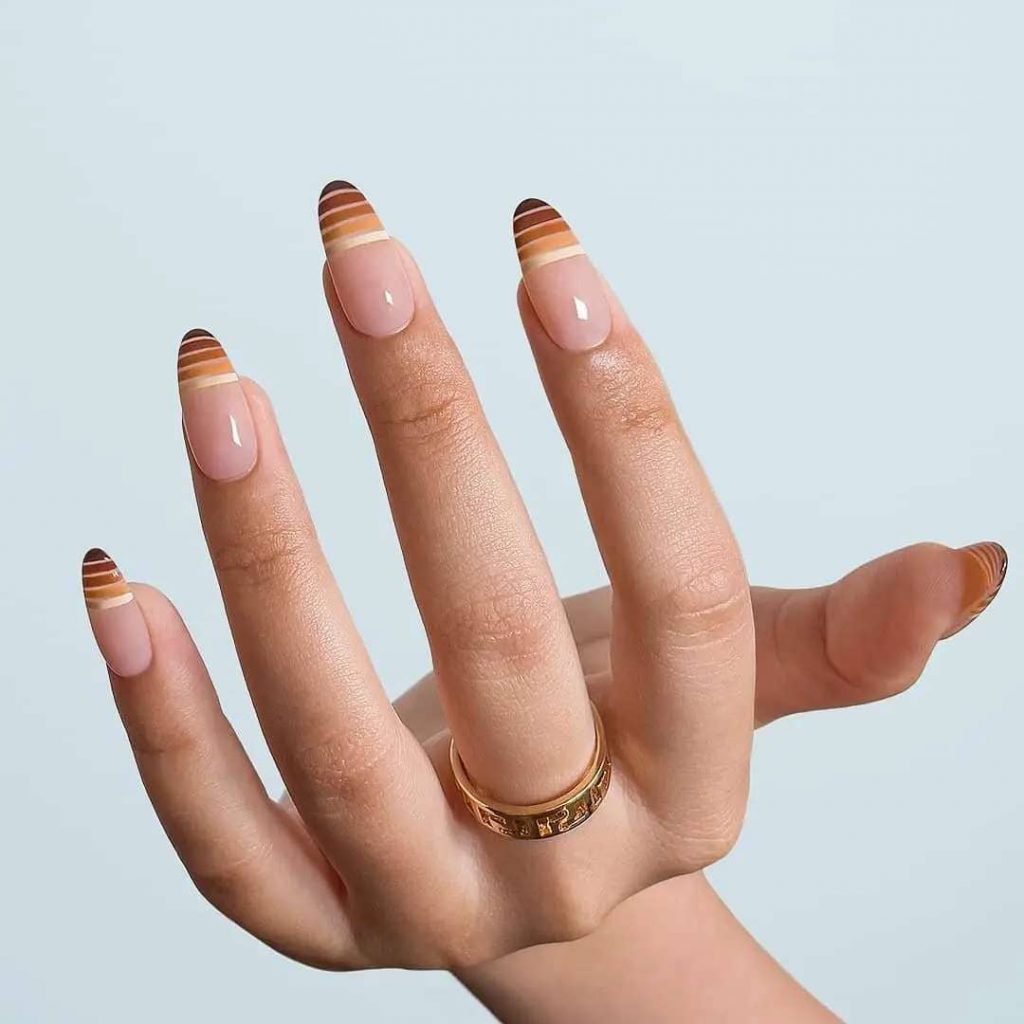 ---
37. Autumn Abstract Nails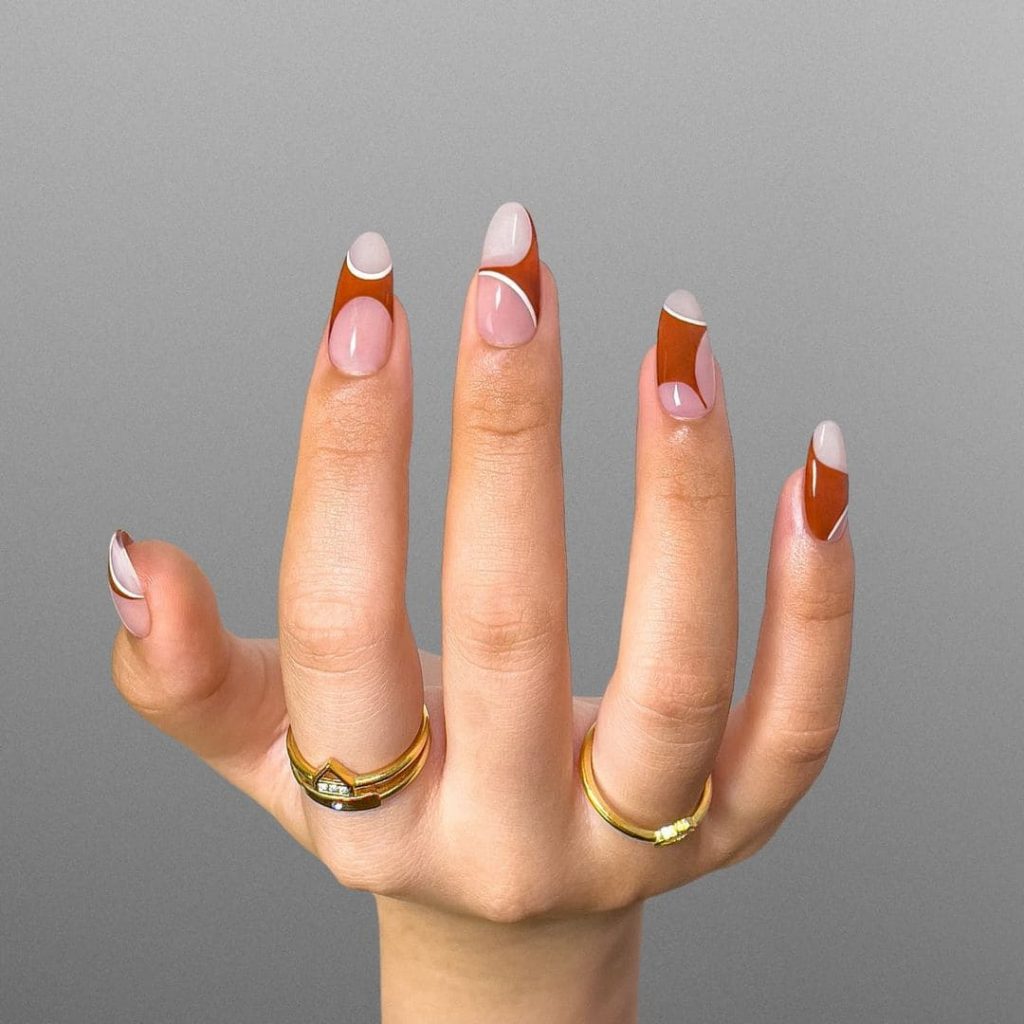 ---
38. Brown Swirl Nails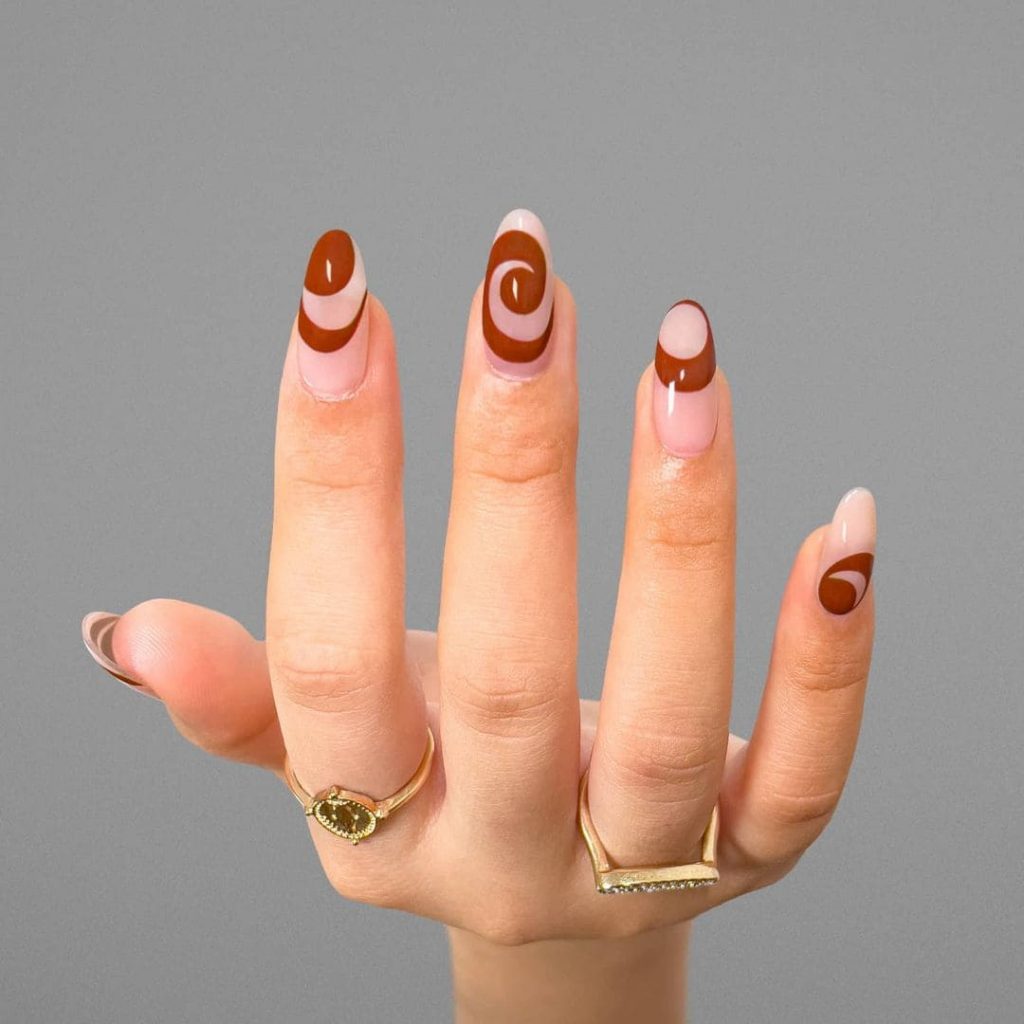 ---
39. Brown Coffin Nails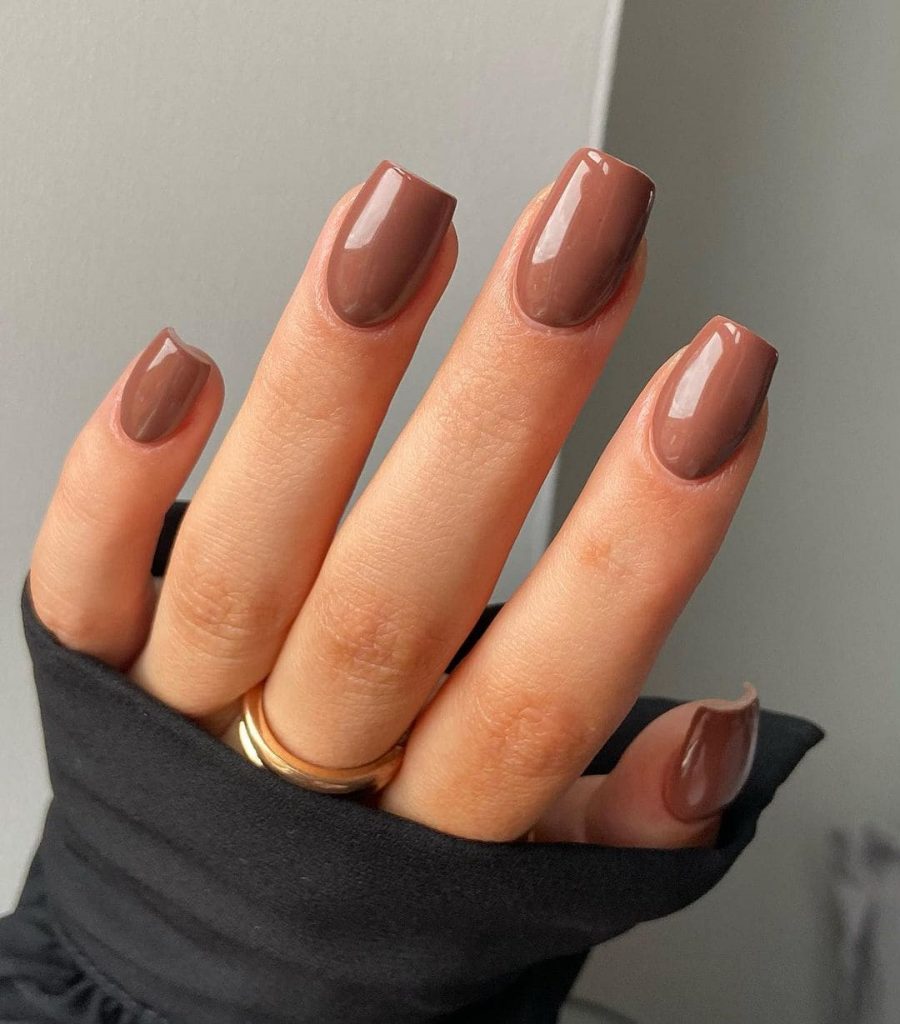 ---
40. Chocolate Neutral Nails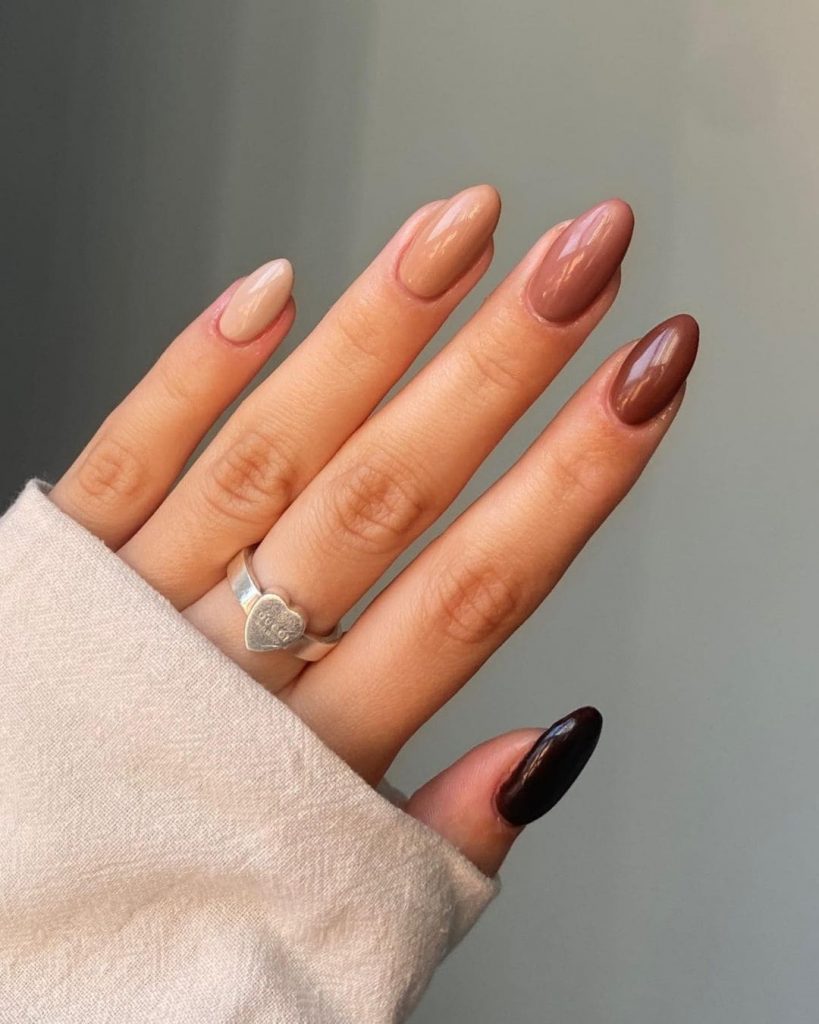 ---
41. Short Brown French Nails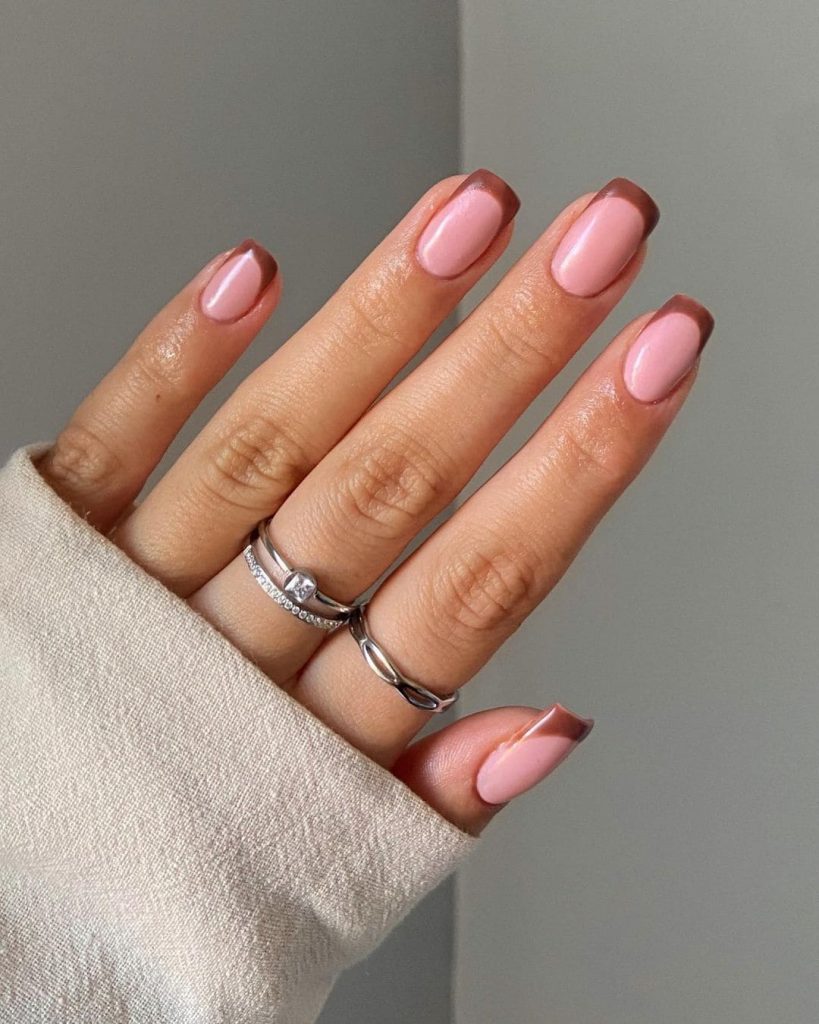 ---
42. Different Shade Brown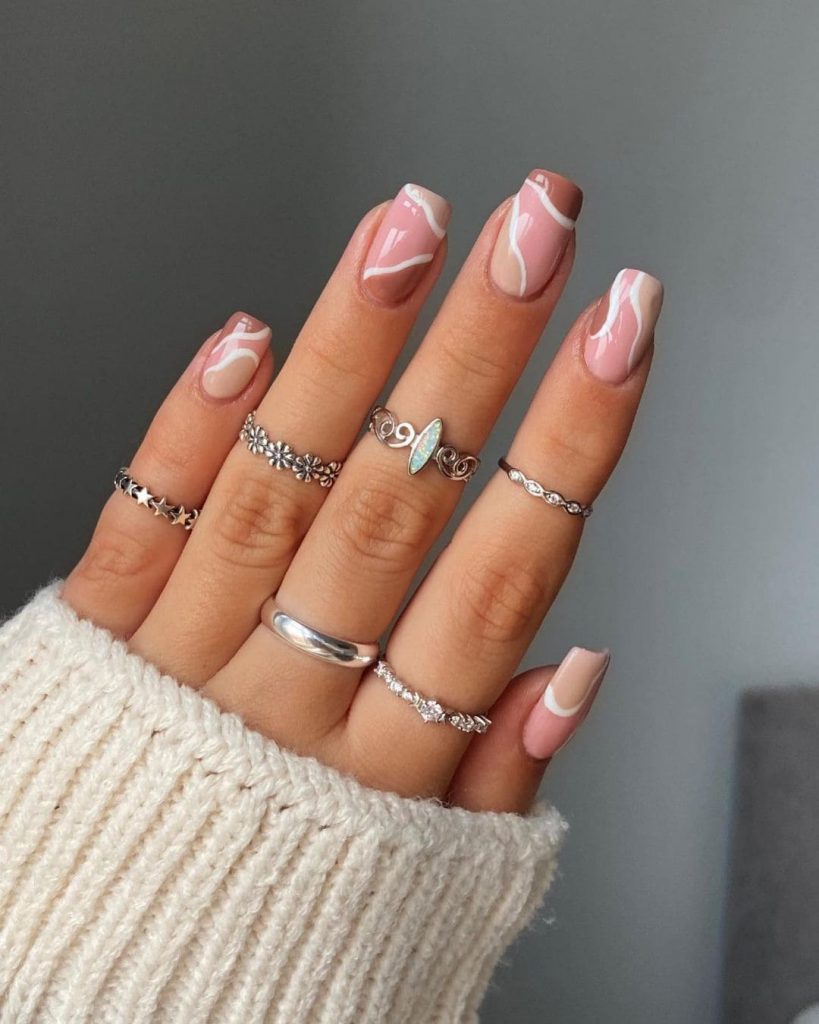 ---
43. Brown Nude Nails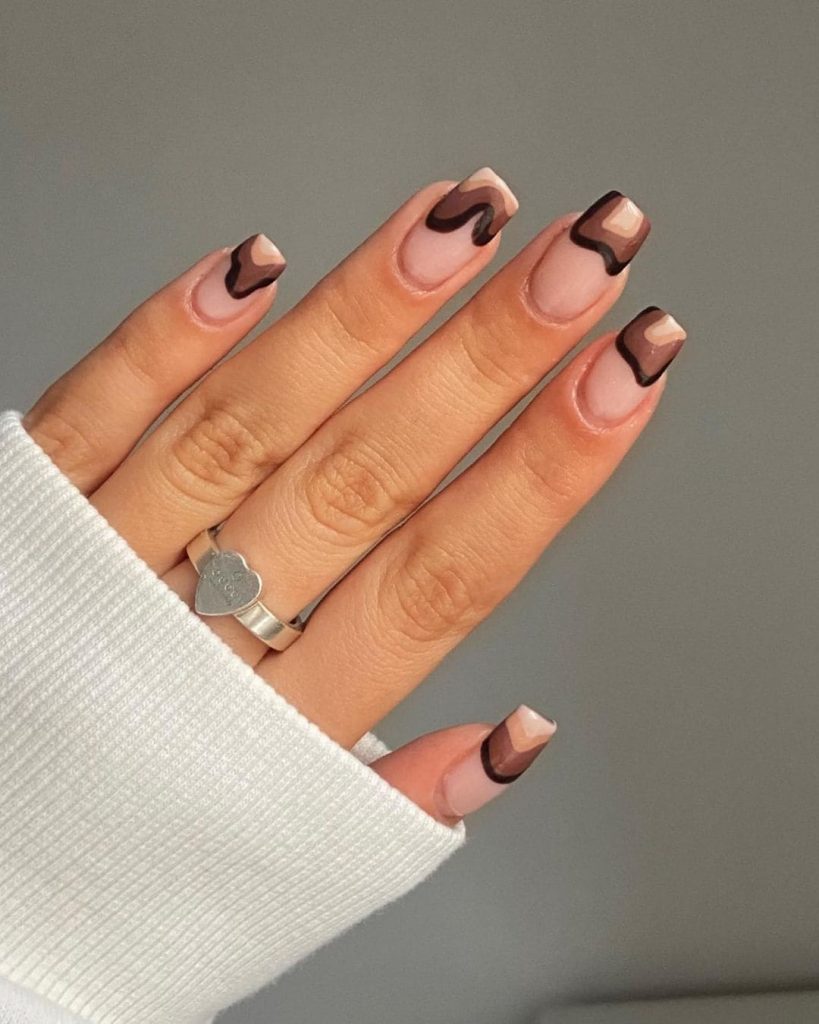 ---
44. Matte Brown Nails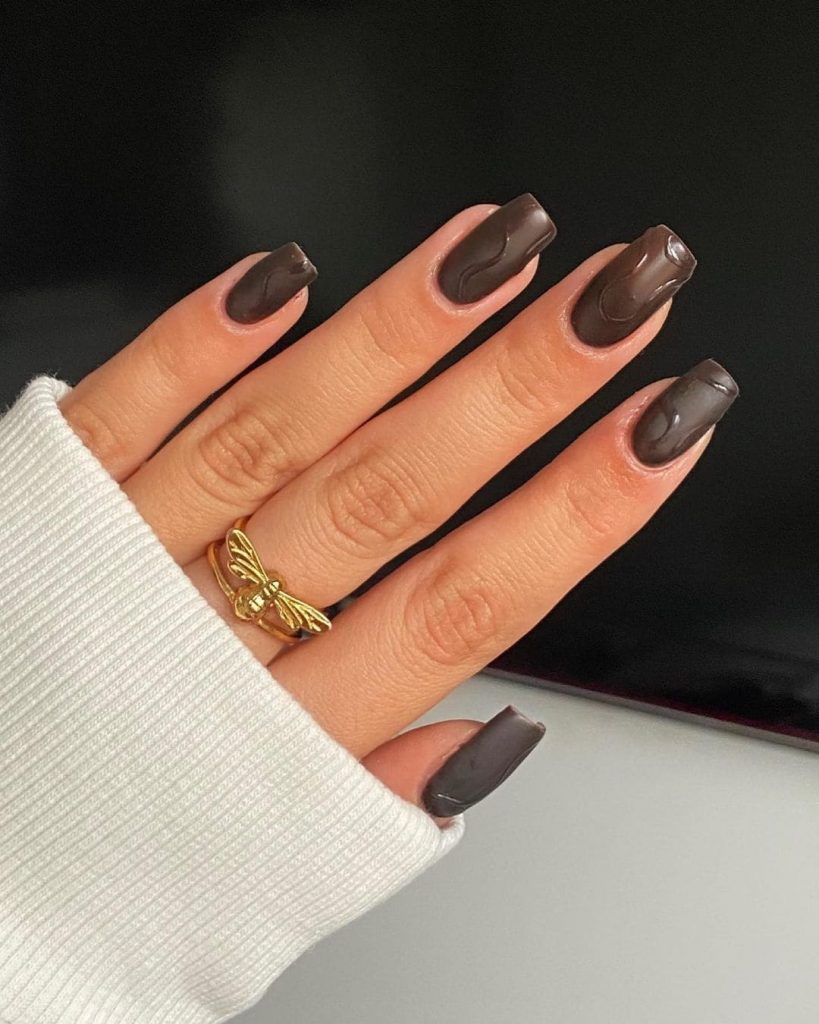 ---
45. Brown Snake Hide Nails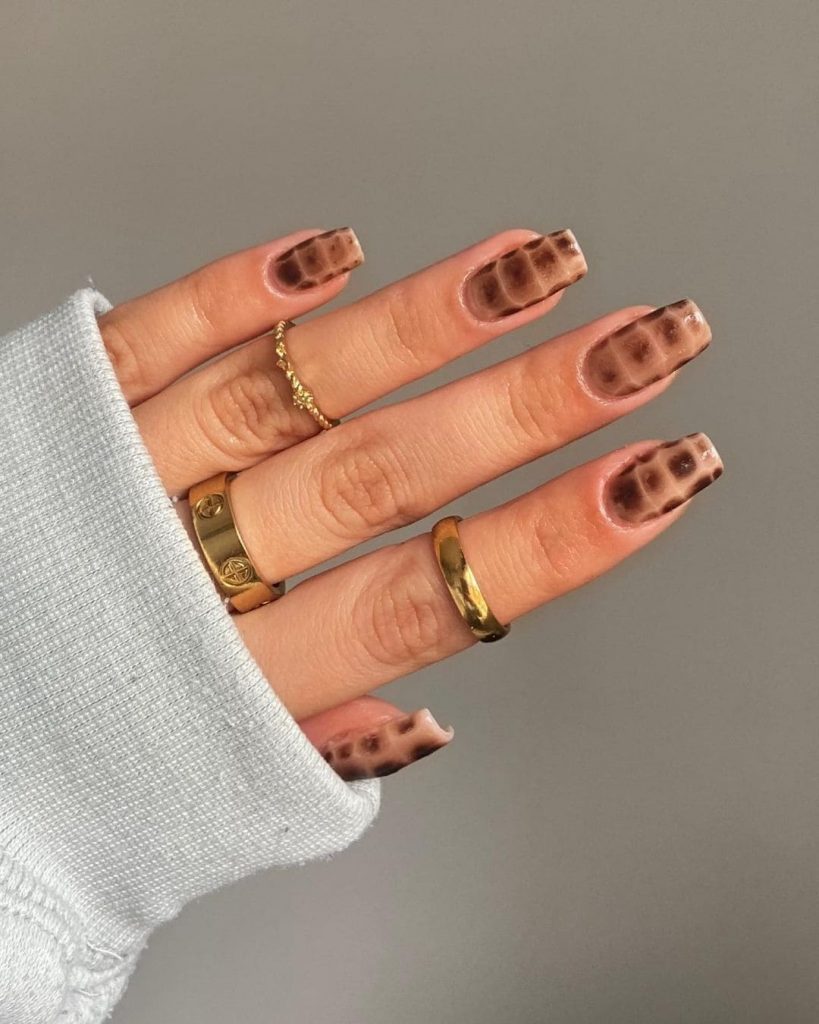 ---
46. Latte Brown Glitter Nails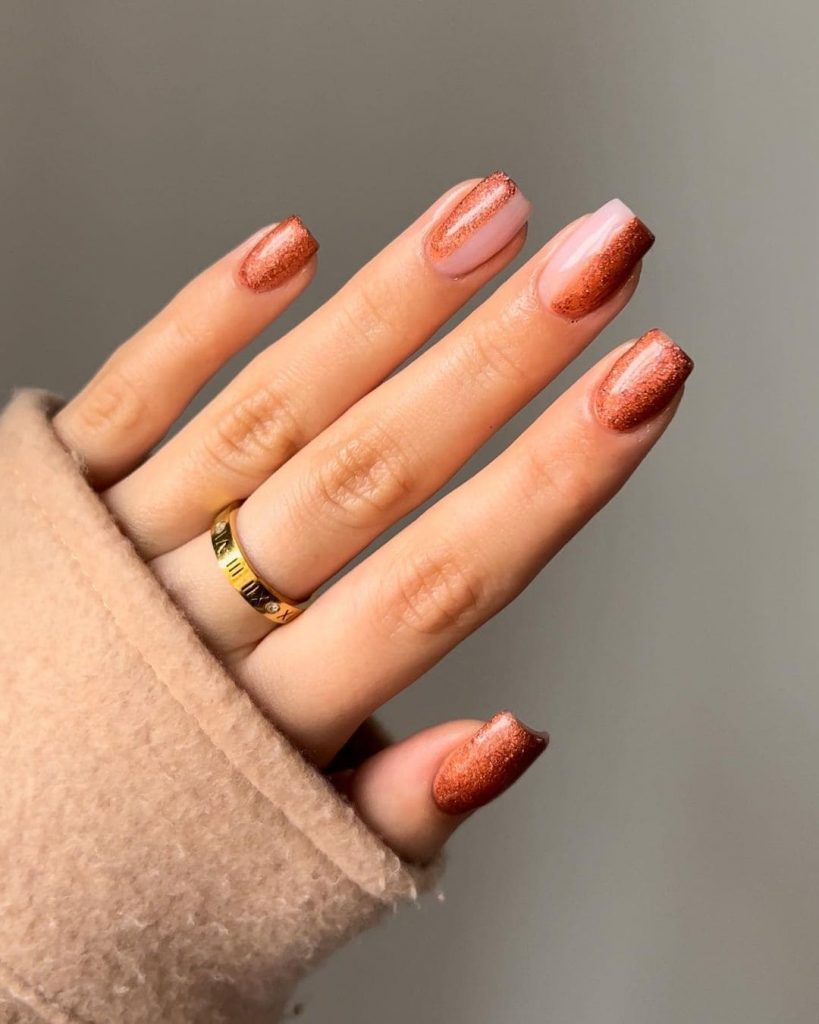 ---
47. Dark Brown Nails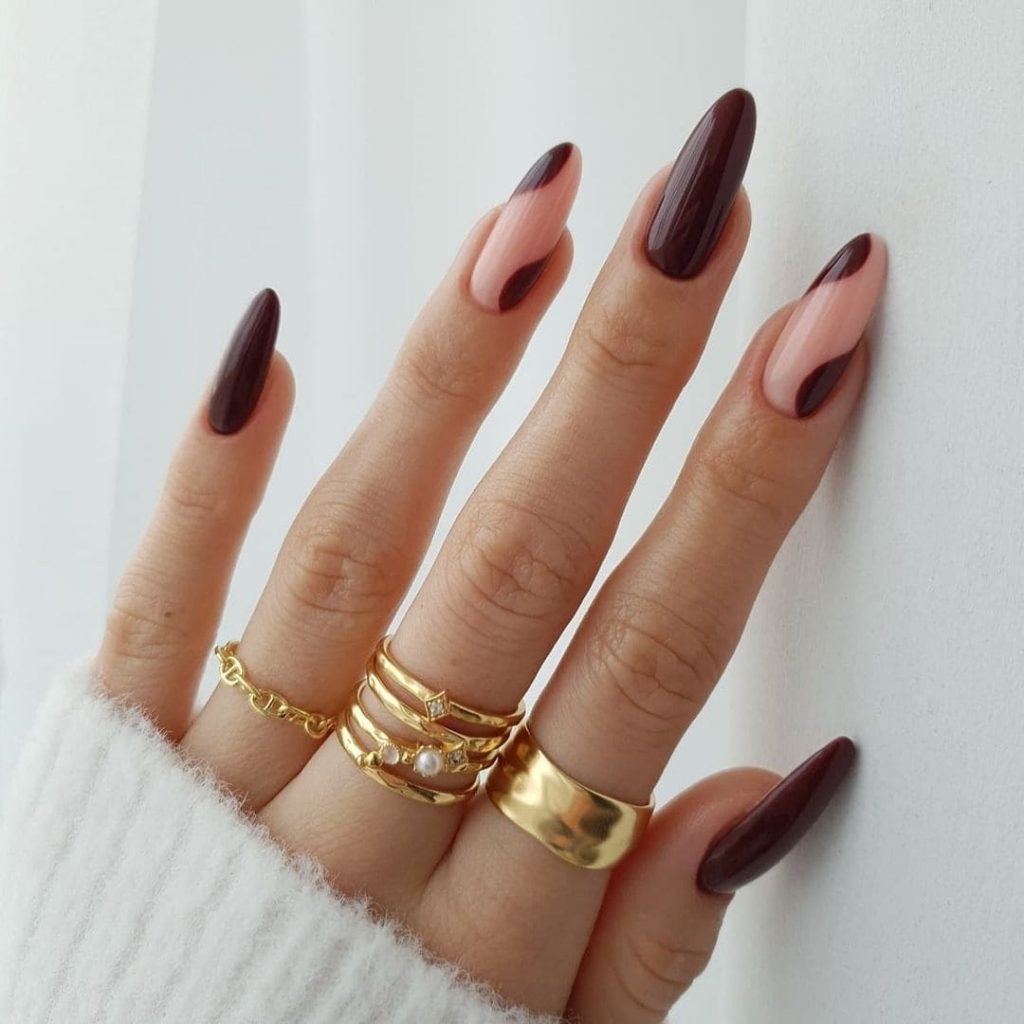 ---
48. Brown Glitched Nails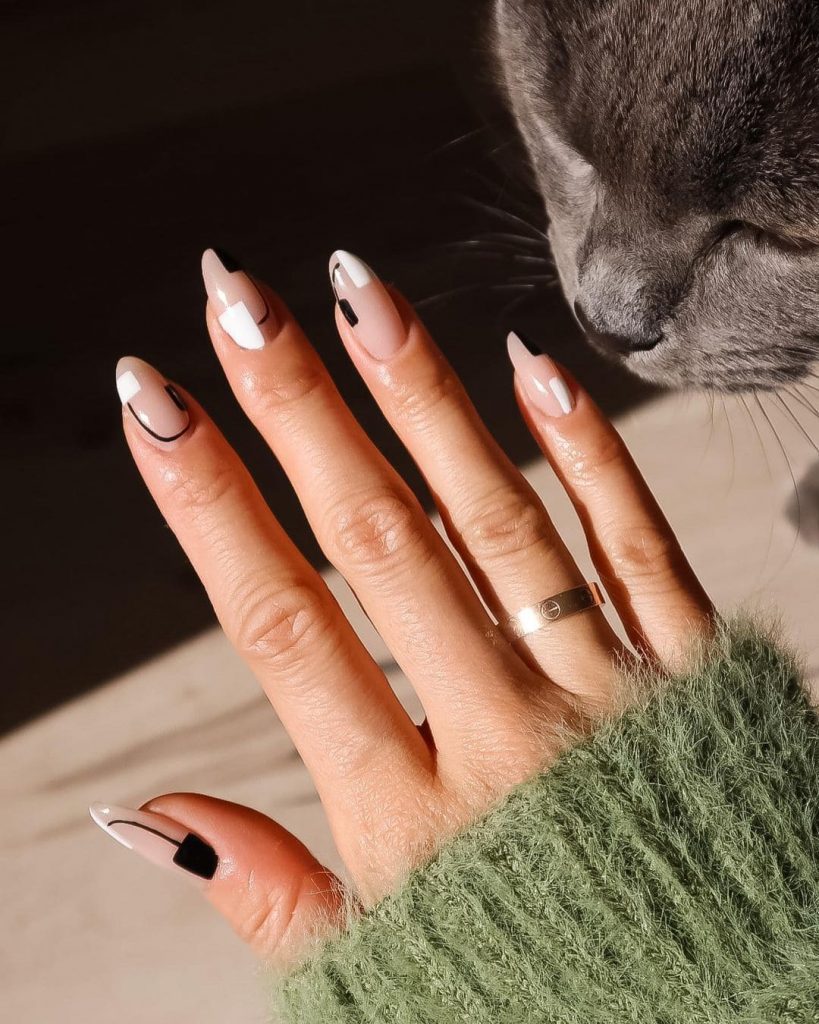 ---
49. Brown and White Nails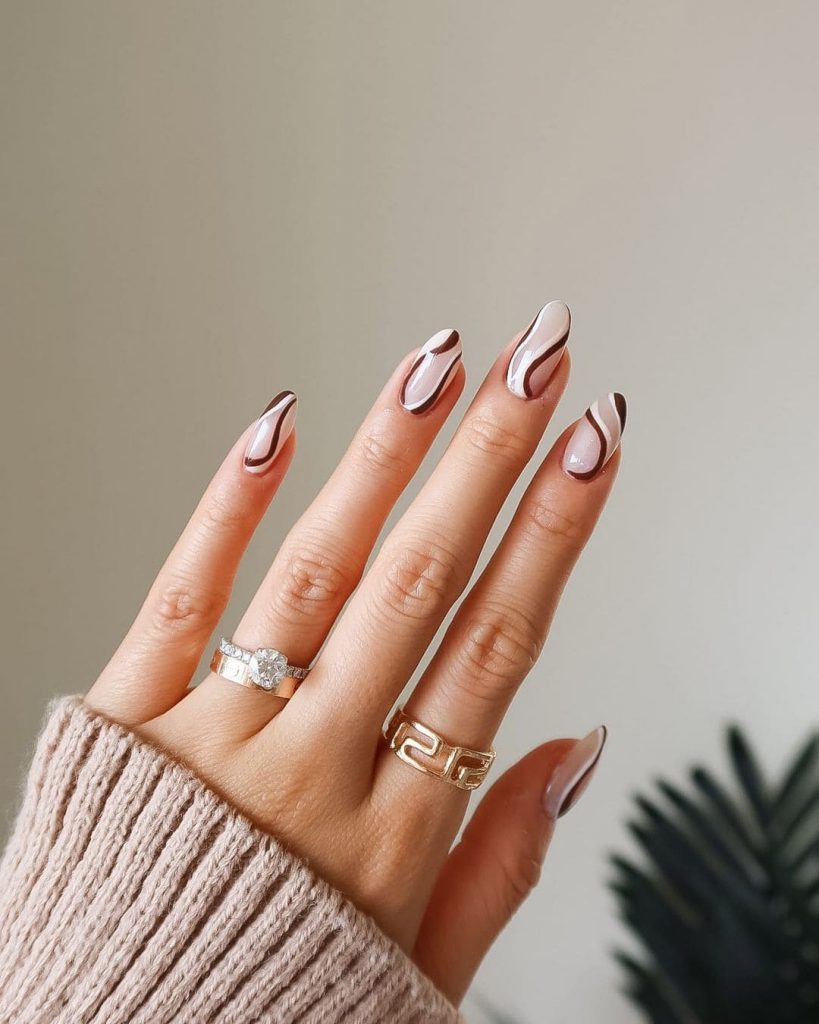 ---
50. Abstract Autumn Nails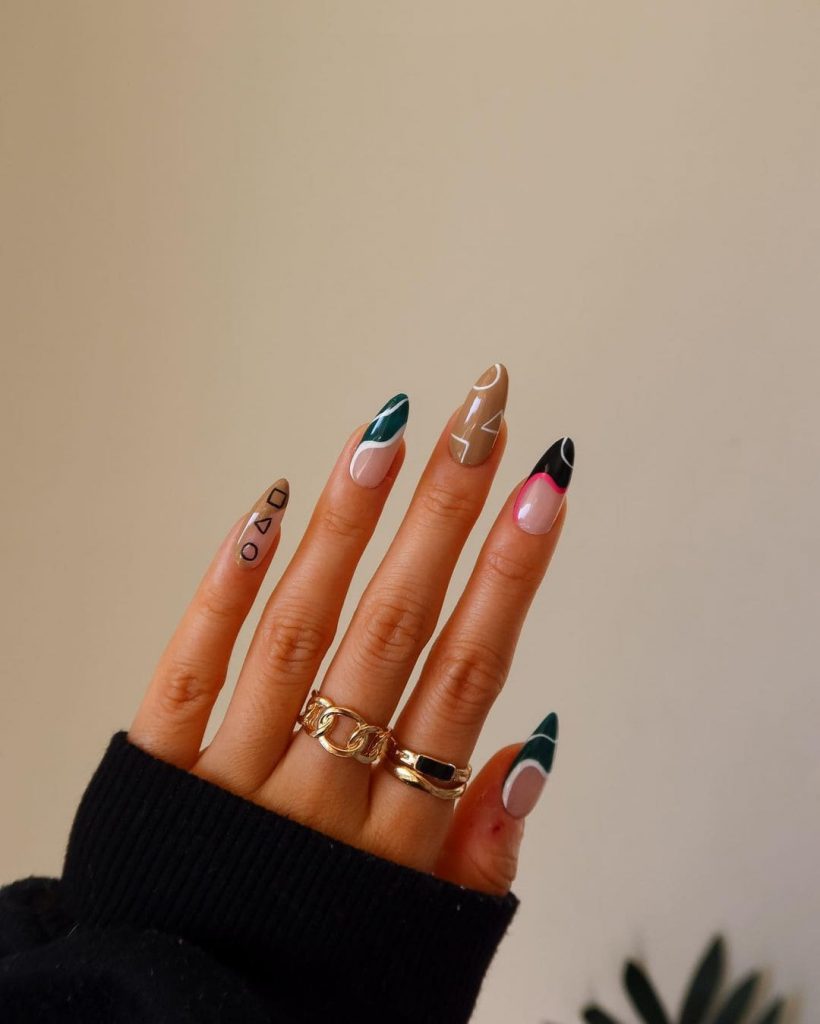 ---
51. Zebra Print Nails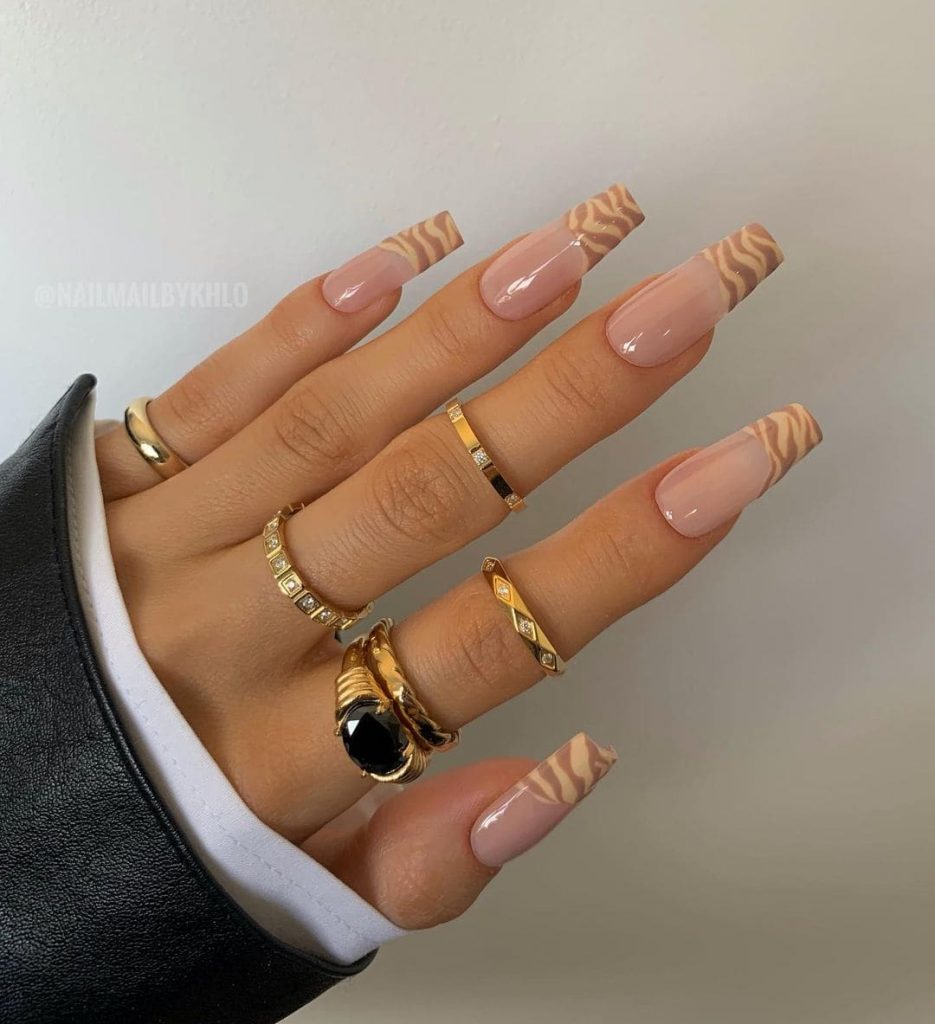 Recreate with: Etsy
---
52. Animal Print Press-On Nails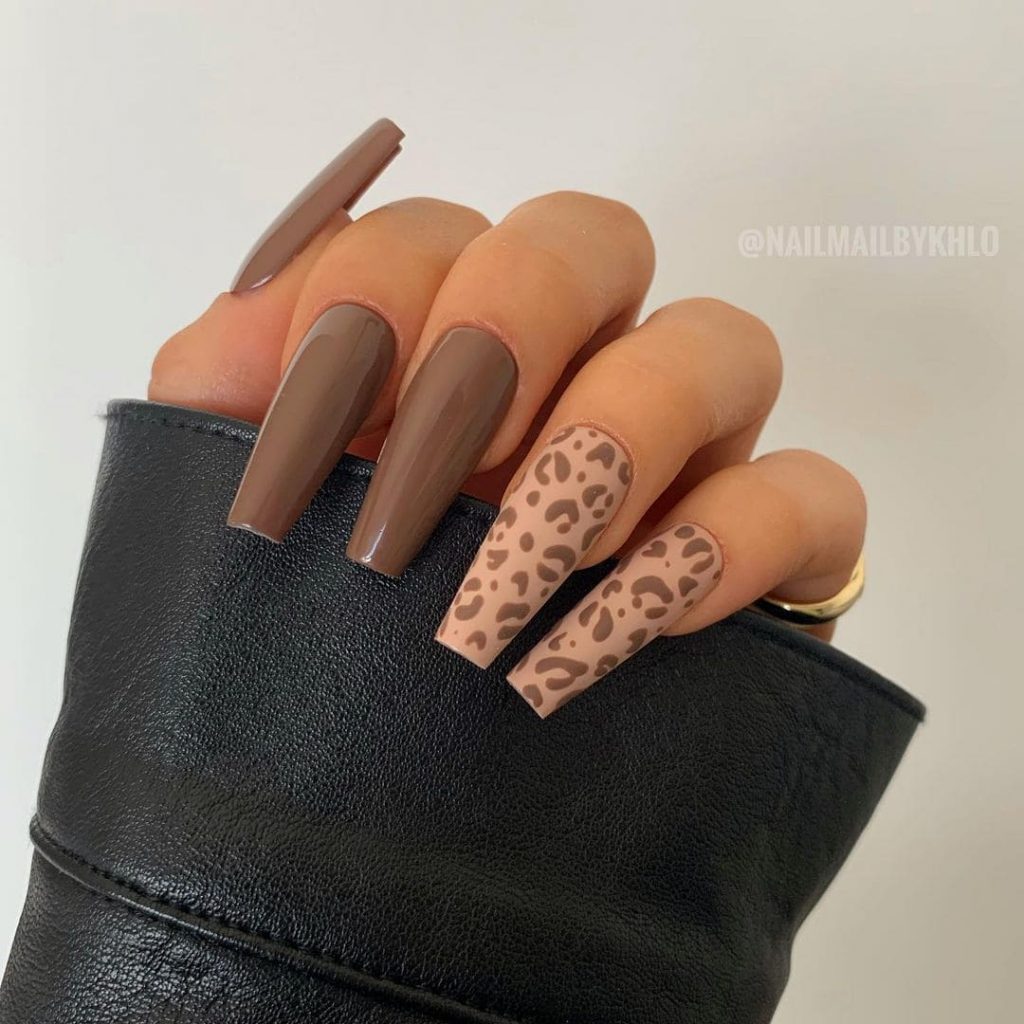 Recreate with: Etsy
---
53. Brown French Nail Tips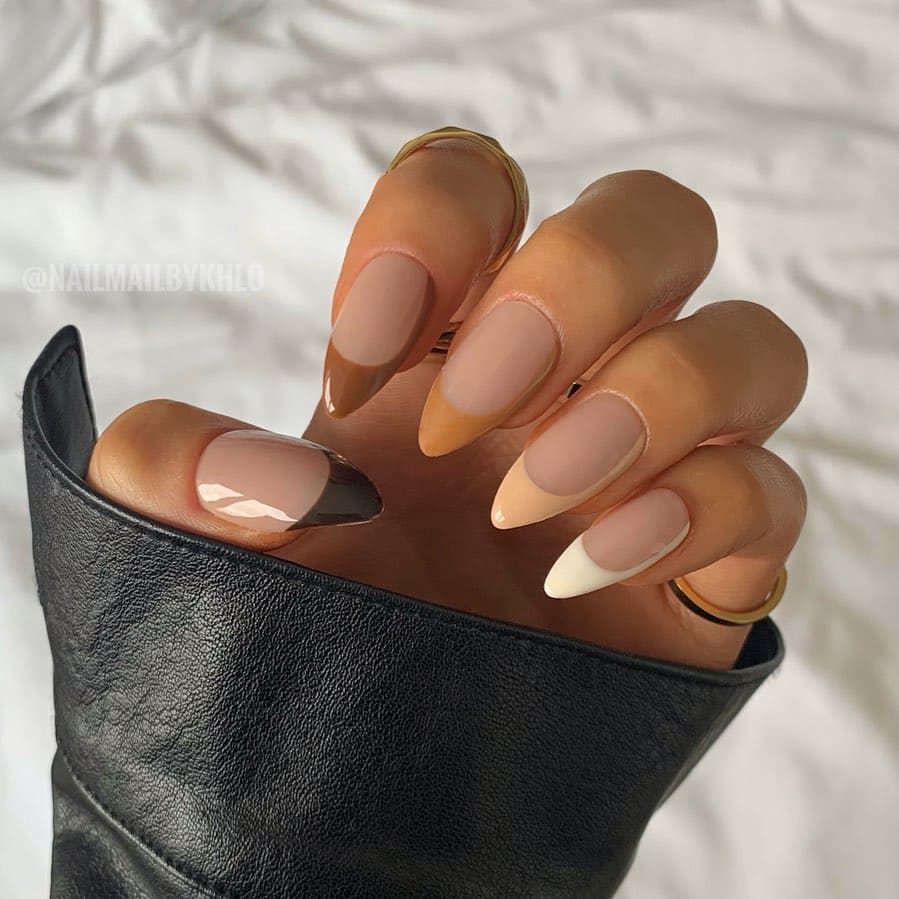 Recreate with: Etsy
---
54. Tortoise French Nails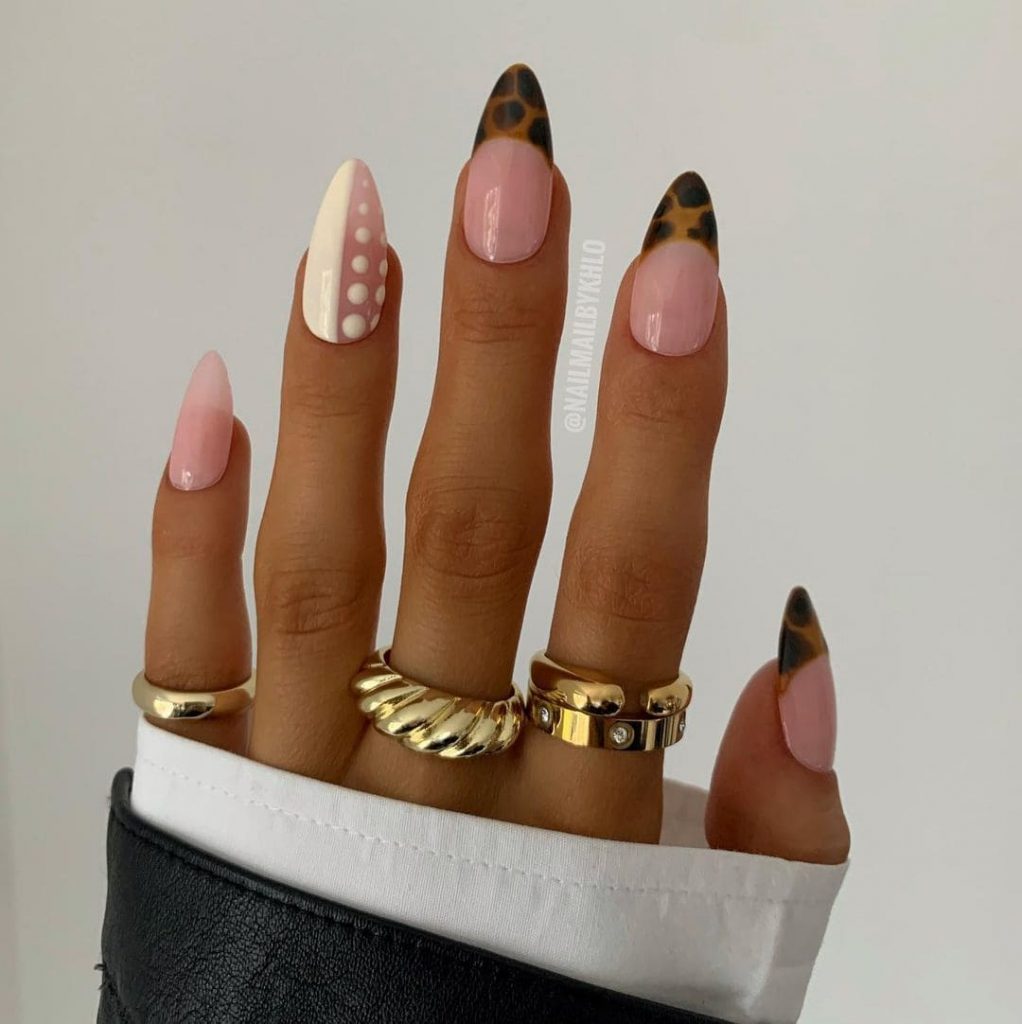 Recreate with: Etsy
---
55. Daisy Brown Press-On Nails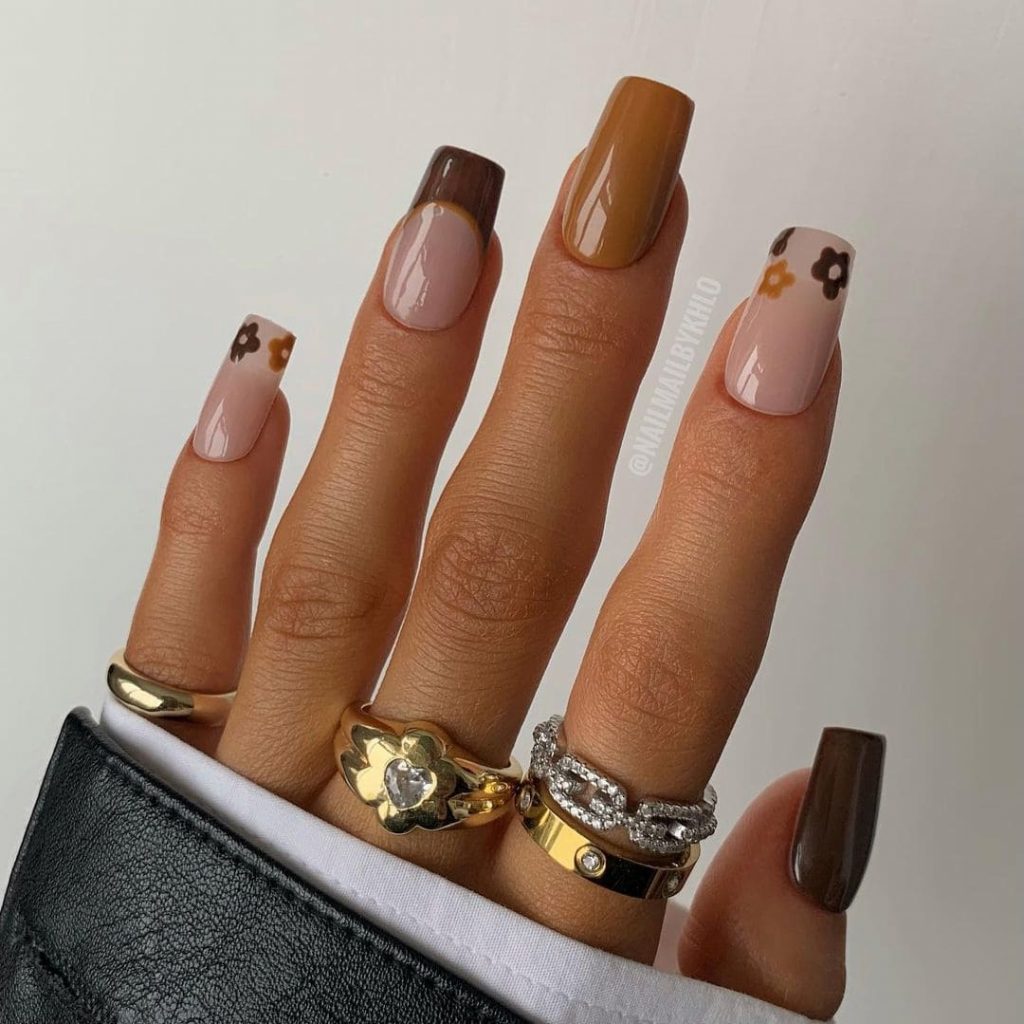 Recreate with: Etsy
---
56. Brown Almond Nails
Recreate with: Etsy
---
57. Brown Aesthetic Nails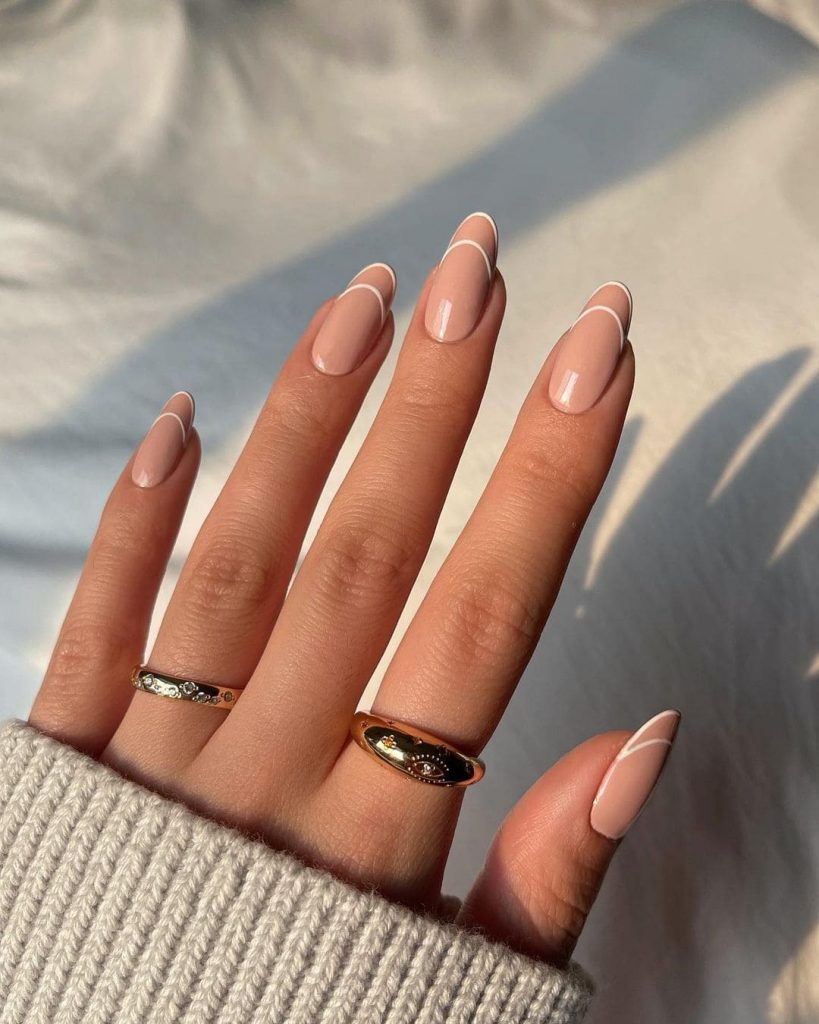 Recreate with: Etsy
---
58. Animal Print French Nail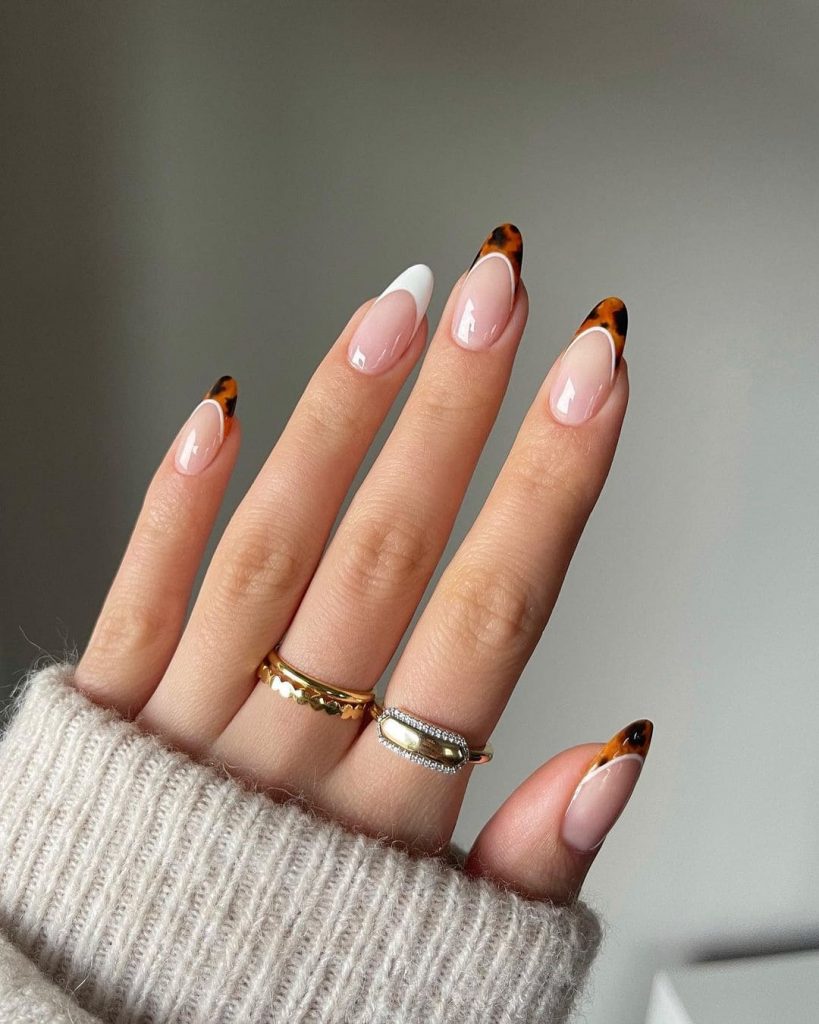 ---
59. Brown Tip Nails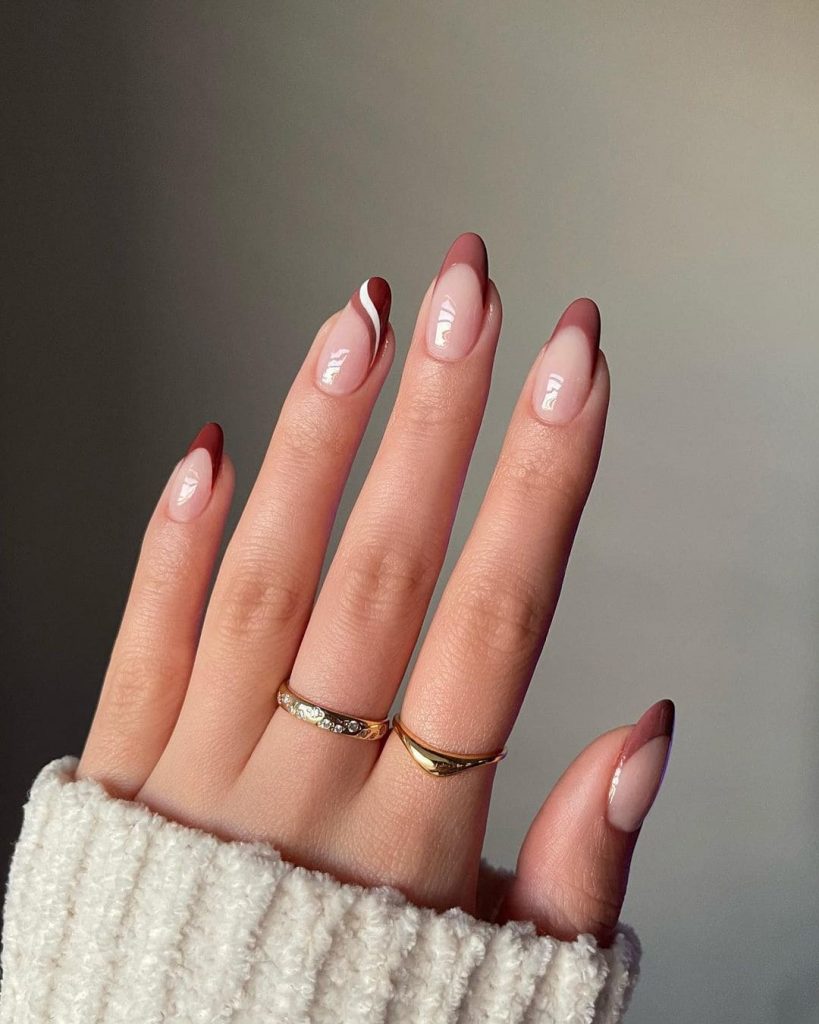 ---
60. Brown Autumn Daisy Nails
---
61. Brown Glitter Swirls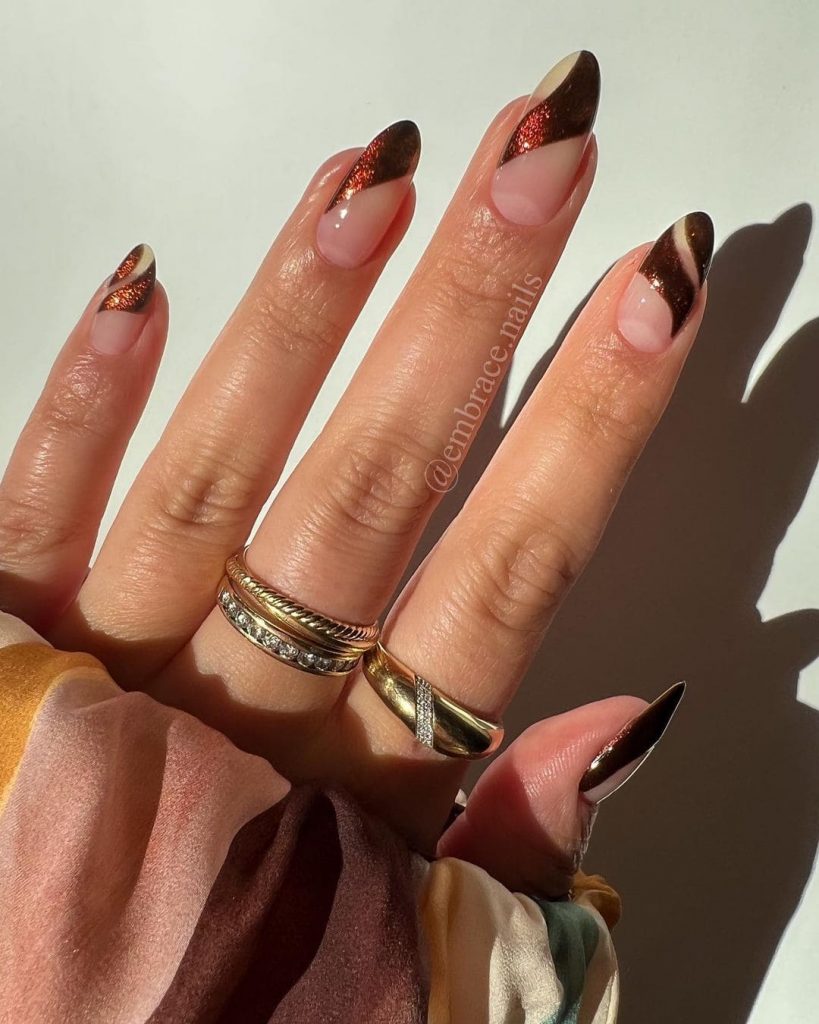 ---
62. Brown Sparkle Nails
---
63. Different Shades of Brown Nails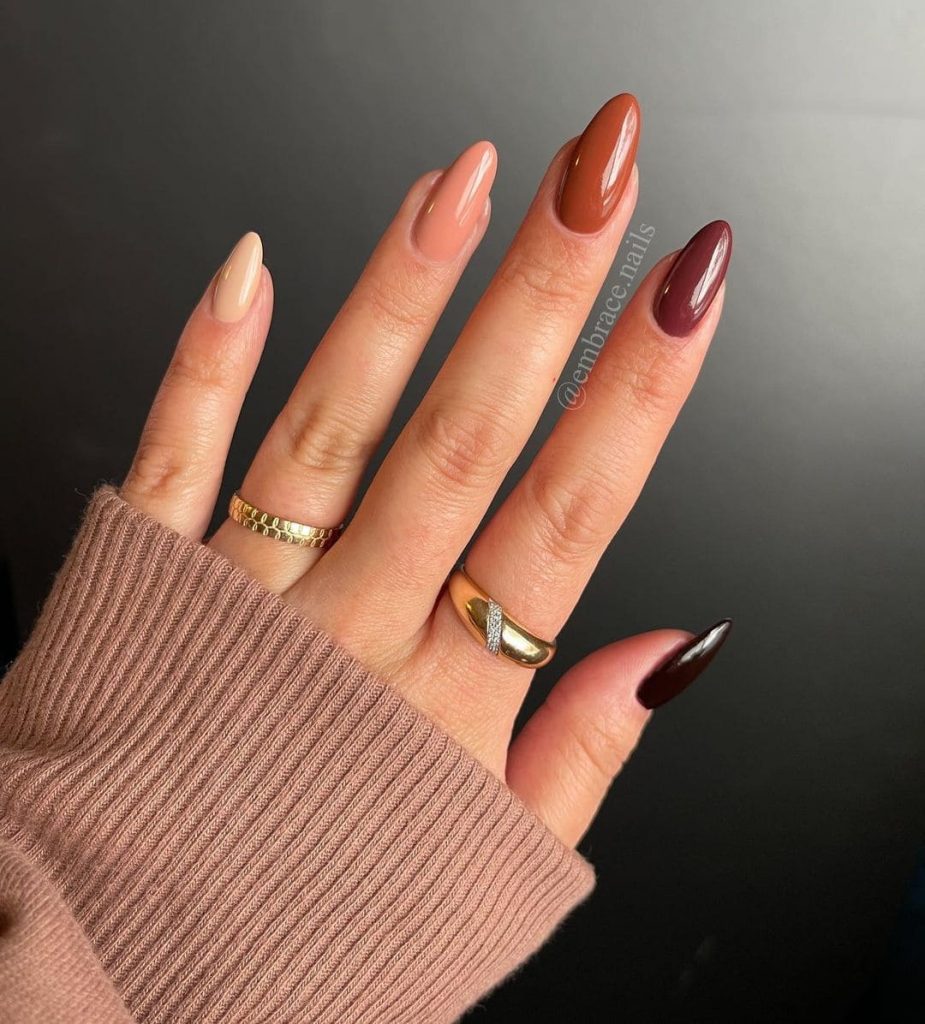 ---
64. Animal Foot Print Nails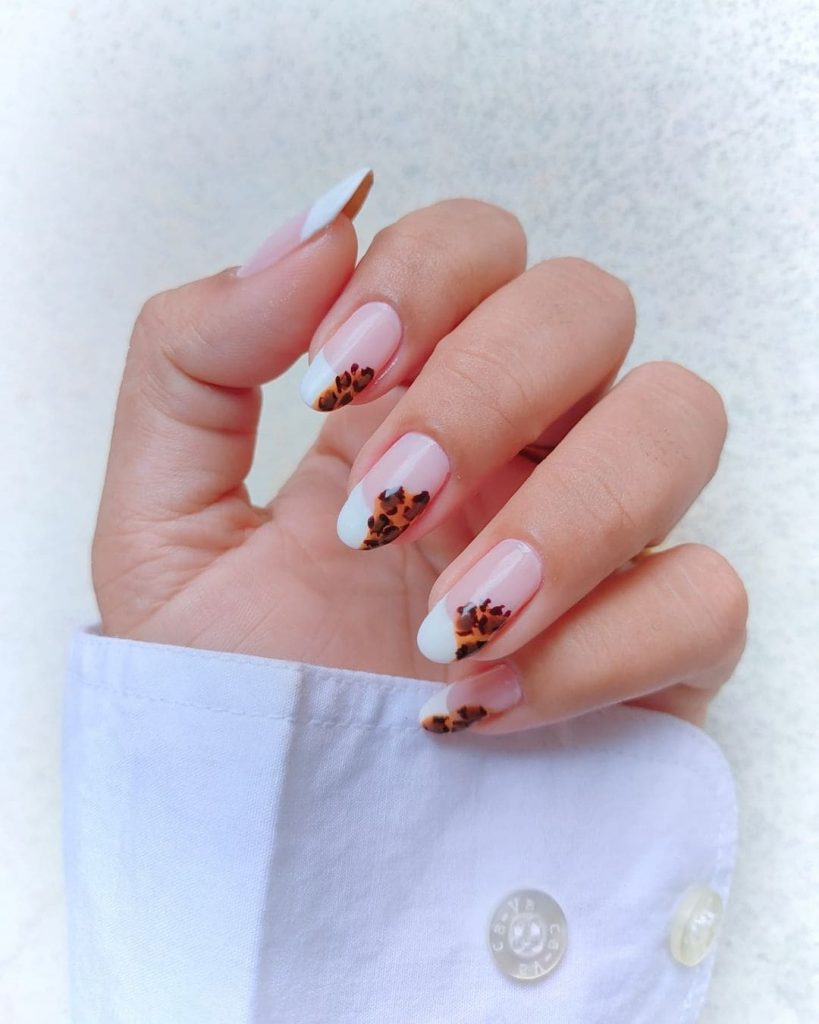 ---
65. French Nude Swirl Nails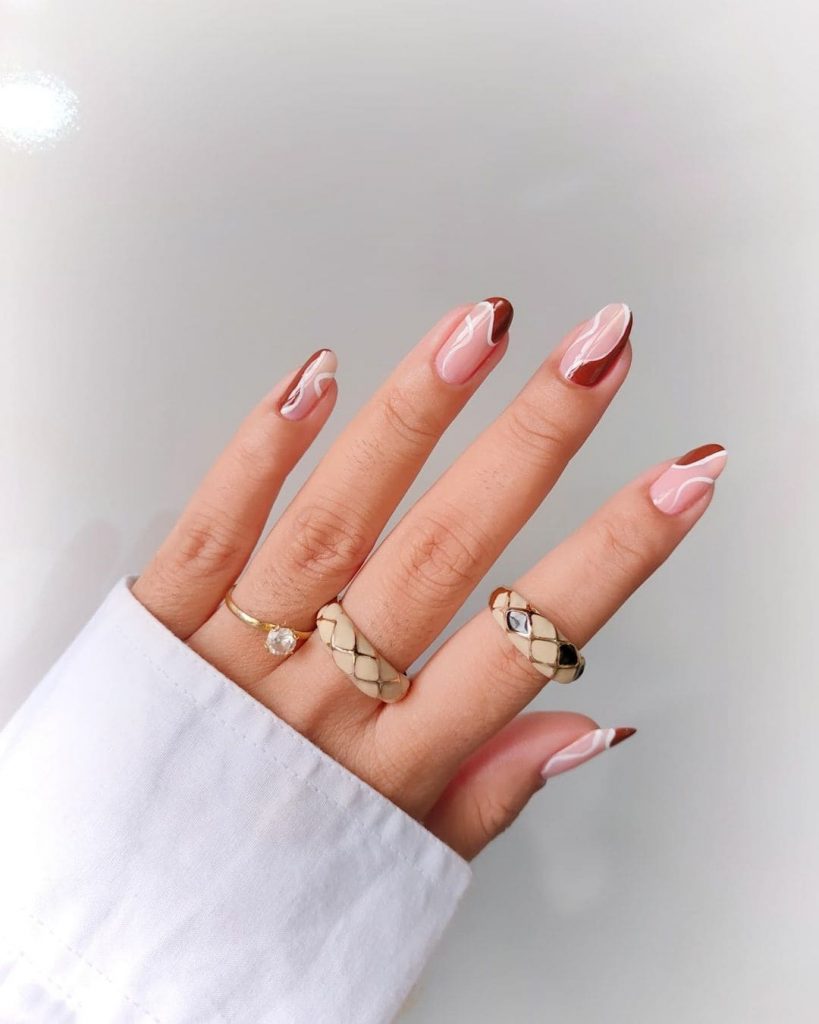 ---
66. Floral Brown Nail Design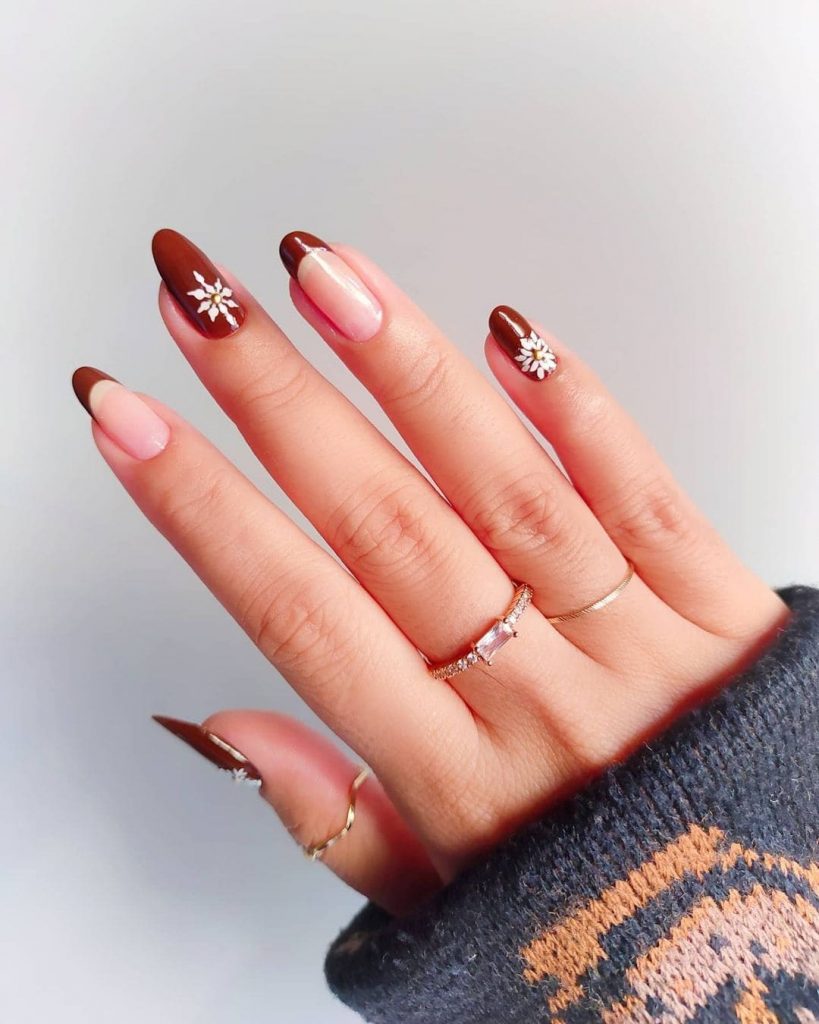 ---
67. Brown with Gold Flakes