Do you want to make your style look better this season?
You can do it by painting your nails brown! Brown nails are really cool and can make you look more glamorous. You can choose from different shades like classic chocolate brown or deep mahogany.
Fret not if you don't know what color to pick. We have more than 50 beautiful brown nail ideas that are perfect for any modern woman. You can pick a subtle nude color or a sparkly glitter one – we have options for everyone.
Get ready to be inspired by our great selection of nails! And, while you're at it, consider trying brown hair and some special Mother's Day nails.
1. Cappuccino Daisy Nails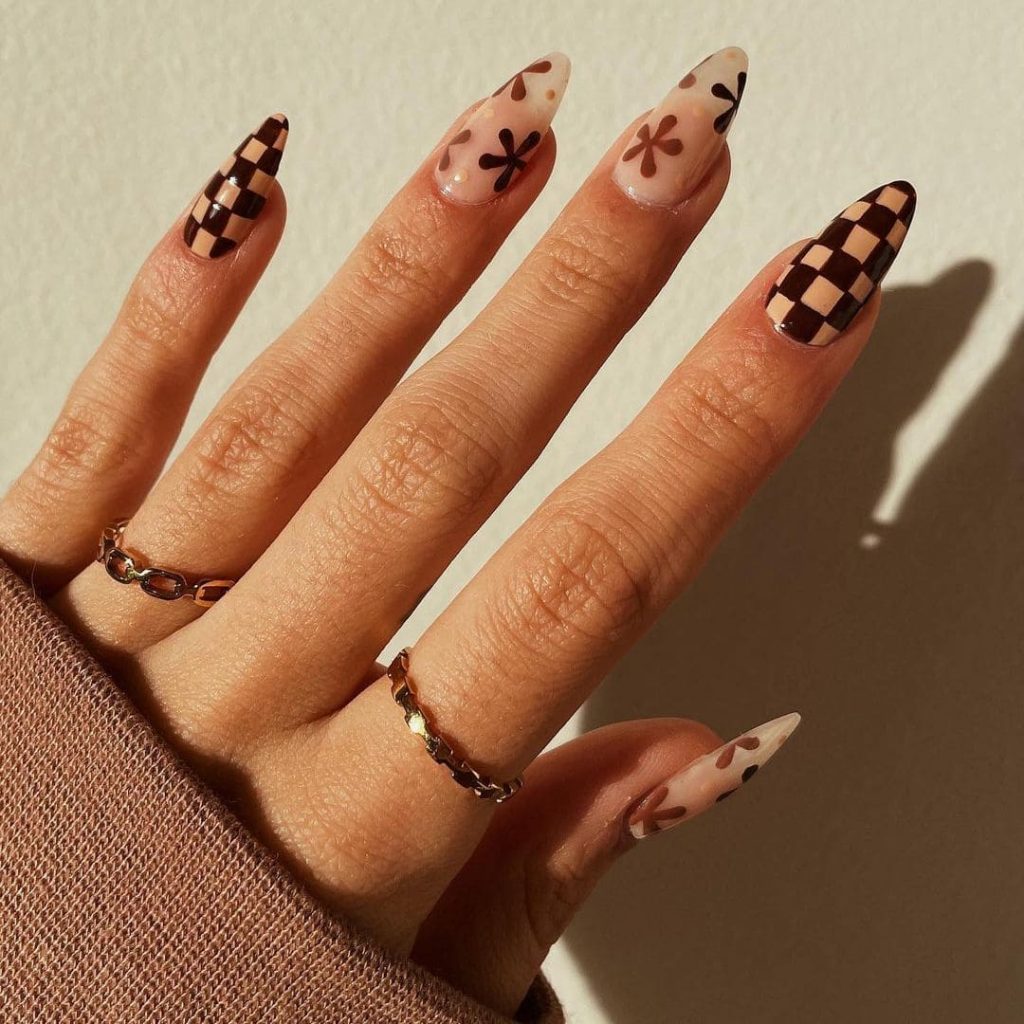 ---
2. Chocolate French Nails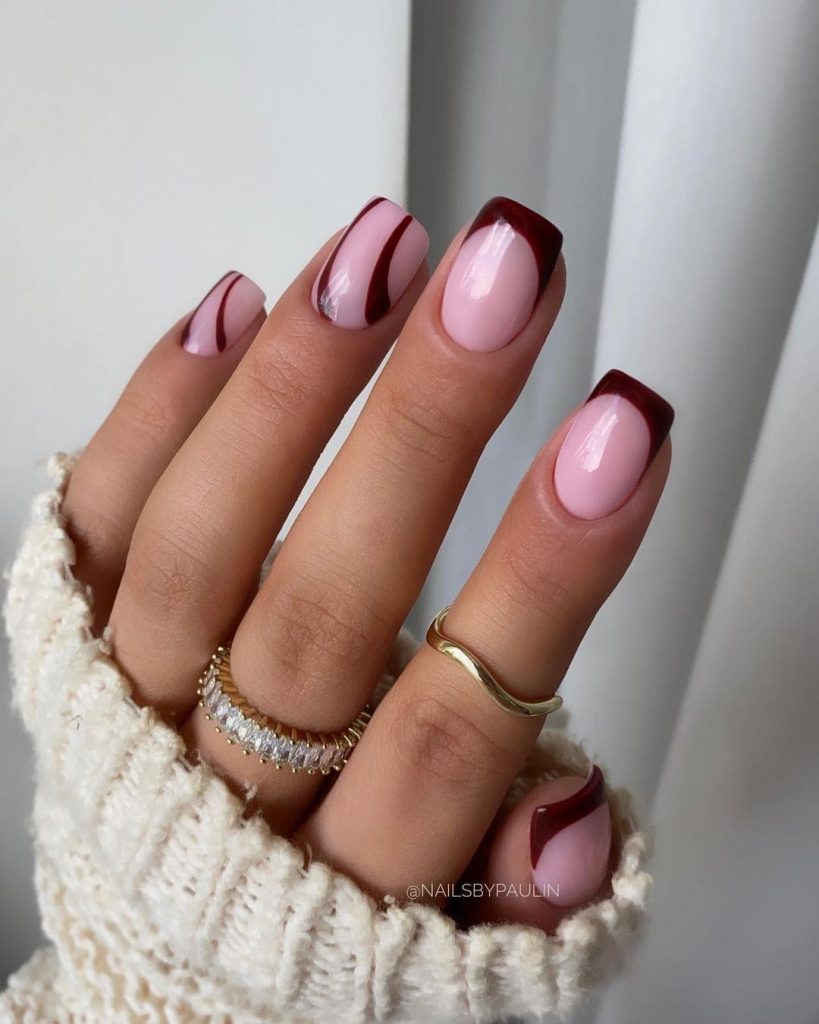 ---
3. Chocolate Dots Nails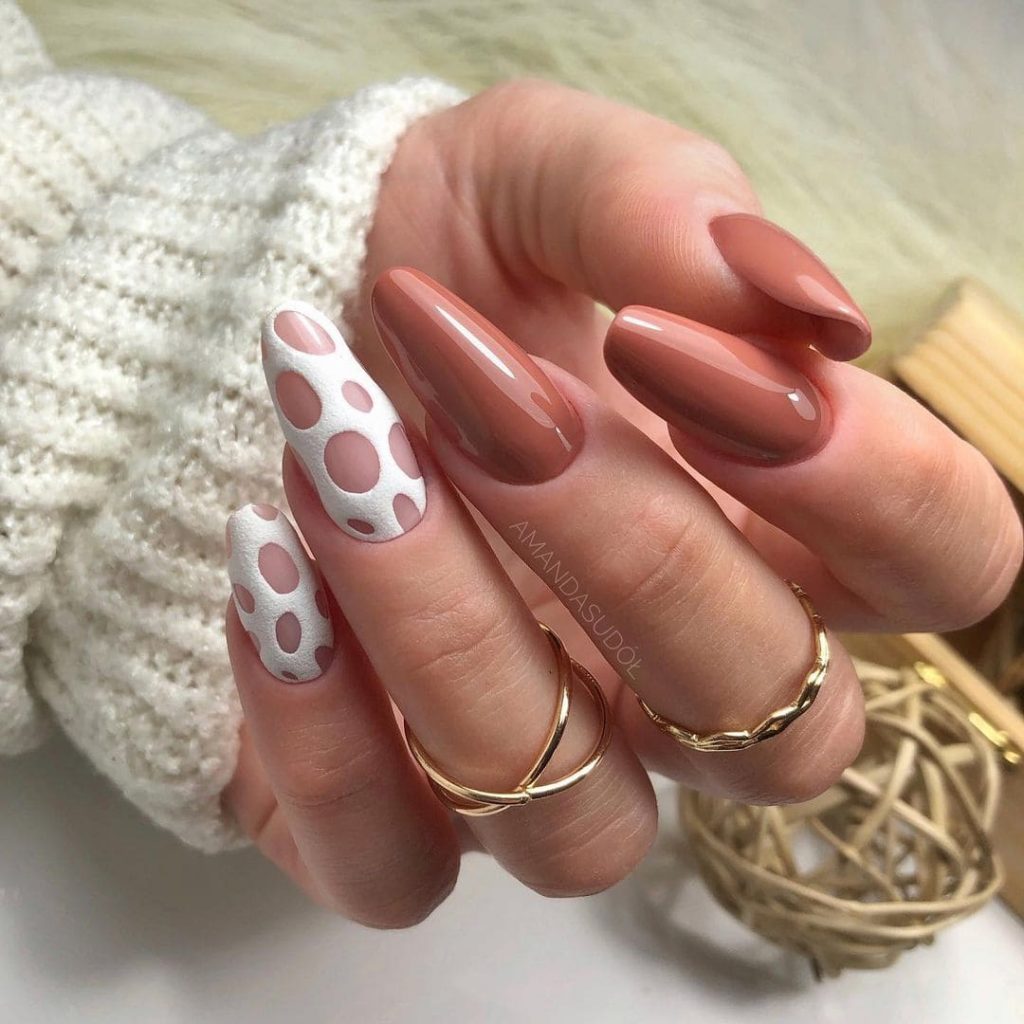 ---
4. Matte Coffee Swirl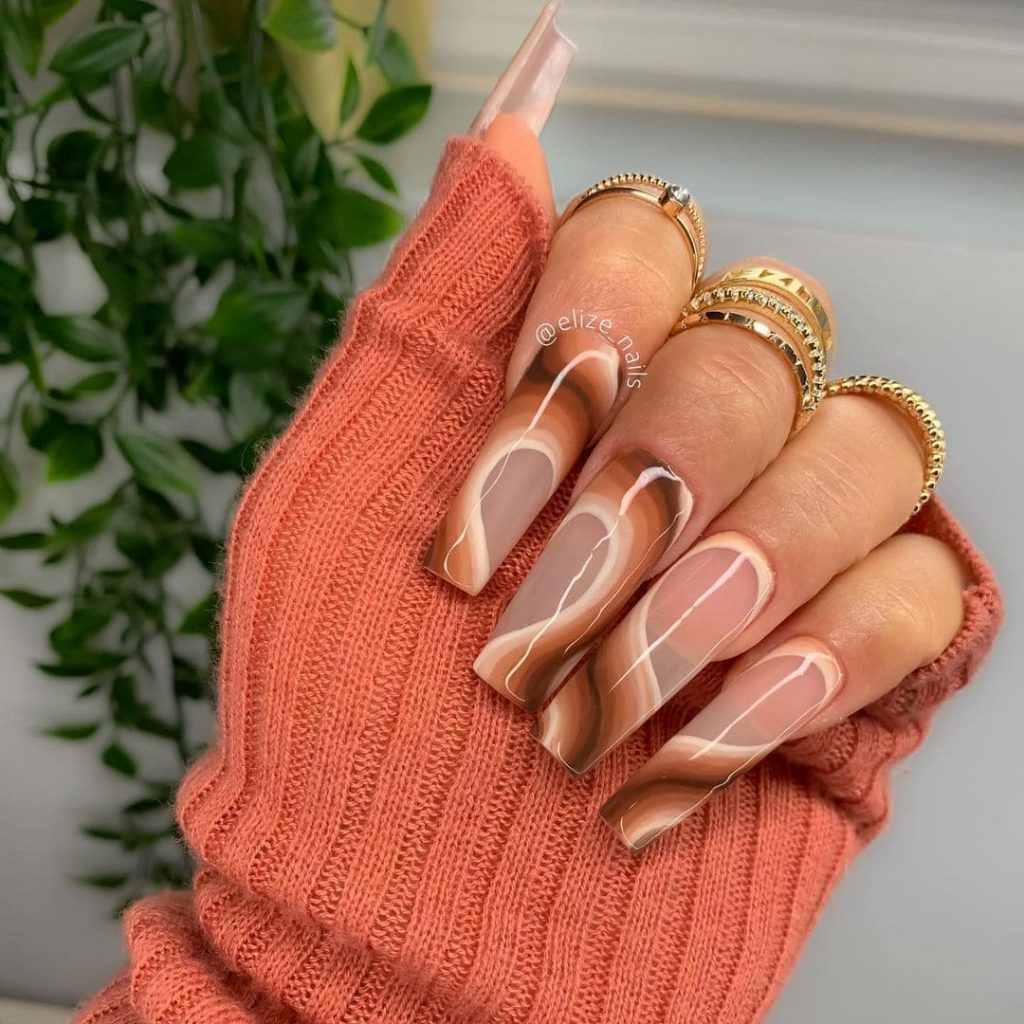 ---
5. Neutral Swirls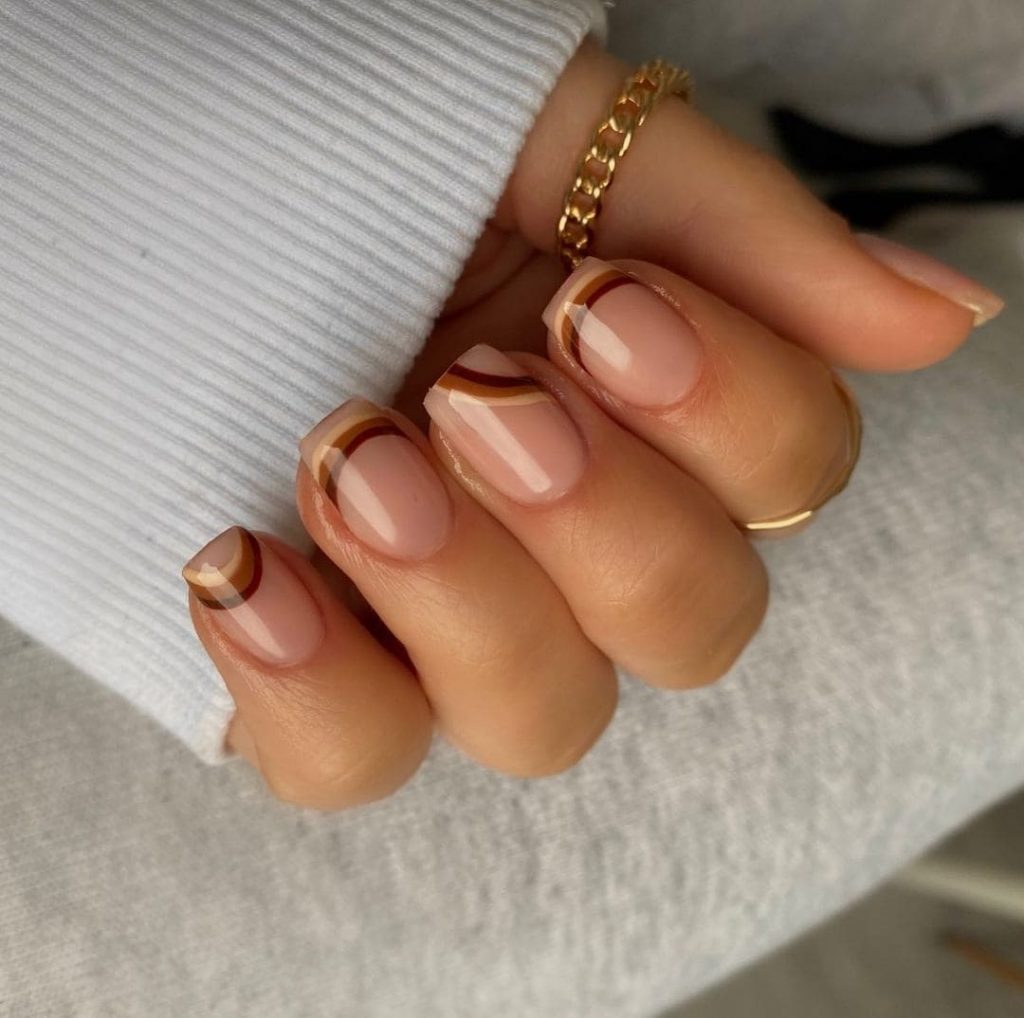 ---
6. Chocolate Brown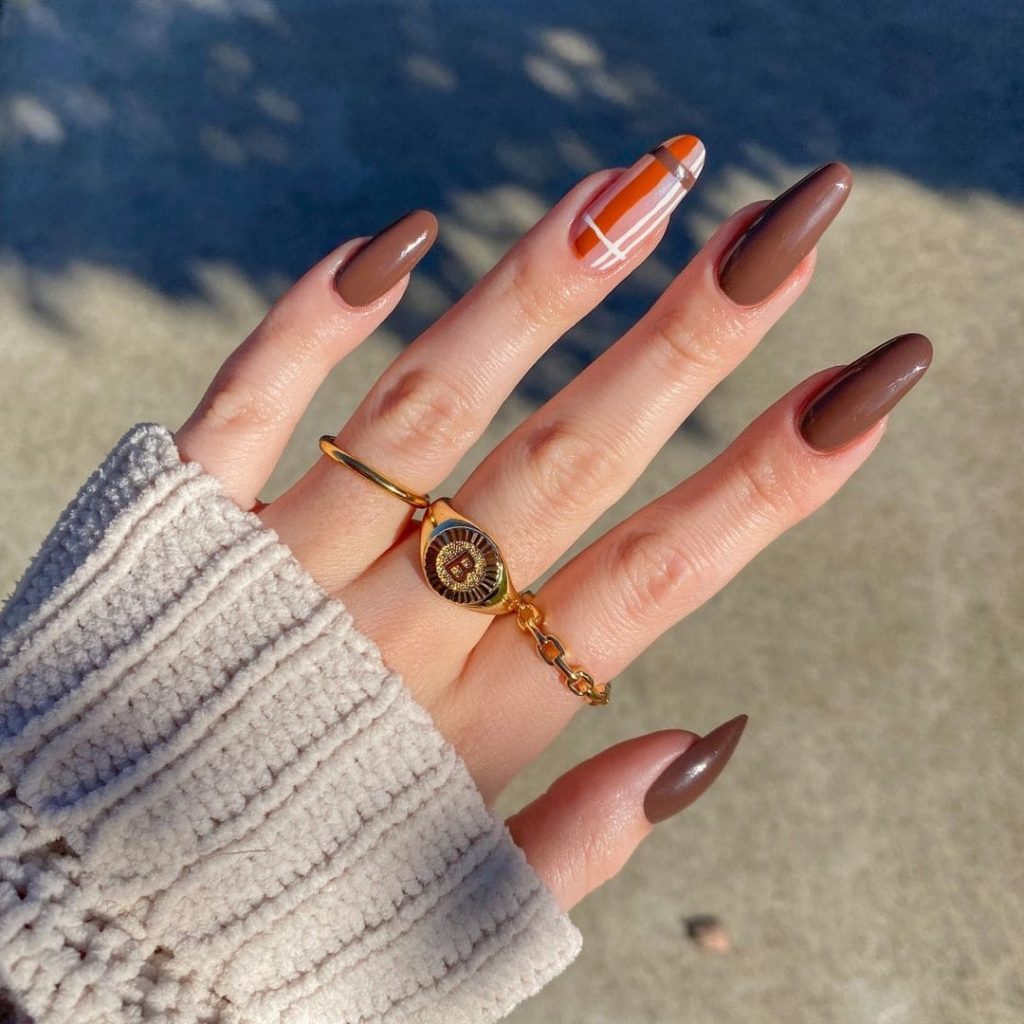 ---
7. Mocha Brown Acrylic Nails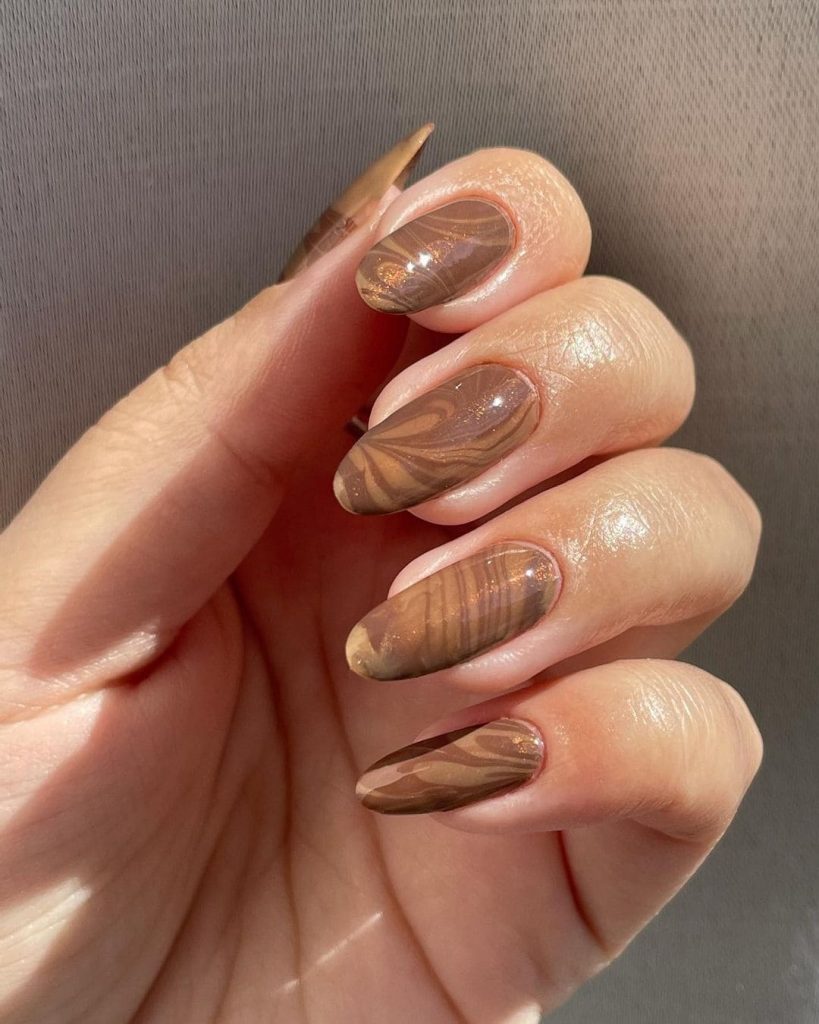 ---
8. Brown Marble Nails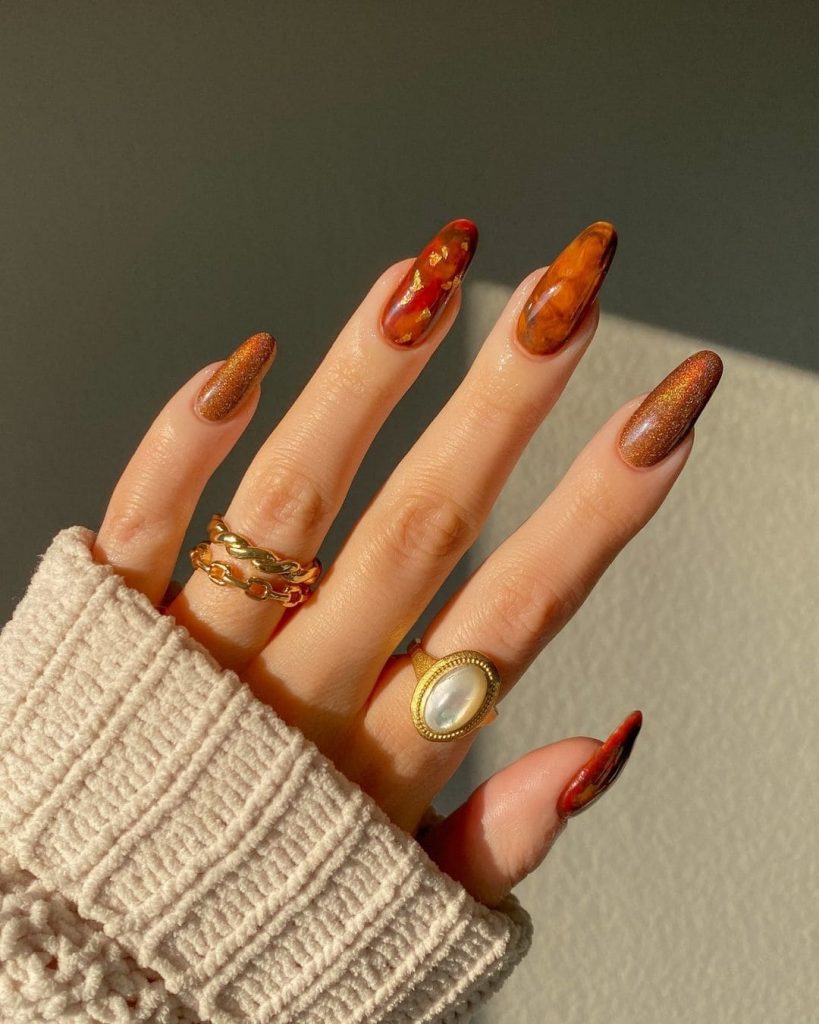 ---
9. Trendy Brown Tortoise Nails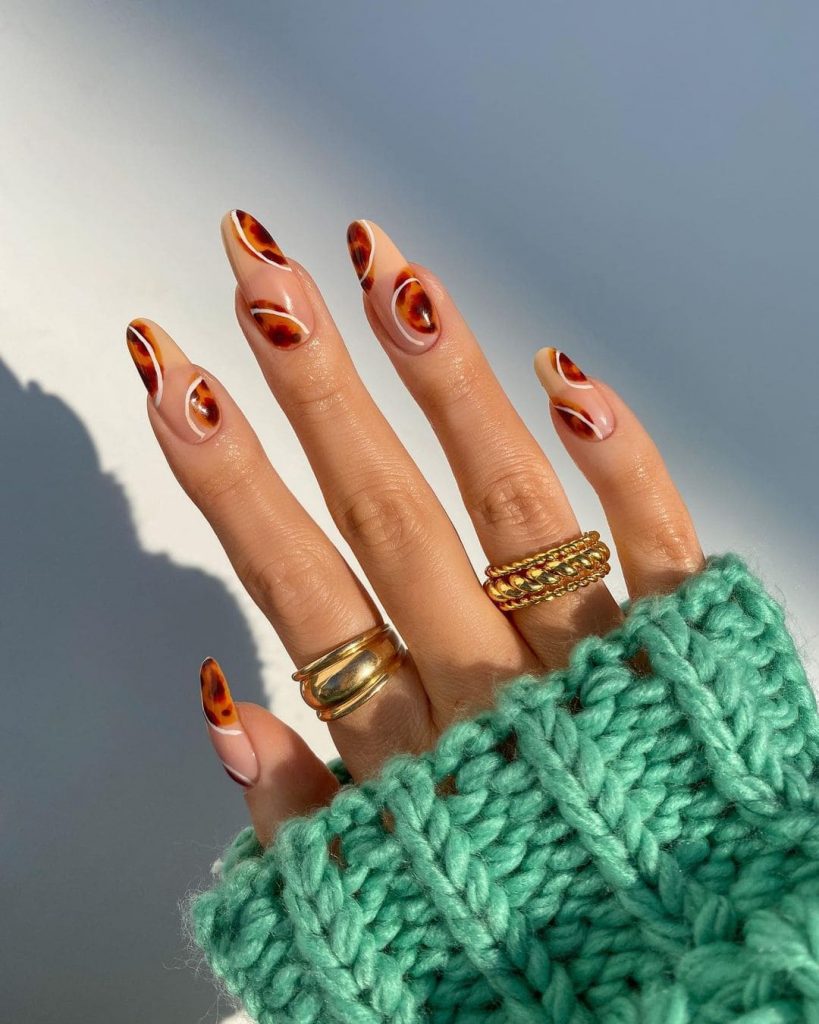 ---
10. Cow Nails Design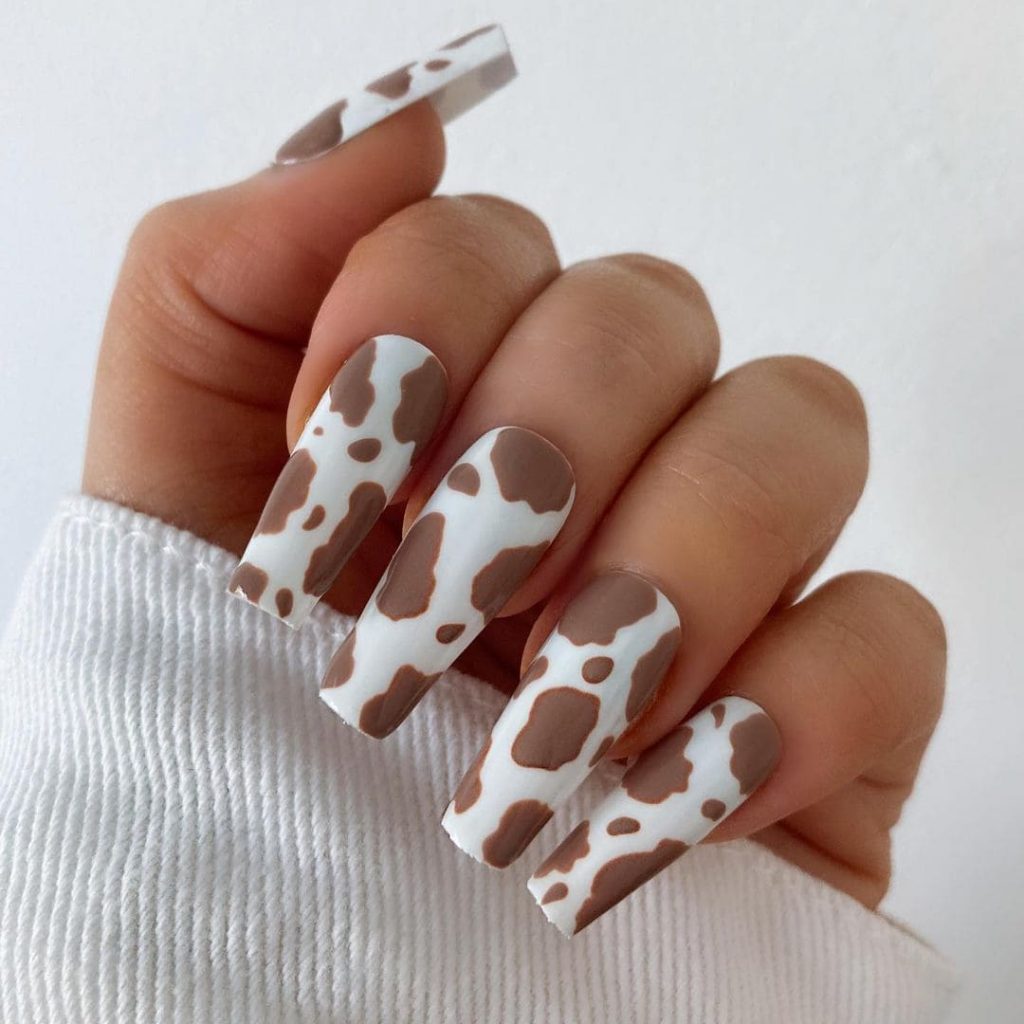 ---
11. Brown Fall Nails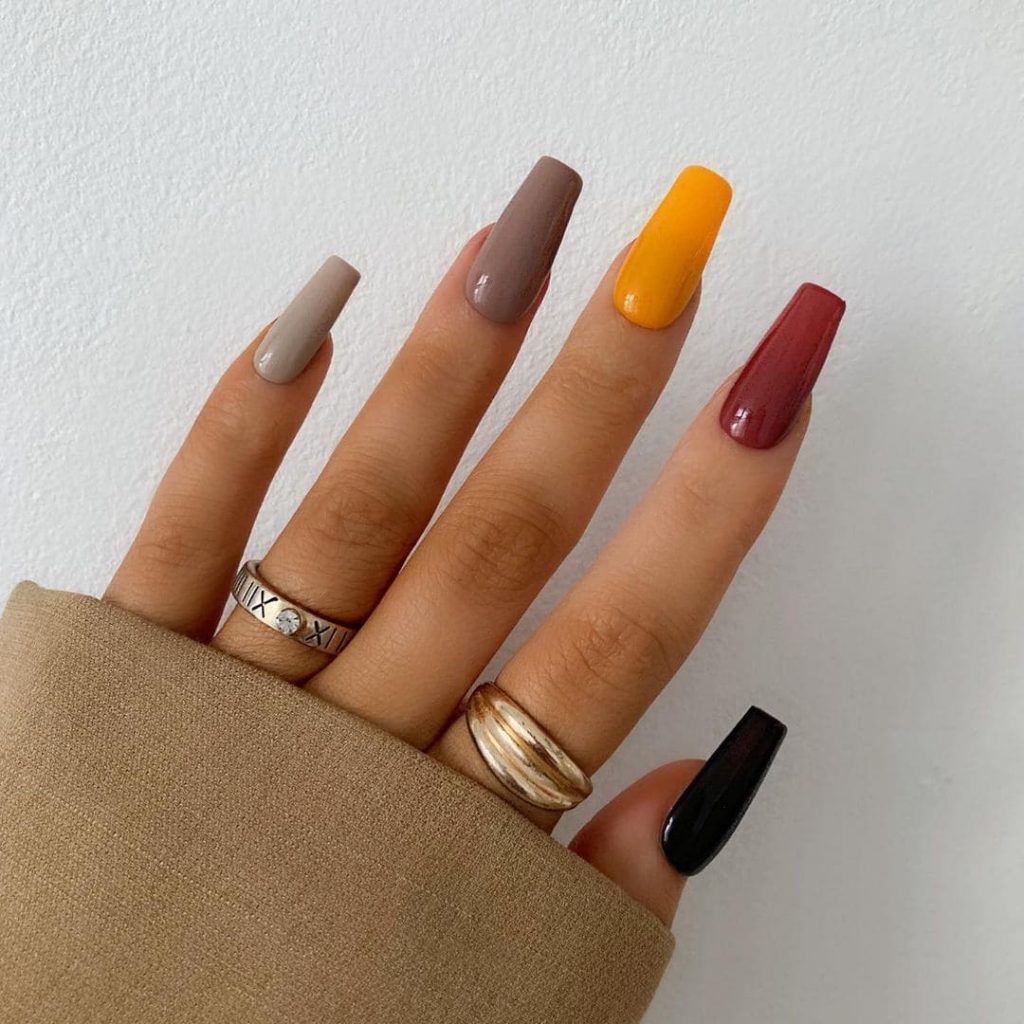 ---
12. Brown Cow Print Nails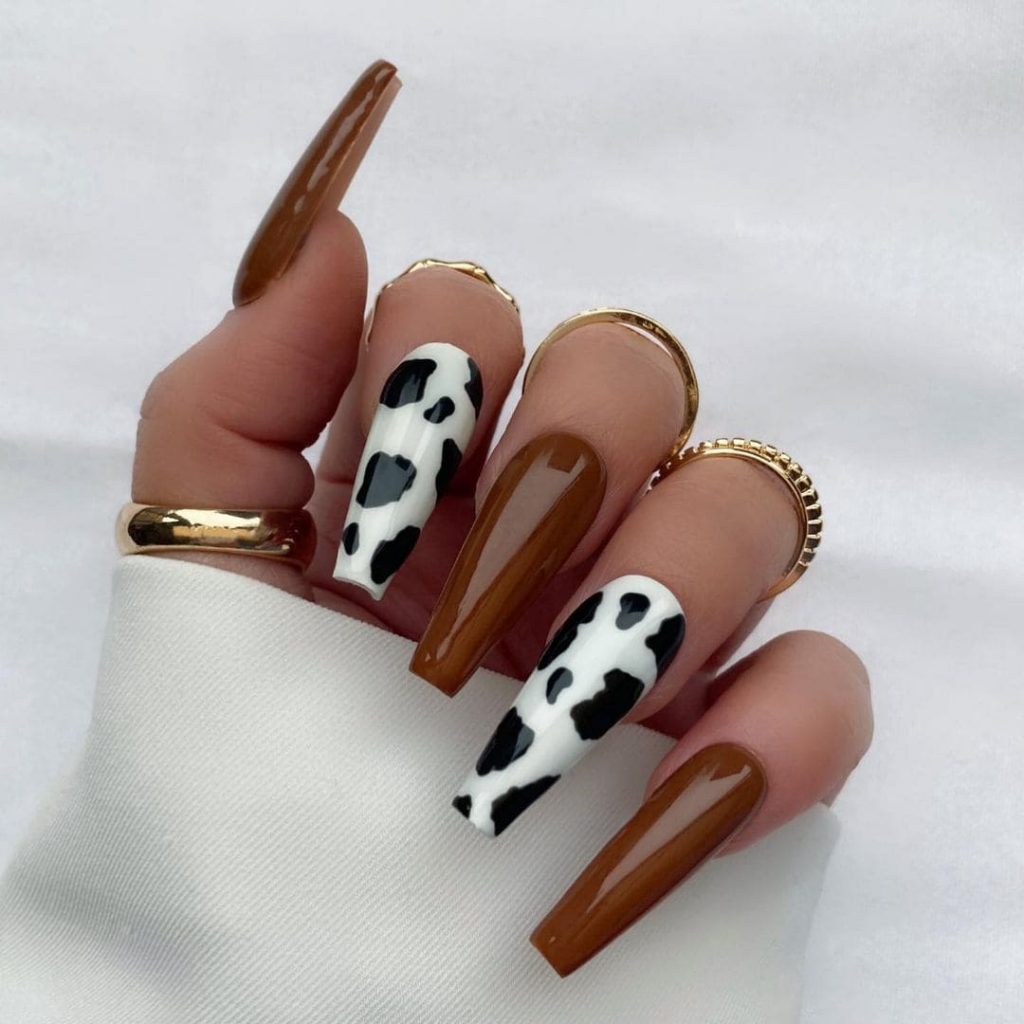 Related : 30 Eye-Catching Cow Print Nail Designs to Copy Now
---
13. Zebra Nail Art Design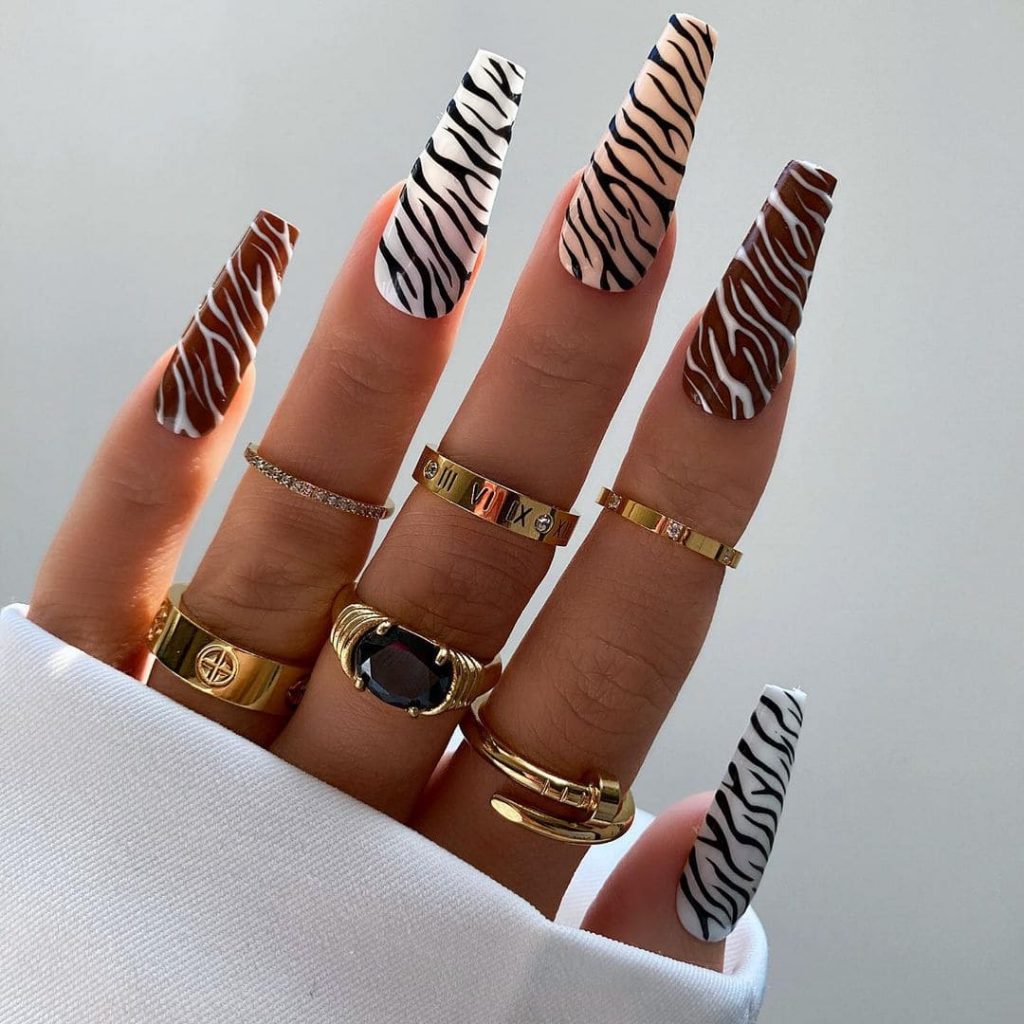 ---
14. Brown Gel Swirls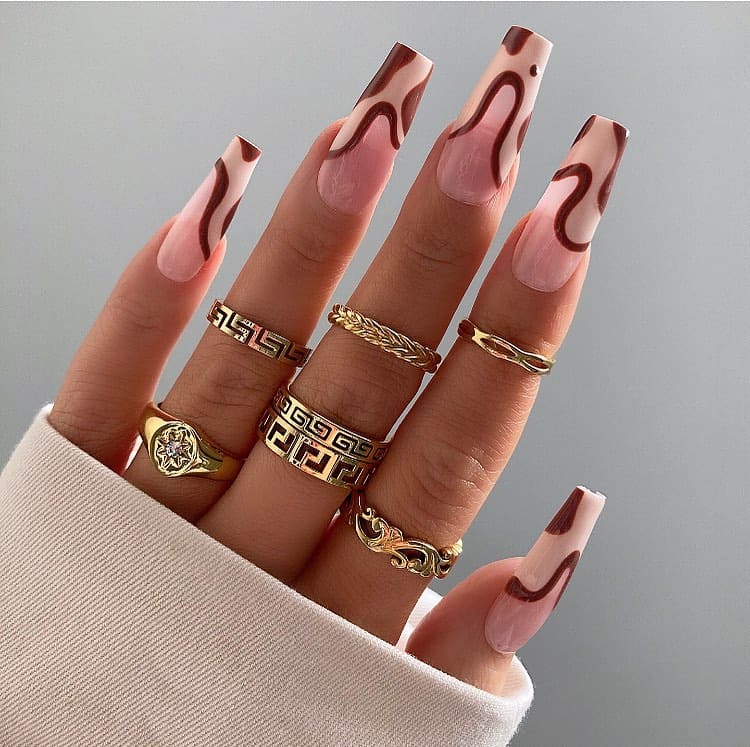 ---
15. Ice Cream Polka Dots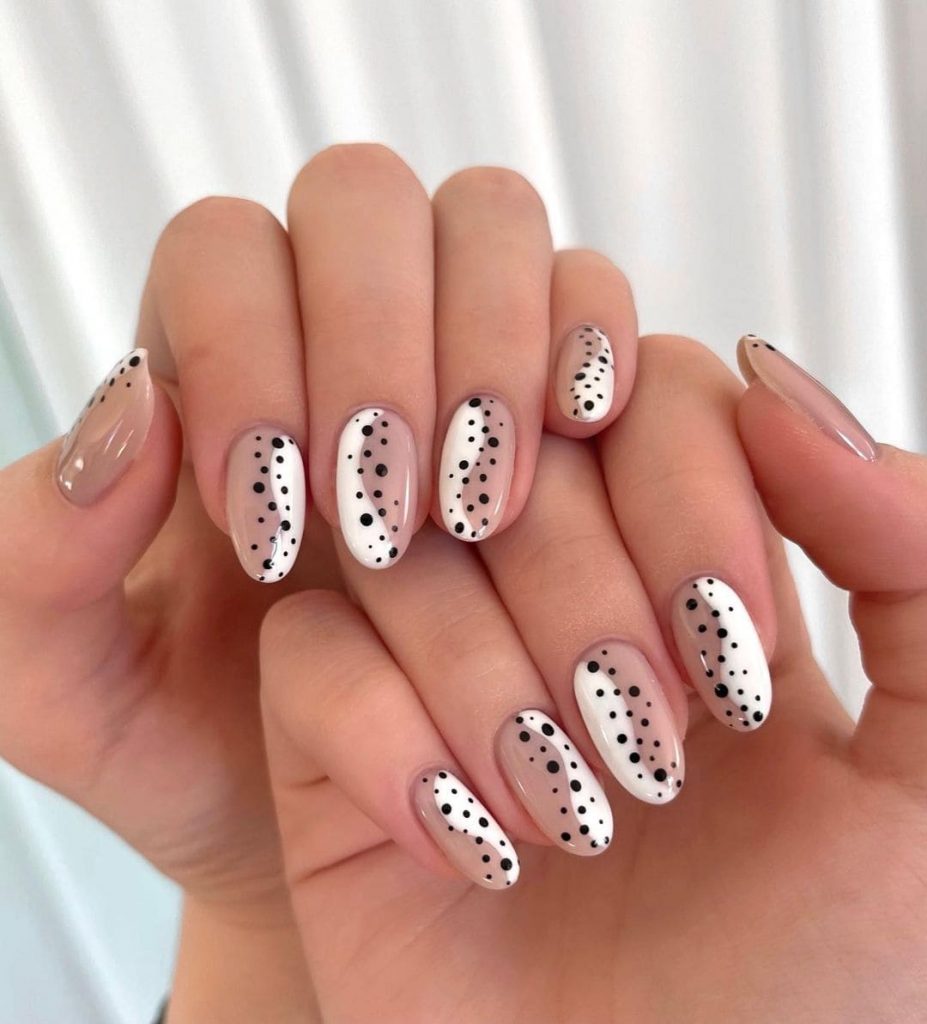 ---
16. Expresso Brown Nail Art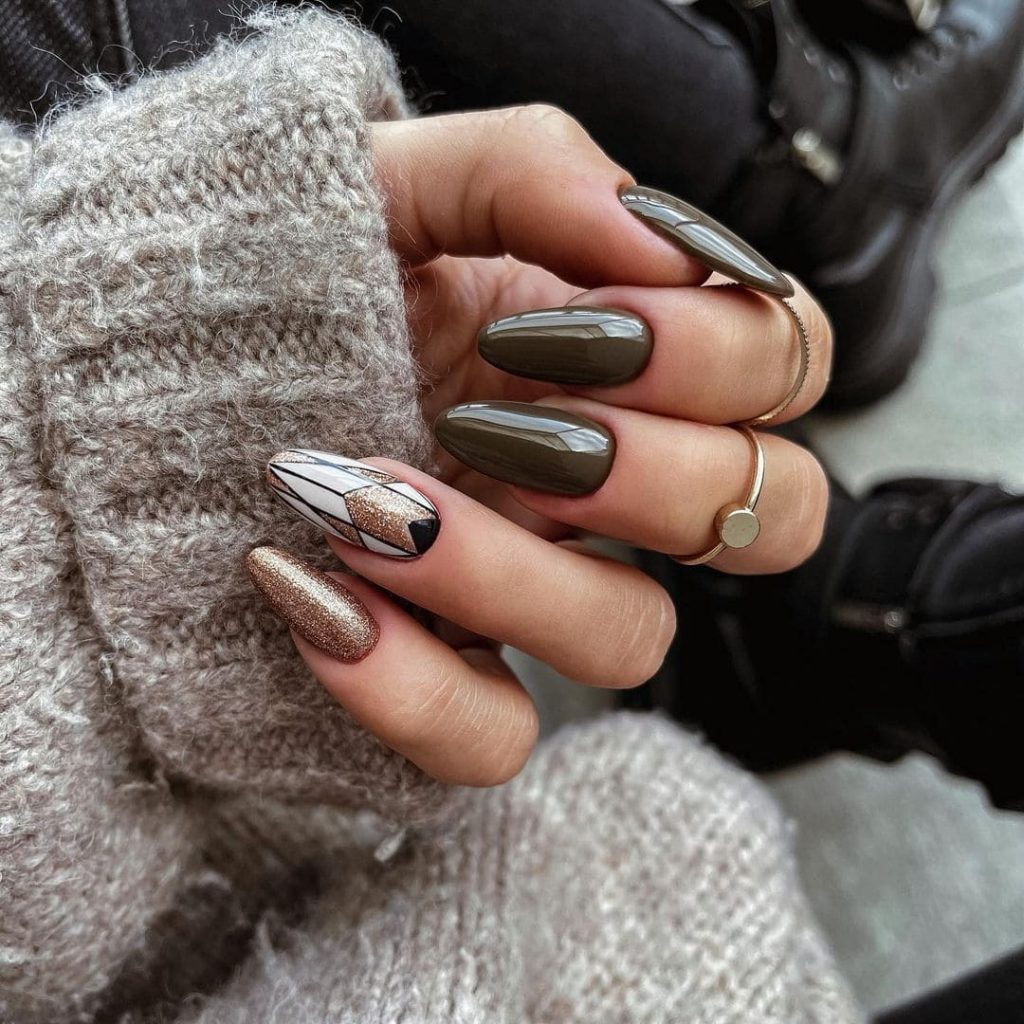 ---
17. Pink Chocolate Nails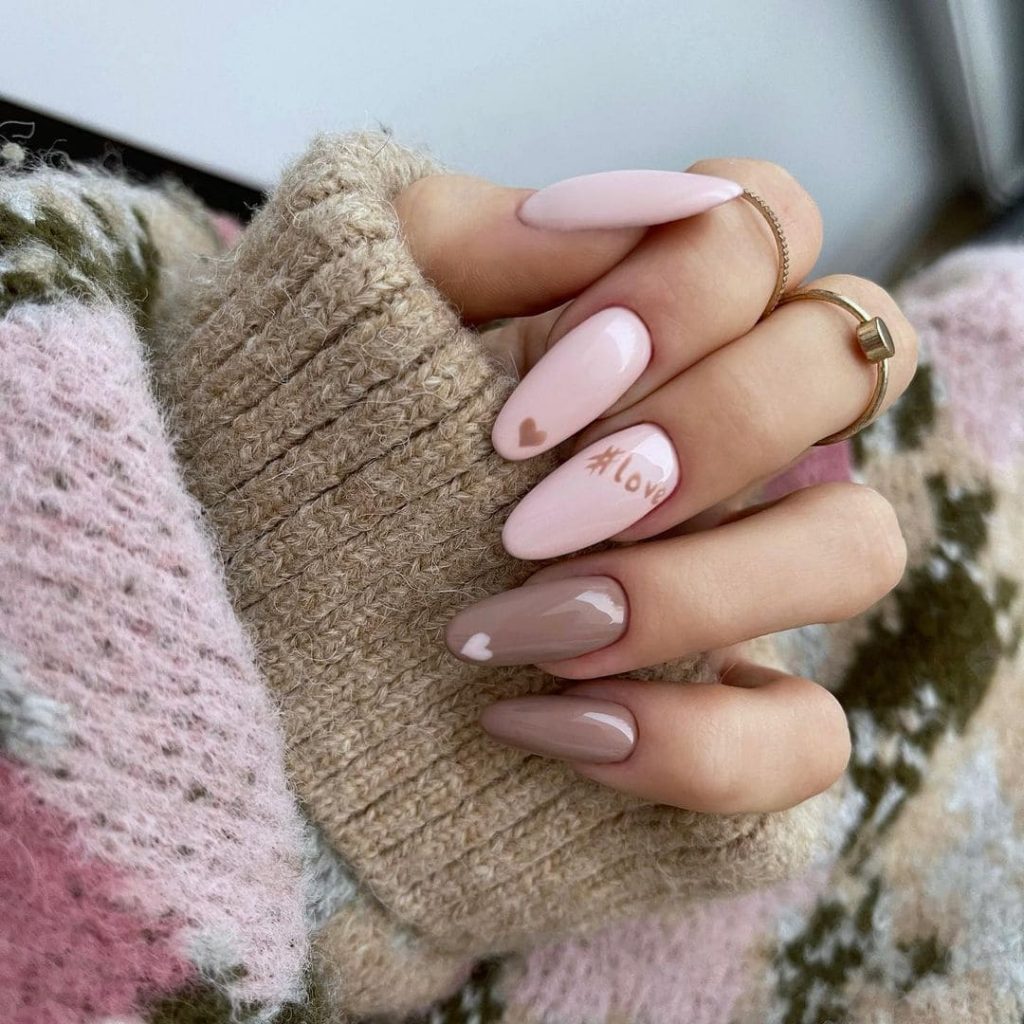 ---
18. Chocolate Milk Nails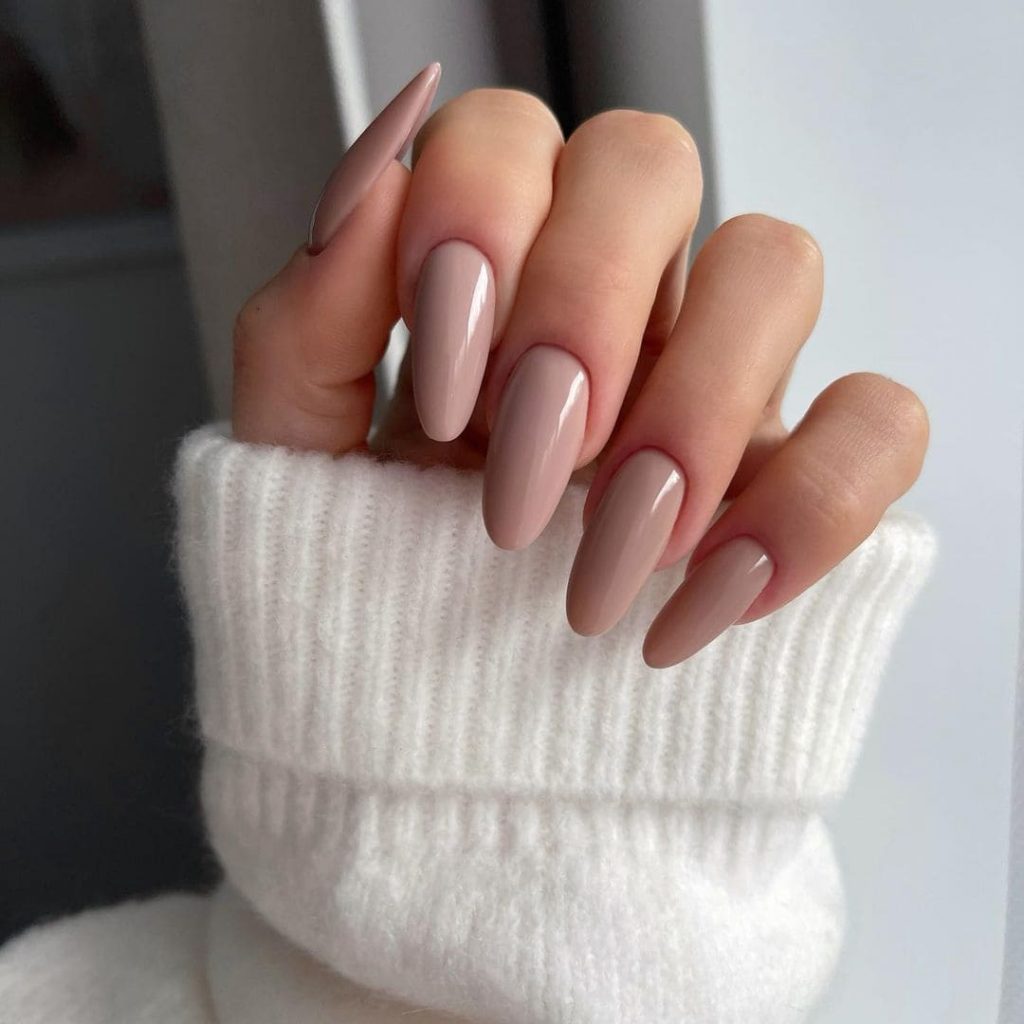 ---
19. Brown Heart Nails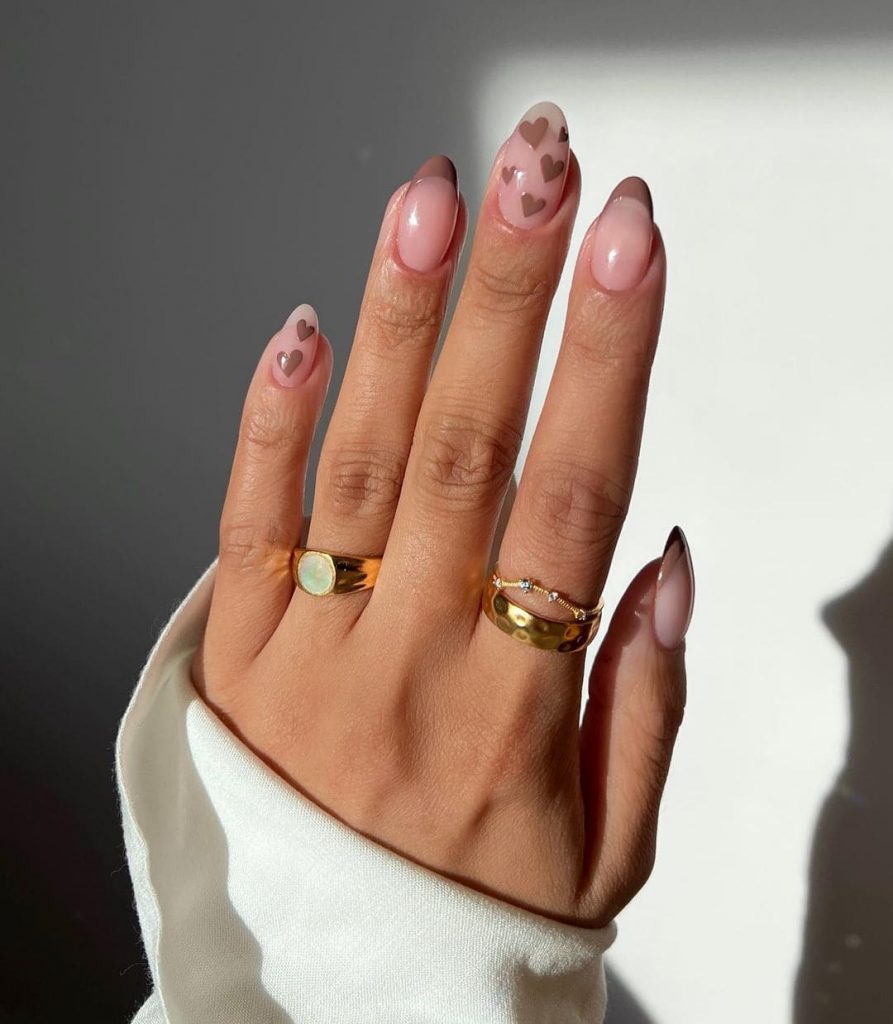 ---
20. Chocolate Nail Eyes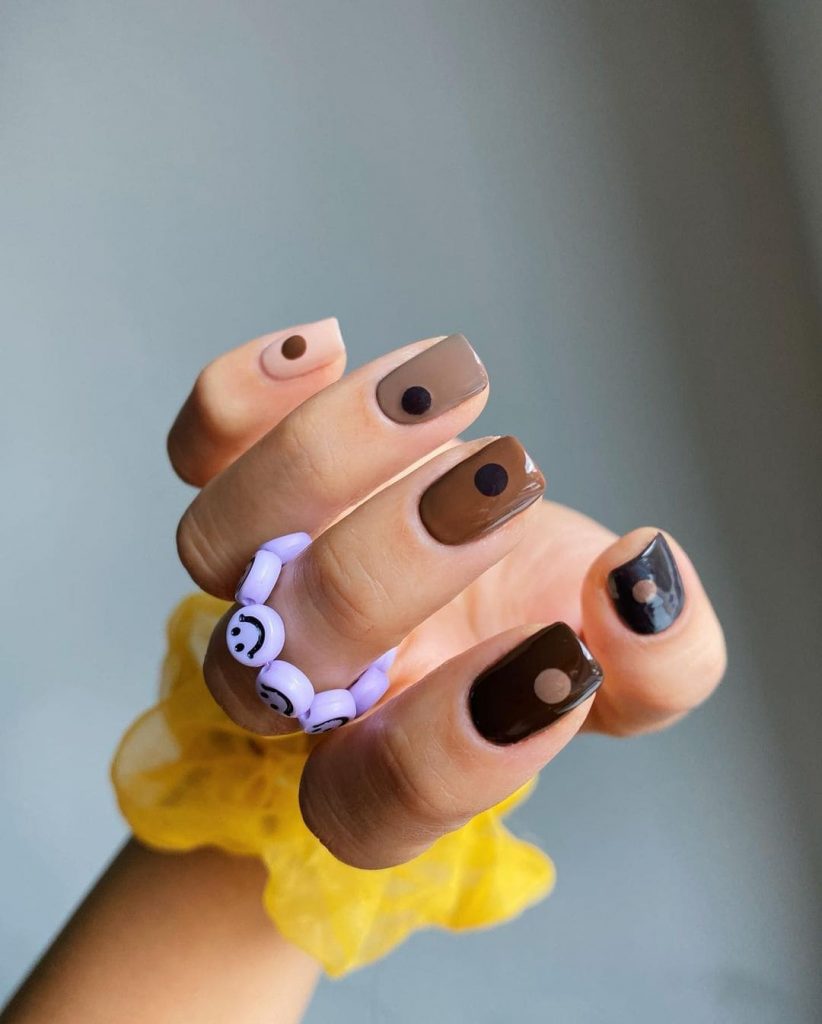 ---
21. Brown Daisy Swirl Nails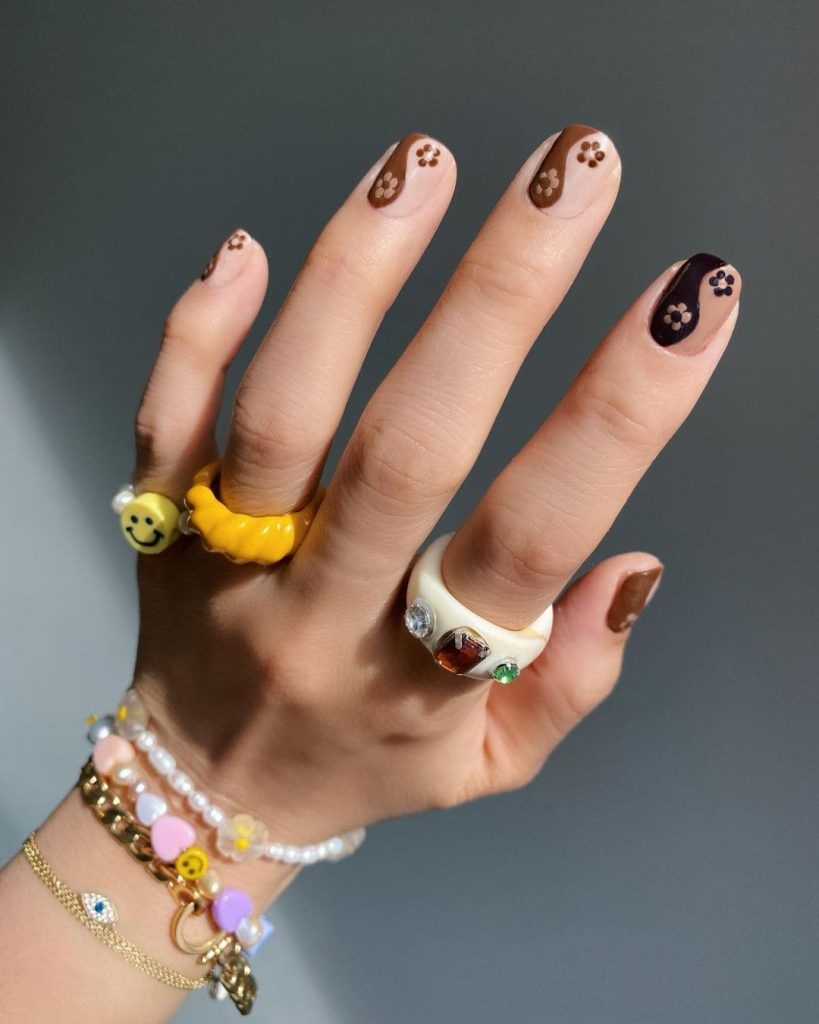 ---
22. Floral Summer Nails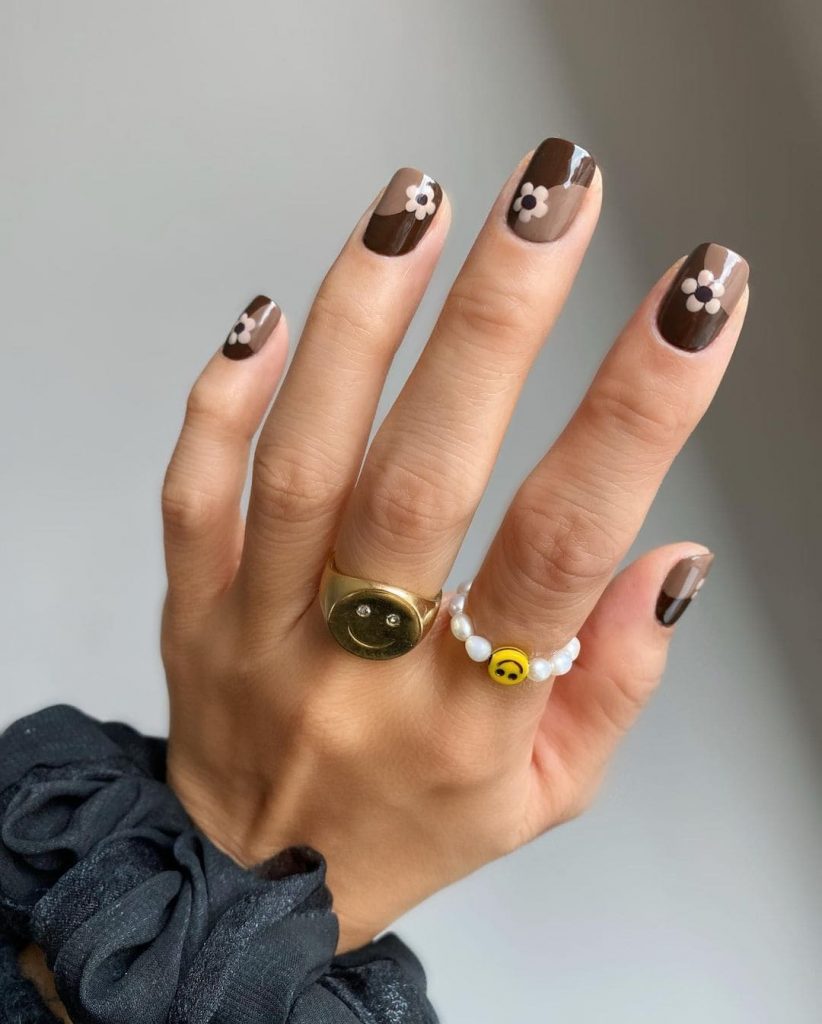 ---
23. Milk Chocolate Nails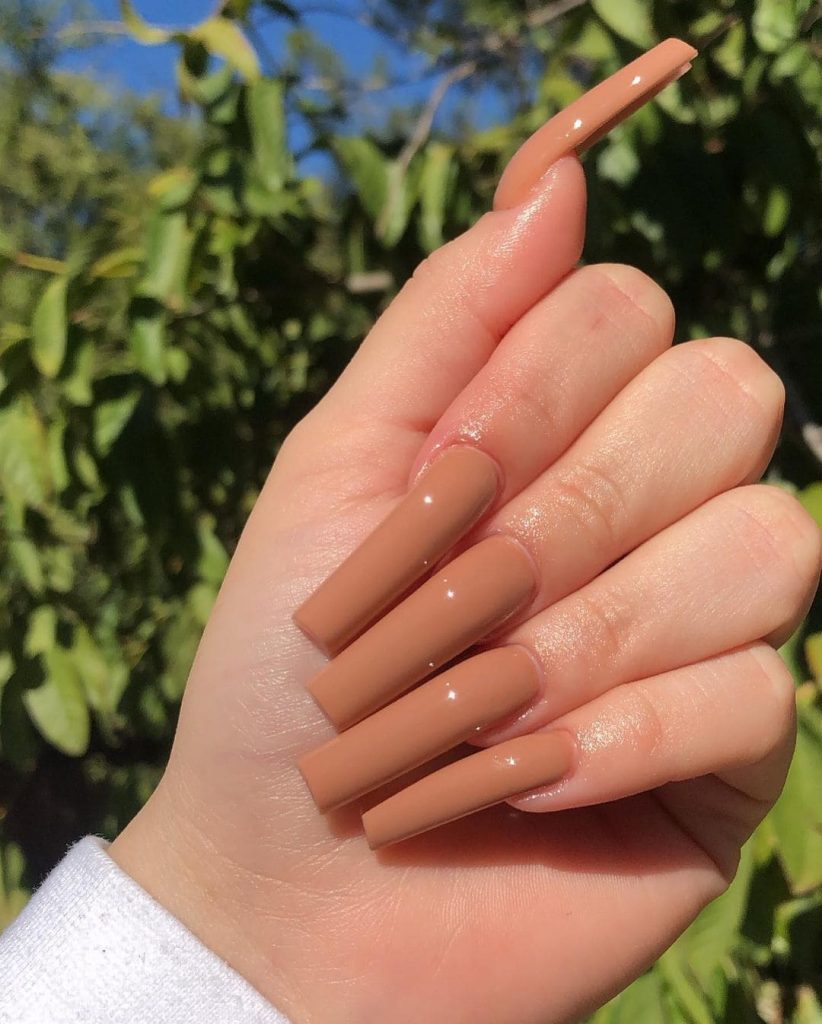 ---
24. Glossy Brown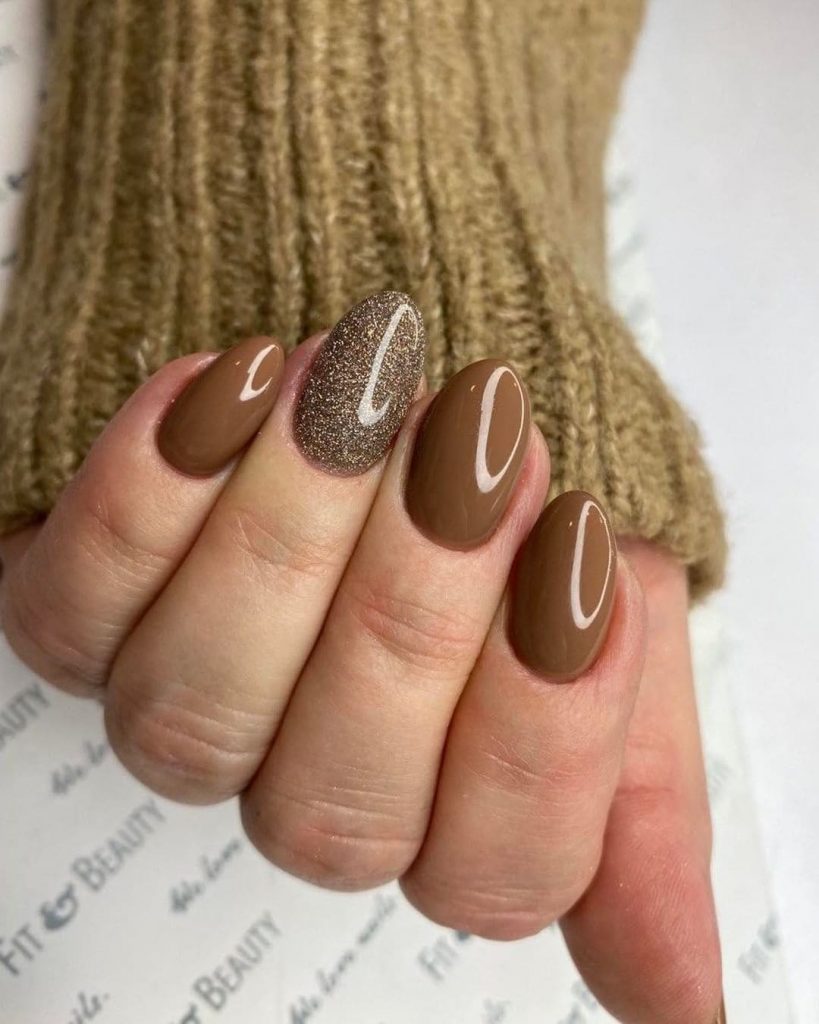 ---
25. Brown Flake Nails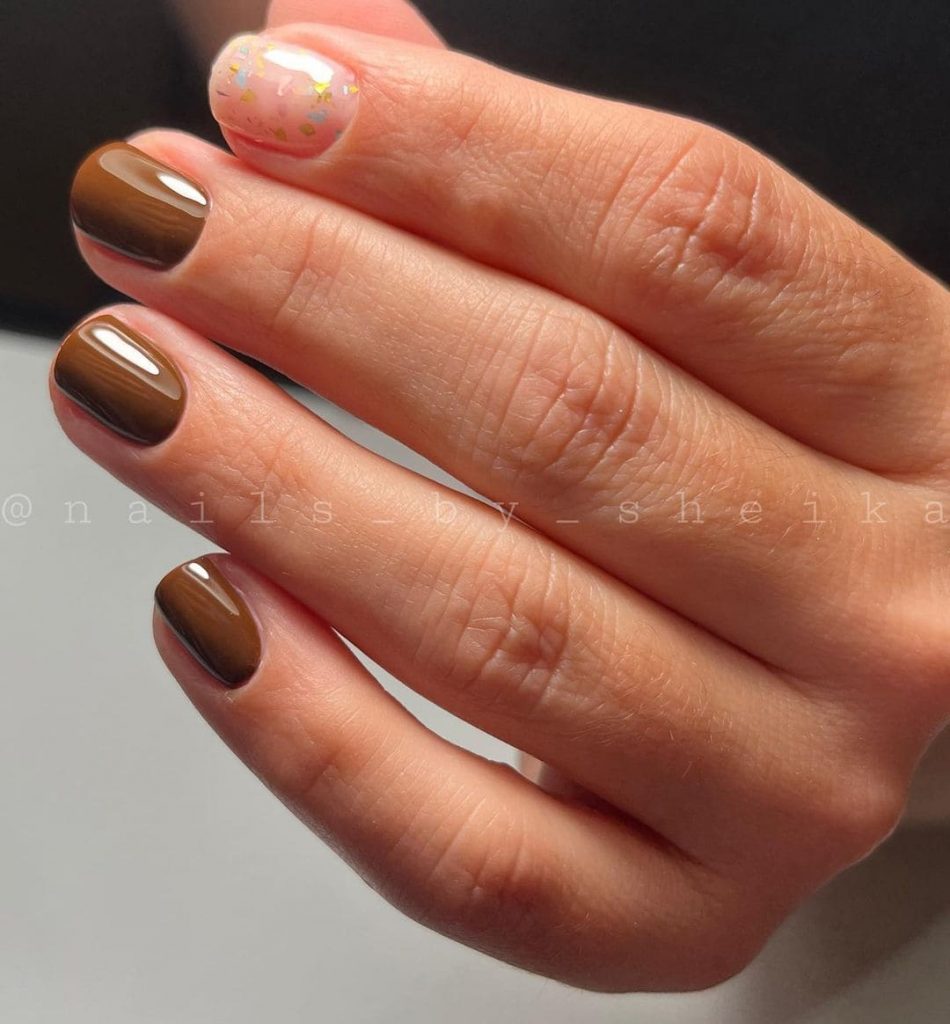 ---
26. Brown Nail Art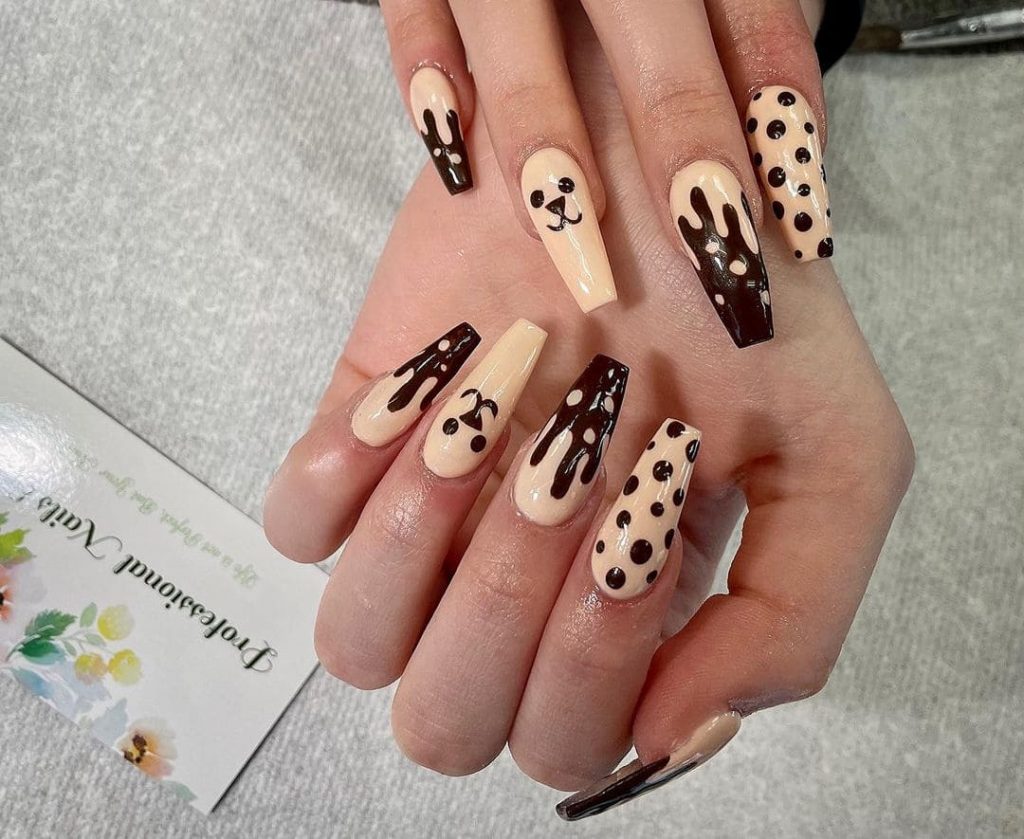 ---
27. Brown Ombre Nails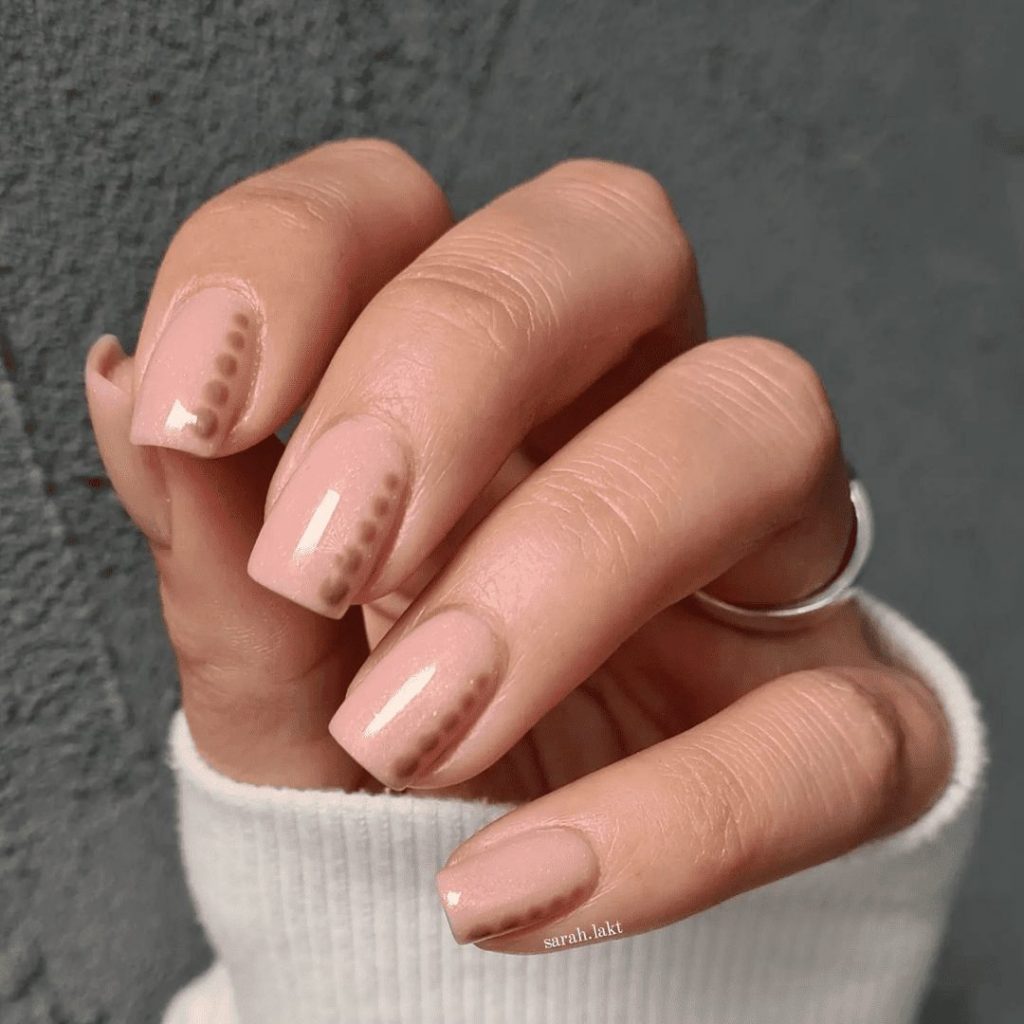 ---
28. Glitter Brown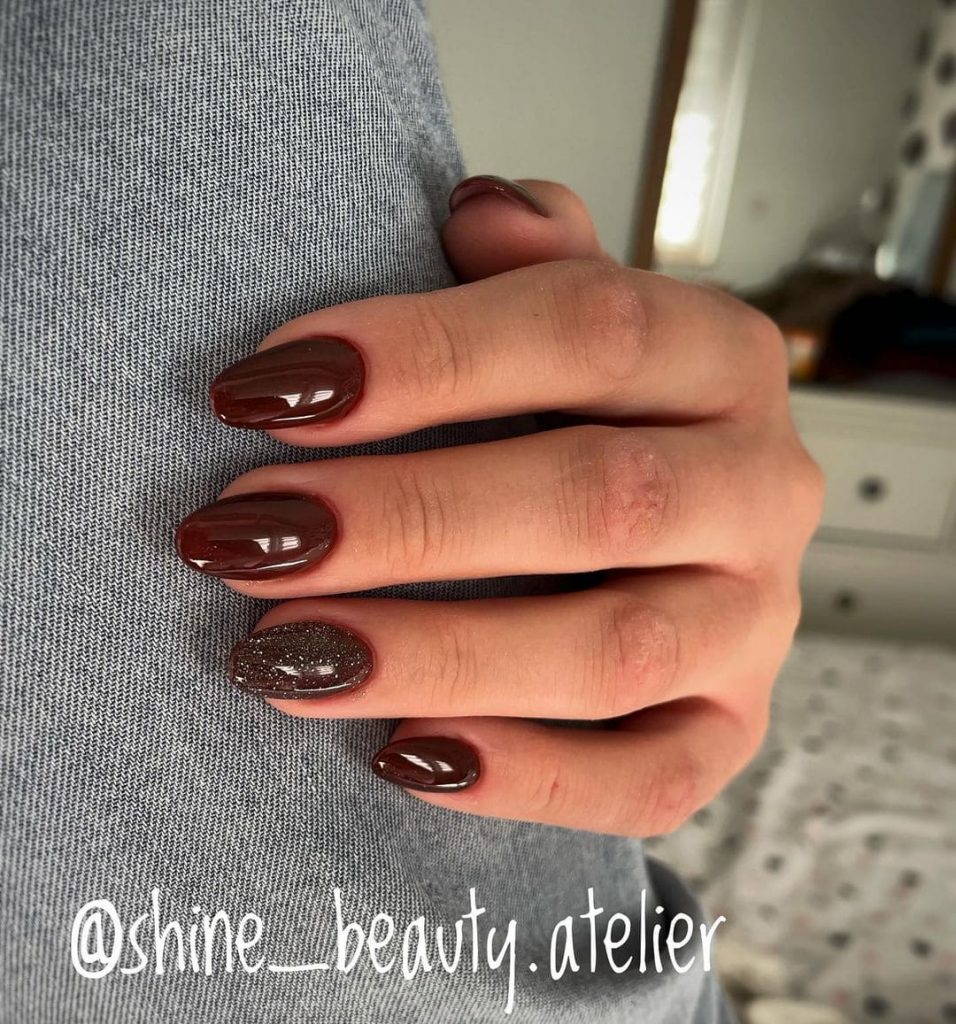 ---
29. Palm Tree Nails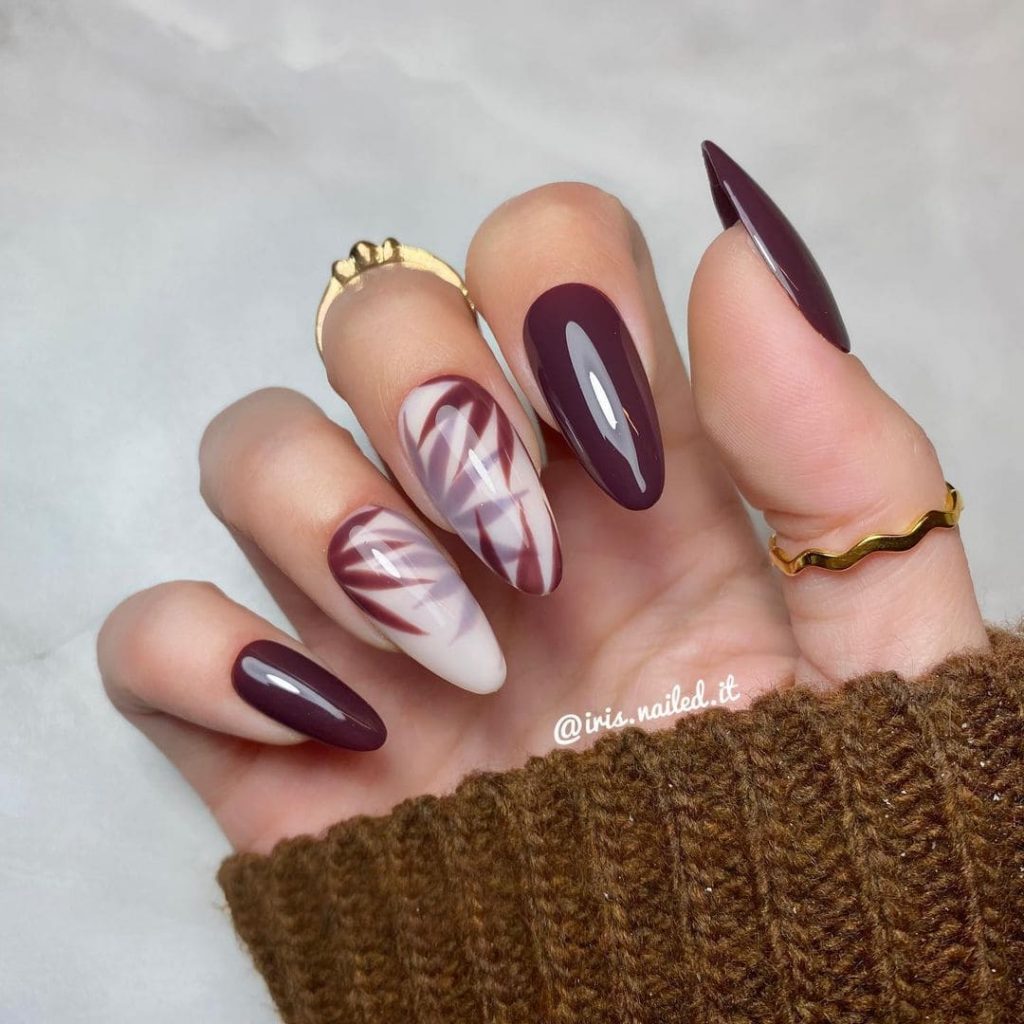 ---
30. Brown Acrylic Nails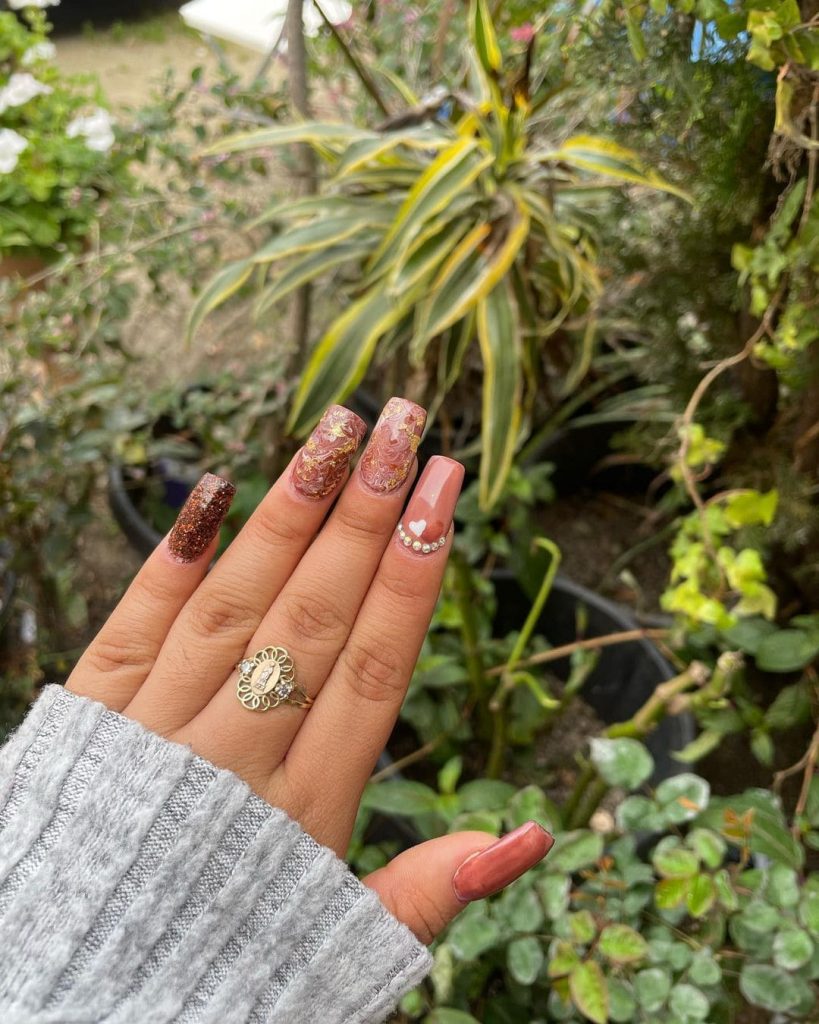 ---
31. Brown Abstract Nails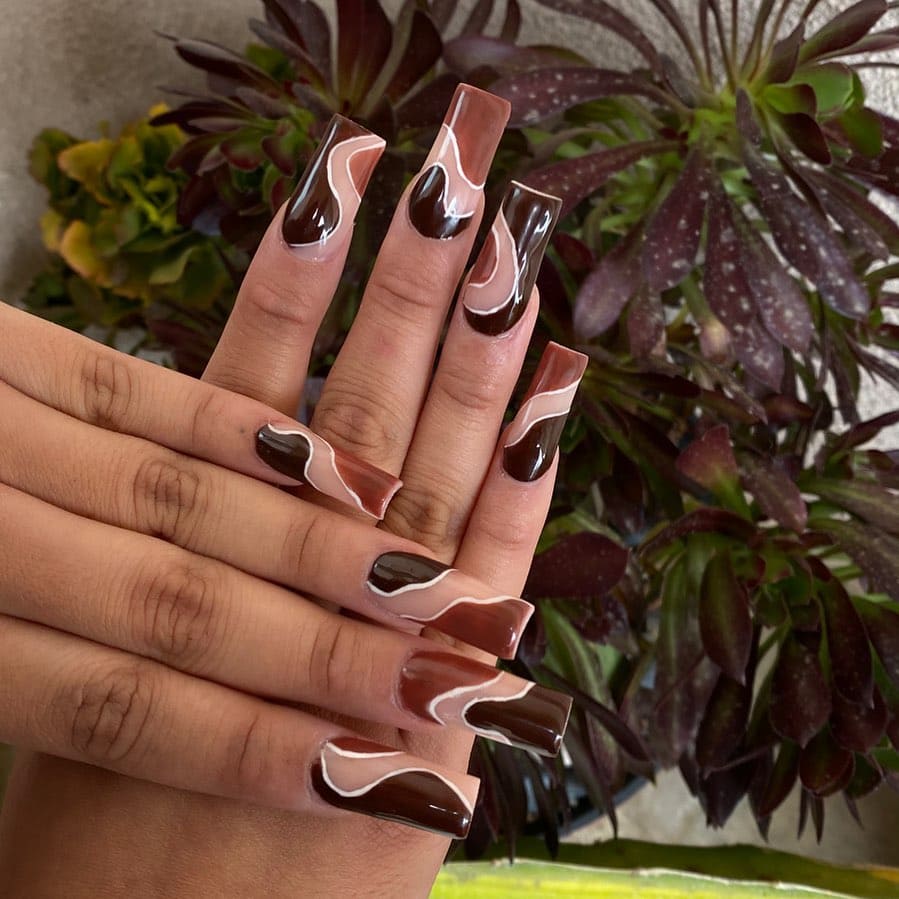 ---
32. Brown Swirl Candy Nails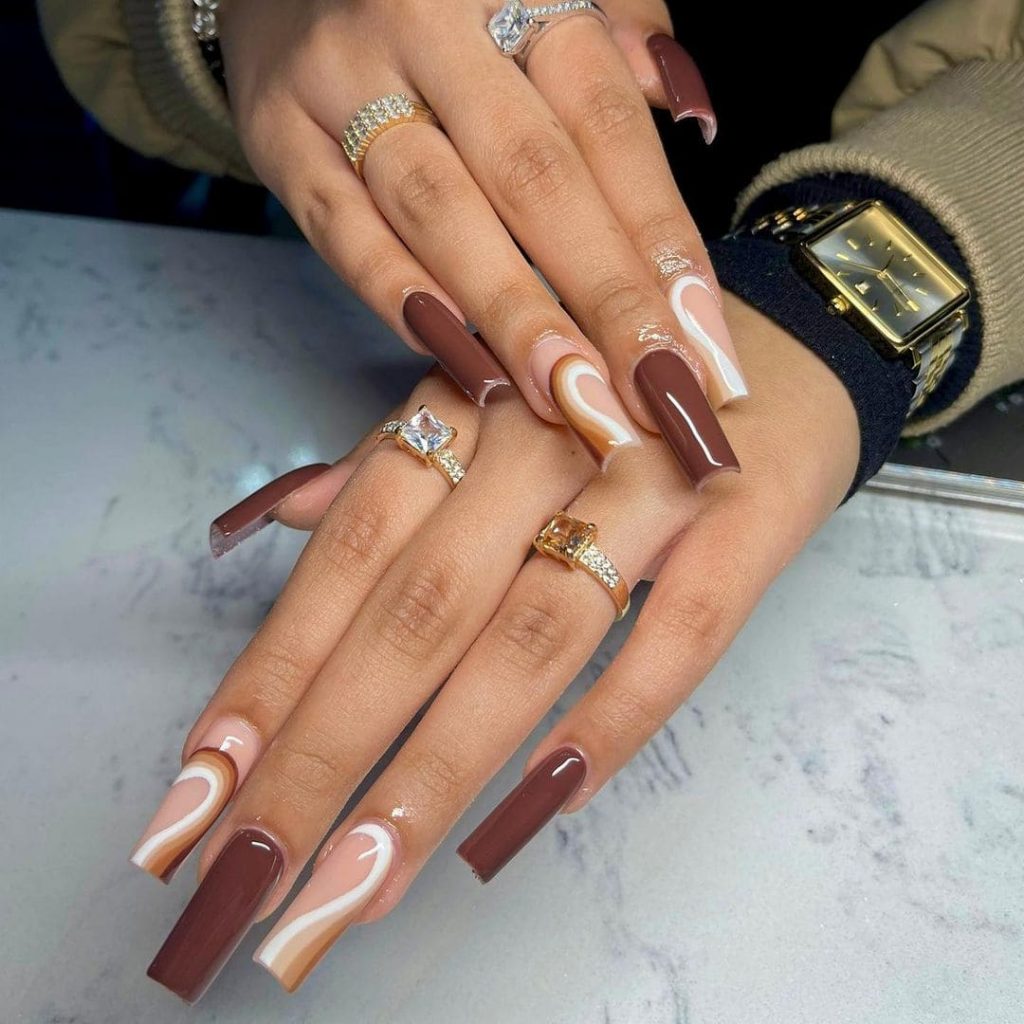 ---
33. Brown French Tip Nails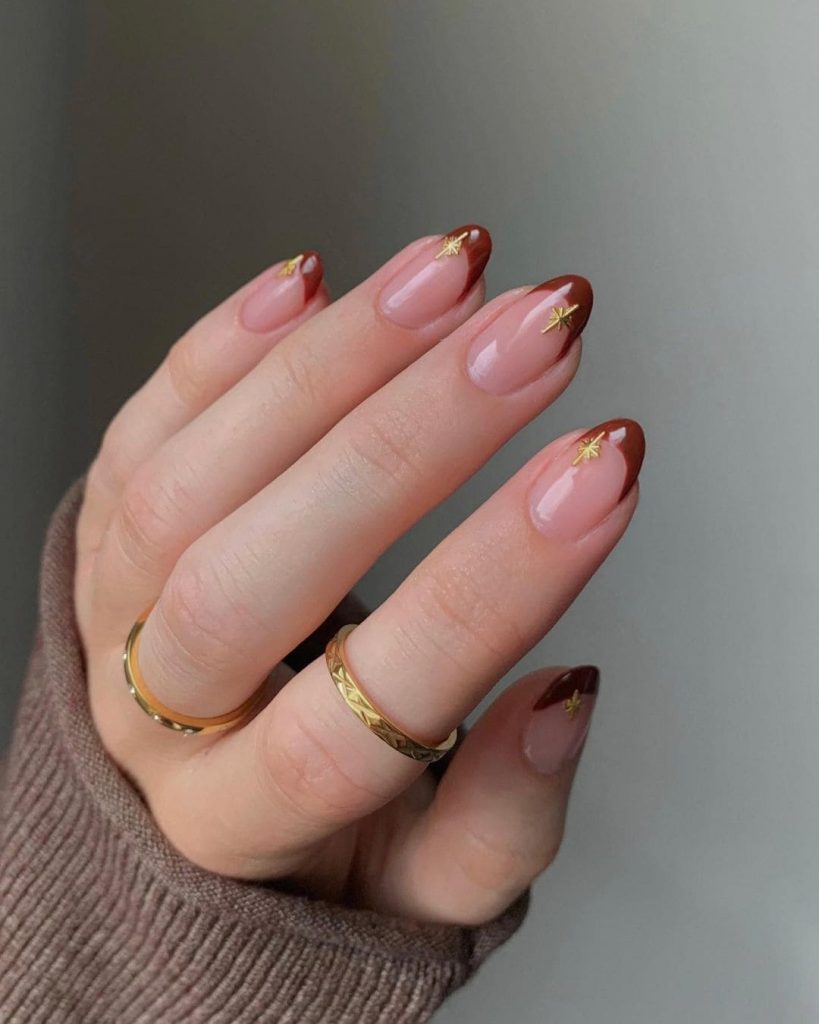 ---
34. Chocolate Shades of Brown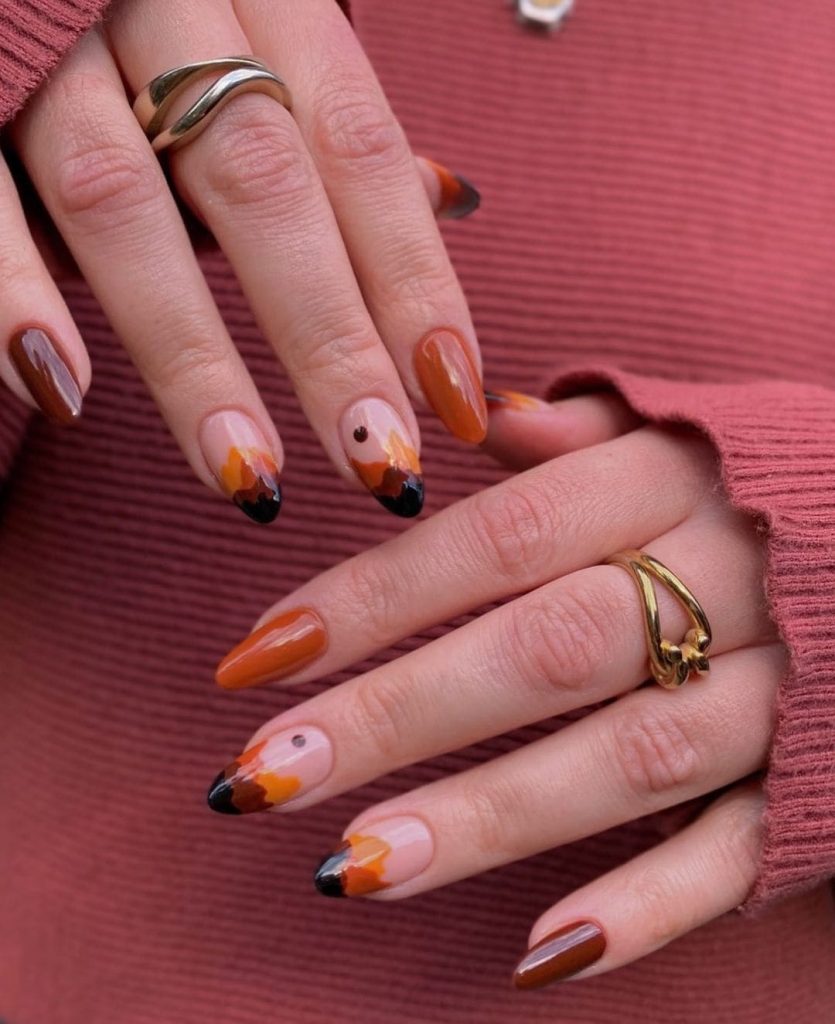 ---
35. Brown Floral Fireworks Nails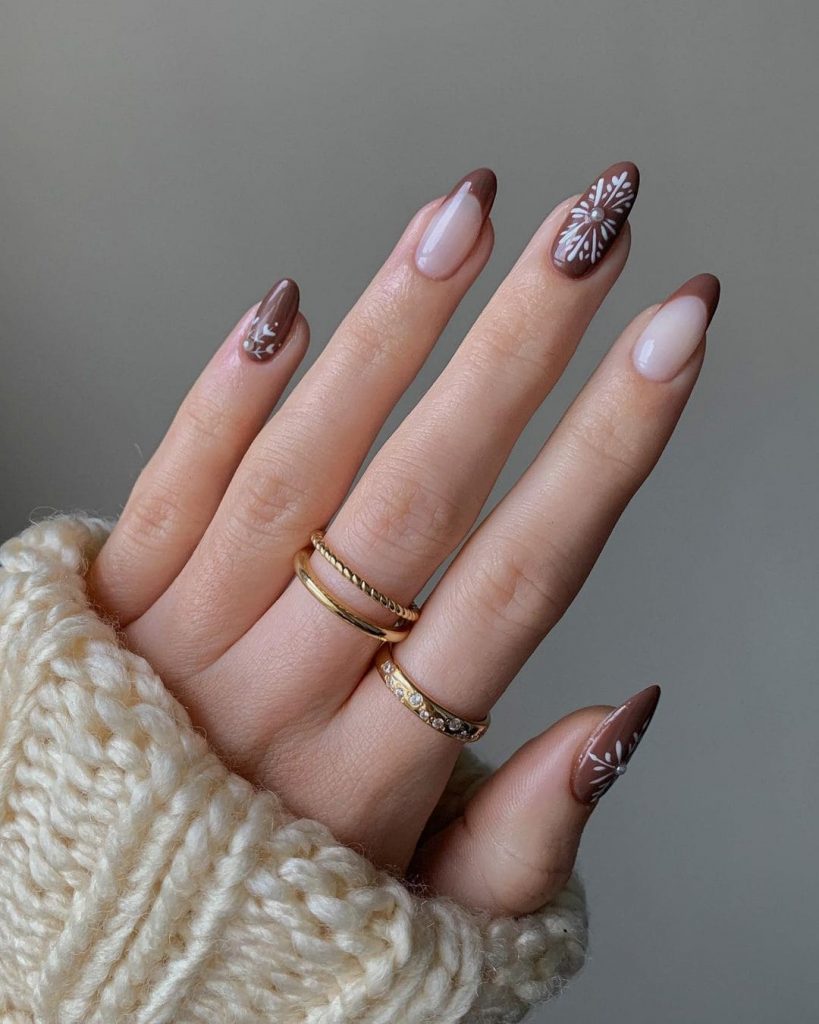 ---
36. Brown Nail Designs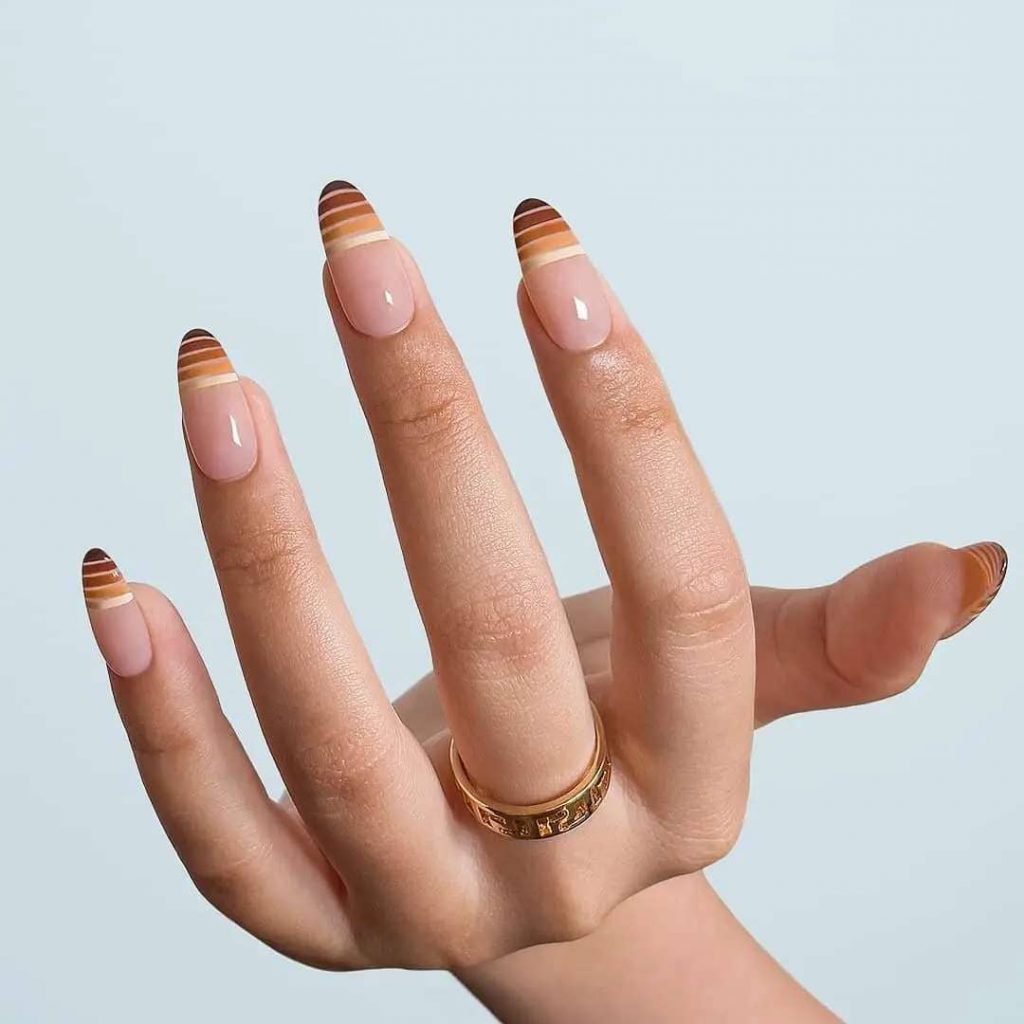 ---
37. Autumn Abstract Nails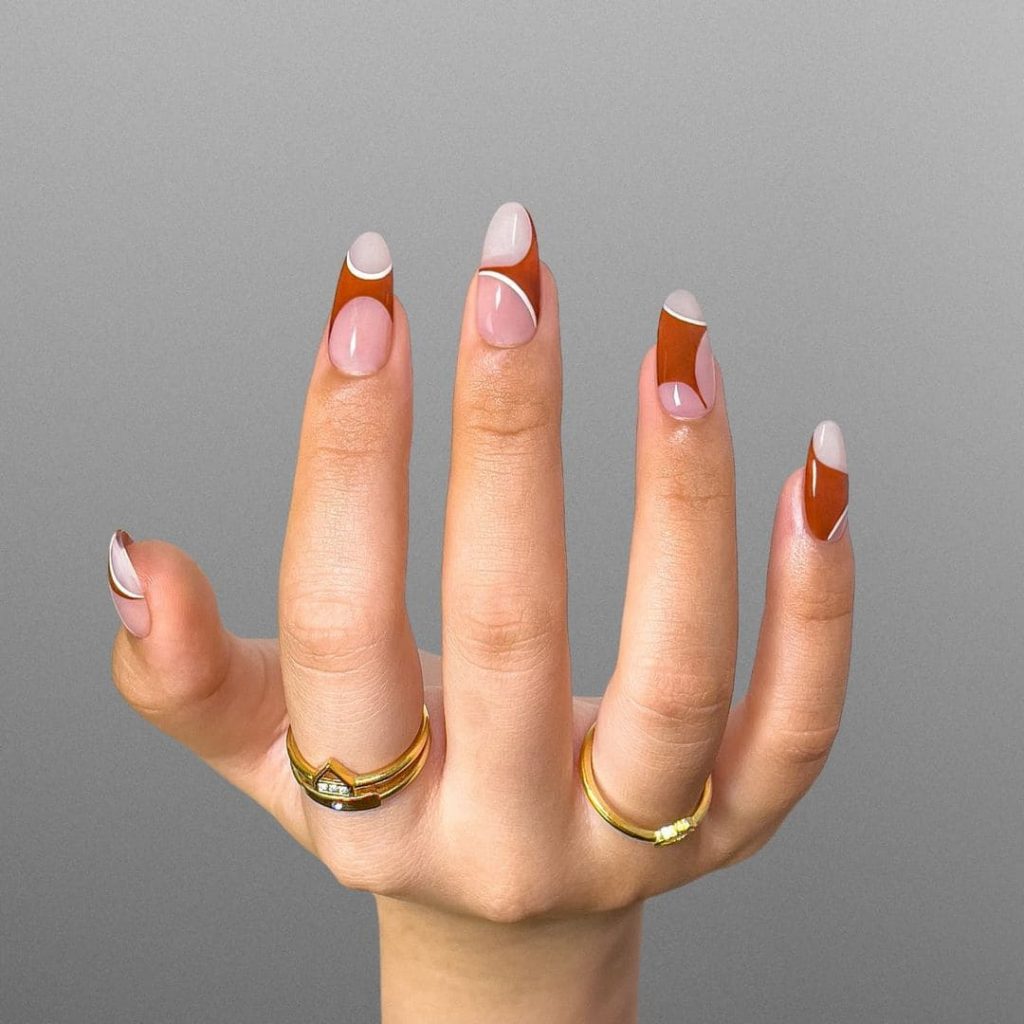 ---
38. Brown Swirl Nails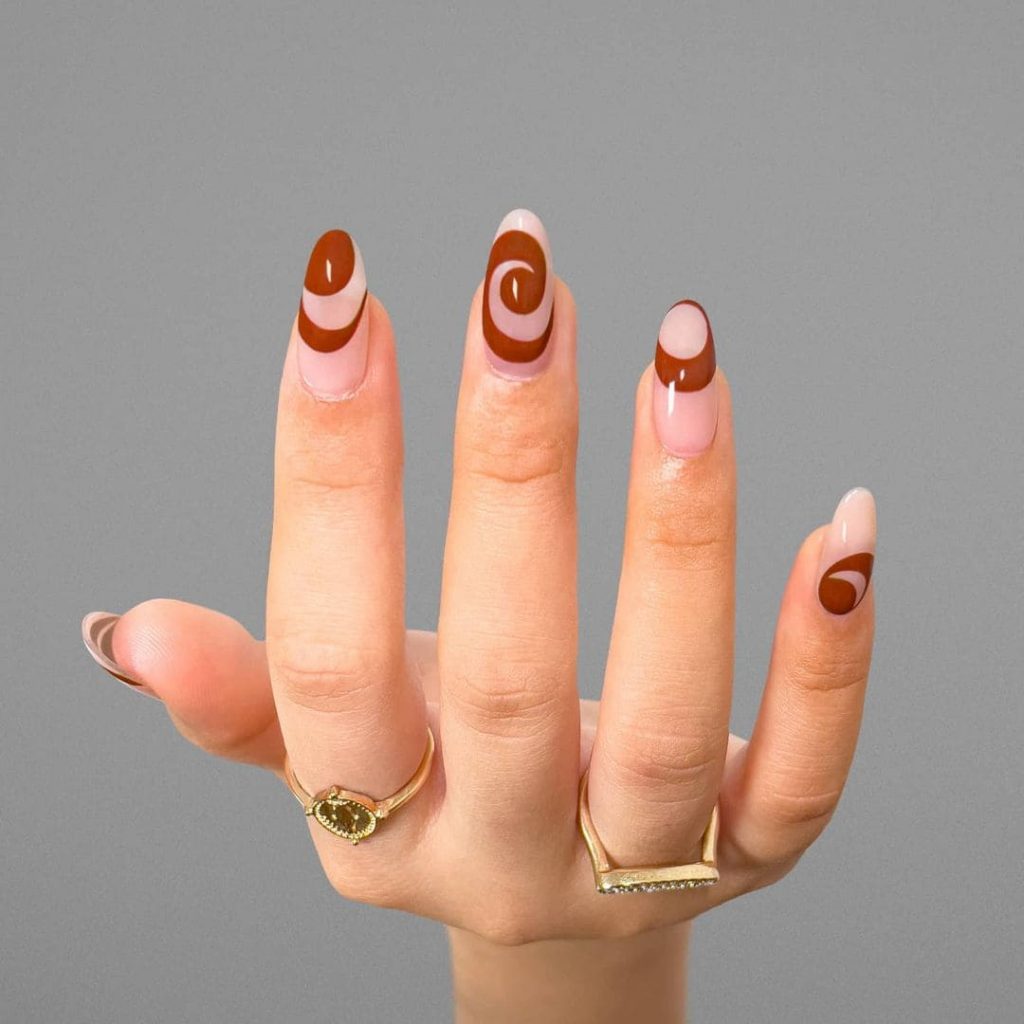 ---
39. Brown Coffin Nails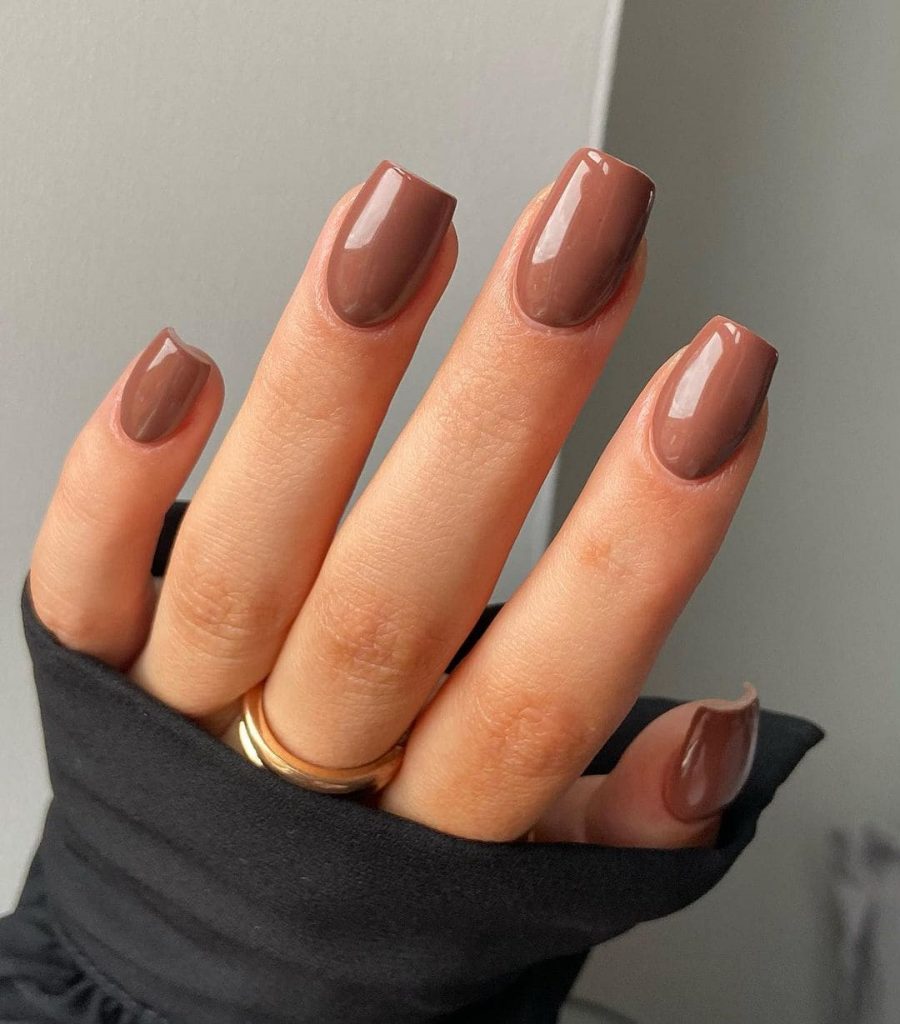 ---
40. Chocolate Neutral Nails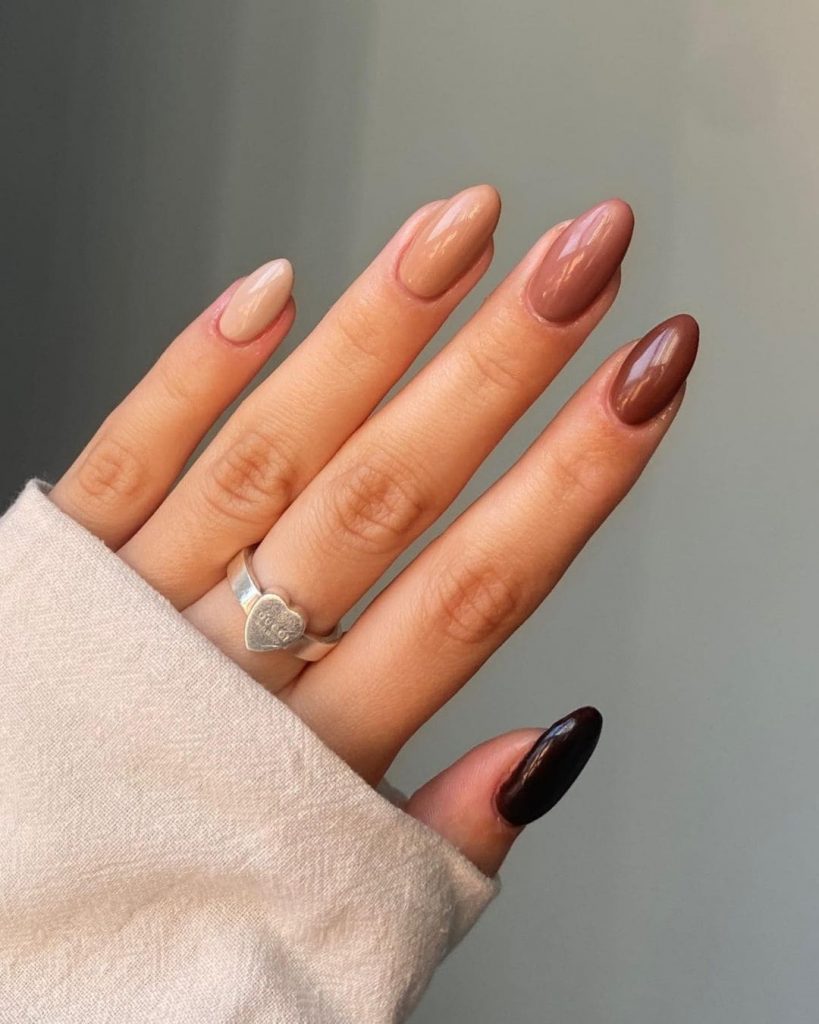 ---
41. Short Brown French Nails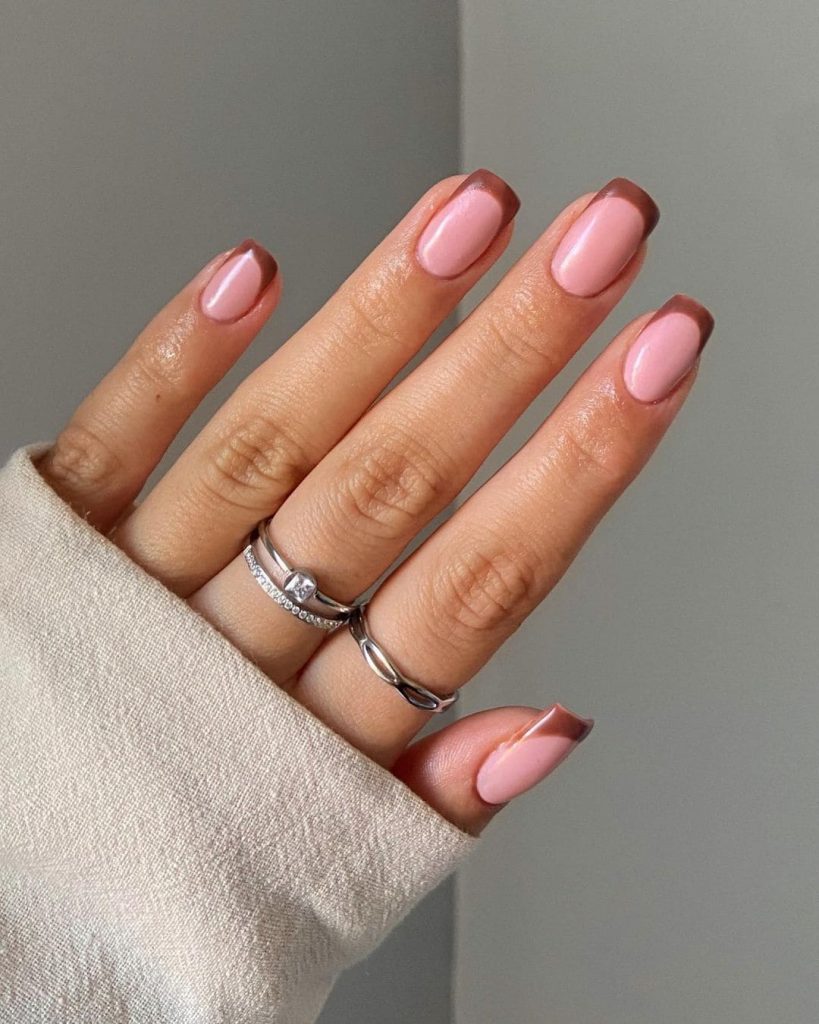 ---
42. Different Shade Brown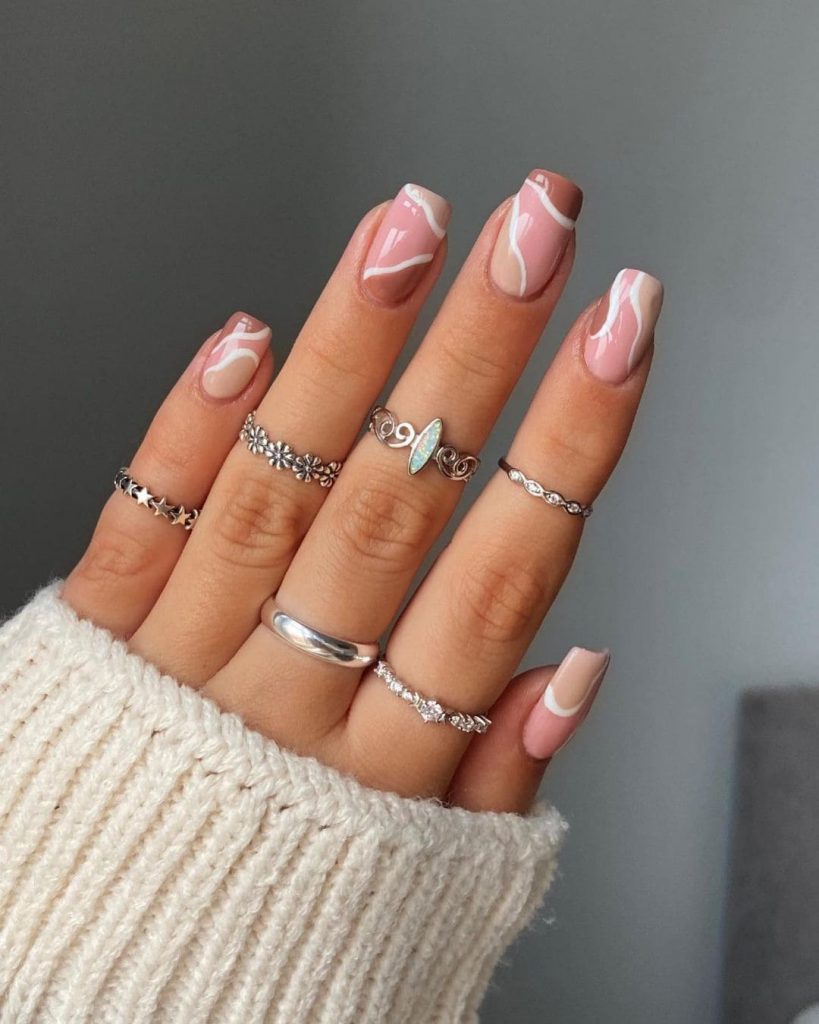 ---
43. Brown Nude Nails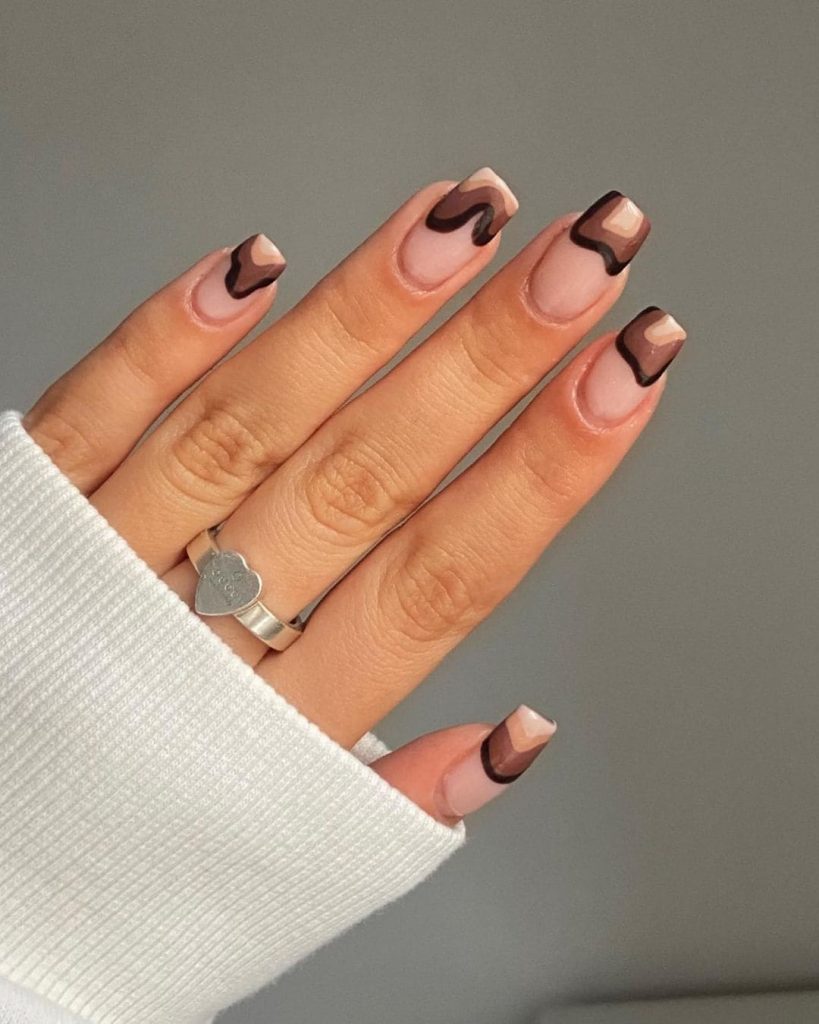 ---
44. Matte Brown Nails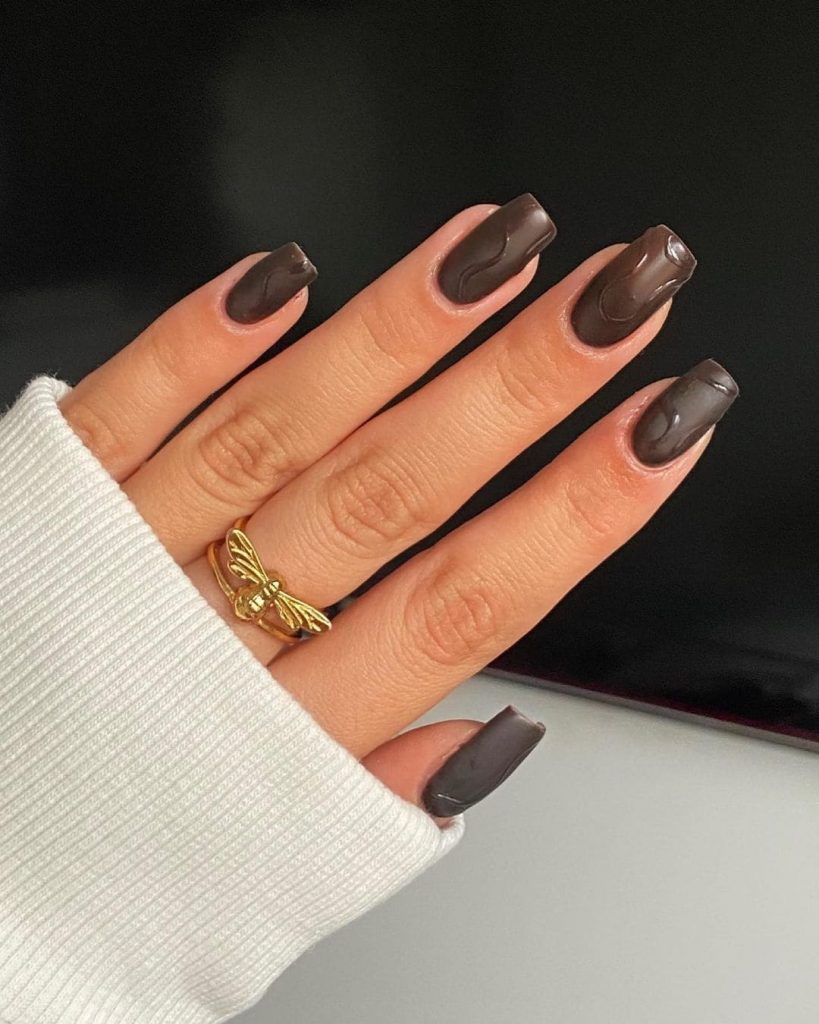 ---
45. Brown Snake Hide Nails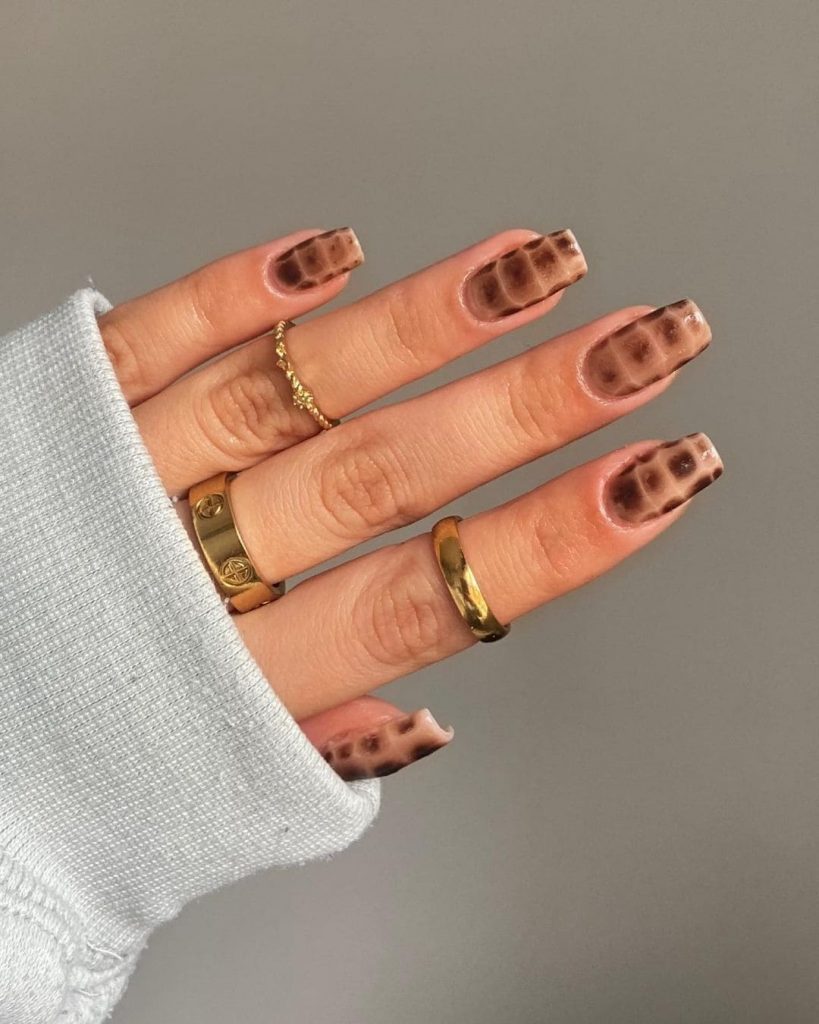 ---
46. Latte Brown Glitter Nails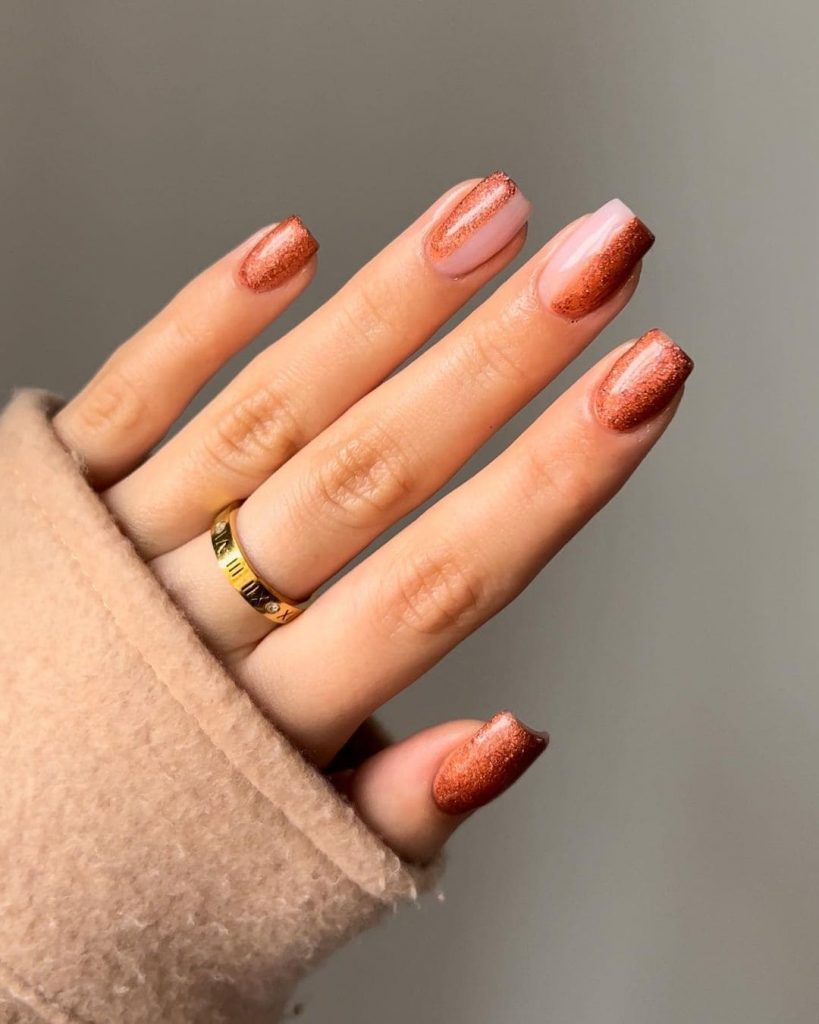 ---
47. Dark Brown Nails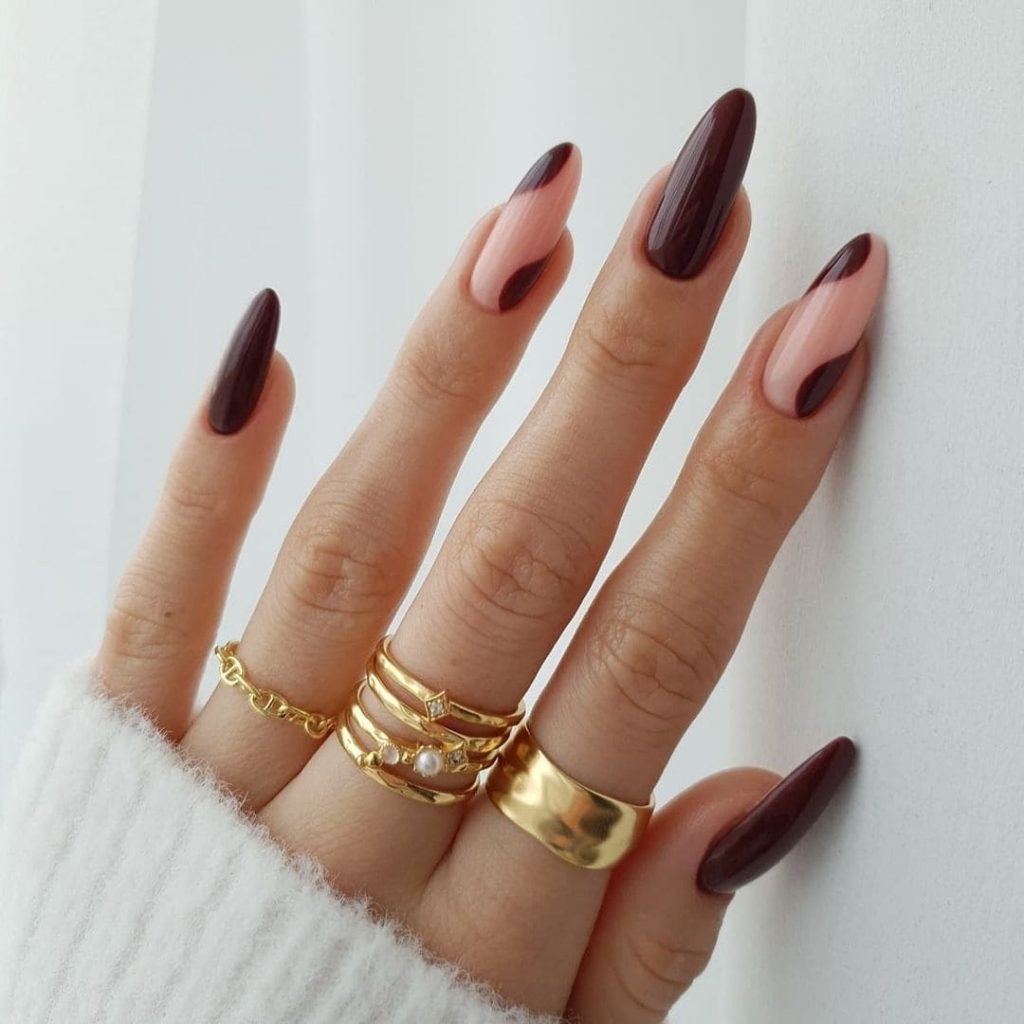 ---
48. Brown Glitched Nails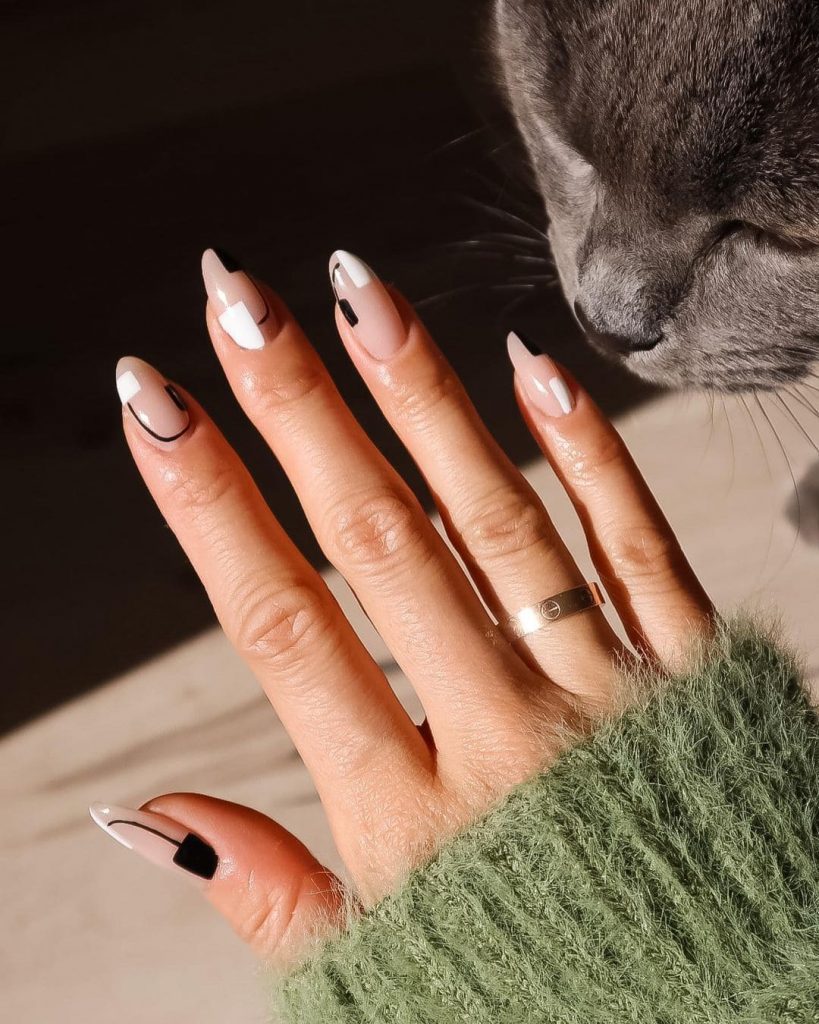 ---
49. Brown and White Nails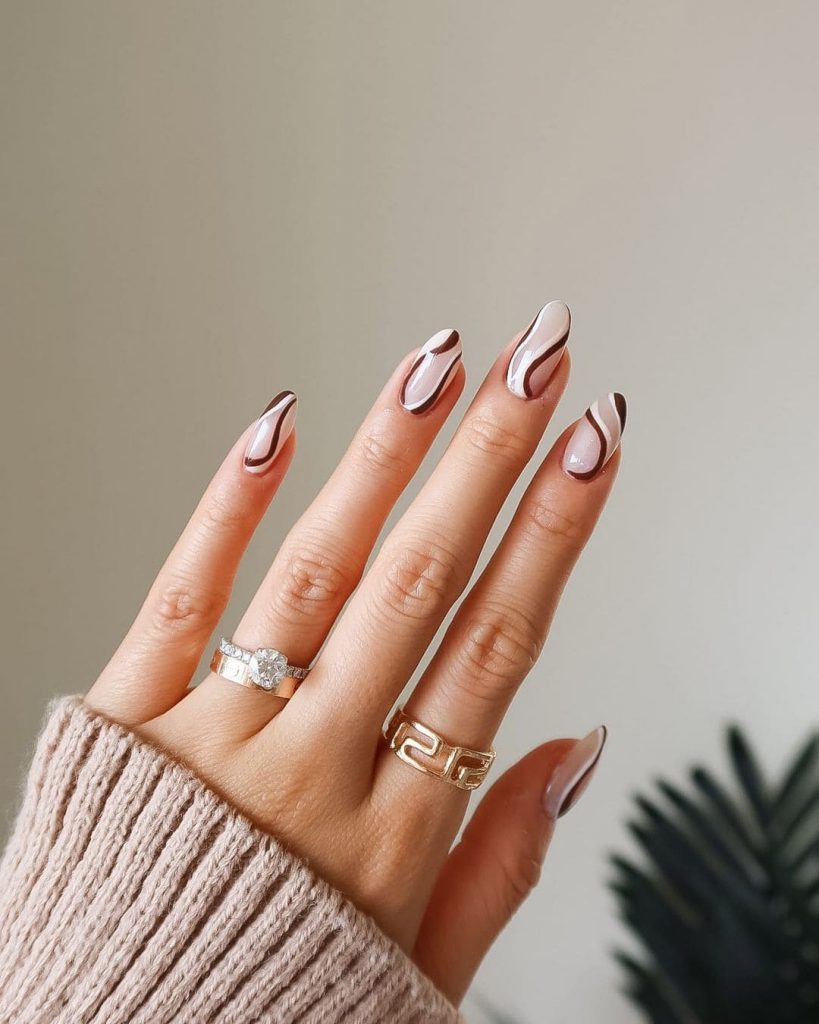 ---
50. Abstract Autumn Nails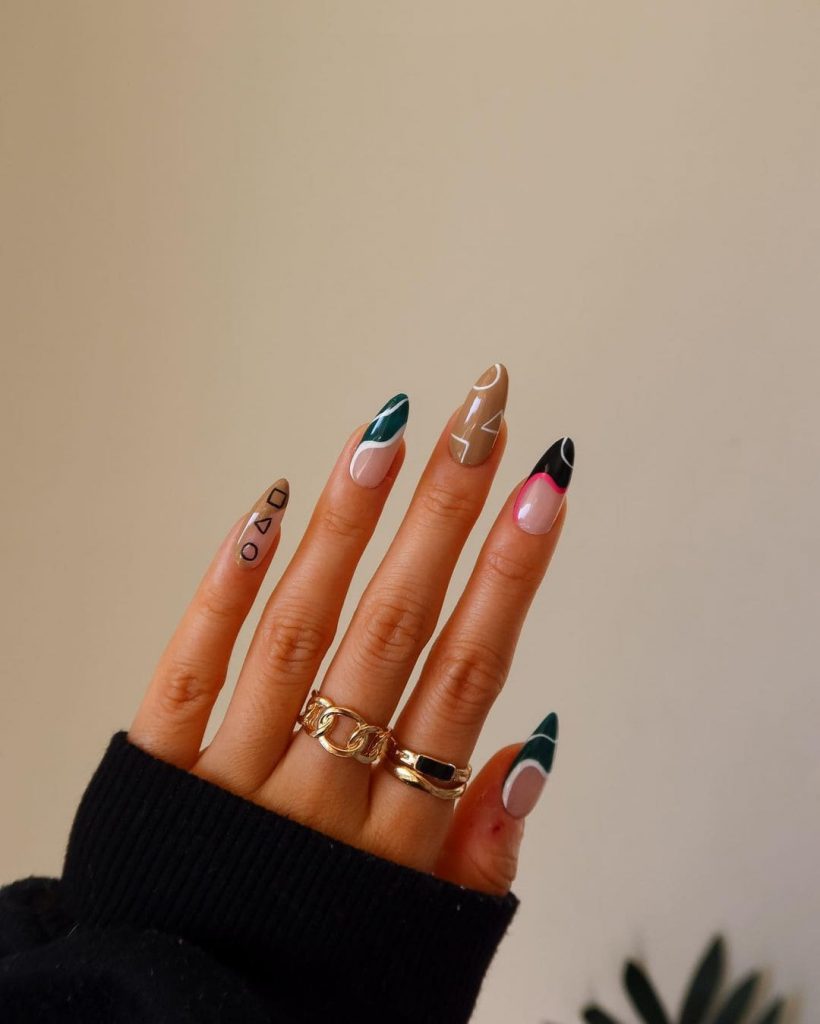 ---
51. Zebra Print Nails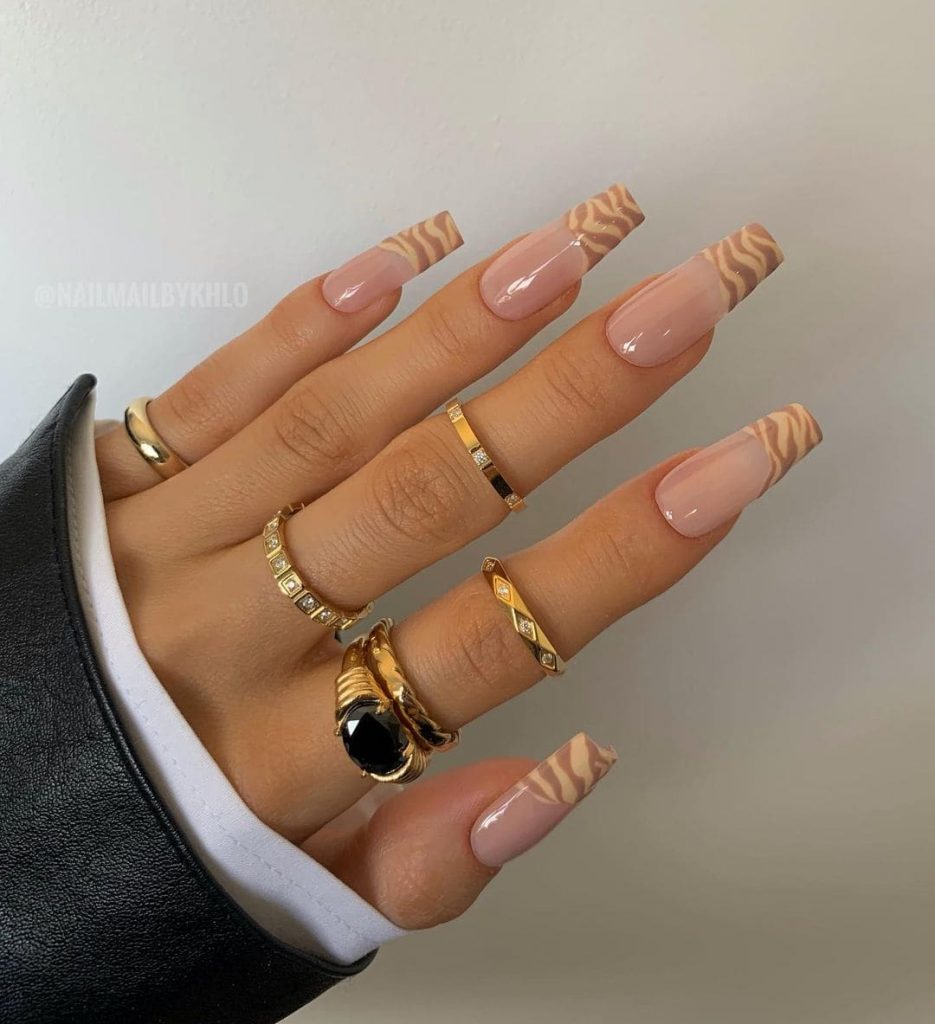 Recreate with: Etsy
---
52. Animal Print Press-On Nails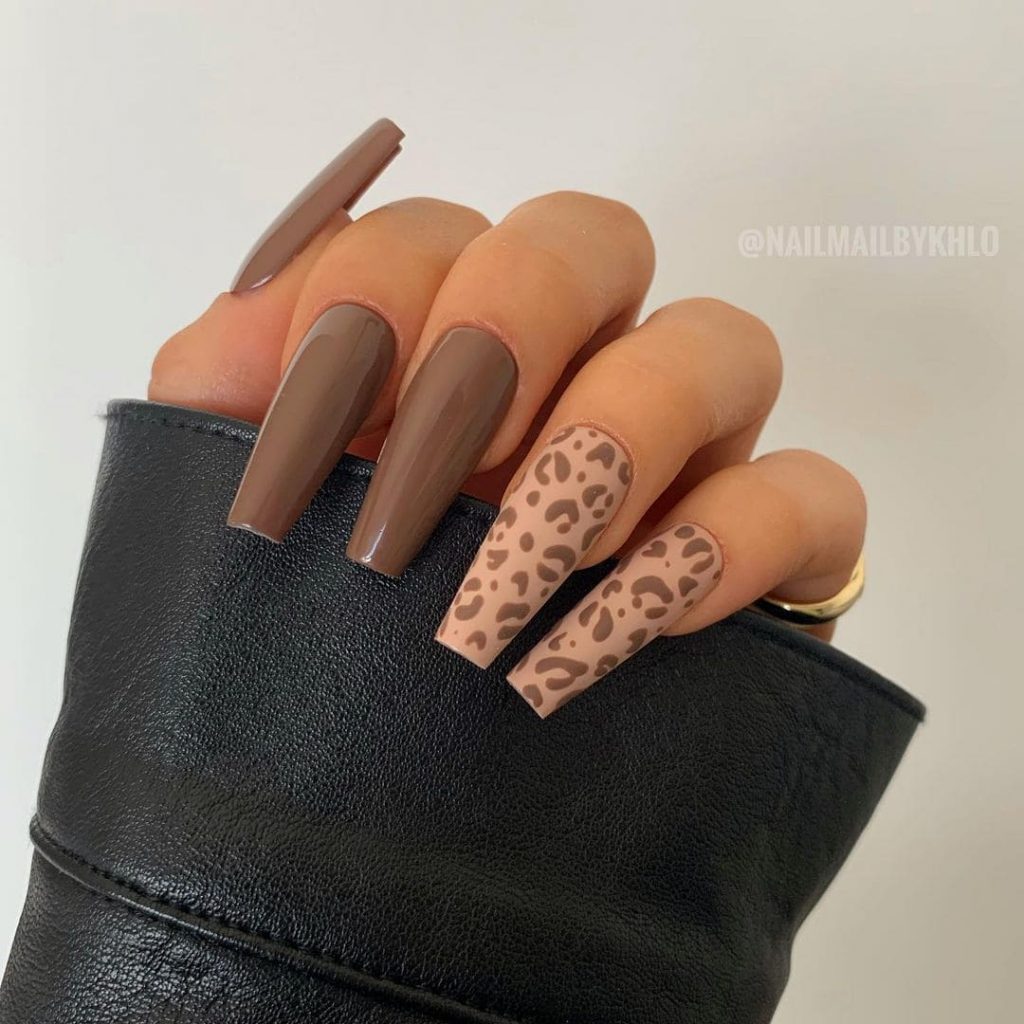 Recreate with: Etsy
---
53. Brown French Nail Tips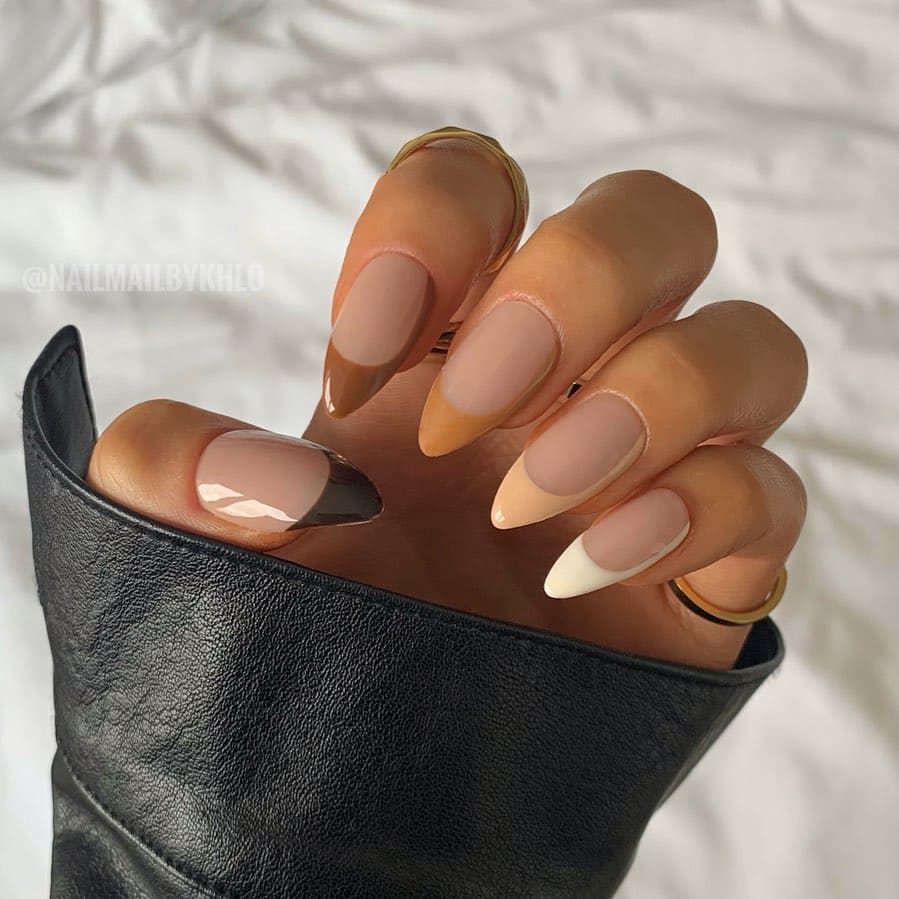 Recreate with: Etsy
---
54. Tortoise French Nails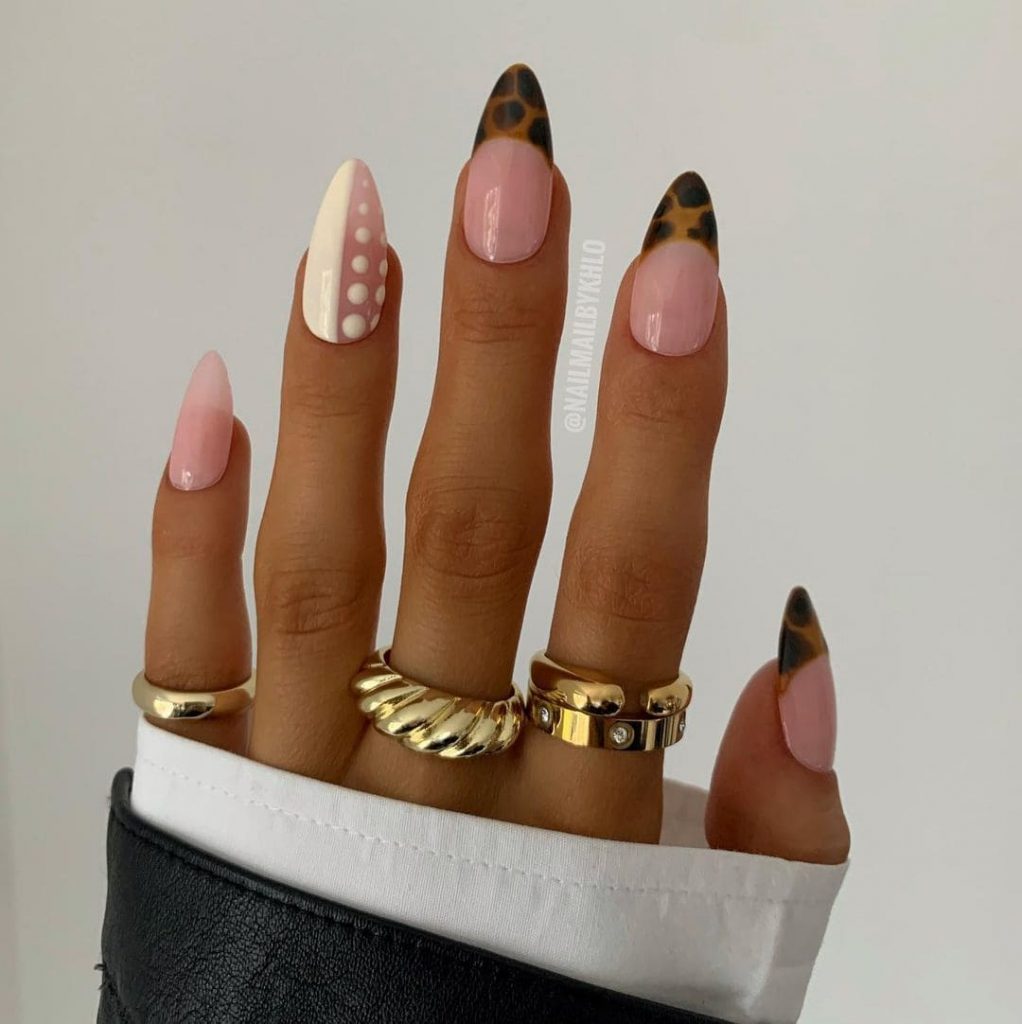 Recreate with: Etsy
---
55. Daisy Brown Press-On Nails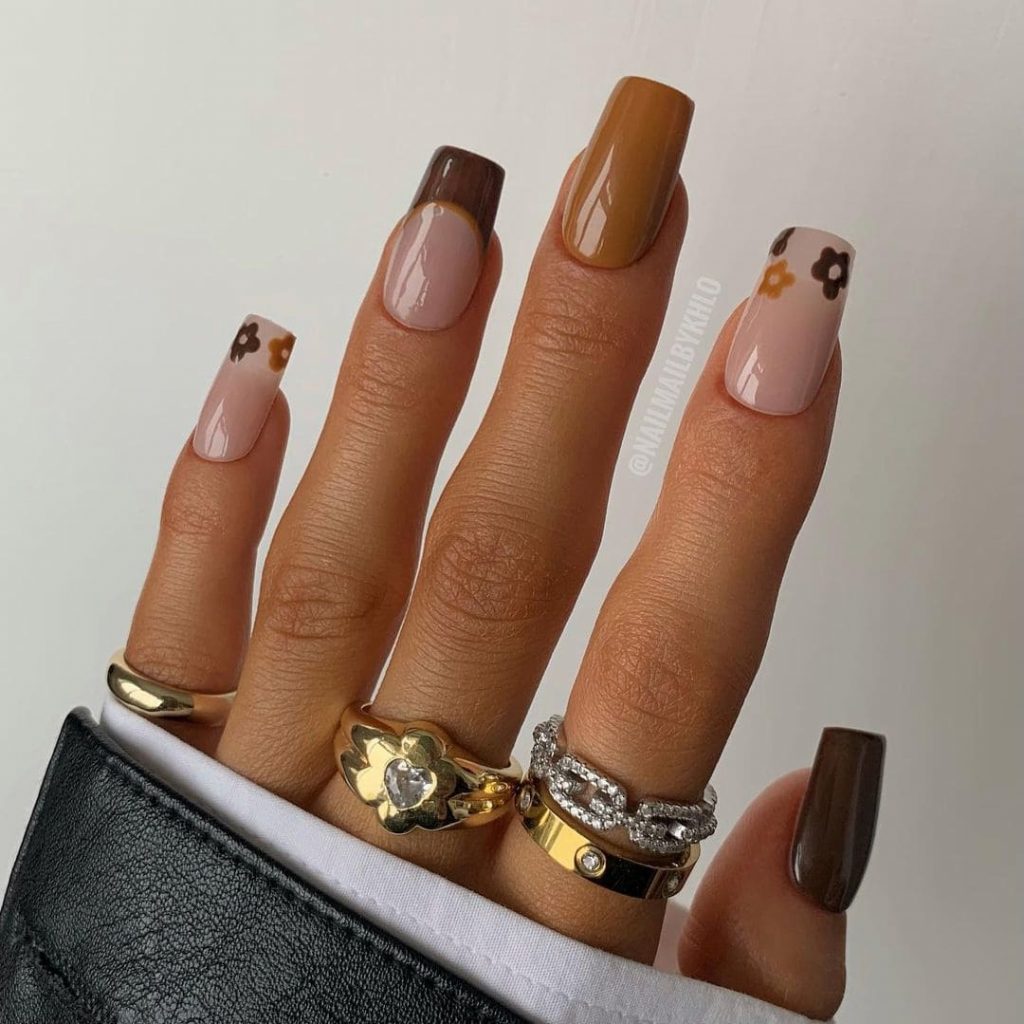 Recreate with: Etsy
---
56. Brown Almond Nails
Recreate with: Etsy
---
57. Brown Aesthetic Nails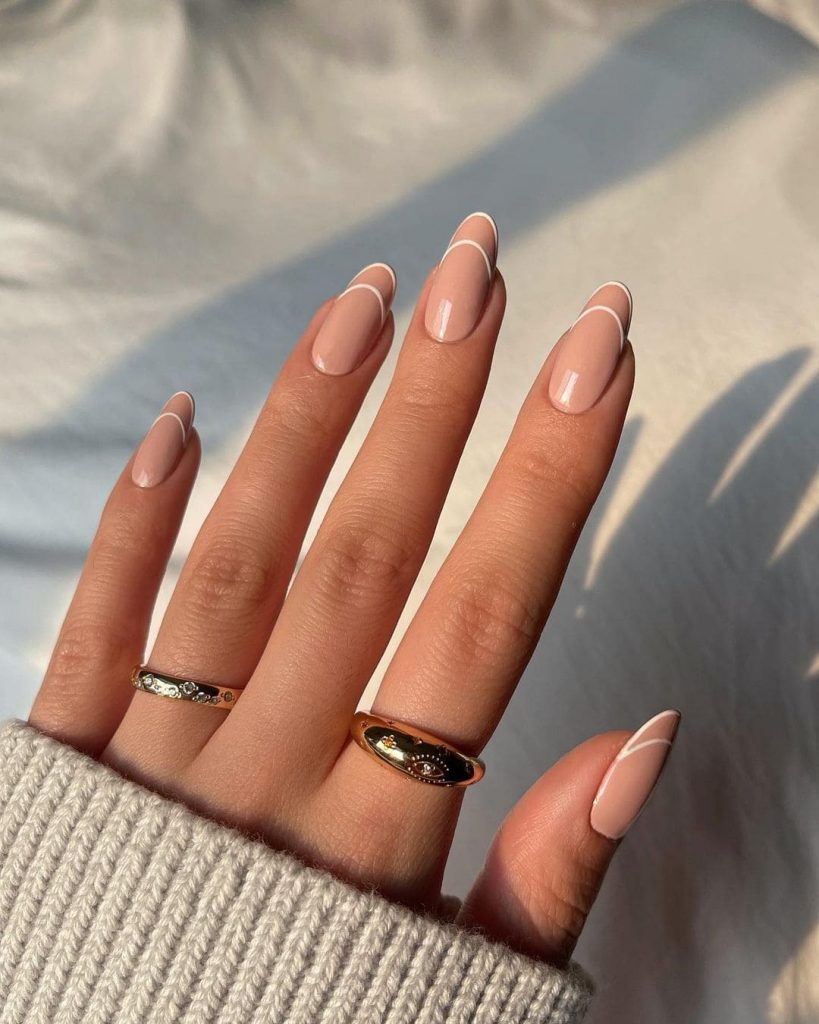 Recreate with: Etsy
---
58. Animal Print French Nail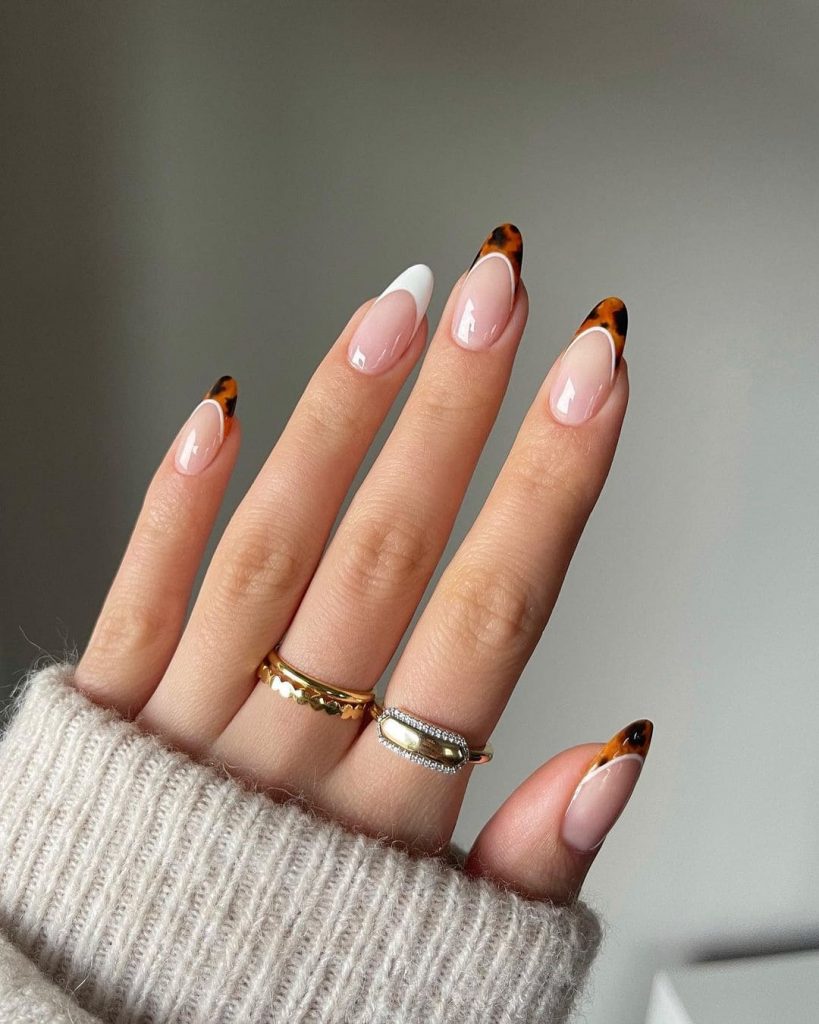 ---
59. Brown Tip Nails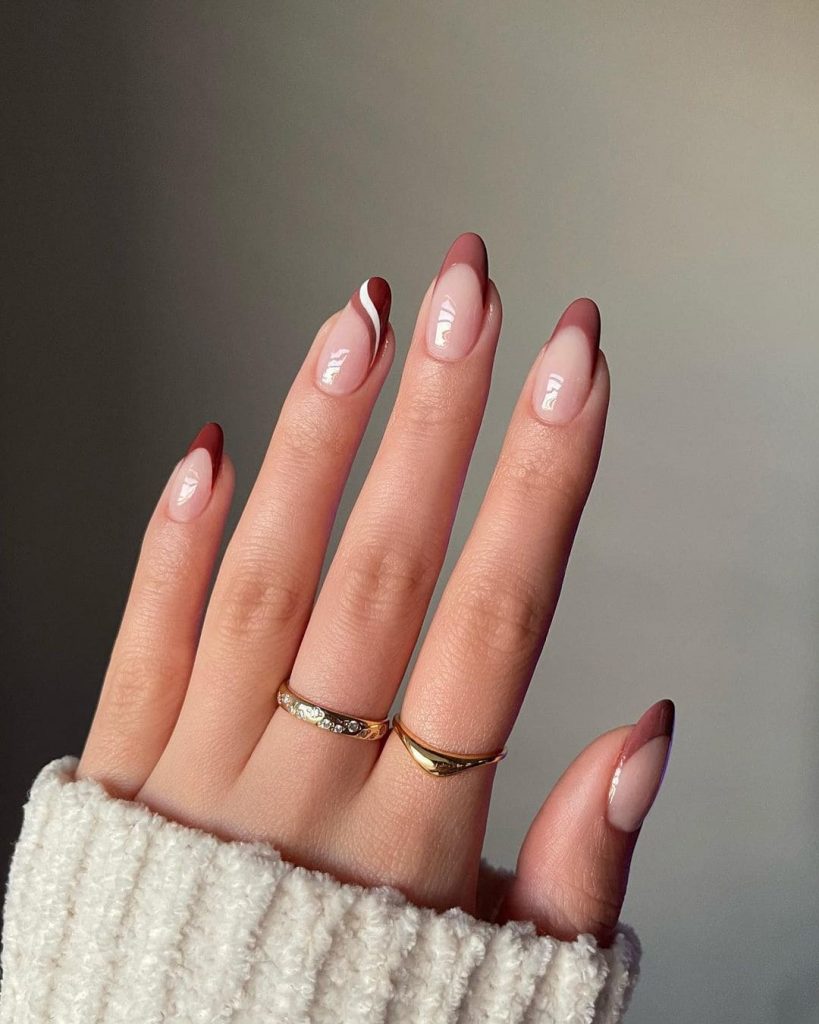 ---
60. Brown Autumn Daisy Nails
Related : 50 Bright Summer Nail You Will Love to Try
---
61. Brown Glitter Swirls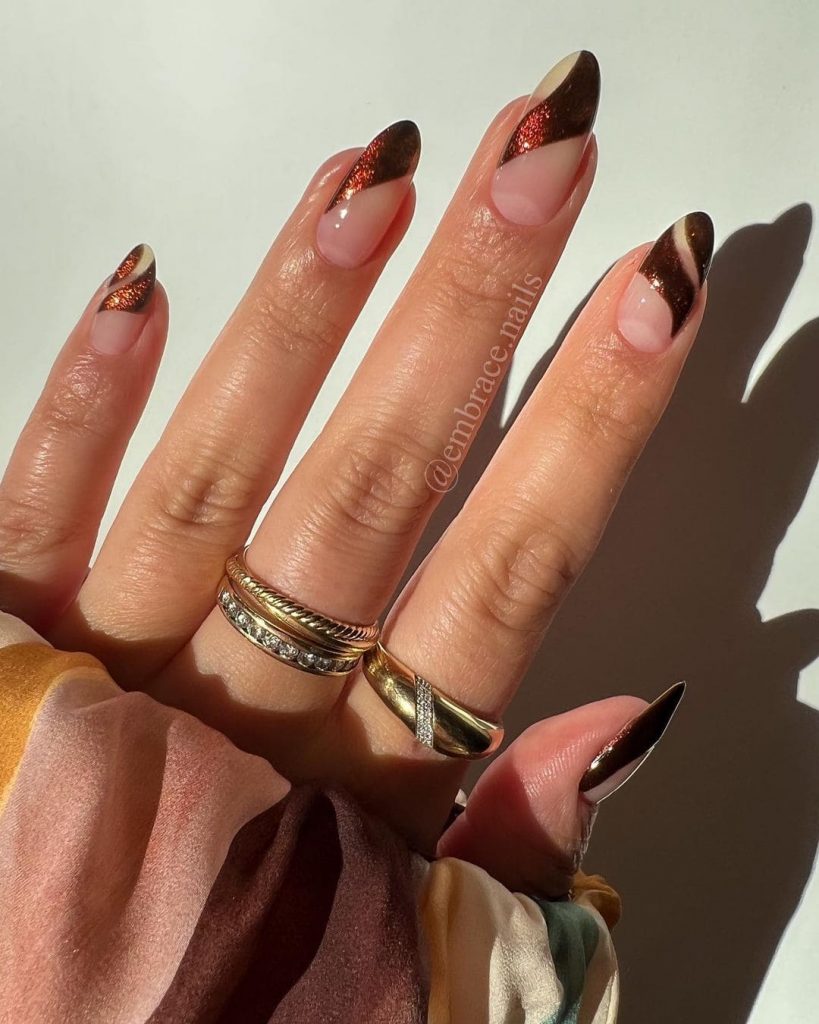 ---
62. Brown Sparkle Nails
---
63. Different Shades of Brown Nails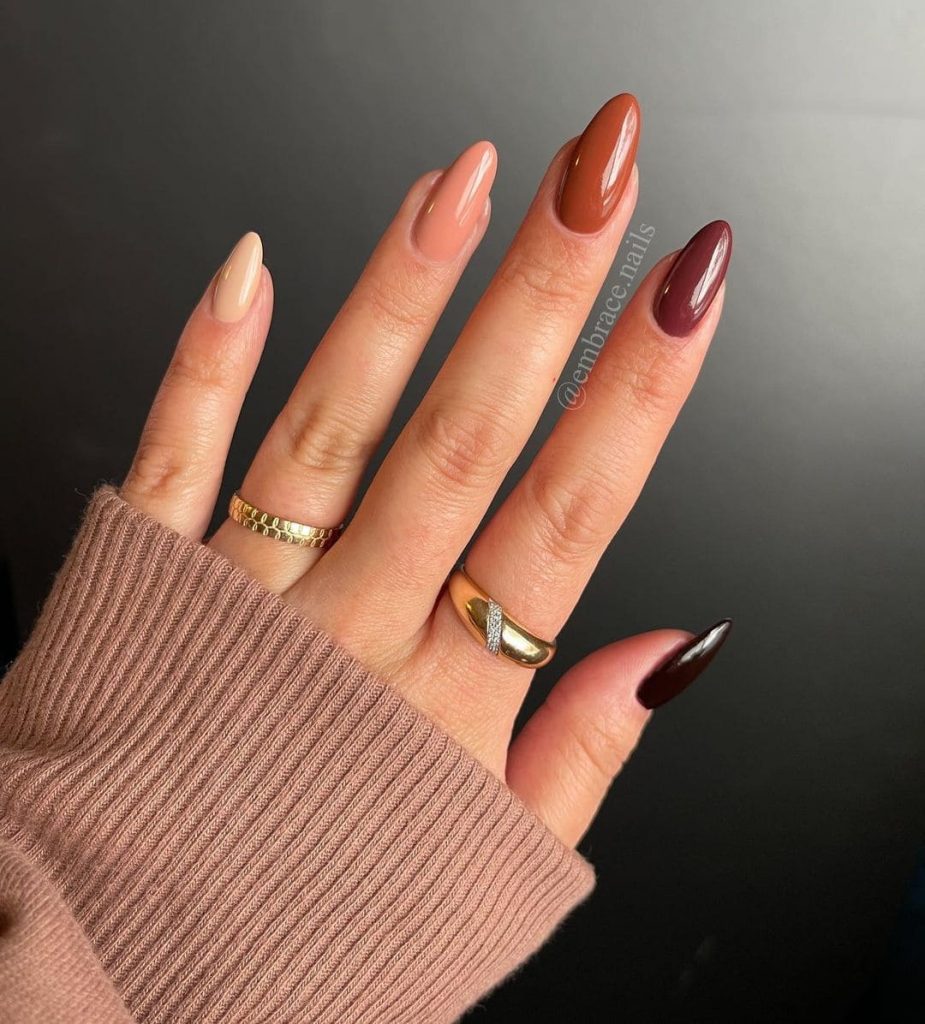 Related : 30 Unique Coffin Nails Ideas For 2022
---
64. Animal Foot Print Nails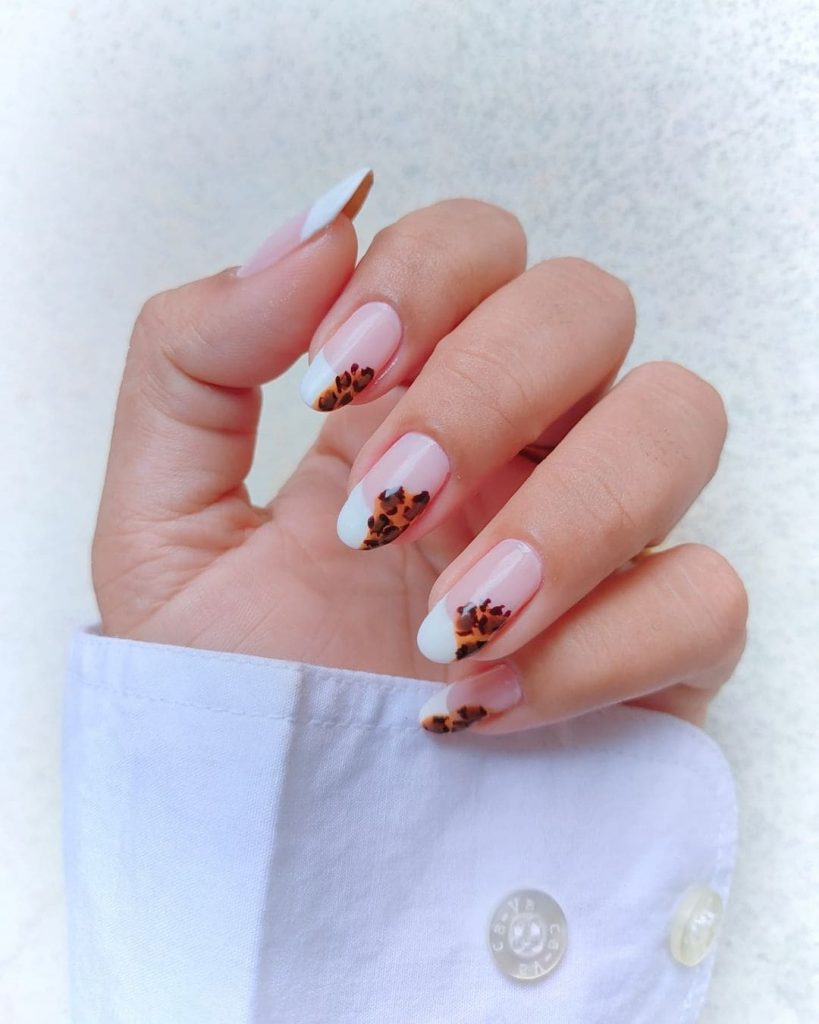 ---
65. French Nude Swirl Nails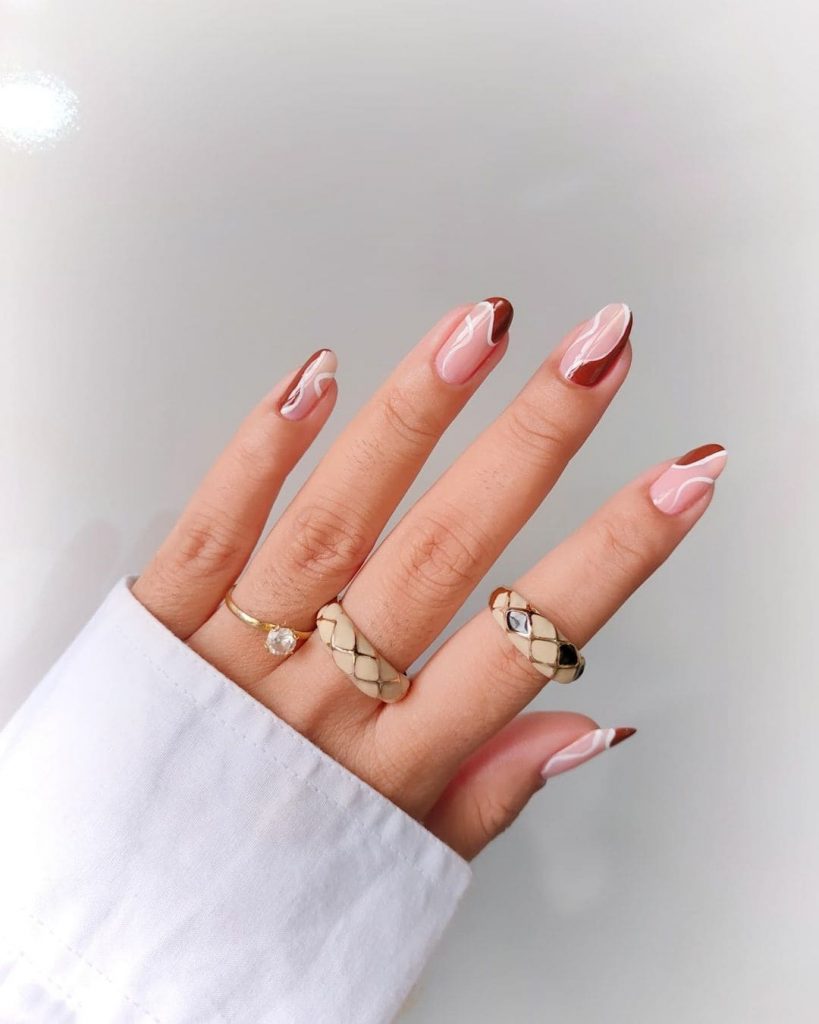 ---
66. Floral Brown Nail Design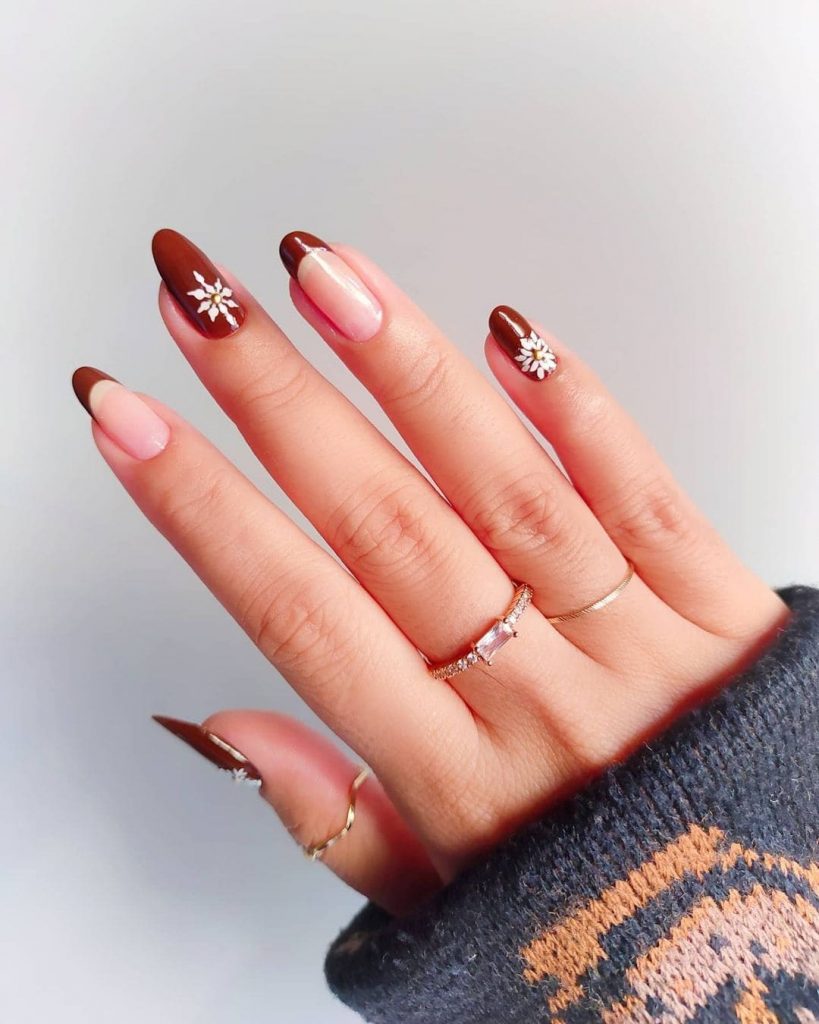 ---
67. Brown with Gold Flakes