Sometimes we wonder how to wear brown nails perfectly. However, if you find the ideal inspiration, brown nails could be your best nail design this year. With spectacular nails like coffin nails, almond shaped nails and tapered nails, brown could be the perfect nail color.
This is where creativity and knowledge of some of the best nail designs are needed. I have seen natural nails, acrylic and gel nails make unique brown designs. Acrylic nails, especially brown ones, look spectacular at big events.
This summer, you may receive some fun invitations that require a beautiful nail design. Some brown and gold nails will come in handy at such events. You will have fun wearing your nails whether they are long or short nails.
For weddings and engagement parties, the different shades of brown will give you spectacular designs. But of course, you also need them to look beautiful in your home. We need to be inspired to look pretty no matter where we are.
1. Cappuccino Daisy Nails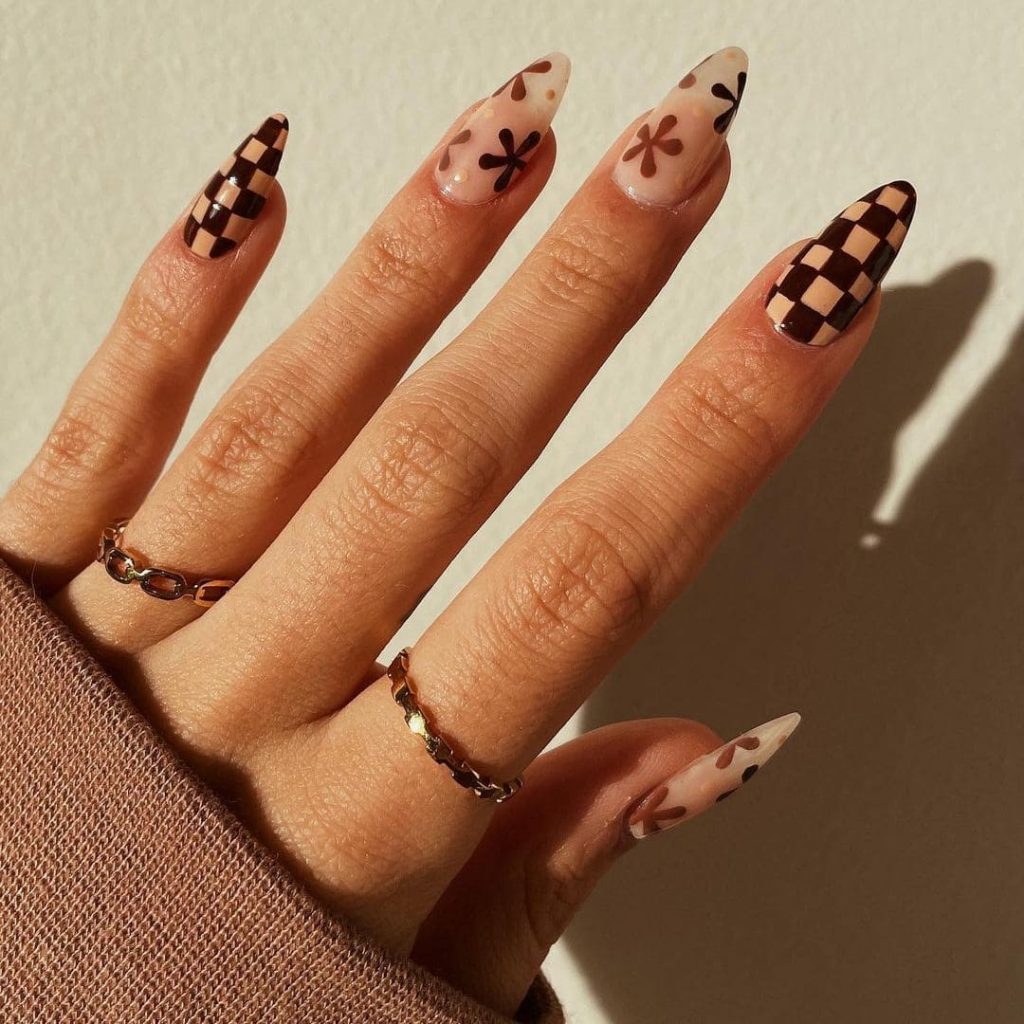 ---
2. Chocolate French Nails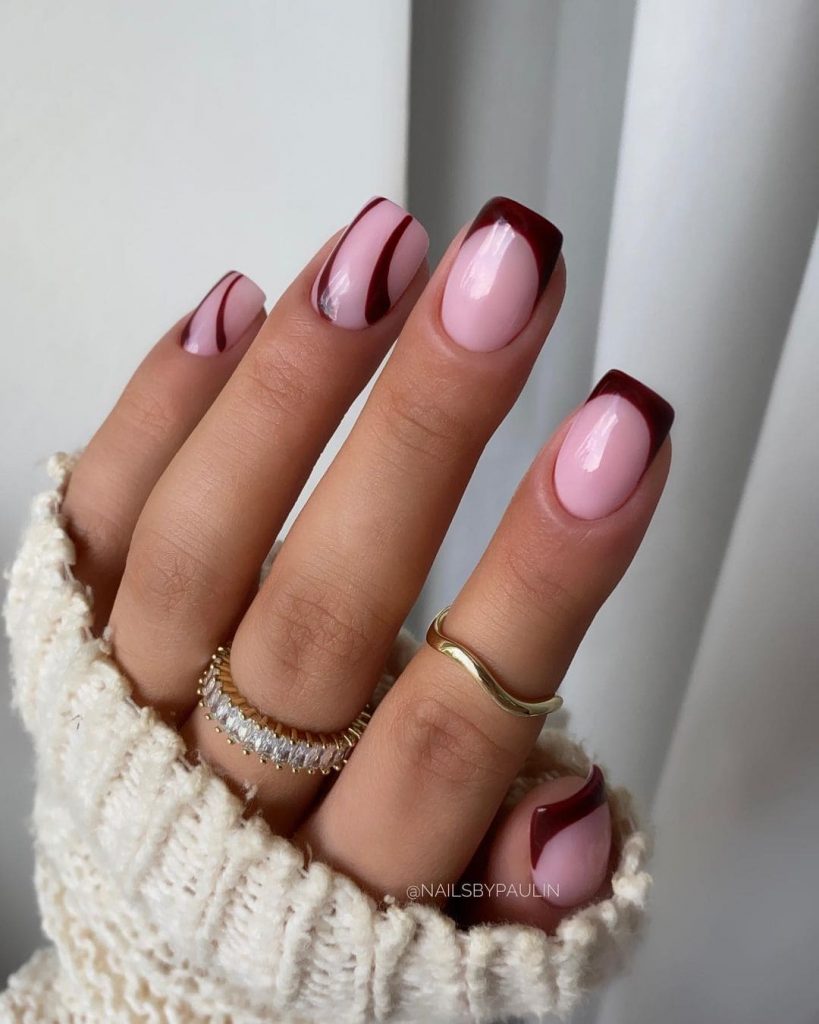 ---
3. Chocolate Dots Nails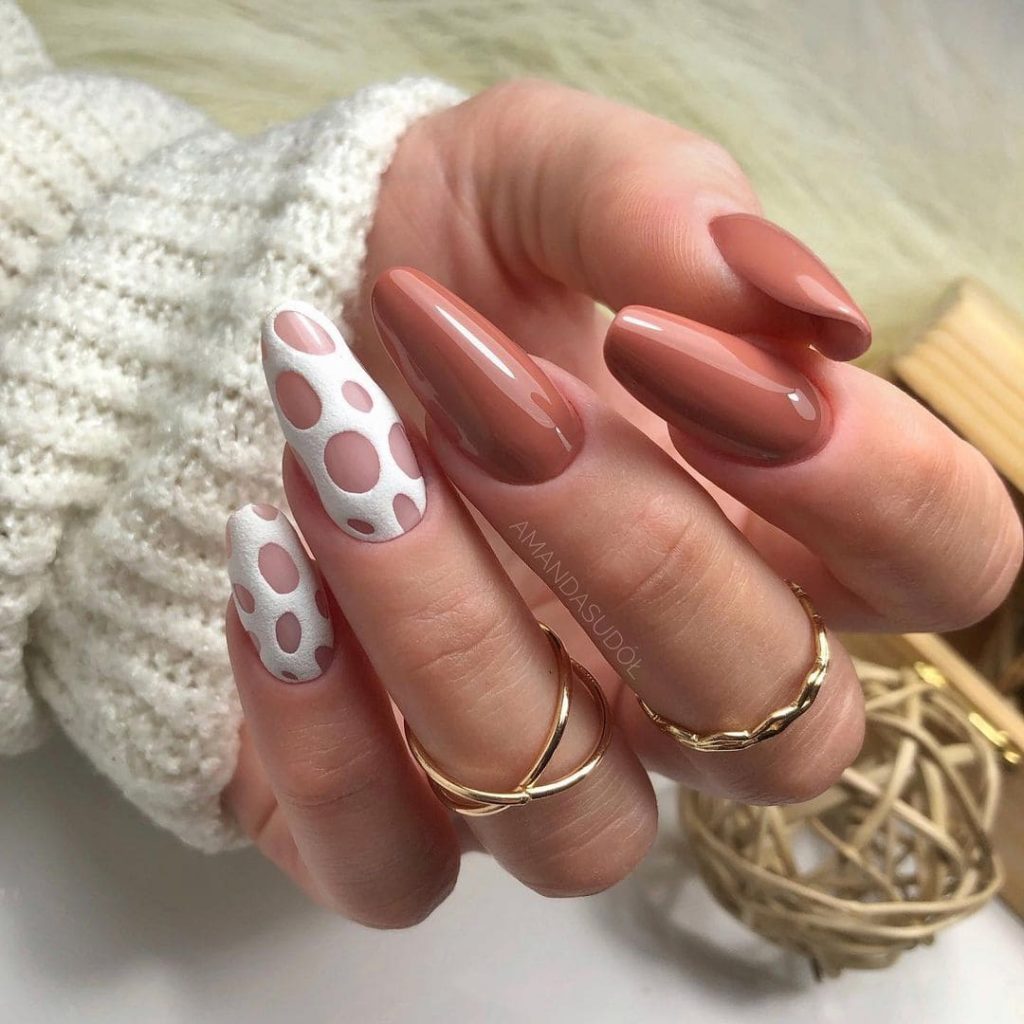 ---
4. Matte Coffee Swirl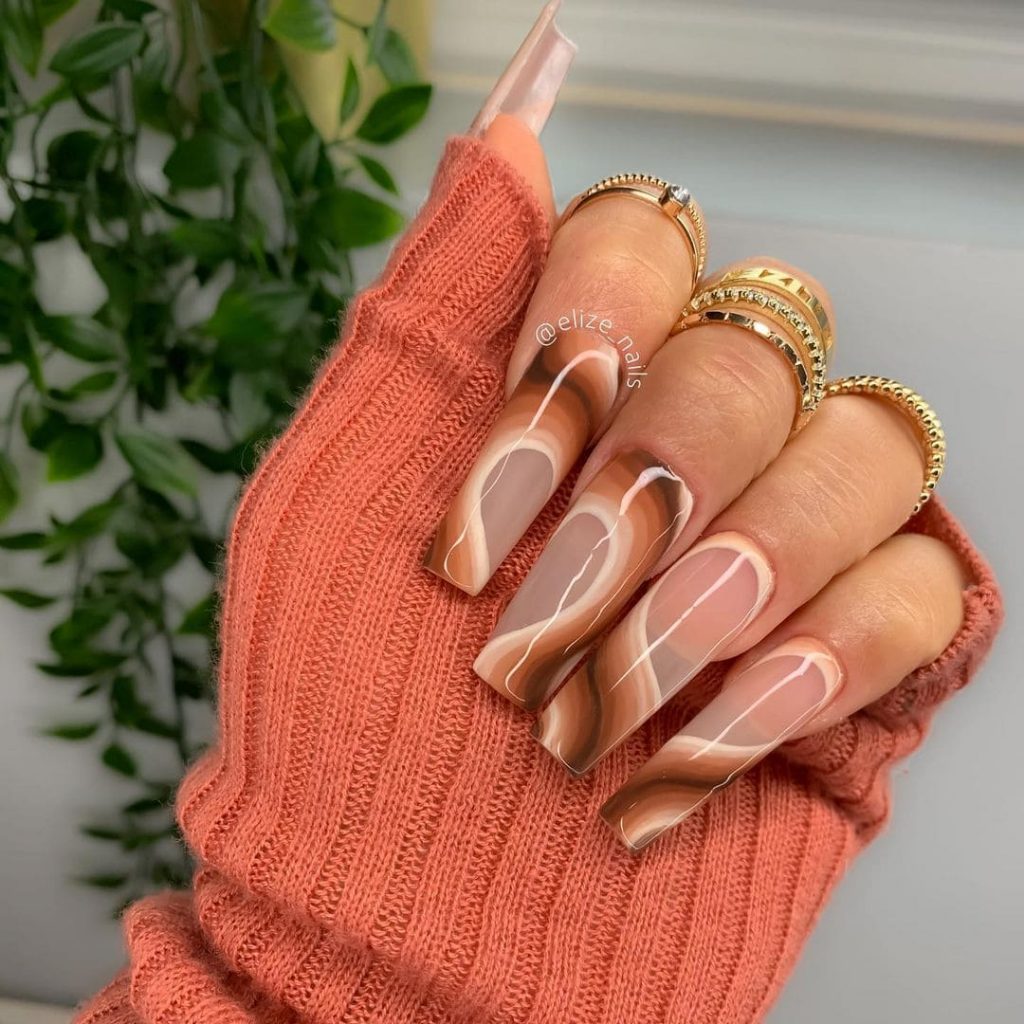 ---
5. Neutral Swirls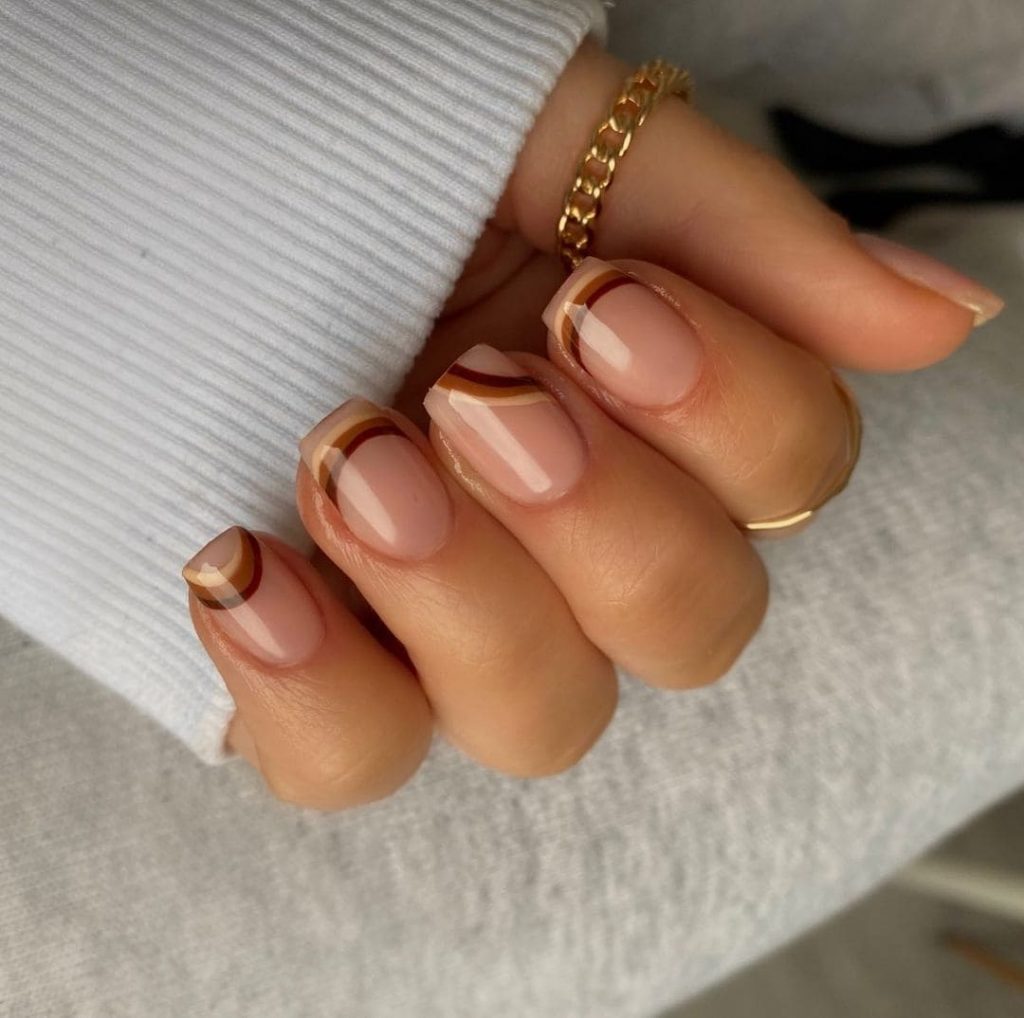 ---
6. Chocolate Brown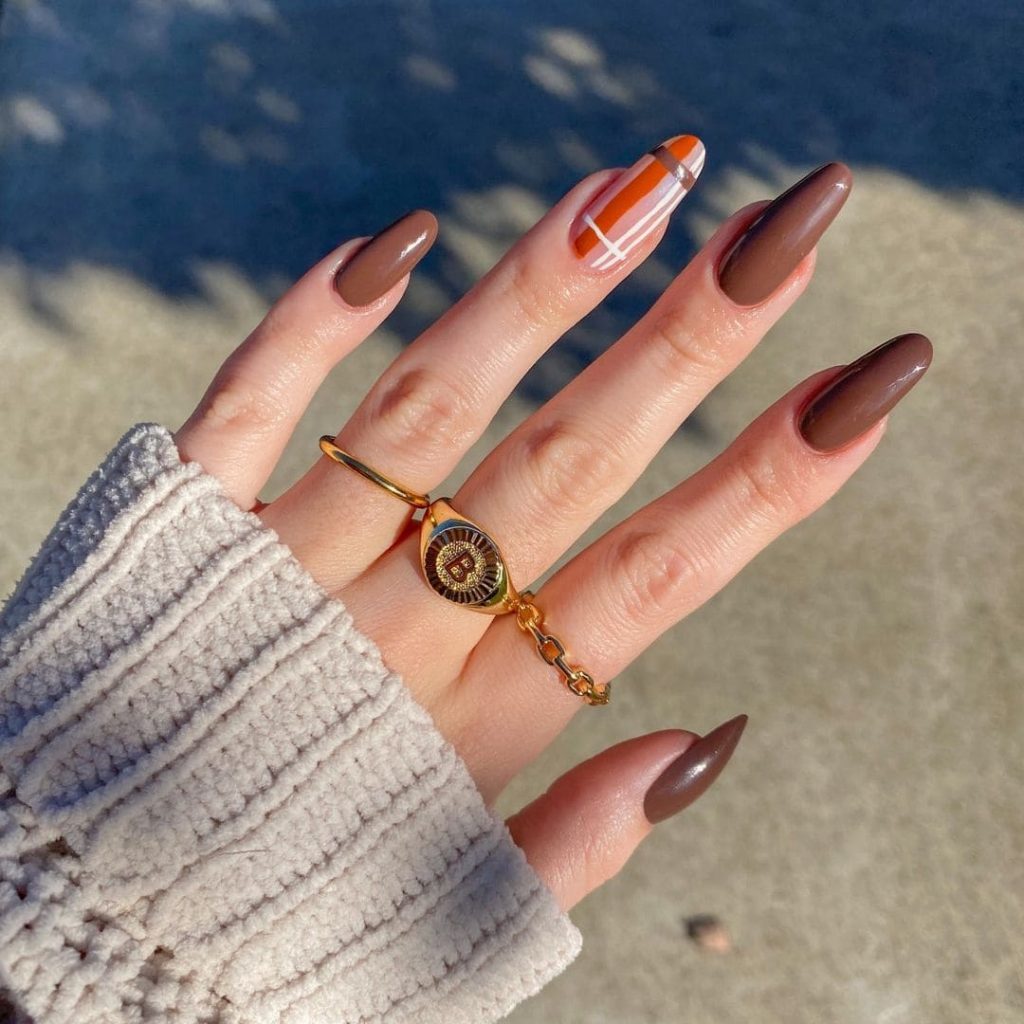 ---
7. Mocha Brown Acrylic Nails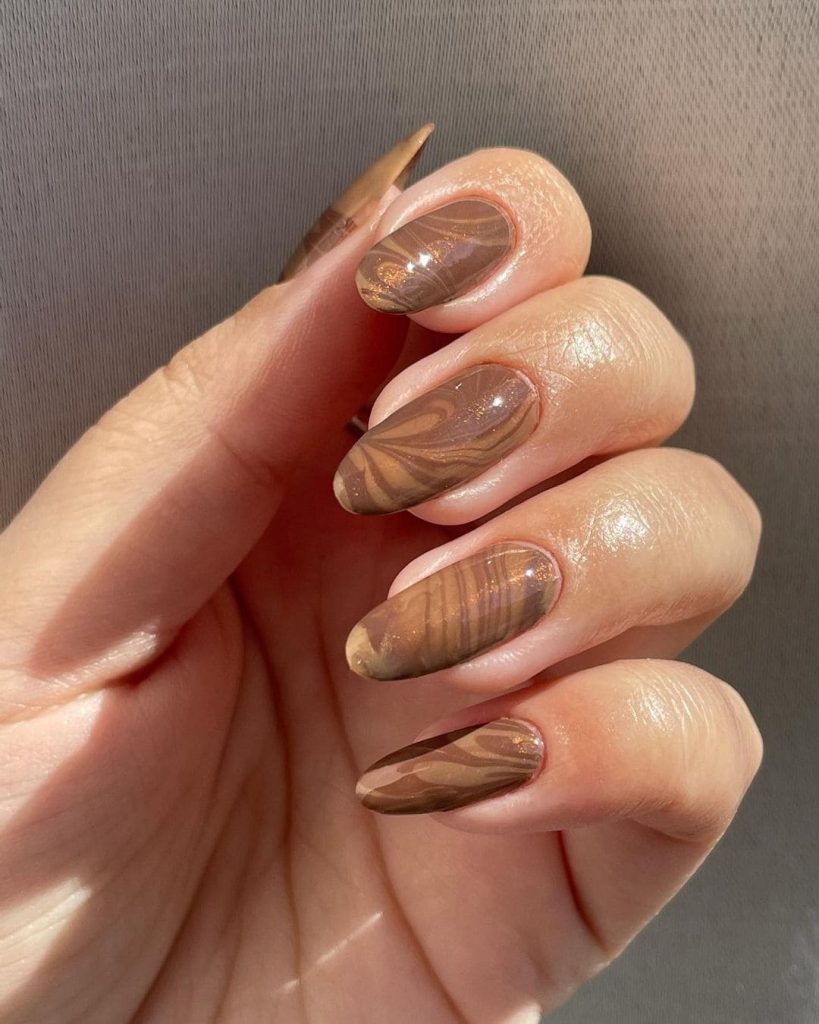 ---
8. Brown Marble Nails
---
9. Trendy Brown Tortoise Nails
---
10. Cow Nails Design
---
11. Brown Fall Nails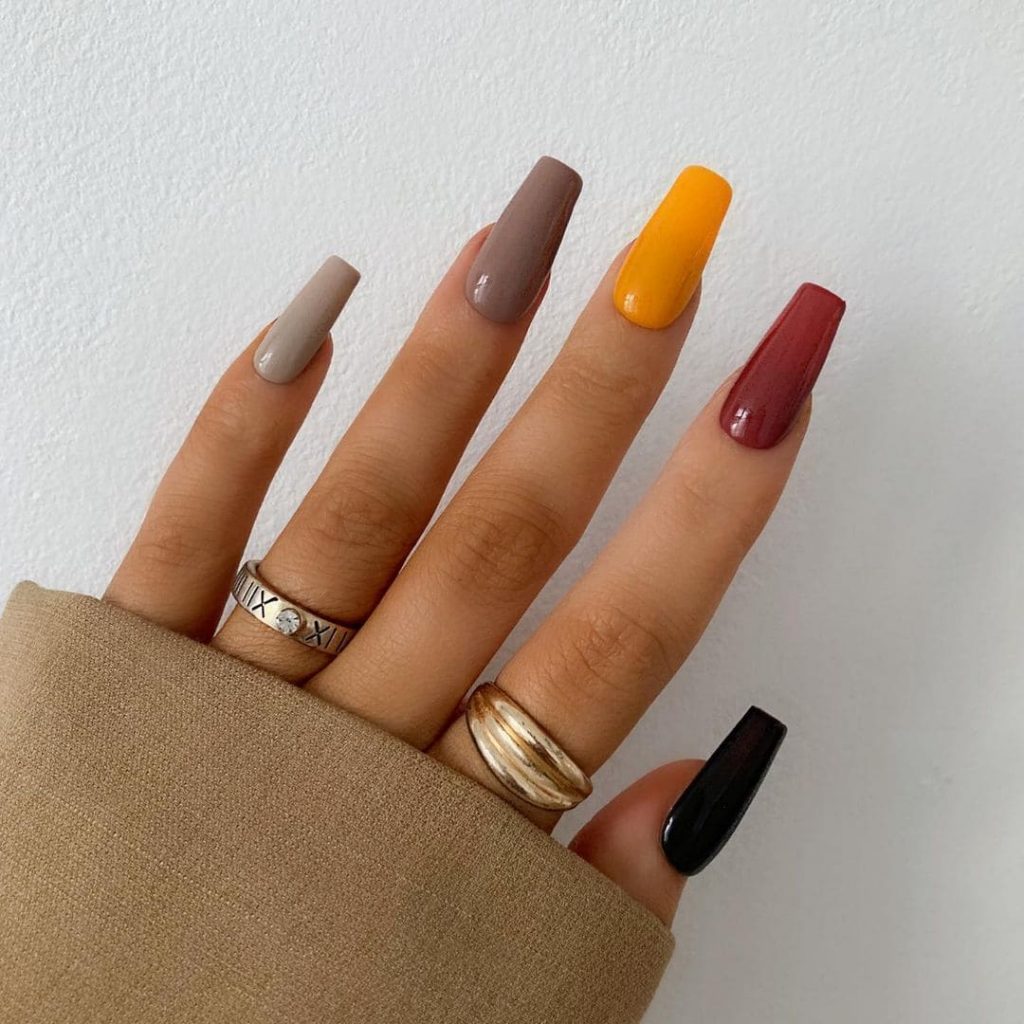 ---
12. Brown Cow Print Nails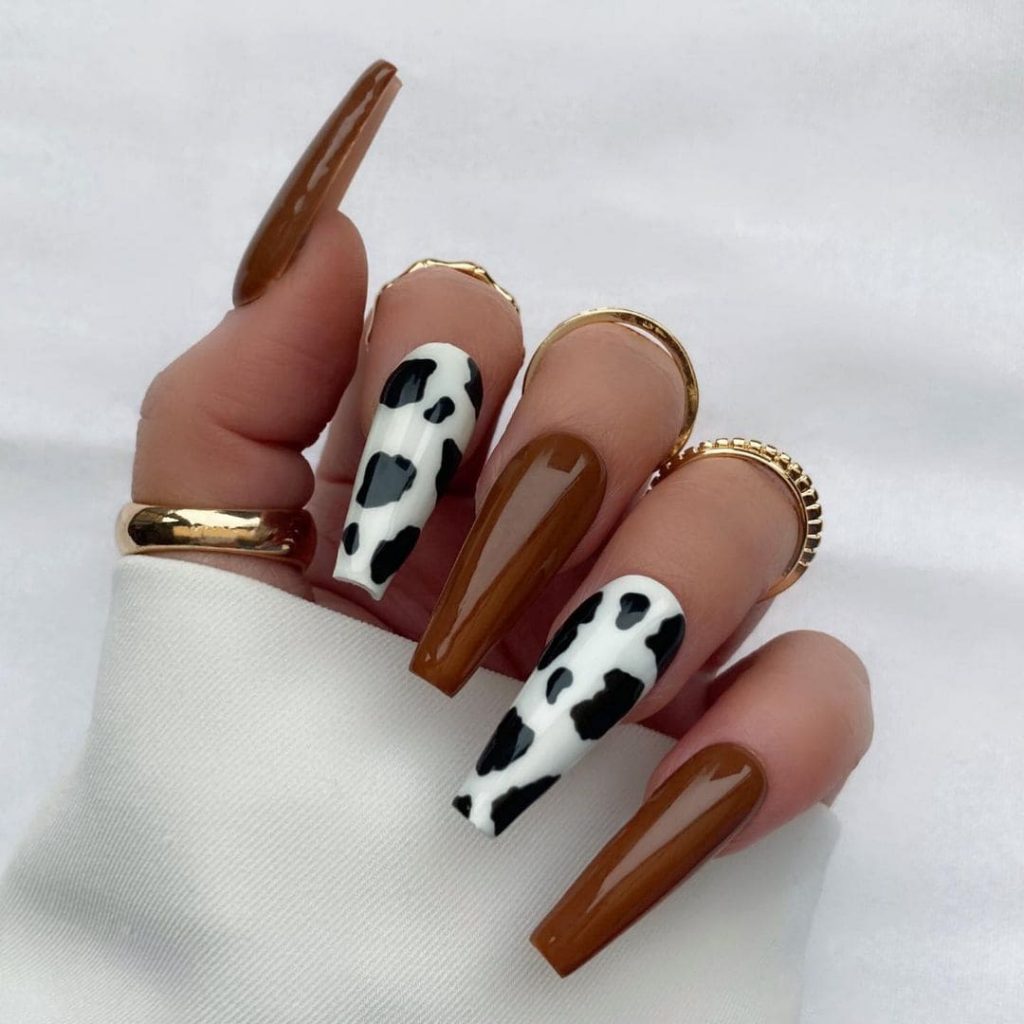 ---
13. Zebra Nail Art Design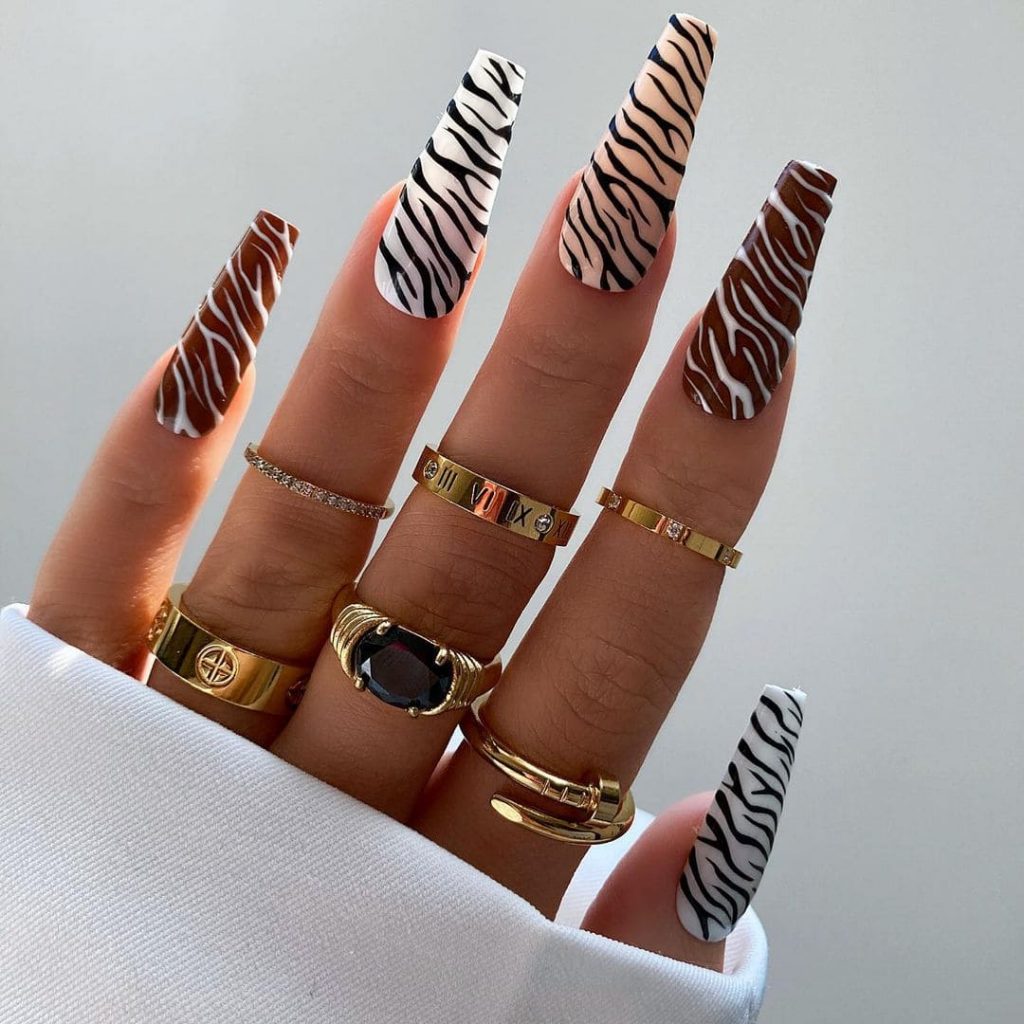 ---
14. Brown Gel Swirls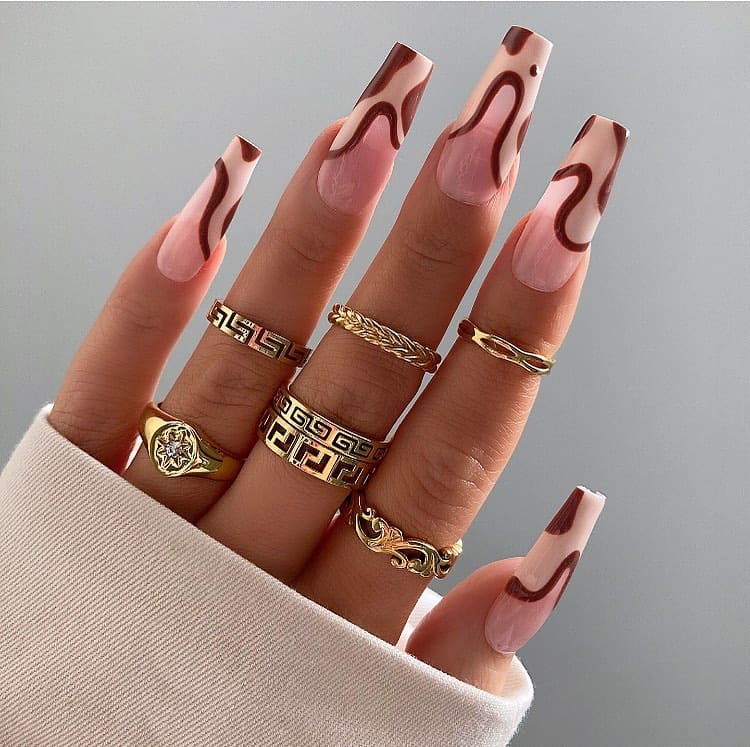 ---
15. Ice Cream Polka Dots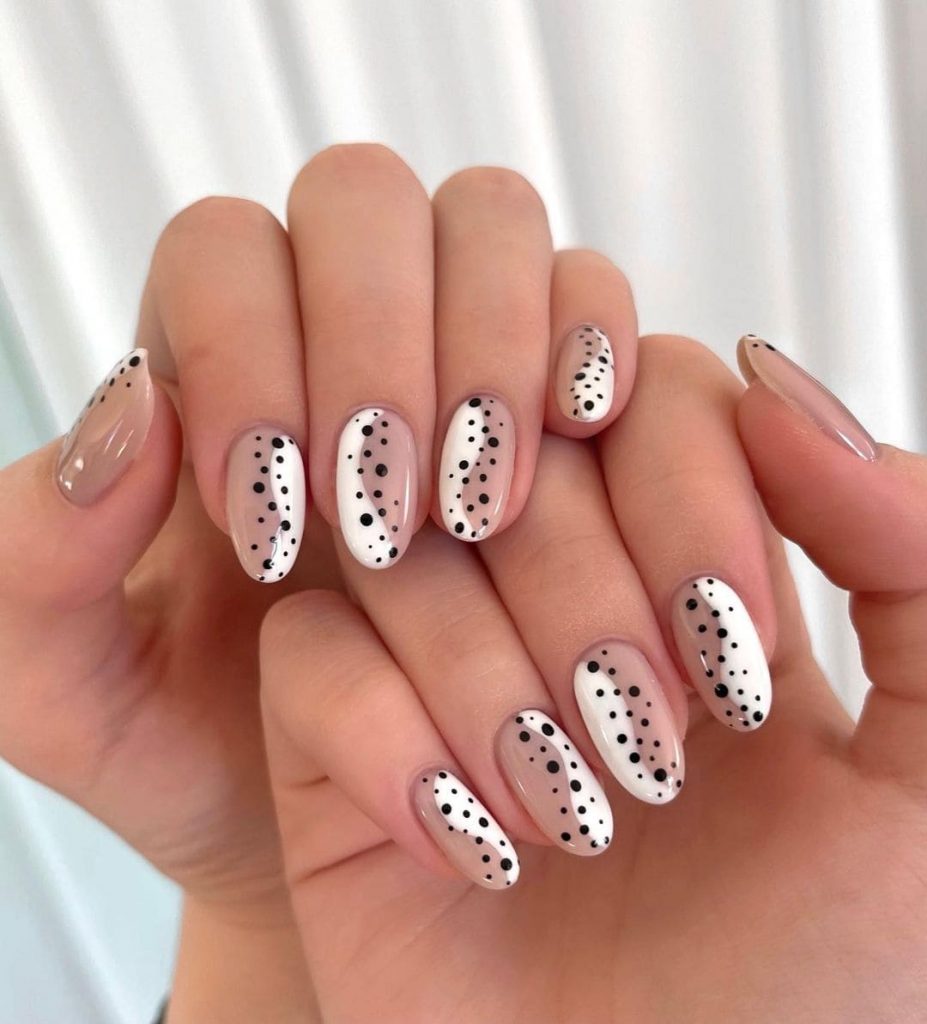 ---
16. Expresso Brown Nail Art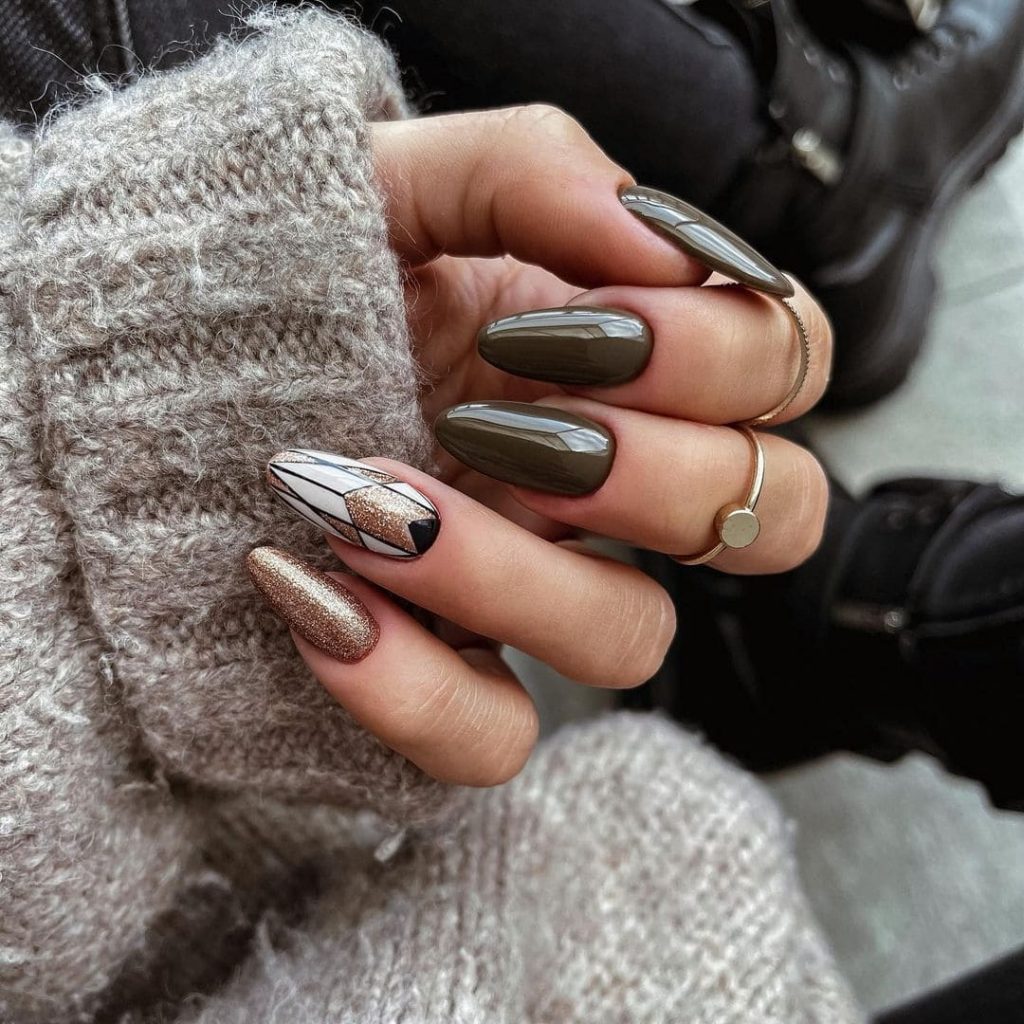 ---
17. Pink Chocolate Nails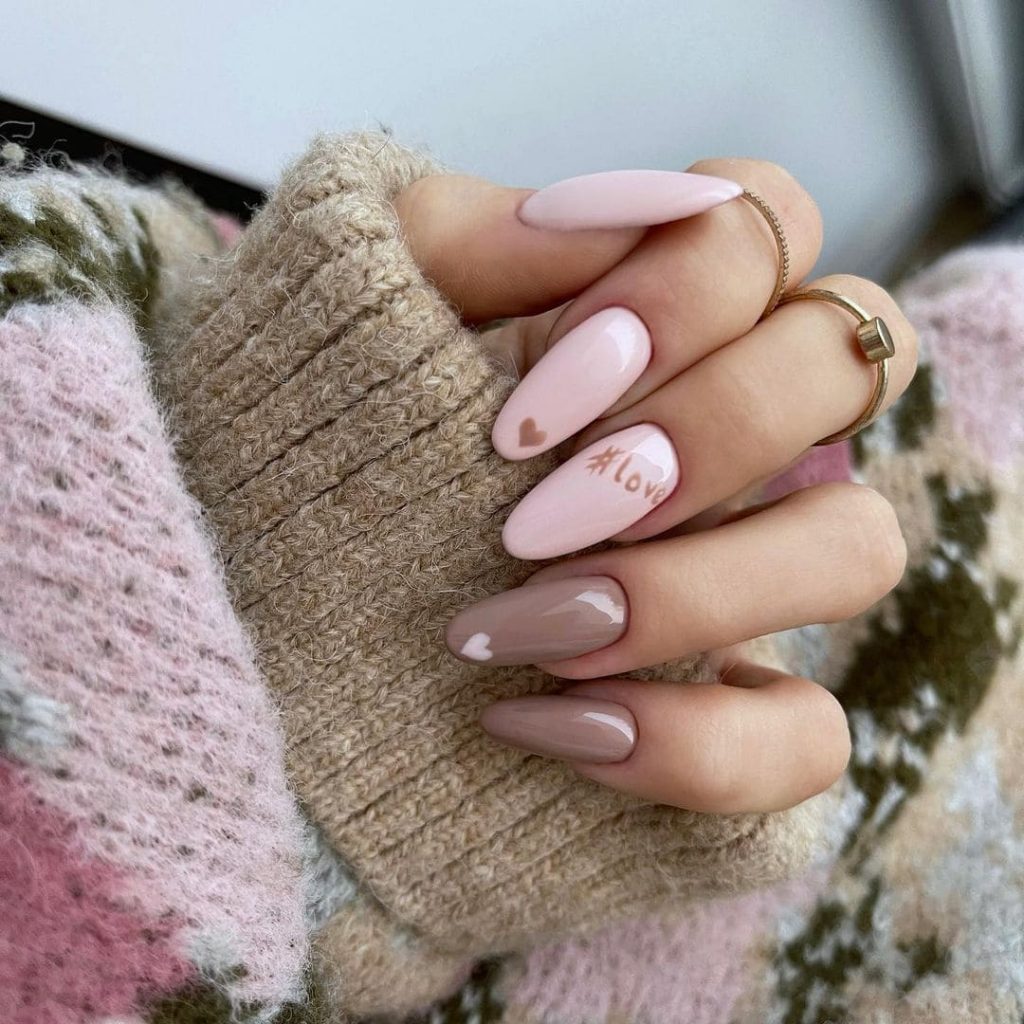 ---
18. Chocolate Milk Nails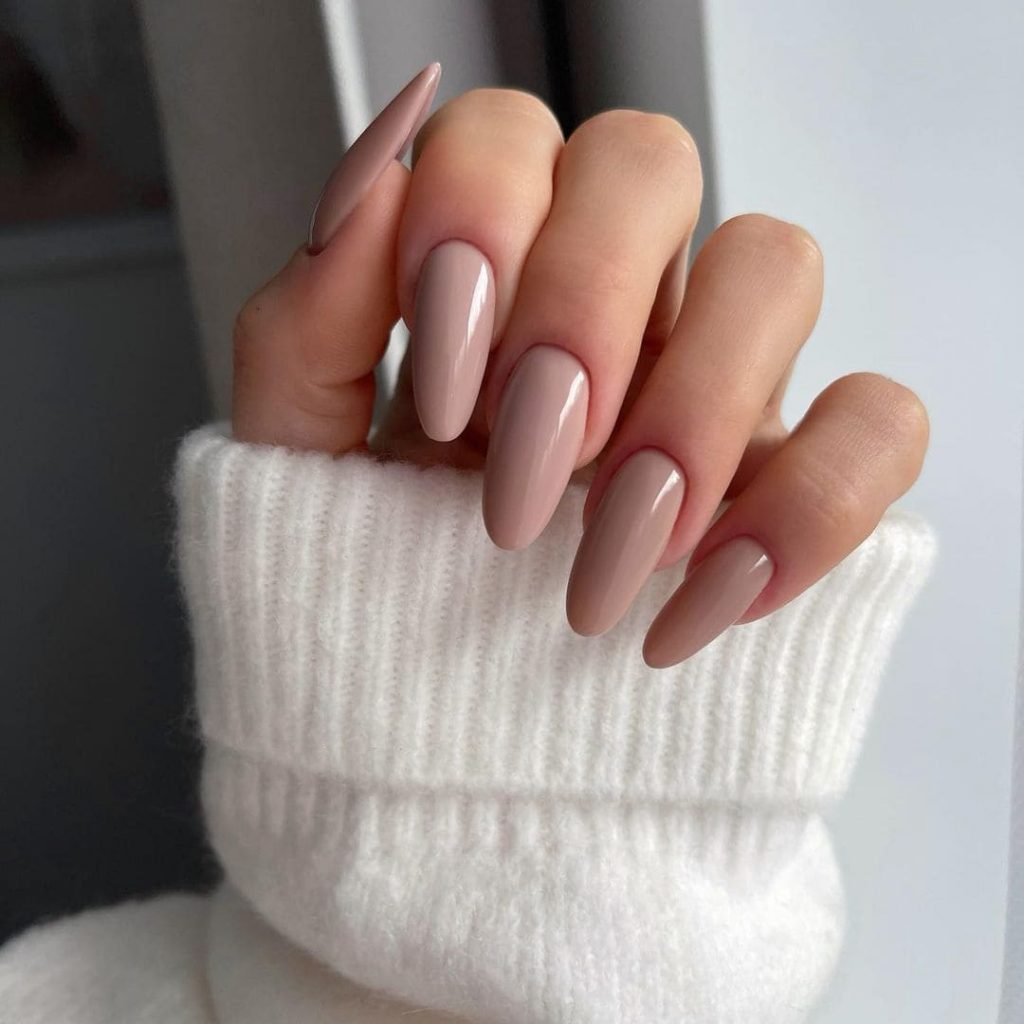 ---
19. Brown Heart Nails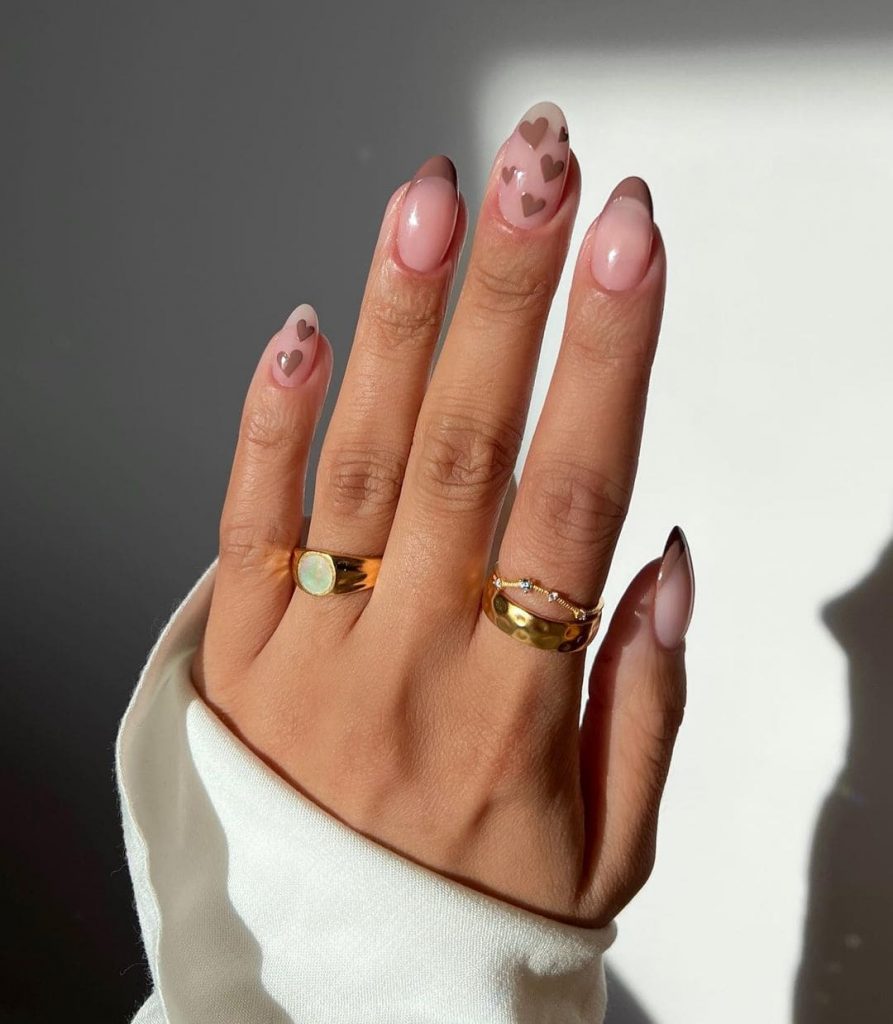 ---
20. Chocolate Nail Eyes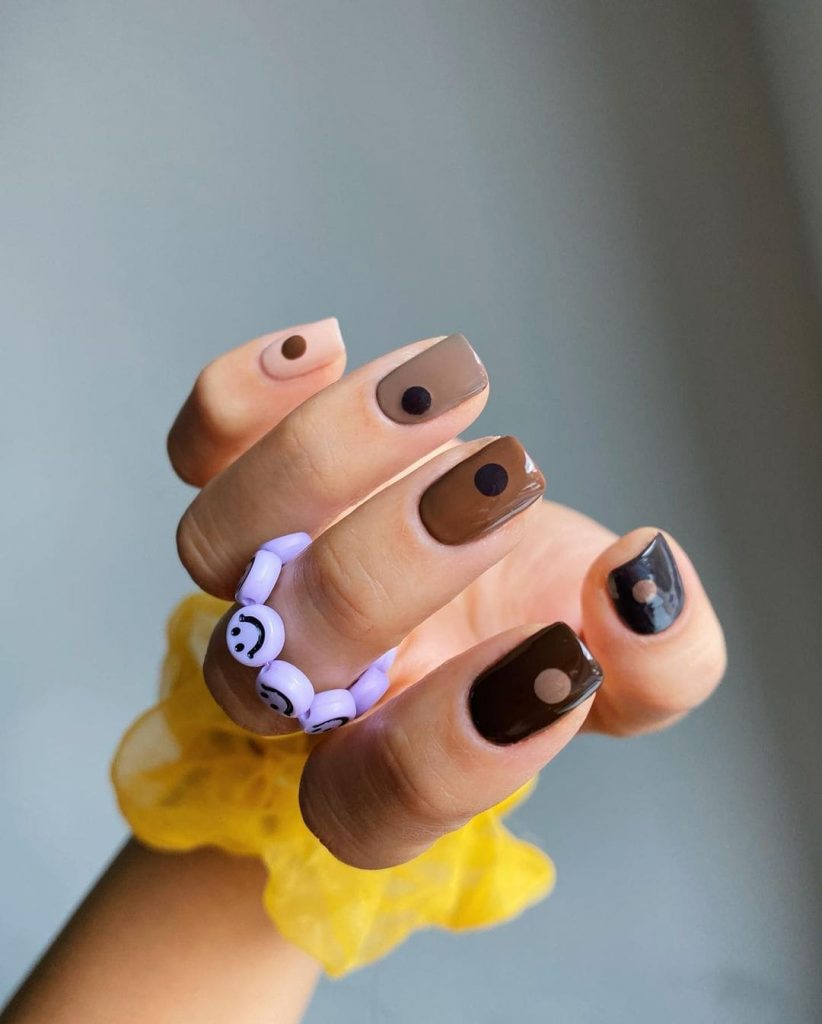 ---
21. Brown Daisy Swirl Nails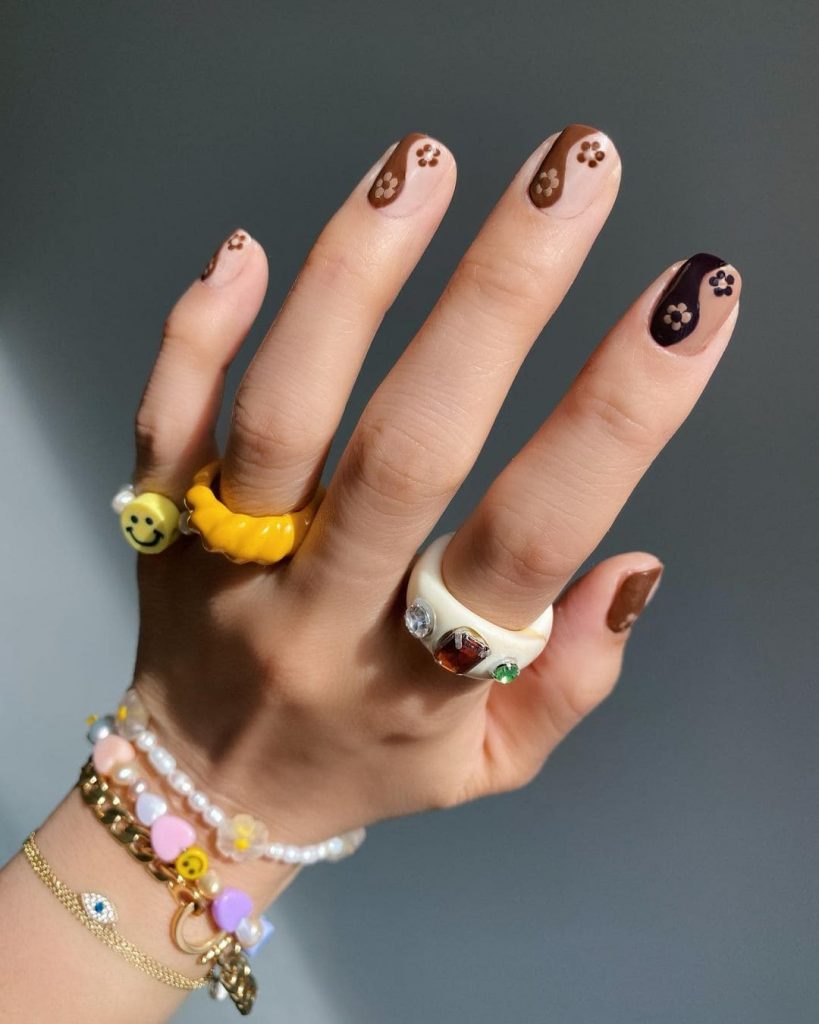 ---
22. Floral Summer Nails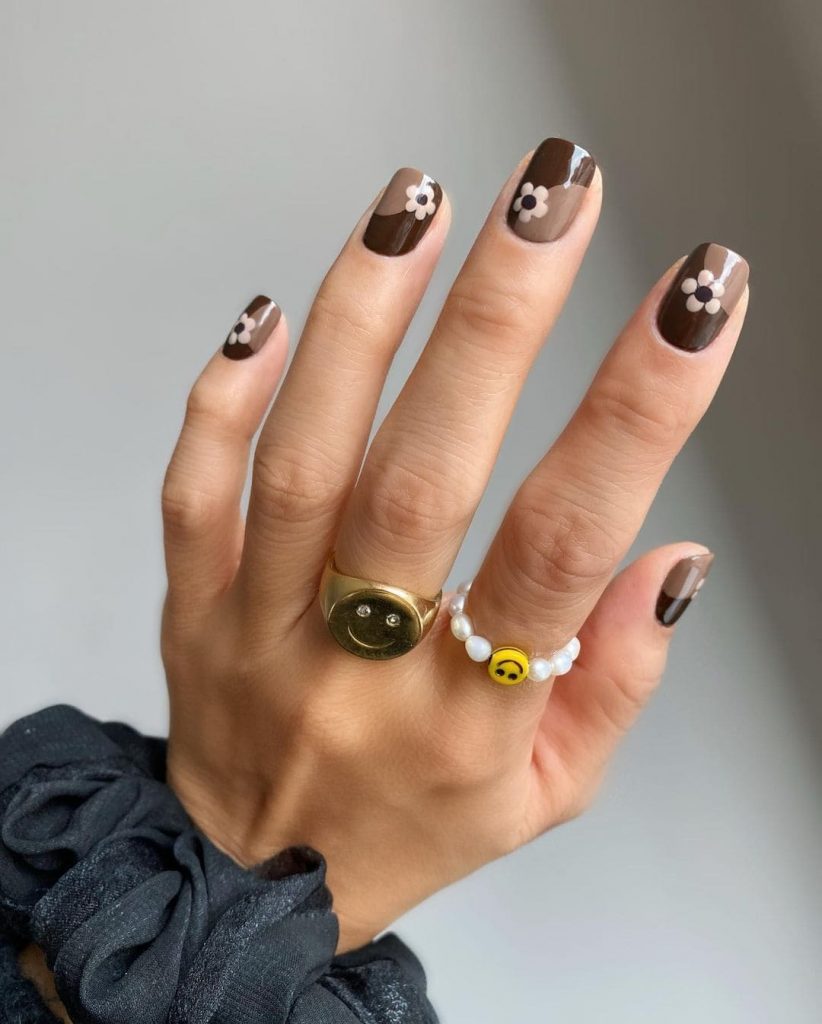 ---
23. Milk Chocolate Nails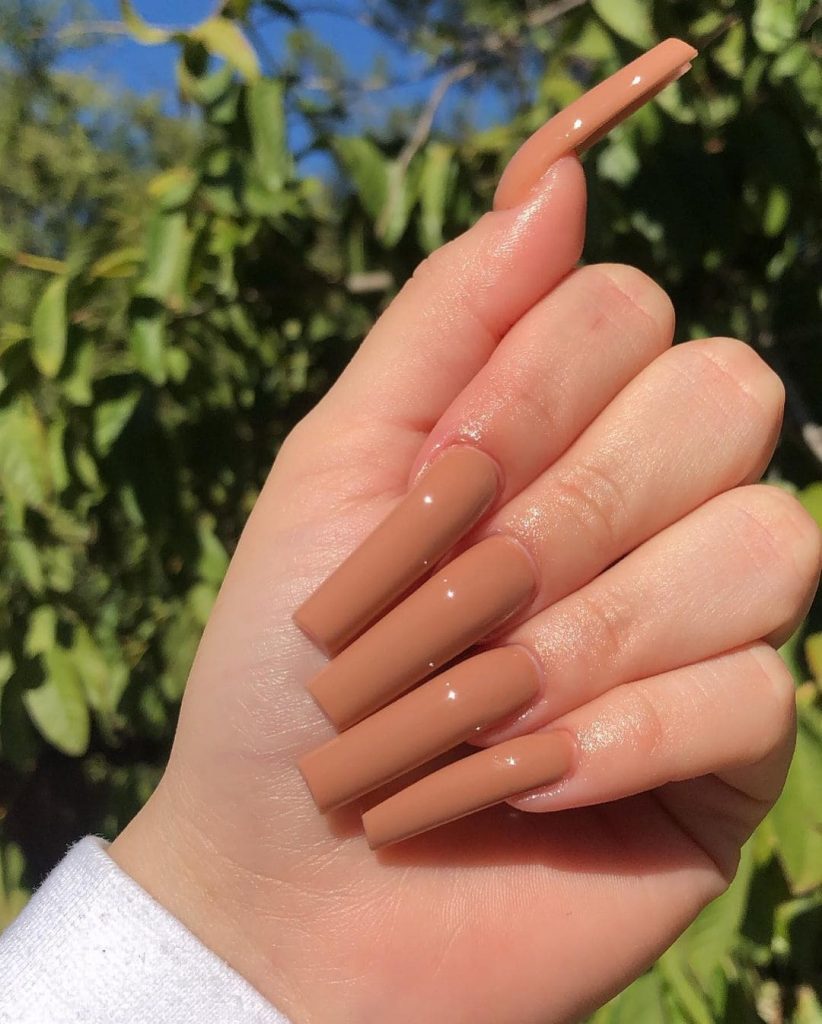 ---
24. Glossy Brown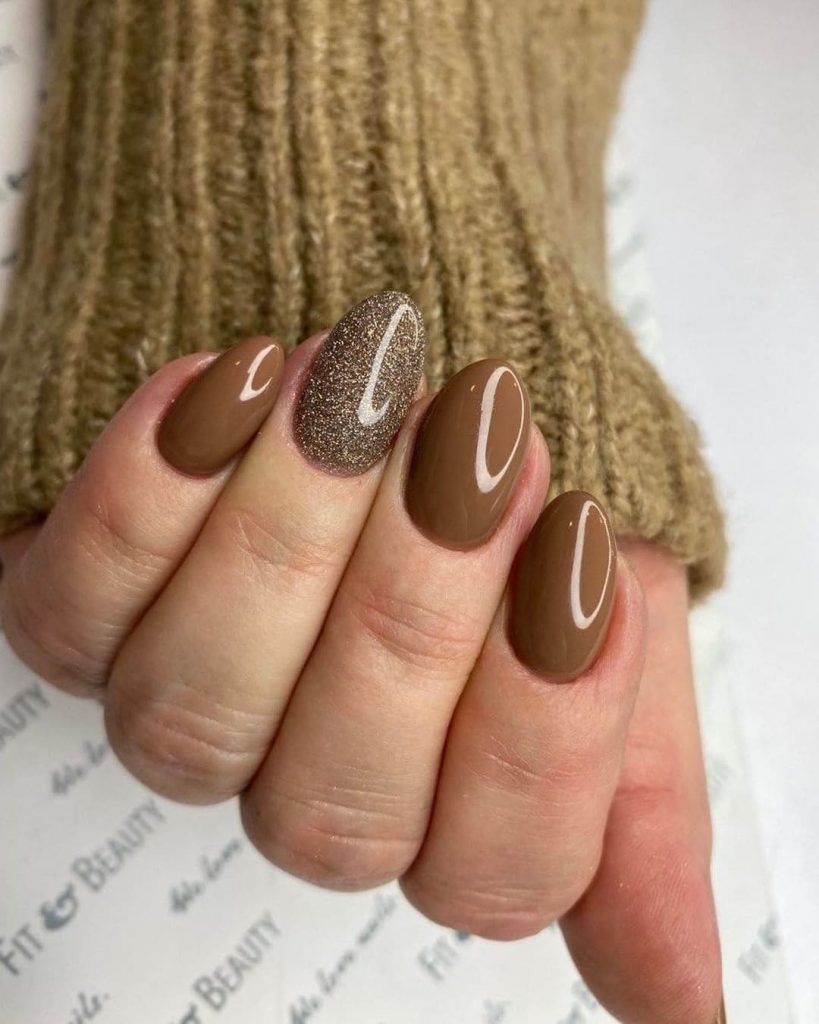 ---
25. Brown Flake Nails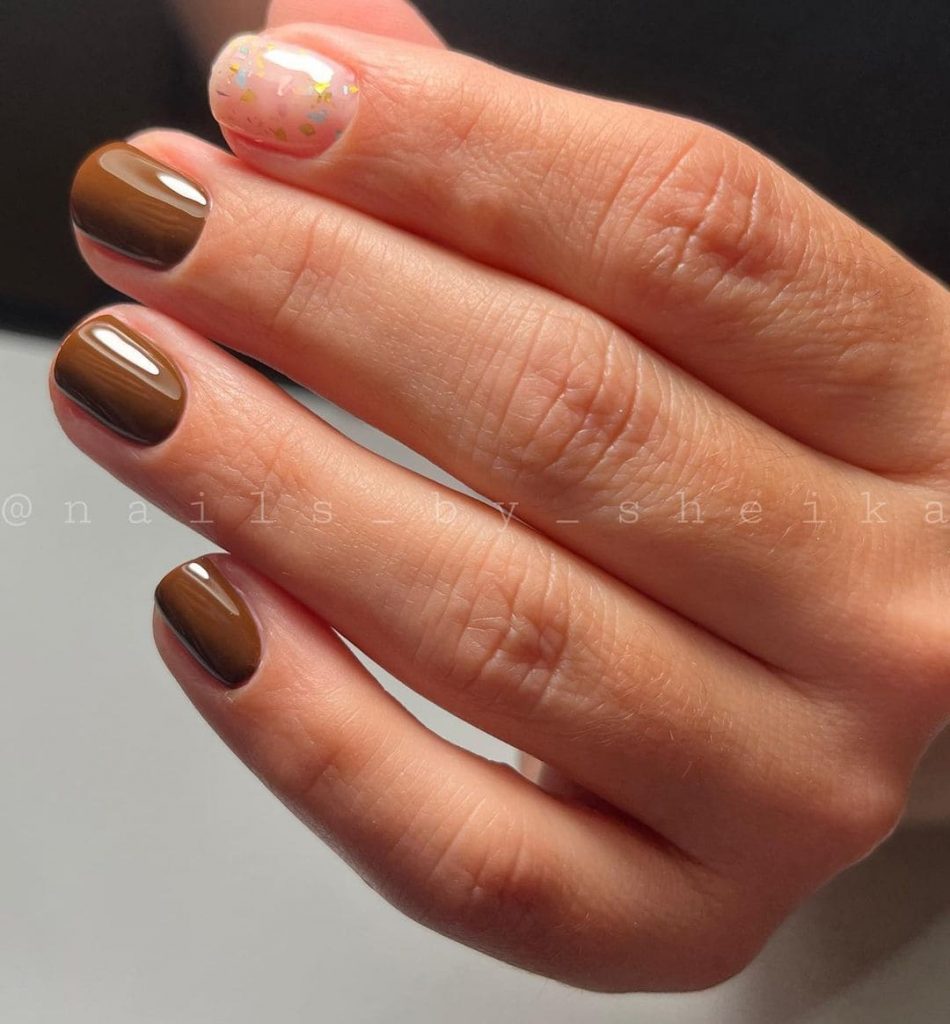 ---
26. Brown Nail Art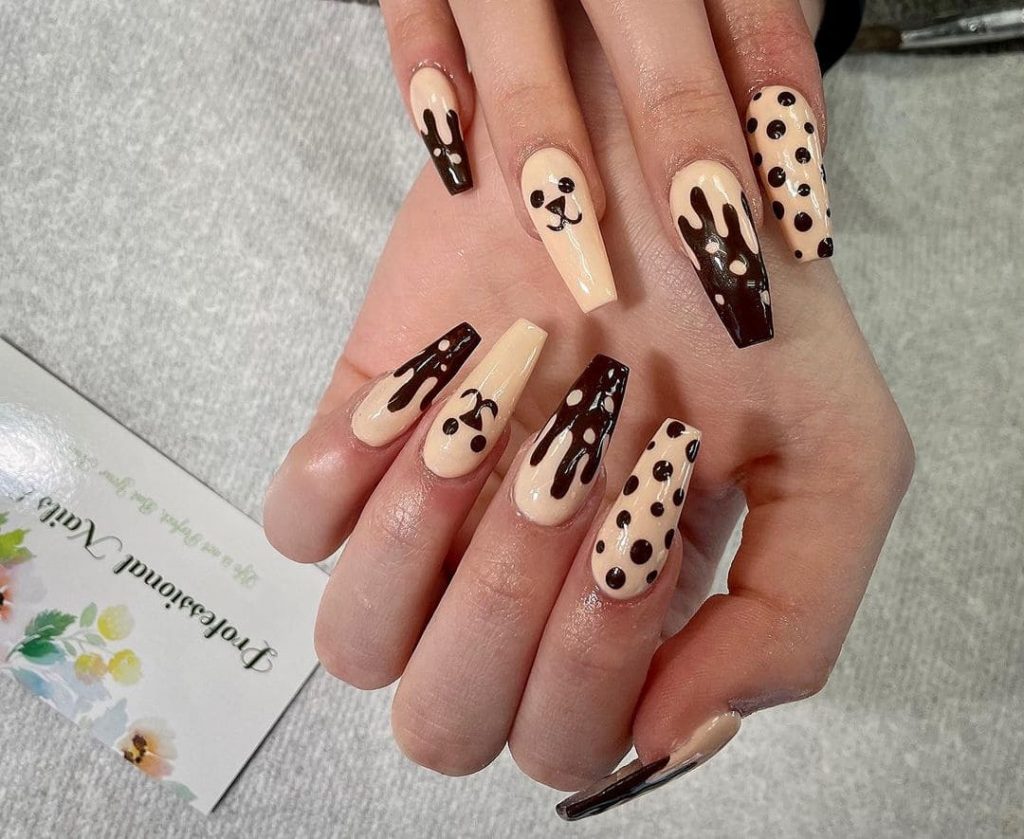 ---
27. Brown Ombre Nails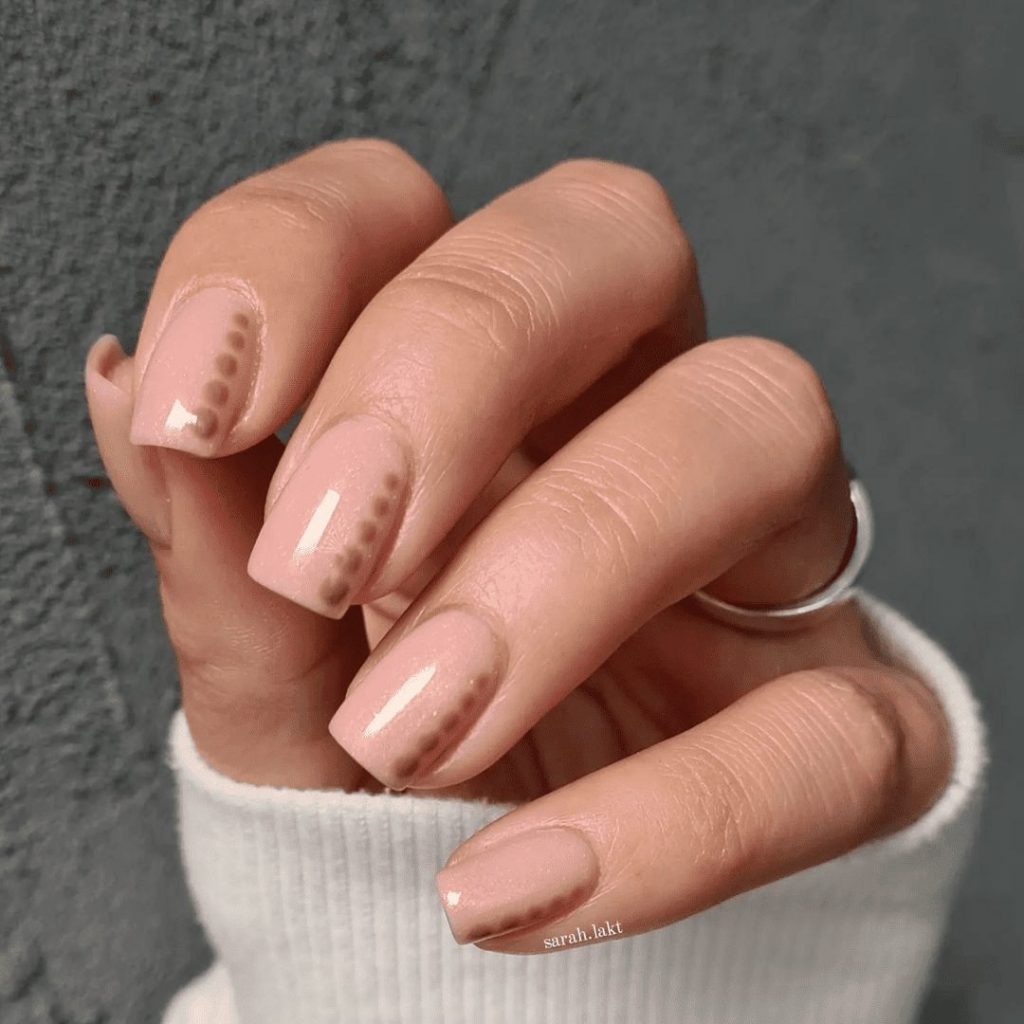 ---
28. Glitter Brown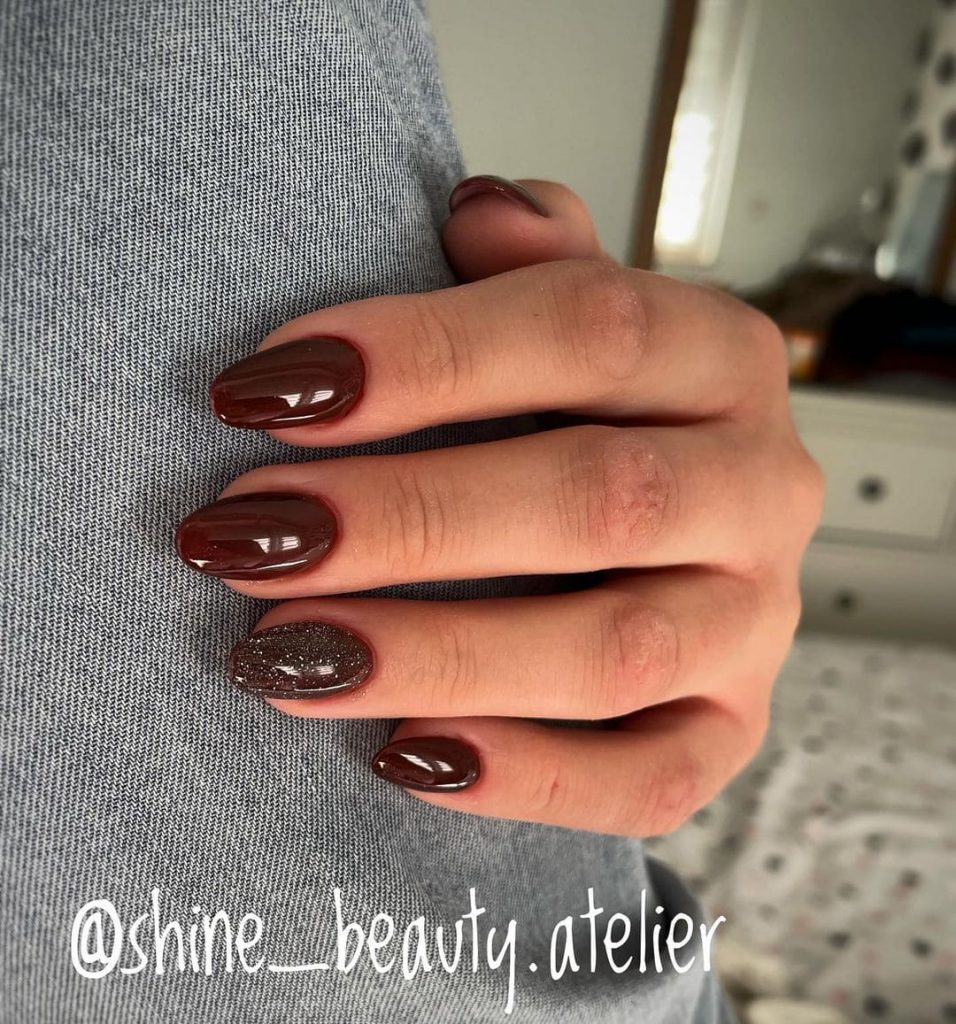 ---
29. Palm Tree Nails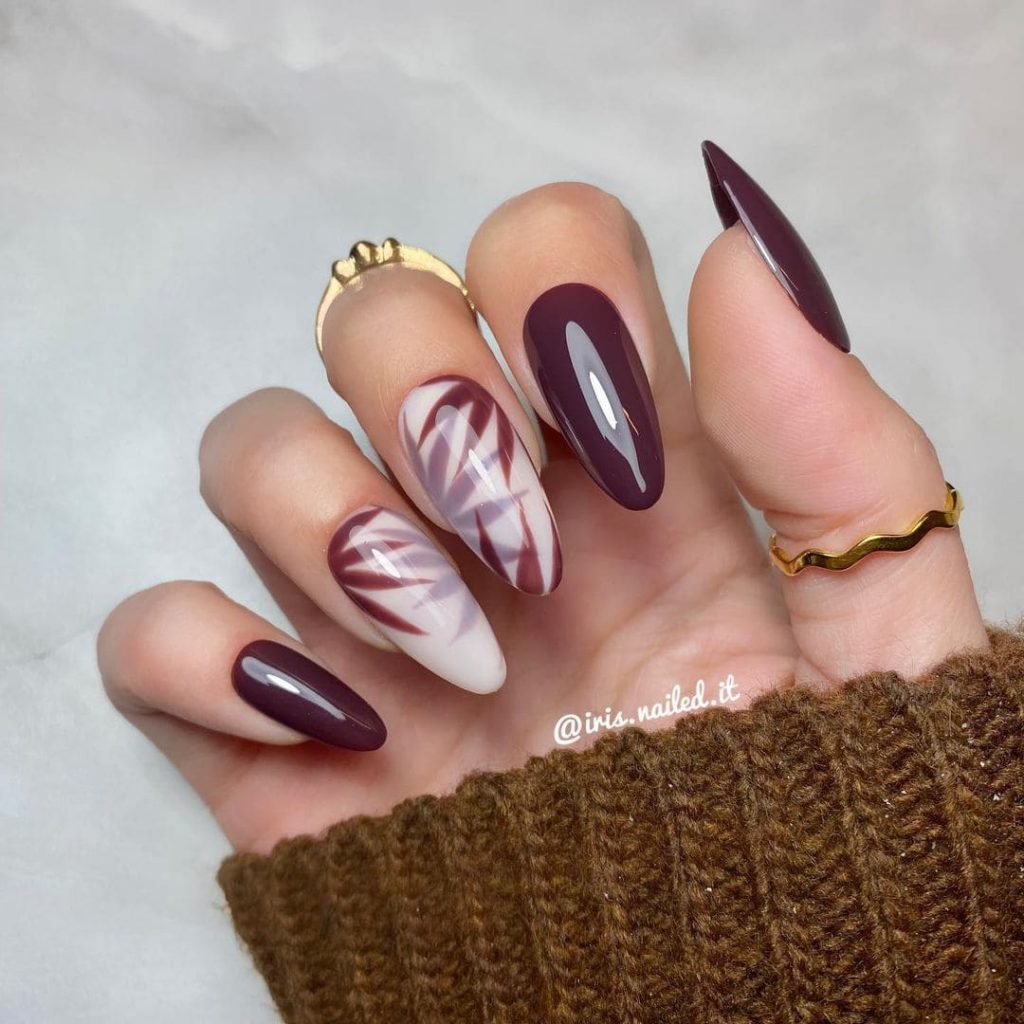 ---
30. Brown Acrylic Nails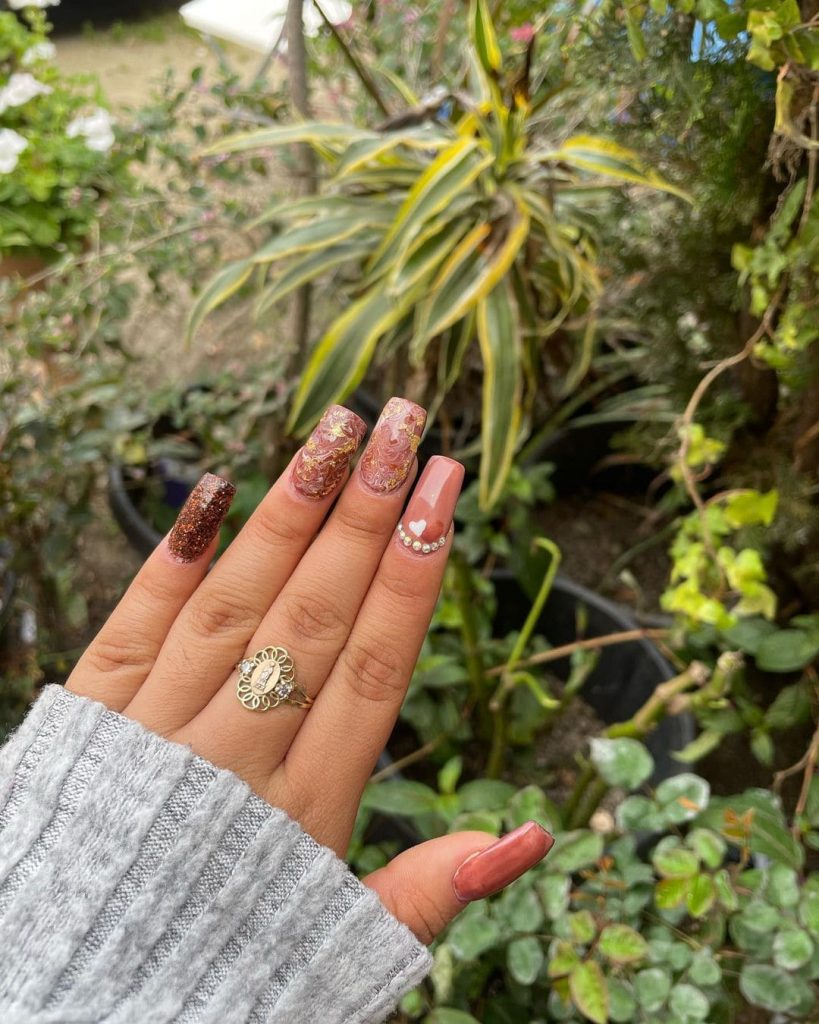 ---
31. Brown Abstract Nails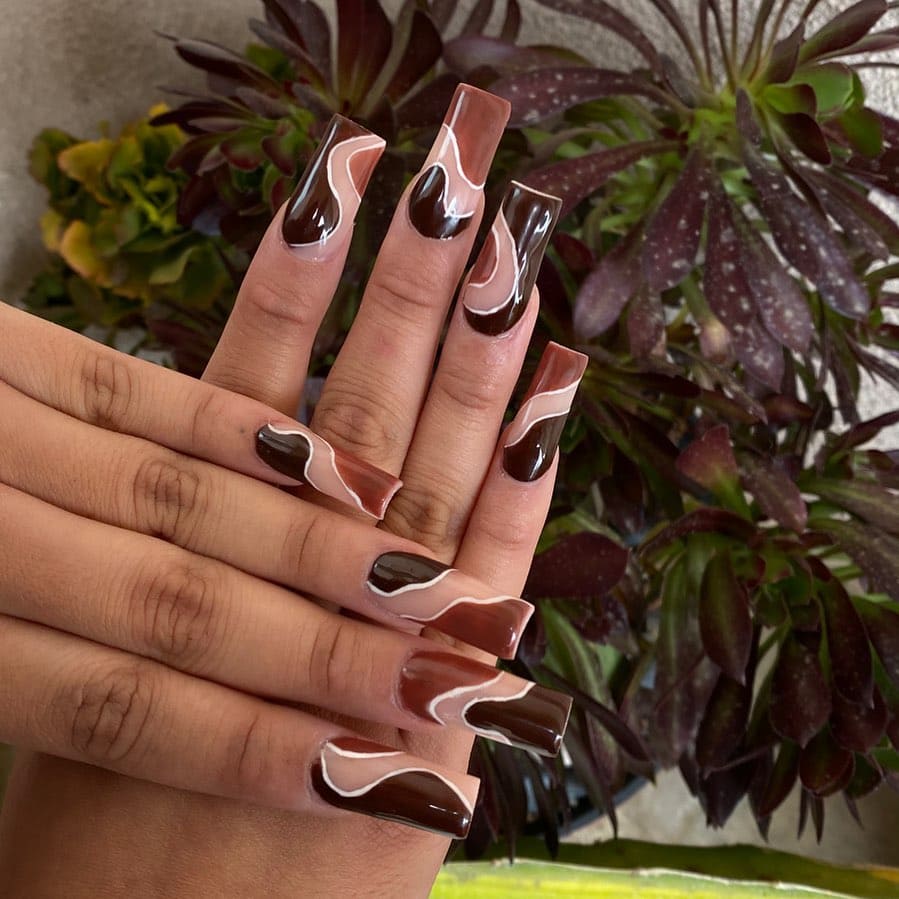 ---
32. Brown Swirl Candy Nails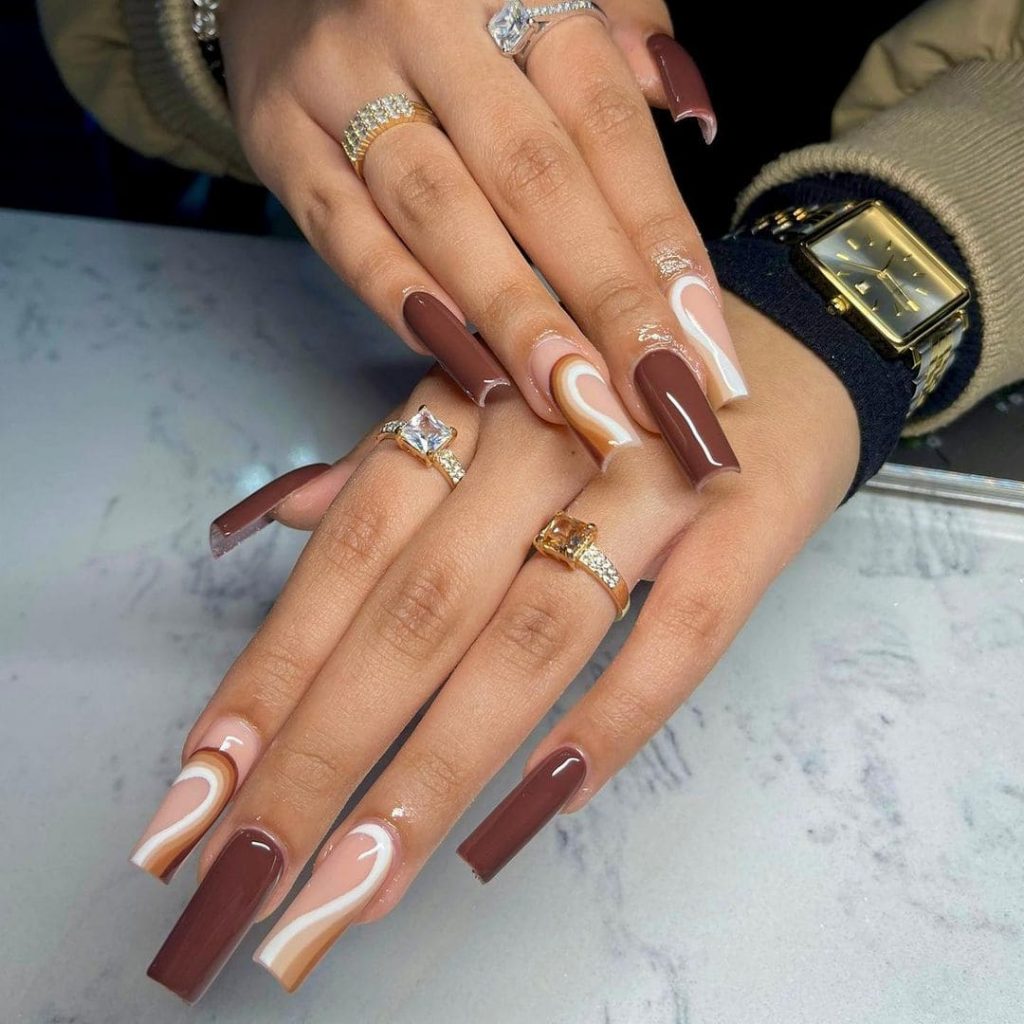 ---
33. Brown French Tip Nails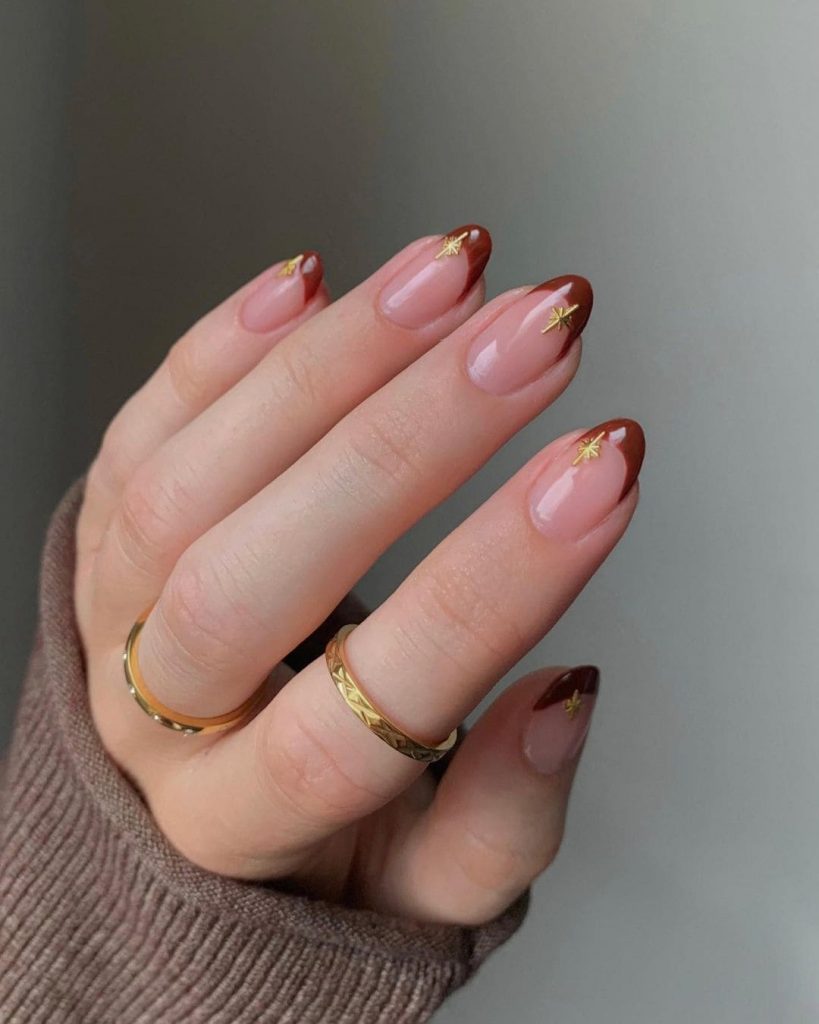 ---
34. Chocolate Shades of Brown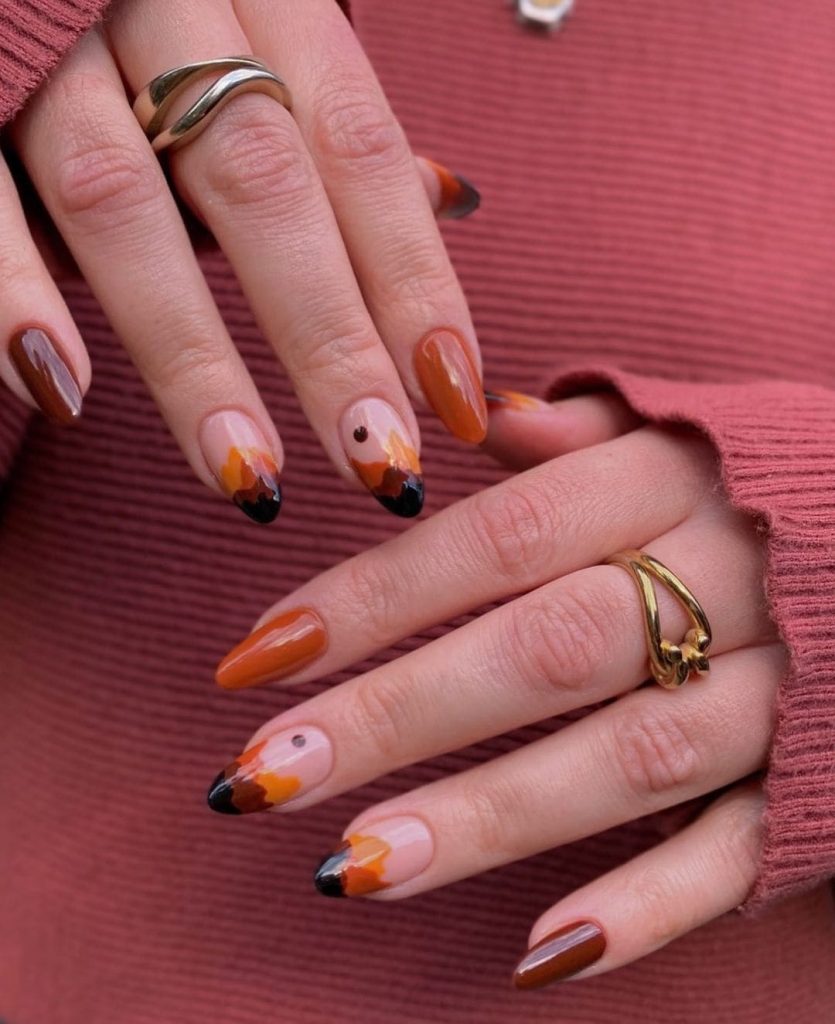 ---
35. Brown Floral Fireworks Nails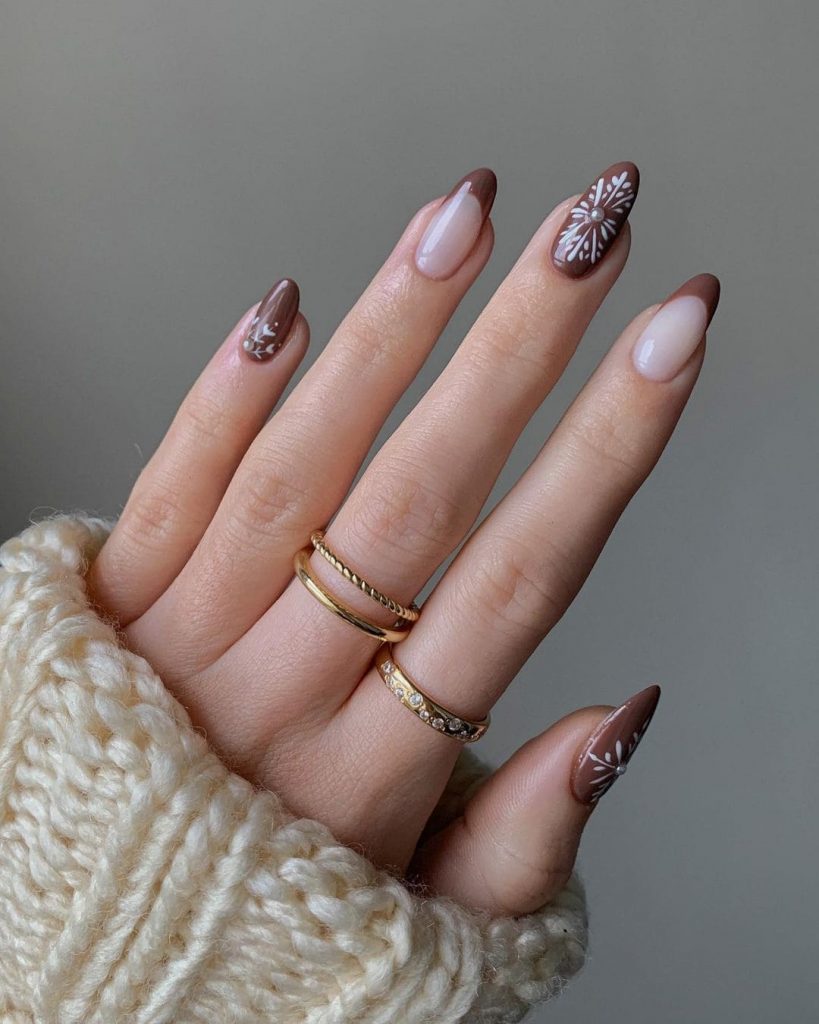 ---
36. Brown Nail Designs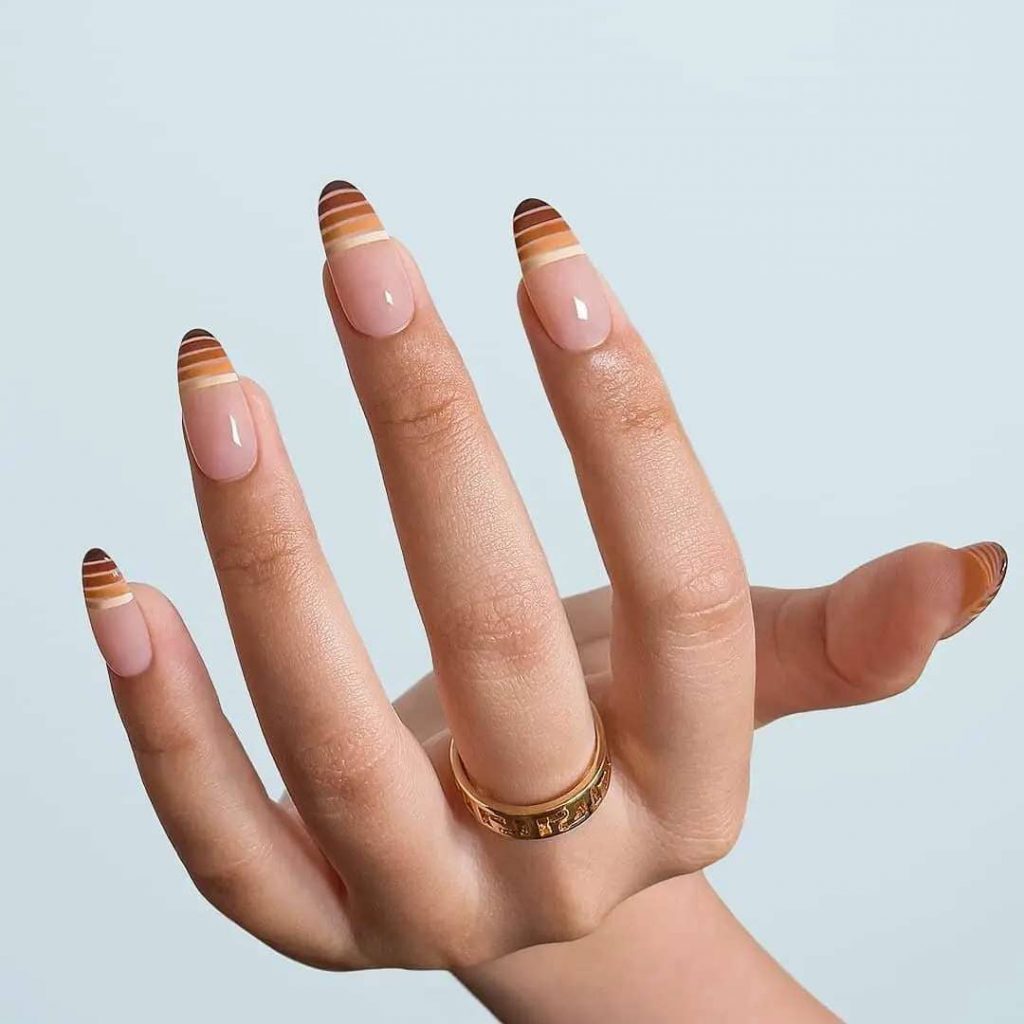 ---
37. Autumn Abstract Nails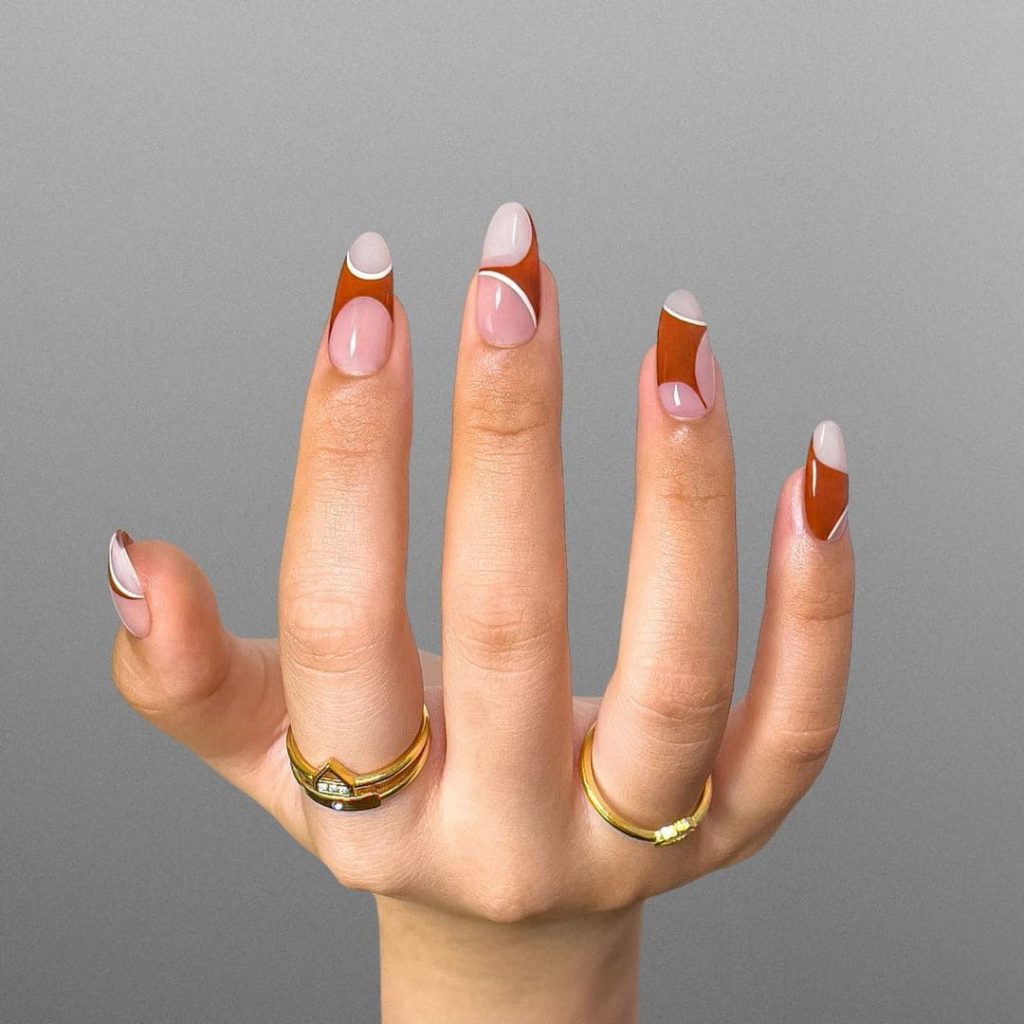 ---
38. Brown Swirl Nails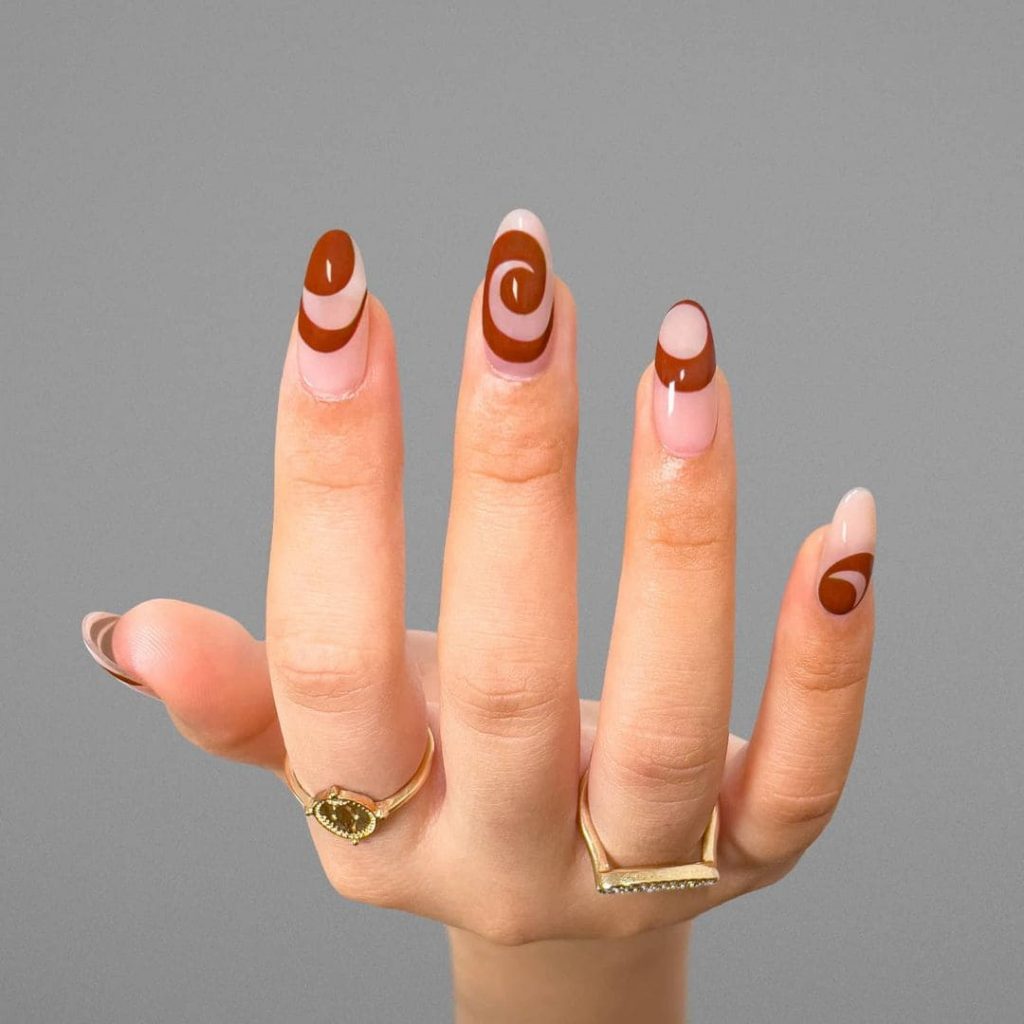 ---
39. Brown Coffin Nails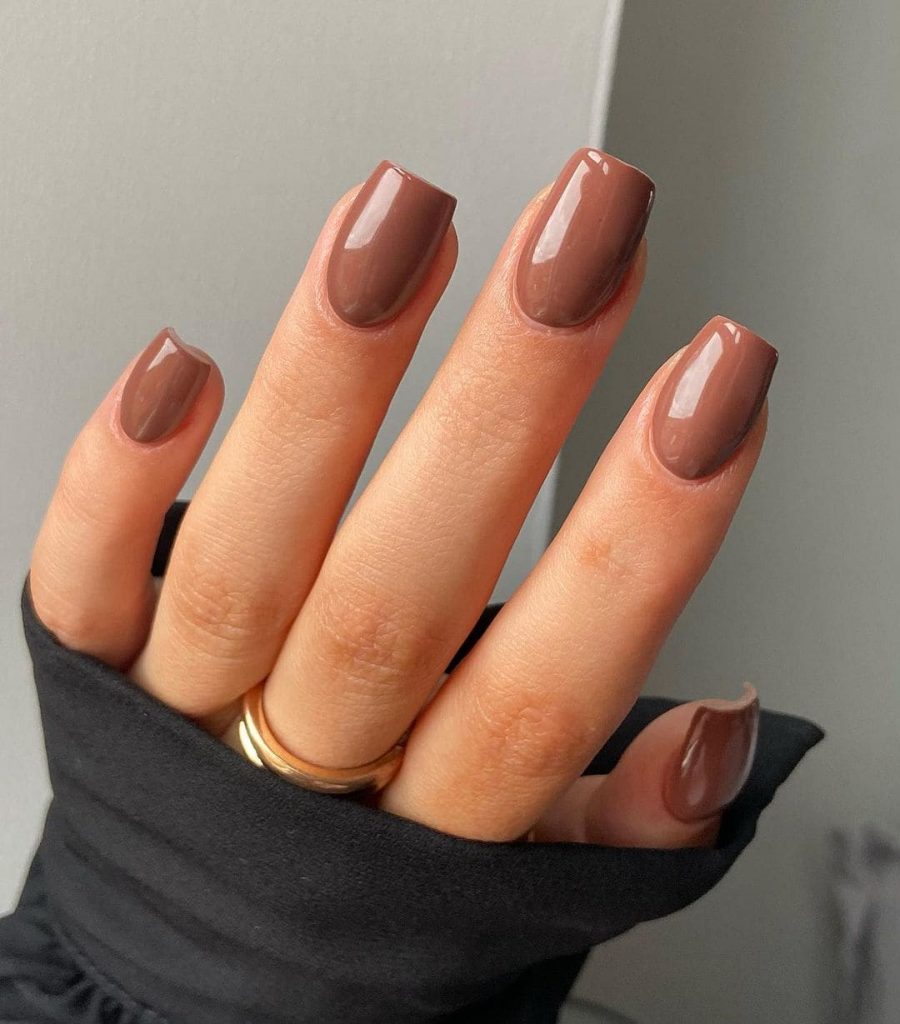 ---
40. Chocolate Neutral Nails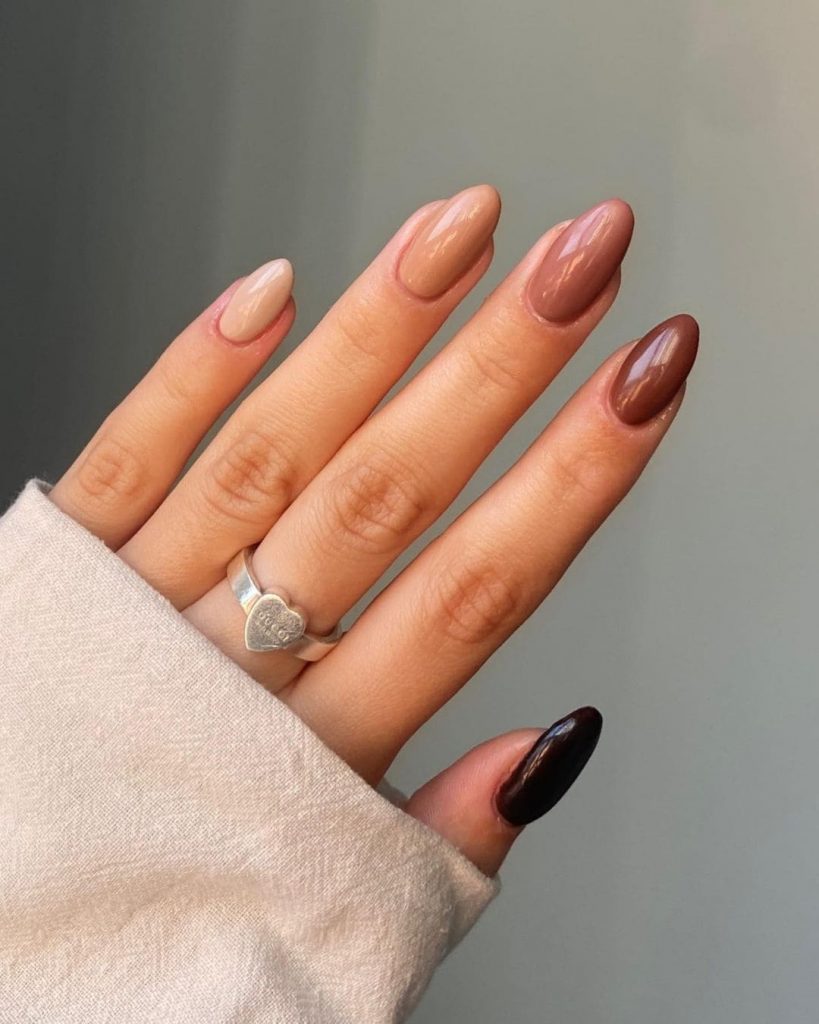 ---
41. Short Brown French Nails
---
42. Different Shade Brown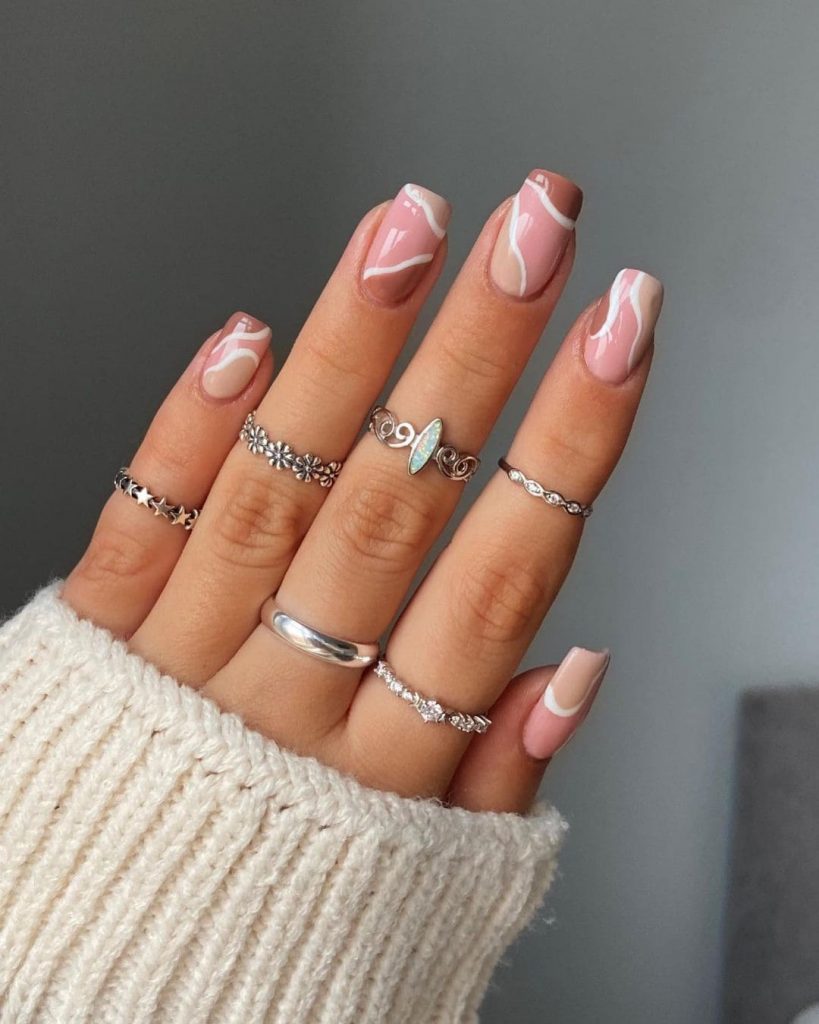 ---
43. Brown Nude Nails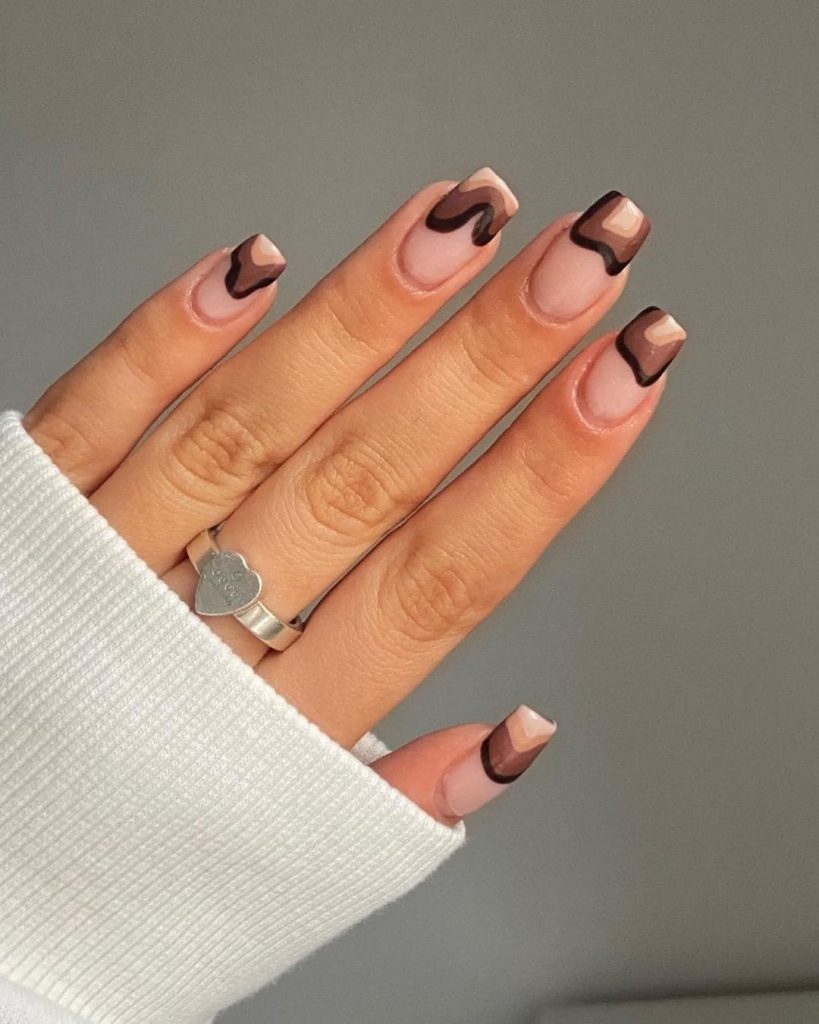 ---
44. Matte Brown Nails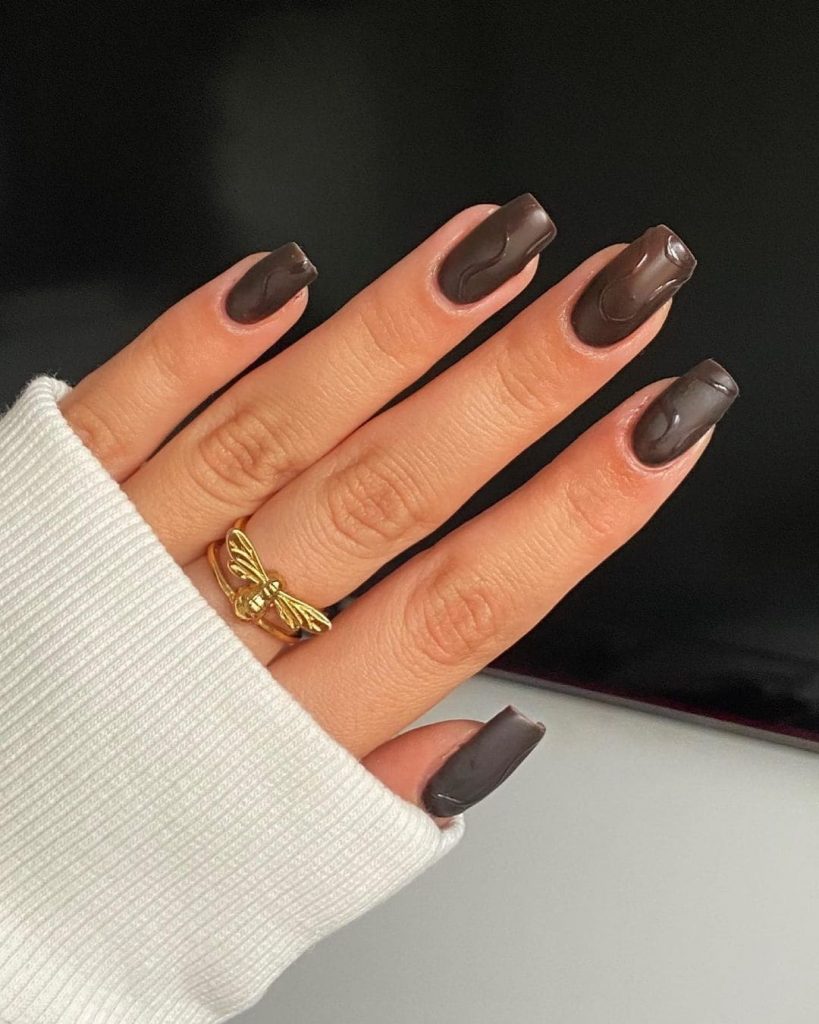 ---
45. Brown Snake Hide Nails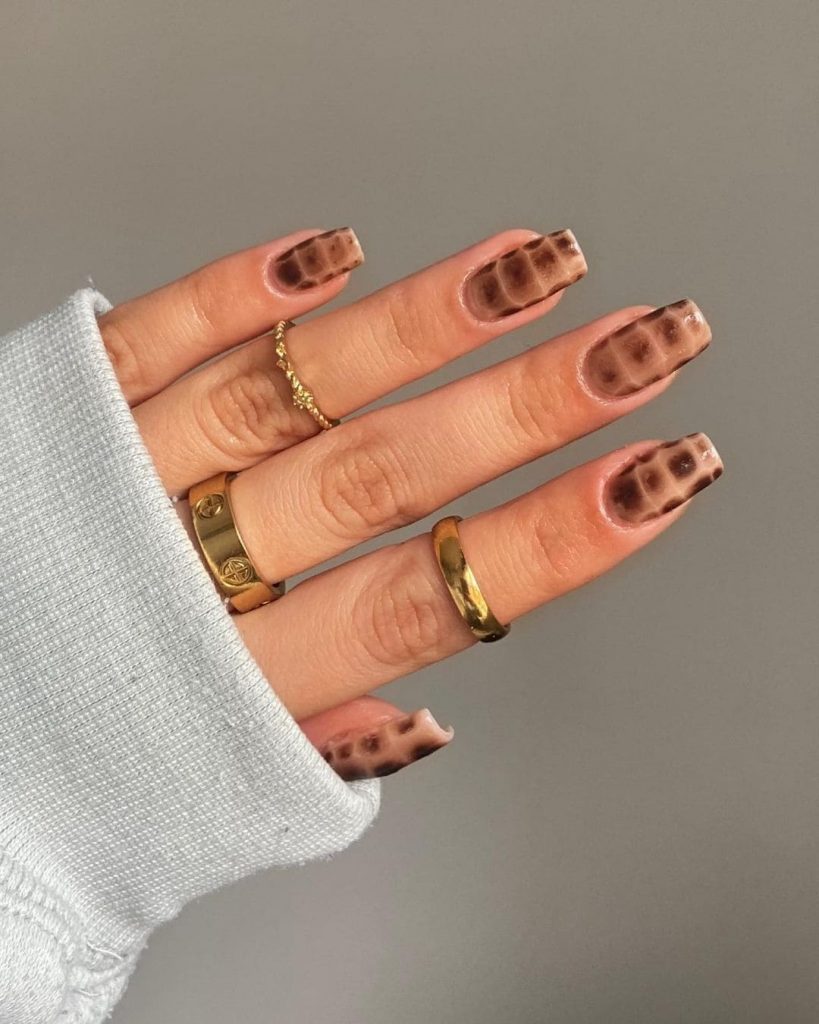 ---
46. Latte Brown Glitter Nails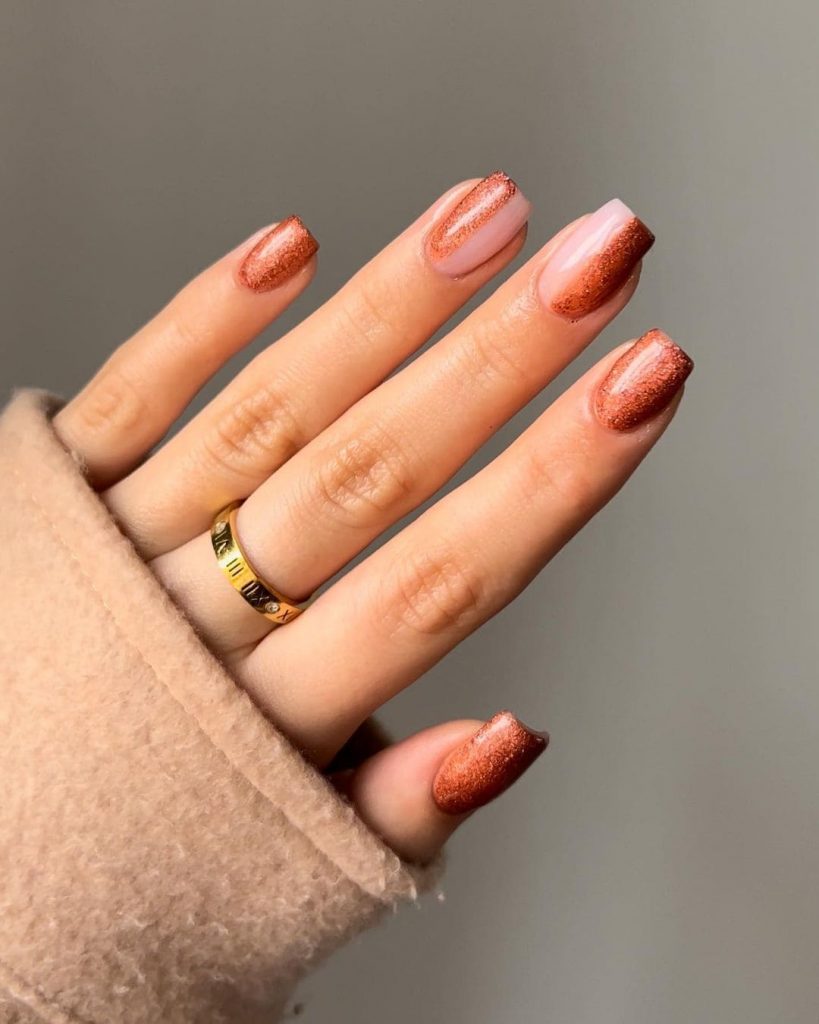 ---
47. Dark Brown Nails
---
48. Brown Glitched Nails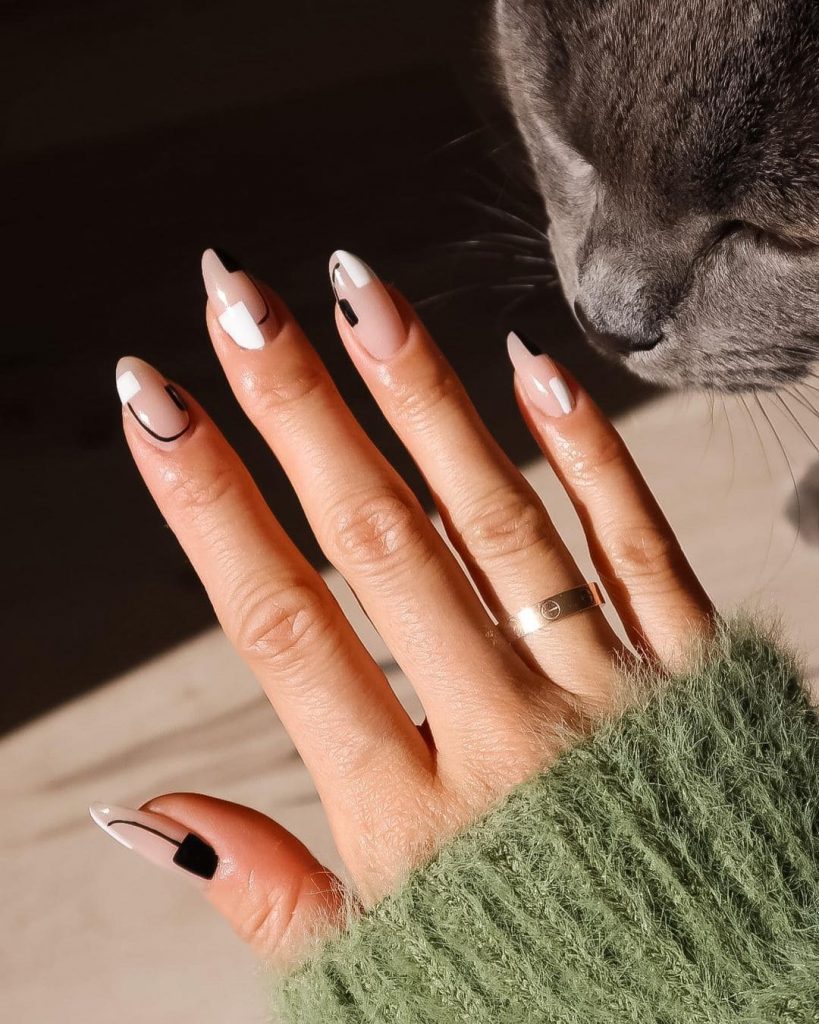 ---
49. Brown and White Nails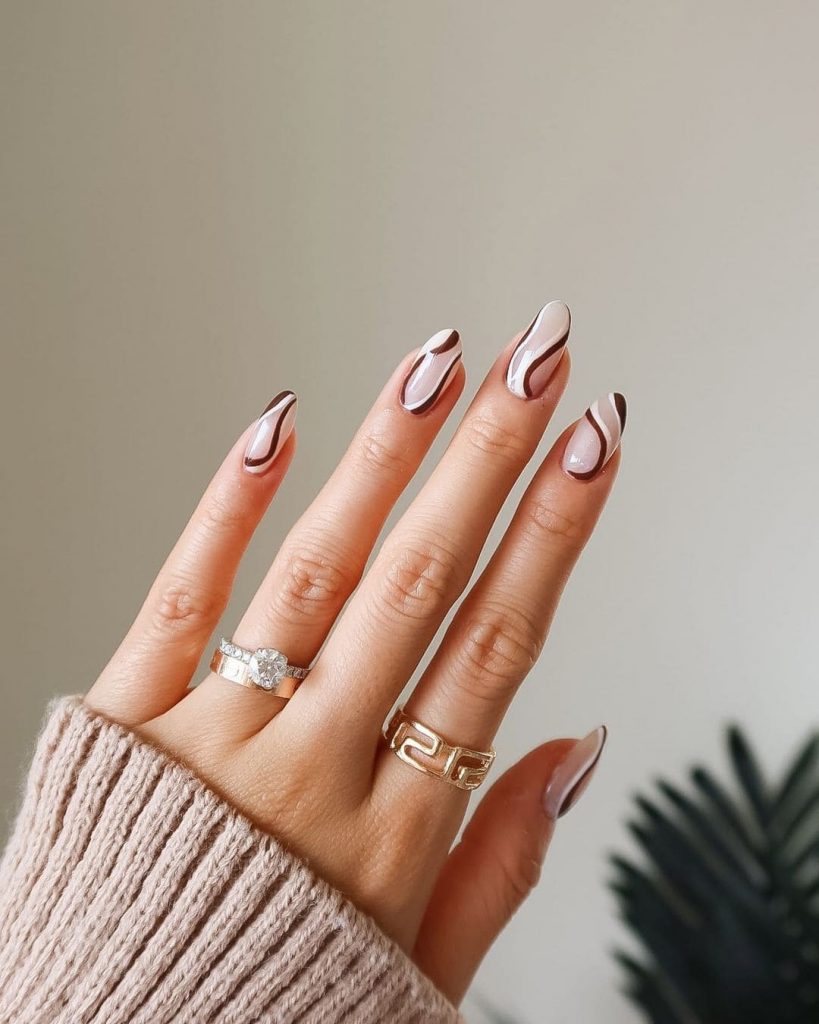 ---
50. Abstract Autumn Nails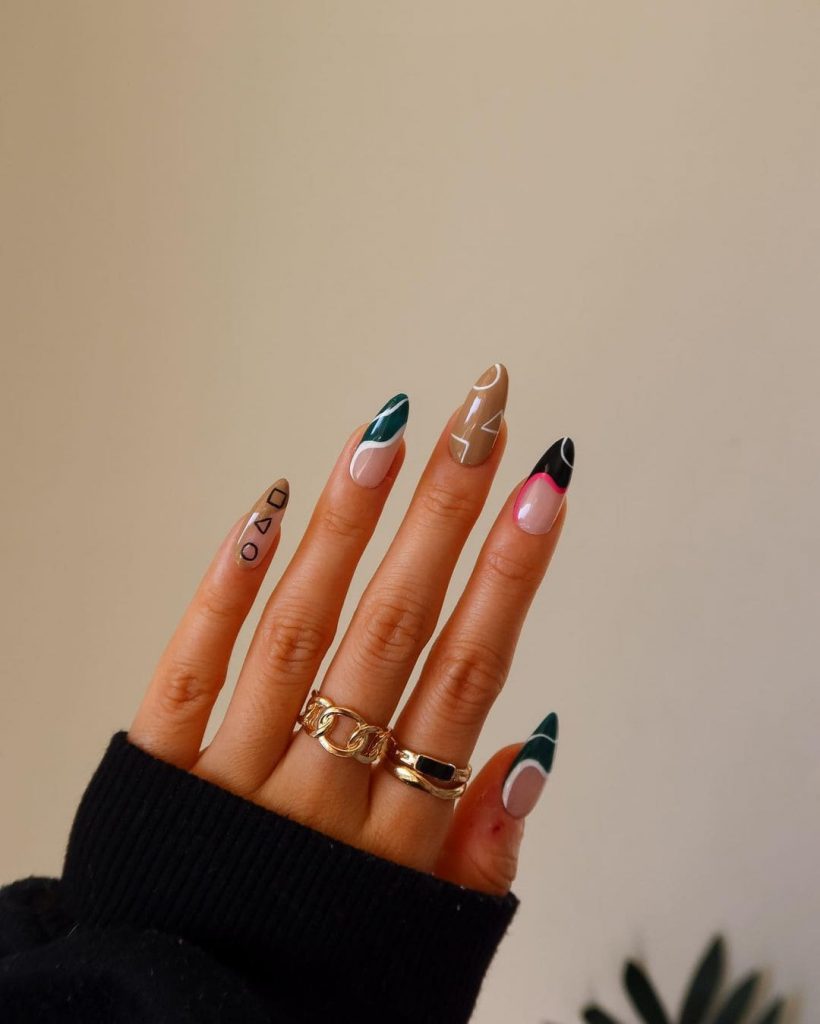 ---
51. Zebra Print Nails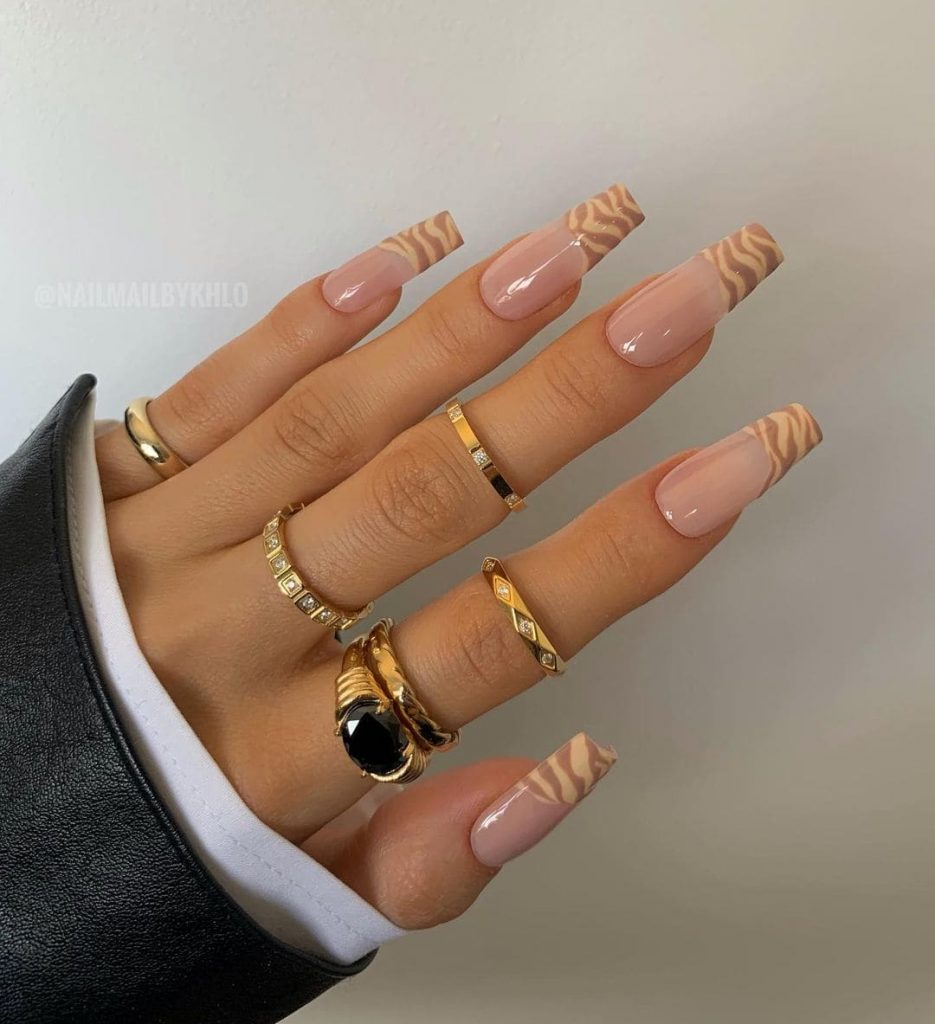 Recreate with: Etsy
---
52. Animal Print Press-On Nails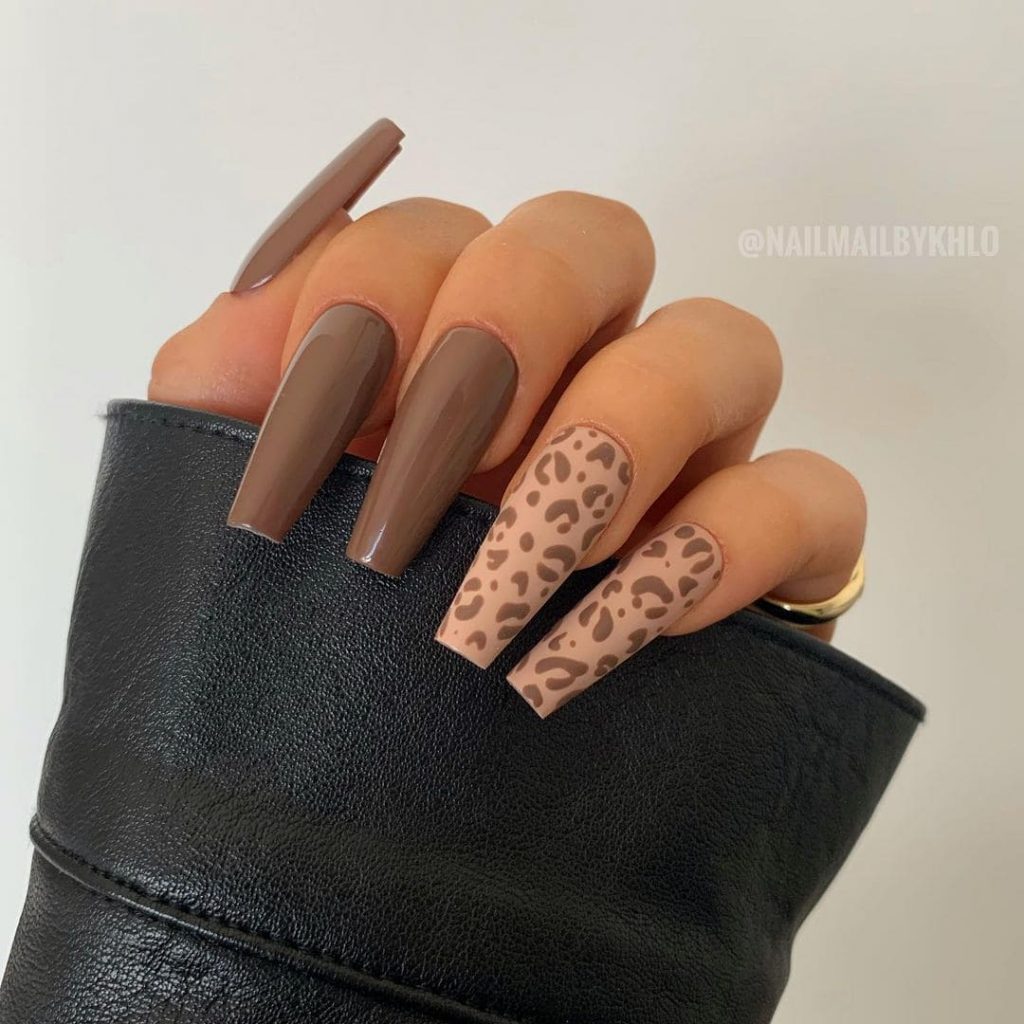 Recreate with: Etsy
---
53. Brown French Nail Tips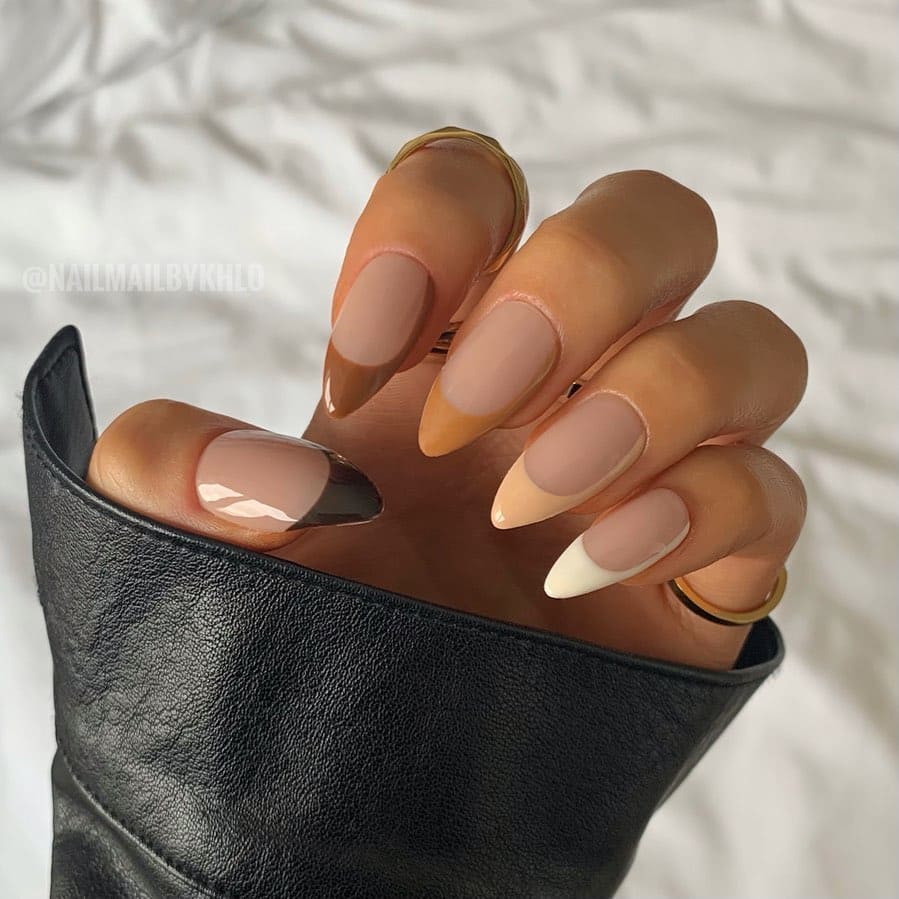 Recreate with: Etsy
---
54. Tortoise French Nails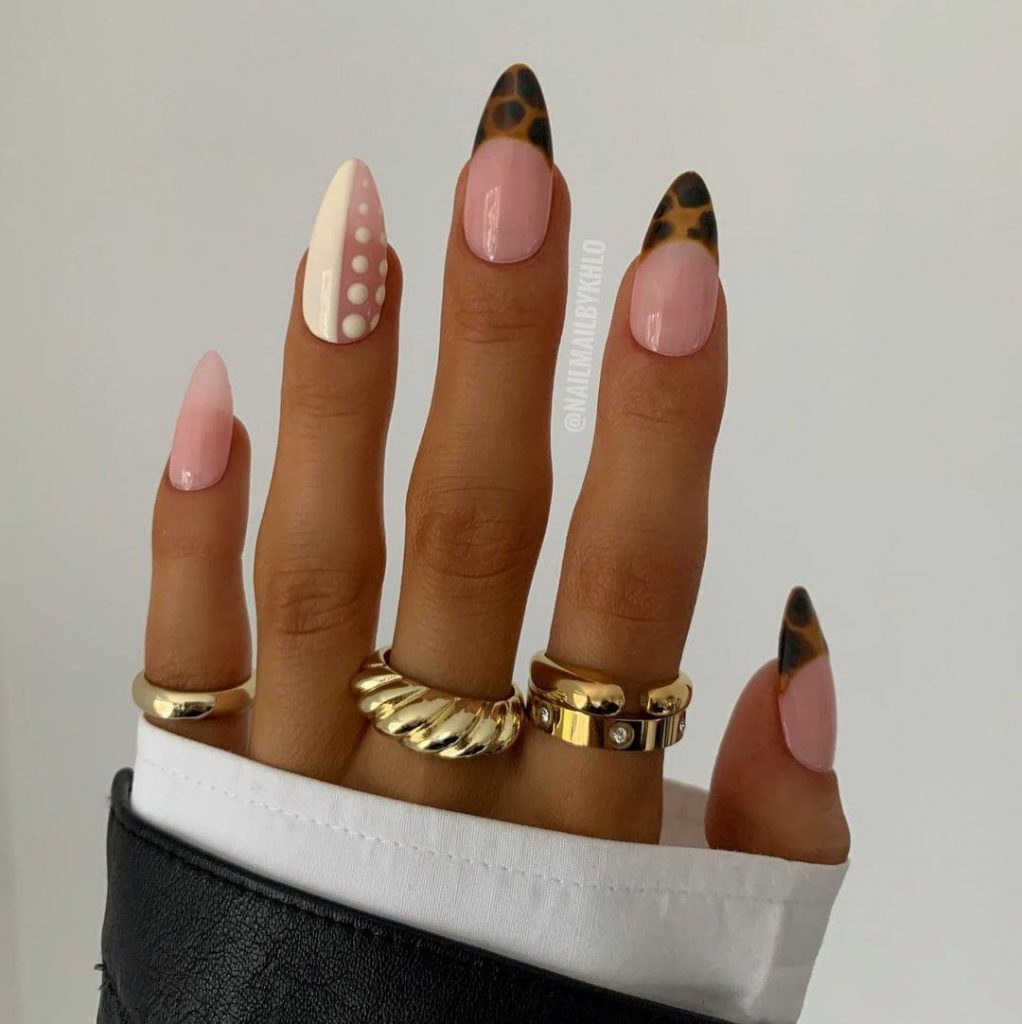 Recreate with: Etsy
---
55. Daisy Brown Press-On Nails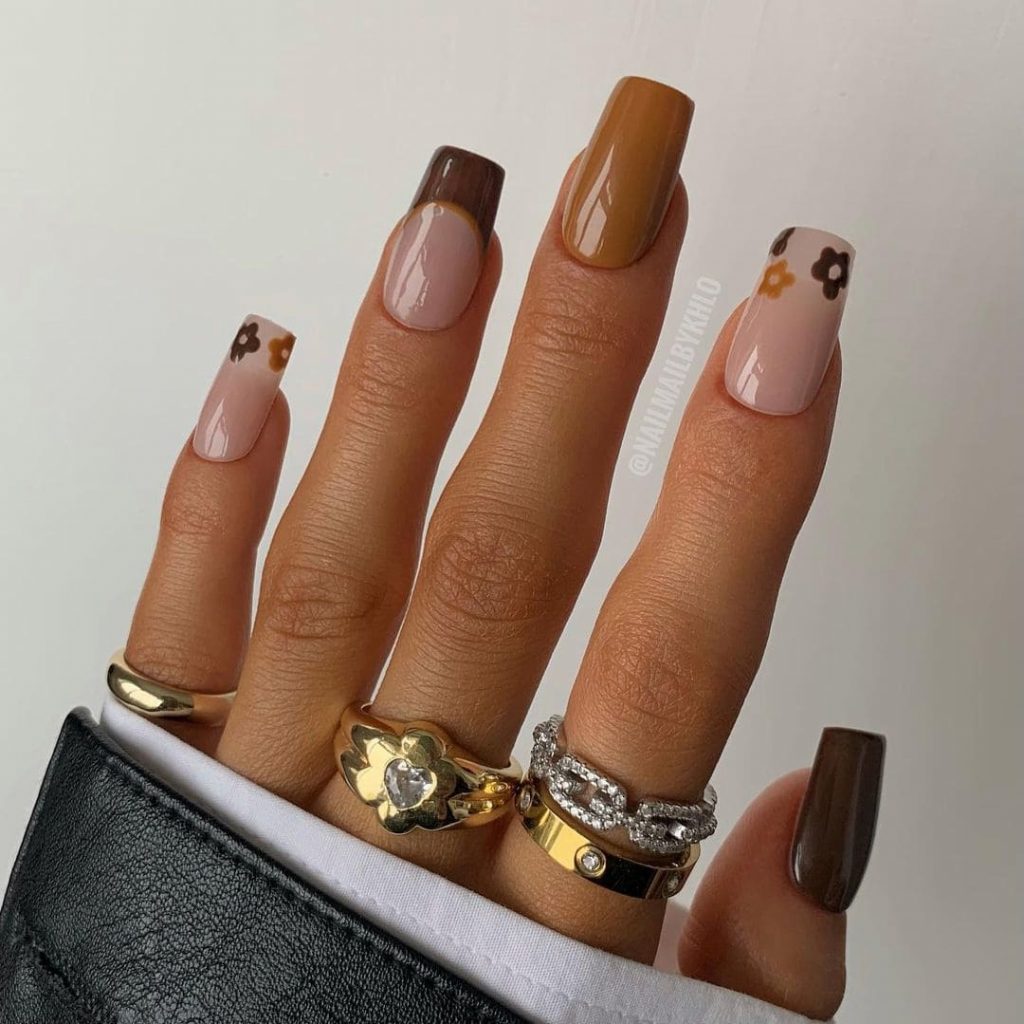 Recreate with: Etsy
---
56. Brown Almond Nails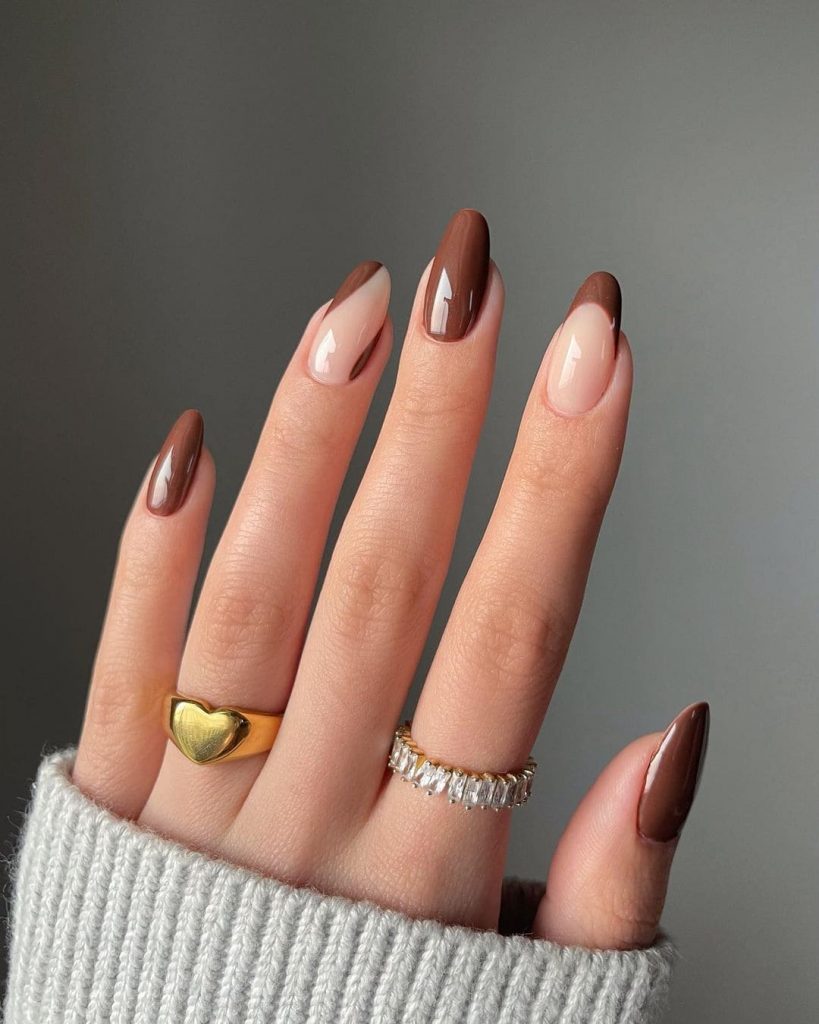 Recreate with: Etsy
---
57. Brown Aesthetic Nails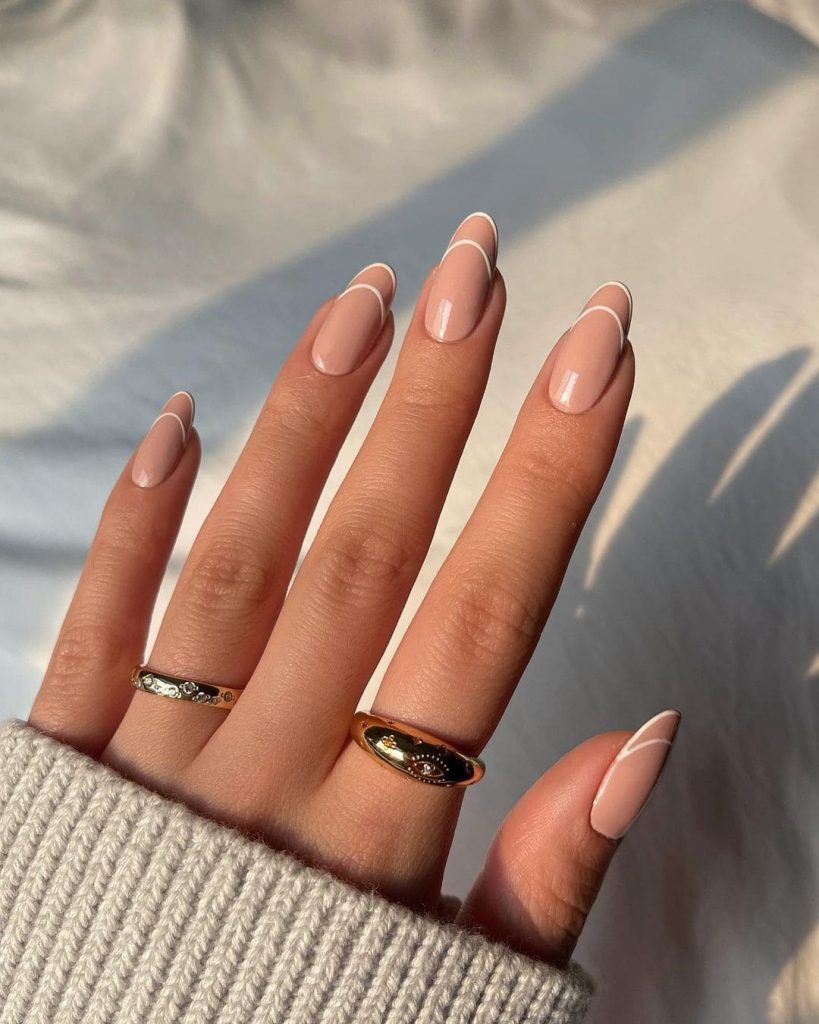 Recreate with: Etsy
---
58. Animal Print French Nail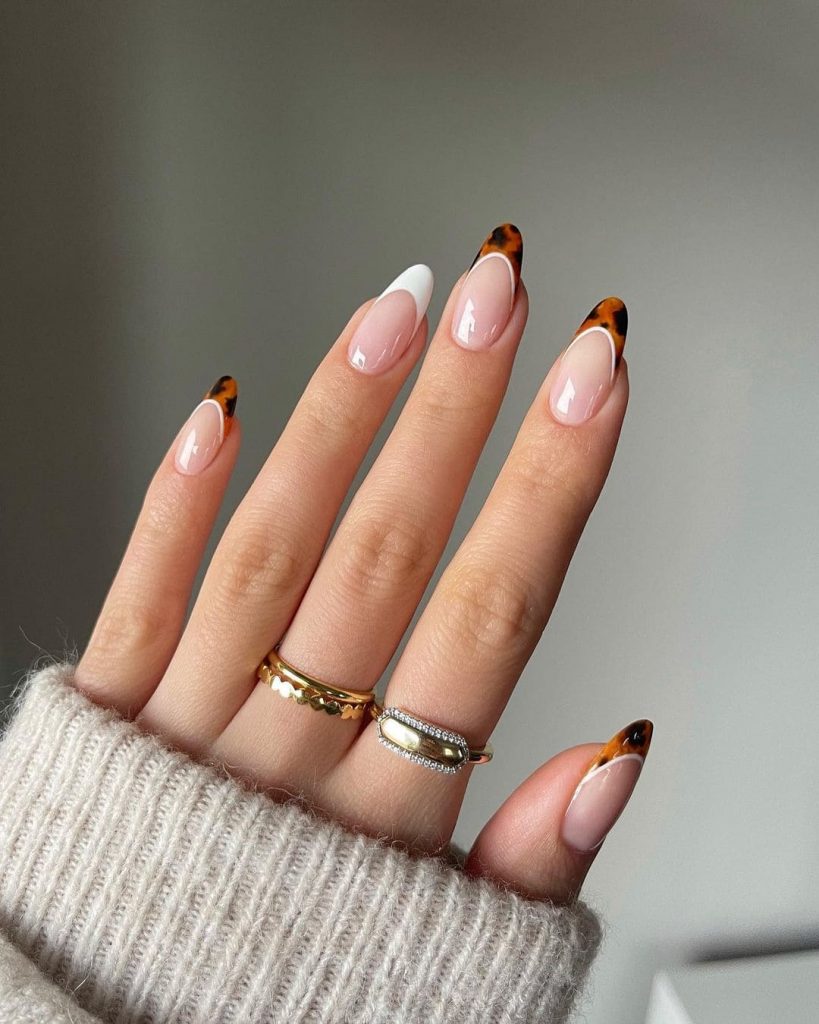 ---
59. Brown Tip Nails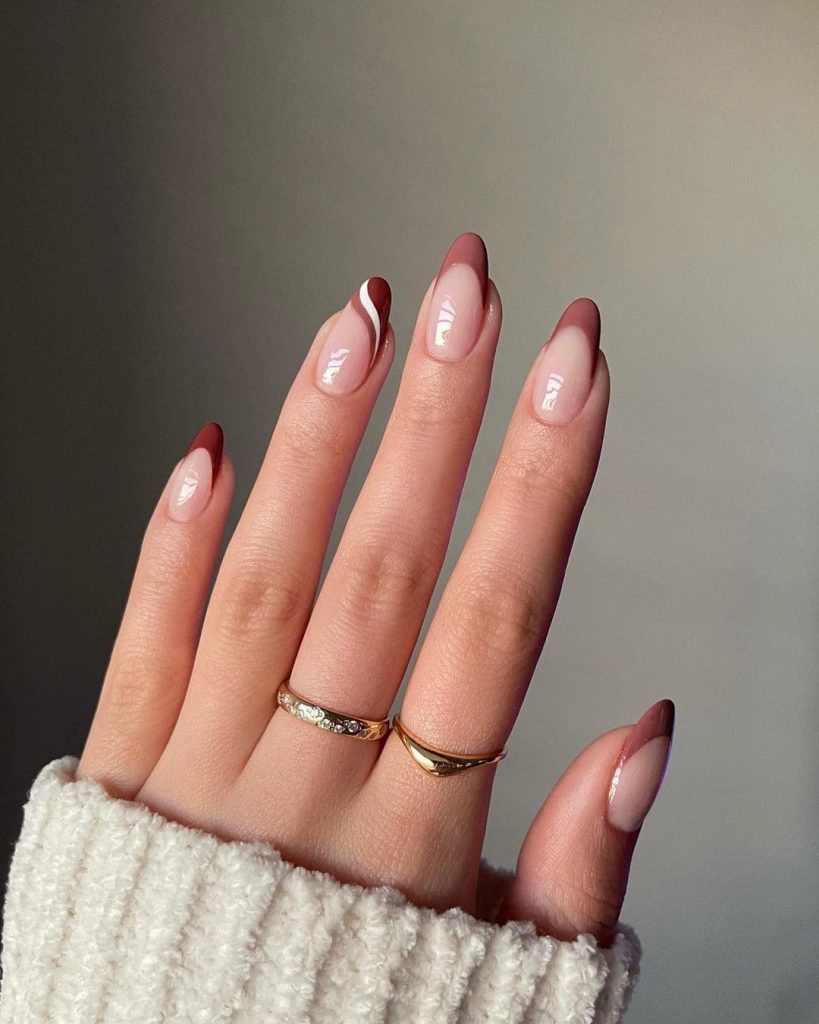 ---
60. Brown Autumn Daisy Nails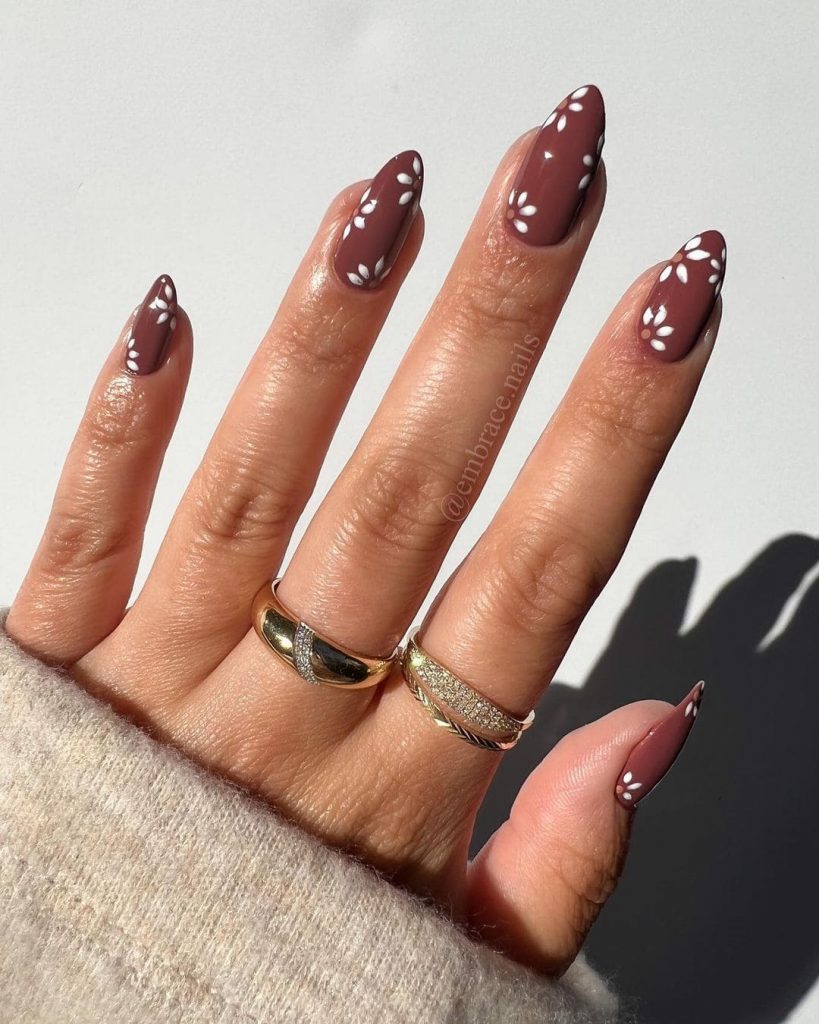 ---
61. Brown Glitter Swirls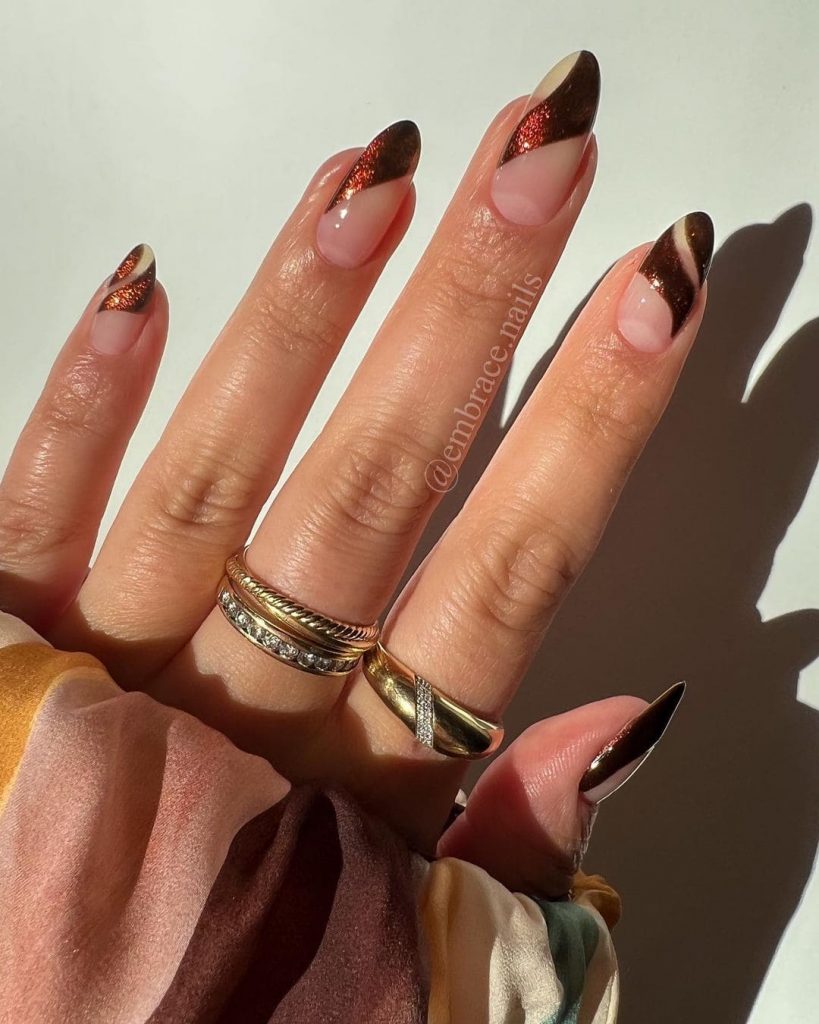 ---
62. Brown Sparkle Nails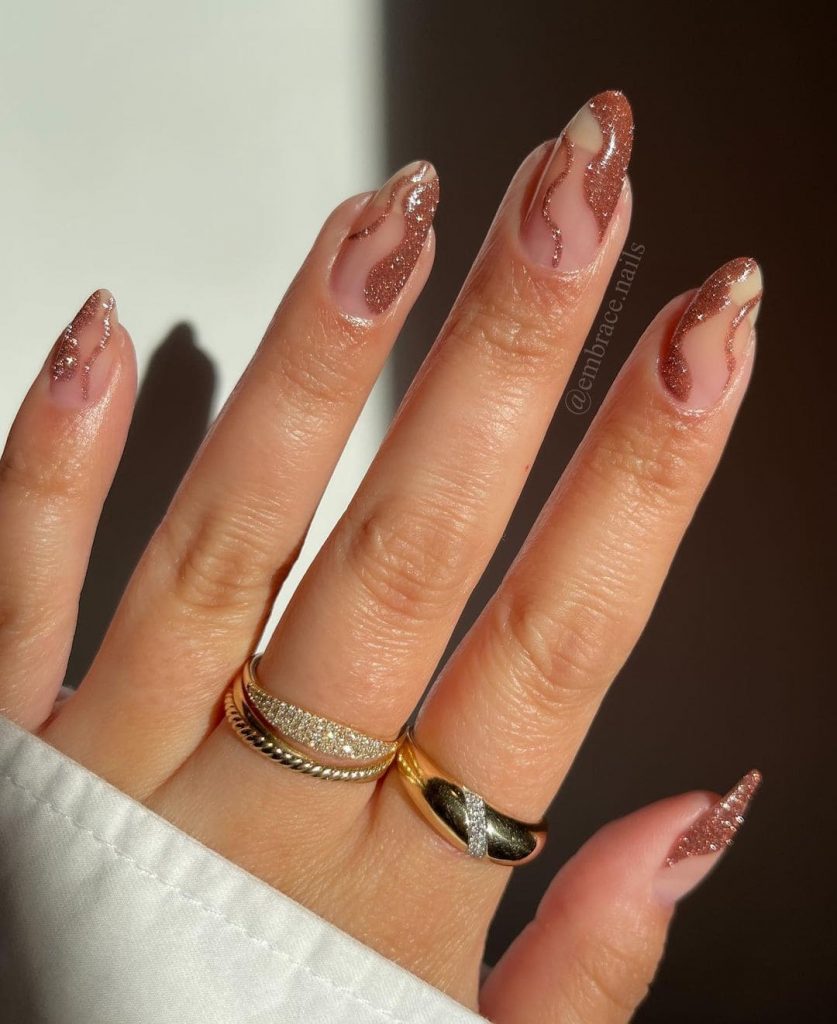 ---
63. Different Shades of Brown Nails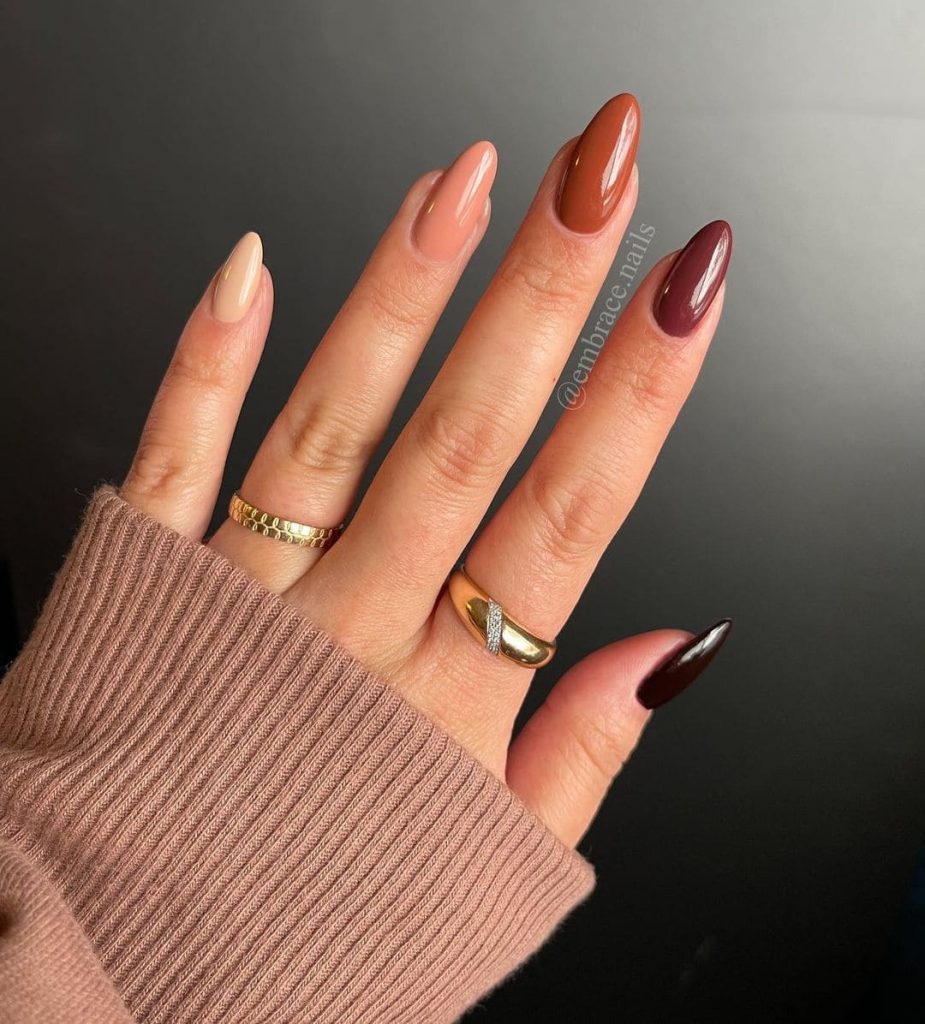 ---
64. Animal Foot Print Nails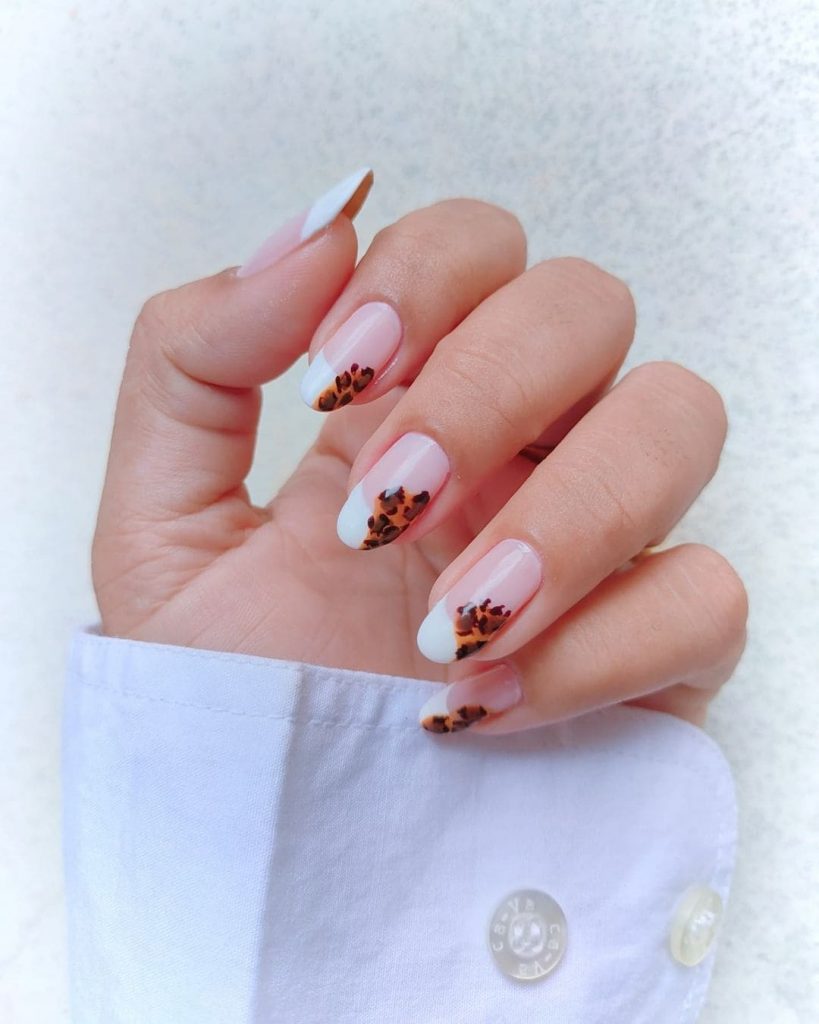 ---
65. French Nude Swirl Nails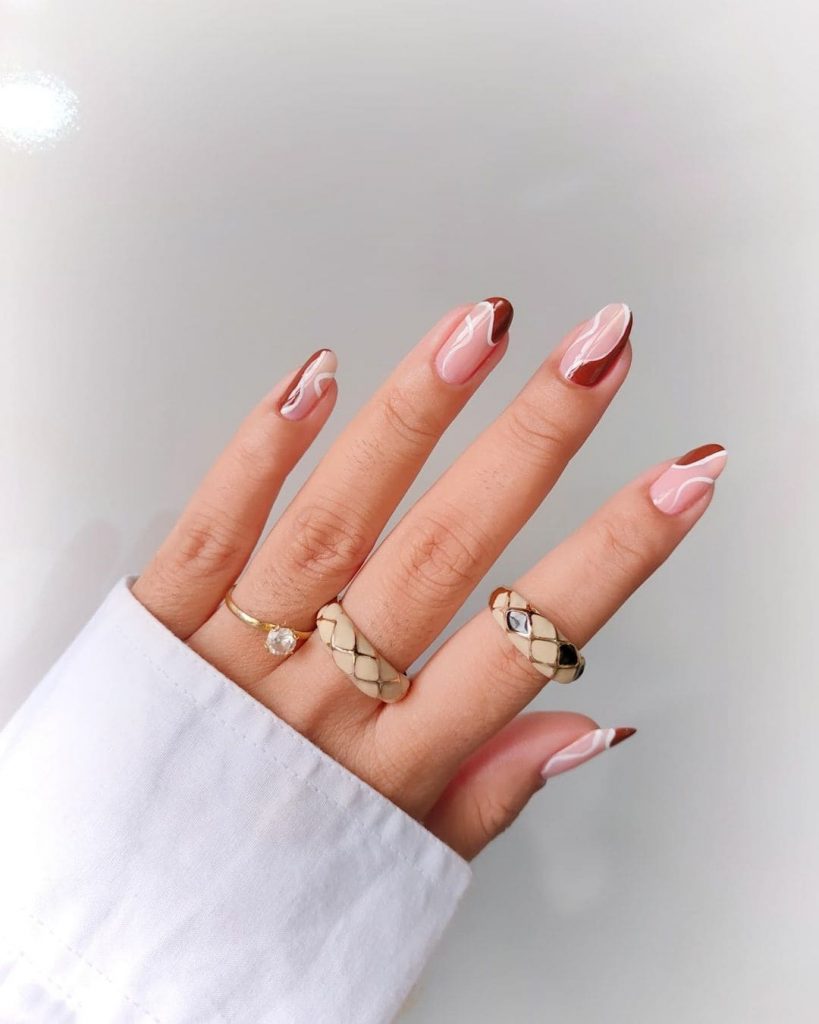 ---
66. Floral Brown Nail Design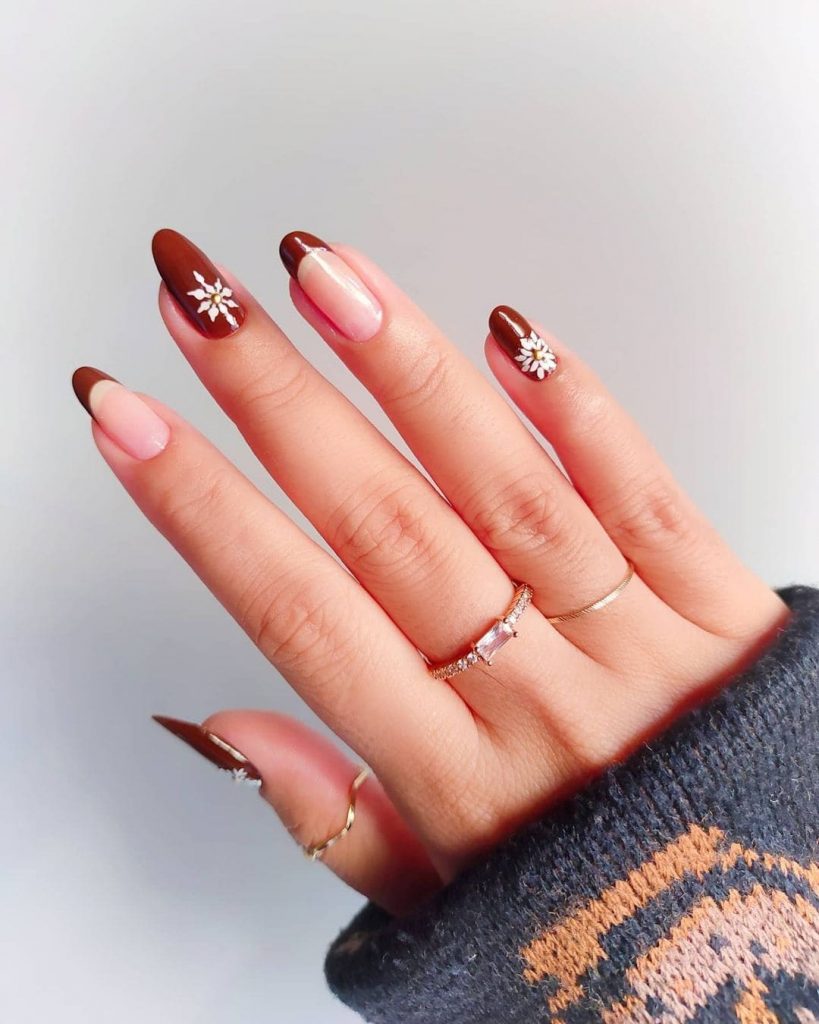 ---
67. Brown with Gold Flakes