Scars can be a tricky topic, and patients' feelings about them can differ just as much as the appearance of the various kinds. Some people may be proud of their scars and the stories they go with them, while others may hide them in order to tell their own stories.
What Can Cause a Scar?
Scars are formed when an injury on your skin heals. As you body repairs the wound, collagen (a tough fiber that gives the skin strength) is created to connect the tissues that were broken. The process of wound healing can take up to one year in the skin. It is common for scars to form during wound healing.
What Are the Types of Scars?
There are many different meanings to scars, and each can mean something different to each individual. As a result, there are various types of scars.
A majority of scars are flat. They can appear red or dark brown depending on how well they are healing and where they are in the healing process. Skin doctors describe scars with excessive redness as hypervascularity (high in blood vessels). As a result of hyperpigmentation, a scar appears extremely dark. An affected area of skin usually changes color after a marked inflammation has occurred.
When too much collagen is produced by the body, the result is a raised scar, called a hypertrophic or keloid scar. The incidence of these is higher among the young and dark-skinned.
Sunken or pitted scars are caused by the loss of structures supporting the skin. These scars commonly appear after surgery or as a result of acne.
In cases of rapid skin stretching, scarring becomes apparent in the form of stretch marks (which many people attribute to overeating and pregnancy).
What Can I do to Prevent Scarring?
Scars are left behind by wounds. There is no real way to truly prevent a scar. You can assist in reducing the appearance of a scar with proper wound care.
1. Maintain a moist and clean environment. Wash with soap and water to prevent germs from spreading.
2. The wound should be kept moist – petroleum jelly will prevent the wound from drying out and will aid in healing.
3. When the wound is cleaned and petroleum jelly applied, cover it with an adhesive bandage. Ensure that the bandage is changed every day while the wound heals.
4. Be sure to avoid exposure to the sun and use adequate sun protection once the wound has healed, which may aid in reducing the appearance of red or brown discolorations. Reapply sunscreen frequently and make sure it has an SPF of 30 or higher.
What are the Best Products For Scars?
There is no right or wrong way to apply makeup. If you are covering a scar, you may want to consider makeup that also helps protect/heal the wound. If you want a cover up, make sure the concealer has SPF as well. For full coverage, wide spectrum SPF 30 and skin surface barrier strengthening is ideal for repair. I recommend a Cover Creme Foundation. One that can minimize fine lines and wrinkles. Using Quick Fix Body to cover scars on the body is perfect, and leg & body makeup to cover larger areas of the body. Make sure your coverage lasts for 16 hours by setting it with loose setting powder.
Visible Light Brightening and Repair Serum
This violets are blue visible light brightening and repair serum can be used on blemishes and imperfections as well as a daily facial serum. You can use this serum to brighten and even out skin tone, while also protecting skin from free radical damage.
Milani Conceal + Perfect Longwear Concealer
A full-coverage, water-resistant face makeup that instantly conceals and lasts up to 12 hours. Conceal dark circles under the eyes, blemishes and skin discoloration. It is available in 18 colors, thus matching all complexions, and concealing every skin imperfection that you may have flawlessly. A vegan, cruelty-free beauty formula that glides on smooth and replenishes skin's moisture with Vitamin E for lasting coverage through sweat and oil. No animal testing.
Apply under the eyes or wherever additional coverage is needed, then blend into an undetectable, crease-free finish with the precision doe foot applicator.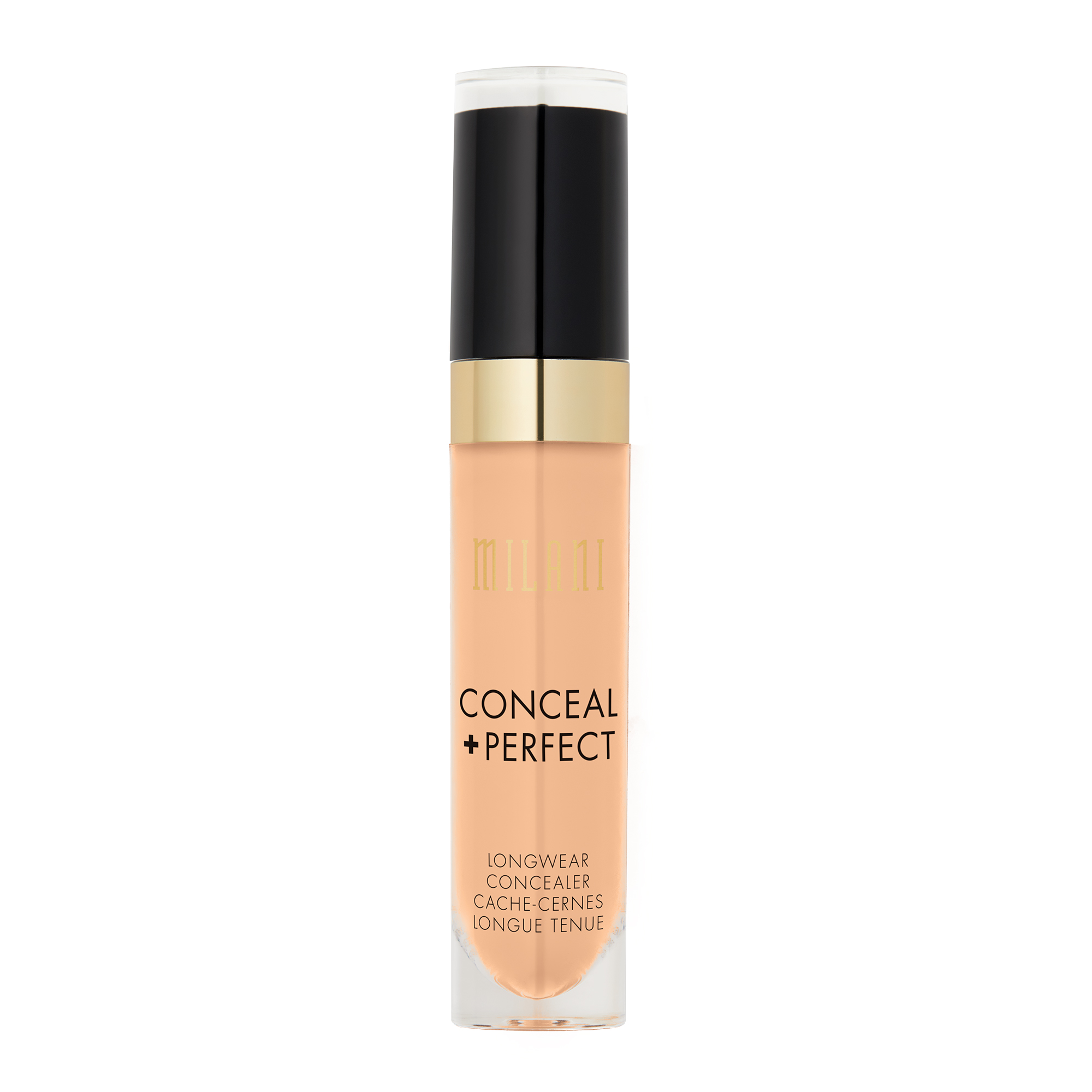 e.l.f. 16HR Camo Concealer
It is a full-coverage, 16-hour wear concealer that covers, corrects, contours, and accentuates skin for flawless results. We recommend matching 16 hour concealer shades by the image on the bottle.
A highly pigmented thick concealer with a quick drying, matte finish that won't settle into fine lines or creases. Suitable for all skin types.
MAKE UP FOR EVER Full Cover Concealer
It is formulated to effectively cover scars, hyperpigmentation, significant discolorations, burns, and tattoos. It is ultra long-lasting, matte finish, oil-free, waterproof, and has high coverage. This light and creamy concealer contains high concentrations of pigments that stay in place, making it perfect for use on both the face, hands and the body. Skin-sensitive and dermatologically tested.
Glamoflauge Concealer Pencil by Hard Candy
Using this texture, you can "fill in" your scar indentation. With this heavy-duty concealer, you will be able to conceal even the most stubborn spots without any hassle.
The Best Primer For Scars
Primed and Poreless from Too Faced is an excellent choice for reducing scarring. Combining skin-soothing extracts, this serum provides the perfect smoothness you've been wishing for.
Maybelline New York Face Studio Master Prime Primer
Scar Treatments Products
The letter T stands for treat! You can help restore your skin's health by using a product that contains ingredients that support wound healing. Your skin will be kissed with nutrients thanks to ingredients like quercetin and vitamins E and C!
Mederma Intensive Overnight Cream is an excellent choice to help reduce the appearance of scars. Skin damage can be reversed by applying this product before bedtime. It contains collagen, antioxidants, and more to nourish the skin and accelerate skin cell turnover.
The Bio-Oil product is another great option for eliminating scarring. Your skin will be singing praises in no time with the help of skin-sensational ingredients such as chamomile, lavender, and calendula oils. Using Bio-Oil twice a day is safe and recommended by dermatologists.
These Silicone Scar Sheets from Aroamas are a dependable and affordable solution to scarring. Medical grade silicone is used to produce these scar sheets, which can be used on various scars. Wearing these sheets is super safe, odorless, nontoxic, and comfortable. It is possible to reuse the sheets for up to 2 weeks!
How Can You Protect Your Skin And Scars From Further Damage?
Are you aware that the formation of a scar takes a full two years to complete? You are a masterpiece, and masterpieces take time!
There are several things you can do to prevent your body scars from becoming more noticeable. When you are out in the sun, sunscreen is the most important thing you can do. As the scar tissue heals, UV exposure causes inflammatory processes and the generation of free radicals.
An inflammatory reaction prevents new collagen from forming and results in a visible scar. Make sure your sunscreen has at least SPF 30 and broad UVA/UVB protection. It is healthier for your skin if it contains fewer chemicals!
Another thing you can do to speed up scar healing is to massage your scar. Circulation and regeneration of tissues are enhanced through massage. You can sneak in a little self-care during this time!
Remember that scars are not something to be ashamed of, even if we want to minimize the appearance of imperfections on our skin. Every individual is unique in their own way.