If you are wondering, what shade of lip color is best for your lips, you are not alone. This is a common concern among women as they are bombarded with thousands of beautiful lipstick shades.
The good thing is that there are ways to tell which shades will look best on you. With these tips on picking out a lipstick shade, you don't even have to try it on before knowing which color is right for you!
With these tips, you will never leave the house wondering if you picked the right shade of lip color again.
Find Your Undertone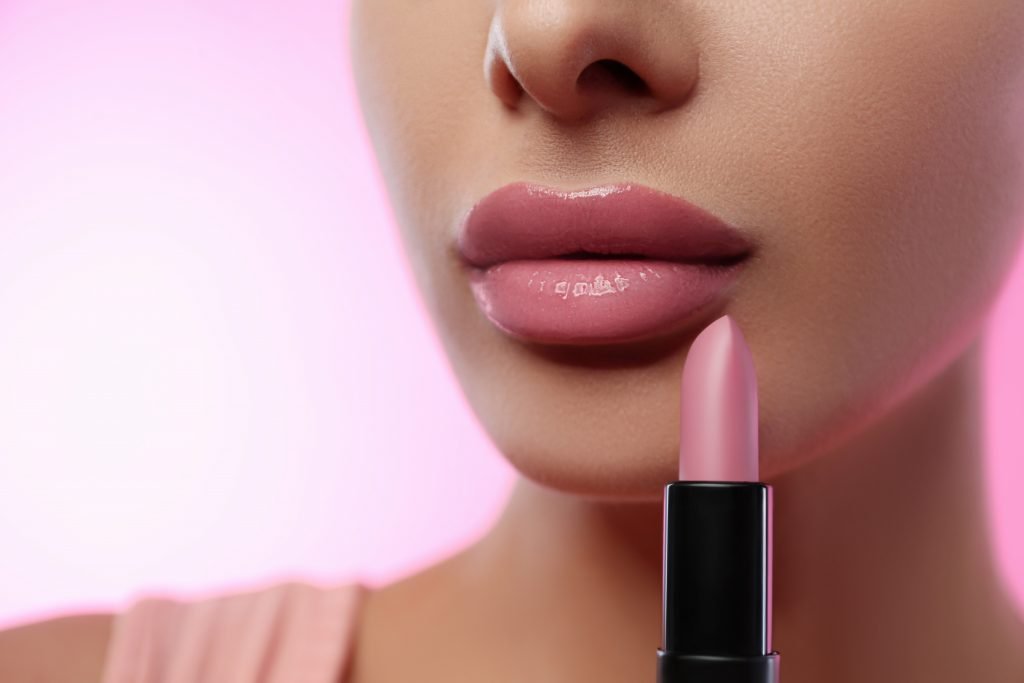 When trying to find your perfect shade of lip color, you will need to find your undertone. Everyone has an undertone to their skin. This can either be warm, cool, or natural.
Finding your undertone is essential for picking out just the right color of lipstick for your complexion.
If you do not know what your undertone is, you can easily figure it out with this tip. Look at an area of your body where the veins are visible; this is usually your wrist. If they are blue, your undertone is cool, and if they are green, your undertone is warm.
If they don't look blue or green, you might have a natural undertone, which means most colors will suit your complexion.
Another way to tell between a cool or a warm complexion is whether or not you tan in the sun. A cool complexion usually burns while a warm complexion tans.
Match Your Complexion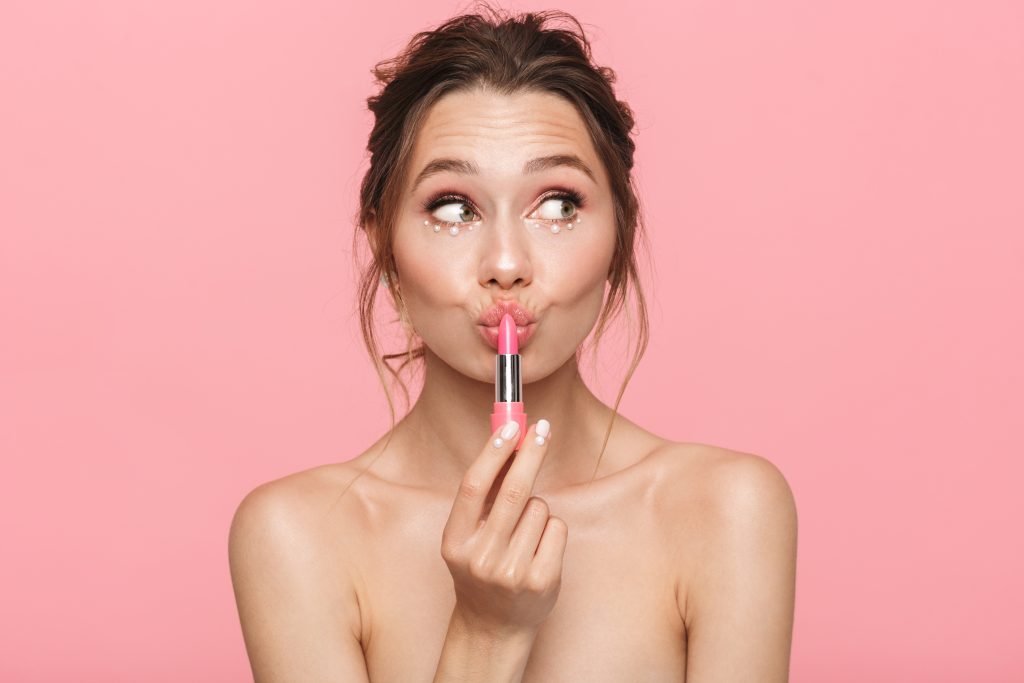 Now that you know what your undertone is, you will want to match a shade of lipstick to your complexion. This is very important as a lip shade can either enhance your beautiful skin or take away from it.
You want to choose a lipstick that compliments your natural skin color and your overall complexion. This is by far the easiest and most dependable way to always wear your best shade of lipstick!
With the right shade of lipstick, your complexion will pop and go perfectly with your lip color.
Light Skin Tone
Light and fair complexions are going to look best when paired with light pink, coral, peach, nude, and dusty red colors.
These lipstick colors compliment a fair skin tone and either add a pop of color or help to enhance your natural lip hue.
Medium Skin Tone
Medium skin tones are more bronzed and tan-looking and can lean more towards yellow or olive tones.
A medium skin tone usually looks best with a mauve, bright cherry red, berry pink, and rosy-colored shade of lipstick.
These colors are bright and fresh and still give your lips that pop of color against your skin tone.
Dark Skin Tone
A dark skin tone is going to be deeply bronzed or chocolaty in complexion. For a dark skin tone, the best colors of lipstick are caramel, plum, wine reds, and blue-based shades of red and pink.
These shades of lipstick are rich in color and enhance your natural skin tone without being underwhelming or overwhelming.
Look at Your Lips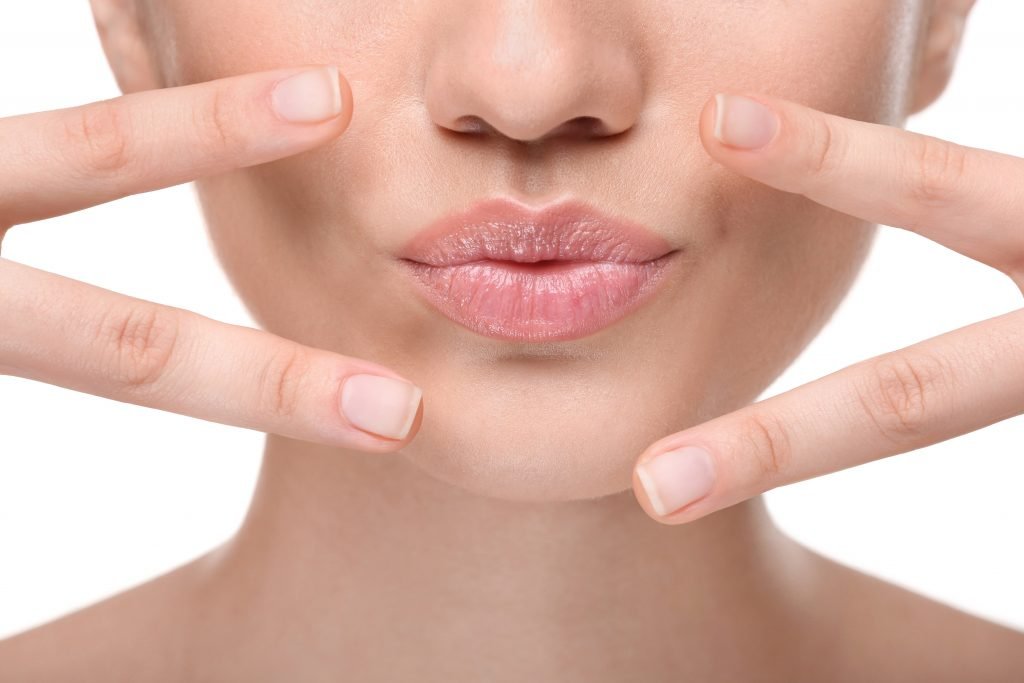 Another thing to consider when picking out the best shade of lip color for yourself is the size of your lips.
Believe it or not, this is something that does actually matter when it comes to choosing a lipstick color.
Lipstick enhances your lips and makes them much more noticeable, which is why you will want to find a complementing shade. You want to pick a lipstick that will hide your lips flaws while enhancing their natural beauty.
Thin Lips
Those with thin lips will want to avoid using dark or deep-colored lipsticks such as dark reds and flashy colors. These types of shades will only make your lips appear even thinner than they actually are.
Dark and eye-catching shades will only draw attention to the thinness of your lips, which is not what we want!
If this is a problem that you have, try using creamy-based shades of lipstick or use a gloss over the top. Stick to shades that enhance your lips size instead of decreasing them.
Full Lips
If you naturally have nice and full lips, you can wear most shades of lipstick without any issues. But there are a few things that you should try to avoid.
Very pale, glittery, or glossy lipsticks don't go well with full lips. Any shade of very light pink or nude does not compliment full lips and takes away from their attractiveness.
With full lips, you can further enhance them by wearing deep red colors or bright pinks.