Hydrocolloid patches are considered the acne patches and it helps the skin to heal from out in a moist environment. The patches will absorb the excess liquid such as oil or pus from the popped pimple and it will protect the pimple from bacteria. The hydrocolloid patches are wearable and translucent stickers that will dry the pimples and clear the acne.
Hydrocolloid patches are considered one of the hottest products in the cosmetic industry, and it is booming everywhere. According to the American Academy of Dermatology, 50 million Americans have been affected by acne annually. Up to 15% of adult women have been affected by the acne condition.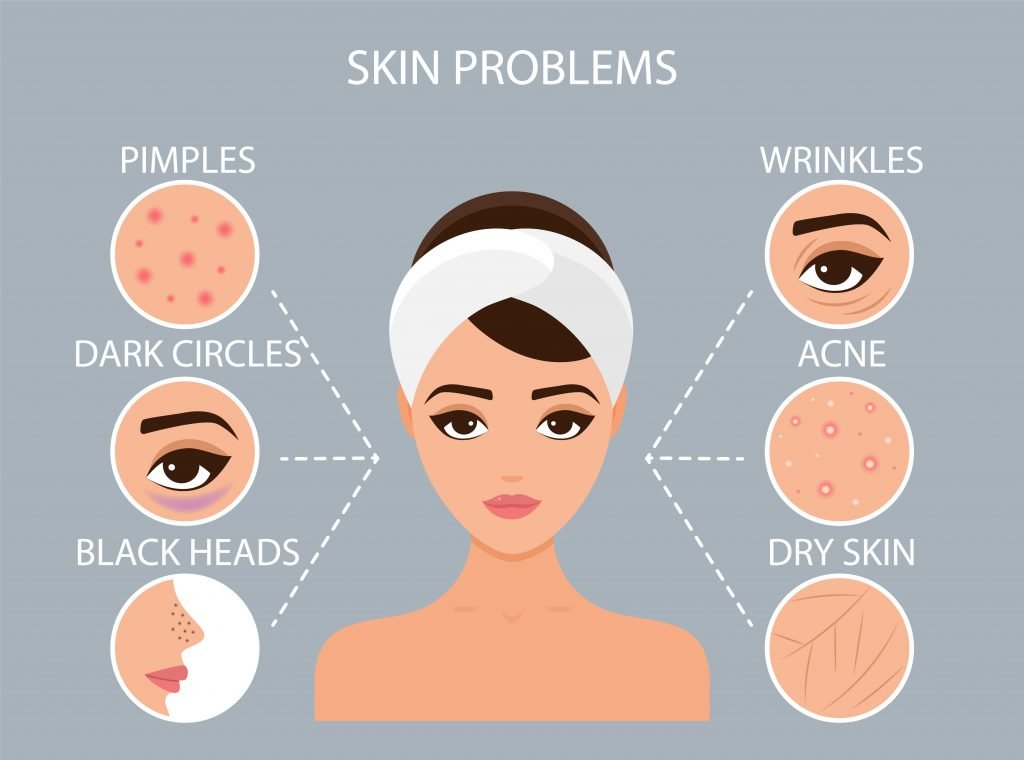 How do Hydrocolloid Patches Work?
There are a lot of treatments available to clear the acne, but most treatments concentrate on providing a glow to the skin rather than clearing the acne. But before you go for any treatment, you need to check what kind of acne you have either the blackhead or pus-filled bumps or the whiteheads. But most people don't have patience in spending time to choose the right treatment and to analyze the kind of acne they have.
So, that's why we have hydrocolloid patches which are made of hydrocolloid, which is a moisture-absorbing substance and that is mainly used to heal chronic wounds. If you are confused about what a patch will do to your pimples, then it will soak up the liquid, and made the pimple dry out.
It will even accelerate healing as it absorbs toxins trapped under your skin; protect the skin from external bacteria, and other external factors.
Apart from this, it will come with other benefits such as;
It will prevent you from blocking the pimple as it will lead to further damage to your skin
The pimple patches will absorb the inflammatory pus that is present inside the pimples and it will keep the area moist
There are no limitations in using these pimple patches as they won't lead to any side effects, even it will be suitable for all types of skin and all kinds of acne
It will convert all the impurities into a gel-like substance that will stick to the hydrocolloid patch so you can remove it from your face without letting it react with other parts of the skin
It consists of active ingredients like salicylic acid and tea tree oil so it will speed up the acne clearing process and clear extra dirt and bacteria
Acne patches
This hydrocolloid pimple patch is one of the simple treatments to get rid of acne. These non-drying and hydrocolloid-infused patches should be placed on clean skin. It will absorb all the impurities present inside the skin and will protect your skin from bacteria or sunlight.
Even you can wear it anytime anywhere you want, as it comes with cute designs so it will look cute on you. No one will be able to find that you are wearing an acne patch. In each pack, you will get 36 acne patches and 12 of each patch will come with a different design.
The patch is made of natural ingredients, and all of them are clinically tested, dermatologist-tested, and allergen tested. It doesn't consist of paraben, gluten, or Nano-particles, so safe to use on your skin.
What do you get?
These non-drying patches will shrink all your blemishes
The patches consist of hydrocolloid so it will draw out all the impurities from pimples without affecting your skin.
Hydrocolloid Pimple Patches
Basic concepts – Acne patches
This natural acne patch is made of the two best natural ingredients such as tea tree oil and hydrocolloid. This will give effective results in a shorter time, and it is also easy to use.
Acne is the worst skin problem that anyone could have and even it will take your peace of mind, making you feel low. But this hydrocolloid sticker will act quickly on the skin and it will come under your budget.
All you need to do is just apply these acne patches on your skin and leave it overnight. Once you woke up, remove the acne sticker from the skin and you will see clear skin. Also, the ingredients used in the sticker are natural, cruelty-free, and vegan-friendly.
In a pack, you will get 120 patches and each patch comes in different sizes.
Basic concepts – Acne patches
TKTK – Hydrocolloid invisible patches
If you are looking for invisible patches that should resemble your skin, then go for these hydrocolloid patches. When compared to the other brand, you will find acne patches of different sizes such as 8 mm, 10 mm, 12 mm, and 14 mm. You can choose the size that is suitable for your affected area.
The patch is entirely made of natural ingredients such as tea tree oil and calendula oil, which are the most effective and safest ingredients to treat your skin. Also, it is made of hydrocolloid which is skin-friendly, breathable, water-proof, and even if you are wearing it overnight it won't fall easily.
It will blemish with all types of skin tones and when the patch is removed it won't leave any trace mark.
Hydrocolloid Invisible Acne Patches
Le Gushe – Hydrocolloid dressing zit sticker
The sticker can be used for all types of skin and it can be used for acne-prone skin. It will be the best solution for the treatment of acne and pimples; from children to adults, everyone can use it. Within 6 to 8 hours, you can able to see the result. This is invisible so you can use it during the day also, and it will stick well to the skin so you can use it at night.
All you need to do is, clean your face and hand, and then apply the patch over the skin and press it firmly. Leave this patch on your skin for 6 hours and after that take the patch that results in clear skin.
The package consists of 132 dots, and the patches come in two different sizes. Even you can use this patch for redness, inflammation, and swelling.
Hydrocolloid Pimple Patches Blemish Protective