If you love braids, you must love Beyoncé and her Lemonade Braids. This music artist has done braid styles in every one of her songs to bring out bold support towards feminism. As a songwriter, actress, and musician, Beyoncé had her destiny outlined since she was a kid. She has acquired many fans in the music and fashion industry with her fame.
Beyoncé loves doing braids on her hair, which has captured most people looking for hairstyles. Beyoncé features several braids' styles that her fans find very fashionable in every song that she releases. She has grown to inspire the world's fashion through her hairstyles and dressing outfits.
Lemonade braids get associated with black women and present side-swept cornrow designs. This style was featured by Beyoncé in her 2016 album titled "Lemonade." The braids serve all-natural hairs or extensions to give you a beautiful look.
1. Ombre Ends Lemonade Braids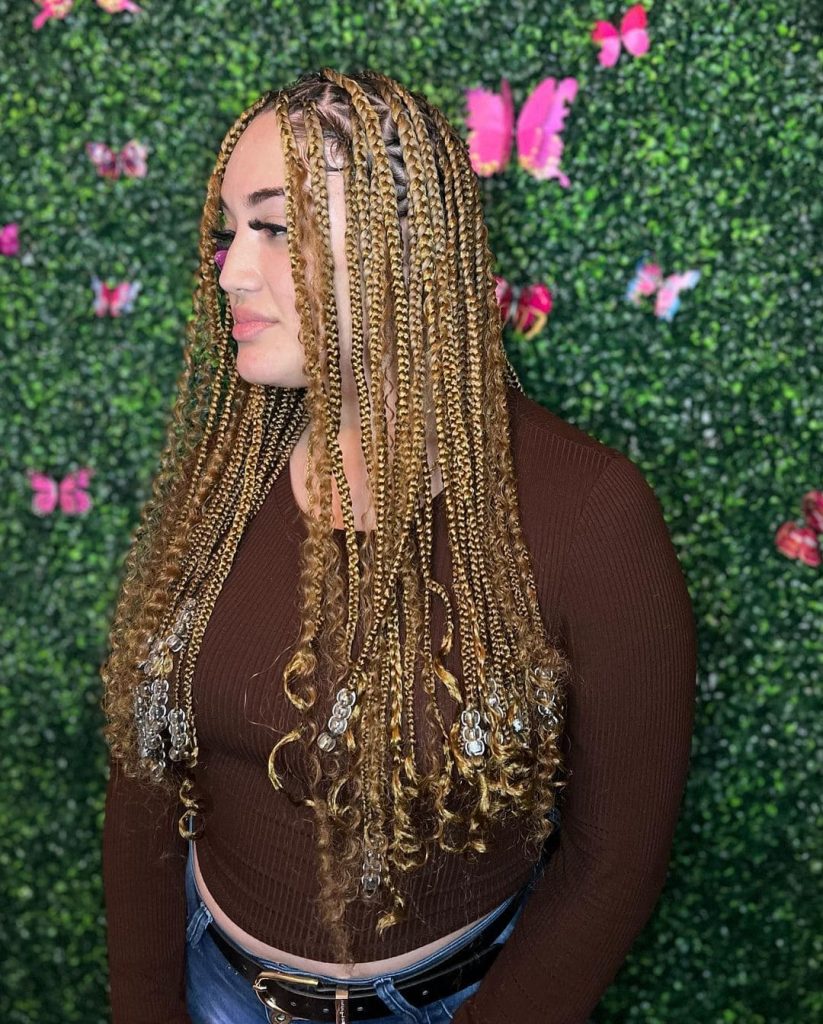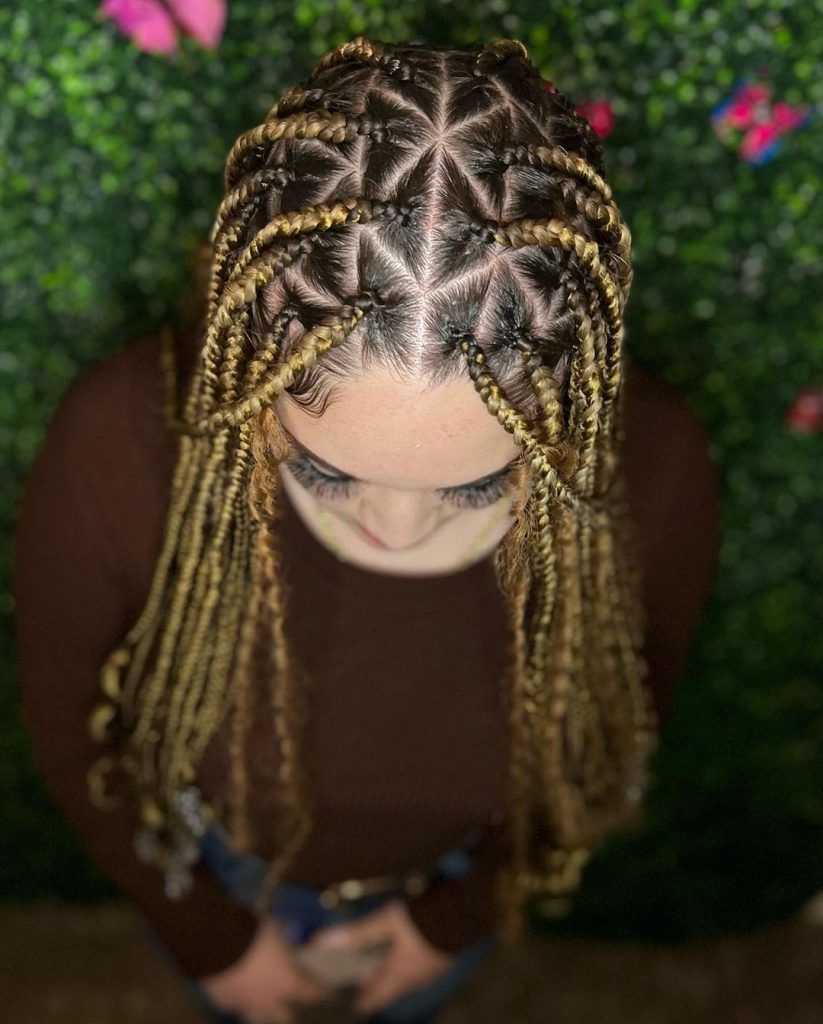 Ombre tree braids will give you the perfect Beyoncé look as in the song "Hold Up." Braids with Ombre ends have grown in popularity since then. The braids present an Ombre curly ending, and they will be a great choice to grace any occasion. You may consider using the QinMing braids with Ombre curly look to achieve this look. If you wish to do some lemonade braids, the Ombre ends will be your perfect choice.
---
2. The Ponytail look Braids
When lemonade braids get styled in the ponytail style, you will get an outstanding appearance. I think that someone appears younger in this style compared to other lemonade braids styles.
Beyoncé has had this style for many days, even before the lemonade album. If you fancy lemonade braids, then you may consider having your tree lemonade braids in a ponytail and enjoy a fancy new look.
---
3. The Classic Braids Braids
Are you looking for a classic traditional African braids style? The classic lemonade braids will give you this unique look. The style involves small braided lines with a side cornrow. This design will always be fashionable, and you will look amazing in it.
Consider having the hanging braids longer and curly if you need a more stunning look. Just like Beyonce, you will turn out beautiful, and you will draw attention wherever you go.
---
4. The Small-lines Braids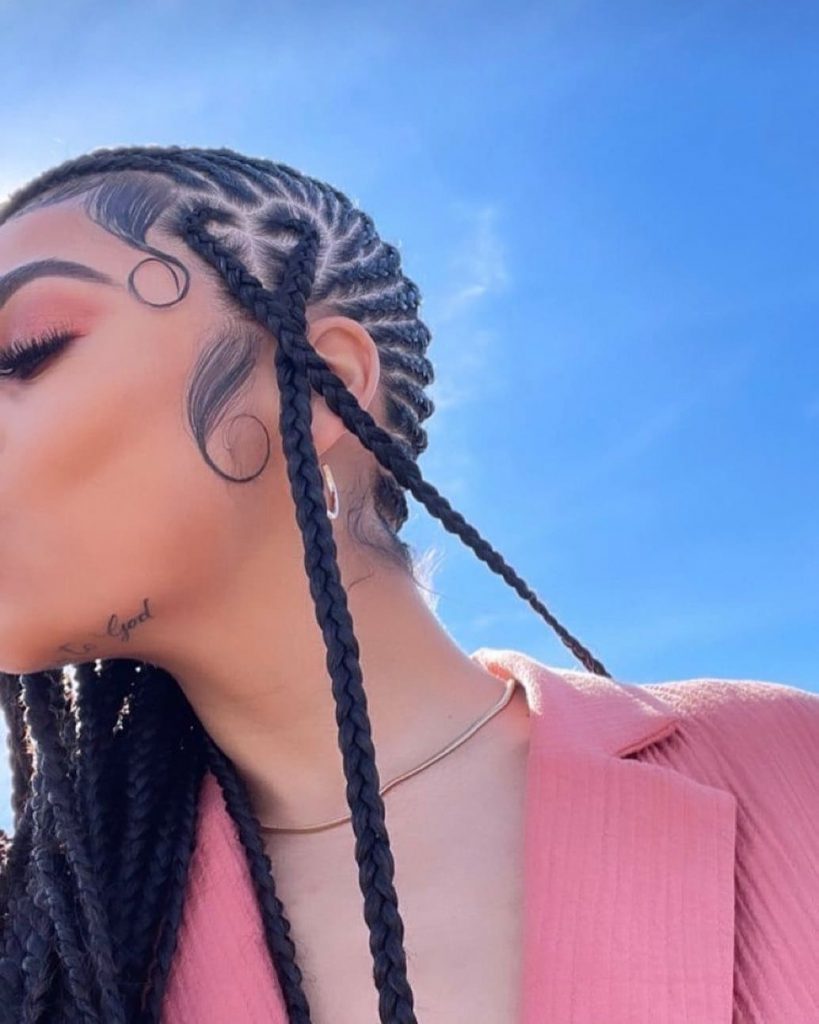 Unlike the classic braids, these appear smaller in size. You may develop a love pattern on the sides with this style to add a little beauty. These braids become unique to make you appear both bold and beautiful.
This look will be perfect for celebratory occasions and even vacations. This style will be the ultimate deal-breaker if you need new lemonade braids to look at.
---
5. Half up braids
If you have blonde hair or lemonade braids, the half-up, half-down style will be the best way to rock. Whatever lemonade braids you choose to do, the half-up, half-down style will always be a good choice. With this look, you will walk around feeling both confident and beautiful.
---
6. The pulled-back braids
Instead of having your braids drawn to the side, you may consider pulling them back. This style will be a suitable break in your lemonade braids design. This design will give your face a new look by framing it differently. If people have seen you drawing your braids to the side more often, this will be a great way to experience change.
---
7. The big braids-look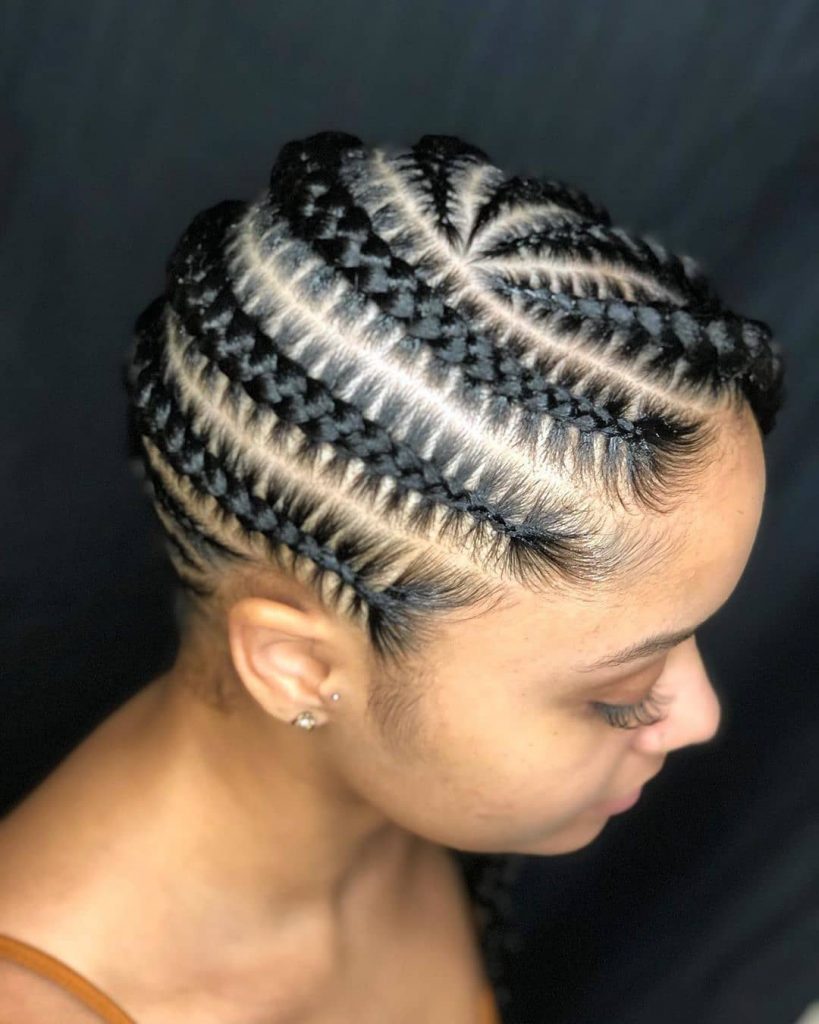 The big braids make you appear more spectacular. These braids come in a smaller size compared to the Jumbo design.
The design gives your face a smaller and beautiful appearance. With great skincare tips, you will appear younger than you already are. These lemonade braids make an impact and will leave all faces turning on your side.
---
8. Jumbo Braids
Do you have long, curly hair? Jumbo lemonade braids will be a perfect fit. If you have a lot of hair, this style will be great for you too. These thick braids give your hair a unique style that leaves you looking fabulous. This lemonade style will be great for your casual and official outfits.
---
9. The Medium Braids
Have you enjoyed the small, big, and jumbo lemonade braids? The medium version of the lemonade braids will fascinate you too. I find these braids not too small or too big. If you don't fancy the extremities, this design will be your best choice. The medium lemonade braids prove a favorite choice for most people.
---
10. Central Braids
Lemonade braids will give you a unique look if kept on the center part of your head. This design involves making your braids from the center of your head, dividing them into two halves. The braids will then fall on the sides to make you stylish. You will get an office and casual look in these contrary located lemonade braids.
---
11. The Topknot Look
With this lemonade braids look, you will get a knot made at the top of your hade, with the rest of the braids falling back. The knot will be a braided bun giving you an impressive hair design. To achieve this distinctive look, you will have to gather your braids at the center of your head and twist them, making a bun. You may use pins to secure the bun while leaving some braids untwisted at the back.
---
12. One-Sided Braids
Some people wonder how to get creative with lemonade braids. This style allows braiding artists to showcase their braiding talent and ability too. As you put your lemonade braids on one side, the other side may get a shave and have a blowout or chemical application.
---
13. Curly Braids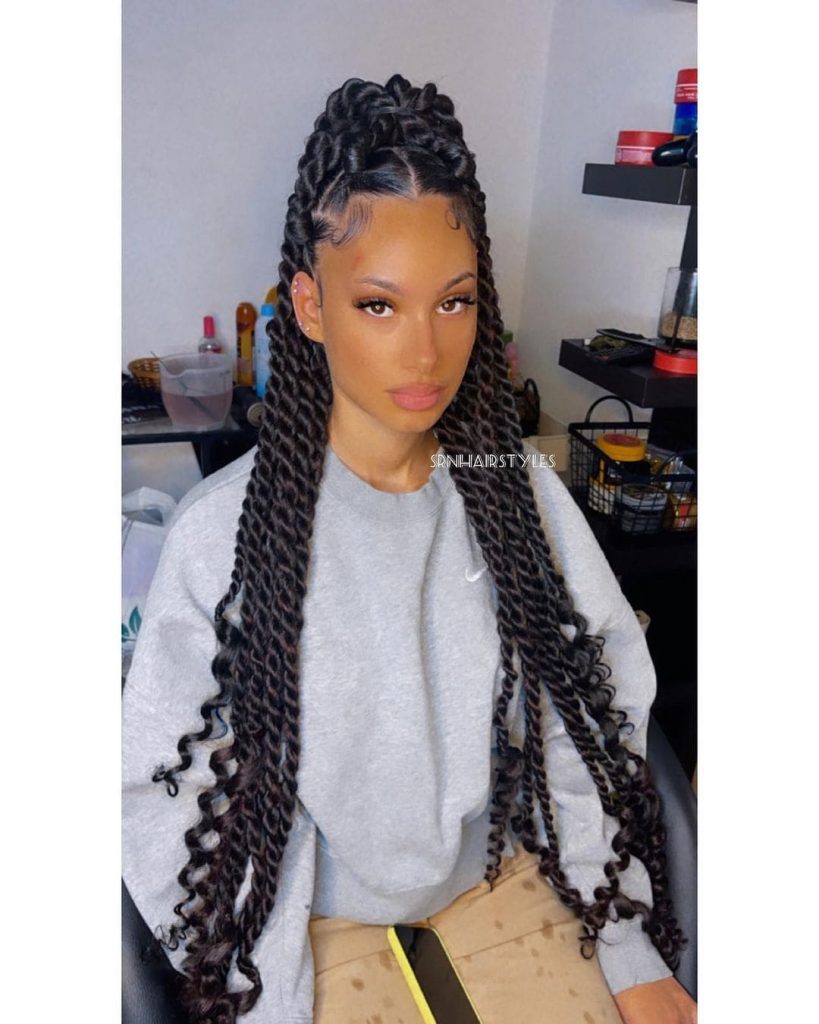 Having curly ends on your lemonade braids will do the trick too. This style adds a unique touch to the braids giving you a spectacular look. You may achieve the curls by using roller sets or the hot water technique. Either way, the curls will be a plus to your looks. Try this style today and enjoy a unique braiding experience.
---
14. Ebony Style Braids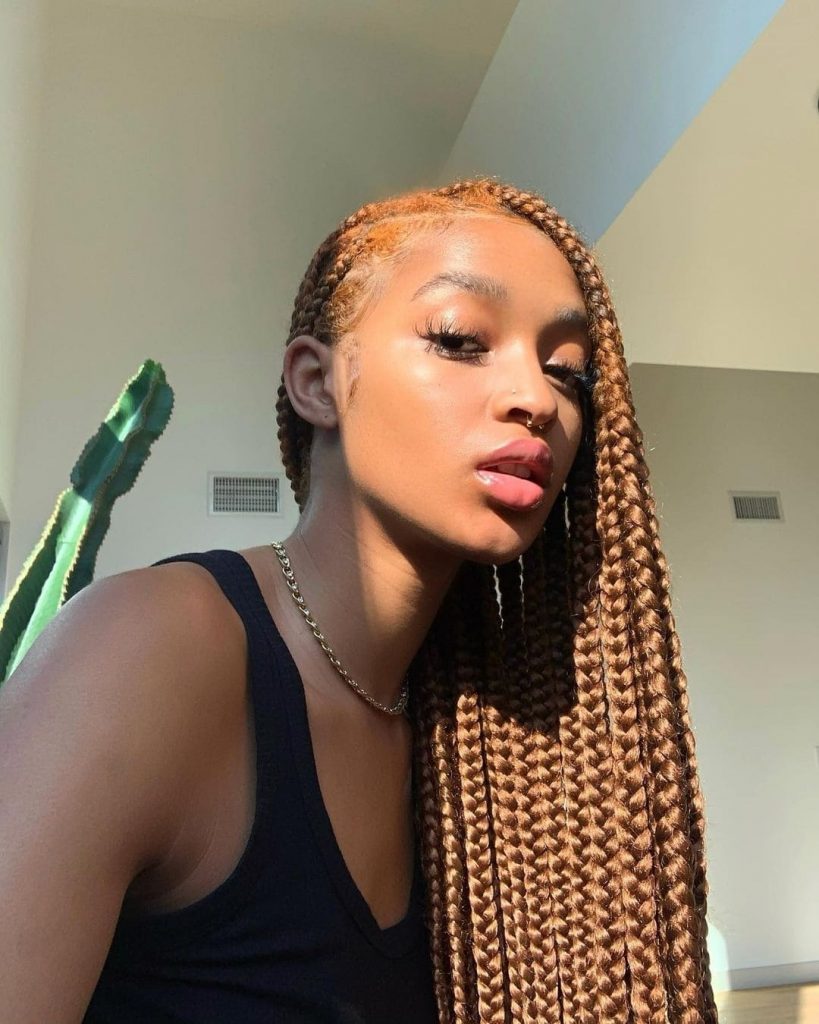 The darker shade makes lemonade braids unique and classic. This braid's color will be good if you have a lighter skin tone. It will complement both your skin and other fashion accessories. If you possess darker-toned skin, it will look best if you wear lighter makeup. The Ebony lemonade braids will guarantee you the beauty in style.
---
15. Golden Braids
You may choose to do golden rows or just gold lemonade braids. The golden color proves to be very beautiful, especially if you have a darker skin complexion. It tends to lighten you up and give you extra attention. In most of Beyoncé's signature looks, this blond appearance gets favored.
---
16. The Chunky Braid Rows
Some people love the chunky rows of their lemonade braids more than skinny rows. This style gives you a confident look, especially if you mix the colors right. You will appear more beautiful and unique by giving the rows aside style. The chunky rows will be perfect if you enjoy plaiting rows using lemonade braids style.
---
17. The Pigtail Braids
The pigtail lemonade braids' style cuts across all ages. You may have it as an extension or make your rows that come to the side form a pigtail. Brighter colors or dull colors will do perfectly fine. This look gives you a younger appearance and boosts your attention in functions.
---
18. The Decorated Braids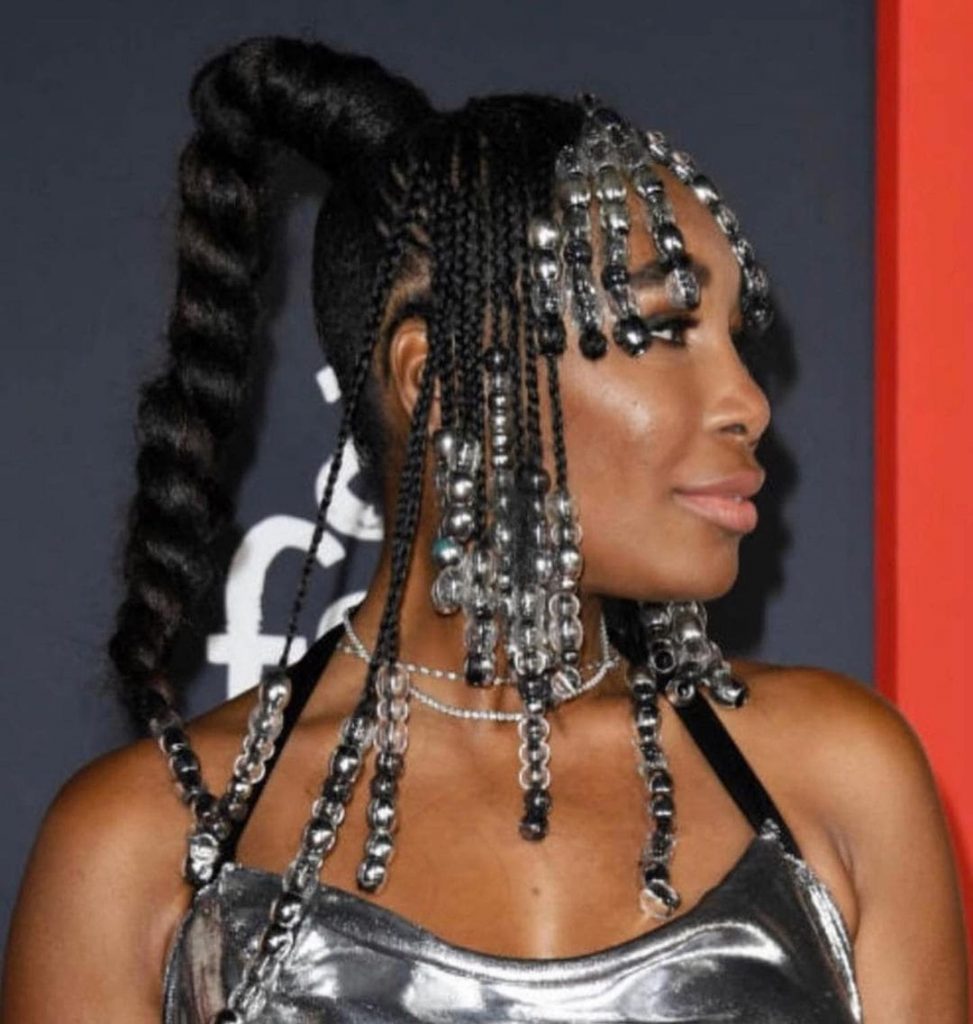 Another way to design your new style will be to add decorations to your braids. You may go for beads or other hair decorations to give a personal touch to your style. Metallic threads or brain charms prove ideal in decorating your lemonade braids. You may choose to decorate your lemonade braids to suit your occasion accordingly.
---
19. Box Braids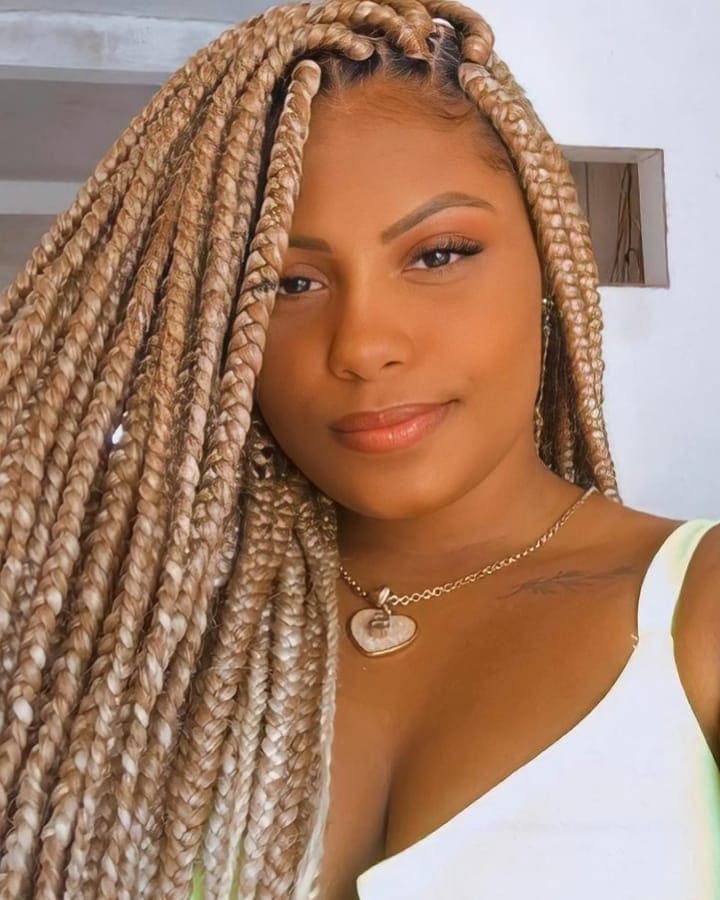 In her video "Sorry," Beyoncé and her crew did blonde box braids. The box braids then got a new inspiration as many people started doing this style. In solidarity, you may do box lemonade braids too. They don't have to be gold, and if you choose to wear gold, the merrier it might become. Go ahead and try your new box braids today.
---
20. Shuruba Crowned braids
Have you heard of the Shuruba design worn by African women on their heads? This design comes from Eritrea and Ethiopian women. Beyoncé inspired this style in her music video titled "Emptiness." If you wish to embrace this Shuruba crown, then you may have it in your lemonade braids too. Some colored beads at the ends of the braids will give you a more traditional look.
---
21. Shelled Pigtails Braids
Did you know you could plait your lemonade braids into pigtails and then add shells to make them more outstanding? The lemonade braids inspired by Beyoncé gave birth to this creativity in the lemonade braids look. The braid rows meet and form the pigtails to unique style.
---
22. Winding braids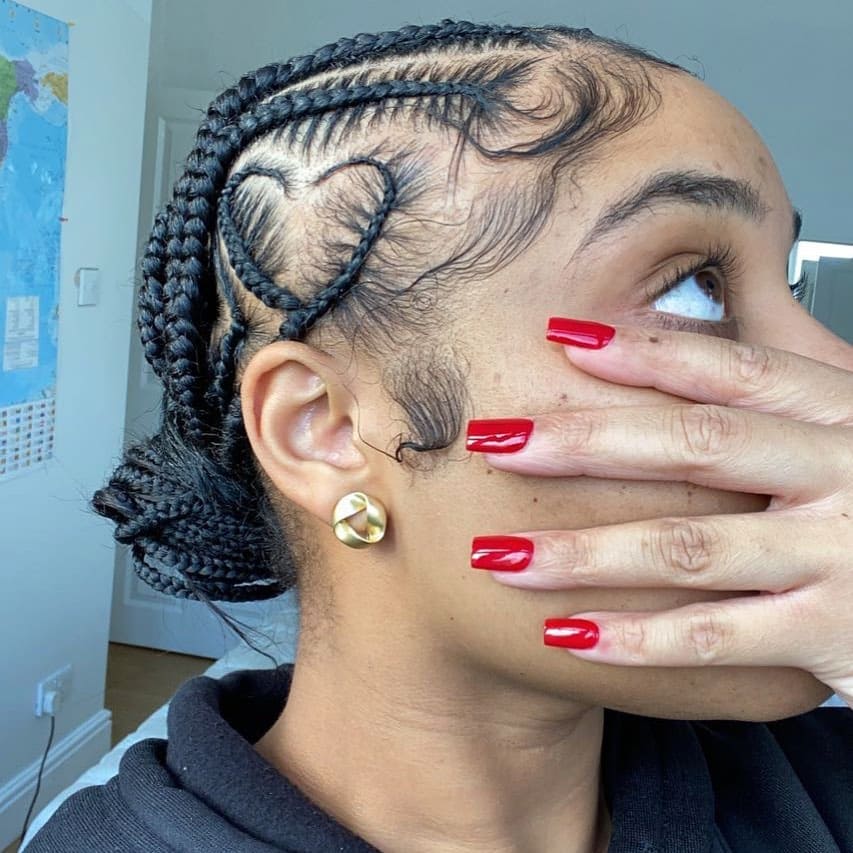 With the advancement of creativity in the plaiting industry, it will be easy to have your lemonade braids rows made in a winding style. Winding lemonade braids may take many styles to bring a unique hair design. The salonist will have to plait the braids in a winding manner to ensure successful winding lemonade braids. Go ahead and make this your new hairstyle.
---
23. The Pink Lemonade Braids
When done in colorful braids, Lemonade braids bring out the best look. You may decide to have them in hot pink color for a different hair look. Pink lemonade braids match well with dark-toned skins, and this style will bring out the best African look. Bright colors will never disappoint with lemonade braids, especially for kids.
---
24. Jumbo Shuruba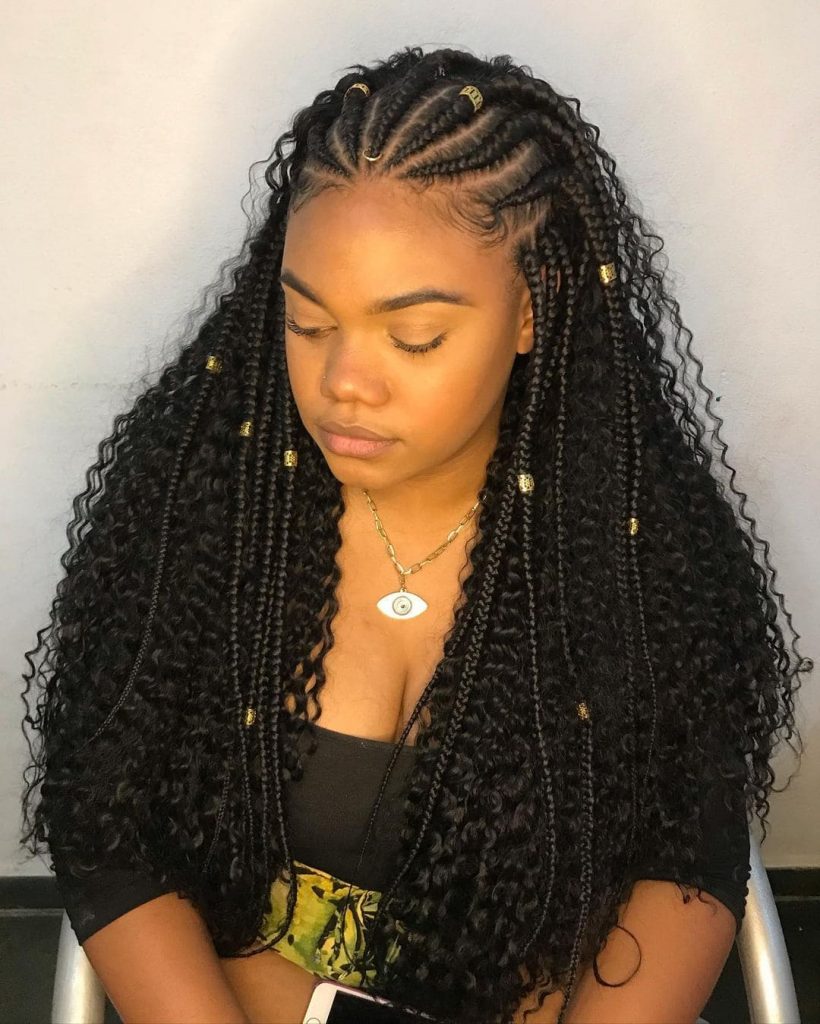 The Shuruba African hairstyle fits nicely with Jumbo lemonade braids. The extra-large braids make the African hairstyle bolder. If you choose to embrace the Jumbo Shuruba braids, then be ready to turn many heads your way. Having the Jumbo Shuruba braid at the middle of your head with a different color makes the style more admirable.
---
25. Small Shuruba Braids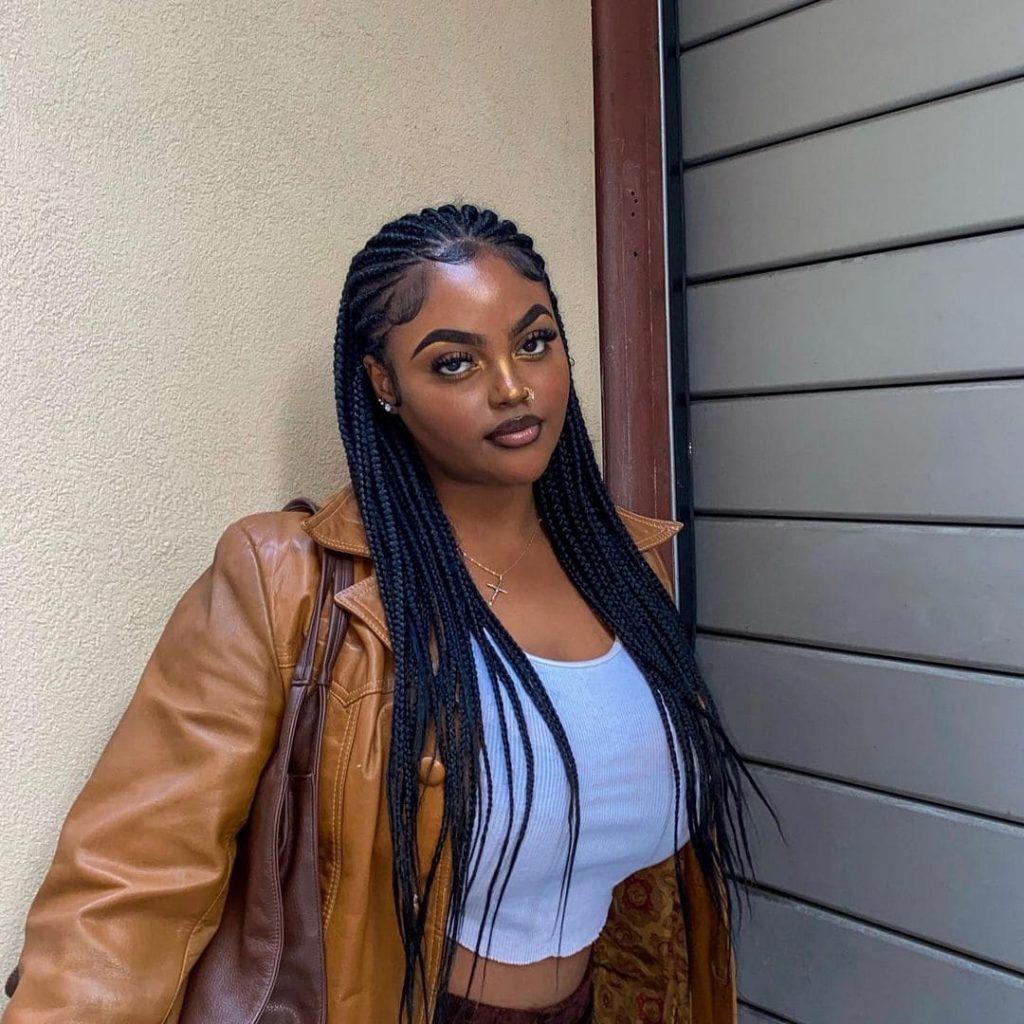 Just like Jumbo Shuruba braids make a statement, so do the small ones. This African look adds beauty to the lemonade braids inspired by Beyoncé. Consider having the braids divided into two halves at the center of the head and styled sideways to make this style more beautiful. The style would stand out if you also added some African-themed beads.
---
26. The sided Tiara
Have you watched Beyoncé's music video titled "6 Inch"? Beyoncé's side braid under her hat made her look breathtakingly beautiful. You may mimic the identical look by wearing a hat and having the side braid fall on your side or have a beautiful headband with some brain charms.
---
27. Modern Classic
This touch adds some creativity to the classic lemonade braid style. This style allows you to play around with your box braids and develop unique approaches to your design. You will get all the attention with some makeup since the styling leaves you feeling extra beautiful.
---
28. Charmed box
Beyoncé inspired many people to do the box braid style after featuring this style in her music video. She gave this style the attention it needed to get a worldwide realization. If you charm braid neat box braids with beautiful charms, then you will be extraordinarily charming.
---
29. Cornrow to the side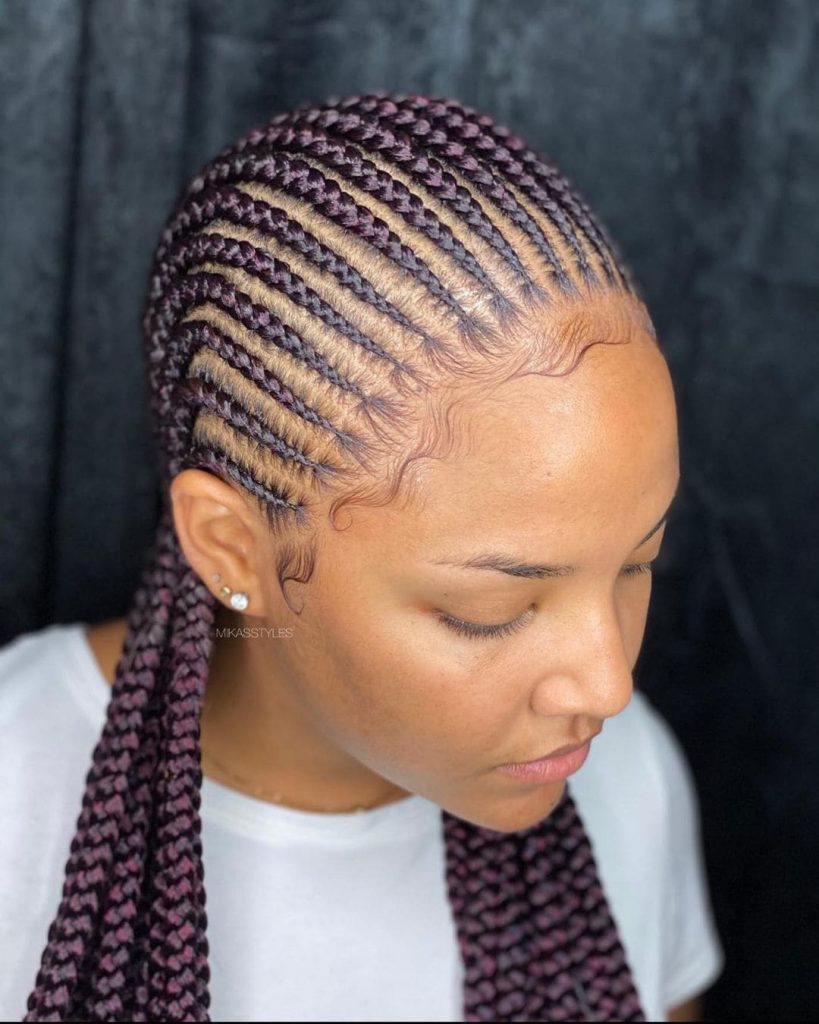 Did you watch Beyoncé's music video "Formation"? This music artist has featured cornrows that are more to the side. Beyoncé has inspired many people to do this style, making it an iconic lemonade braids style. If you wish to try this style, ensure you have the cornrows on your favorite selfie side. You don't want to miss this look.
---
30. Cornrowed Pigtails
Pigtails have a beautiful outlook, especially when done with cornrows. It would be best if you braided the cornrows braided together to form two pigtails to achieve this look. The cornrows add a stunning look to the pigtail style, making this style a celebrity style inspired by Beyoncé.