With increasing beauty hacks, things are becoming way better with lipstick vibrators in women's lives. As you carry your beauty essentials with you, you can experience sexual pleasure no matter where you go. You might sometimes need to go on a solo trip, and a lipstick vibrator works magic in pleasuring you. It is small, fits perfectly in your palms, and gives an ideal chance to achieve clitoral stimulation quickly.
A quick visit to the washroom with your vibrator in hand proves a perfect idea, even on a flight. Like your other portable beauty essentials, lipstick vibrators fit even in the smallest purse to mimic an ordinary lipstick.
Vanessa Marin, a sex expert, suggests that women get to experience orgasms in their bedrooms. Lipstick vibrators make this possible since you may play with the clitoris even during penetration. Clitoral stimulations make intimacy perfect hence you need the best device to help you orgasm in style.
In this article, we bring you the 10 best lipstick vibrators that may make your sexual experience fabulous. The good thing is that you may carry them like other beauty essentials.
1. The Blush Rose
This vibrator proves to be the strongest yet very gentle with your genitalia. I love its perfect blend to your lipsticks and lip care products. No one will suspect that it serves as a vibrator whenever you need to get off the edge with your sexual desires. Its mini size allows it to be used discretely at your most serene personal apace.
It has an easy operational design since you turn it on like your regular lipstick. Then go straight to the pleasuring business. It operates silently and will perfectly fit into your pockets.
The Blush brand guarantees you safety while you use this product, and it guarantees a cruelty-free experience.
---
2. Red Lipstick Vibrator
Do you love red lipstick? If you do, the red vibrator will give you a natural lippie-blend. It provides the perfect sexual solution to travel enthusiasts who love traveling solo. Sometimes you won't go having a guy to satisfy your sexual urge on every trip.
Even if you found someone appealing, some clitoral pleasuring would be a bonus. The vibrators come in different color casings, but the vibrator mimics a red lipstick. It comes with a triple-A battery that guarantees long-lasting experiences.
The medical-grade materials will also prove healthy, and you do not need to worry. So go on and have fun in the privacy of your room whenever you go.
---
3. Kip Lipstick Vibrator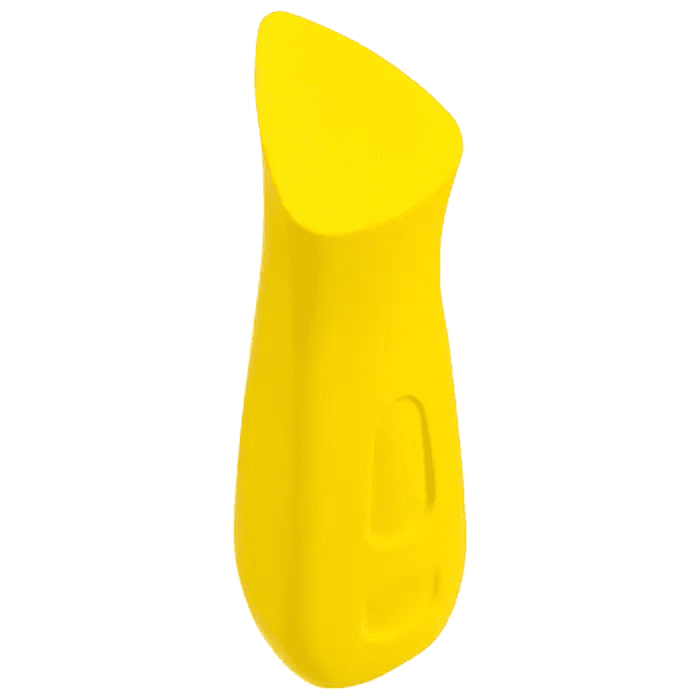 This vibrator comes in a silicone lipstick shape. The shape allows for immense clit stimulation to reach orgasm perfectly. The battery has a long life; once charged, you may use it for up to two months.
This power usage also makes it an ideal travel-size beauty essential addition.
It has waterproof qualities and an ergonomic vibe. The clit-enveloping pleasurable experience will make you enjoy this device more.
The silicone material has all the clinical safety properties and contains no parabens or phthalates. In addition, the hypoallergenic nature guarantees waterproof material.
---
4. Bullet Vigina Vibrator
This viginal vibrator looks exactly like those designer lipsticks we keep in our purses. This feature makes a perfect match if you need a pleasurable vibrator for your honey pot. The dildo looks like your lippie products, and no one would suspect it for what it is.
It may look small, but most people find it a powerful and incredibly pleasurable device. It doubles as a nipple and clit stimulator too.
The g-spot stimulator in this vibrator finds all your sensitive places and will help your reach orgasm in the most memorable way possible. If you love bedroom adventures, then this device will wow you.
---
5. MIA 2 Vibrating Lipstick
The MIA 2 lipstick design keeps your little secret safe for all eternity. The vibrator has a USB rechargeable battery, and you will succeed in keeping the pleasure to yourself. Moreover, it will blend perfectly with all your beauty essentials products making it a great addition.
The vibrator helps you reach orgasm through its powerful, pleasuring clitoral massages. In addition, it won't look out of place in your bedroom drawer or by the lamp side table. The small size makes it portable and easy to use. It works silently and won't be a bother to use when traveling.
The cover opens to reveal the USB charger making it more discrete. Use it dry and keep the cap dry to prevent short-circuiting the USB port.
---
6. Naughty Bits Lipstick Vibrator
How about getting naughty with the Naughty bits lipstick vibrator? Sex doesn't have to be boring.
Everybody needs some naughtiness to bring pleasure your way. This clitoral stimulator will help you achieve precisely that.
It has 10 powerful vibrations to make your romance time the best with its pure silent nature. If you enjoy pinpoint stimulations, the angled tip will deliver that timely. The eye-catching design gives it a bold stand on your nightstand without causing any suspicions.
The charging port has a self-sealing design, and I loved it. It charges within two hours and has a great power-holding capacity. So, charge it and let it take you to all the pressurizing horizons you may think.
---
7. Kyss Vibrator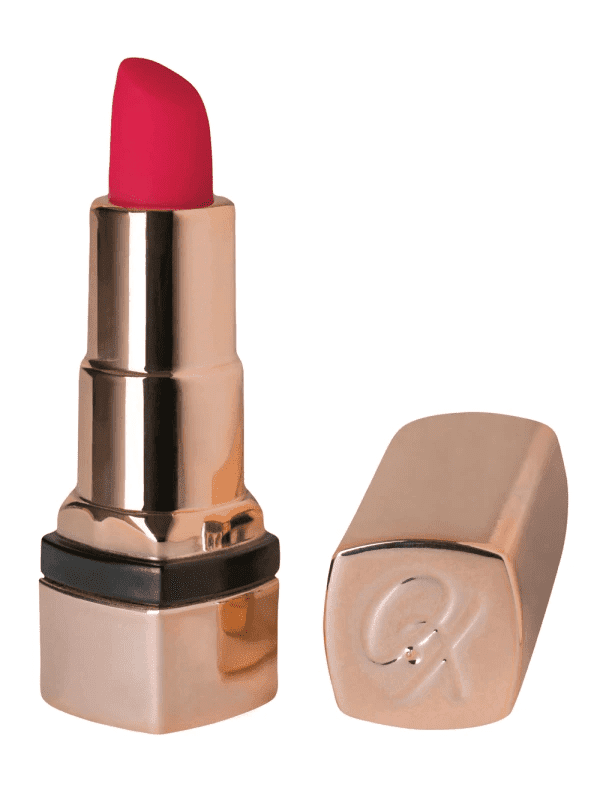 I love the beautiful lipstick design that Kyss comes with. If you place it on your nightstand, it will feel perfectly divine having it there. As a lipstick lover, people will consider it one of your many addictions to beautiful lippies.
The petite compact design and shape make it a must-have in your beauty essentials cluster. In addition, this classy lipstick vibrator has rechargeable features and won't sock in water since it's a waterproof piece.
If you love experiencing vibration frequencies, it comes with ten vibrations to get to the orgasm climax you desire.
Good vibes brand gets you covered in ensuring you experience sexual pleasure on a whole new level.
---
8. Iroha Lipstick Vibrator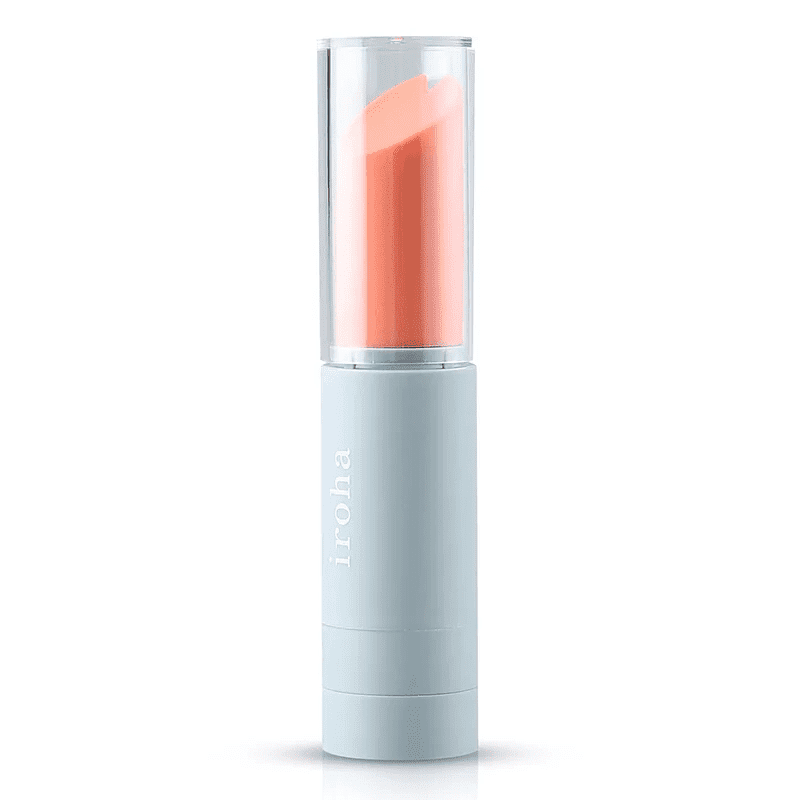 You will get the most realistic lipstick design with the Iroha lipstick vibrator. The soft silicone tip fits the clitoral part perfectly, vibrating at the right frequencies to bring out the best feeling. In addition, the discrete device makes it easy for you to enjoy pleasurable romantic moments in the comfort of your private space.
It includes an AAA battery and proves easy to hold and use. The battery proves so strong it may serve you for five hours without delay. In addition, the small size makes it an ideal travel-safe beauty essential to cater to your sexual urges anywhere, anytime.
This lipstick vibrator makes the perfect adult toy starter for all beginners. It's affordable and durable enough to hit all pleasurable points as you climb the ladder.
---
9. Love Ink Coral Lipstick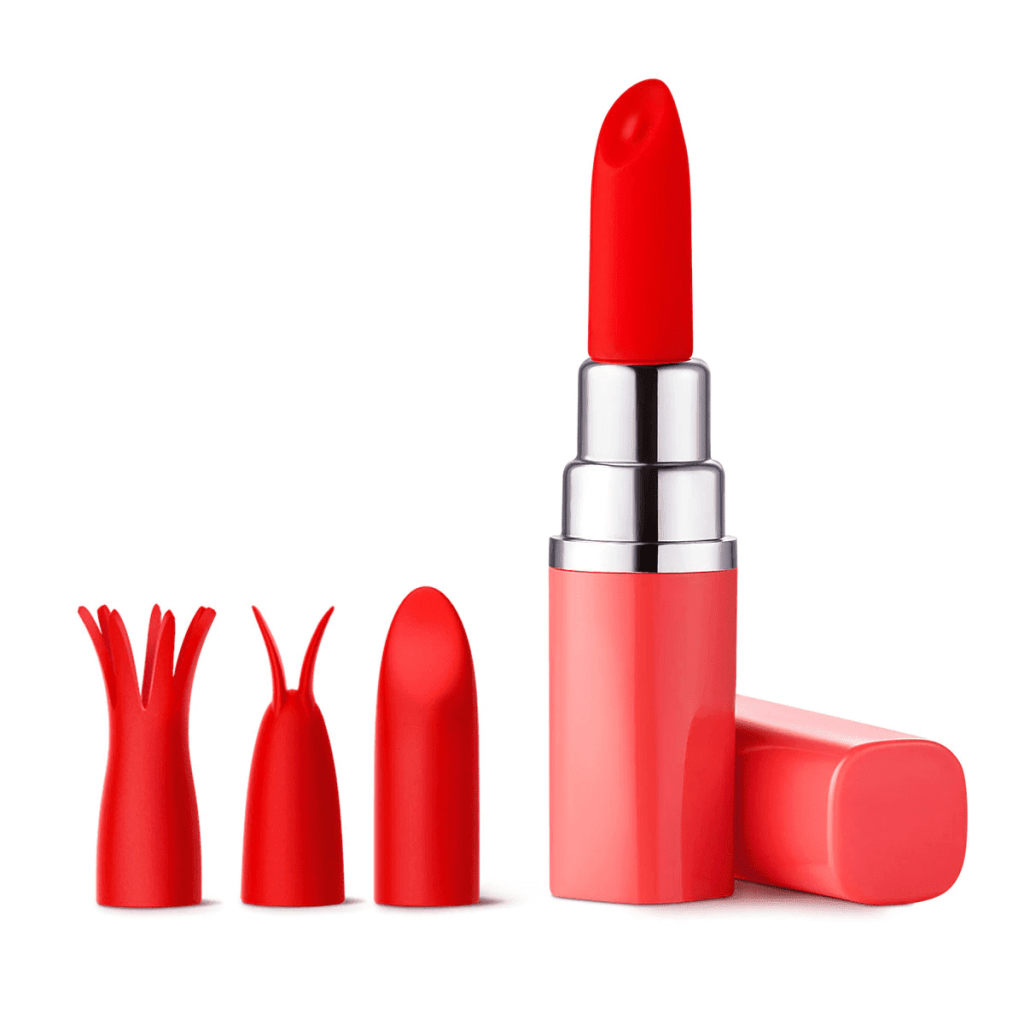 Are you a pink lover? This hot pink love ink vibrator comes to complement your beauty essentials' bucket list. The four interchangeable silicone caps provide versatile stimulations to your body's sensitive spots. For example, the clitoral stimulation with this vibrator gets unmatched by any other.
It comes with ten fascinating vibration modes guaranteeing you immense orgasms lasting up to one hour. The price won't harm your pockets much, and this lipstick stimulator will color your makeup bag.
---
10. Sex Kitten Lipstick
Have you found the best lipstick vibrator yet? If not, this sex kitten vibe has all it takes to bring massive orgasms your way. The size makes it an ideal travel companion to guarantee you pleasure all through.
This vibrator guarantees discrete moments with zero attention from onlookers. The design fits perfectly into your makeup bag and guarantees you the best moments.
Tell no one if you need to pour out your sexual urges uniquely and privately. Buy your sex-kitten lipstick vibrator today and make it happen.