Having makeup has become our best thing in current times. Wit Makeup bring issues like mascara running down face. We have applied Mascara on our eyelashes as a starting makeup routine, and we may still do. Mascara works to improve our eyelashes' look to make them darker, fuller, or extended. Of course, the look that your eyelashes get depends on what you need. If you succeed in finding the perfect mascara type and excellent tips to maintain your eyelashes after Mascara, then you will always appear beautiful.
No matter the struggle to appear perfect, our Mascara tends to run and smudge often. This running may end up ruining your perfect look and cause disappointments. Since most mascaras contain pigments, waxes, colors, oils, and preservatives, the running may guarantee a messy look. Even with the waterproof Mascara, we have discovered this struggle where most people think refuge lives. For this reason, we shall discuss the aspects of Mascara running and how best to fix this scenario.
As initially thought, waterproof Mascara may not be the solution to your Mascara running. Remember, even waterproof Mascara may smudge when it comes to contact with natural oils. This situation may be unavoidable, and you may end up feeling more discouraged. Waterproof Mascara may cause excessive drying on your lashes, too, which may affect them. You may also experience more challenges to remove than the regular Mascara.
For this reason, you need to find an alternative approach to your Mascara running which will present a gentle approach to your lashes.
Tips To Maintain Your Runny Mascara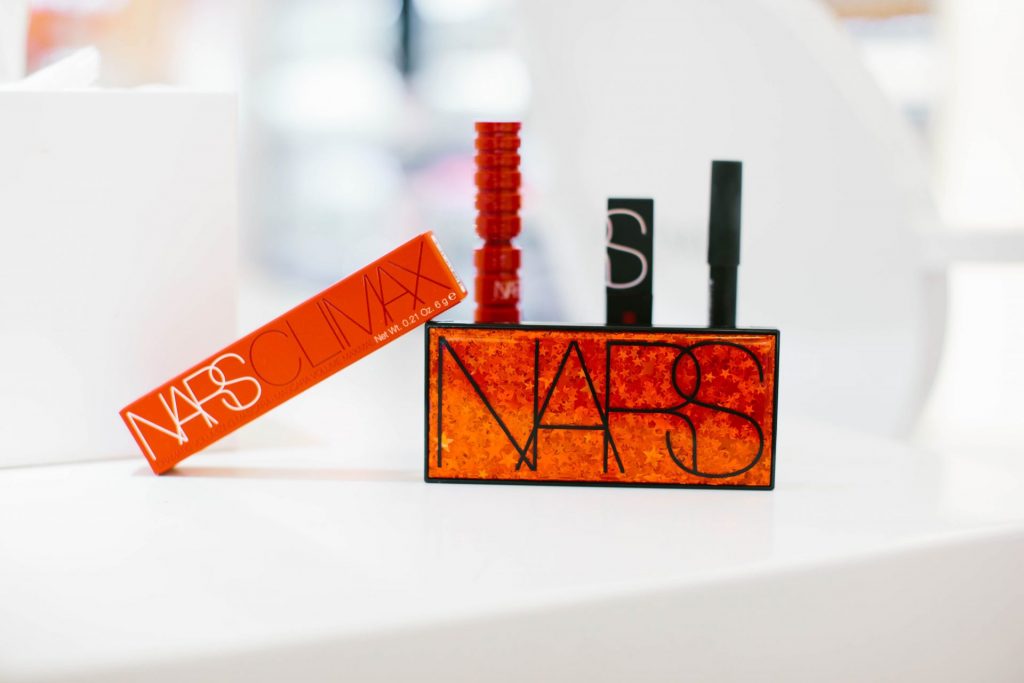 1. Invest in the right mascara type
Your mascara choice will play a vital role in maintaining the natural appearance of your lashes. However, even if you need to appear and look beautiful, you don't want to interfere with the nature and health of your eyelashes.
Whether you need your lashes longer, voluminous, or both, take your time in discovering the mascara formula with the best qualities. Of course, the brush size and eye shape will be crucial too. Consider the following to choose the best Mascara and reduce the Mascara running episodes.
Amazon has the best mascara formula for your eyelashes. Choose one that suits your skin needs the best today.
2. Choose your best formula type
We will advise on the regular formula mascara instead of the waterproof Mascara. The traditional formula will be easy to remove and prevent running from your next mascara application. However, if you remove your Mascara poorly, the following application may smudge.
3. The mascara brush should be perfect
You get silicone, fiber, large, skinny, or small bristled brush depending on your need. Ensure that you get a brush that evenly distributes the Mascara on your lashes and avoids smudging instances.
The brush type will also dictate the finishing you achieve. For example, some brushes will add volume to your lashes, while others complement the length. By understanding the purpose of your brush, you will get a clean mascara look all day long.
How To Prevent Your Mascara Running Down Face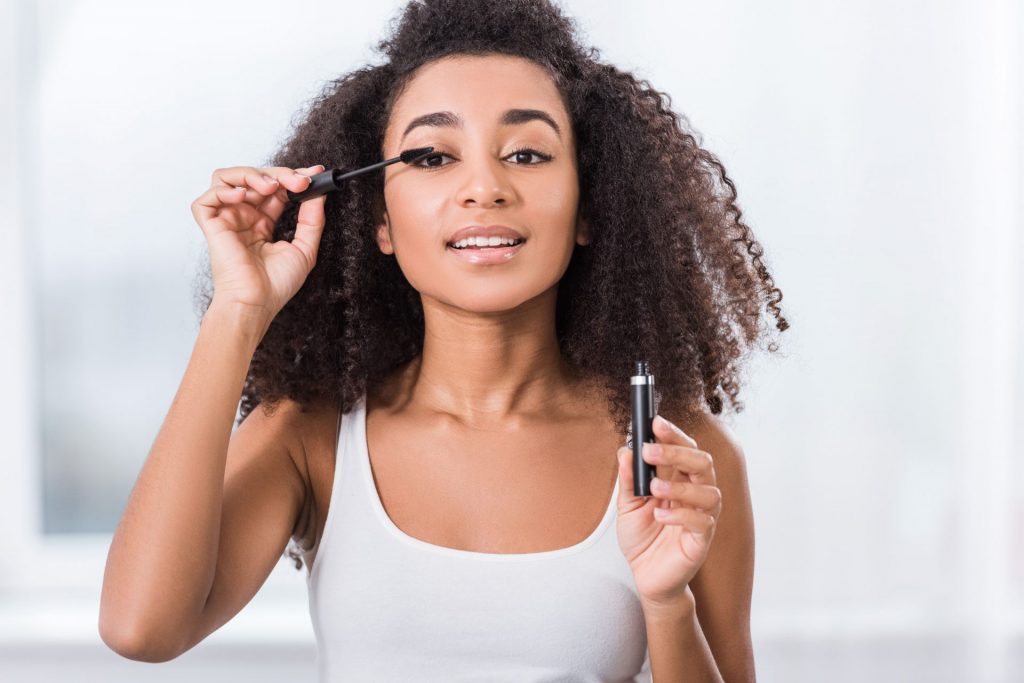 1. Always use a gentle formula
The gentle formula will be easy to remove, not dry your lashes, and may favor watery eyes. Quick removal will do wonders for your next mascara application.
2. Ensure your eyelashes stay clean before applying Mascara
This point emphasizes the need for gentle formulas. To effectively remove oils, debris, and leftover mascara, you may use a gentle cleanser like Micellar water. This cleansing will help prevent the running of your Mascara after application. A fresh mascara coat will not run quickly, unlike one on oily lashes.
3. Take note of your eyes' shape
Some eyes have eyelashes directly touching on their eyelids. This eye shape may be contributing to your Mascara running. If so, you may use a spoon or mascara shield to help keep your eyelids in place for the Mascara to dry before relaxing your face.
4. Avoid oily eye environment
When Mascara is waterproof or has regular contact with natural oils or oily areas of our eyes, they tend to run faster. If you may cleanse and tone your eye areas to keep them hydrated and not oily, then your Mascara will last longer.
5. Love doing your Mascara lightly
If you want to have a few running episodes, ensure that you do light mascara layers on your lashes. If you pile up excessive mascara layers on your lashes, your running episodes will be a small distance away from happening.
How To Fix Your Mascara After It Smudges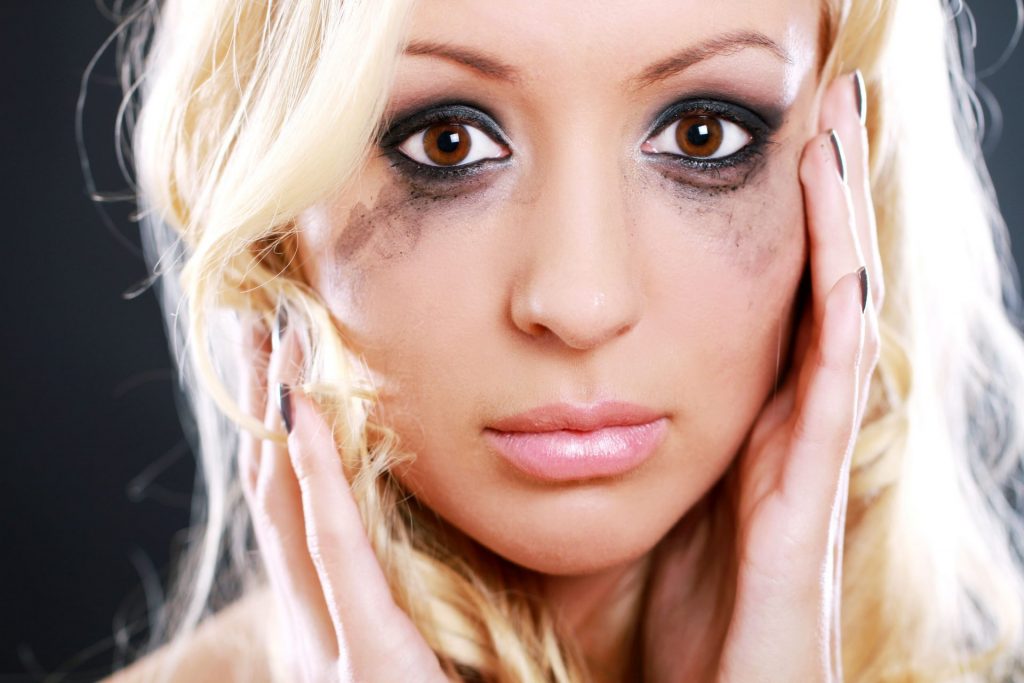 If, after considering all the above tips, you still have a mishap with your Mascara, always remember:
1. Never remove a wet smudge
A wet smear may damage your entire makeup if not left to dry. However, the smear comes off easily after drying and may not leave any evidence.
2. You may create a Smokey eye better.
A smokey eye has become a beautiful thing. You may blend it in with your eye shadow and create a unique smokey eye.
3. Let the running mascara act as an eyeliner base.
As the Mascara runs, use the eyeliner brush and use the excess Mascara in creating an eyeliner base. The Mascara appearing on the lower and upper lash will smudge into the perfect eyeliner, and you will succeed in being creative.
4. Fix smudged mascara areas.
Use your concealer, foundation, and makeup powder to touch up where the smudged Mascara lands on your face. You may carry these beauty products with you for effective touch-ups anywhere.
Final thoughts
You may face Mascara running, smudges, or mishaps more often, no matter the type of Mascara you use. It will help you stay calm, especially after the tips discussed herein. Remember always to carry your touch-up makeup if your Mascara runs amidst your busy daily schedule. With the above information, you get to feel more ready than afraid of mascara smudges. Let us know how the tips will help you in the comment section.
Frequently Asked Questions
Why does my bottom lash mascara run?
It might be caused by the shape of your eyes, especially if your lash touches your bottom eye area. Let your Mascara dry before relaxing your look, and it might solve this problem.
Does waterproof Mascara run?
Yes, it may run, especially if it comes into contact with natural eyelashes oil. You should ensure to use cleanser and toner to keep your eyelashes hydrated instead of oily.
Is waterproof Mascara healthy to my eyes?
The waterproof Mascara may cause excessive lash drying and prove challenging to remove.