Looking for red curly hair styles this summer? Want to rock the curly red hairs with cool fascinating style? Want to know how you can style your dark red curls?
You are on the right page, and here you will find incredible hairstyles with different shades of red that will make you bloom in summer. You will be the crowd's favorite.
Red is one of the most loved and versatile colors which will always make you rock any event. To make your curly red hair more fascinating, here you have a variety of hairstyles to choose from.
What are you waiting for?
Rock-n – roll!
1. Amber Curls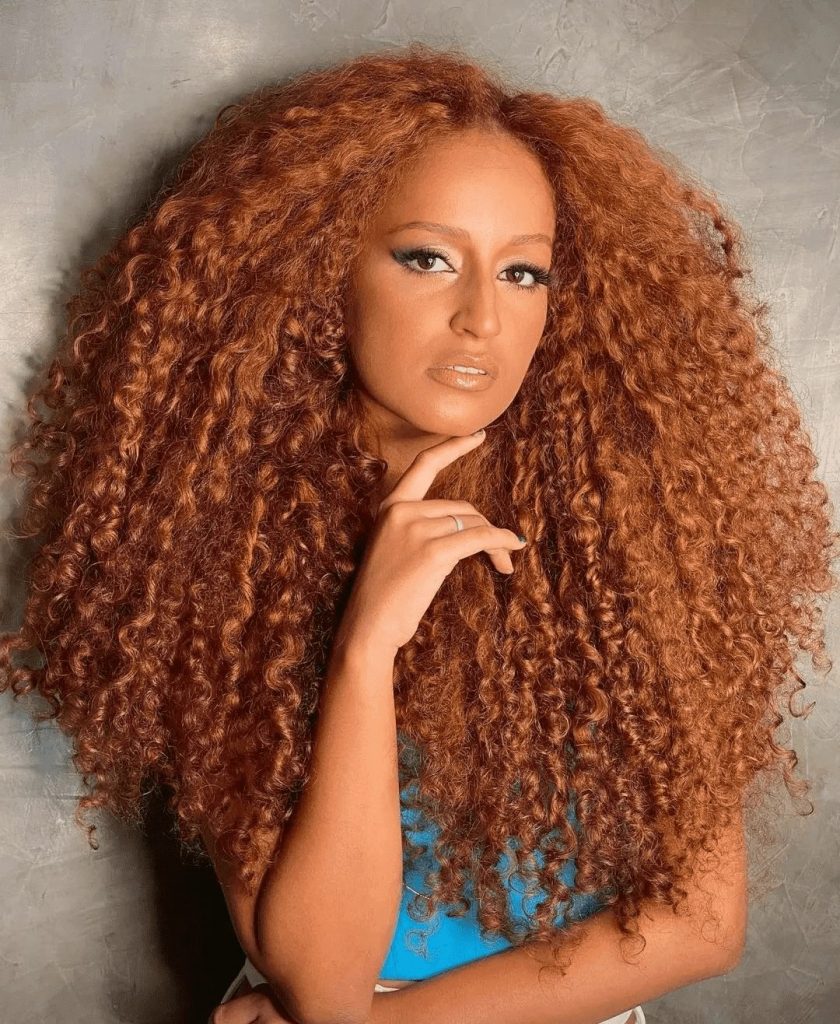 Classy, simple, and elegant bob with short soft curls. Amber red makes you fierce and gives a bossy look, perfect for formal occasions.
---
2. Light Red Coppery Curls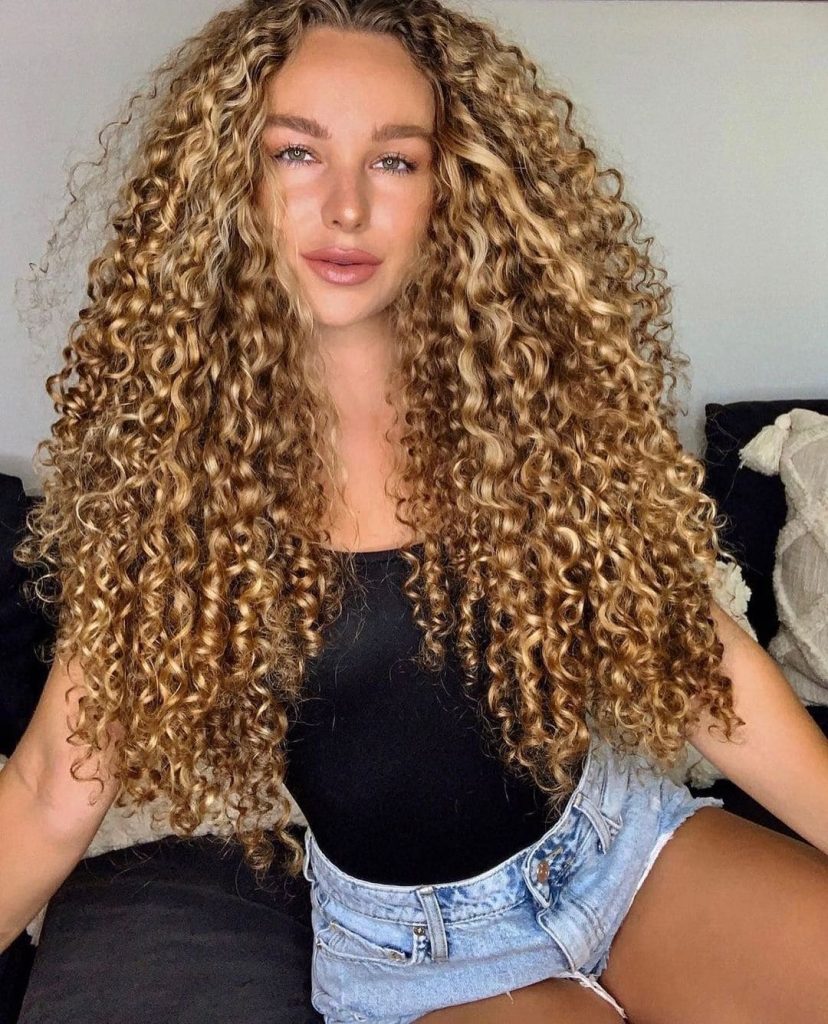 Curly Red hair tucked in a scarf looks cute and chic, a great hairstyle for brunches and picnics.
---
3. Wine Tight Curls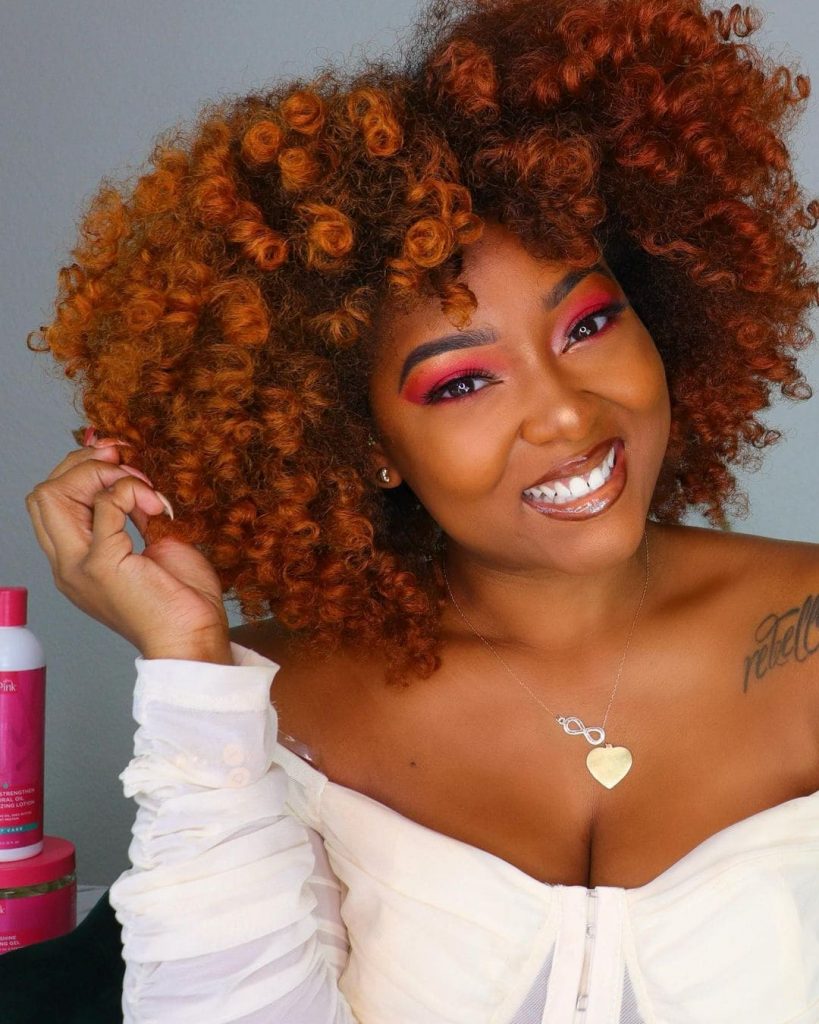 Fluffy tight curls make your hair more voluminous and look fashionable. This hairstyle has the power to change the whole look of your face.
---
4. Red Copper Blonde
Red copper blonde suits fair complexion the most, will enhance your skin tone and make you appear very sophisticated.
---
5. Copper Red Hair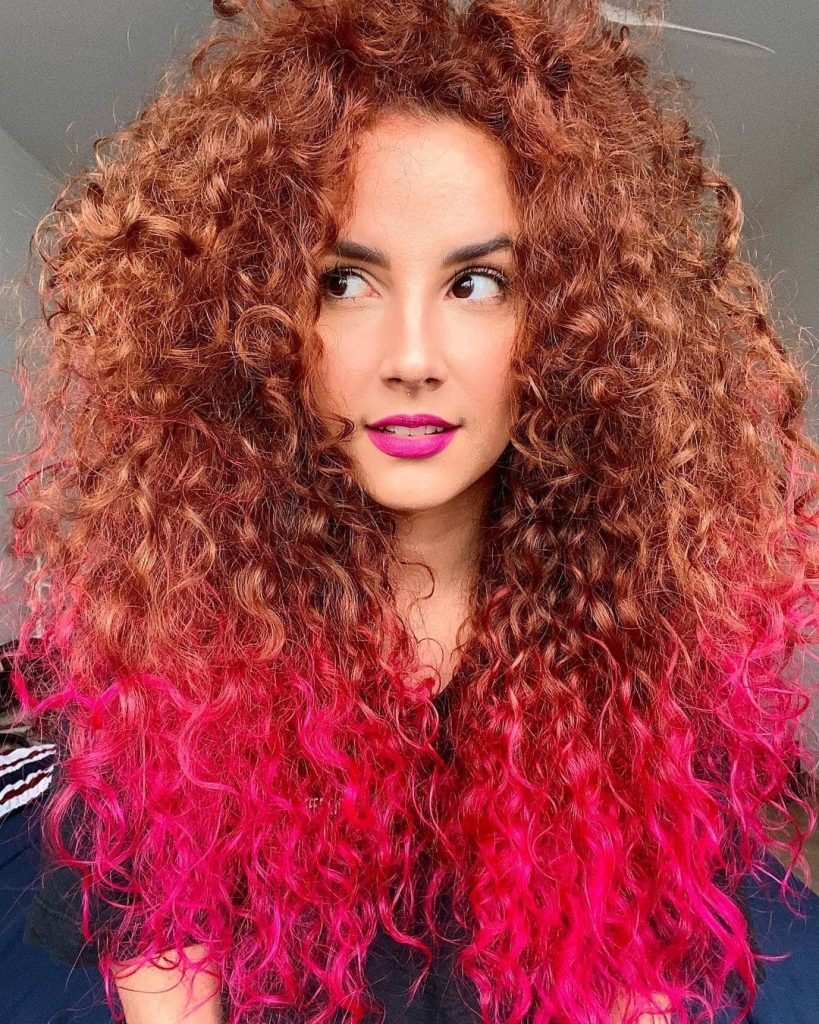 With bold Red, you can never go wrong. Curls are like cherry on the cake, it makes your curly red hair voluminous and gives a beautiful look.
---
6. Soft Amber Springs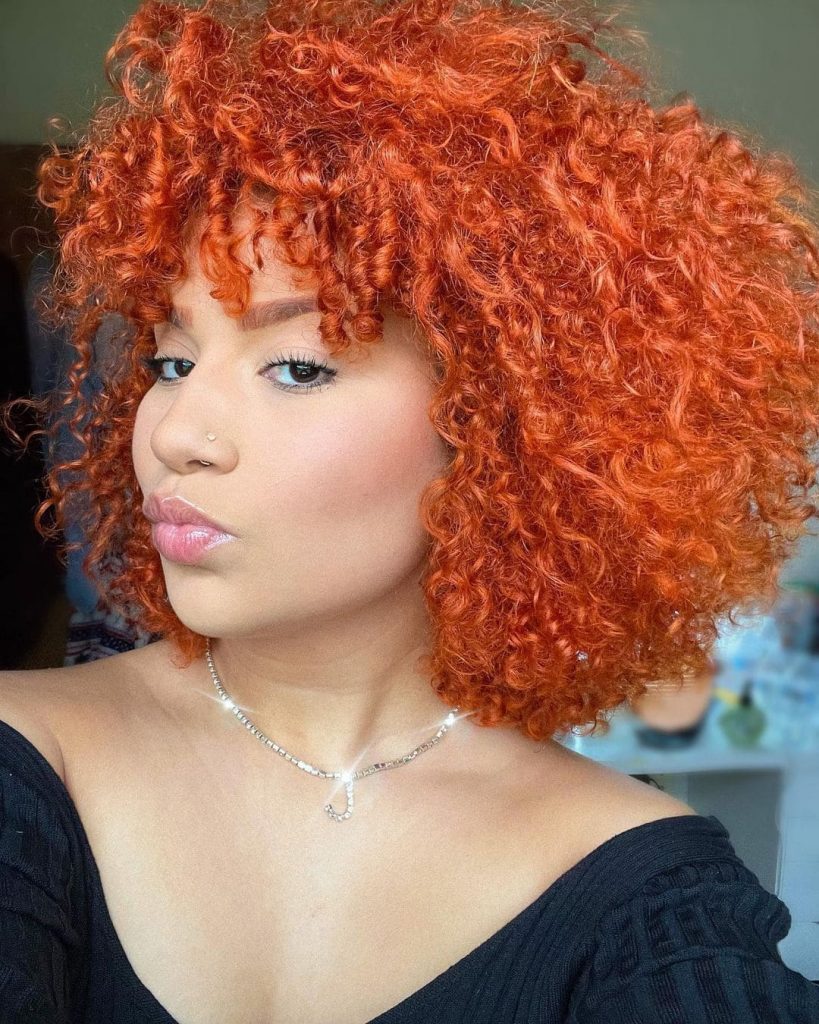 Amber color will give a chic definition to your springy coils, and it will be a perfect combination for all outfits.
---
7. Burgundy Blush Curls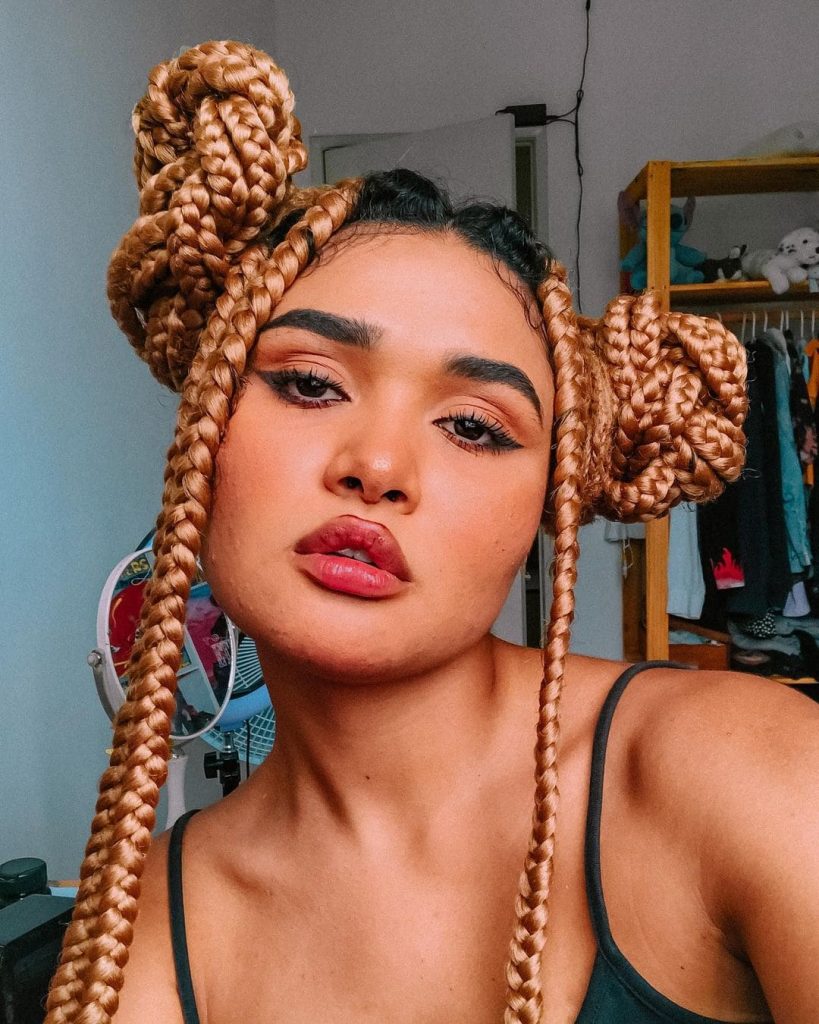 Burgundy is a go-to color if you want to try something basic and simple. The bob hair with curls will be extraordinarily gorgeous.
---
8. Red Intense Copper Blonde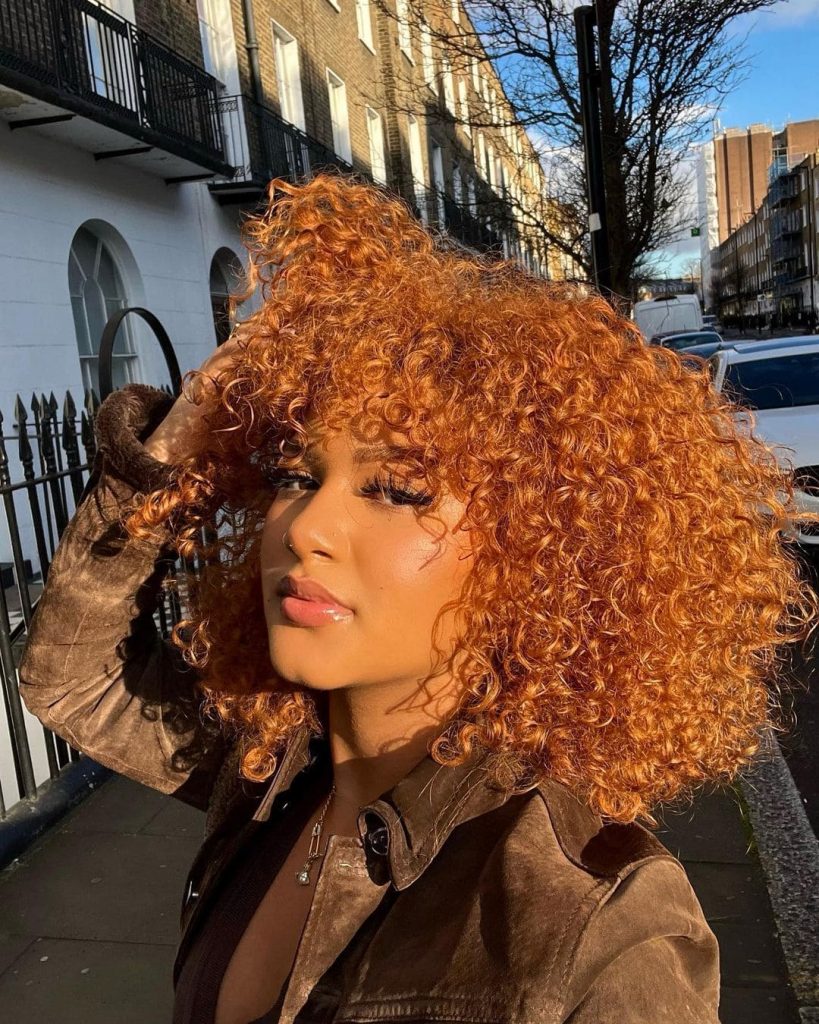 Middle partition all-time time trendy hairstyle you can never get bored of. It goes nicely with every outfit.
---
9. Zendaya Red Hair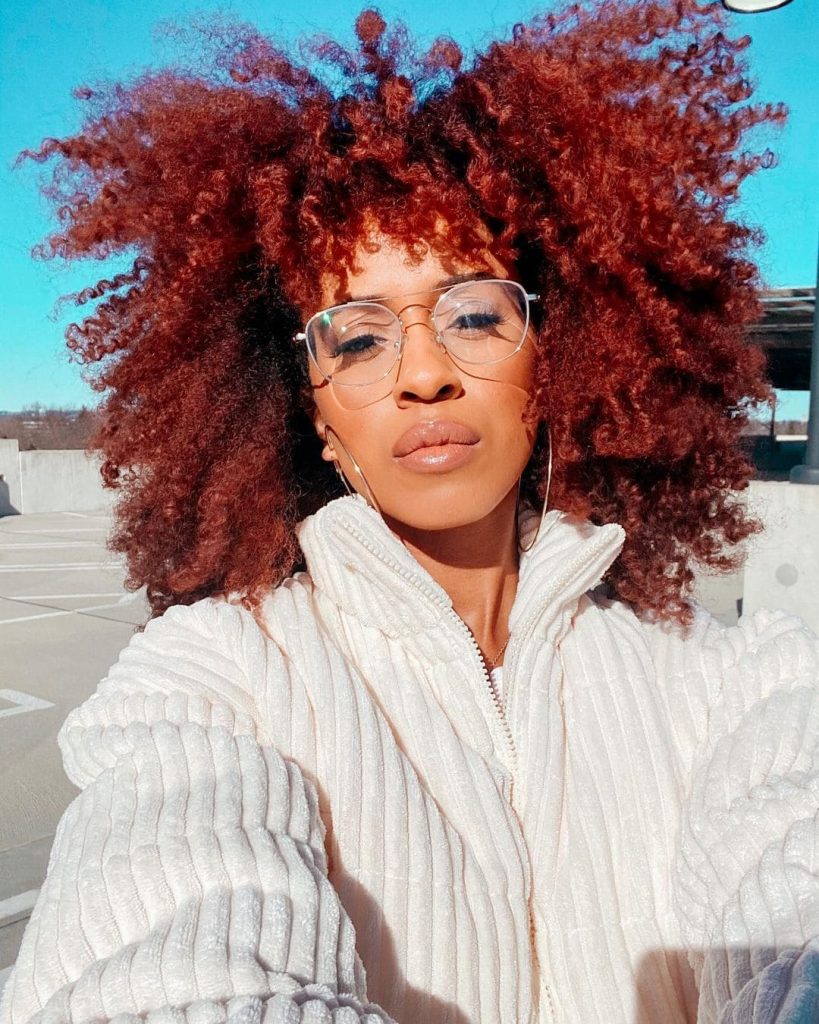 Are you looking for a decent everyday hairstyle? This red curly hair will be a perfect choice.
---
10. Dark Red Curly Hair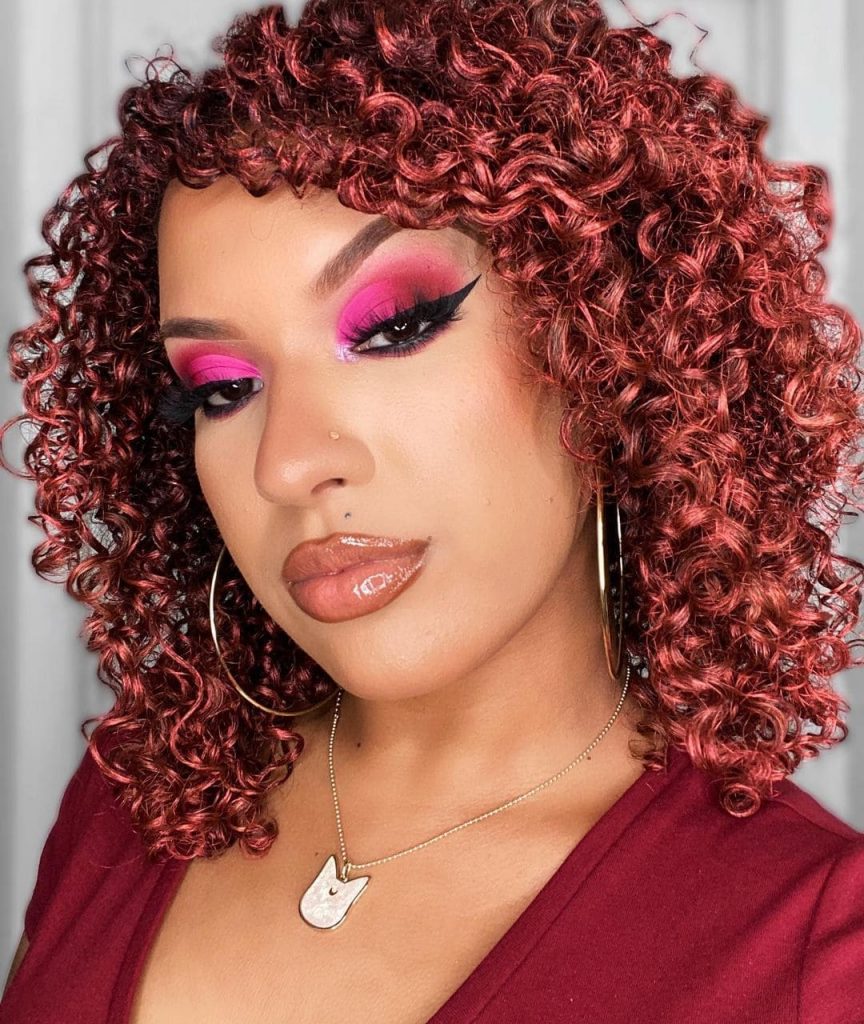 Dark red curly hair will make your face glowy and radiant. The springy ringlets will make your hair look like a masterpiece.
---
11. Two-Tone Red
These dual-tone ziggy red highlights with afro curls add a flair of hotness to your look, best for summers.
---
12. Light Golden Red Soft Curls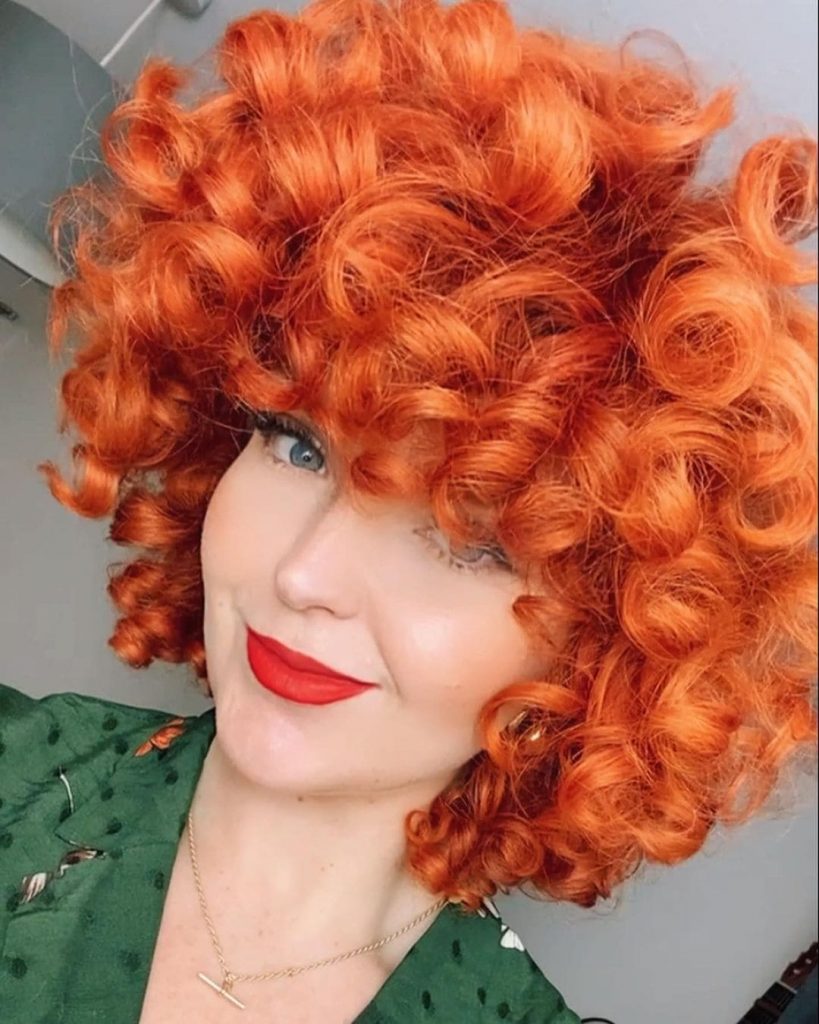 This is a very stylish and bright look, and the soft curls make the overall appearance sassy and cute.
---
13. Rich Wine Red Bob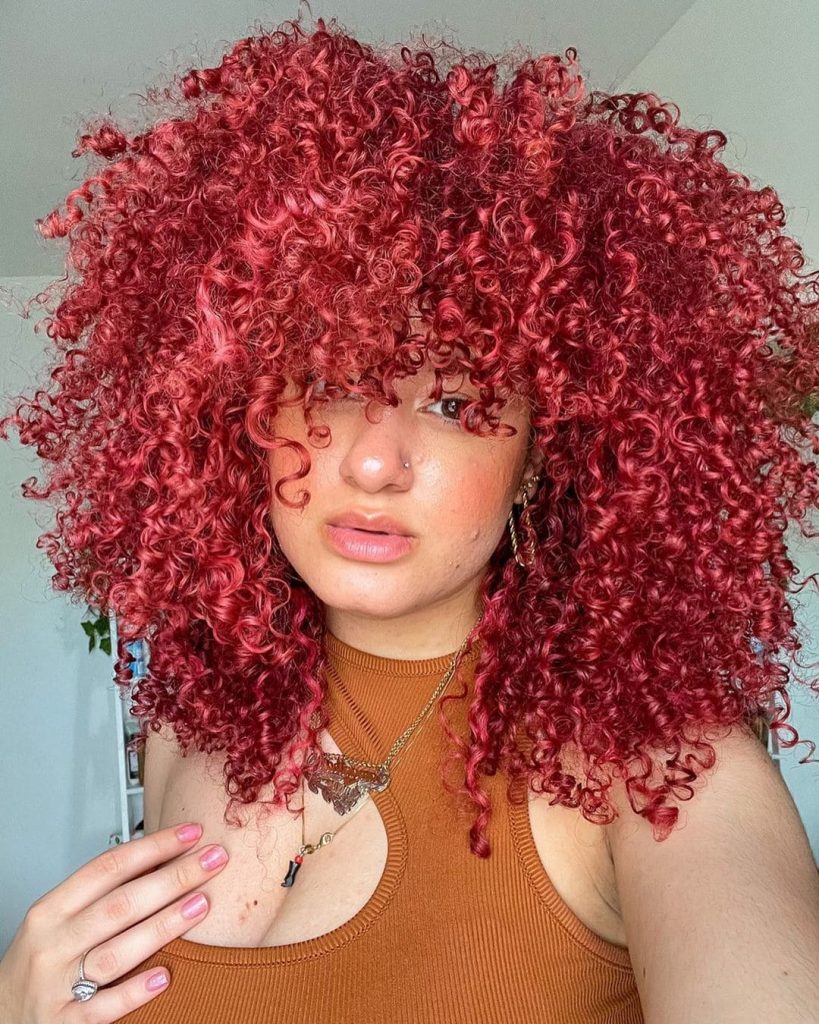 This dark color with curls will make the crowd go wow! A marvelous combination and will add glam to your night.
---
14. Dark Red Curls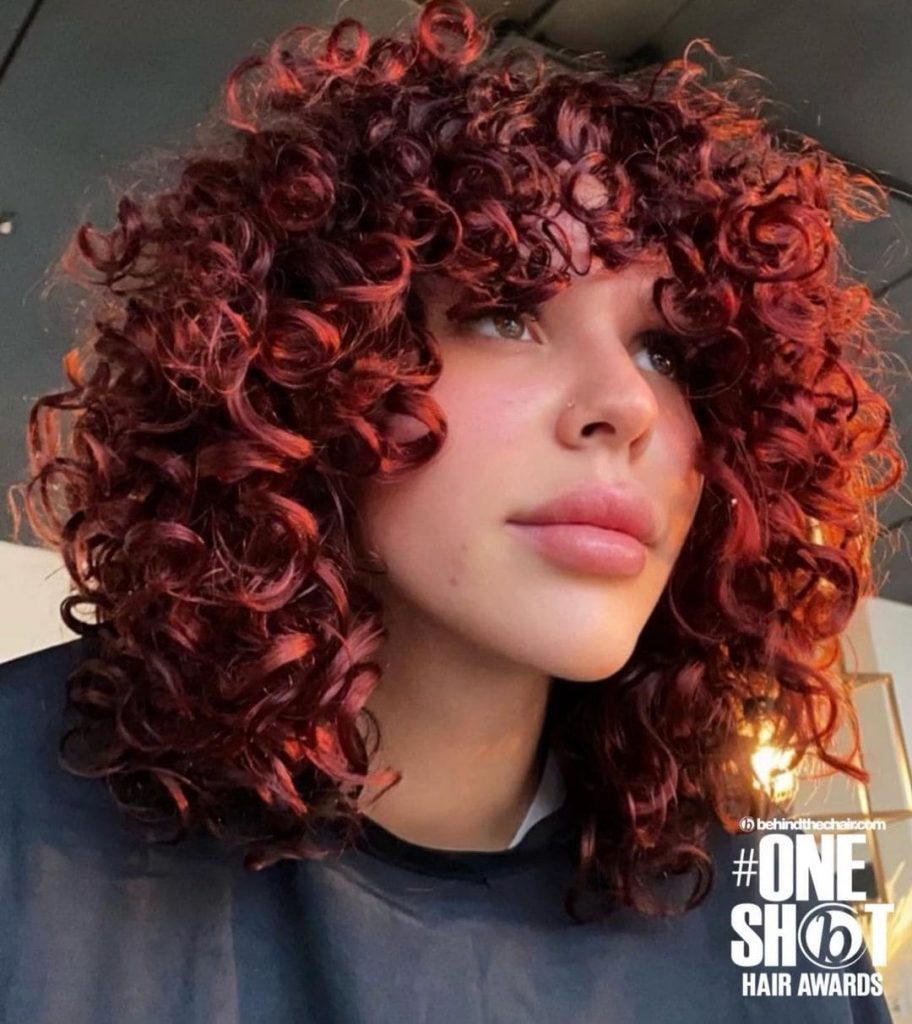 Dark red curly hair, with a black undertone in the roots, makes the hair subtle and crafty.
---
15. Pixie Dyed Red Hair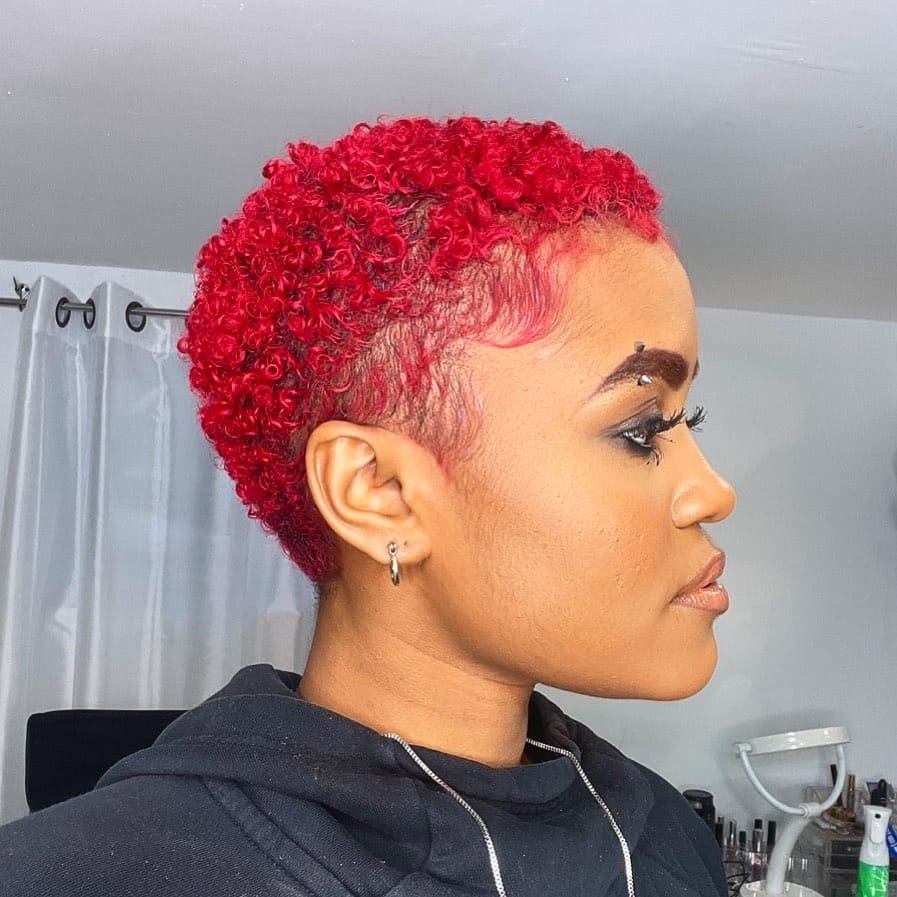 The pixie cut is the most trending hairstyle of summer! Plus, this hairstyle with red is an awesome combination.
---
16. Layered Bob Red Highlights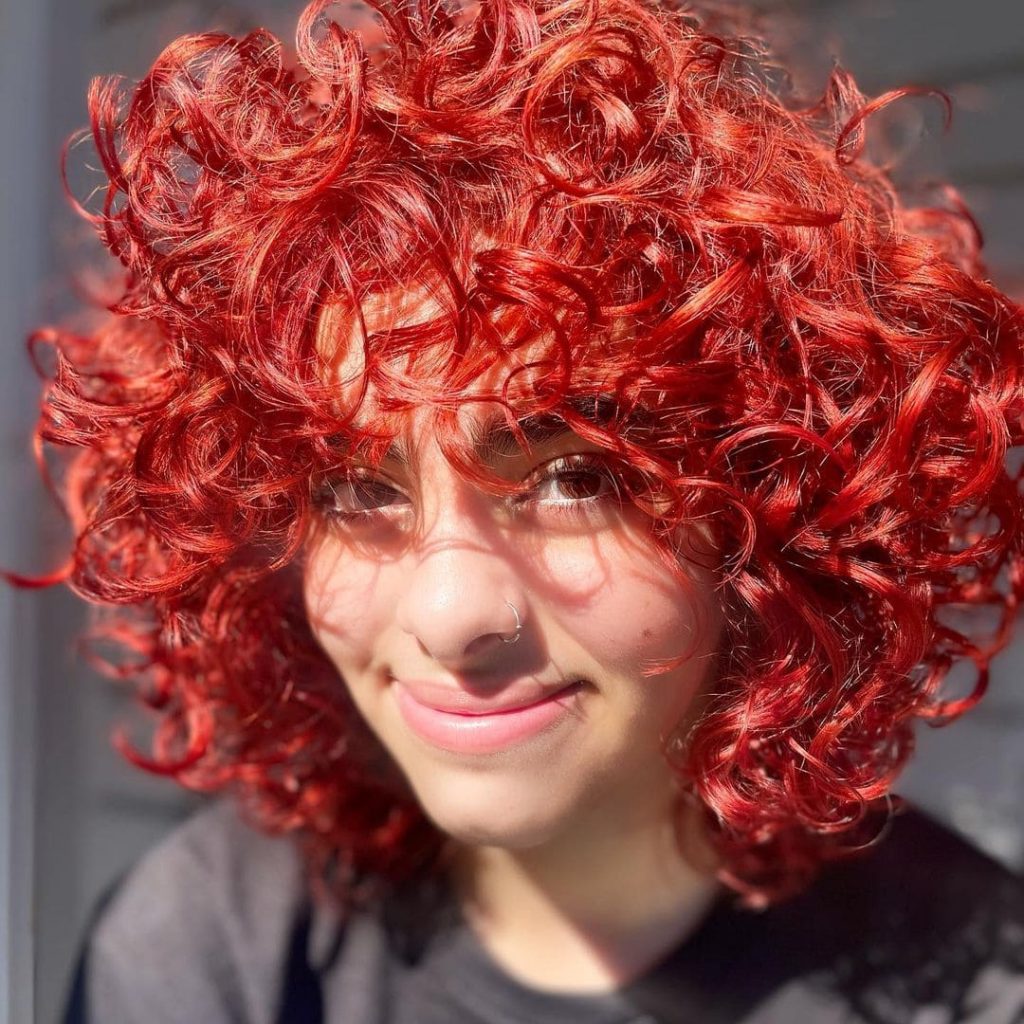 Asymmetrical bob with red highlights is a splendid combo. This can easily create hairstyle envy.
---
17. Red and Blonde Hair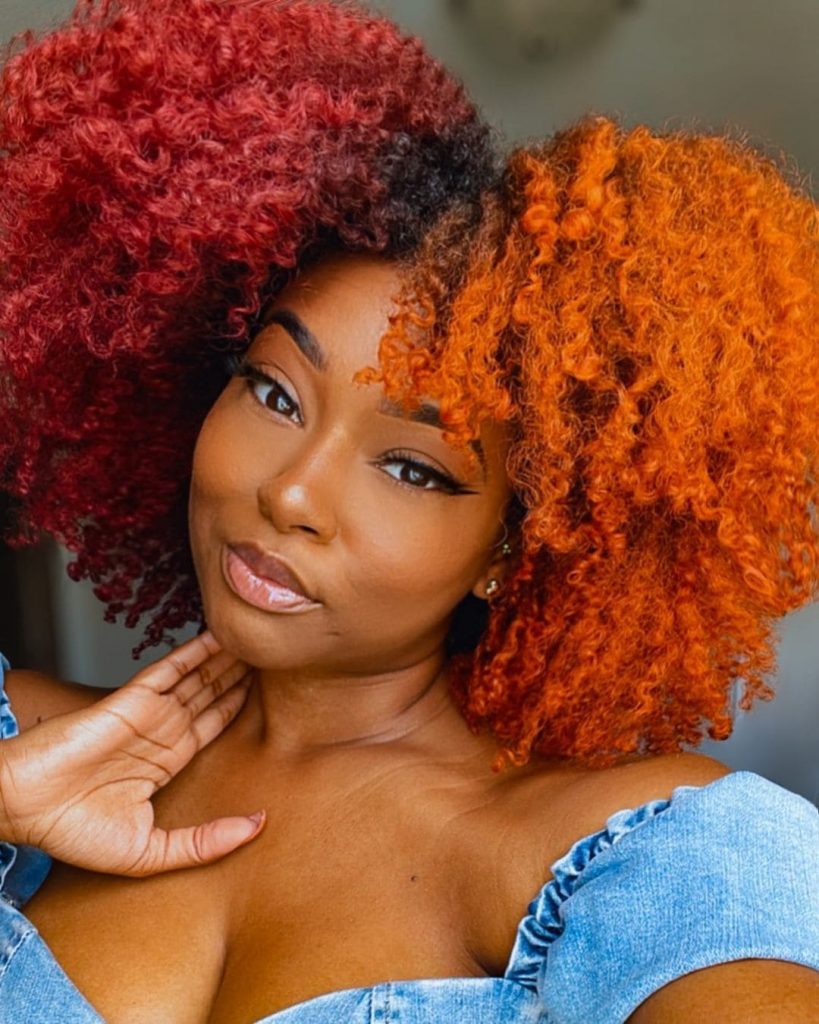 Burgundy is one of the subtle colors to go with. It elevates the look.
---
18. Princess Crown Red Retro Curls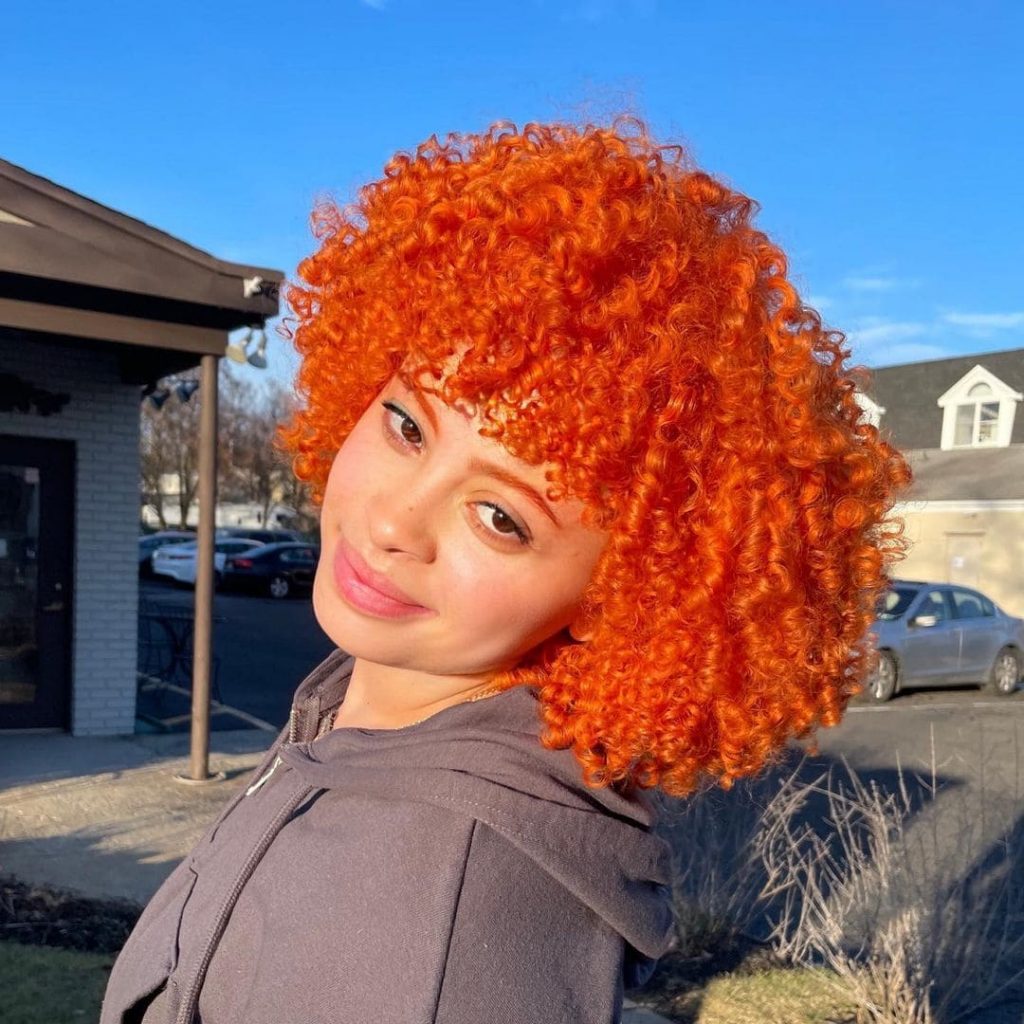 Every girl wants princess's hair; this is the best hairstyle inspo, super trendy, and loved by all.
---
19. Browns Red Ombre Curls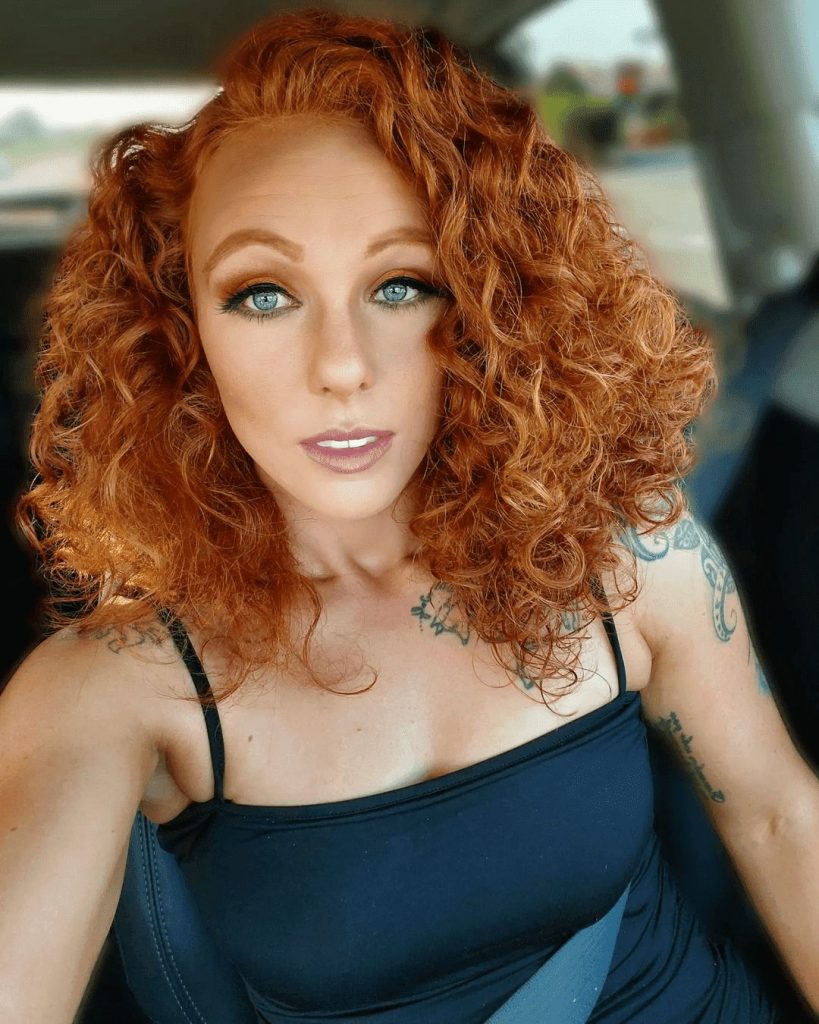 Accessorizing is the best option to make your hairstyle creative and stand out from the crowd.
---
20. Orange Red Hair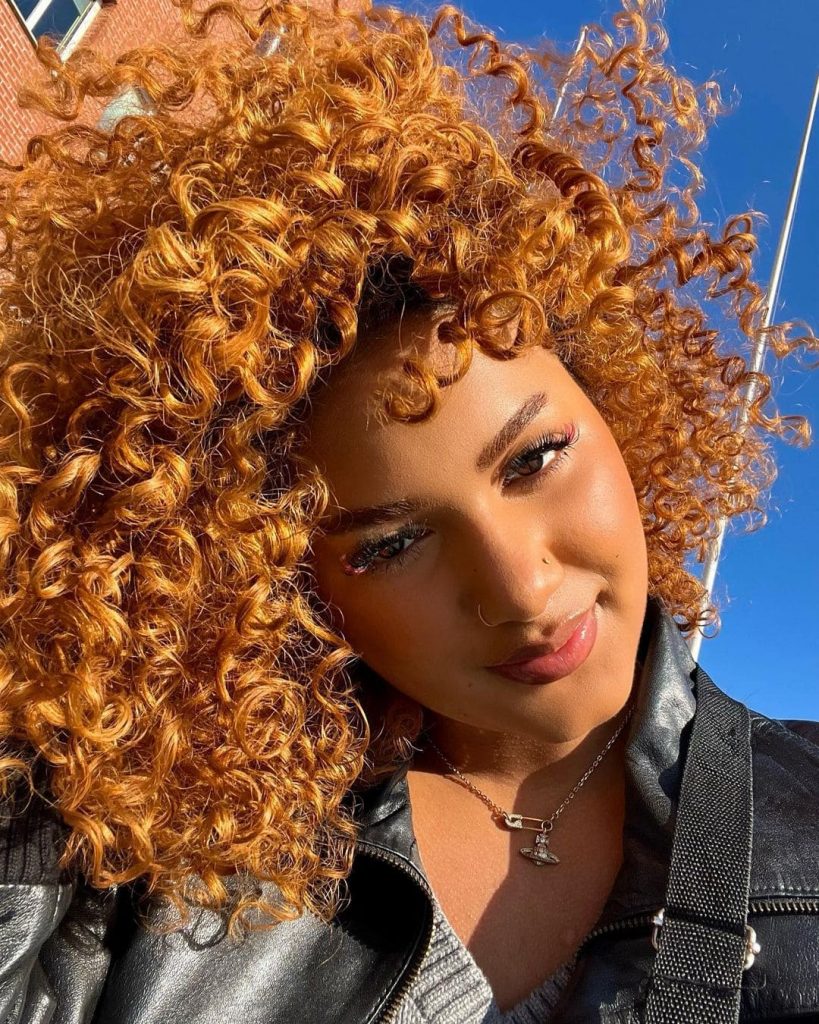 Classic red color with an ombre effect of orange, and the whole look gathered up in ringlets is gorgeous.
---
21. Flame Red Waves
Have flame-red hair? Just make in soft curls, and you will rock the day.
---
22. Mahogany Orchid Layered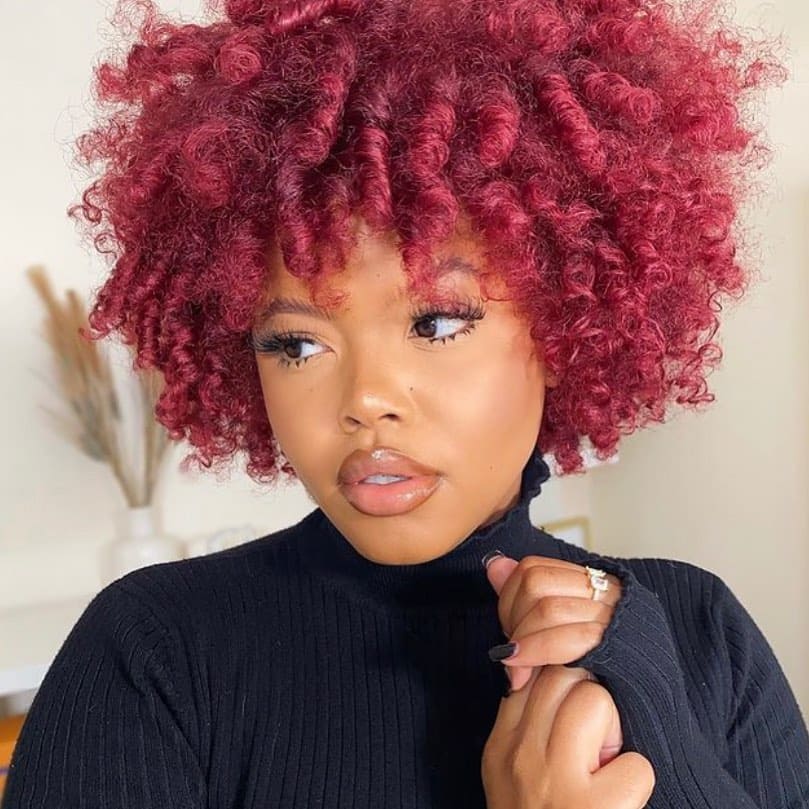 Mahogany is the most trendy and favorite color of all time, and fun adds up when it is paired with curl layers.
---
23. Light Natural Red Hair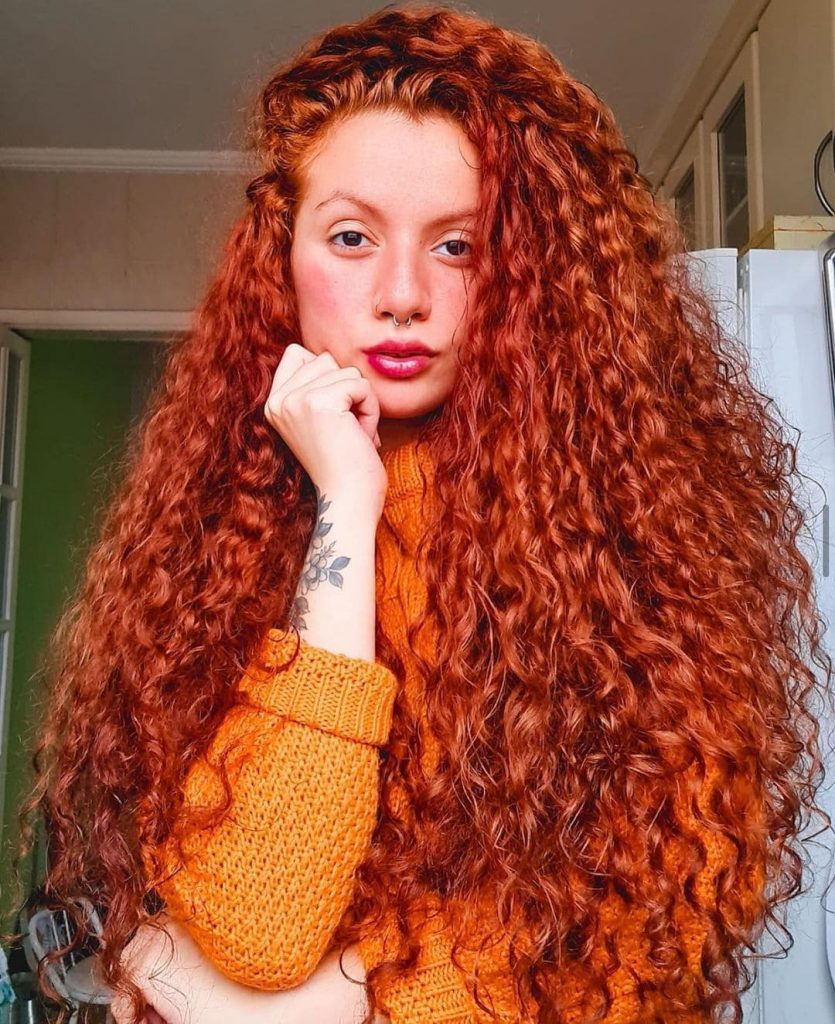 Long soft curls and best for all occasions will instantly change your look.
---
24. Mahogany Highlights on Layered Bob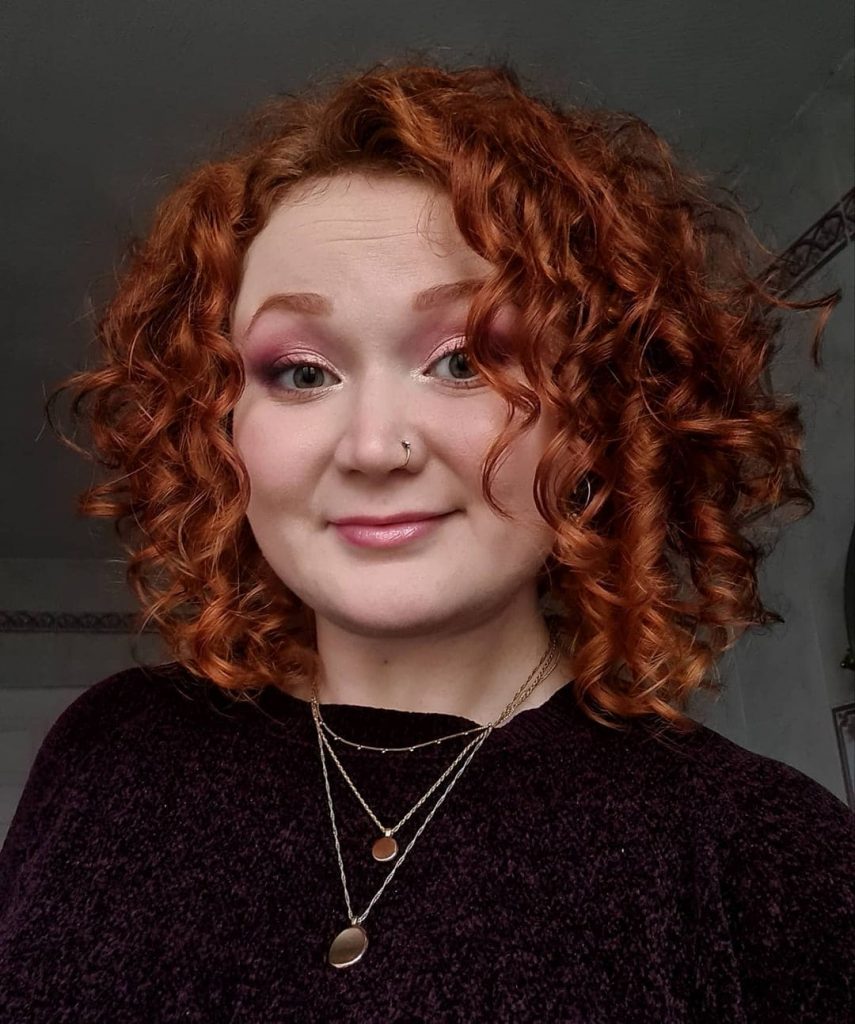 Pixie bob cut is the favorite hairstyle of summers to make you comfortable and stylish.
---
25. Tequila Red S Curl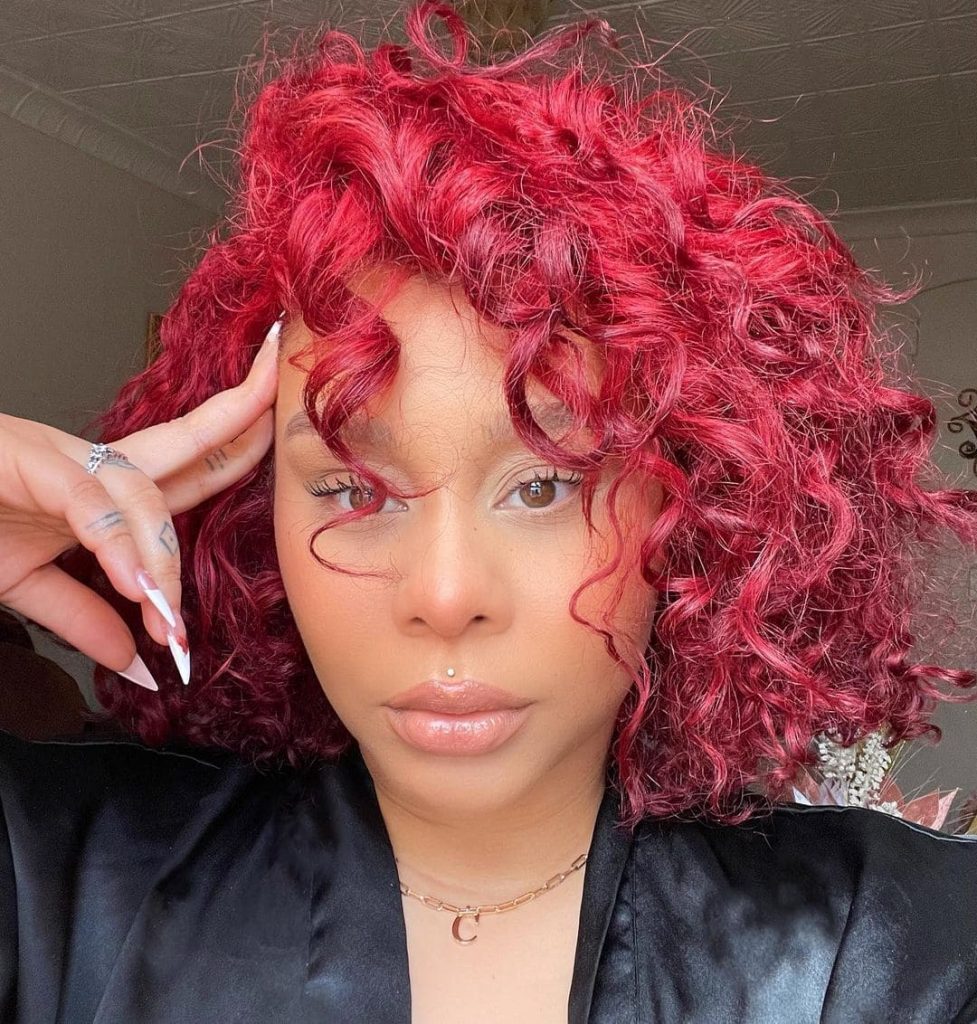 This beautiful color will enhance your eyes, and the hairstyle will give an elegant shape to your face.
---
26. Red Brown Hair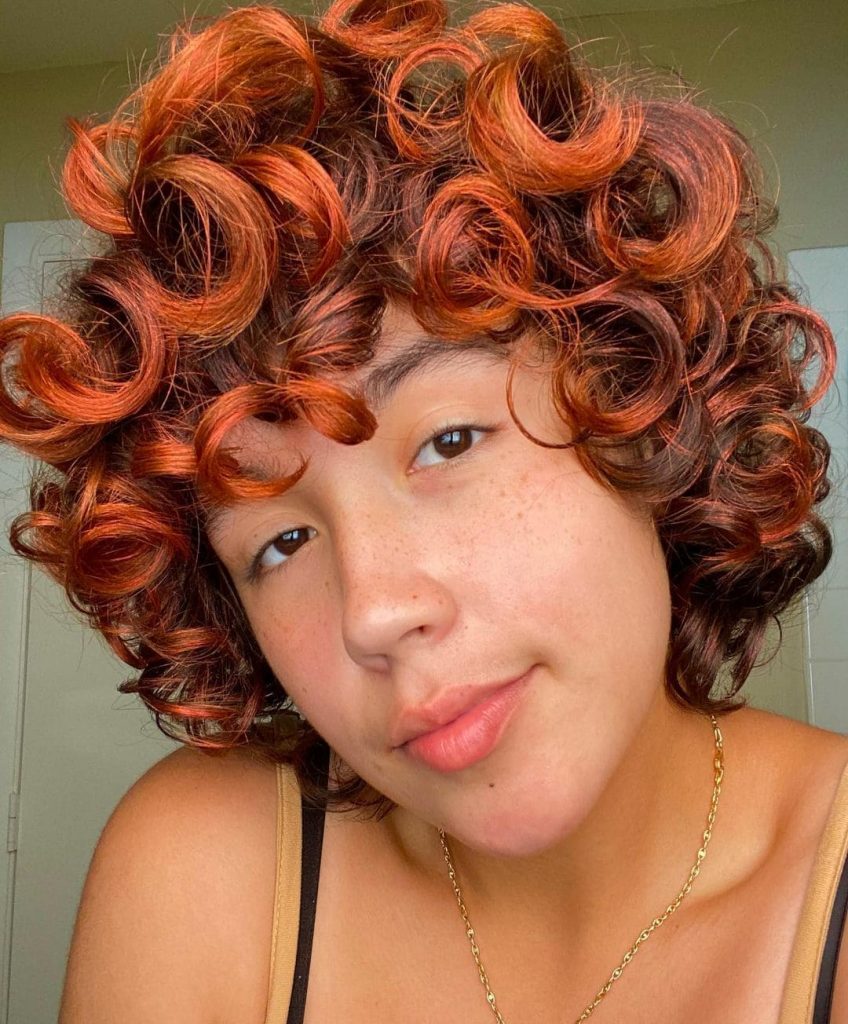 A layered hairstyle with a perfect amount of red and black undertone will make you shine in summer.
---
27. Poppy Red Soft Curl Highlights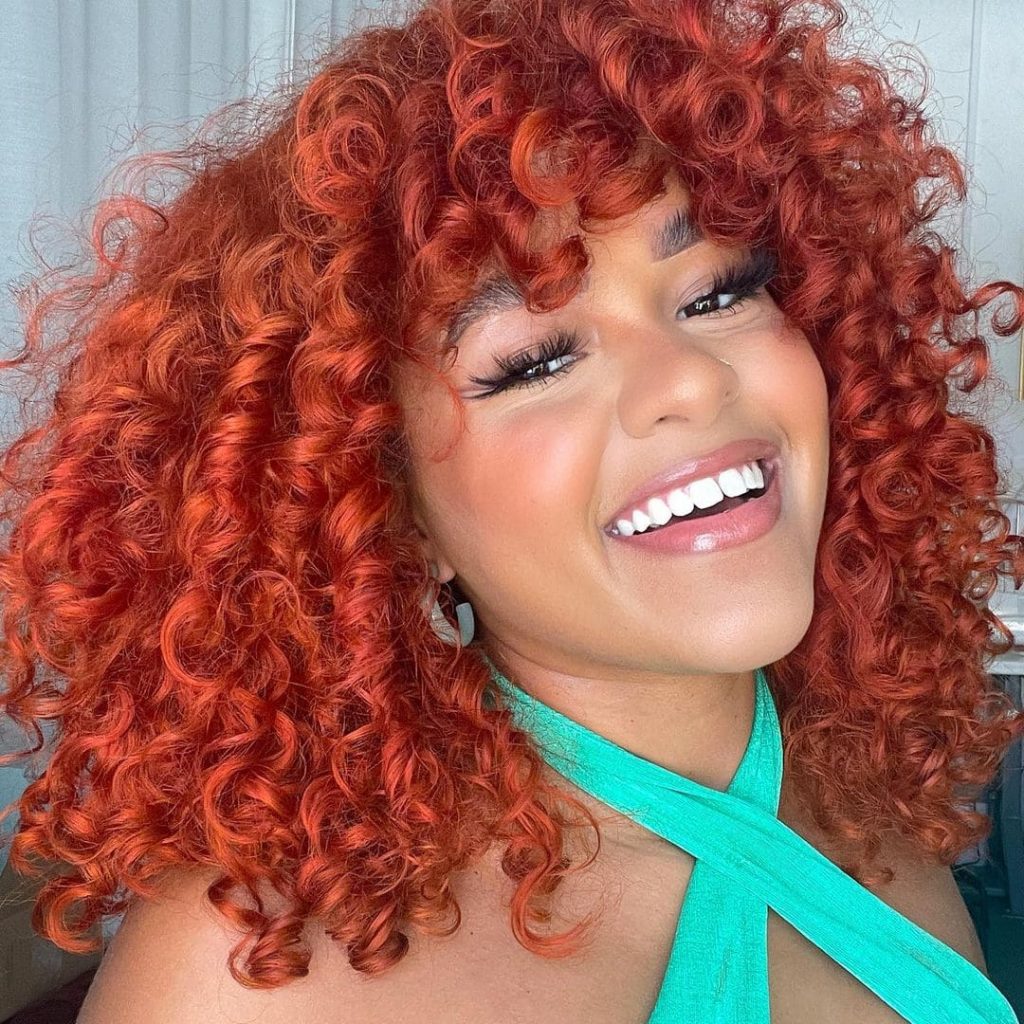 This chic asymmetrical hair with curls and highlights will beautifully enhance your look.
---
28. Sherry Red Short Curls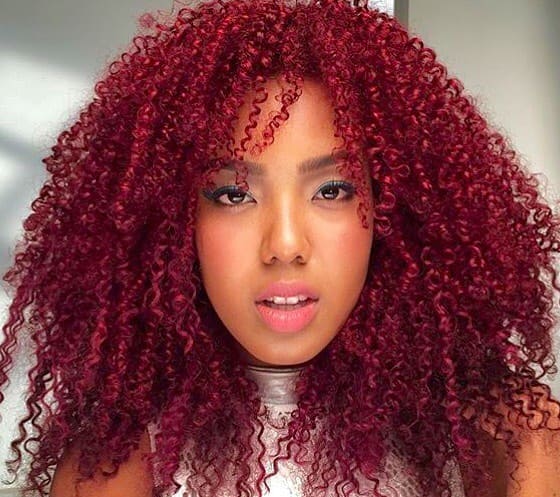 Dark sherry red will make a pale complexion pop out! Combo of classy and chic.
---
29. Fierce Red Tight Curls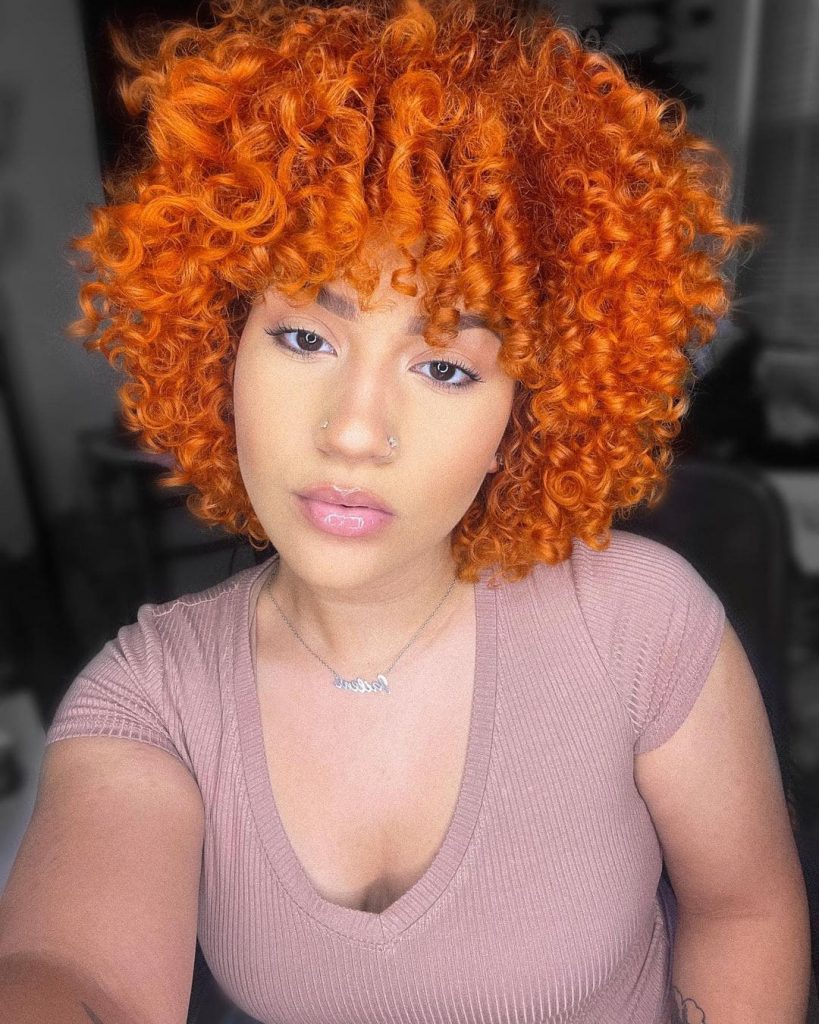 Voluminous curls, side partition, and the color red make every out together and superiorly gorgeous.
---
30. Copper Bangs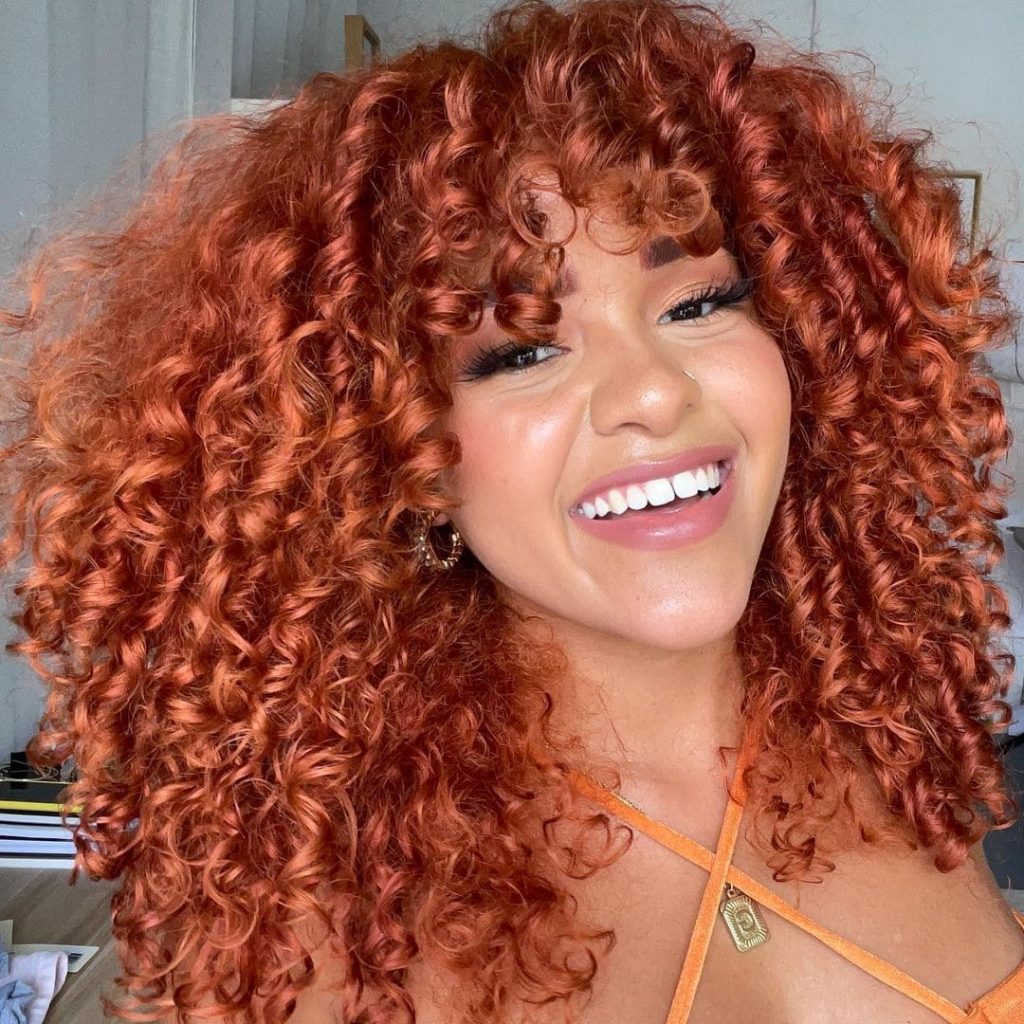 The ombre effects of copper. Black at the roots and getting pale towards the tip, plus the bangs! Bam, a great option!
---
31. Mahogany Waves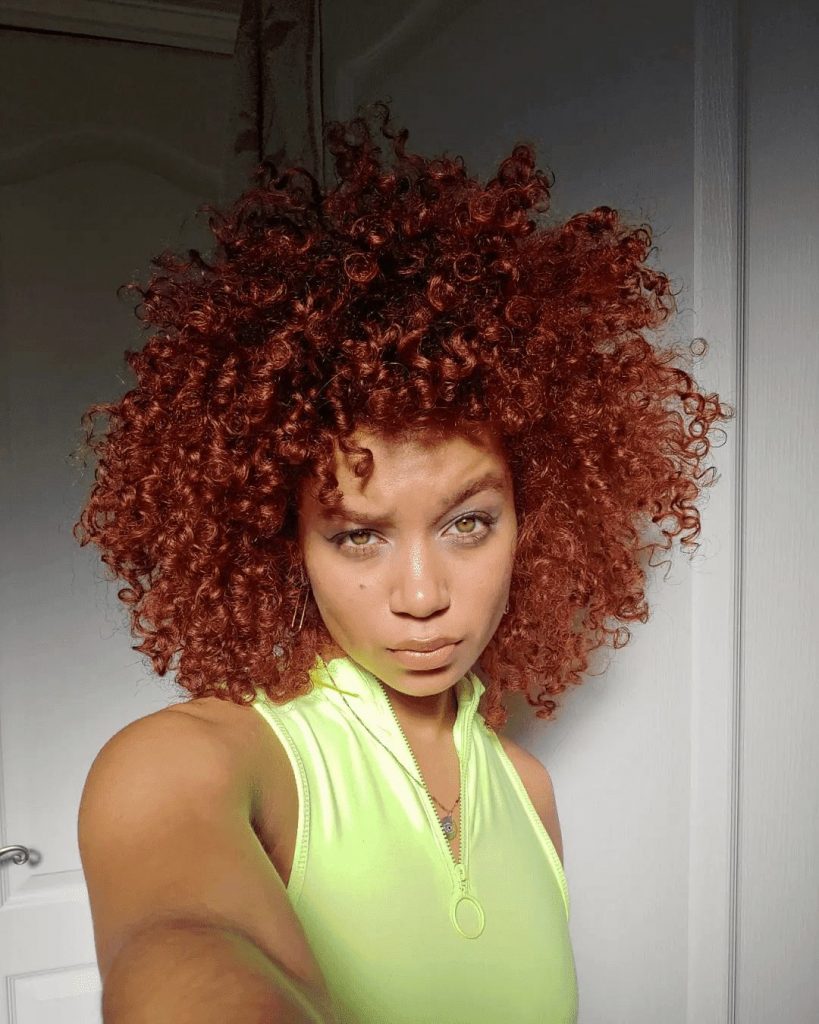 Shiny shades of mahogany with a black undertone make your hair look expensive and classy.
---
32. Wine Red Hair
Shades of fire, with red and copper mixture, look fabulous. Go for this to look fierce anytime.
---
33. Beachy Copper Waves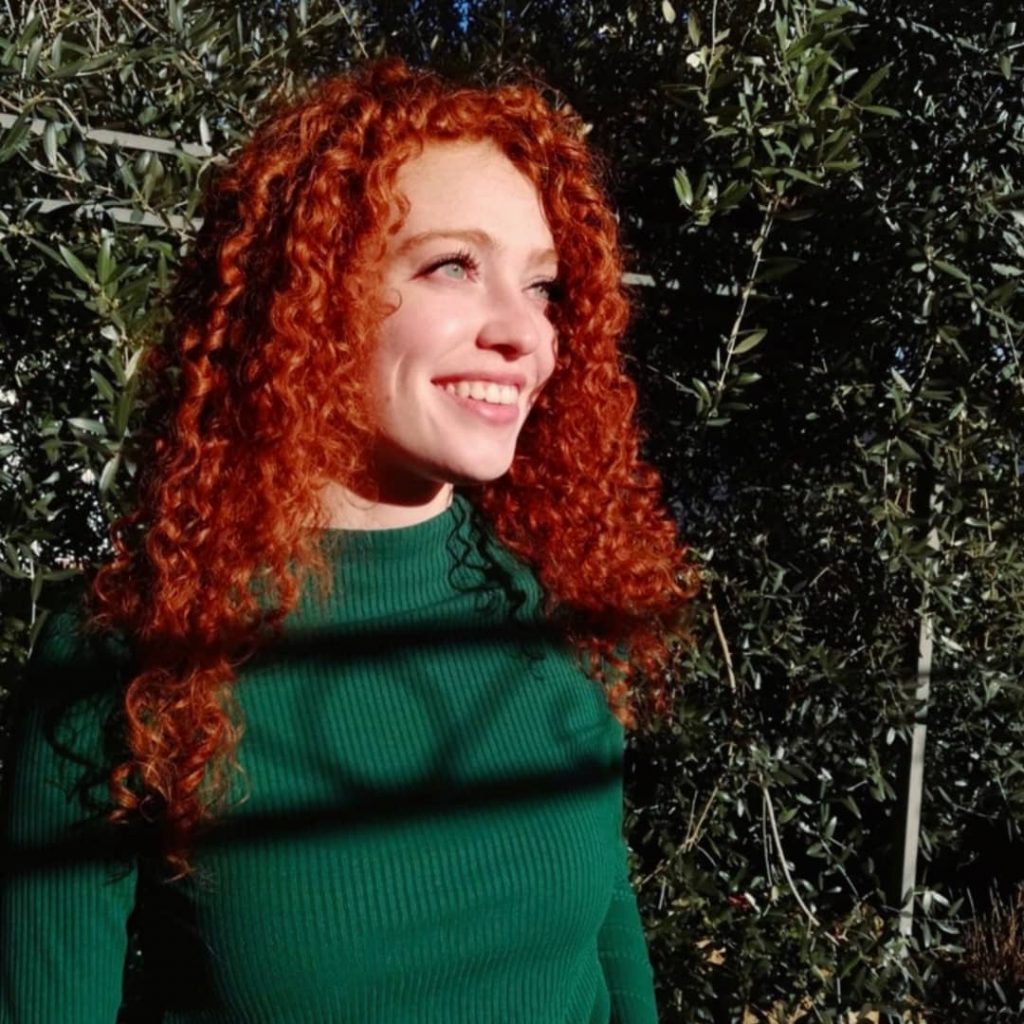 Beachy wave curls are the best red curly hairstyle for summer, and you can never go wrong with this.
---
34. Burgundy Dark Red Hair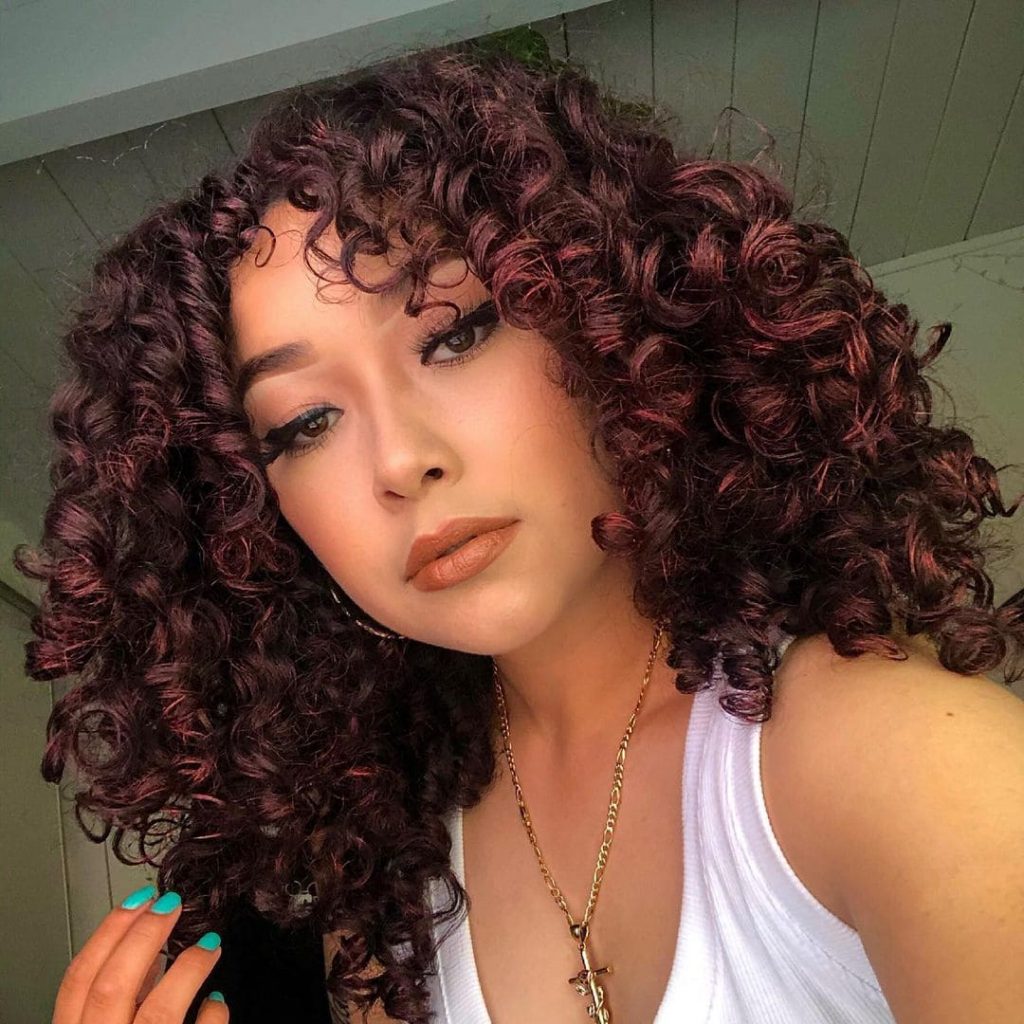 Beautiful dark red curly magenta is a perfect color to make you look like a queen.
---
35. Dark Burgundy Soft Waves
Classic sublime color Burgundy adds spice and elegance to your hair and look.
---
36. Coppery Soft Waves
Soft waves are super trendy and stylish all the time, the most classic curls of all time.
---
37. Half Red Half Black Hair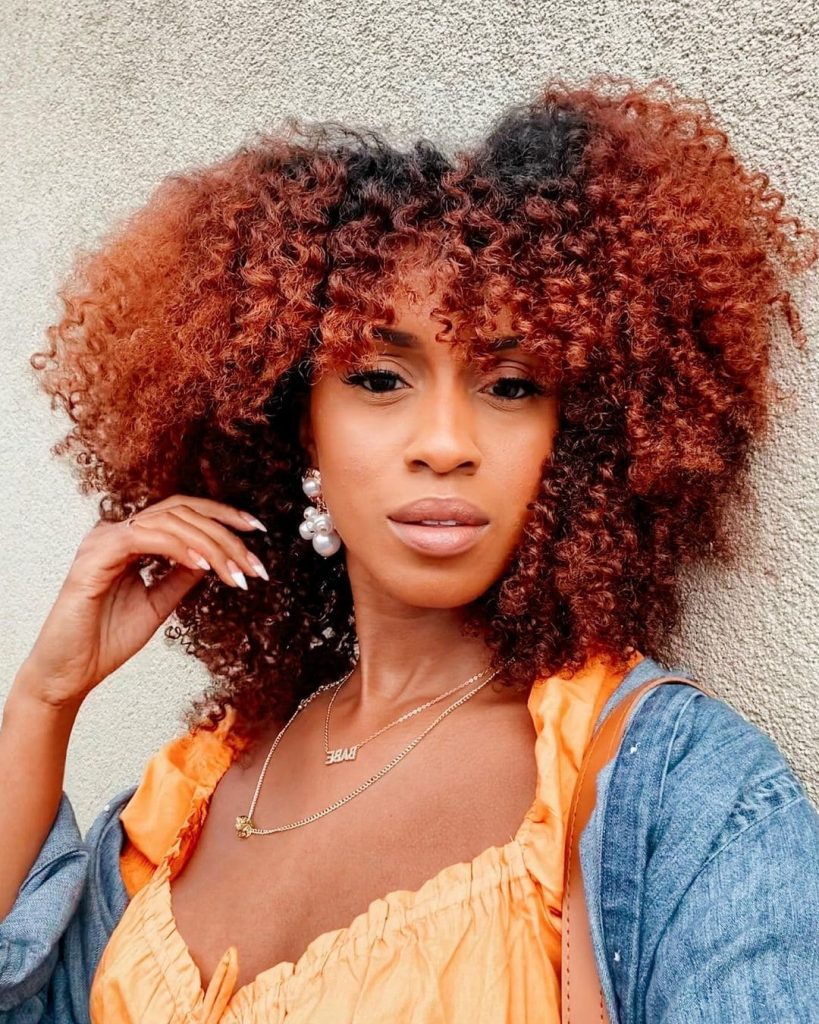 Red curly short bob looks very elegant and beautiful. It will enhance your face and complexion.
---
38. Curly Side Knots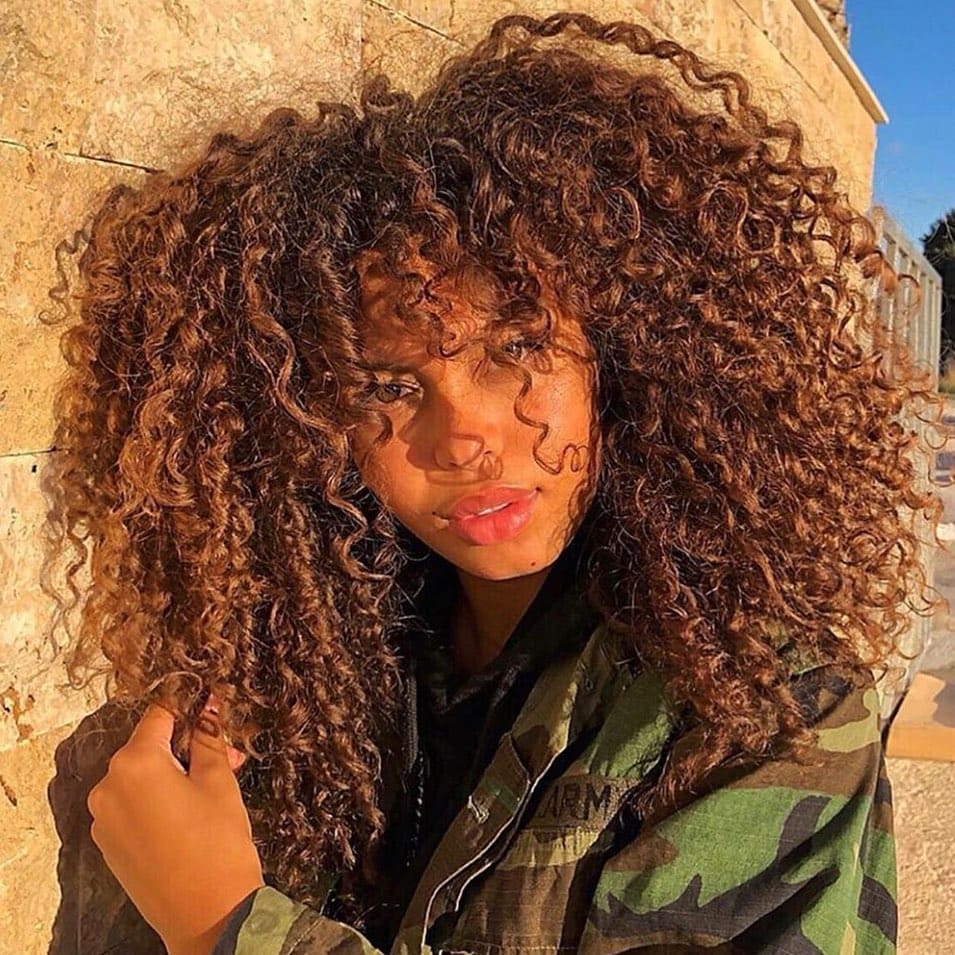 Dark red curly hairstyle with side knots will make it appear cute and give you a perfect look for summer.
---
39. Pump Red Half Up Hair
This red curly hair style is perfectly put together. Take the upper part of the hair and tie the crown part, and you are good to go!
---
40. Afro Red Ringlets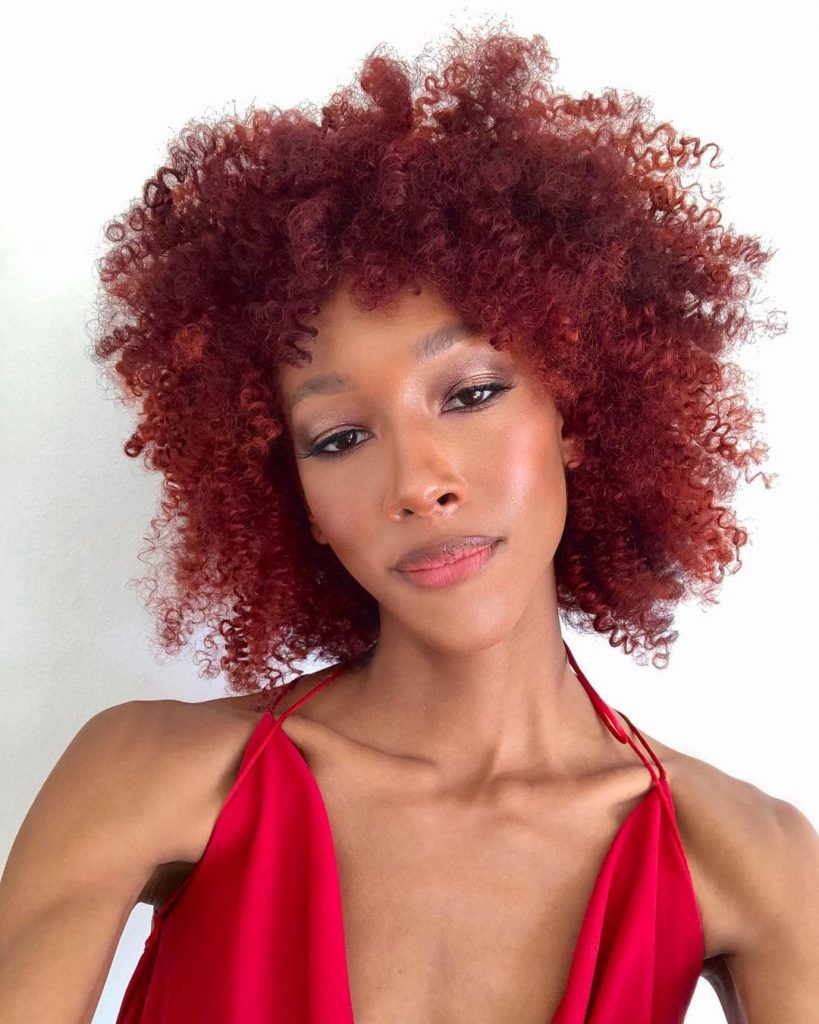 Afro ringlets will not only shorten your length for the summer hotness but will also make you hotter with their volume.
---
41. Short Fluffy Curls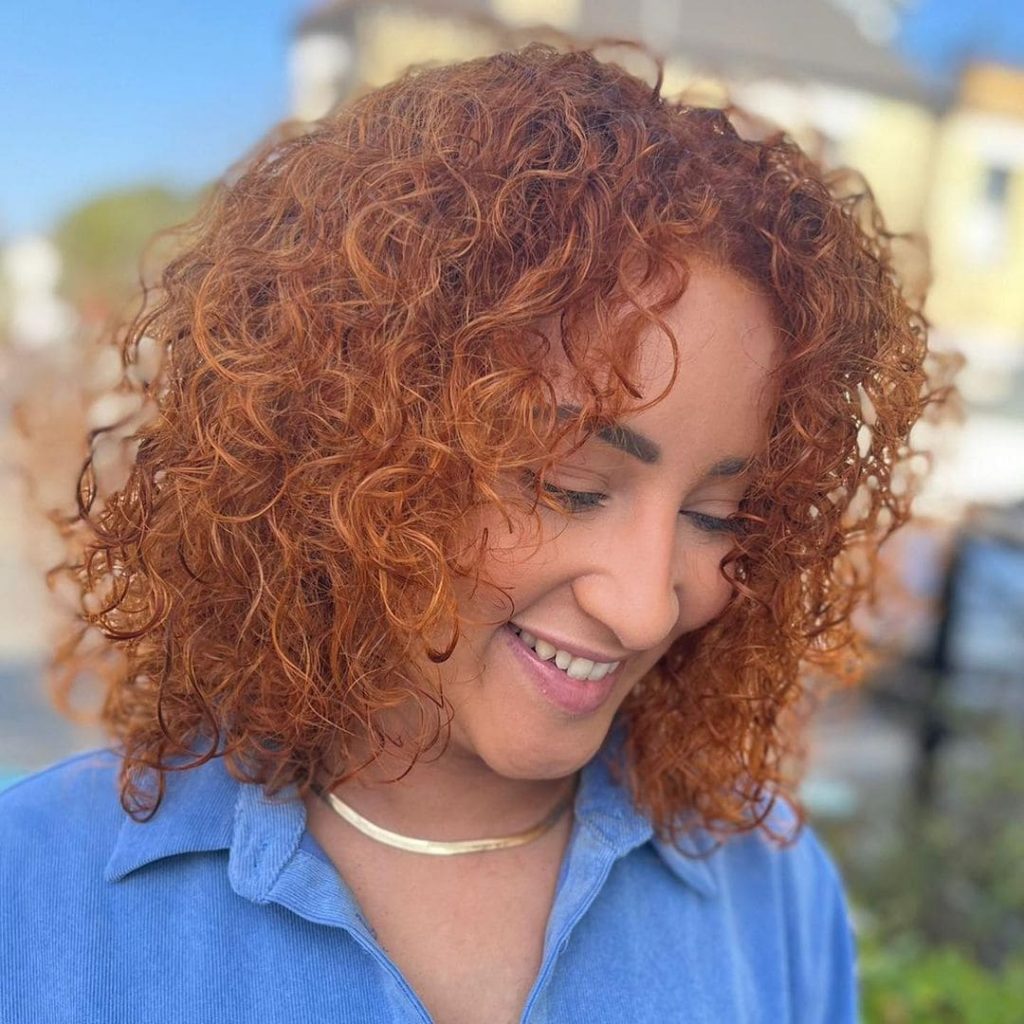 Short curls with fluffiness will make you cute, chic, and sexy altogether.
---
42. Short Dark Copper Curls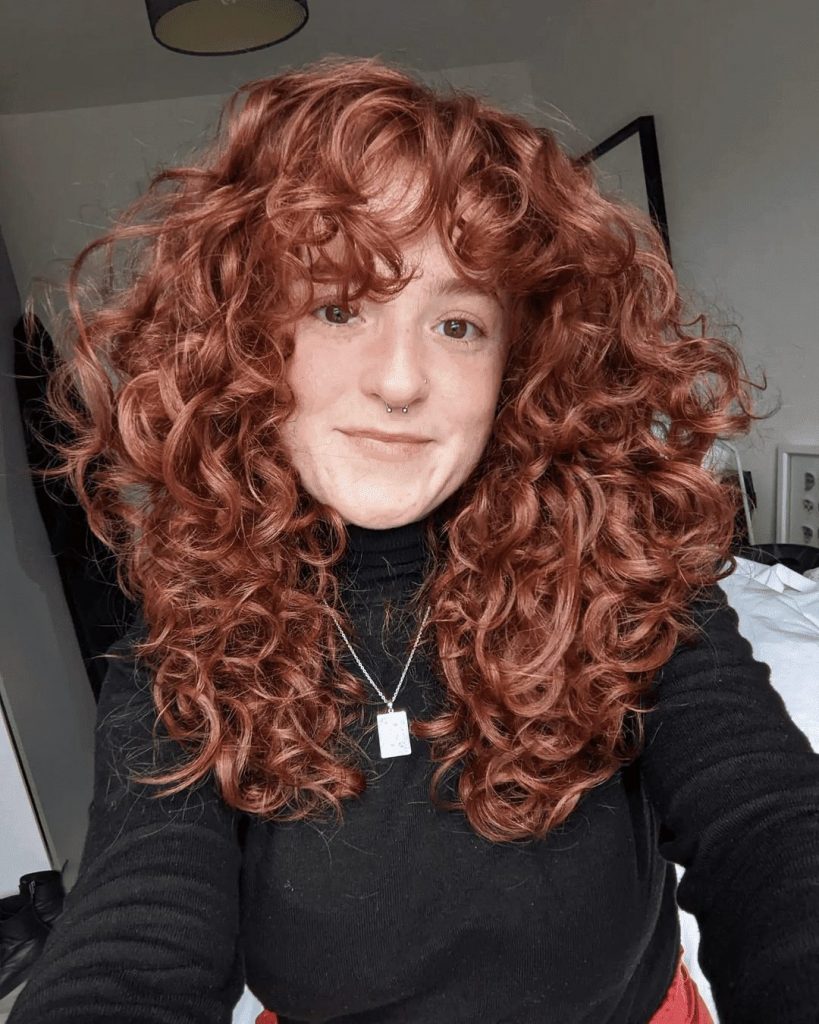 Dark copper short hair, with curls at the end, is a perfect choice for summer.
---
43. Marilyn Monroe Curls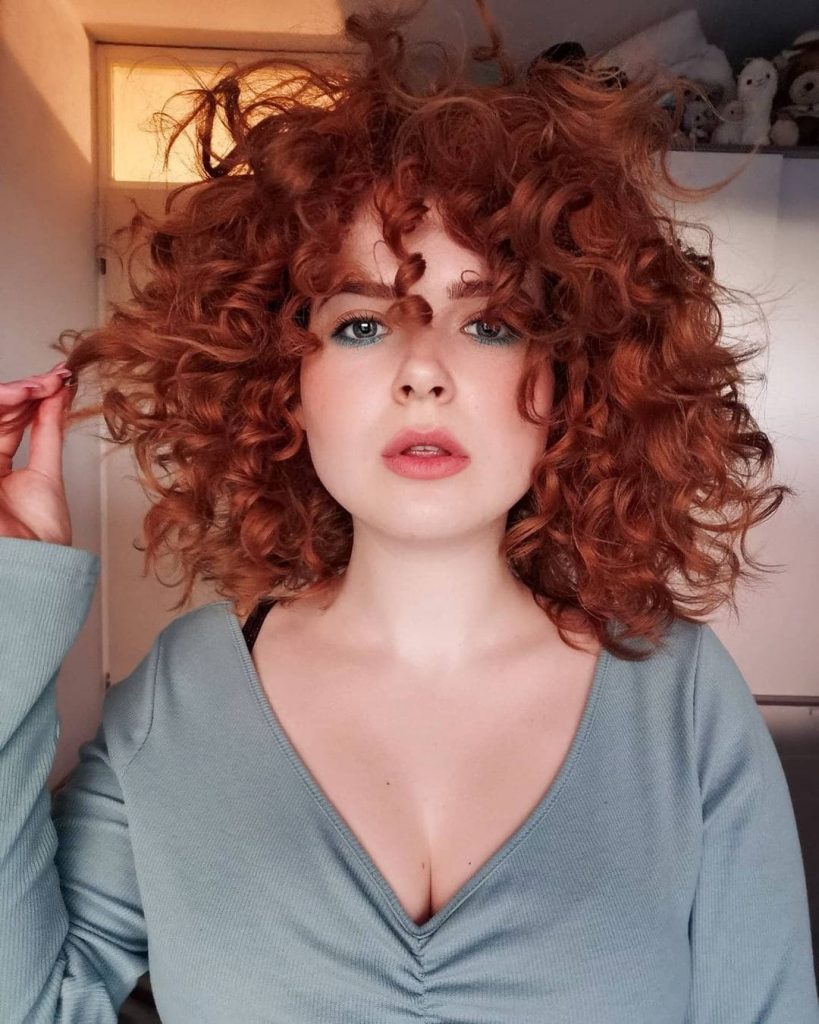 Beautiful twisted, swirling curls, resembling the famous icon Marilyn Monroe.
---
44. Red Riding Hood
Red curls partitioned in the side and small section pinned will give a put-together look.
---
45. Twisted Loose Curls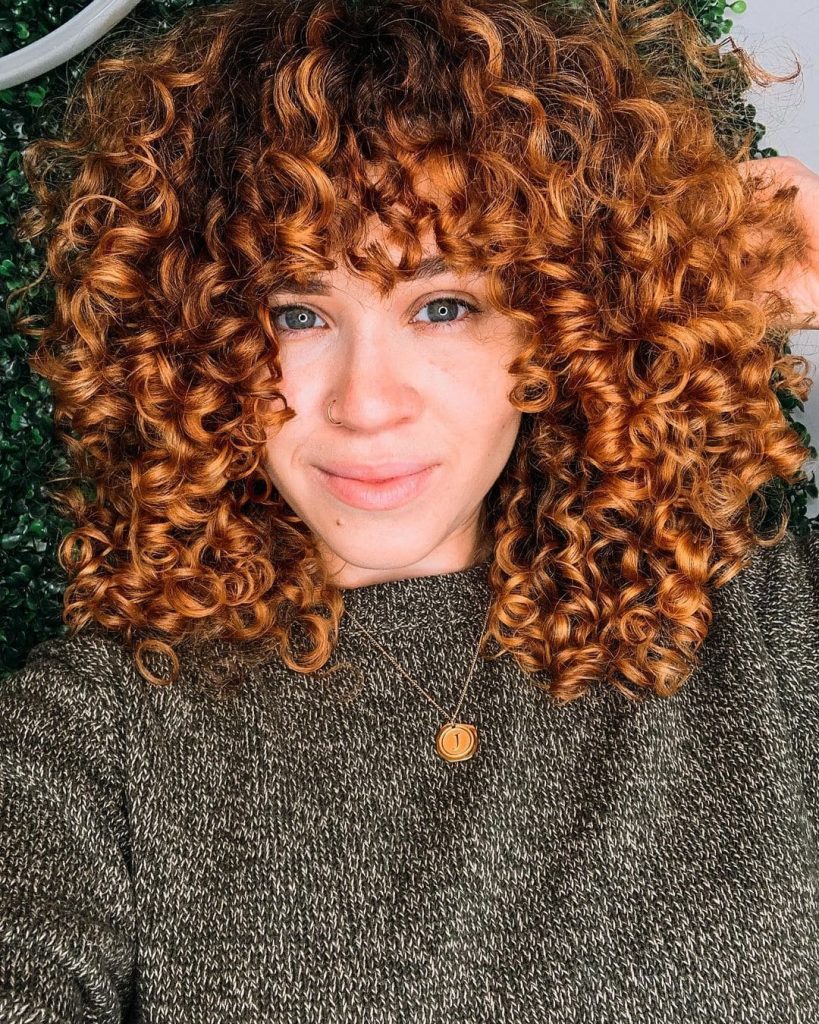 In one of the elegant hairstyles, the front portion twisted tightly and pinned over the crown part of the head.
---
46. Scattered Red Velvet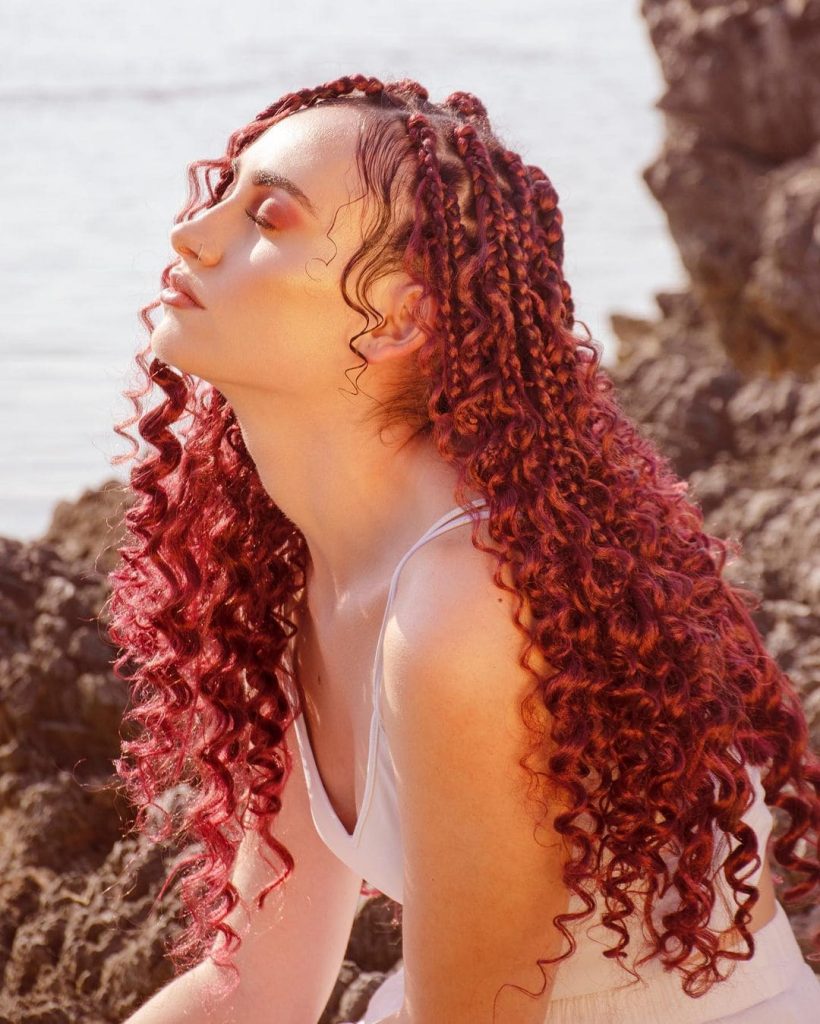 An extremely stylish hairstyle, with red strands that will be scattered over your forehead.
---
47. Red Lioness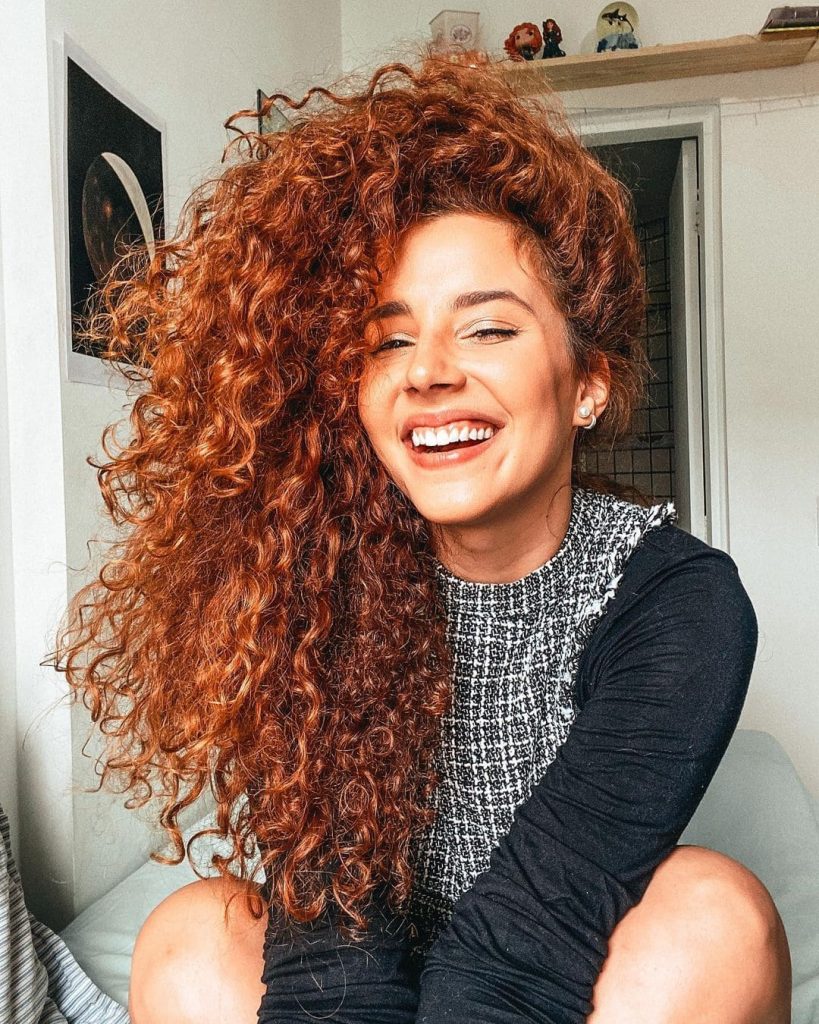 A beautiful curly hairstyle that will make you look like a lioness and enhance your attitude and personality.
---
48. Bloody Crown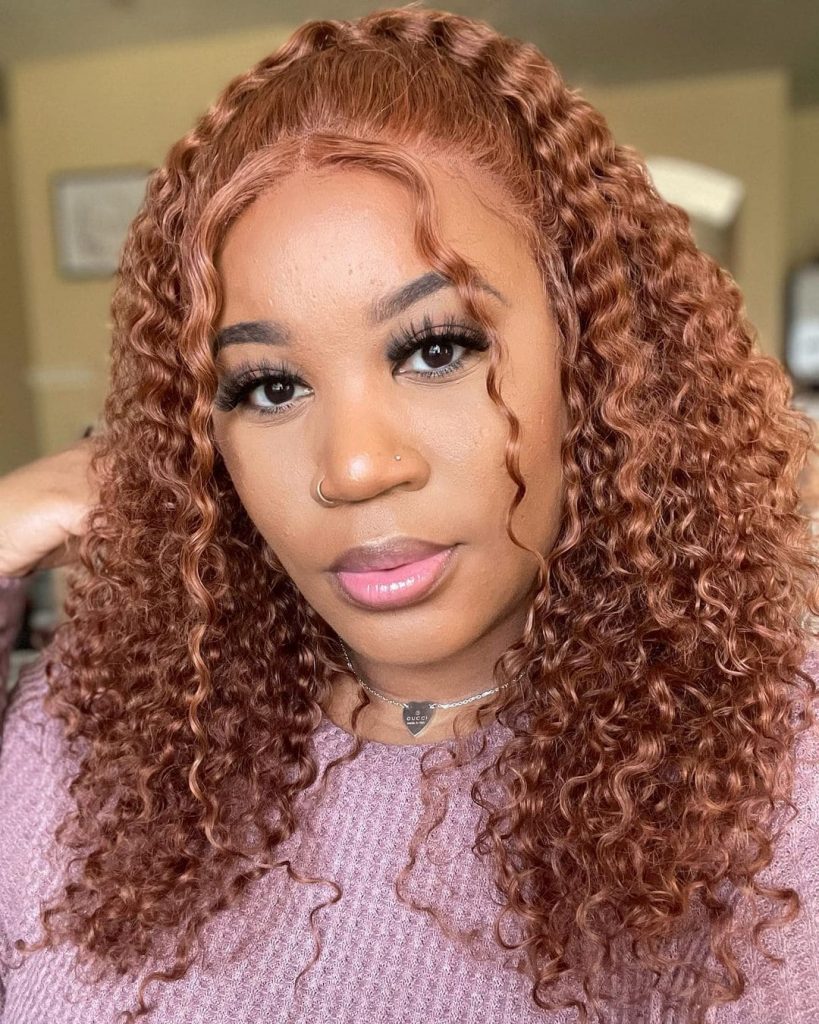 The dark red curly hairstyle that all, noticeable le, fashionable will appreciate.
---
49. Sunset Red Soft Curls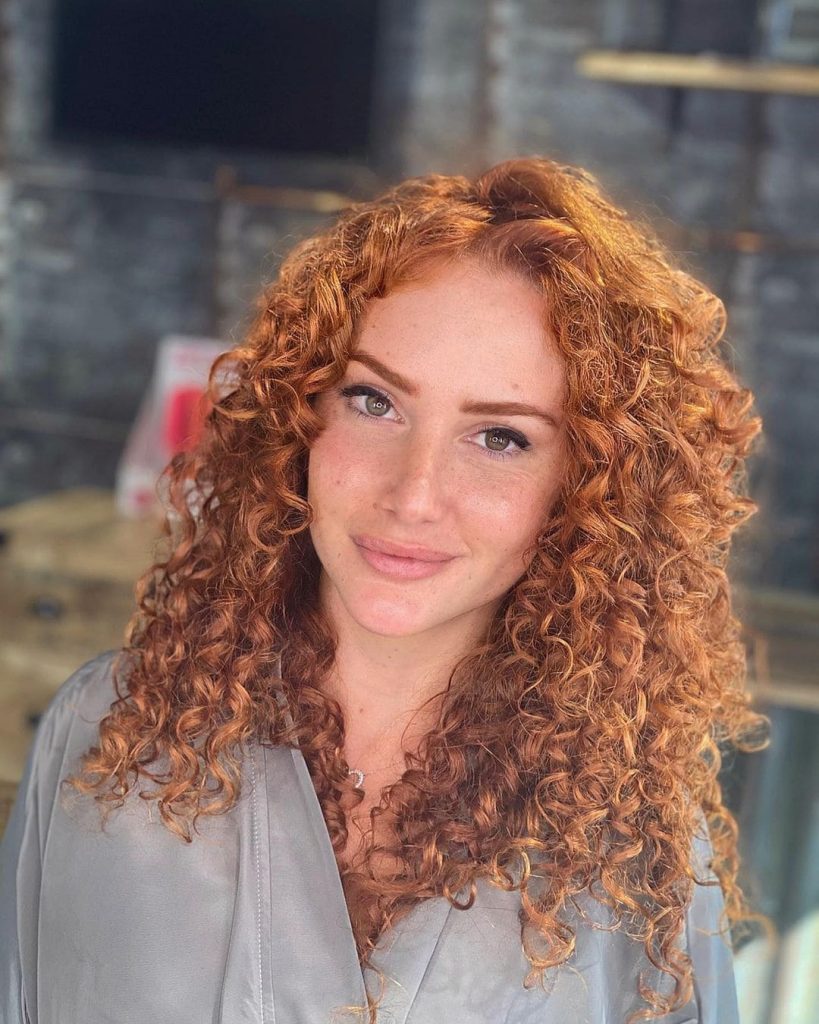 ---
50. Magenta Boxer Curly Braids