Valentine Day Nails has always been unique. Did you know Valentine's Day started as a Christian feast to celebrate an early martyr called Saint Valentine? Over the years, this feast grew into a whole culture and tradition. It gets celebrated in many countries on the 14th of February.
Most cultures give this day unique importance to their loved ones, including family, friends, and lovers. White and red roses get shared on this day, and love quotes color the day. Since lovers get the most significant share of the cake in the festivities, you should look entirely flawless.
Since you may get a dinner invitation or a party to attend with family and friends, your nails should look spectacular. Many nail art designs will bring you joy this Valentine's Day, and you need to get the best nail designs at that. Most nail designs with white or red polish or a mixture of both will bring out the message of love. Doing heart nail designs will be an excellent idea too. Any color of nail polish done with the theme of love will ideally bring out the message of love.
1. This red floral purpose
2. This nail art design has all it takes to give you the best valentine's experience
3. Some white and pink hearts may sit perfectly on pink and black nail polish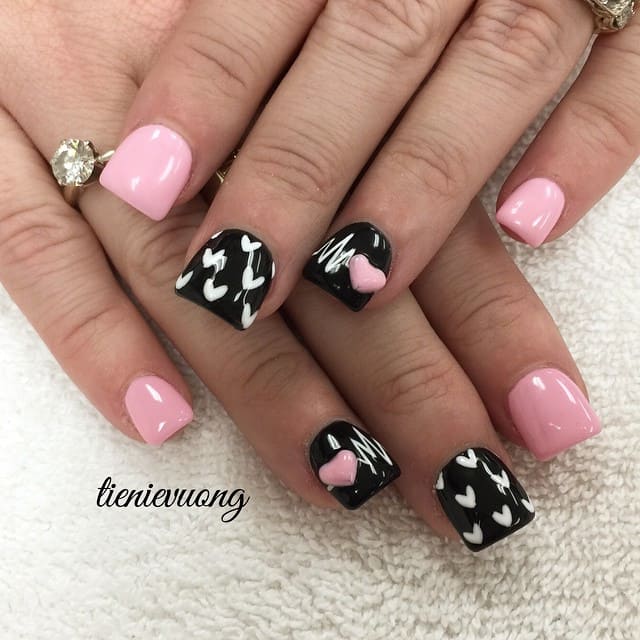 4. These blue-banded nails have a beautiful design for the ultimate valentine's dinner date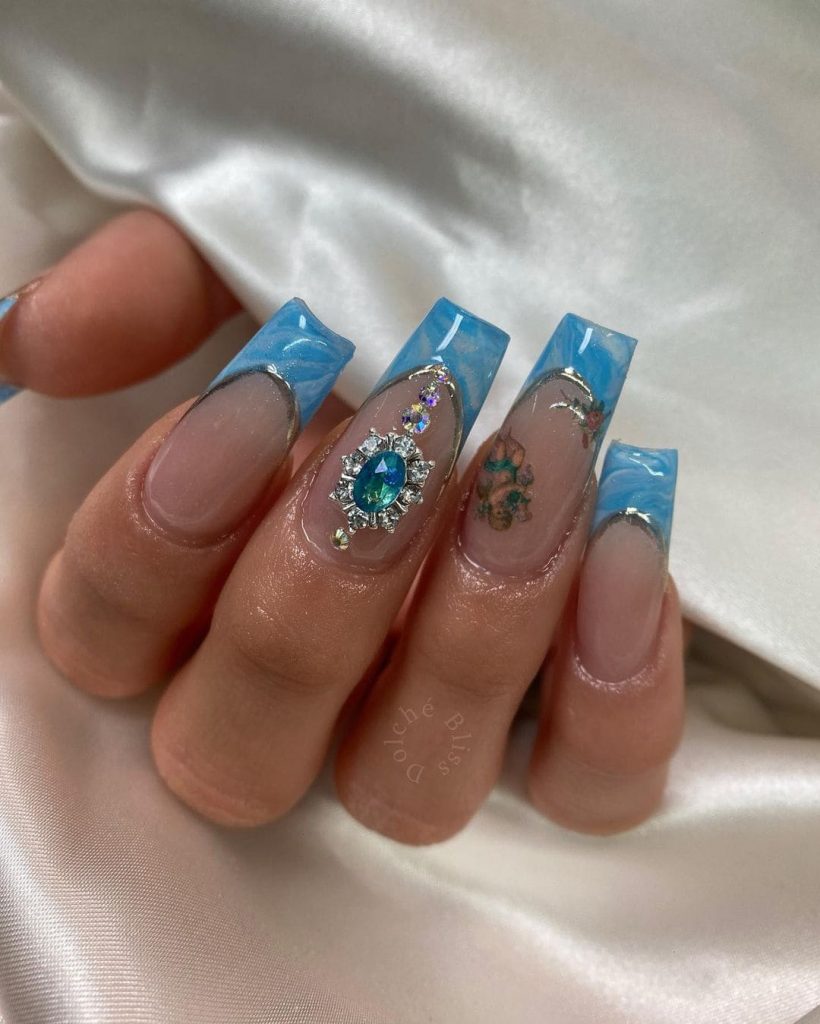 5. This simple heart nail design will make your nails unique and admirable
6. This nail design will be easy to achieve as valentine's day approaches
7. Do you love pointed or sharp nails? This nail art design with white decoration stickers will be a must-have for this valentine
8. Wow! This manicure design will make your nails so gorgeous
9. This pink and blue design will be a great way to make your nails this valentine
10. Give your fingernails and toenails this sexy valentine's day look
11. This valentine nails design tops the sexy valentine day nails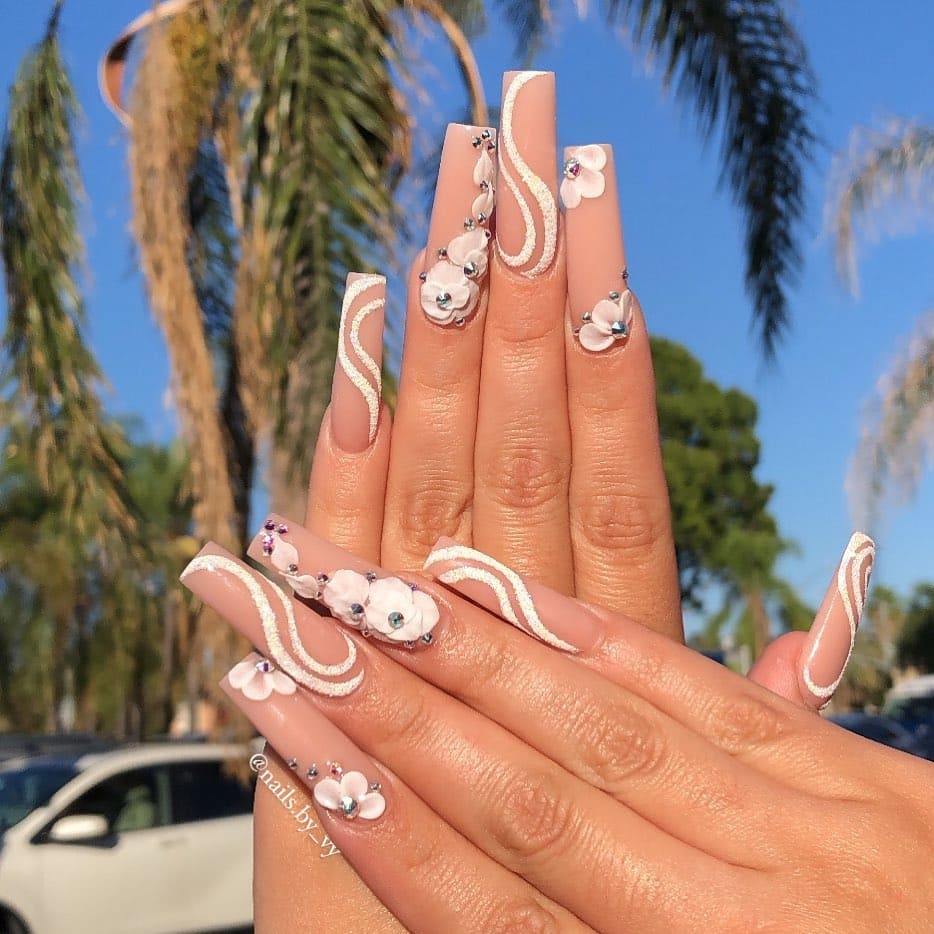 12. This Pink Heart French nail design will be a sexy choice for this valentine
13. If you need a sexy valentine's nail design, here you have one
14. Orange Fire may blend to provide you with a unique nail design for valentine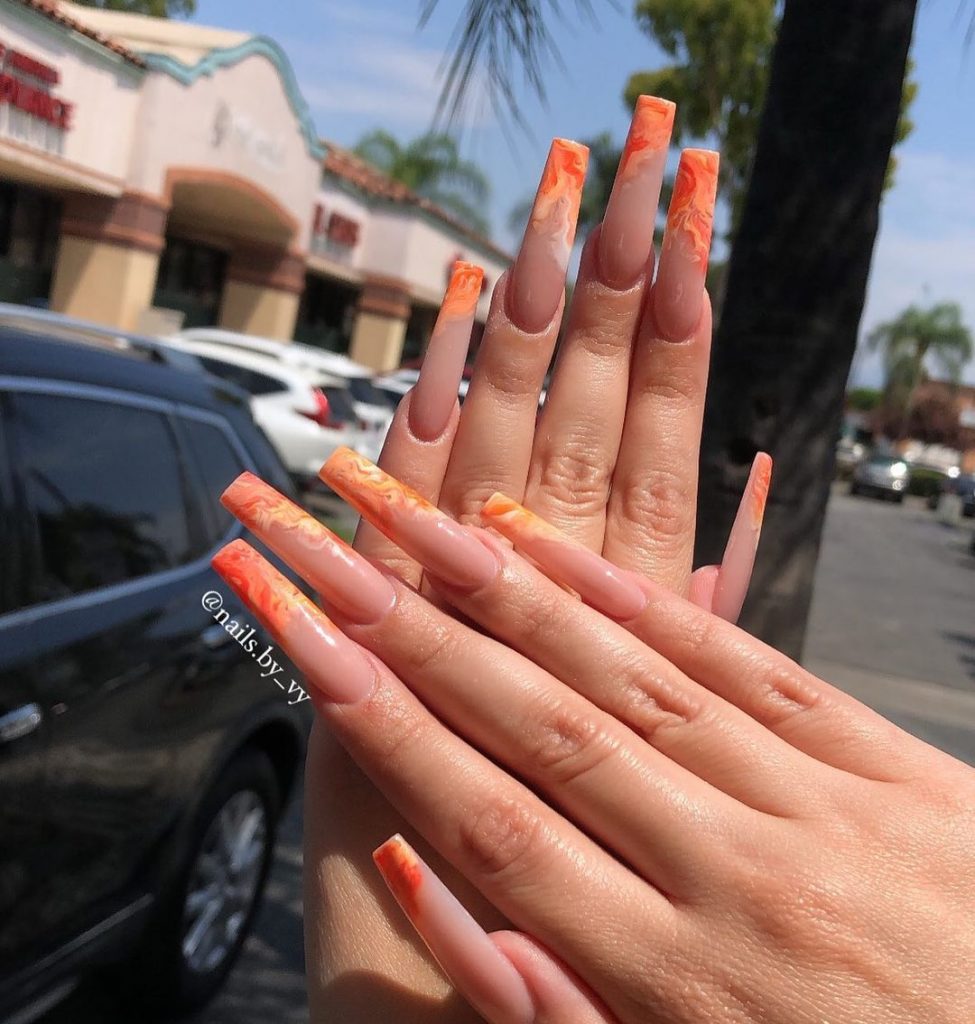 15. Wow! Don't you find this design a sexy valentine's one?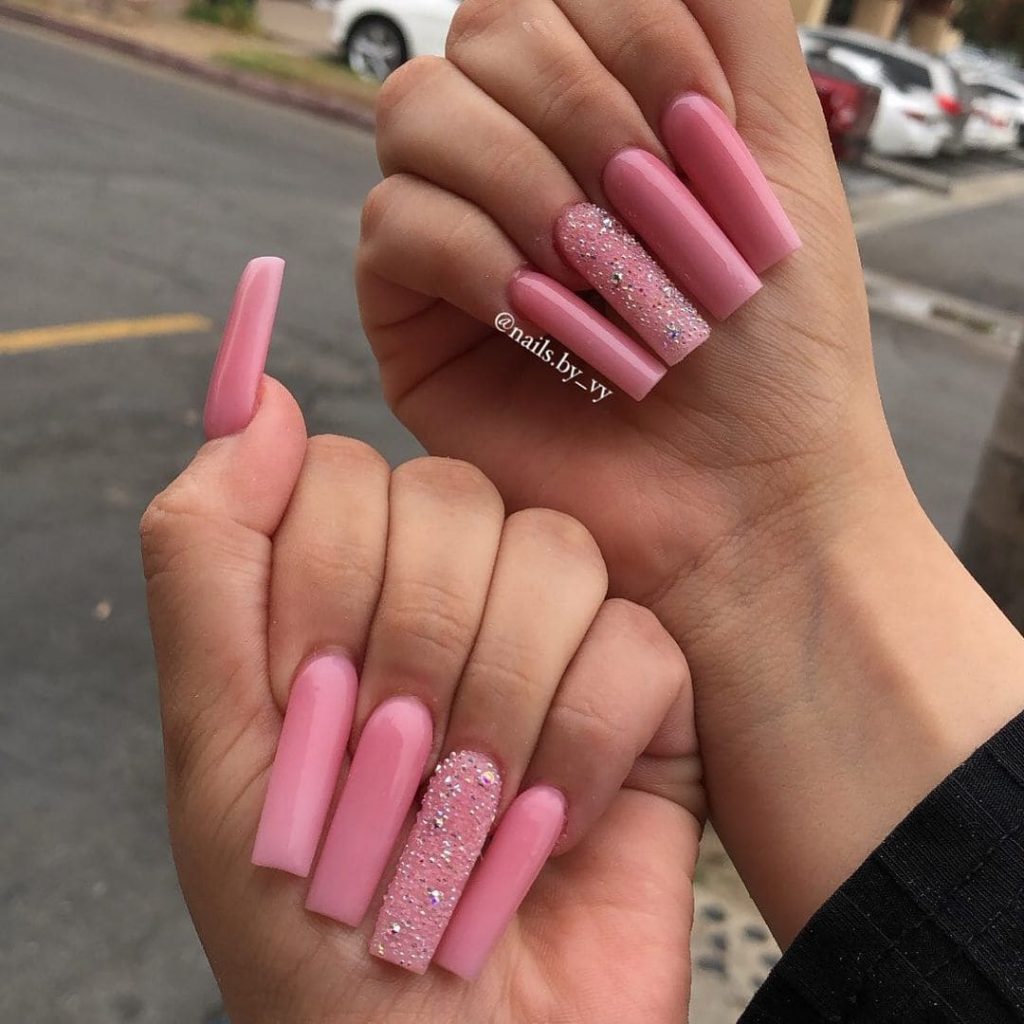 16. This nail design will be a sexy white nail design for this valentine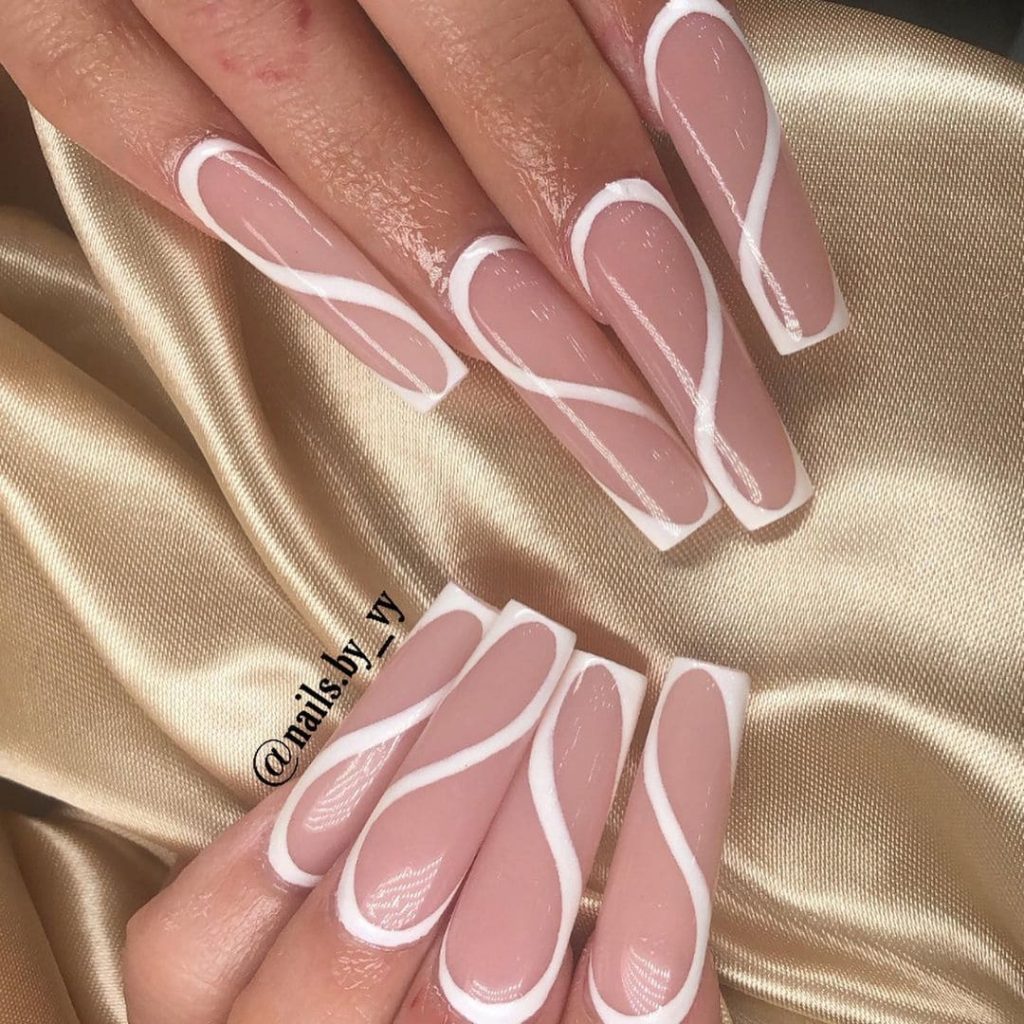 17. If you enjoy creative nail designs, this one will be a sure bet this valentine's day
18. The artistic touch in this nail design makes it the sexiest valentine nail design
19. A combination of Glitter and Heart design will leave your nails looking spectacular
20. This nail design will be perfect for heart nail lovers
21. This sexy valentine's nail design will make you more attractive on your dinner date
22. These nails will leave your lover thrilled and excited for that particular day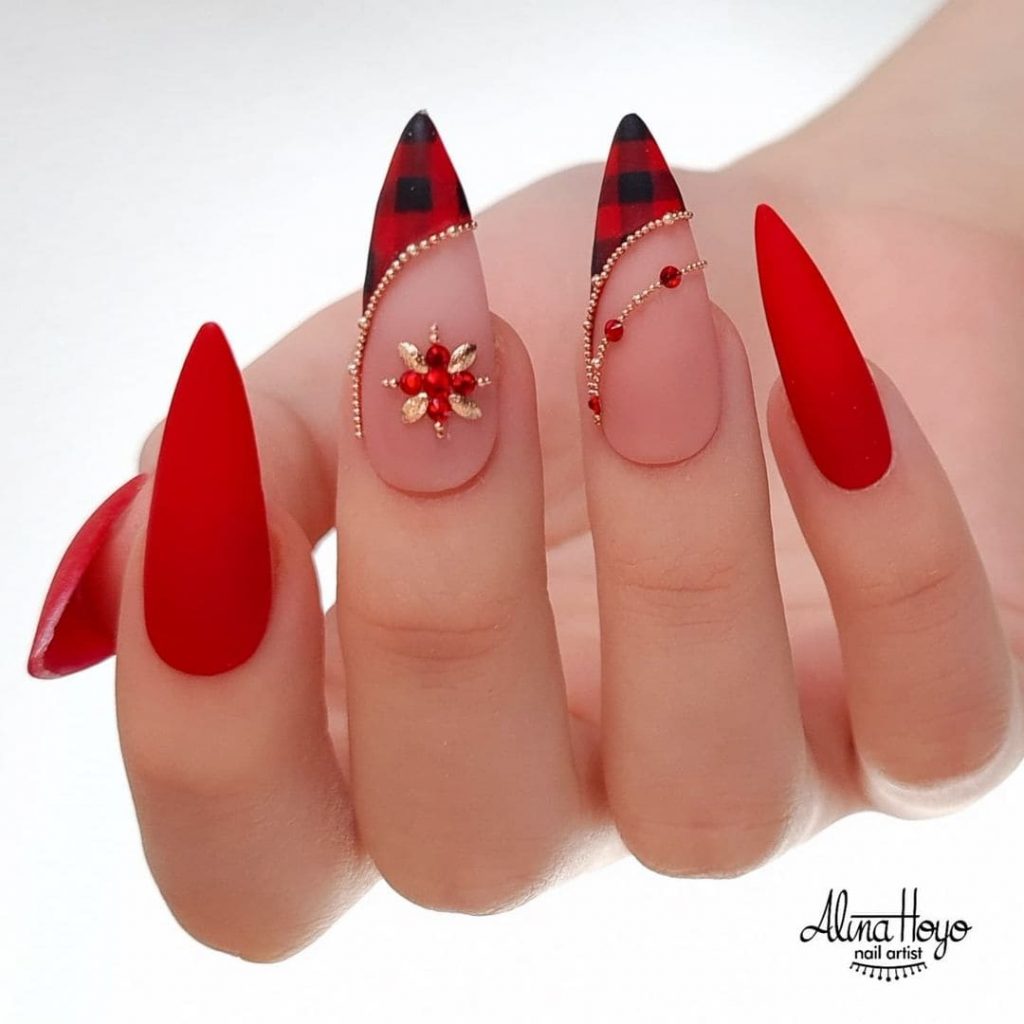 23. The number one sexy valentine nail design this year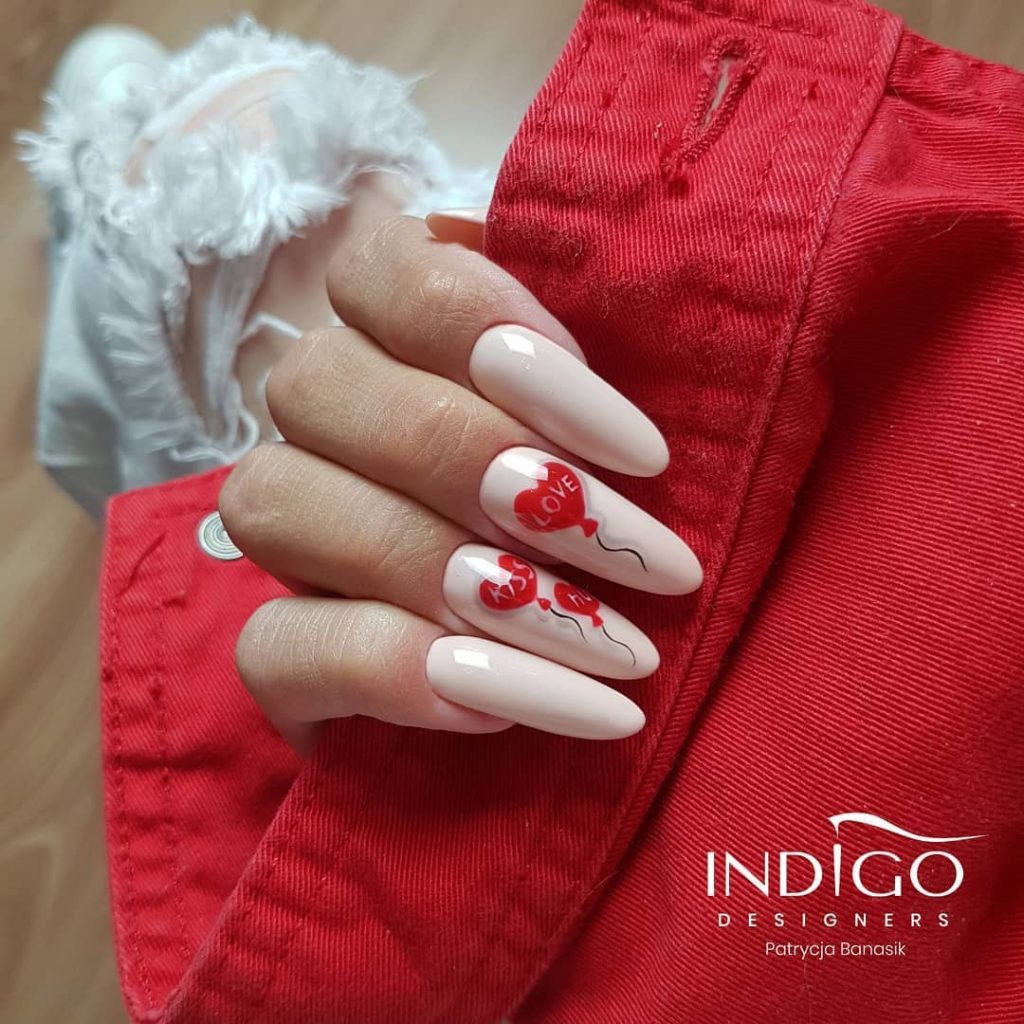 24. Sexy nails make a beautiful valentine's day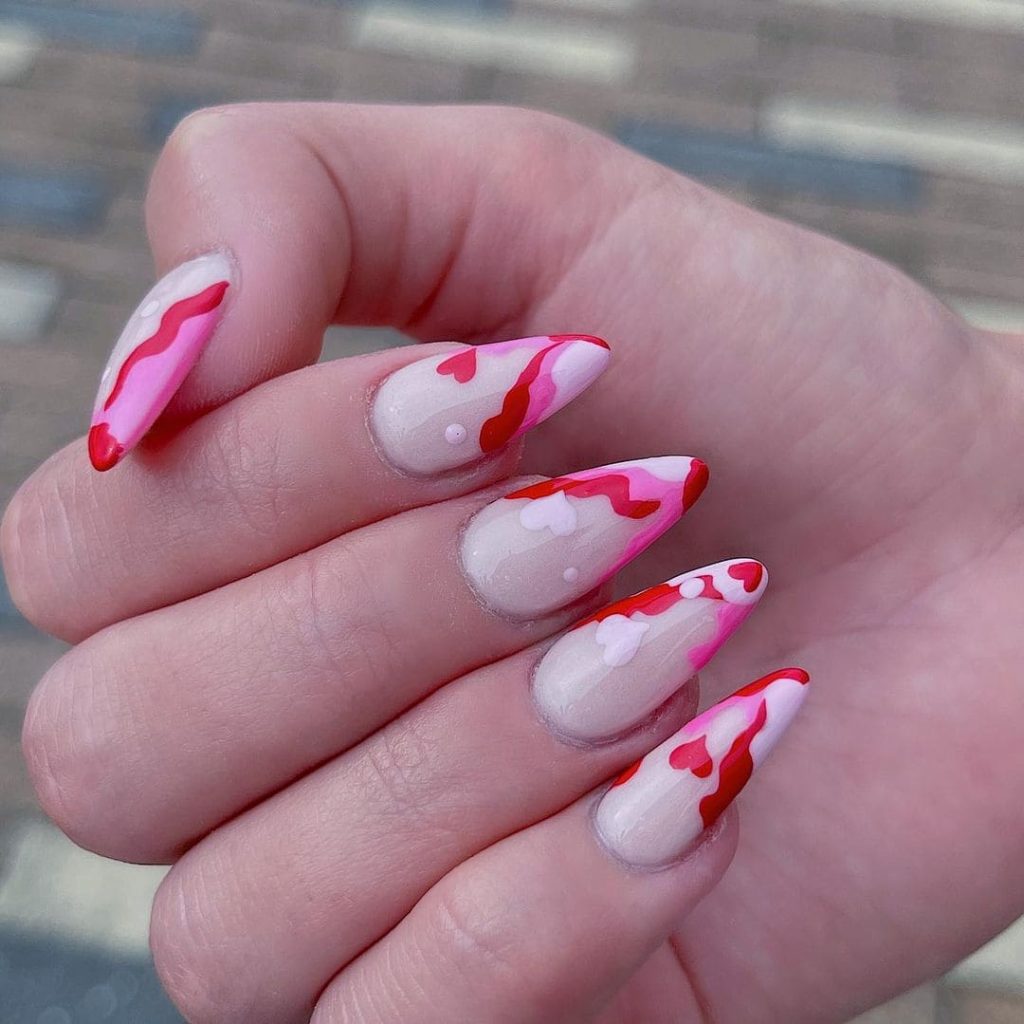 25. Wow! This sexy Valentine's Day nail design makes valentine a beautiful festival
26. How creative do you want to be this valentine? These sexy valentine day nails will keep your company interested in you
27. The red valentine color with the heart design make this nail design perfect for valentine day
28. This fantastic heart nail design and a black French look will look spectacular
29. This pink and red nail design makes this the ultimate sexy valentine day nail design
30. Wow! This design seems just incredible for a valentine day look
31. These white nails will be fabulous for a valentine day treat
32. This Plaid design will look spectacular on valentines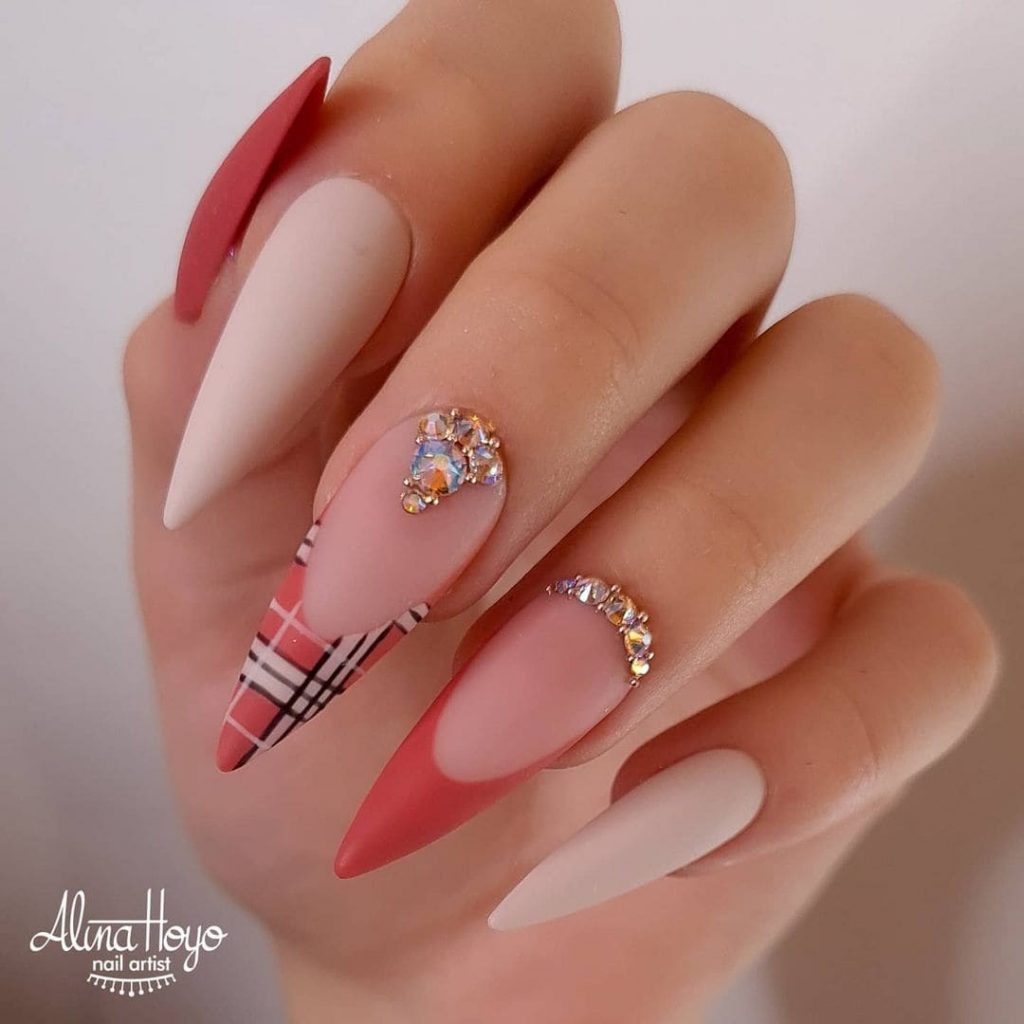 33. Are these nails not just beautiful for your valentine day nail treat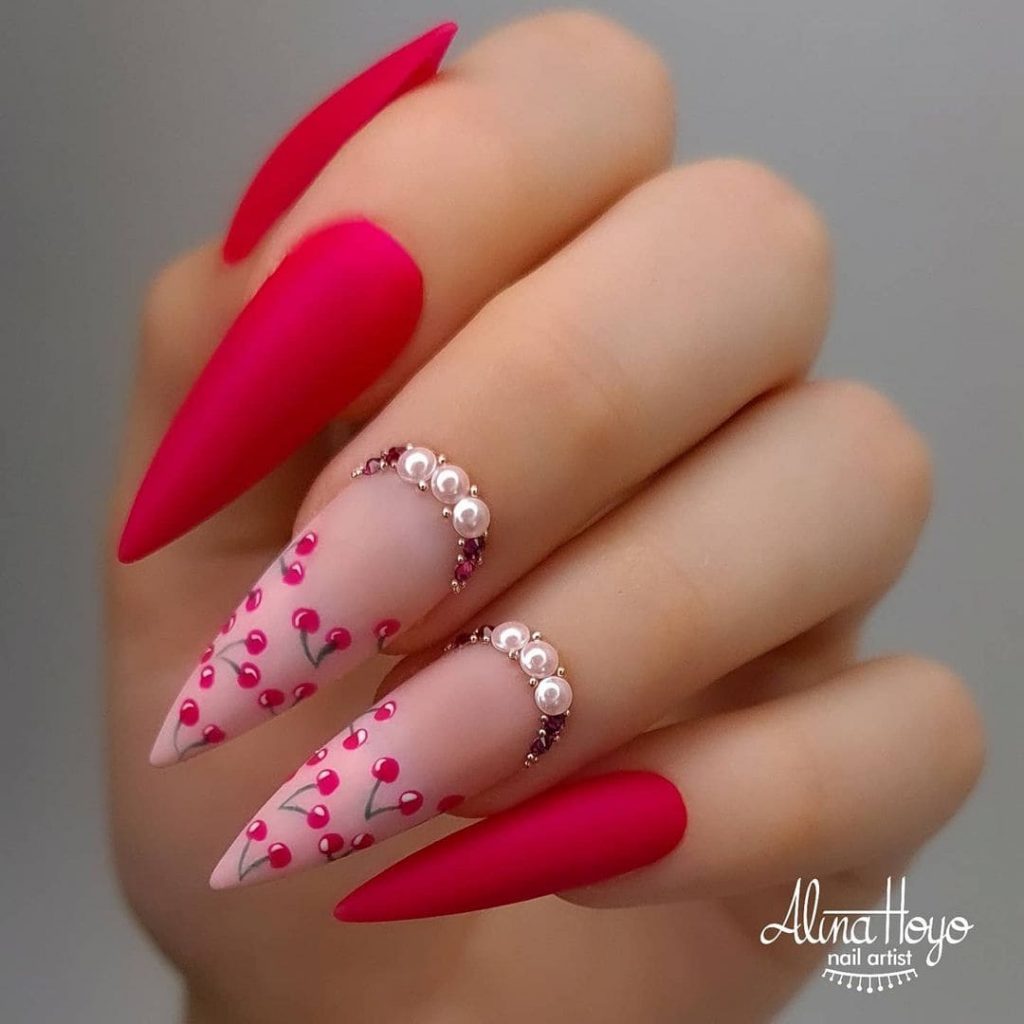 34. This simple sexy valentine day nail design will guarantee you a fantastic experience
35. How unique do you find these nails for a valentine's day-night dinner date?
36. If you get this nail design, you will get a guarantee for a perfect valentine day
37. You will glow this valentine with this fantastic nail design
38. These beautiful Pink nails with black and white heart highlights will be perfect for your valentine plans
39. Do you love the French nail design? These unique bands on a bright nail polish will give you a sexy experience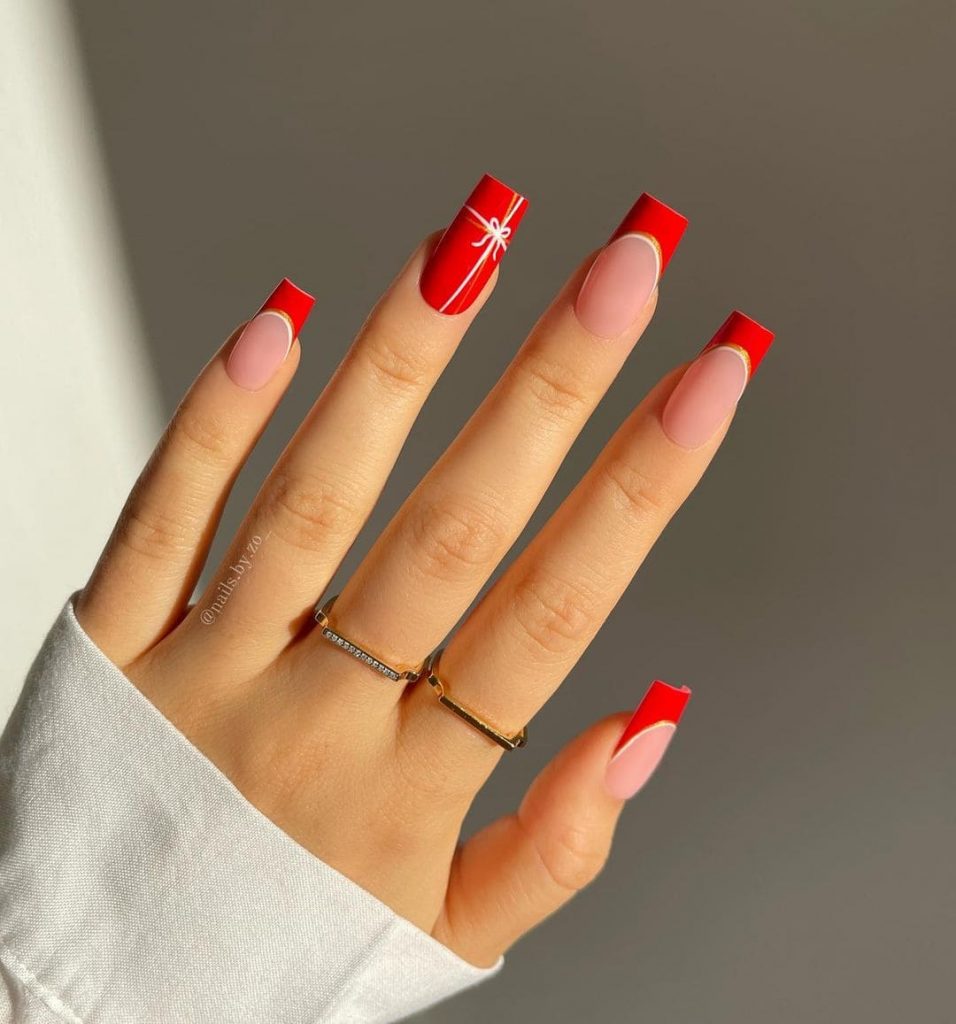 40. If you need to plan a sexy love night this valentine, let your red heart highlight match your outfit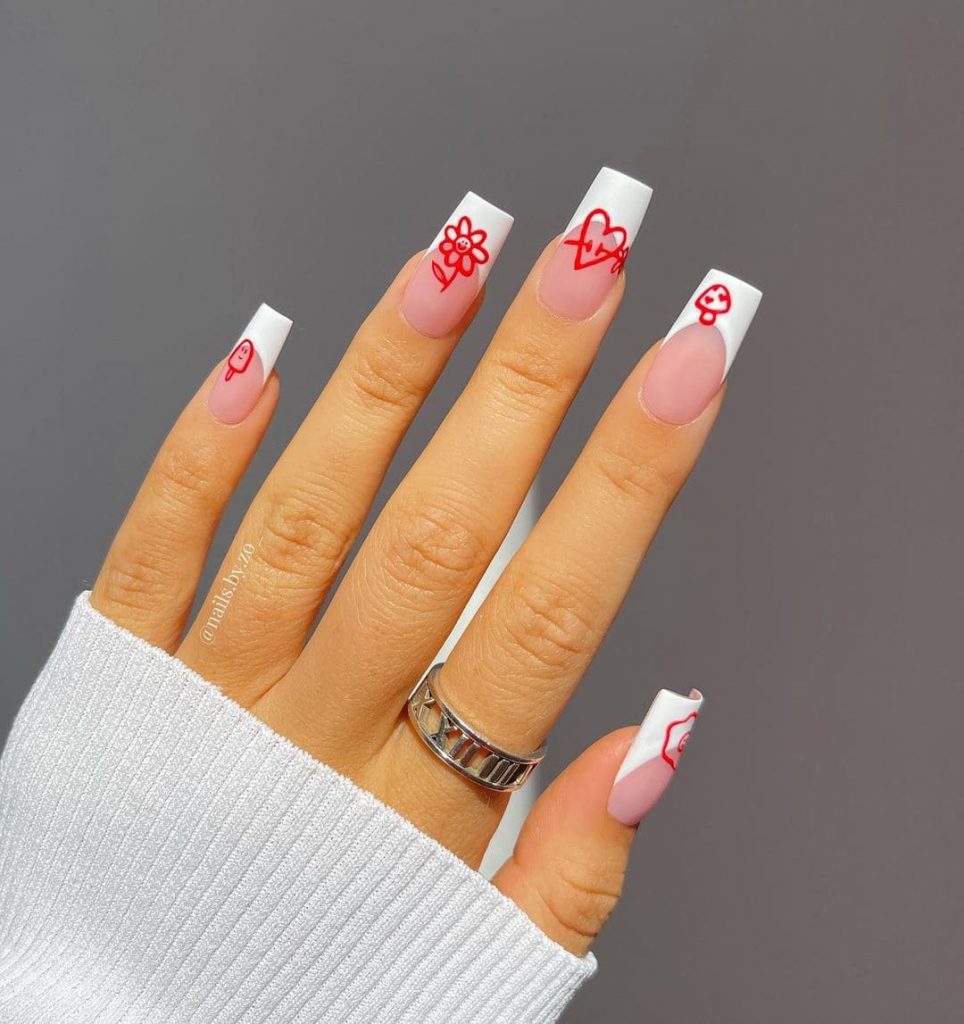 41. Pink, Red, and White will also give you fabulous sexy valentine day nails vibe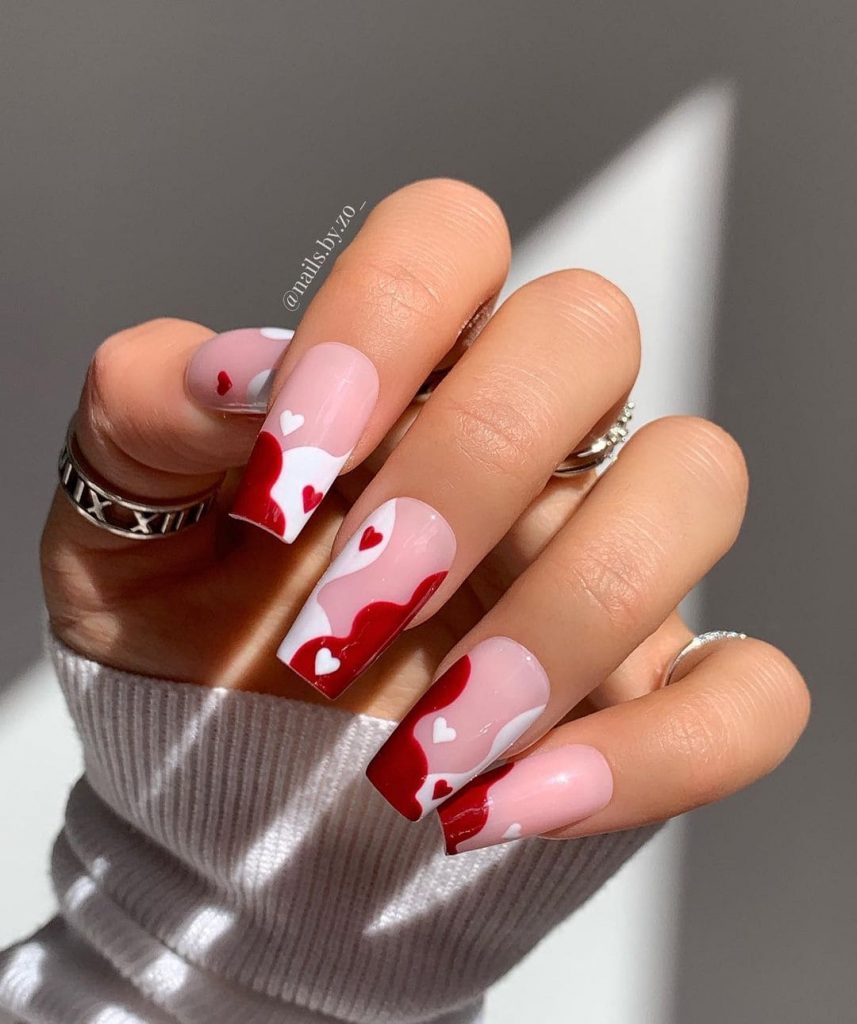 42. How amazing can valentine's day get with these great nails?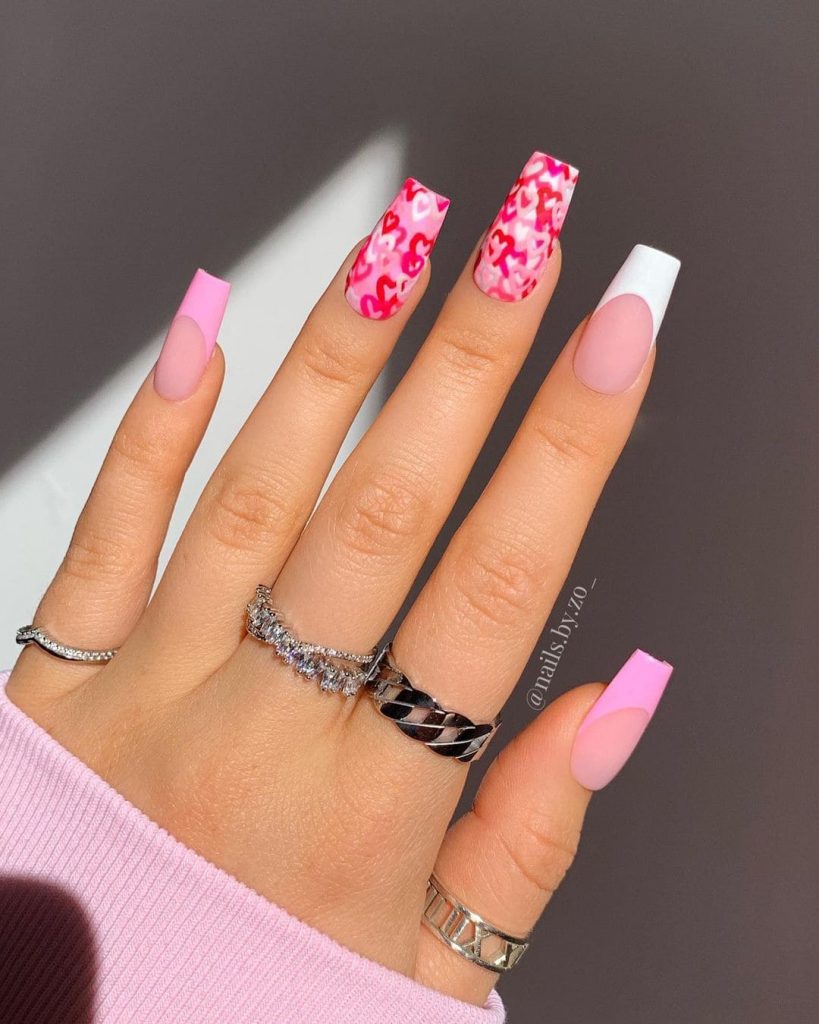 43. This Pink mix with some glitters will look sexy this valentine
44. You will look unique in this nail design for valentine day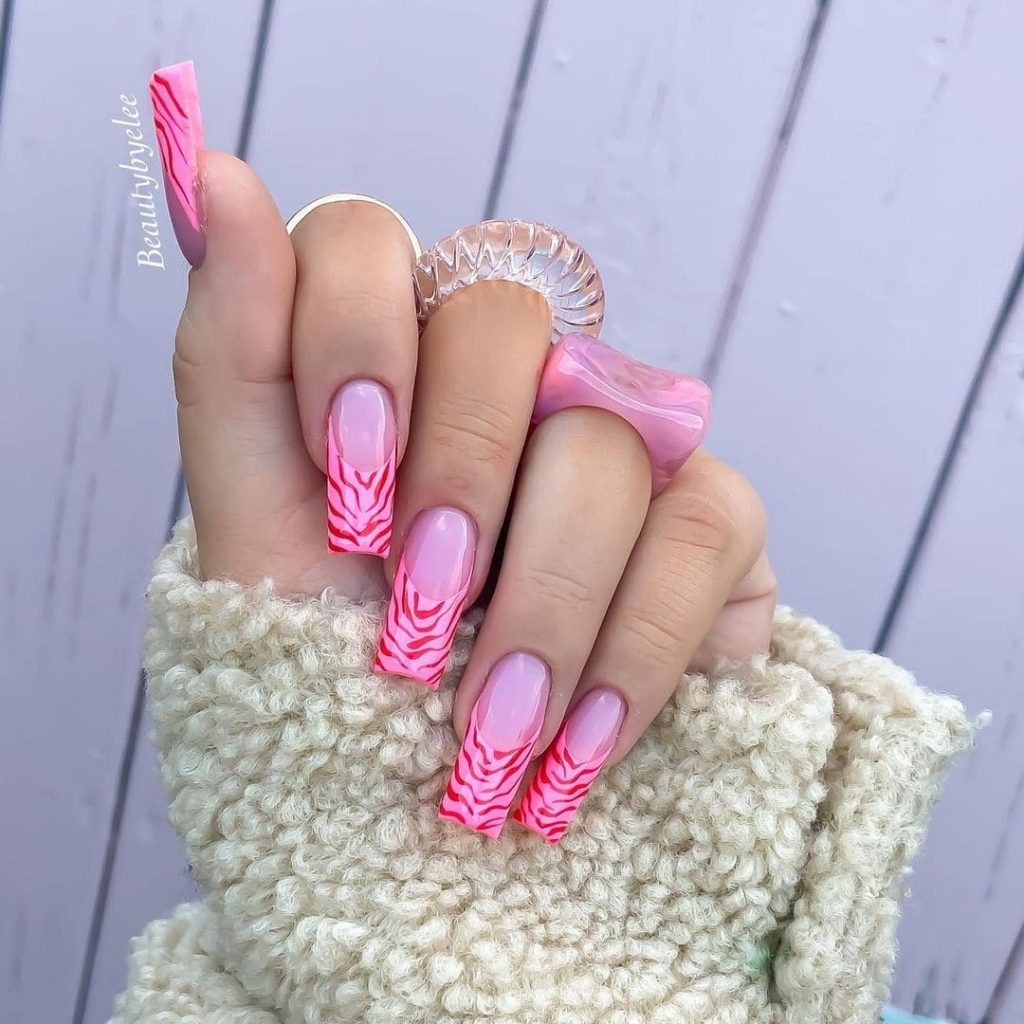 45. Getting creative will also grant you the sexy valentine day look you admire
46. This Classic Red proves authentic and beautiful for valentine
47. Wow! This design will get you all the valentine day attention
48. The red Swirl design with red hearts will be great for valentine parties
49. These sexy valentine day nails will illuminate your valentine experience
50. This design gives us the ultimate sexy valentine nail design to define your valentine mood