One of the most popular and famous skincare ingredients among many is Shea Butter. It is one of the best moisturizer ingredients available. It is mostly used in every moisturizer and shampoo, and you can check if you are using a Shea Butter moisturizer or shampoo. And gazing after the fact that it is non-comedogenic makes it much better for all skin types. So, if you are wondering what this product is about, let's start from its roots to know more about it.
What is Shea Butter? 
The fat extracted from the Shea tree nuts is Shea Butter. It is extracted naturally by crushing and boiling the Shea Tree's nuts. It is an ivory or off-white colored cream layered consistency that easily spreads over your skin. Africa is the major producer due to the amount of trees there.
What makes it a better and ideal cosmetic and moisturizer ingredient is the high concentrations of vitamins and fatty acids; this softens the skin. The anti-inflammatory and healing properties make it a better choice. Using it on your skin, especially on your face conditions, tones, and soothes the skin.
It is also used for some cooking and medicinal purposes in Africa. Making the butter out of Shea nuts is an indigenous craft among the African tribe.
The fatty acids and vitamins present make it suitable for collagen production and UV protection. It only ideally merges with your skin due to its buttery texture, which contains 65% fat. It has its natural moisturizer, which is analogous to the sebaceous glands of the skin extract. And all this wraps up within it to make it a pure miracle that happens to your skin.
Various Types Of Shea Butter
According to the CBI (Centre for the Promotion of Imports from Developing Countries), there were primarily only two types concerning their region of origin. But later, it got divided in accordance with their quality and types for different skin. Let's look at its primary types:
As we know, Africa has been the hub of producing this gem. But, it was grown in a method compared to East African. One can easily distinguish it due to its more yellow and buttery texture compared to the Western Africa Shea Butter. It is more liquid at room temperature due to its low melting point. It has a buttery, soft and creamy consistency. It also has a higher concentration of oleic acid.
The other variety found in Africa is Western Africa Shea Butter. It has a higher concentration of Vitamin A and fatty acids. It has a higher melting point compared to the other. Thus, it makes it a much denser consistency at room temperature. It has a lower concentration of oleic acid and is a harder inconsistency. There is also sterol in a higher concentration.
Here begin its types, they are classified based on their manual making. It is the crudest form before getting refined and ultra-refined, making it an ingredient in cosmetics and beauty products. It contains few impurities and possesses a smoky smell due to roasting. Raw butter is deep yellow or sometimes greenish if walnuts are added.
Unrefined Shea Butter is not much different from the real version. Still, there is a small difference between these two. One can filter unrefined version without interruption. It doesn't contain any preservatives or added chemicals.
Which Type Of Shea Butter Is Best For You? 
The CBI makes its remark that the East Shea Butter is more suitable for peeling skin, bruised skin, wounds, dry skin, aging skin. But on the other hand, if we also look at the West African one, then we can find that it is rich in Vitamin A and therefore, would be more suitable for use on wrinkles, stretch marks, scars, blemishes.
The preparation of an unrefined version takes place without any added chemical or preservative. But the refined version undergoes a process that gradually has a natural scent and makes it white or gray. According to ASBI, Refined Shea Butter probably loses 70% of its active ingredients.
ASBI (American Shea Butter Institute) has described five grades starting from A to F. Grade A has the most bioactive nutrients, whereas Grade F is unfit for human use. So, people should pick up unrefined Shea Butter between grades A to D.
Benefits of Using Shea Butter
So, after all the discussion about Shea Butter's properties, it's high time to know what are the benefits of using it in detail. So, the benefits are:
It gives a smooth and soft guard to your skin that seals the moisture. Your skin soaks the rich tree-nut oils present in Shea butter. It lasts long, due to the moisturizing effect.
It is claimed to have anti-aging properties. But if it's true, then the exact procedure is not known completely. This may also be related to the promotion of collagen production, or maybe decreasing the breakdown of collagen, which is already present there.
As we have known earlier, it is an emollient, and as an emollient, it helps capture moisture in the skin. The American Academy of Dermatology Association (A.A.D.A) advises using products such as Shea Butter as soon as the Skin dries off.
Anti-inflammatory and Healing properties
Being anti-inflammatory is one of the proven properties of Shea Butter. Any redness, rash, or swelling on your face or skin can be calmed and put down by the application of such products.
It also softens the scar tissues. There is a certain type of raised and enlarged scarring area, known as a keloid. A trusted source proves with evidence that applying it helps prevent and formation of Keloids.
The Secret Behind Shea Butter's Benefits
Although many people use shea butter for better nourishment of the skin, hardly a few have any idea how it works behind. The chemical makeup of the shea butter is something that grips the benefits altogether. It contains linoleic, palmitic, stearic, and oleic fatty acids like chemicals, which take a major step in balancing the oil quantity on the skin.
Along with these ingredients, different beneficial vitamins, such as vitamin A, E, and F, come up as antioxidant vitamins, circulate the blood better in the skin and promote healthy skin growth in cell growth. The fatty part of the Shea butter, which is triglycerides, is something that nourishes and soothes the skin. Apart from all this, cetyl esters, the waxy part of the shea butter, condition the skin and lock the moisture within. This gives the glow for longer and does not degrade with time. But it must also remember that the makeup and its impacts vary from the part from where the shea nuts are.
How To Use Shea Butter?
The use of this moisturizer depends on the body part on which you use it. While using it on the skin, one can easily apply it on the skin and spread it. After spreading it on the skin, rub it all over the skin and massage it until it gets absorbed by the skin. The best time to apply it on the skin is at night before sleeping. As it is naturally slippery, it is better to give a perfect amount of time to work on the skin for better results.
Apart from the skin, one can also apply it directly to the hair. People with curly or porous hair may consider using shea butter as a sort of conditioner for their hair. Before rinsing off the hair, it is better to apply it, but vice versa. One can also apply it after washing the hair as a leave-in conditioner.
Apart from the curly hairs and porous hairs, people with straight hairs can also use it and apply it on the ends of their hairs, which can give a better result, comparatively. It should not be applied to the roots of the hair, as it will provide an oily look in the end, which people normally hate.  
Unrefined African Shea Butter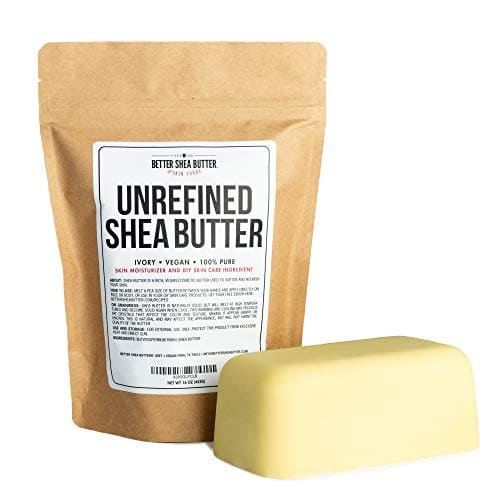 The perfect handmade African American version is fresh and made from the most recent harvests of shea nuts. It's gentle, long-lasting, and also comes in an affordable price range.
---
Sky Organics Raw and Unrefined Shea Butter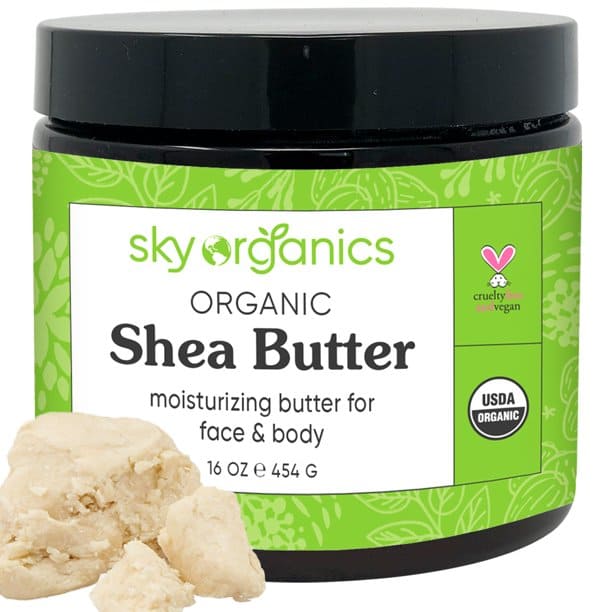 A pure, unrefined, and product that contains all active ingredients is the sky organics. It provides long-lasting moisture and provides a radiant glow to the skin.
---
Jergens Enriching Shea Butter
The Jergens version is a warmly-scented, lightweight formula that nourishes the skin and locks the moisture within. It provides whole-day hydration.
---
Perfect Body Harmony Raw Shea Butter
Filled with no specific adulterants and suitable for irritative and sensitive skin, the perfect body harmony shea butter is one of its kind. It is non-greasy and has vitamins like A, D, E, and K.
---
OKAY, African Shea Butter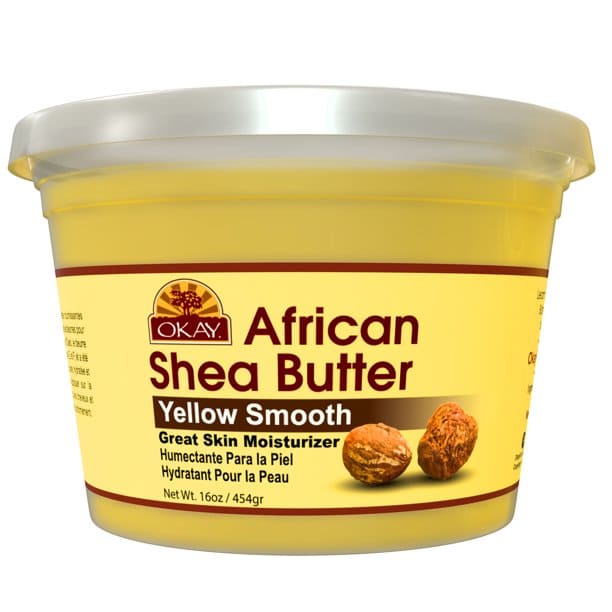 It is pure and has ethical sources to Ghana. It deeply nourishes the skin and also lightens the skin tone, along with reducing the stretch marks.
---
Raw Apothecary Shea Butter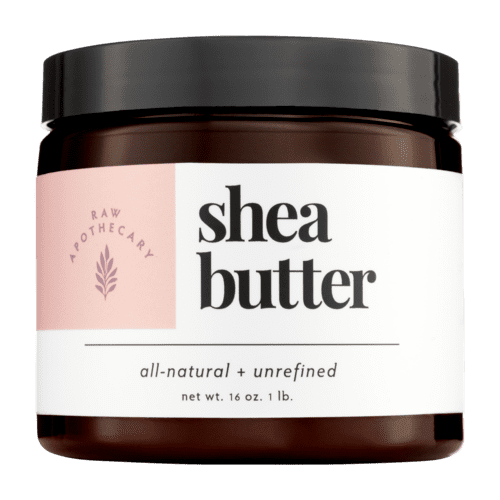 Enriched with proper vitamins, such as A, E, and fatty acids, the Raw Apothecary Shea Butter is an unrefined and all-natural product. One can use it directly on the hair wax, or bossy types of butter, or lotions. This is chemical-free and non-comedogenic, which provides betterment for sunburn and wrinkles.
---
Premium Nature Organic Shea Butter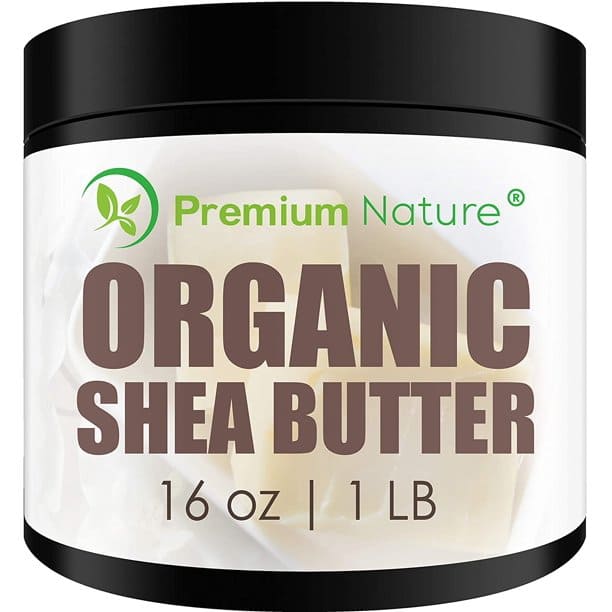 It acts naturally on the skin and creates an enormous impact on itchy skin. It provides a deep and long-lasting impact on the skin, that too, with a non-sticky nature. This contains natural butter with coconut oil, aloe extracts, manuka honey, and several other natural ingredients, such as slaves and balms, to better the skin.
---
NOW Solutions Shea Butter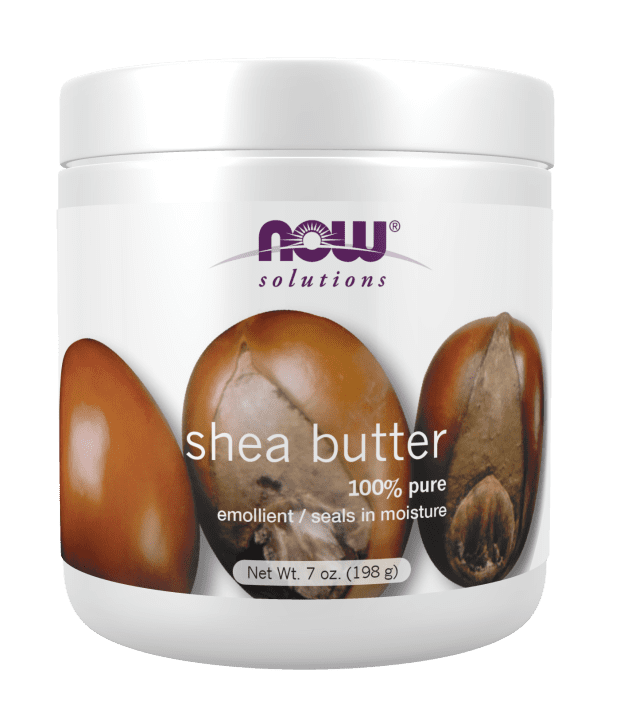 The luxurious texture of the Now Solutions stands out from all other varieties. It will work on all skin types. One mostly uses it as a scalp moisturizer.
---
SheaMoisture African Black Soap Balancing Moisturizer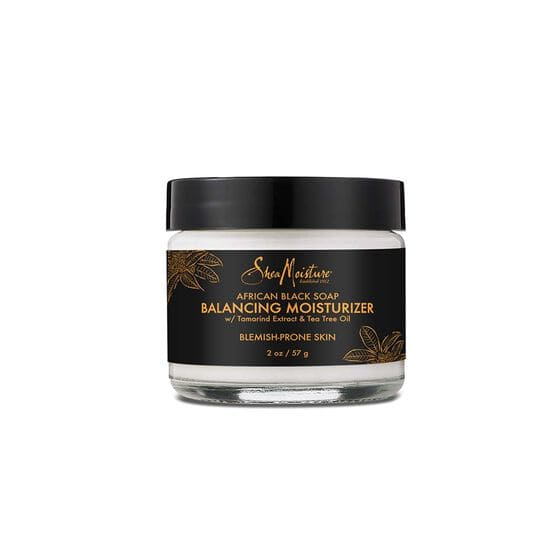 This product deeply hydrates the skin and balances the oily combination of the skin. It is lightweight and also ideal for all skin types. One can also use it for sensitive skin tones as a perfect moisturizer.
---
Palmer's Shea Formula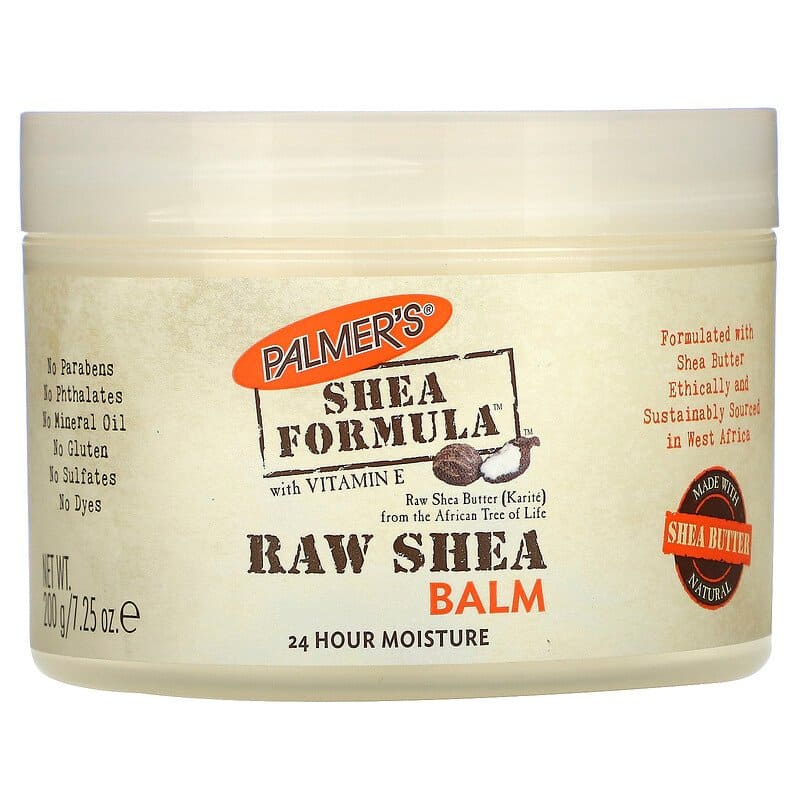 Made from raw shea nuts, Palmer's product is long-lasting, non-greasy, and lasts more than a day. It also improvises the tone and texture of the skin. In another case, this may seem a little gritty sometimes.
Final Thoughts
Among all the available moisturizers available in the market, it provides the best nourishment for the skin. With the available price tag and pros, it works as a slow-healing treatment for the skin. It is soothing and anti-aging, not only for a temporary workspace, but also for soothing and anti-aging, which makes the skin look smoother and reduces aging with time.
While applying, one must take care of the skin tone and the allergic particles it carries within itself before applying. Otherwise, it can start irritating the skin and make you feel disgusted. Hence, the pure shea butter on the face can also lead to breakouts. People with allergies can also get acne using only a smaller percentage of products containing shea butter.