Simple Heart nail designs have become popular in recent times. The heart symbol gets used on many occasions since it signifies love. We have numerous simple heart nail designs that you may do yourself. You may also visit your nail artist with your design and get it done perfectly.
In the beauty industry, nails speak volumes about your general outlook. If you put on your makeup perfectly but fail to have beautiful nails, your appearance will appear incomplete. To complete a beautiful look, you will need to make your nails as much as you do your face, hair dress code.
1. The white hearts on a pink background make a perfect nail look.
2. This design with pint and red velvet heart will make an ideal solution for your special occasions
3. These white and pink hearts make this design perfect for valentine
4. This simple heart nail design will be perfect for a wedding, for valentine or a birthday party
5. A French look with a red band and a small heart on your ring finger will be outstanding
6. This heart nail design will be amazing if you love long nails
7. A rainbow band on your pink heat nail design will make it a must-have
8. This design will be excellent for a valentine date, birthday party or engagement party
9. The simple heart nail design looks beautiful when done like a band for a French nail appearance
10. If you love simple nail designs, this will suit you perfectly
11. You will achieve this nails' look with a simple touch of creativity
12. You will look elegant in this unique heart nail design
13. The heart decorations make this nail design a perfect valentine choice
14. We find this design simple to do yet very amazing
15. If you need to look bright and cheerful, this simple heart design will do exactly that
16. You will love this simple nail design by thenailchitect
17. This heart nail design proves a simple DIY nail design
18. The short nail lovers have something in the heart nail design
19. This design proves to be the perfect nail heart design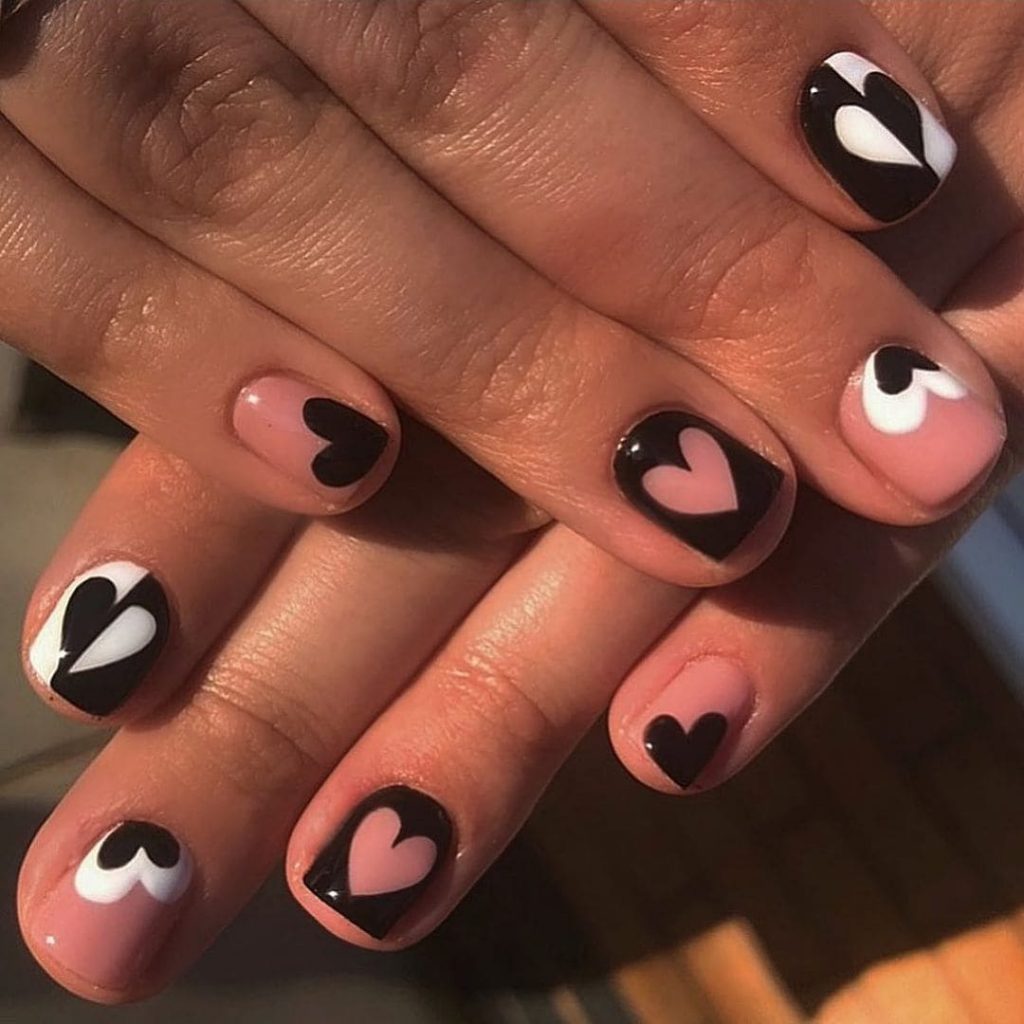 20. Even with simple heart nail designs, you may get creative and unique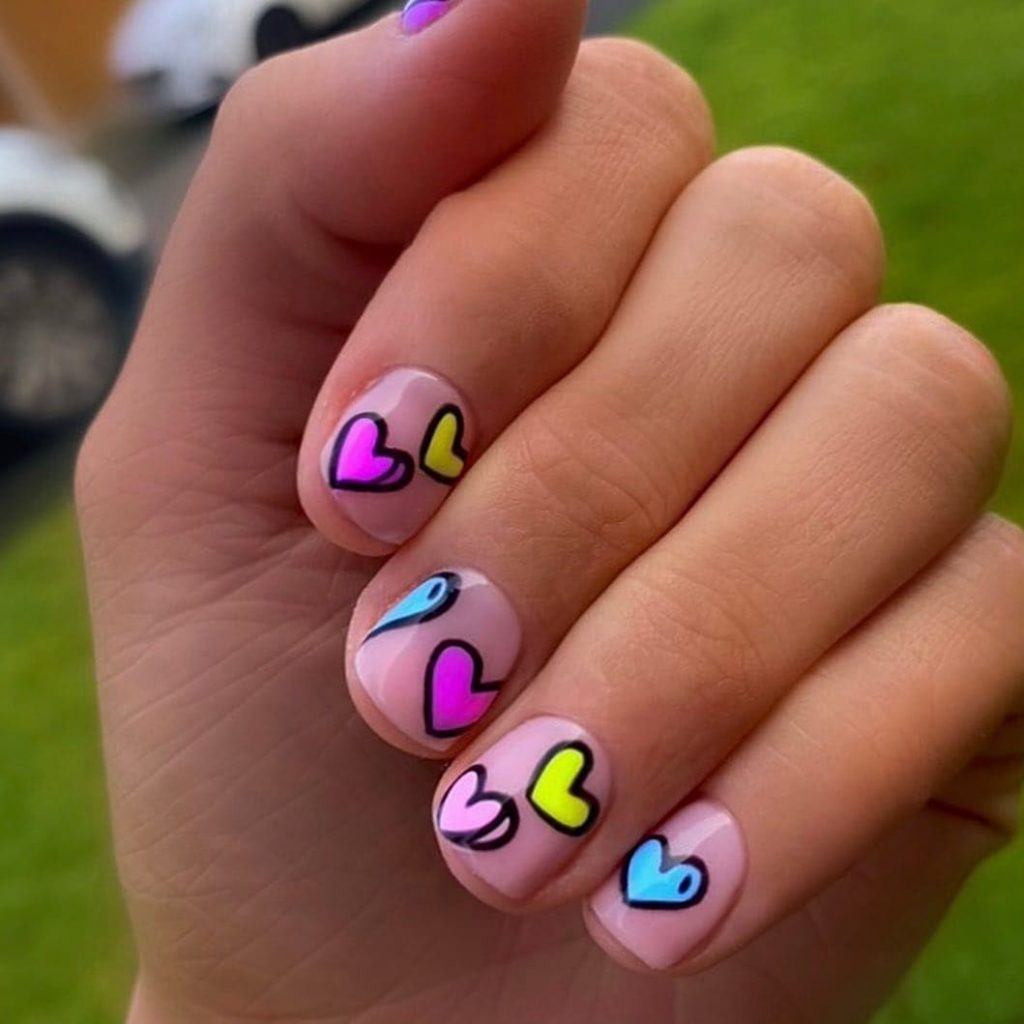 21. Everybody, including you, will crack how to do this simple heart nail design
22. If I were to choose a simple heart design, this would be it
23. Heart nail stickers will make your long white nails spectacular
24. With a mix of hearts, French design and attractive colors, you will get your simple heart nail design just as you wish
25. Who said black and pink nail polish couldn't do the trick? This heart nail design proves otherwise
26. Although this design proves simple, it also comes out perfect and unique.
27. The sported heart nail design will be perfect for valentine and engagement parties
28. Do you love black or brown nail designs? This design will quench all your thirst in a single heart nail design
29. Different nail polish colors add more flavor to your heart patterns
30. Wow! This black, white, and red design gives us the most amazing heart nail design
31. This blue design takes the crown home with its spectacular glow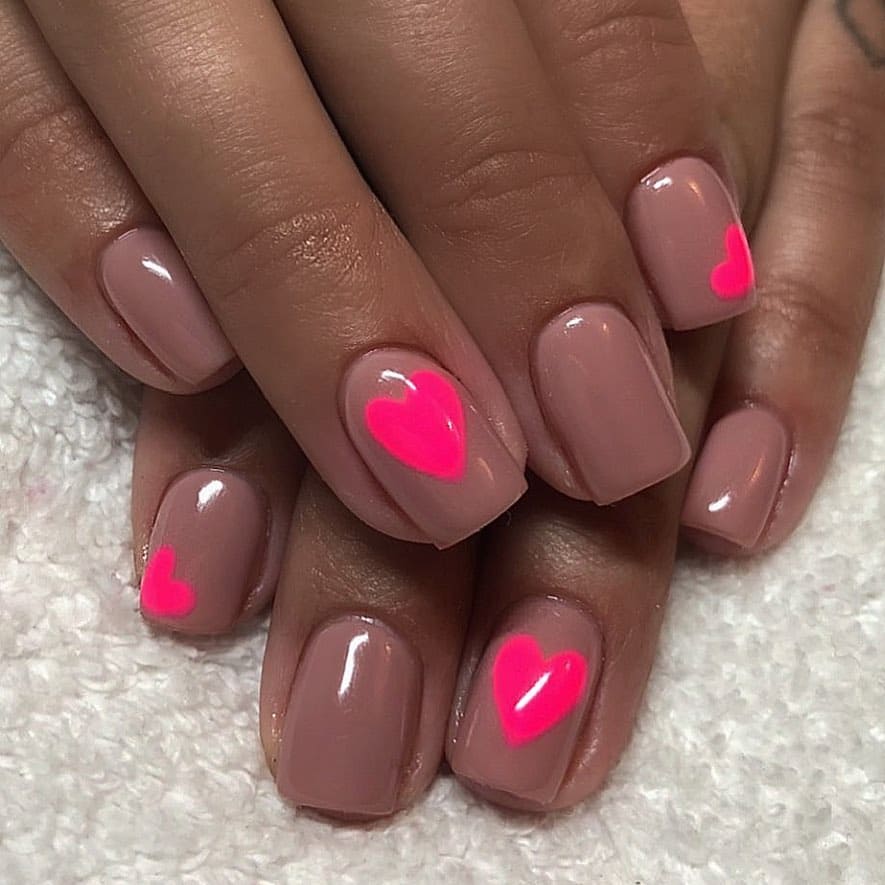 32. This creative simple heart nail design will not disappoint you
33. The middle and ring fingers complete the heart nail design
34. The pink and red love patterns give you the best nail design for love occasions
35. You will find this design a simple DIY heart nail design for your beauty
36. Give your nails a beautiful look with this outstanding heart nail design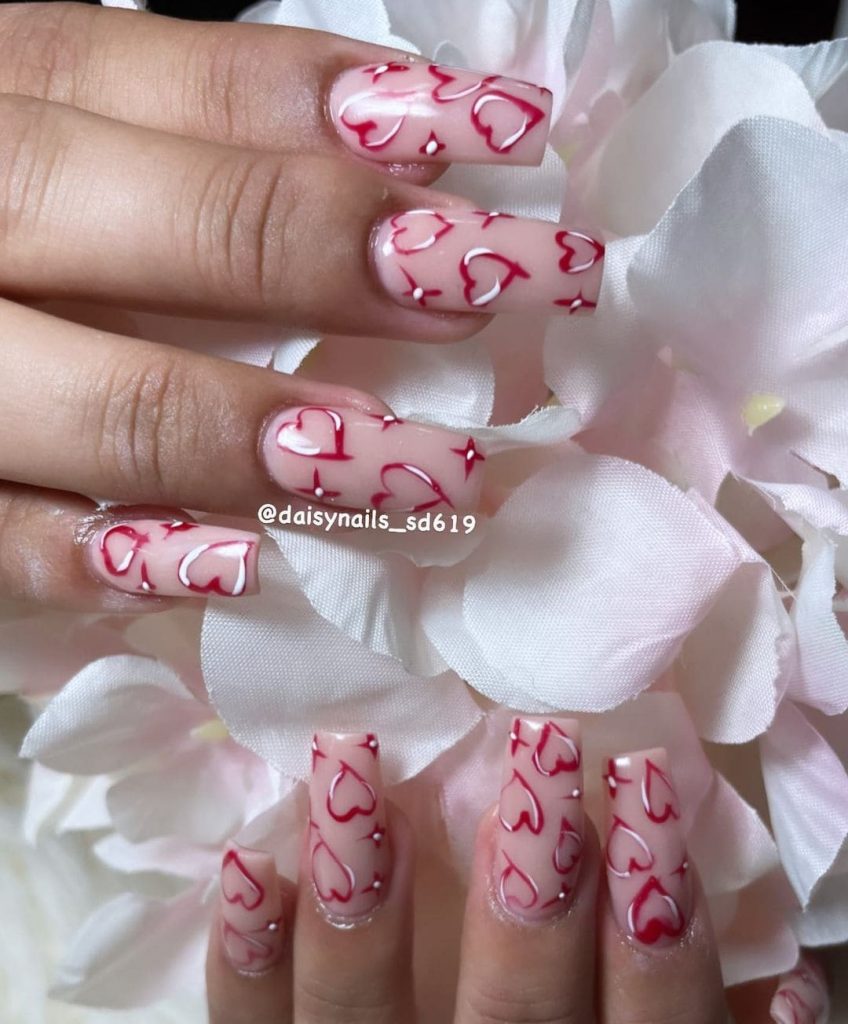 37. Wow! This white and red nail outlook proves outstanding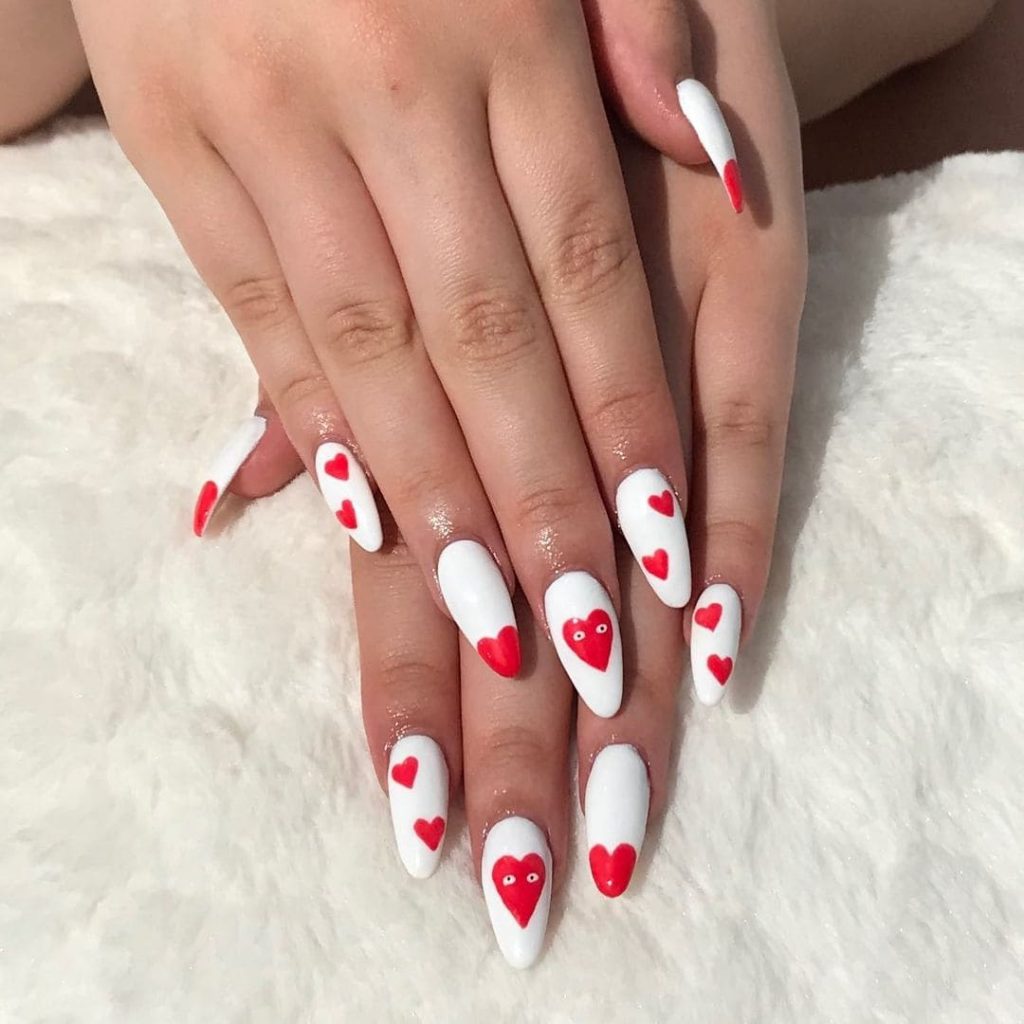 38. With this nail art design, your confidence will get renewed
39. You haven't tasted the goodness with French heart nail design if you haven't tried these
40. Let nothing stop you from trying out this simple and amazing fingernail look
41. You will not regret trying out this spectacular heart nail design
42. Pink and white give the best heart nail design
43. Beautiful nails will make a beautiful and glowing you
44. Give your heart design some eyes and look beautiful everywhere
45. This beautiful heart nail design will give your fingernails a glow
46. Let your nails represent you with their beauty
47. This design lets your fingernails ooze nothing but love
48. This Pink velvet never disappoints in their unique heart design
49. Have you tried this unique heart nail design yet? If not, try and let us know how it makes you feel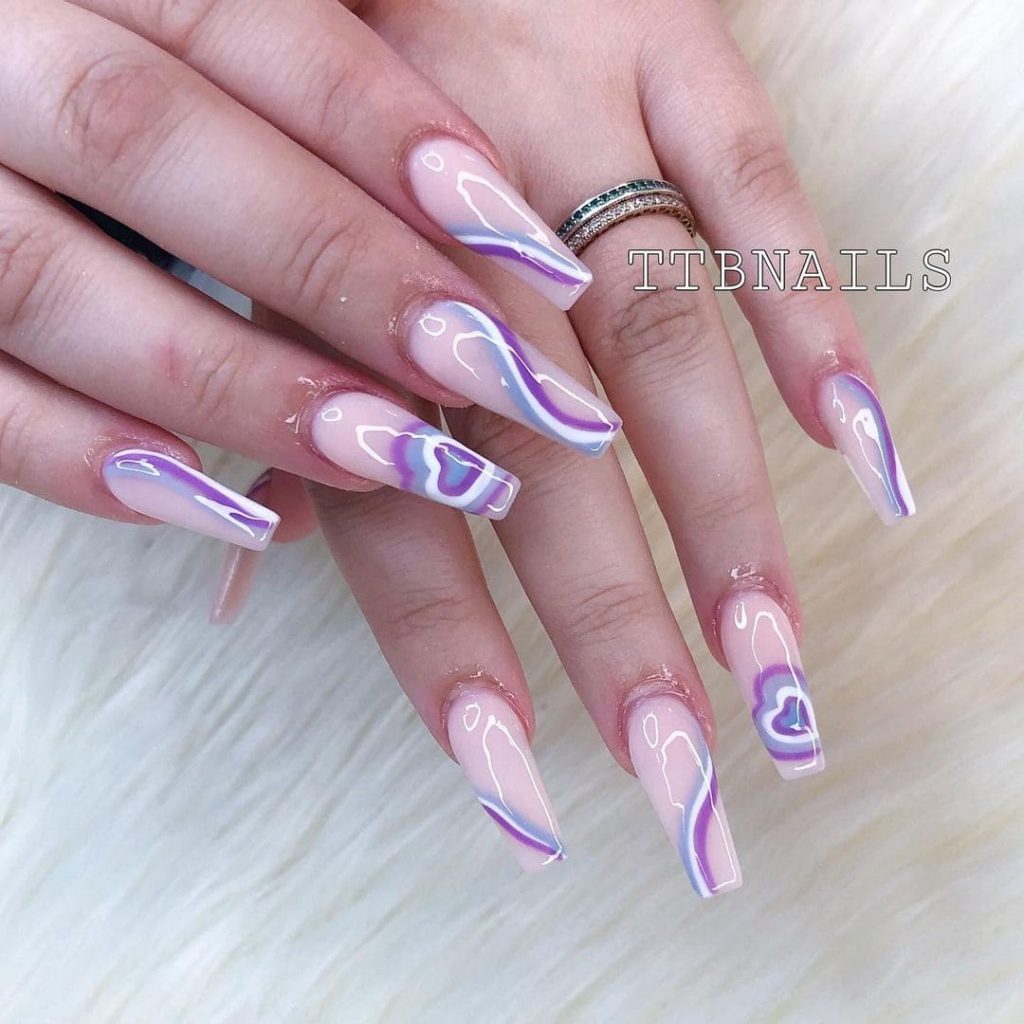 50. If you love simple heart nail designs, you will love this one