Looking to make a statement this year?
Split-dyed hair will be your go-to choice! It's been around for decades and it looks just as gorgeous now as ever before.
With split dying, you can choose two colors that work so perfectly together creating stunning visual depth of color and texture in one simple step.
Whether you've got short or long tresses, there is no struggle involved here – anyone can rock the stylish trend with ease…the question remains:
are YOU ready to take on 2022 in full force?!
What is Split Dyed Hair?
Split dyed hair describes a hairstyle with your head dyed in two different colors.
How to do Split Dyed Hair Step-by-Step
Divide your hair into two even halves
Prepare your different hair dyes
Start with one half and dye your desired hair color from the roots upward
As the first part gets darker on the dye, start on the other half
Dye it from the roots upwards too
Leave the two separated halves for up to 30 minutes
Wash the different halves to remove the dye
Wash the hair uniformly to achieve a clean look
Rock your split-dyed hair now with confidence.
40 Split Dyed Hair Ideas
1. Unique brown/blond look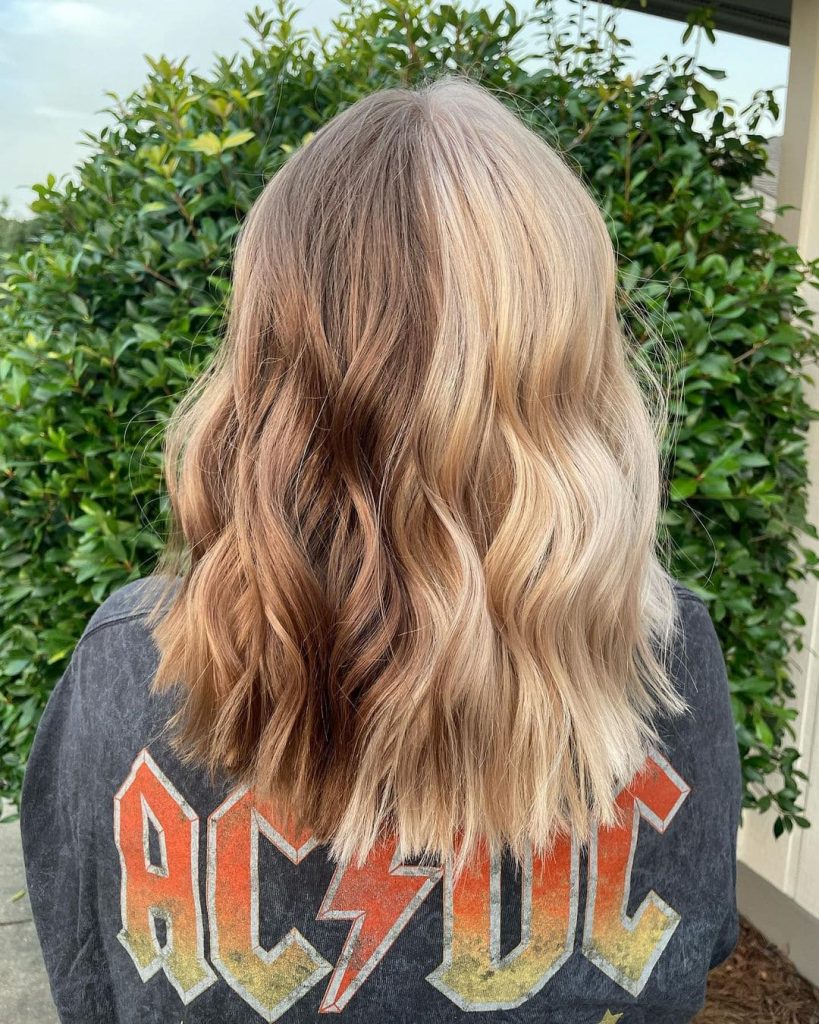 2. Brown and blonde special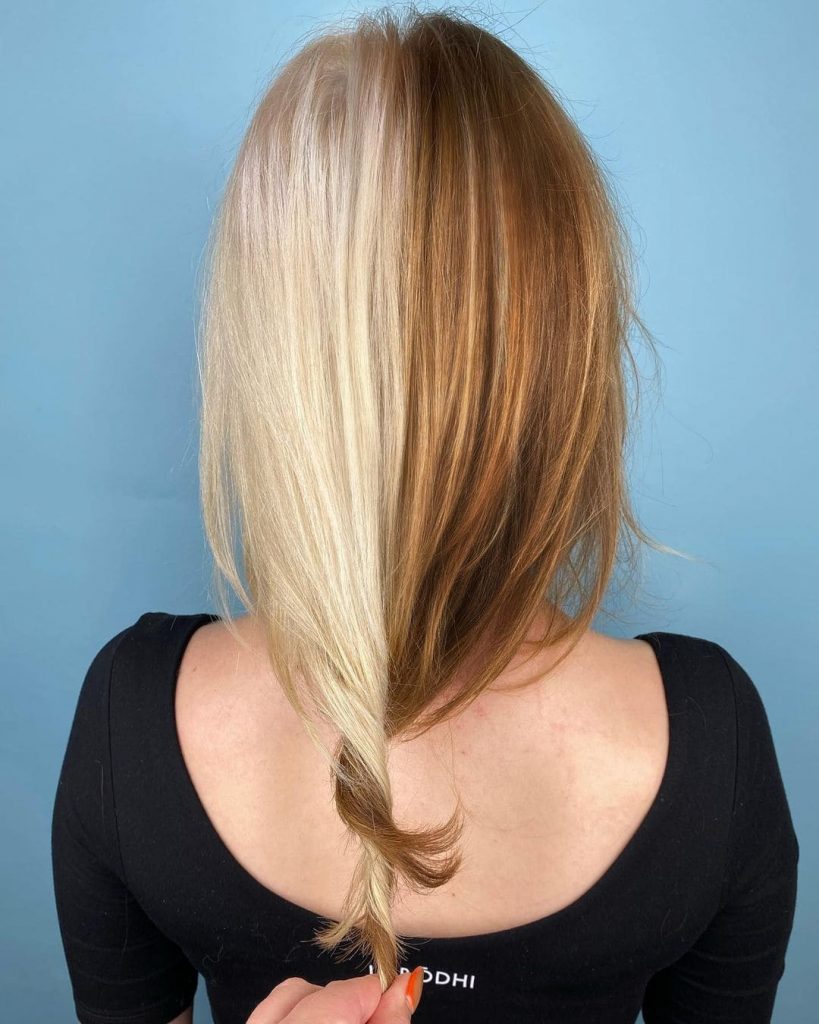 3. Sunset look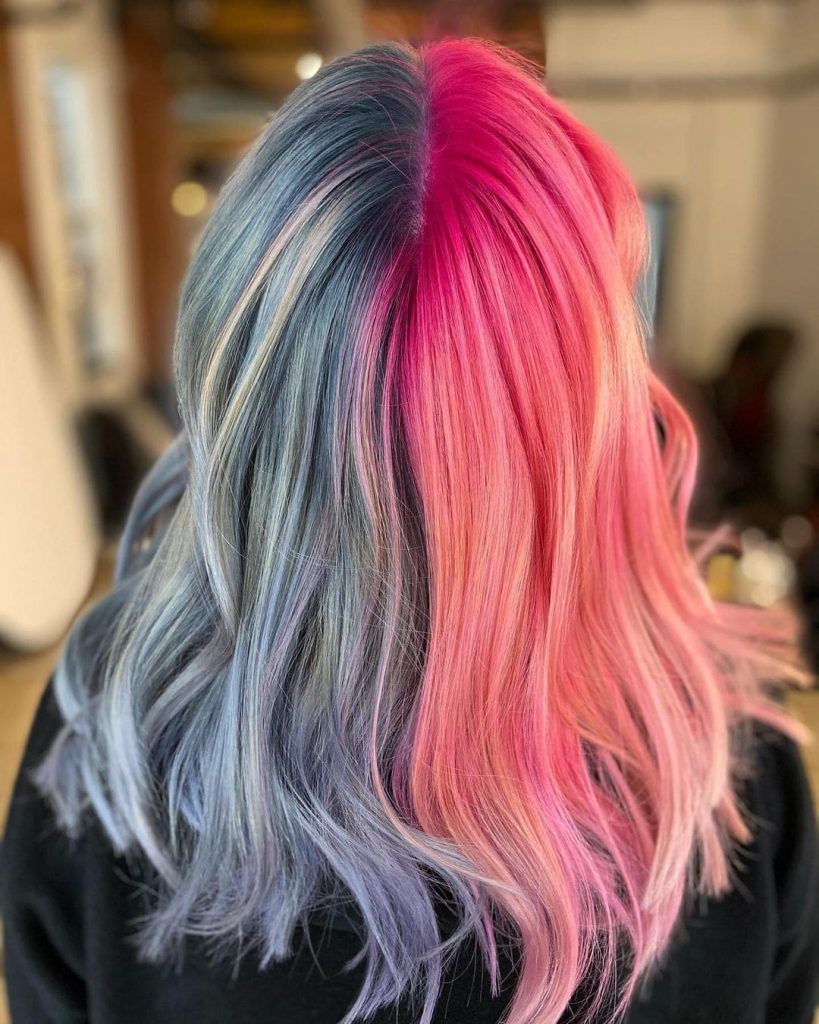 4. Bright and colorful hair design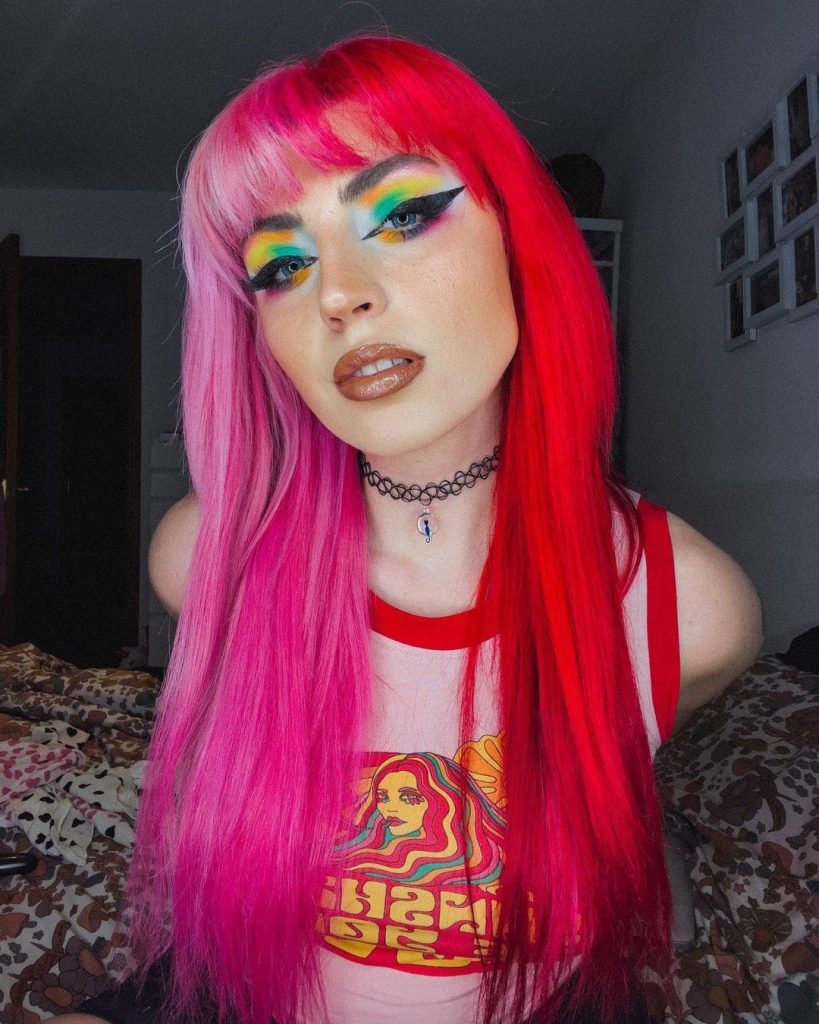 5. Stylish red hue
6. A mix of brown and blonde dye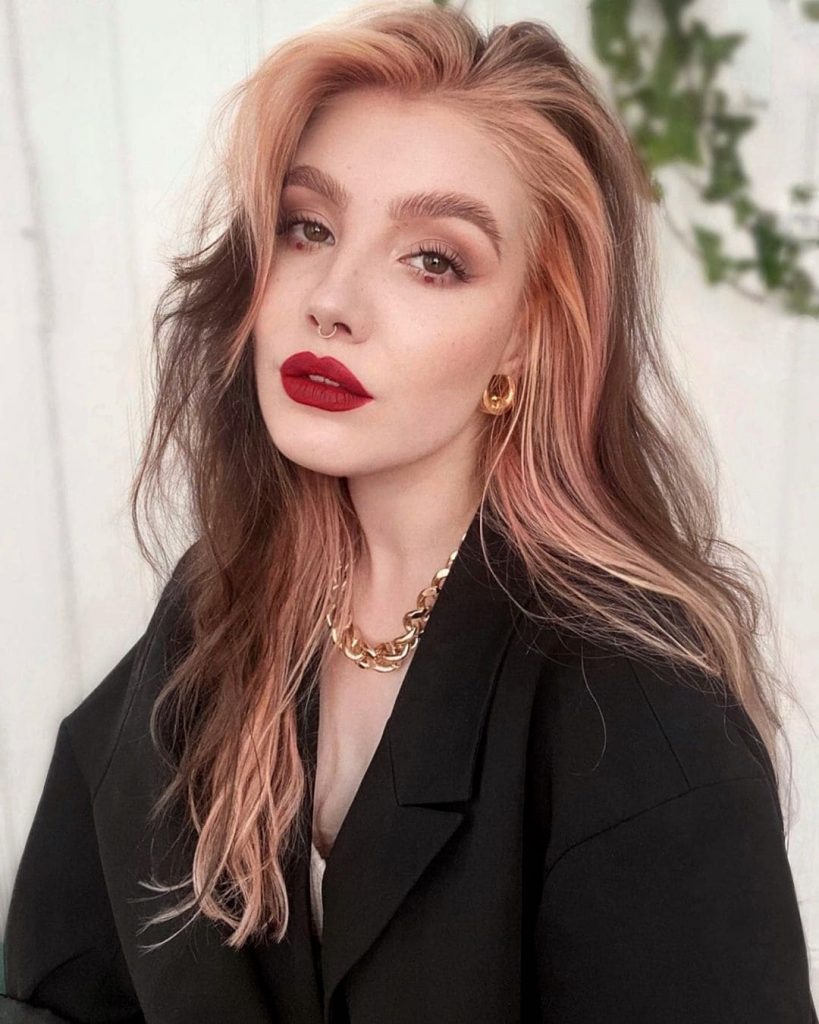 7. Bold Split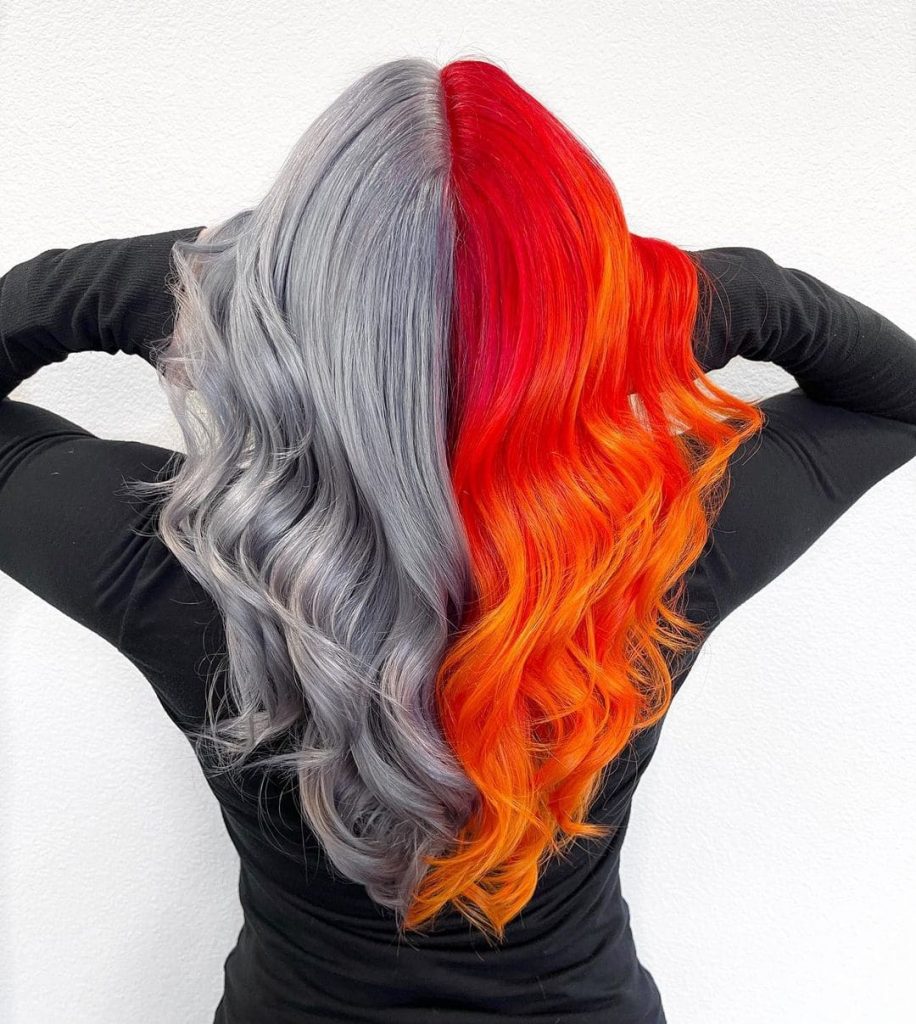 8. Blonde/Brown split-dyed hair design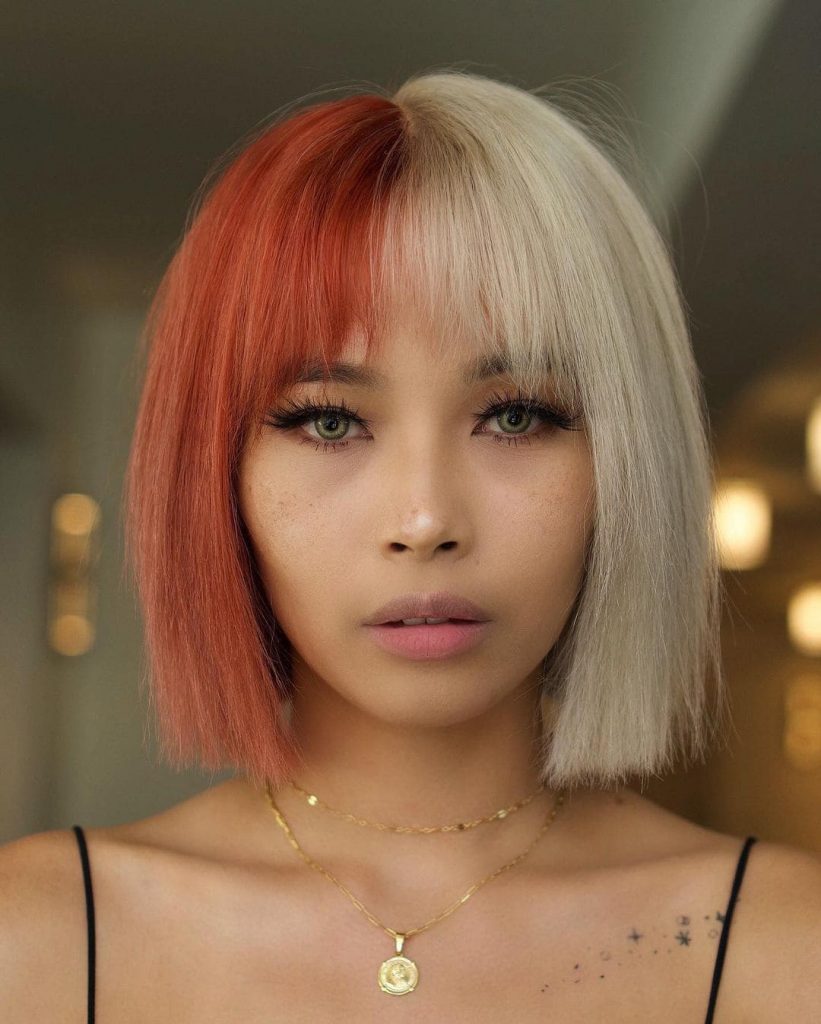 9. Black and white galore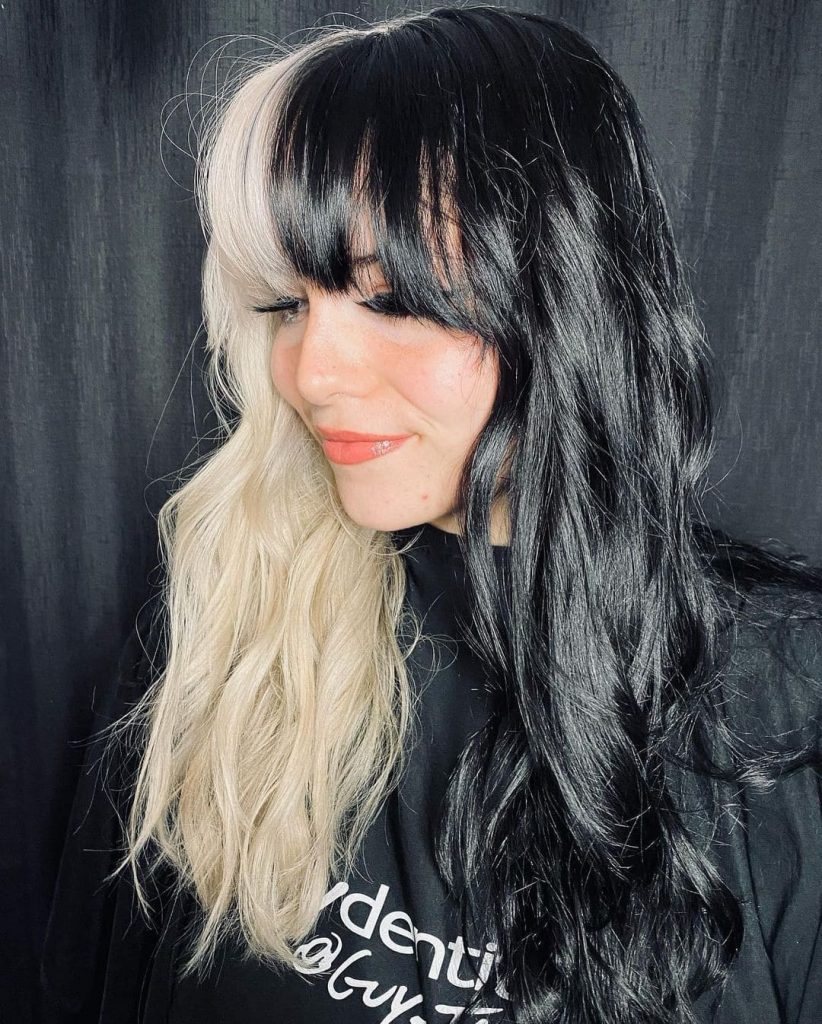 10. Orange and Pink split-dyed hair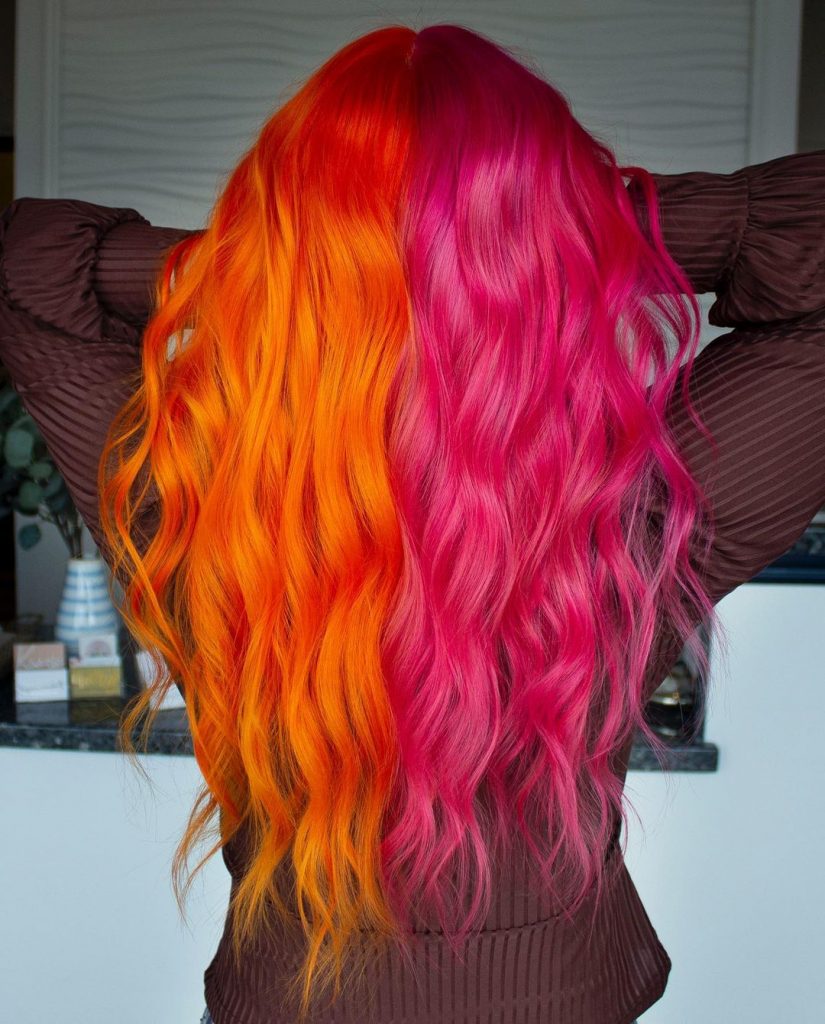 11. Purple and the pinkies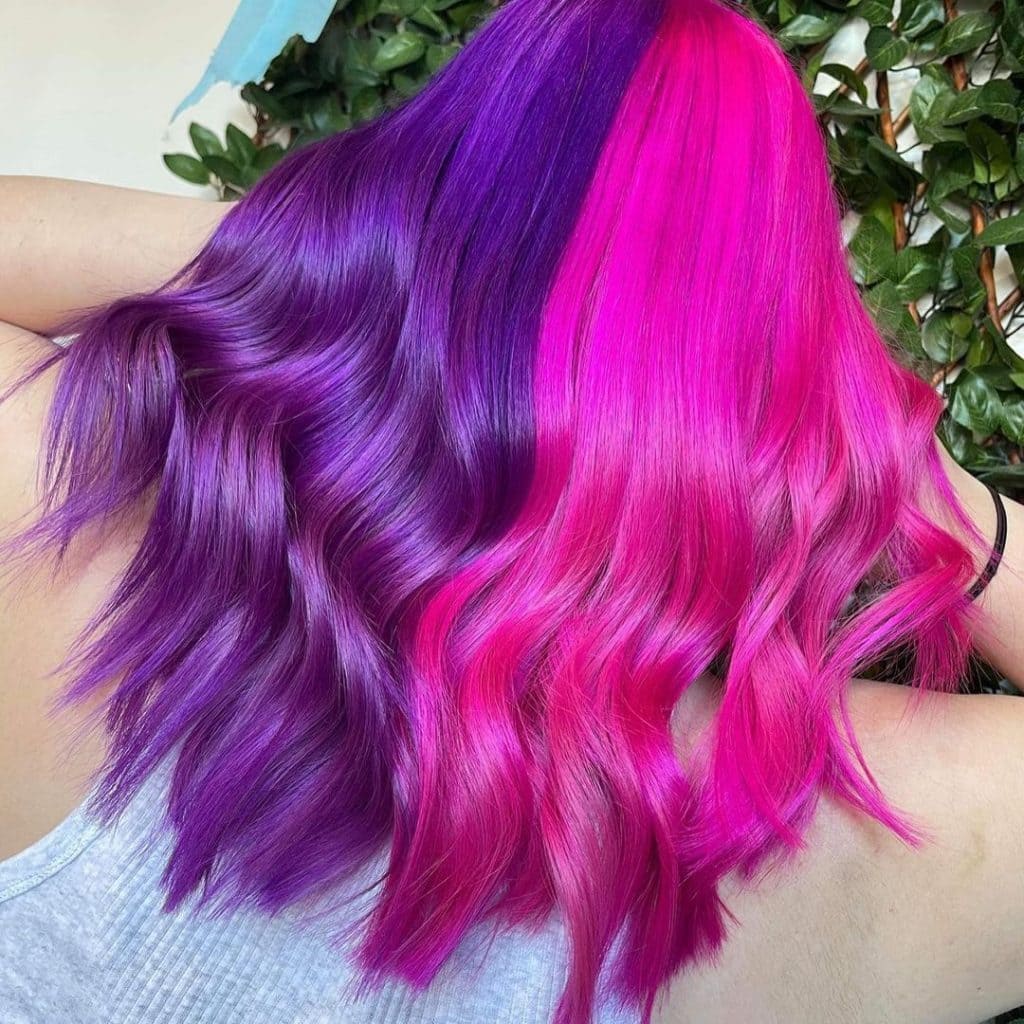 12. Mix and match design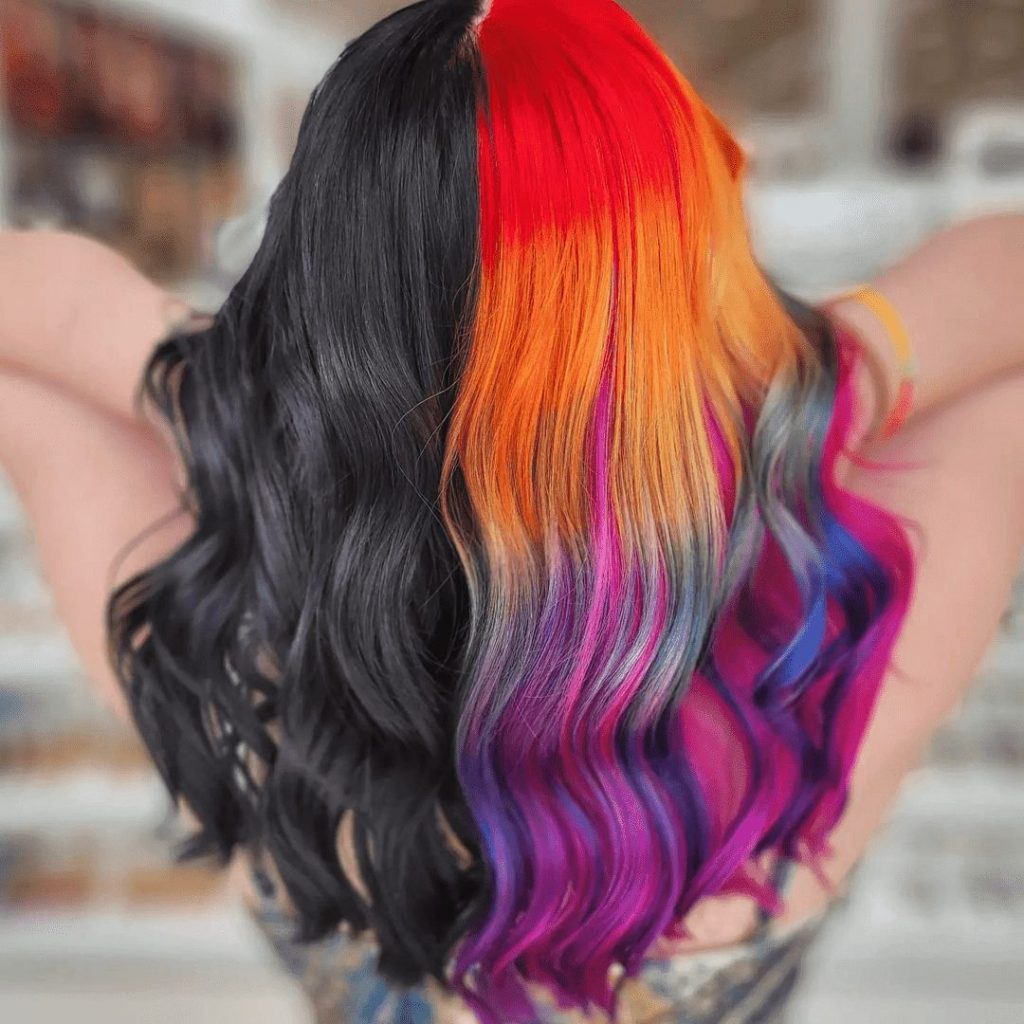 13. Blonde-brown split hair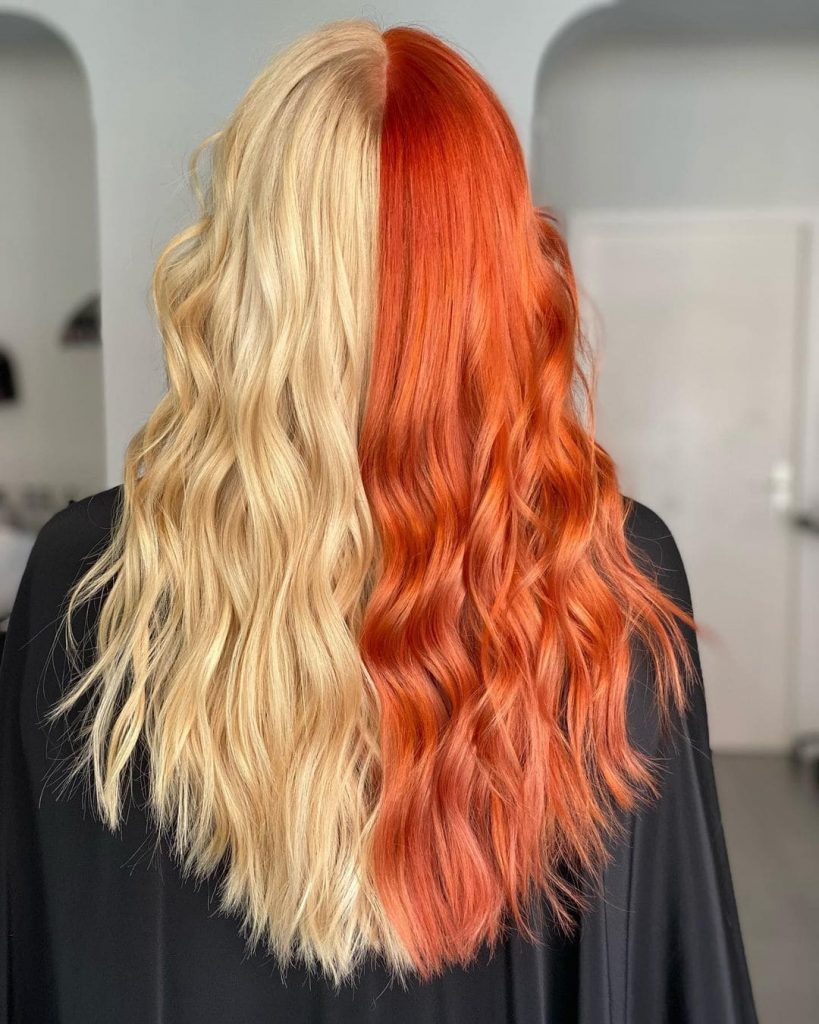 14. Splendid green and pink looks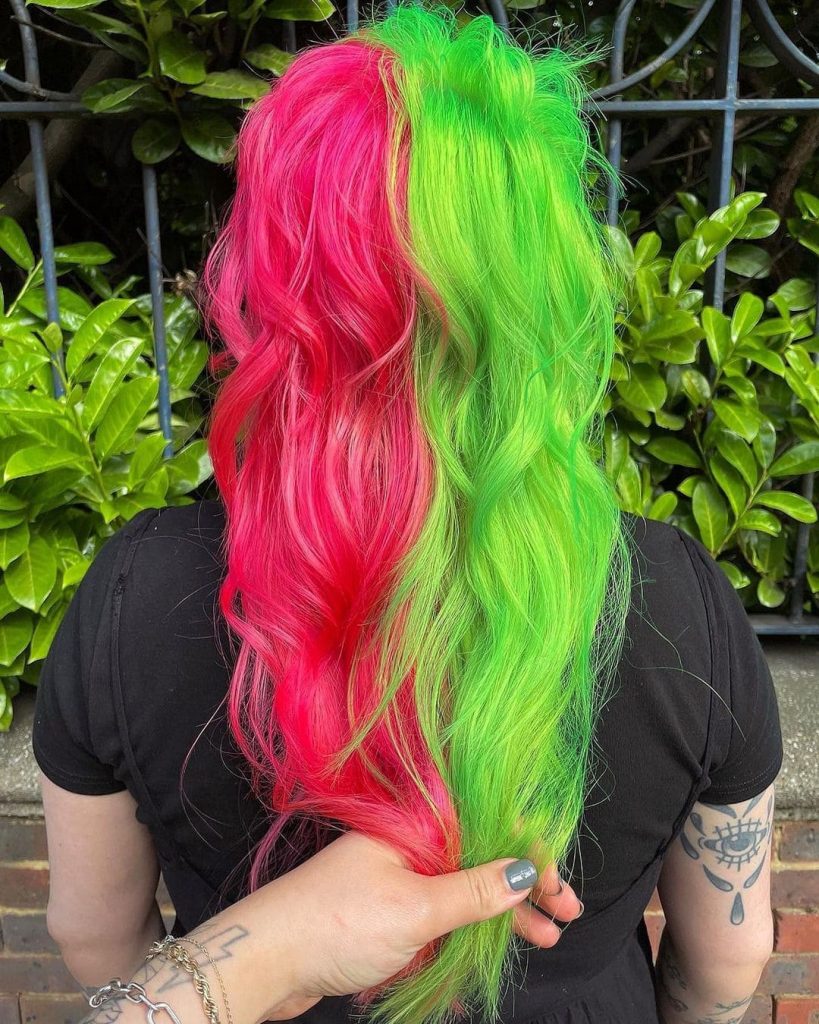 15. Red and blue Split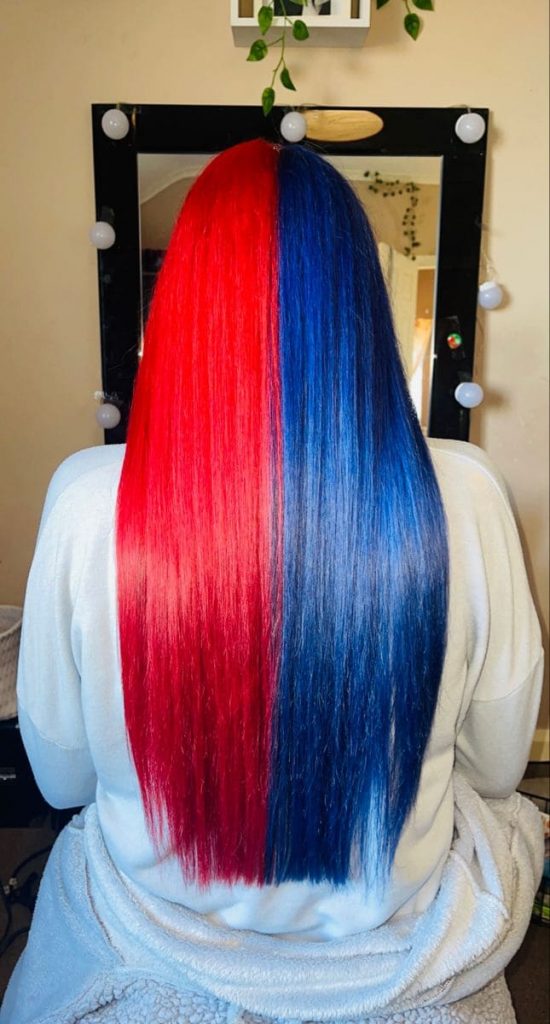 16. Perfect grey and blue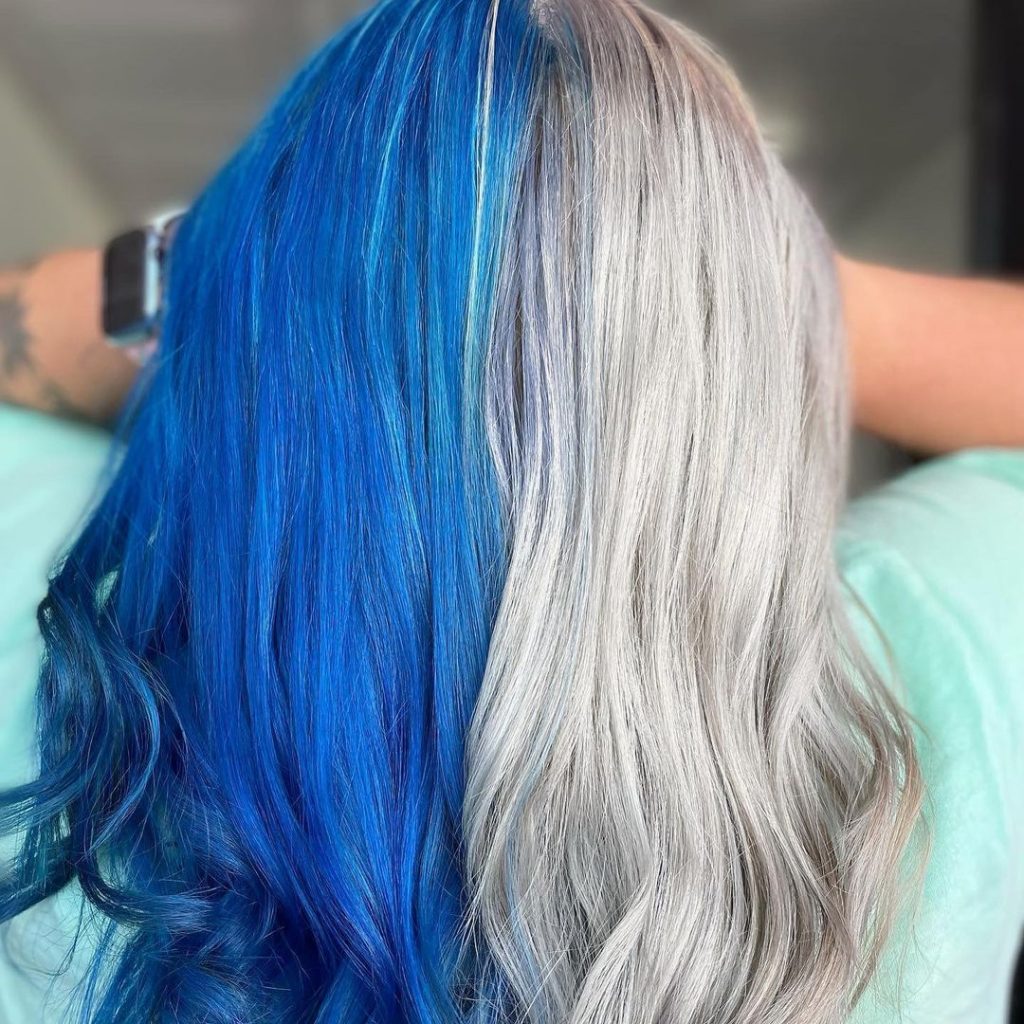 17. Pink and Blue Split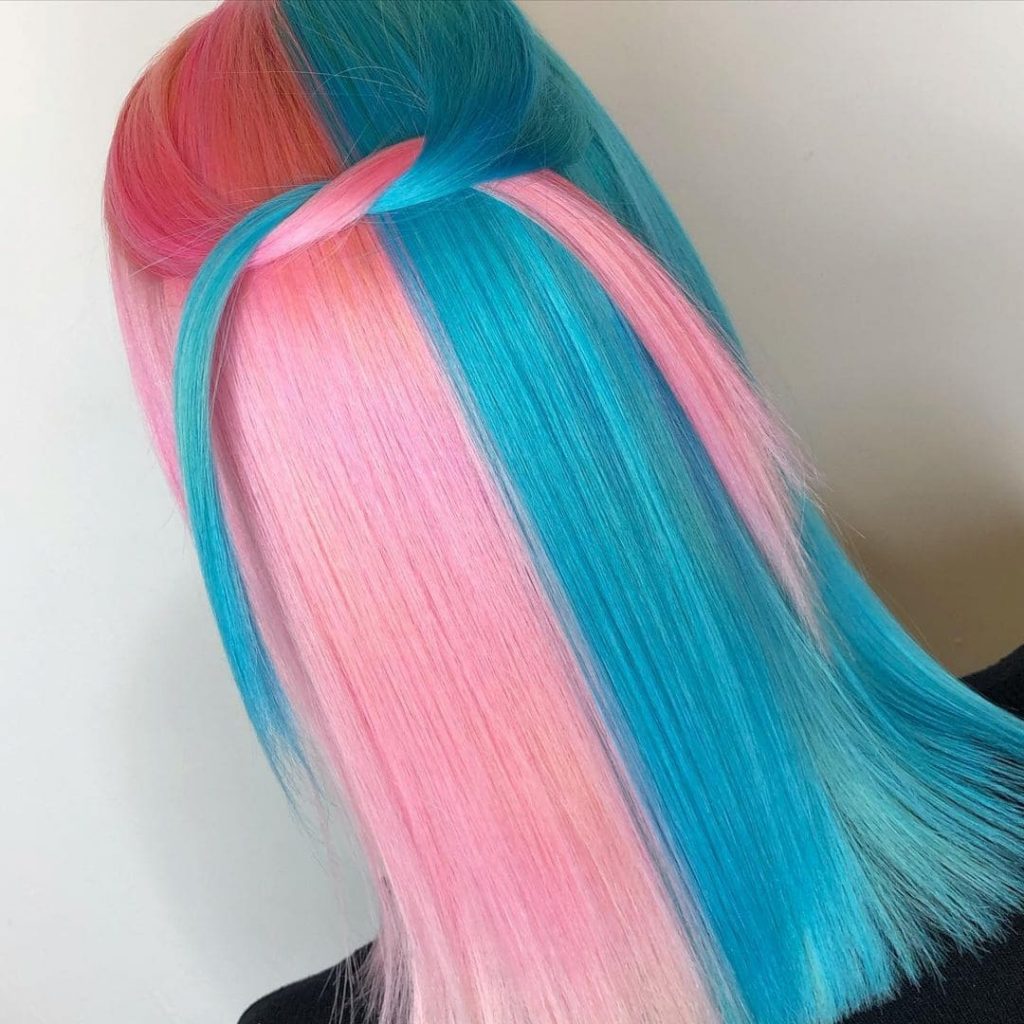 18. Split-dyed bob hairstyle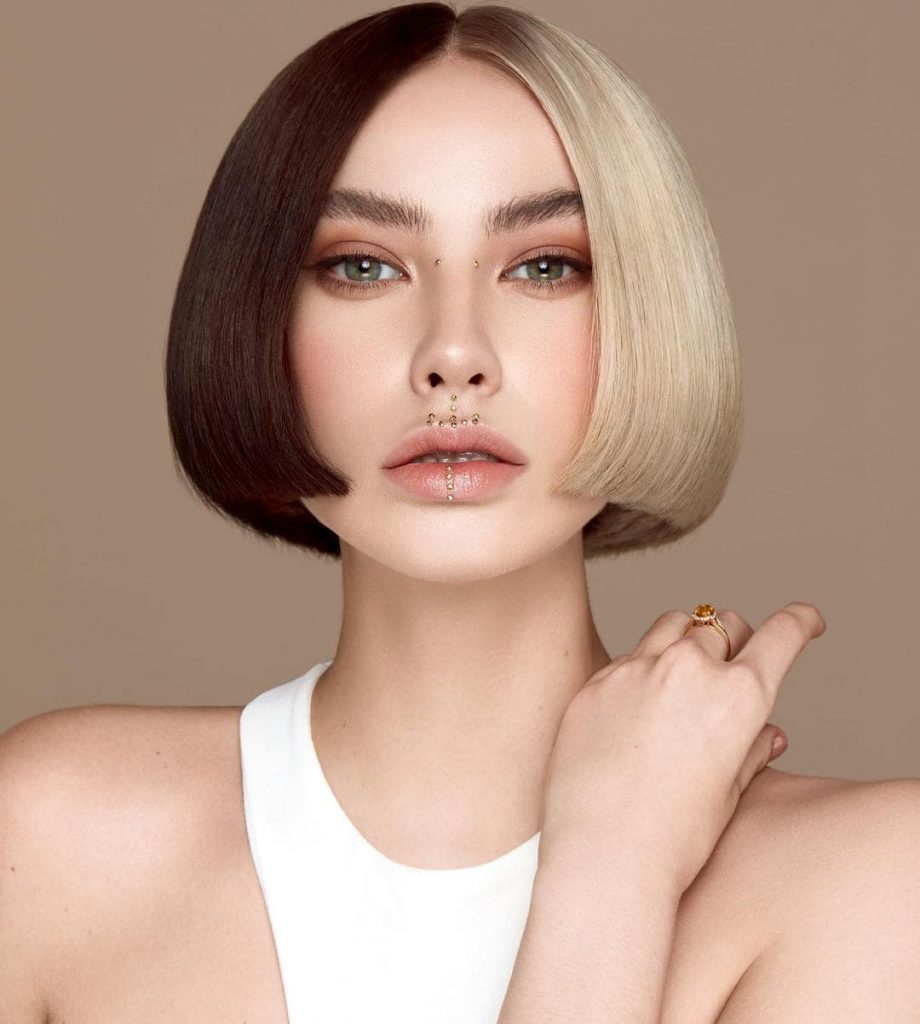 19. Rainbow Split Dye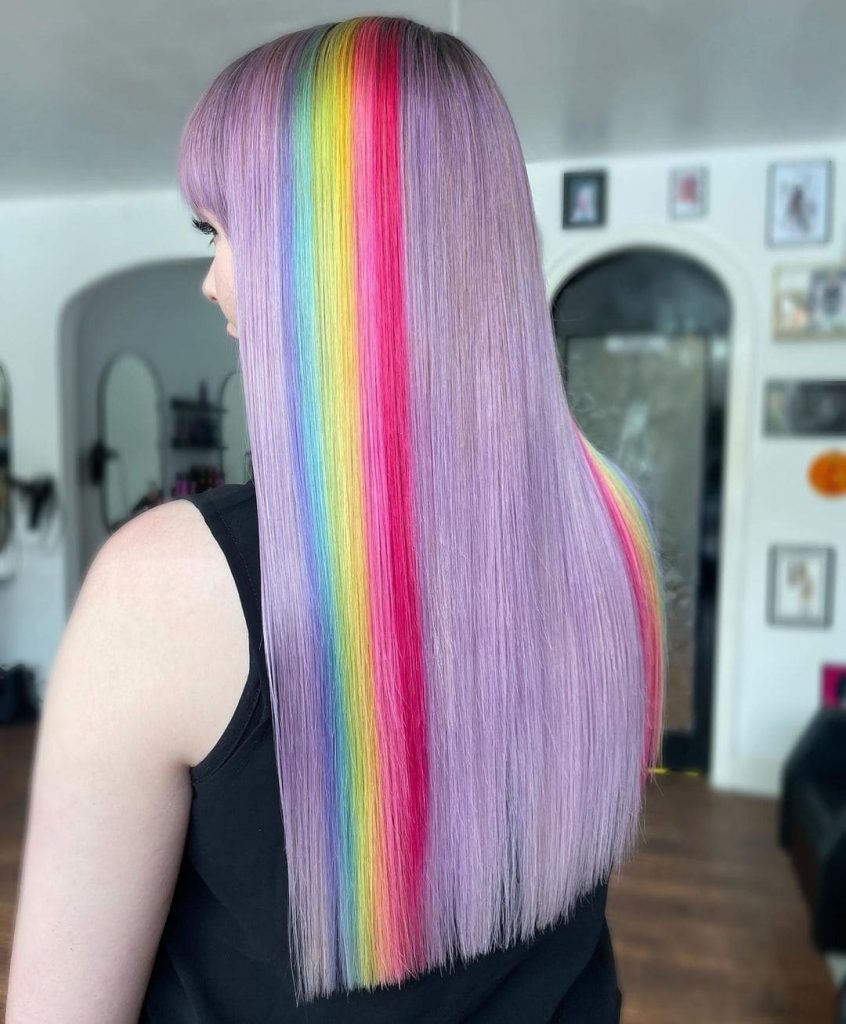 20. The calm and sexy look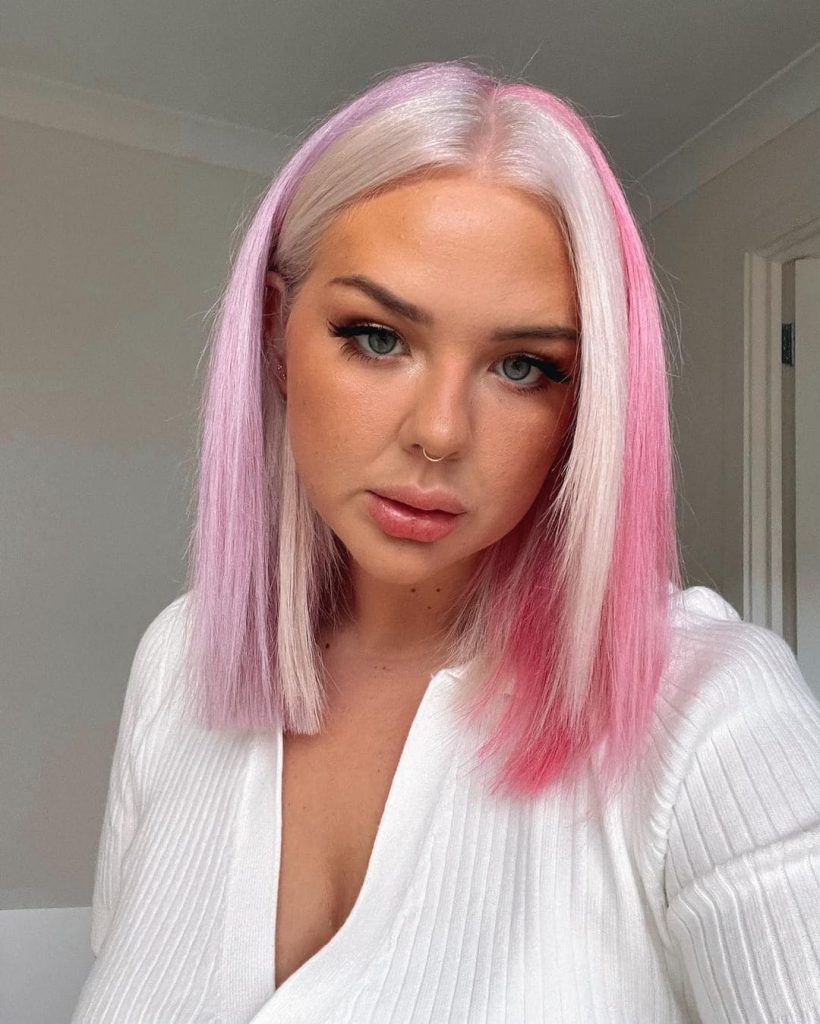 21. Light grey and pink shades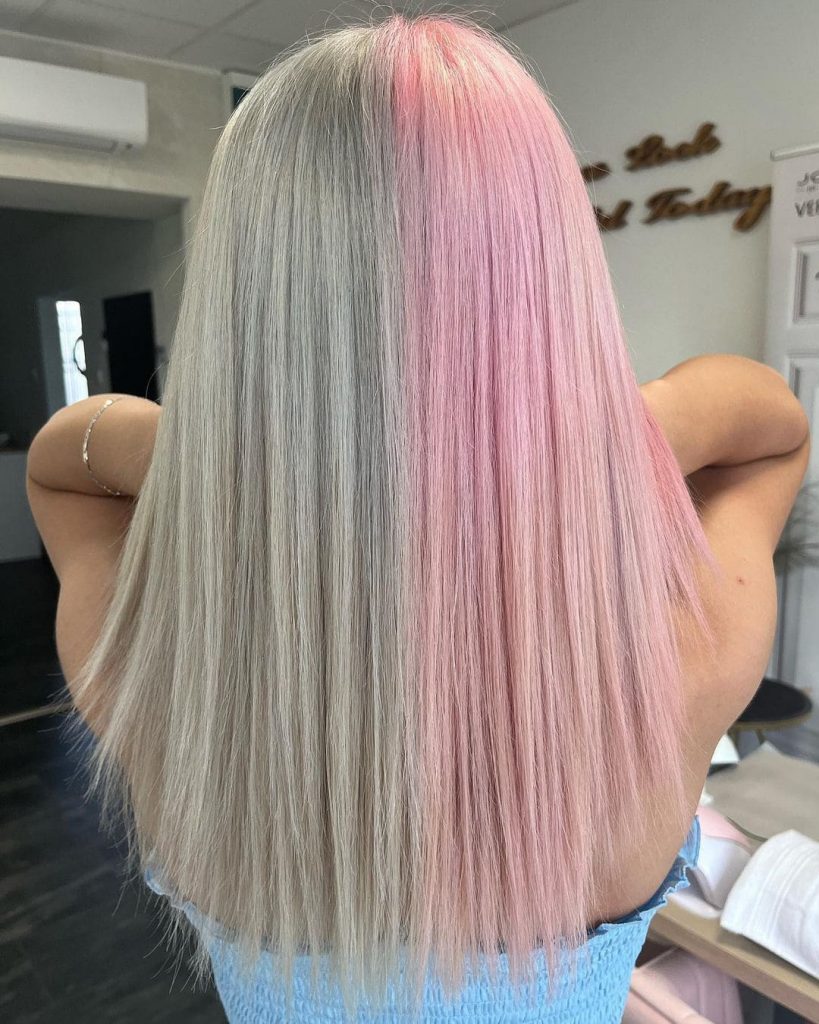 22. Copper never disappoints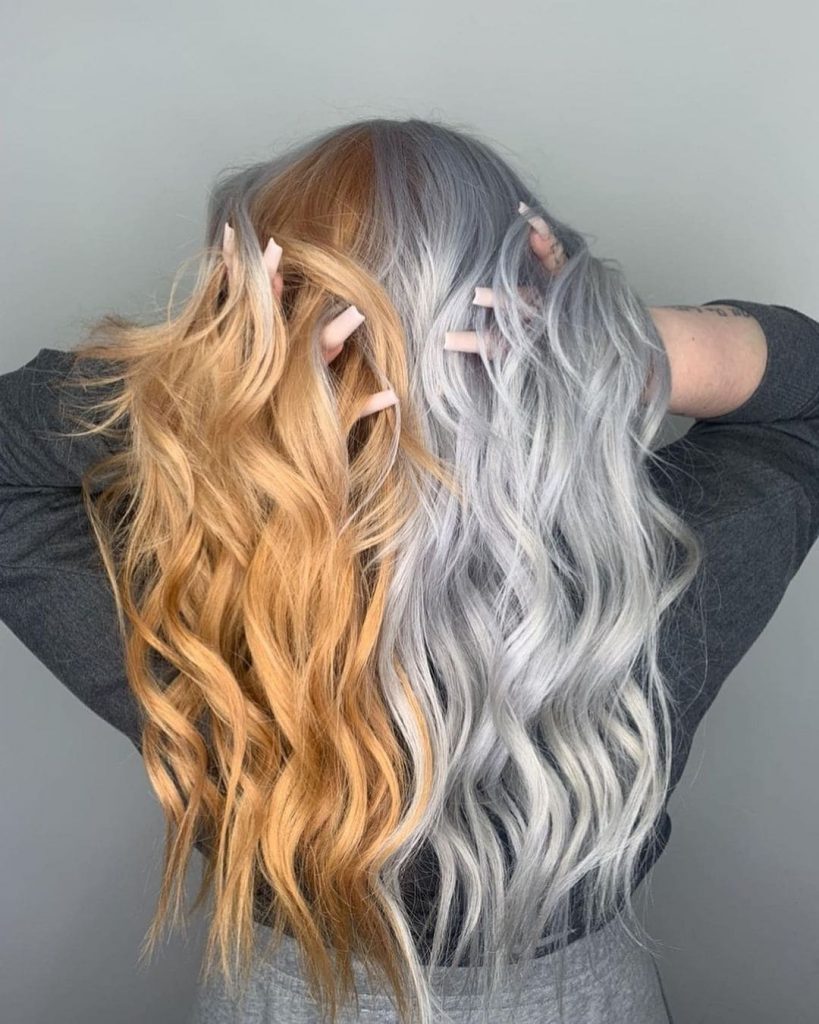 23. Deep red and blue
24. Blonde and brown shades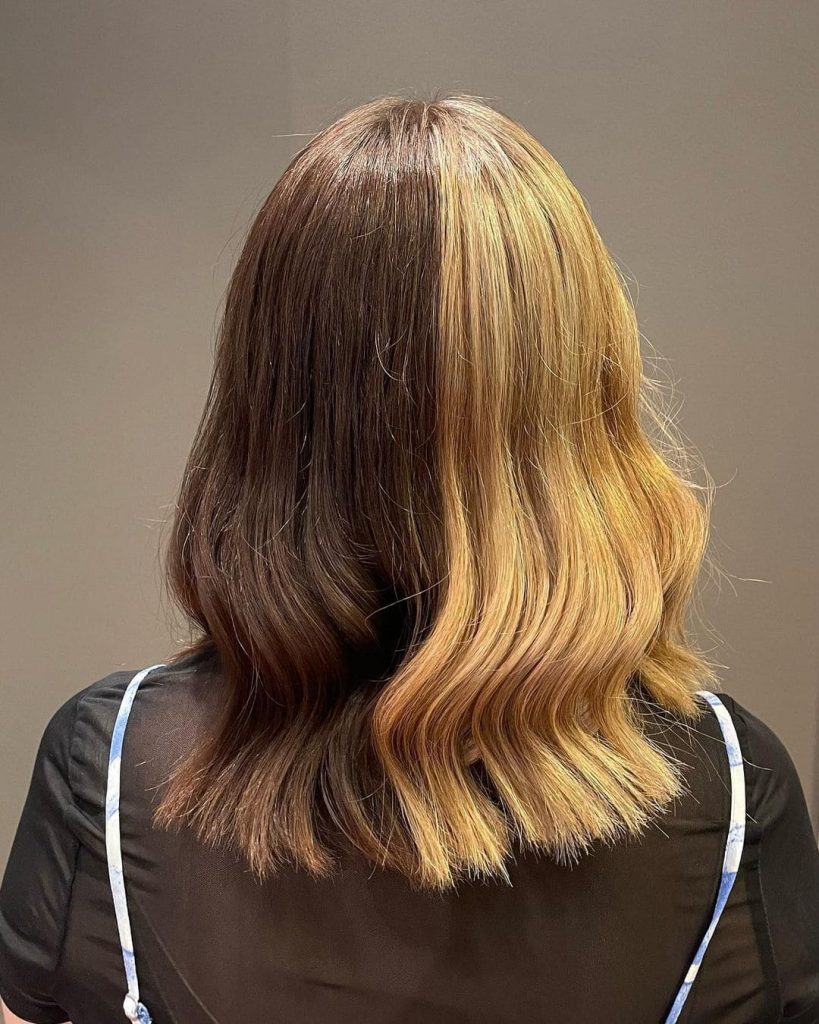 25. Different shades of brown
26. Purple and green look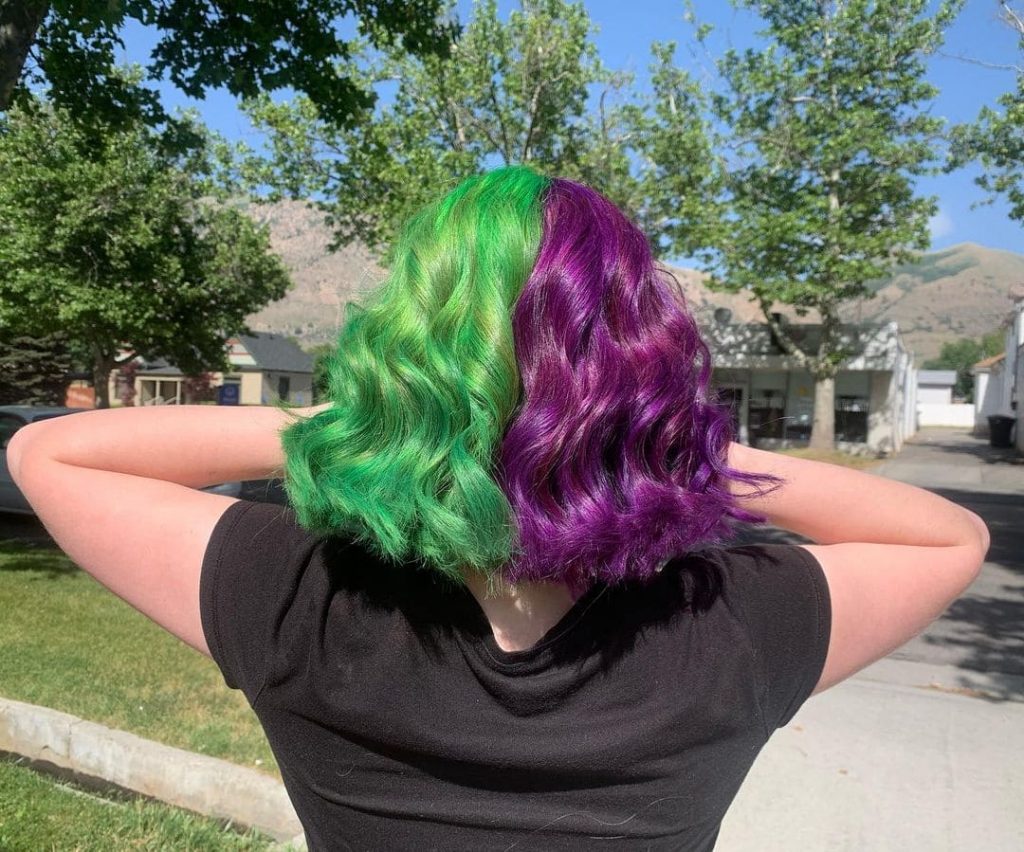 27. Uniform split dyed hair look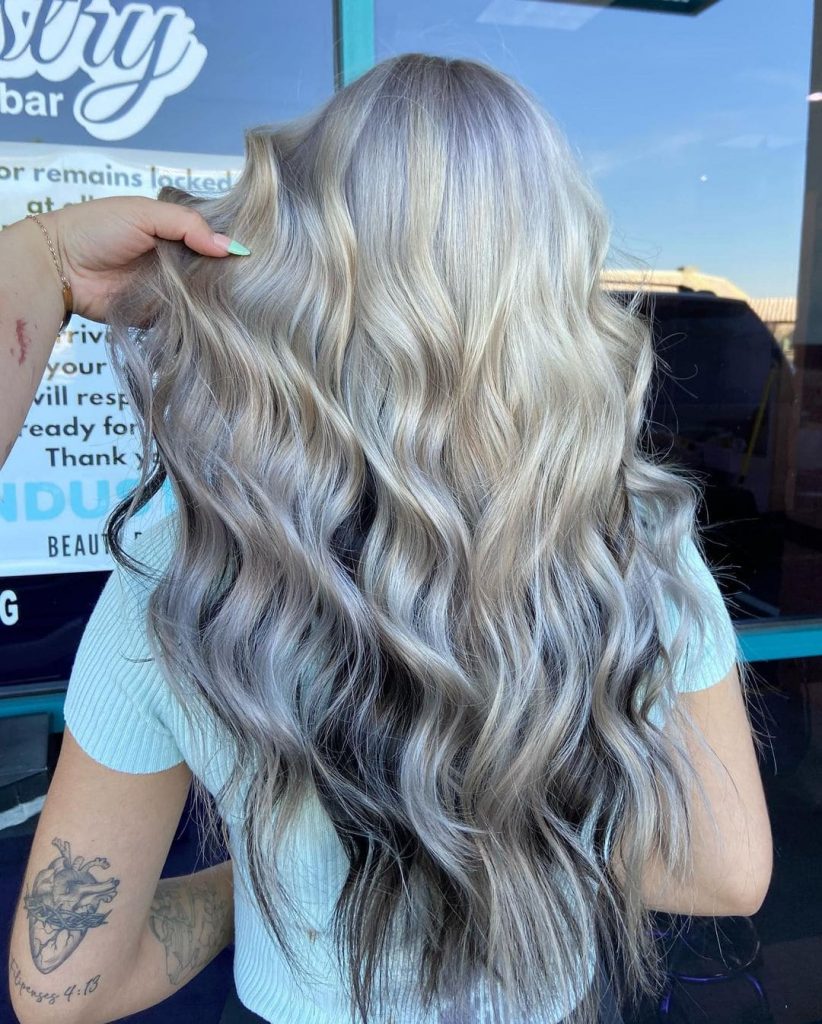 28. Black And Pink Look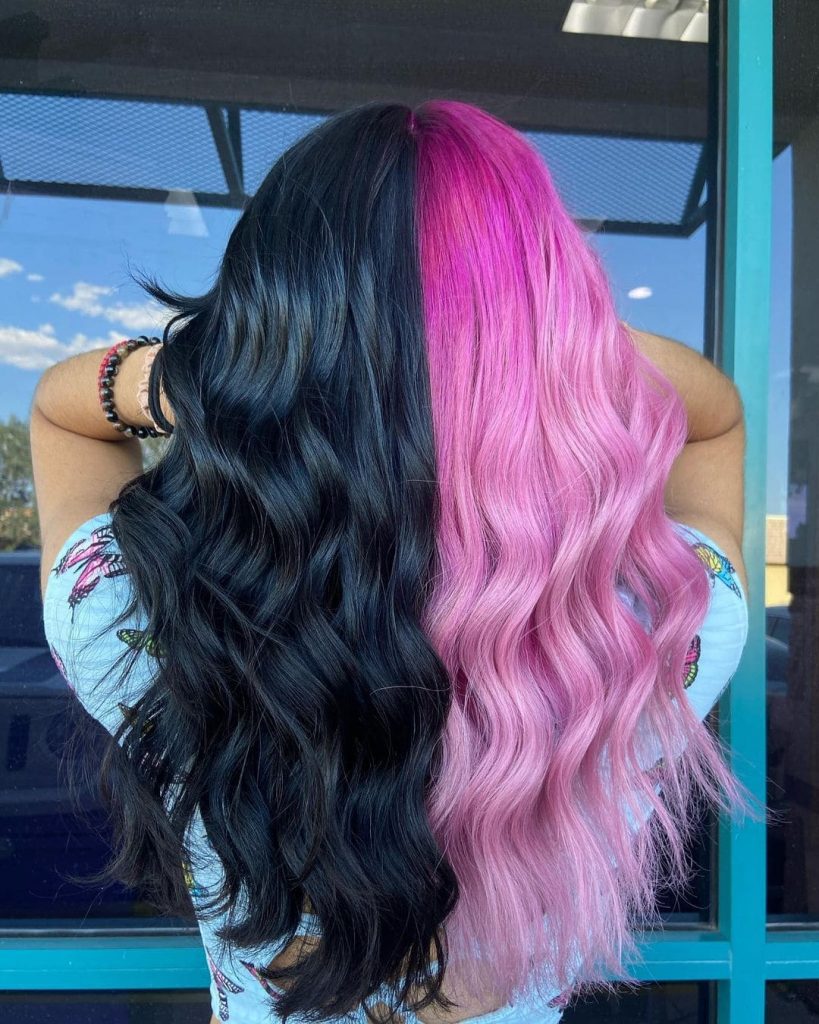 29. Stylish pink/black design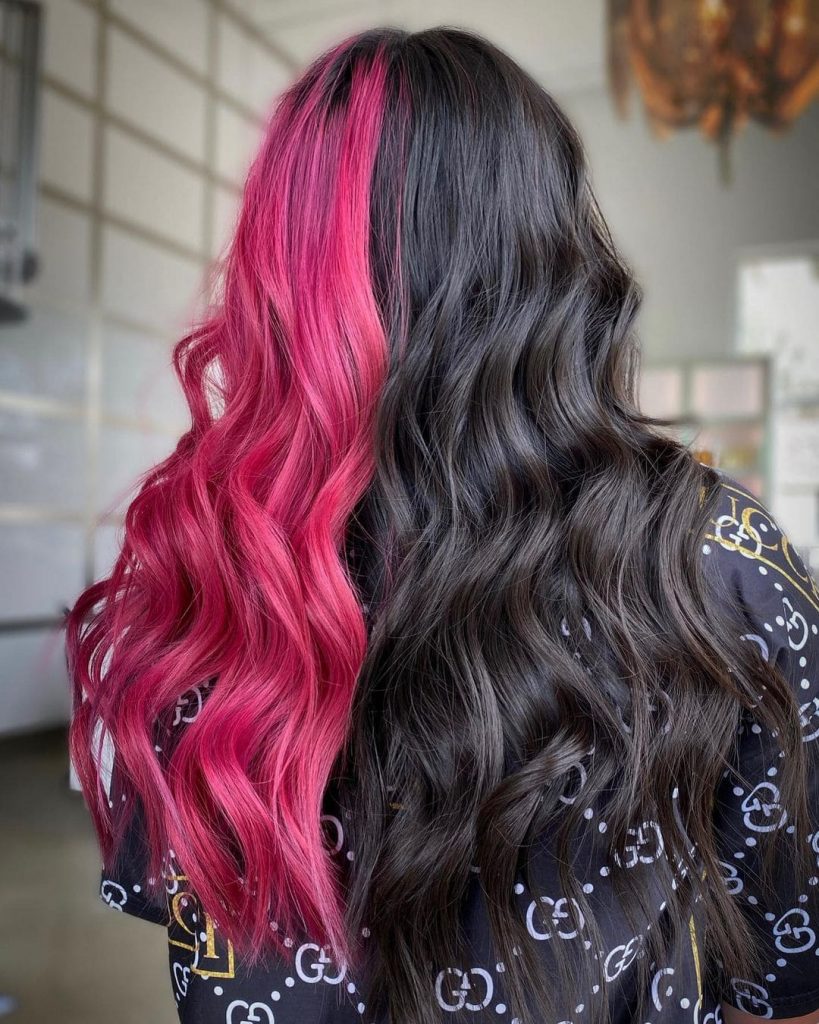 30. Red and black split-dyed hair
31. Curly and colored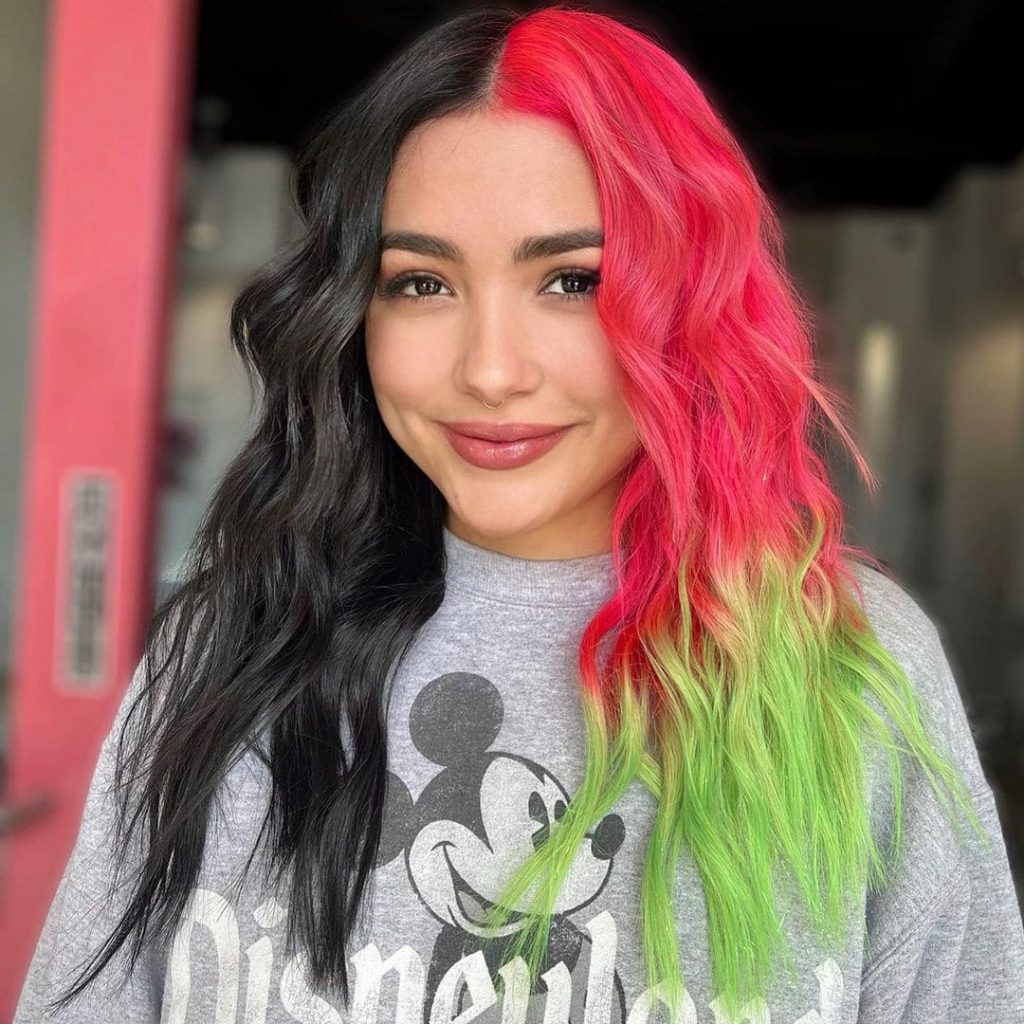 32. Royal green look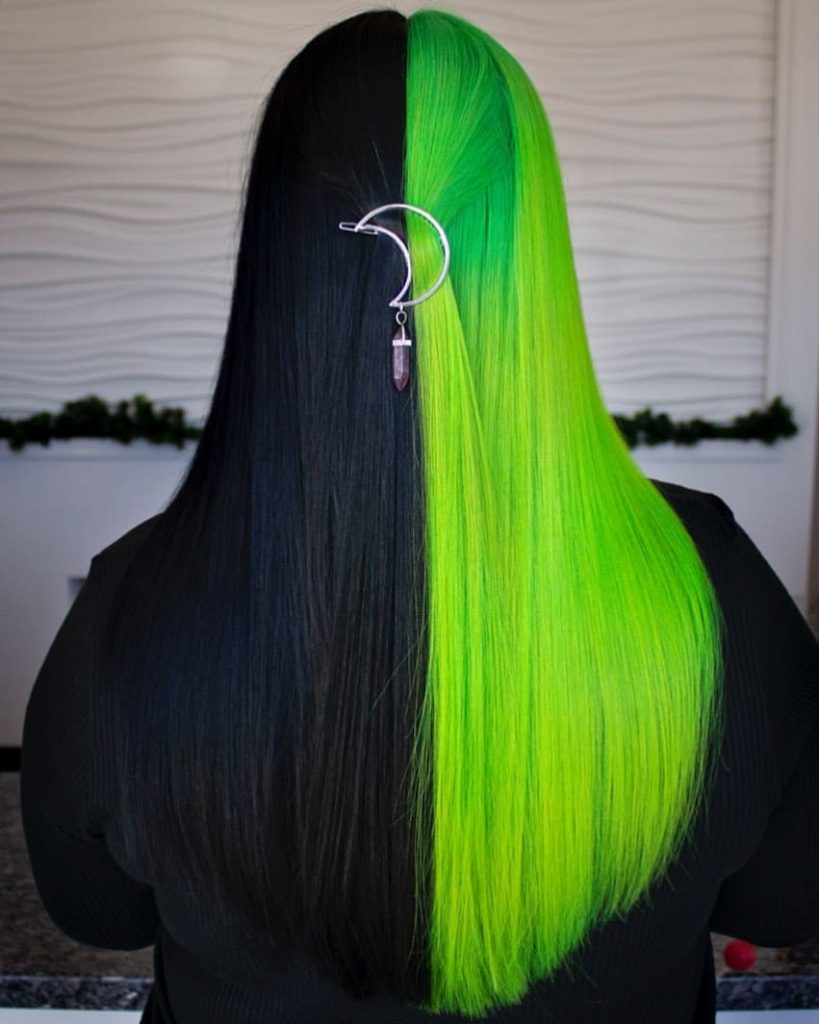 33. Yellow and pink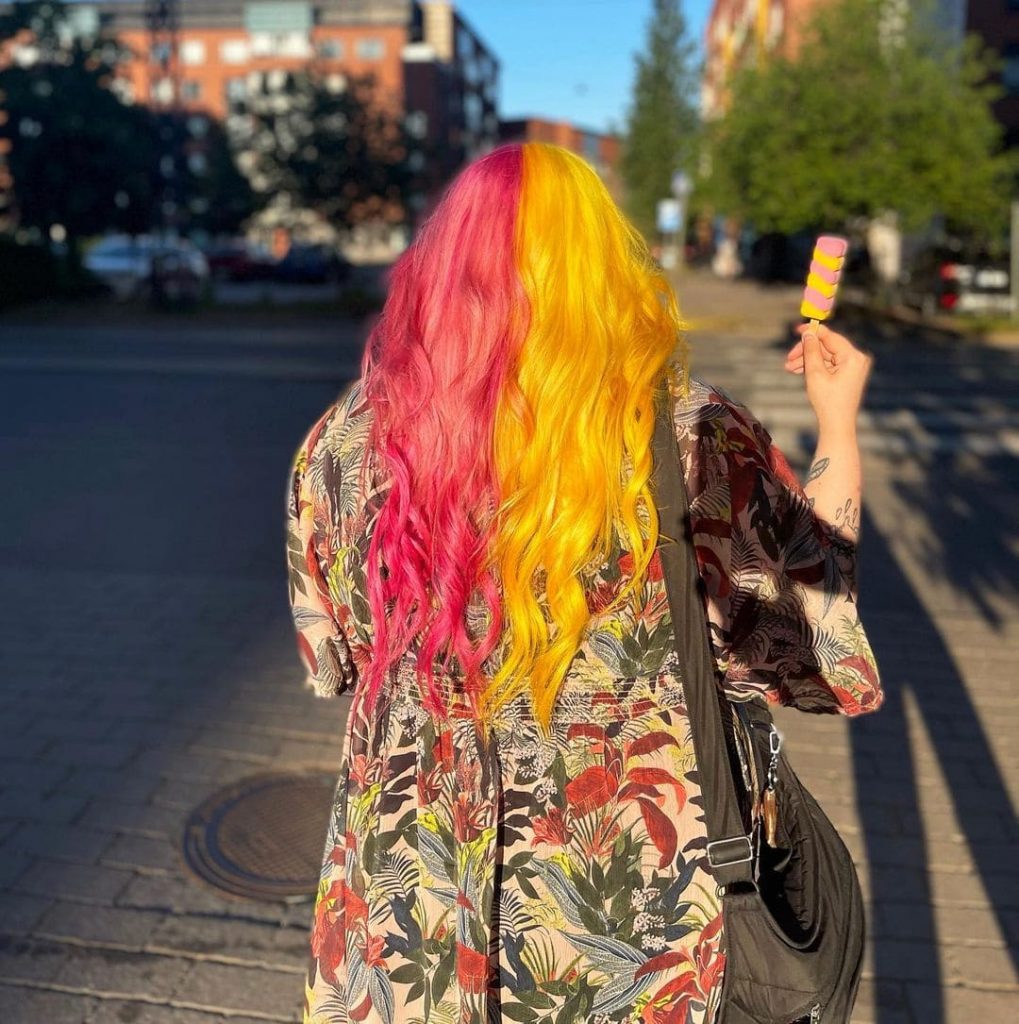 34. Blue and black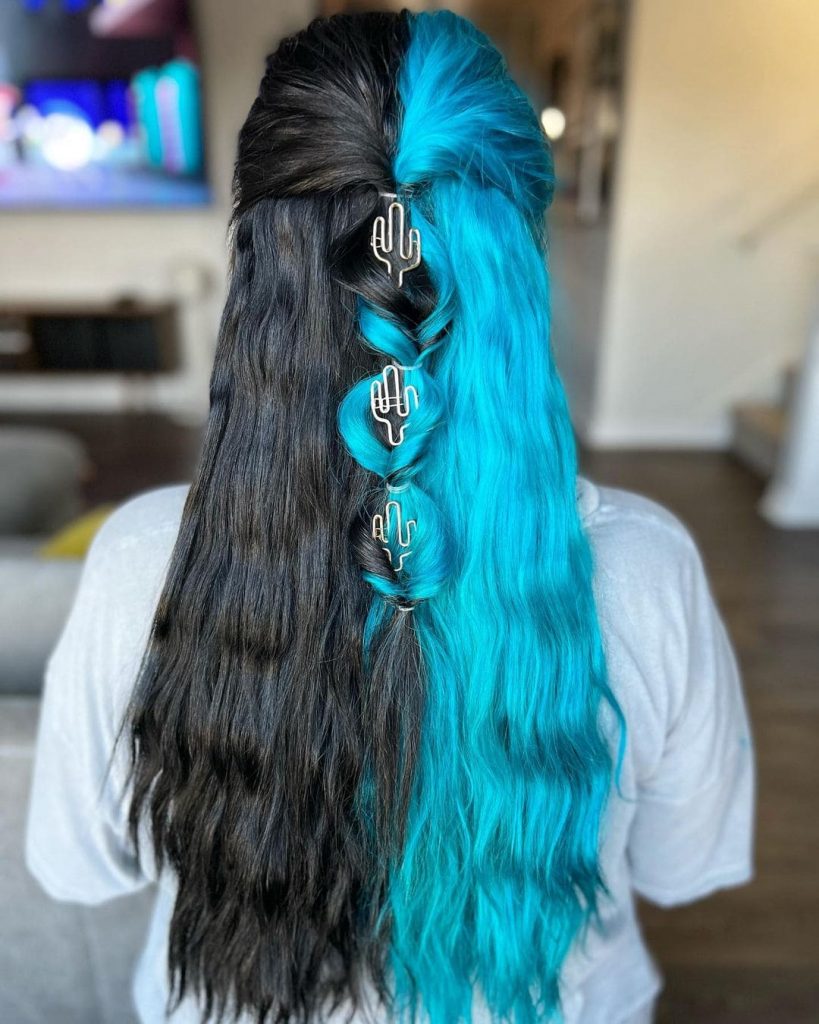 35. Split Bun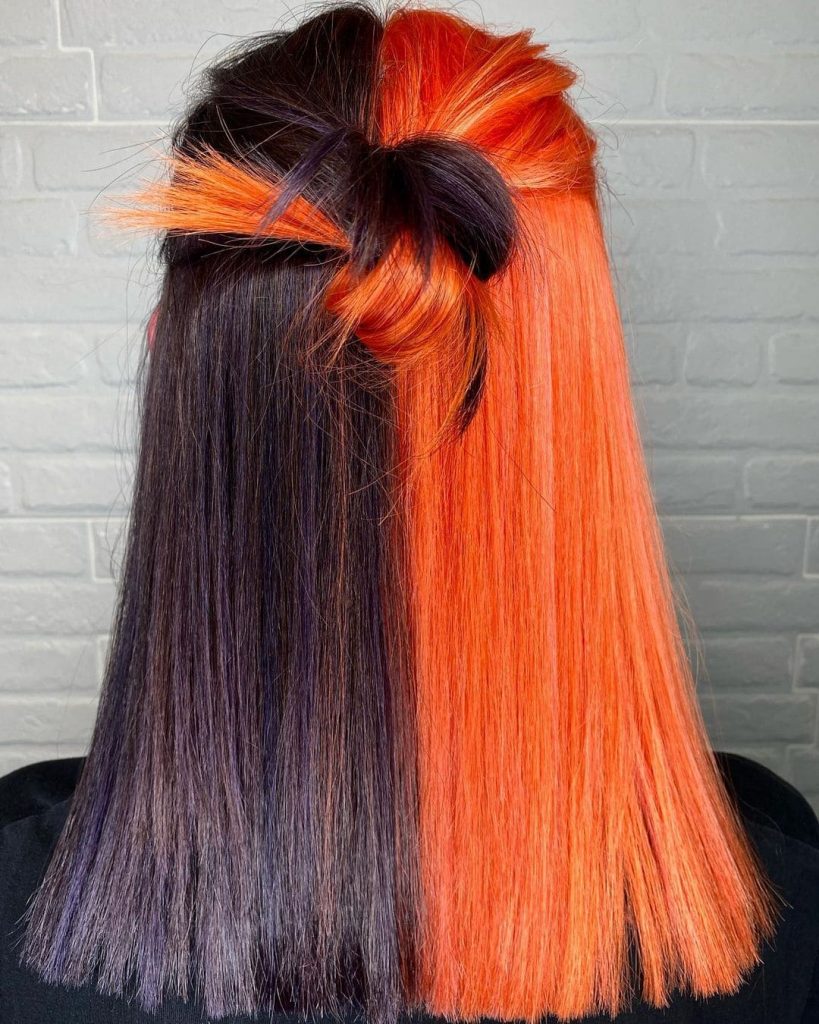 36. Grey and maroon design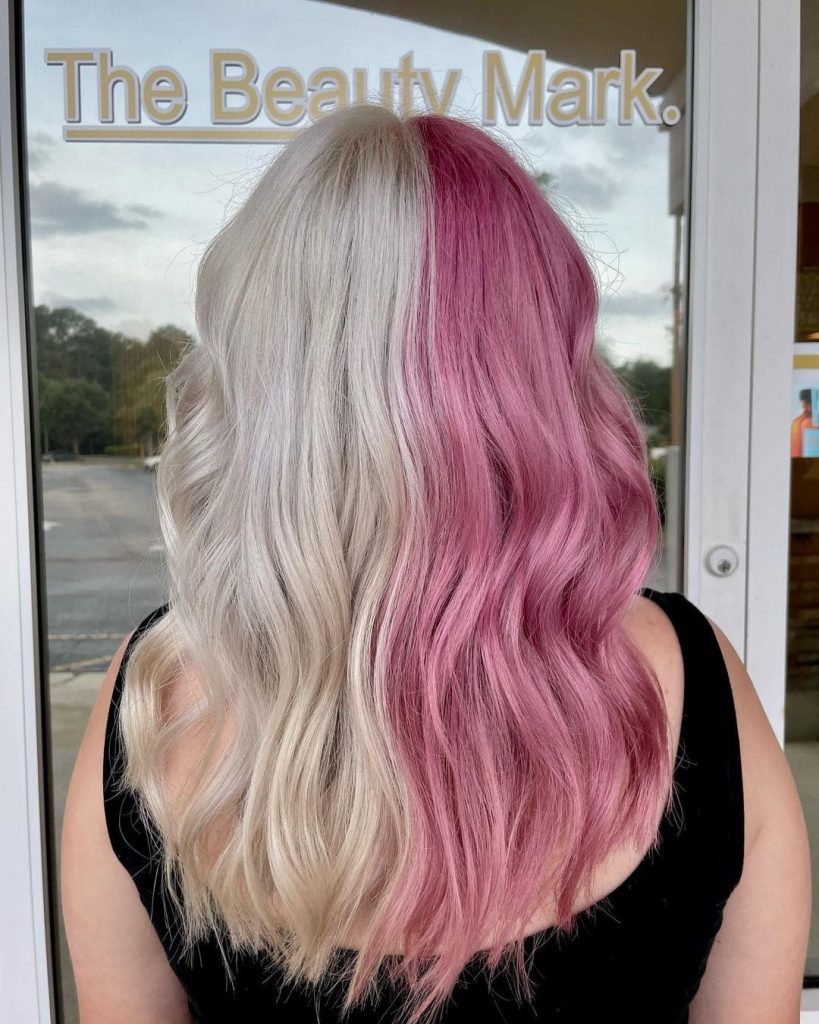 37. The bossy look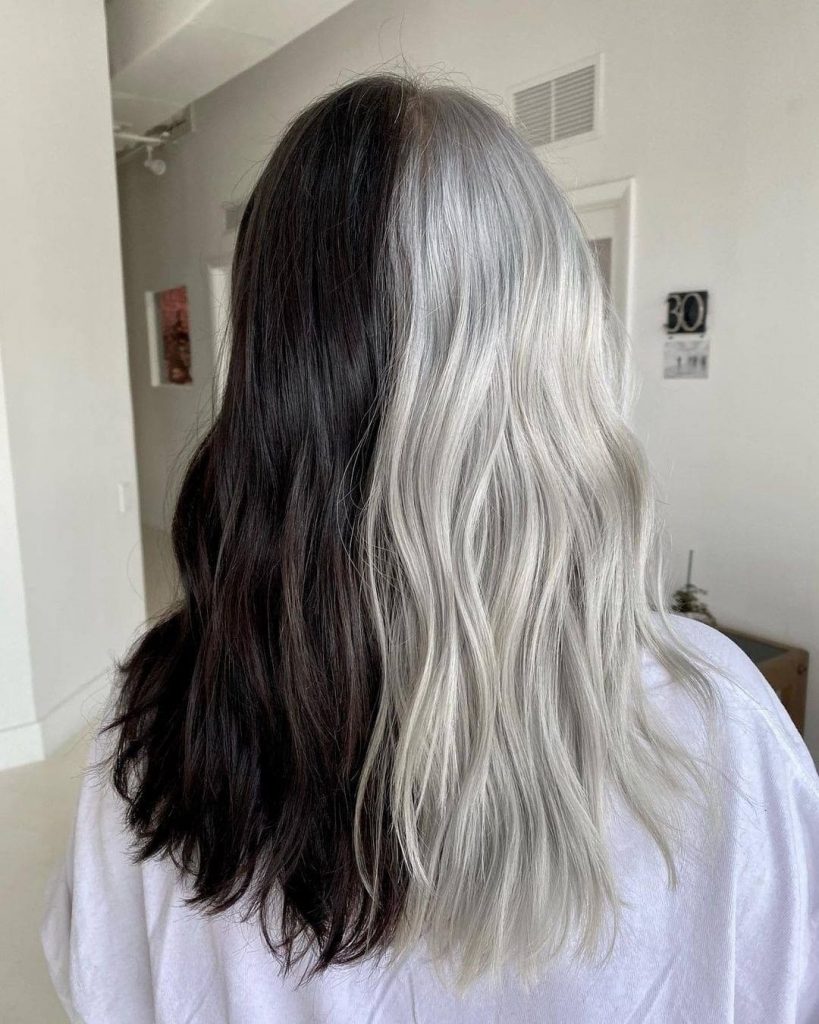 38. Beautiful pink and purple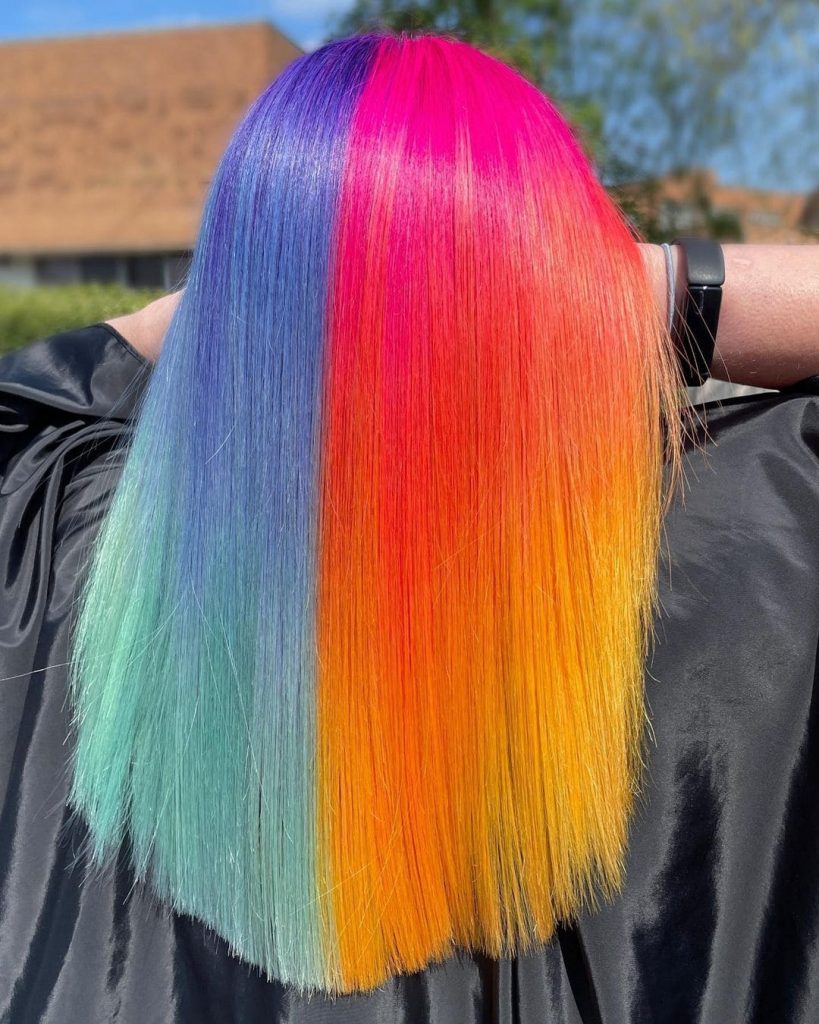 39. Brown And Purple splitting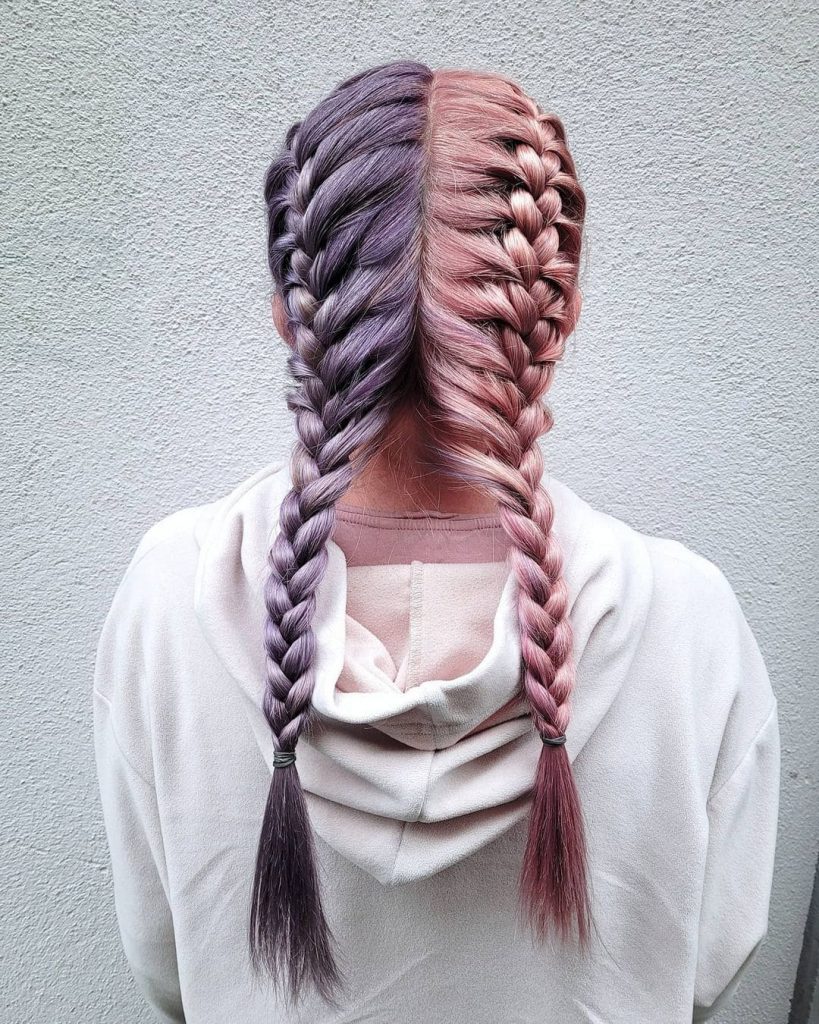 40. pink and green
How to Choose Your Color
It doesn't have to be difficult to get the ideal shade of split hair dye. Make sure you choose the hue that best complements your skin tone, eye color, and natural hair color whether you want a slight alteration or something more drastic.
Here are some suggestions for picking the ideal shade of split hair dye.
Consider Your Natural Hair Color:
When choosing a shade of split hair dye, it is important to consider your natural hair color. If you have light brown or blonde hair, going for a darker shade may be too harsh and overwhelming.
On the other hand, if you have dark brown or black hair, going for a lighter color might not be as noticeable.
Know Your Skin Tone:
It is also important to consider your skin tone when choosing the right shade of split hair dye.
If you have a pale complexion, opt for warm shades such as copper or golden browns; if you have darker skin, choose cooler tones like ashy browns or deep burgundy.
Look at Your Eye Color:
Another factor to consider when choosing your split hair dye is your eye color. Have a light blue, green, or gray eyes? Opt for warmer colors such as copper or golden blondes.
If you have darker colored eyes like brown or hazel, choose cooler tones such as ashy browns or deep burgundy.
Consider the Lighting:
When choosing a shade of split hair dye, it is important to consider the lighting in your home and workplace.
Certain shades look different in natural sunlight than they do in fluorescent lighting, so make sure you choose a color that looks good in both.
Try a Test Sample:
To make sure you get the right color, it is always a good idea to do a test sample first.
Apply some split hair dye on a strand of your hair and leave it for 24 hours before washing to see how the color looks in natural light.
This will help you make an informed decision about the color of your split hair dye.
By following these tips, you should be able to choose the best shade of split hair dye for yourself.
Remember to always research different colors and test out a sample before applying the dye to all of your hair.
With the right shade, you can enjoy beautiful and vibrant-looking locks!
Split dyed hair aftercare           
Caring for split dyed hair can be a challenge, but with the right techniques and products, it's possible to maintain vibrant color and prevent further damage. Here are some tips for keeping your split dyed hair looking its best:
Use gentle products: When washing your hair, choose a sulfate-free shampoo and conditioner that are specifically designed for colored hair. These products are less likely to strip the color and cause damage.

Avoid heat styling: Heat styling tools, such as flat irons, curling irons, and blow dryers, can cause further damage to split dyed hair. If you must use heat styling tools, be sure to use a heat protectant spray to minimize damage.

Protect your hair from the sun: UV rays from the sun can cause fading and damage to your hair. Wear a hat or use a hair product with SPF protection when spending time outside.

Deep condition regularly: Regular deep conditioning treatments can help to restore moisture and prevent further damage to your split dyed hair. Look for products that contain nourishing ingredients such as argan oil, coconut oil, or keratin.

Trim regularly: Regular haircuts can help to prevent split ends and keep your split dyed hair looking its best. Aim to get a trim every 6-8 weeks.

Be careful when brushing: Wet hair is more prone to breakage, so be sure to use a wide-tooth comb or detangling brush when brushing your hair after washing. Start at the ends and work your way up to the roots to avoid pulling and breaking your hair.

Touch up roots regularly: To keep your split dyed hair looking its best, touch up your roots every 4-6 weeks. This will help to prevent noticeable regrowth and keep your color looking vibrant.
By following these tips, you can help to maintain the color and prevent further damage to your split dyed hair. With proper care, you can enjoy beautiful, healthy-looking hair for months to come.
Frequently Asked Questions
What is split-dyed hair called?
You may call it half and half dyed hair. This hairstyle has become commonly known as split dyed hair design.
Is split-dyed hair a trend?
Everybody knows that split-dyed hair has become a trend since 2021. However, even in 2022, this design has not yet lost its trending nature.
What is peekaboo hair color?
Peekaboo hair color refers to different colors applied at the bottom of your split-dyed hair. It gives a beautiful touch to your hairstyle, making it more attractive.
Is split dye still in style 2022
Split dyeing is still popular in 2022. It is a great way to add interest and depth to your hair color.