We have celebrated Saint Patrick's for many years. Now that this day approaches so fast, we need to prepare excellently and feel in the theme as the day comes. We have used green, gold, and shamrocks themes for many years to grace this day. But you may add some more classic colors into these and be in the theme while embracing the celebration.
Just like you prepare for the appropriate hairstyle and clothes, your nails will also require your attention. One great day to do so will be by letting the theme colors in your nails uniquely. Different shades and other matching colors will help you develop the perfect nail design for St Patrick's Day.
St Patrick's Day Nails will help keep the theme and solidarity of this renowned Saint Patrick who touched many lives. Traditionally, you may be attending a St Patrick's party, doing the shamrock's decorations, or preparing corned beef and cabbage while attending the 'ceili.' Whichever tradition you find yourself participating, fabulous St Patrick's Day Nails will be a plus.
1. The Green Nail Design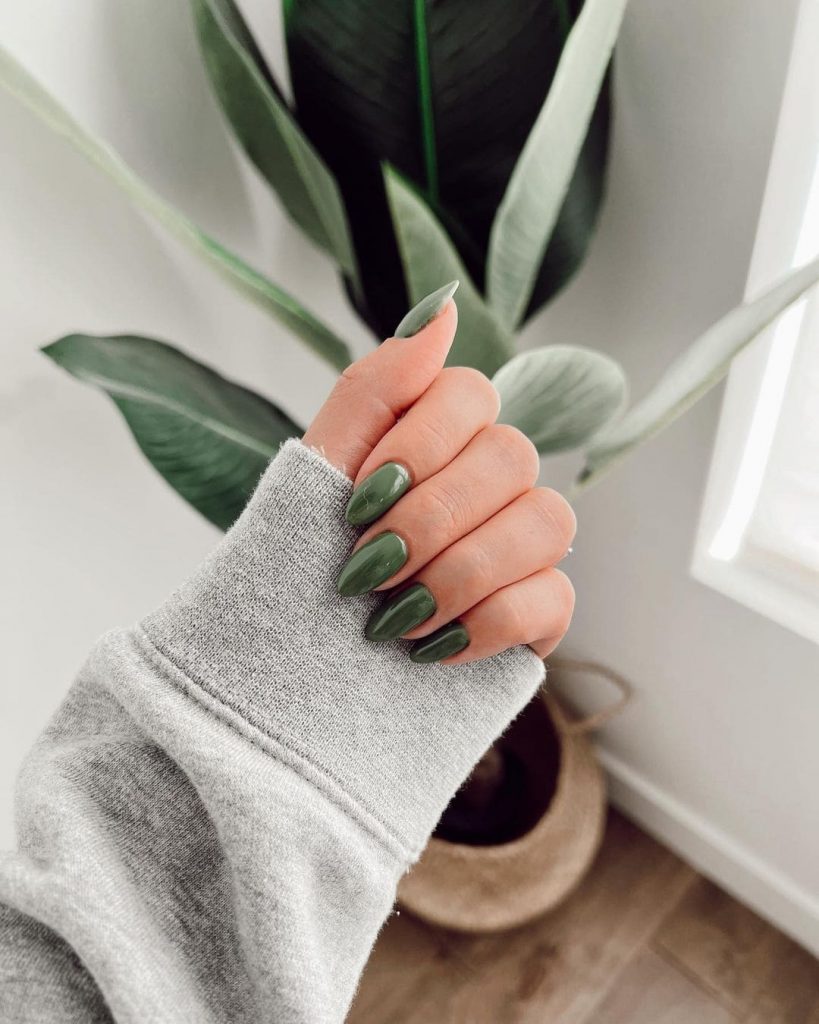 This design will be perfect for St Patrick's Day with its unique green shade.
---
2. The Glitter Nail Design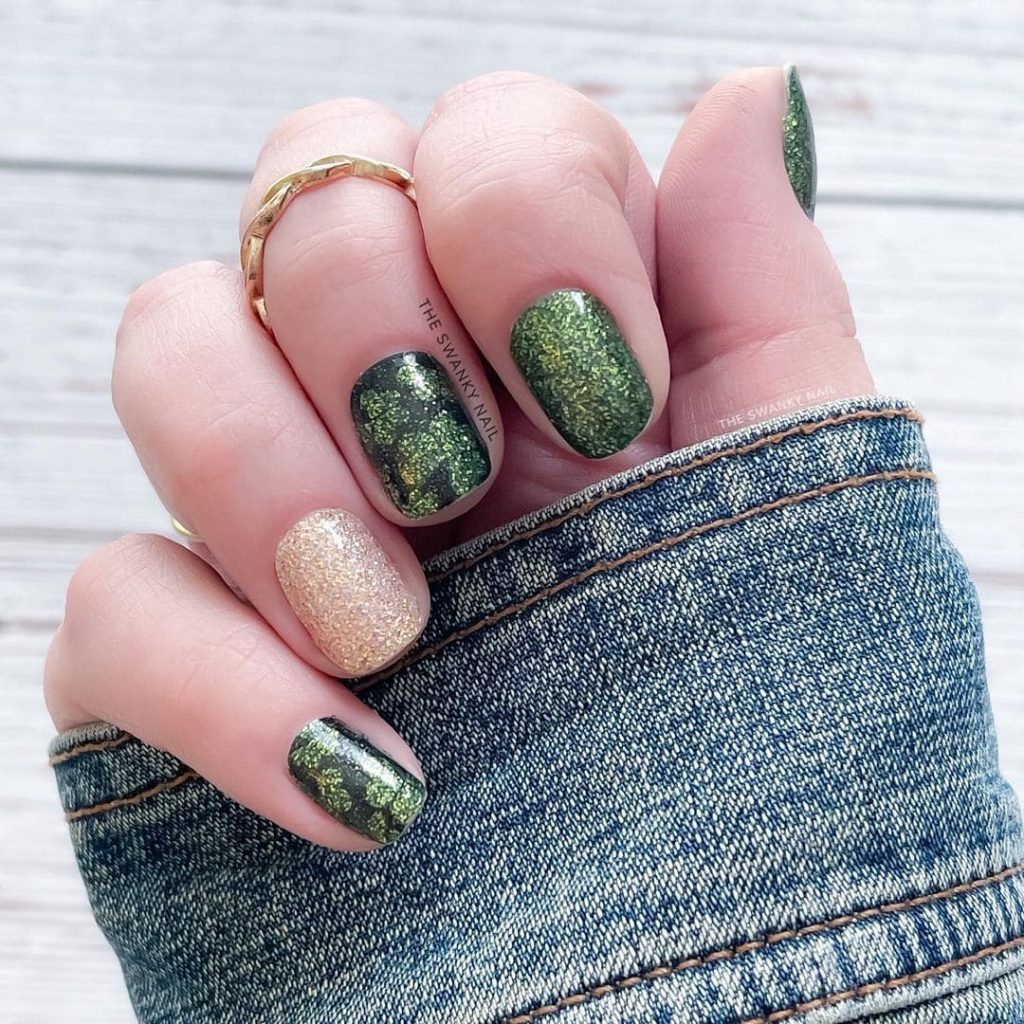 This design will not disappoint this day since it will give your nails the attention they deserve.
---
3. The Golden Zip Nails Art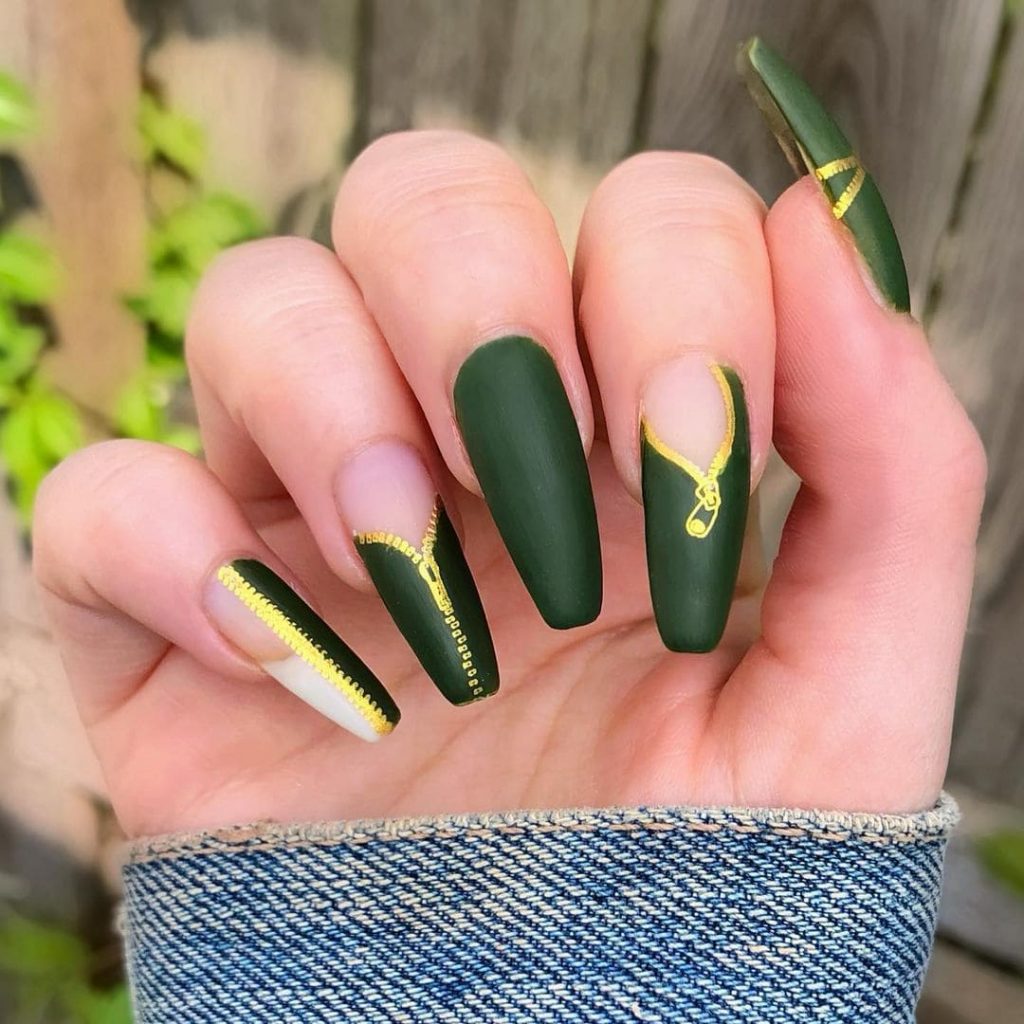 Wow! This design gives a perfect nail idea for St Patty celebrations.
---
4. The Dark Glitter Green Look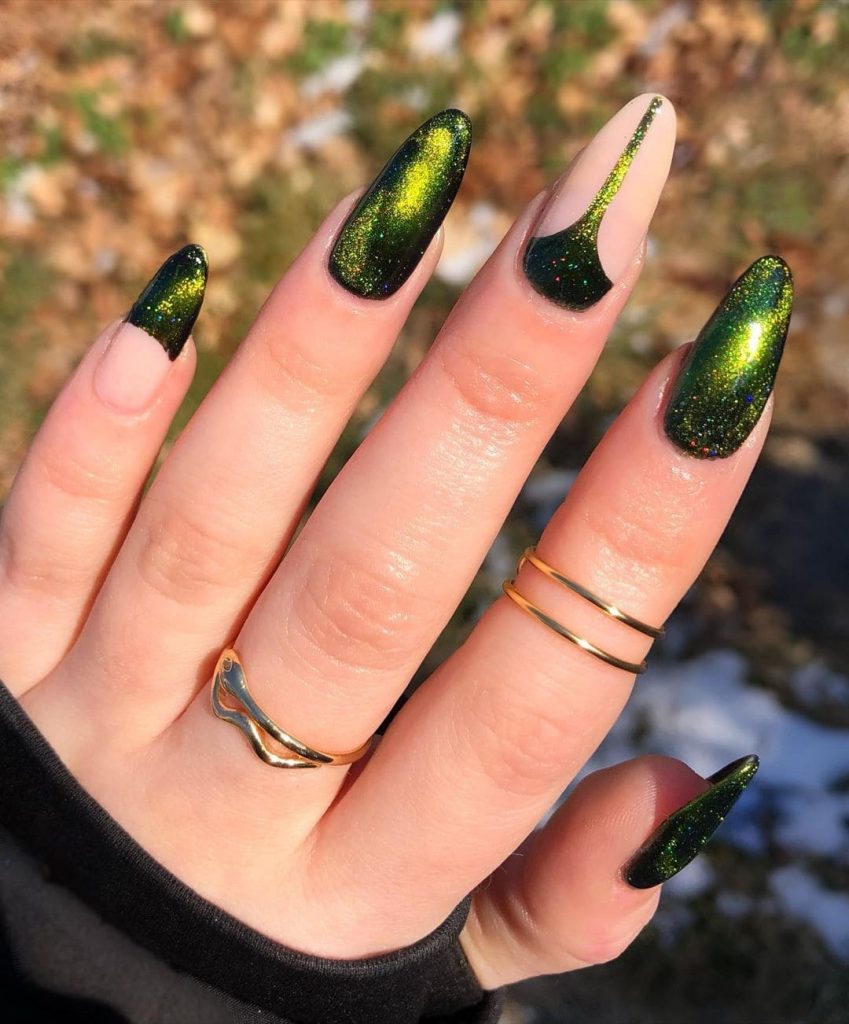 The perfect nail polish will help you recreate this look for St Patrick's Day.
---
5. Black Polka Dots Design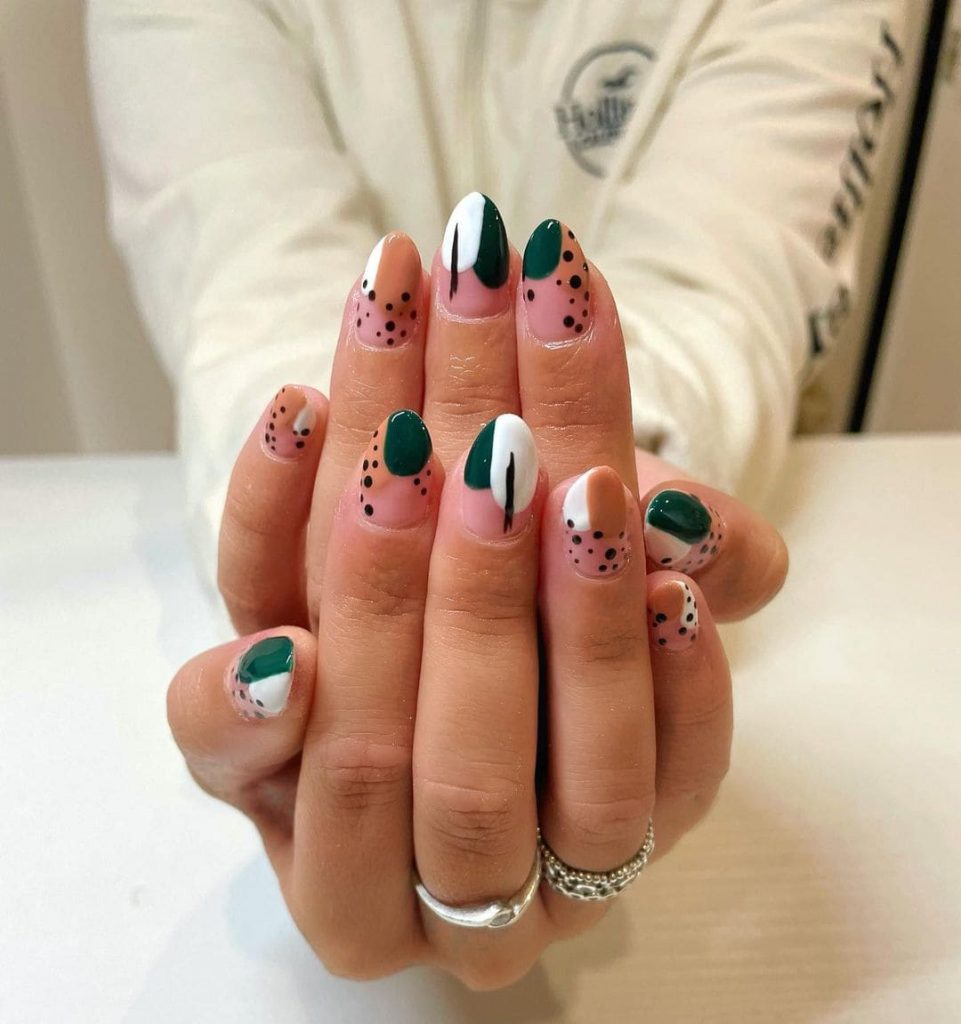 This day's nail art needs to get to this level. You will get this look by investing in quality green and gold nail polish.
---
6. The Glittering Green And Gold Look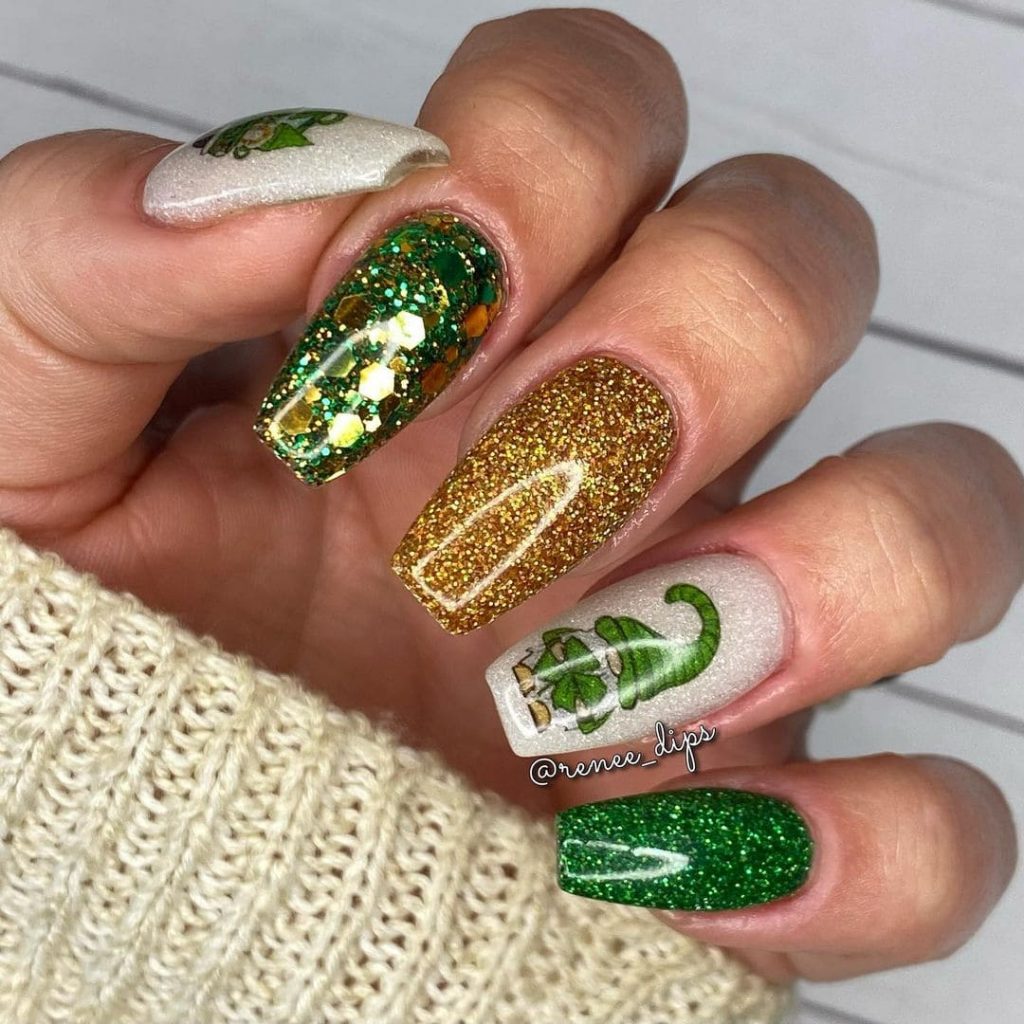 Green and gold glitter nail polish will get you this nail design in no time. Clear nail polish will give an excellent undercoat for a glowing nail look.
---
7. Glossy Glitter Green Nails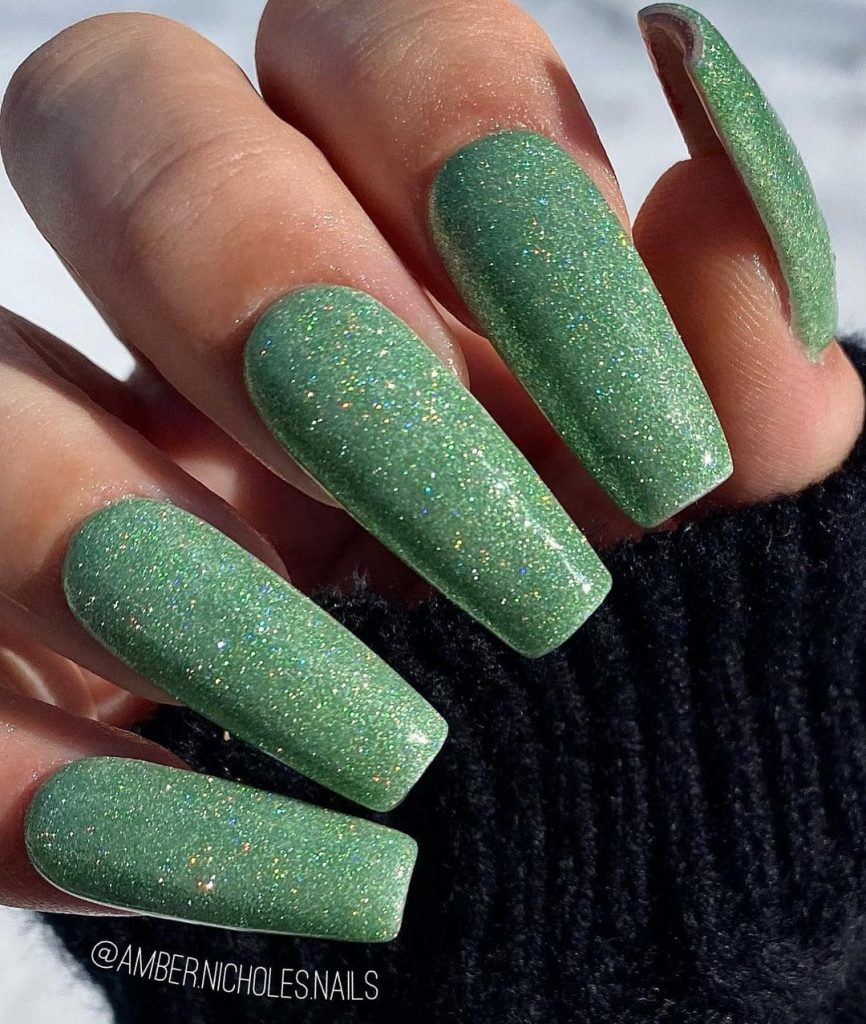 A dark green shade and some gold touches will be perfect for St Patty's day. Check out how @ambernicholesnails does it for more nail polish insights.
---
8. The Spiral Coffin Nail Art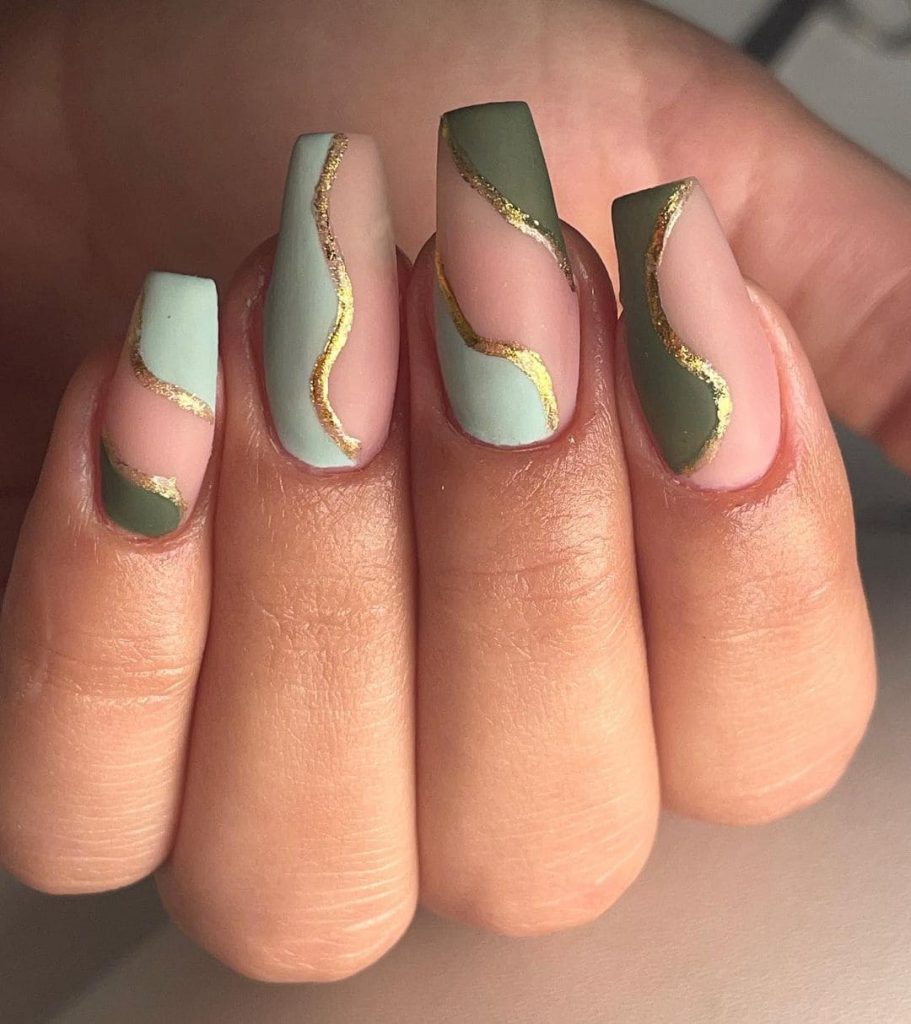 Do you need a spectacular nail design for this day's nail art? If so, @prekpaljaj-maria has the best solution for you.
---
9. Simple St. Patty's Green Design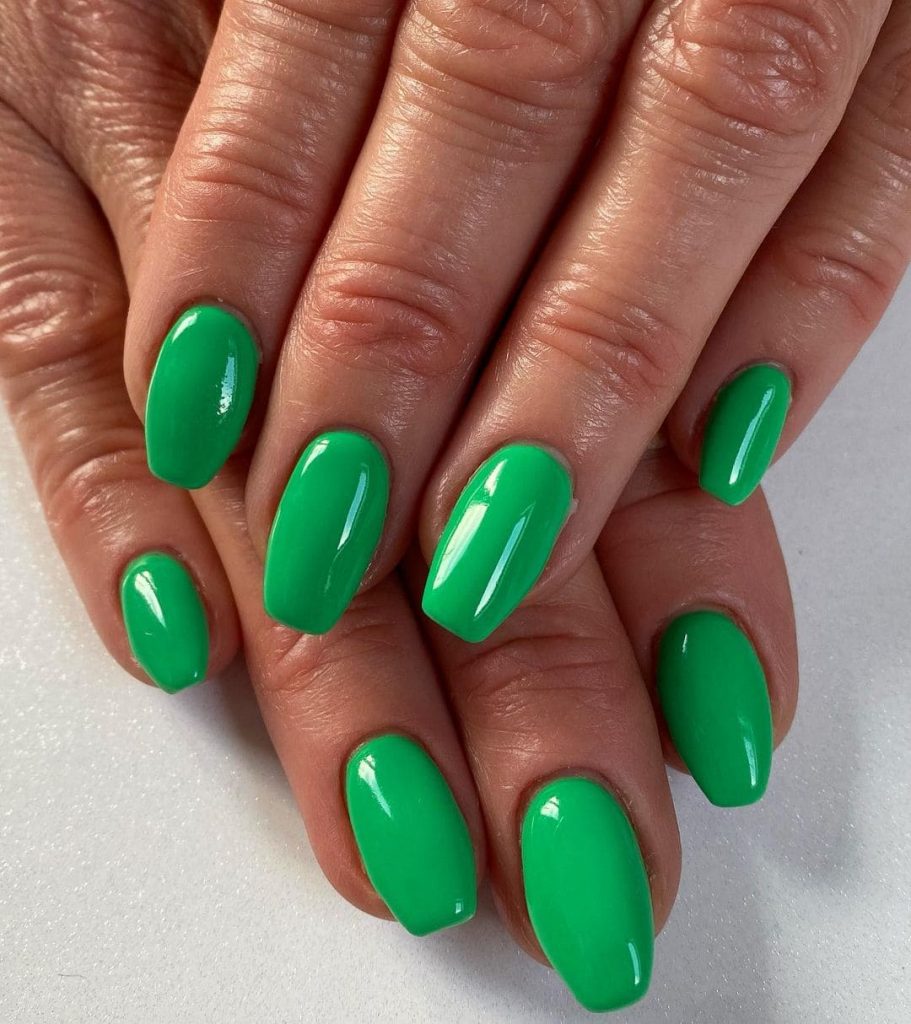 This green shade provides the best St Patrick's Day nail designs. You may play around with different gold patterns to make the design more artistic and creative.
---
10. The Long-Nail Decorated St. Patty's Design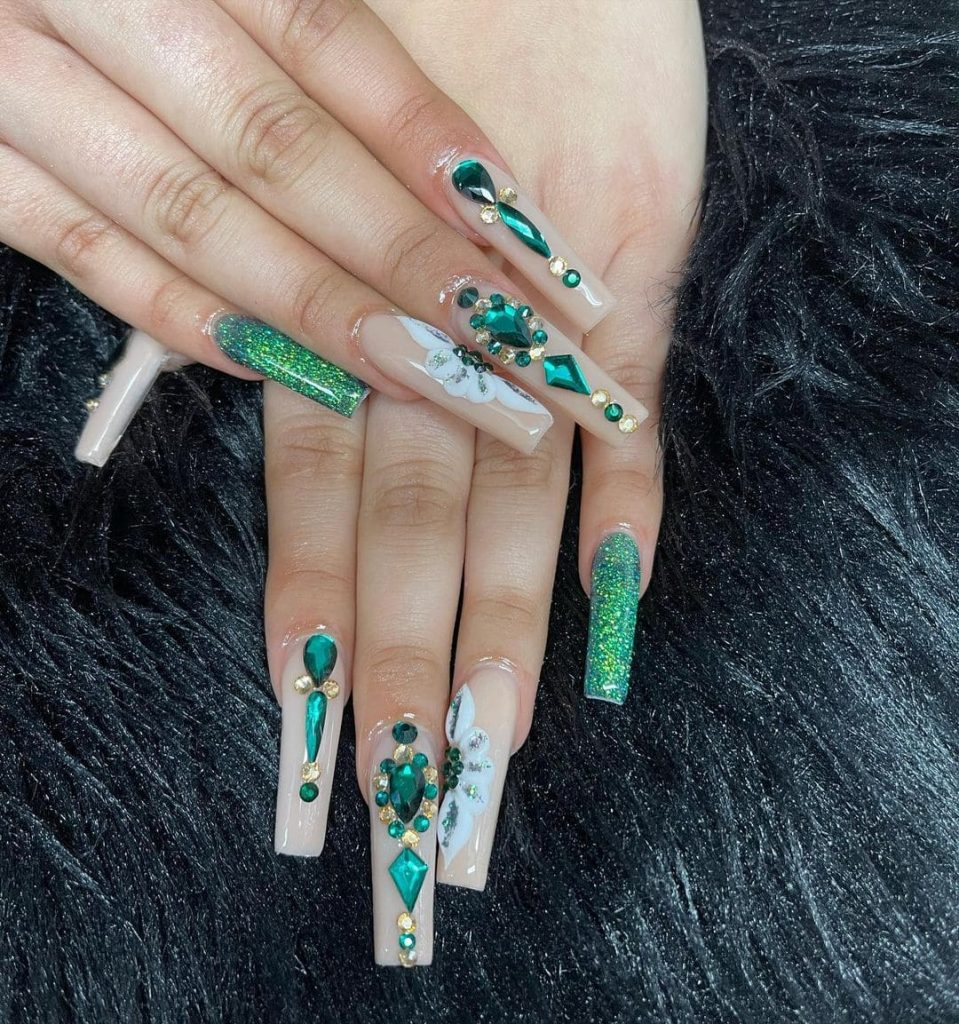 This nail design provides a fantastic option for long-nail lovers. Most accented nails will be great with this nail design.
---
11. Green And Gold Gel Chic Nails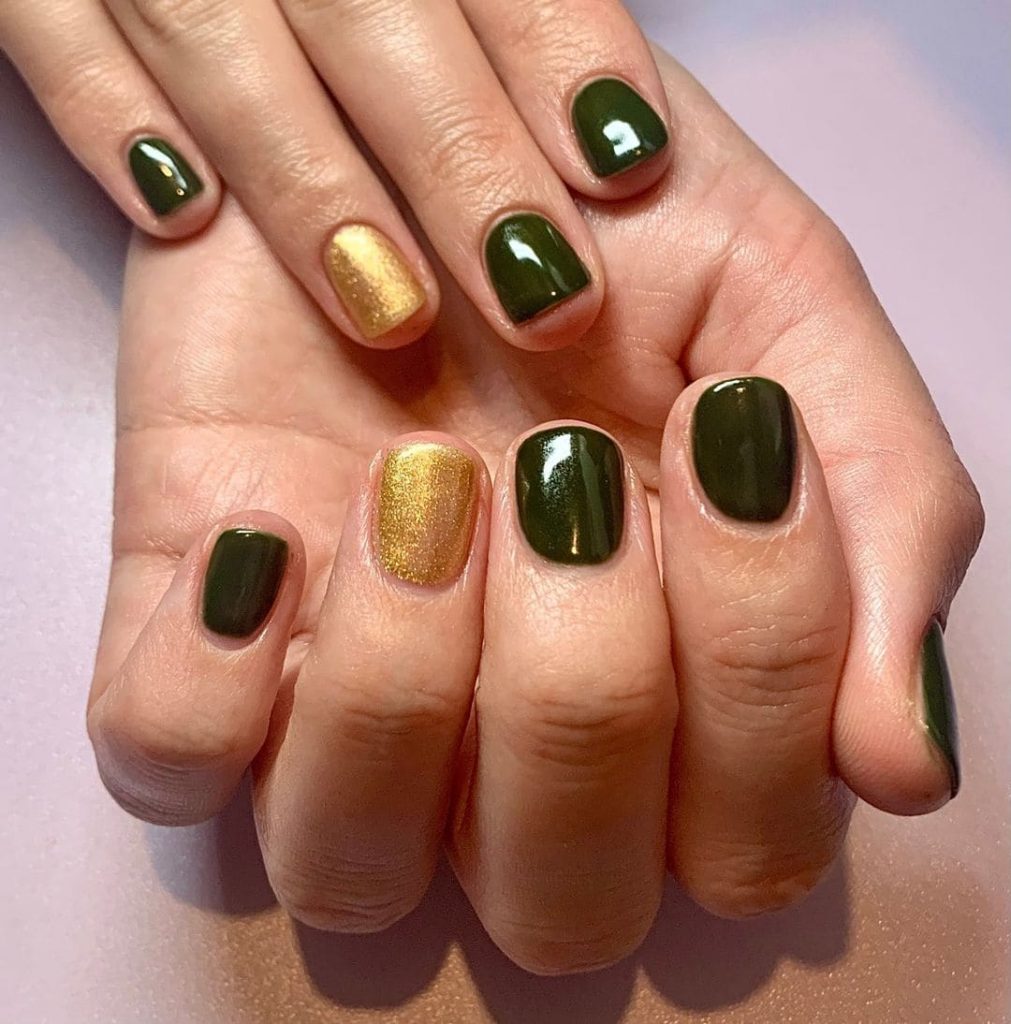 Are you looking for a simple nail design for Patrick's day? This design by @nailsbysamantha on Instagram will help you achieve your target.
---
12. This St. Patty's Nail Sticker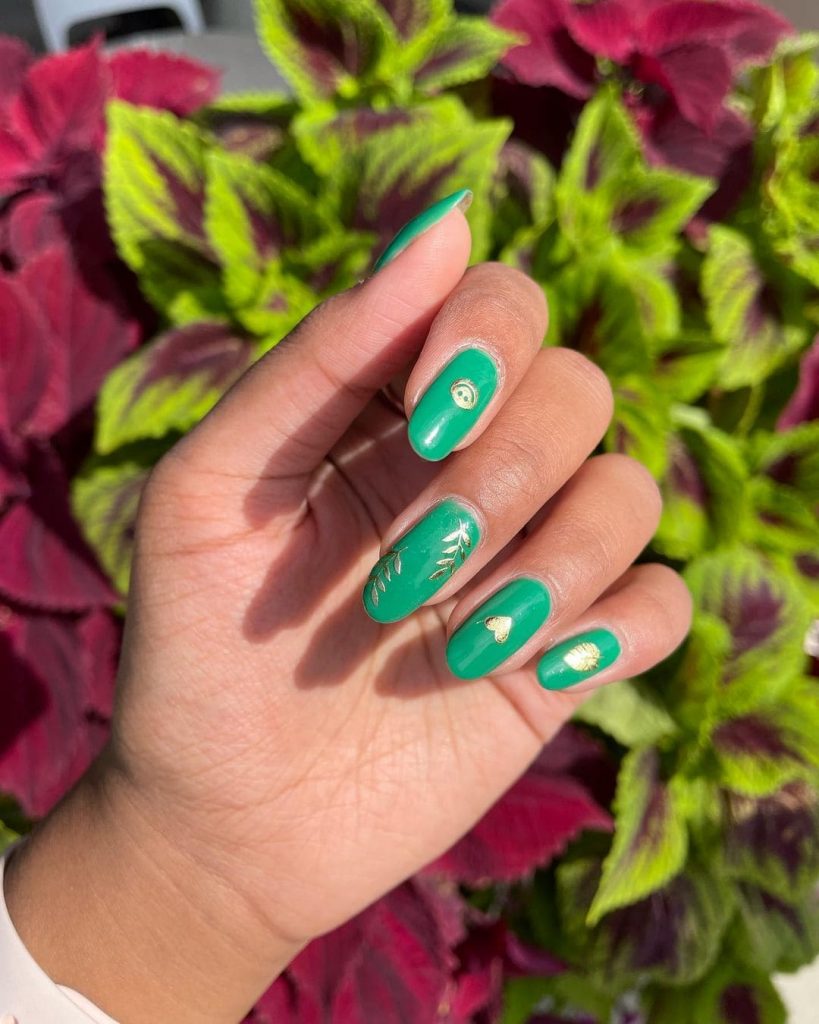 These nails will bring the glamour that comes with St Patty's day.
---
13. This Glossy Teal Green Nail Color
This nail look will suit the perfect French manicure treat.
---
14. Green with Gold Nails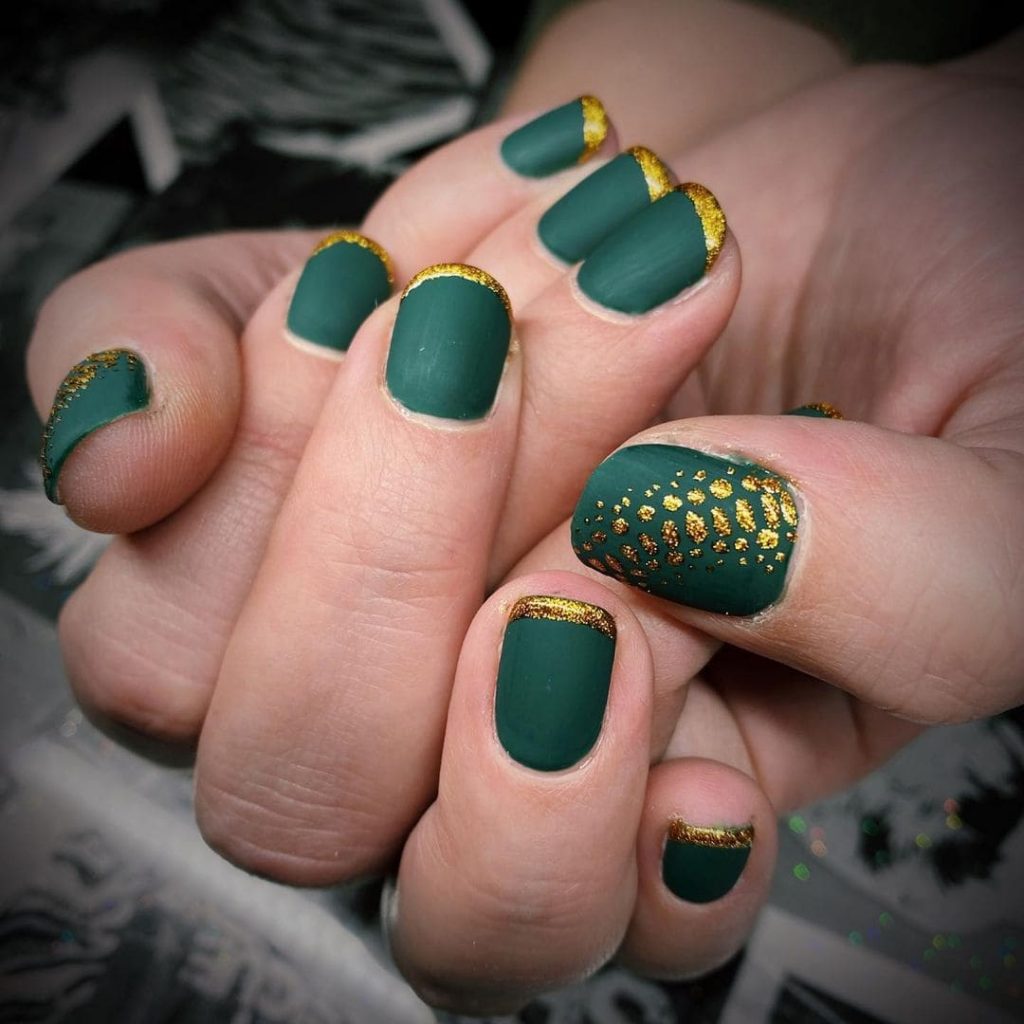 Wow! This green shade will never disappoint. Not only will the color come out attractive, the golden ends add to its overall beauty.
---
15. This Green Jelly Sour Punch Nails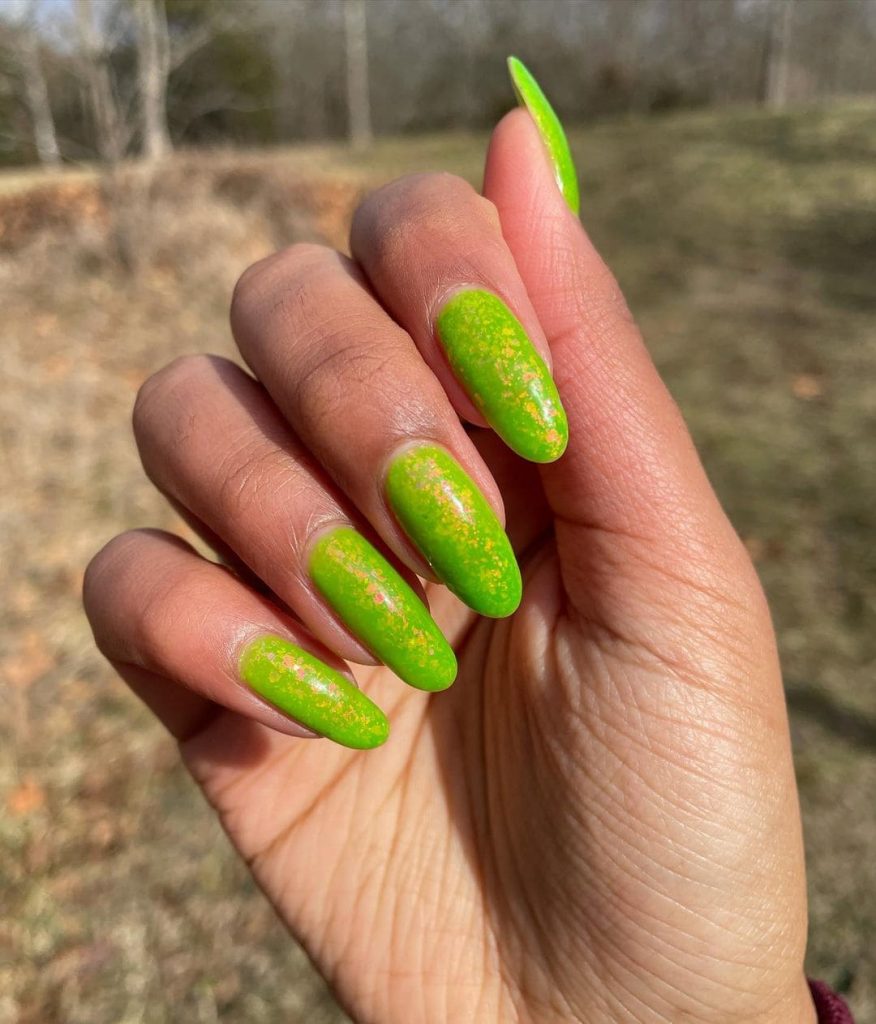 This nail design will give you a unique look at St Patrick's party.
---
16. The St Patrick's Day Nail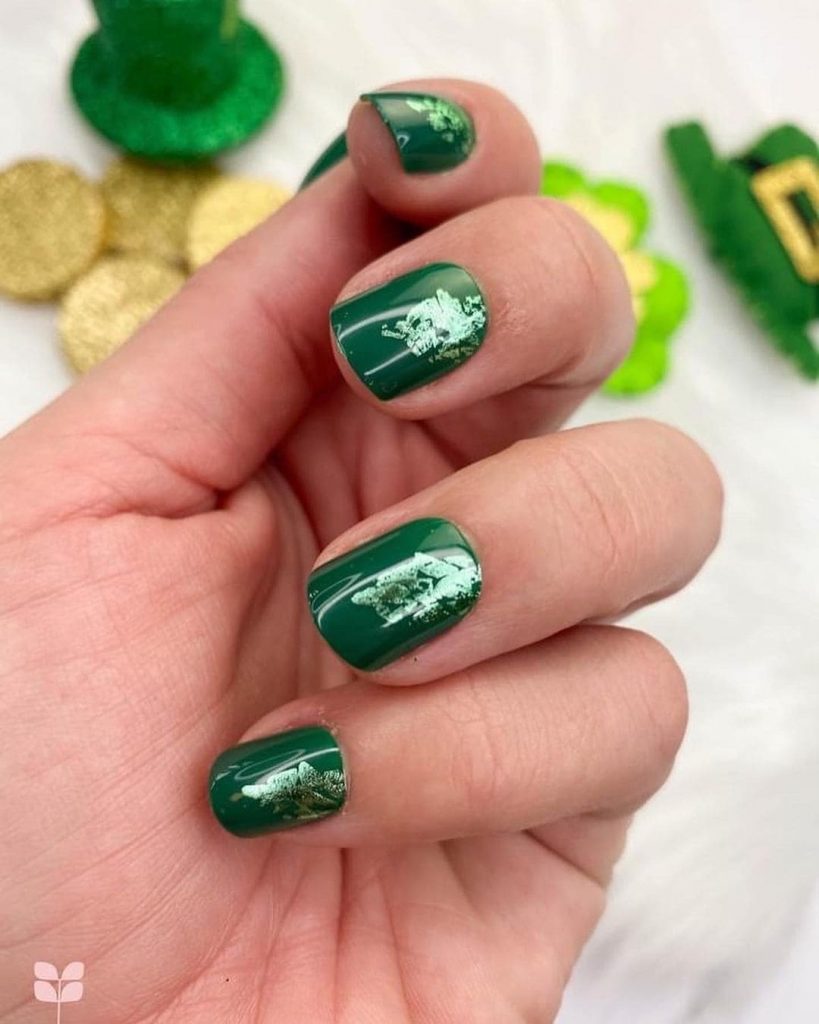 Have you tried this green shade for St Patrick Day yet? If not yet, feel free to recreate this unique nail design that particular day.
---
17. Sparkle Grinch Vibe Nails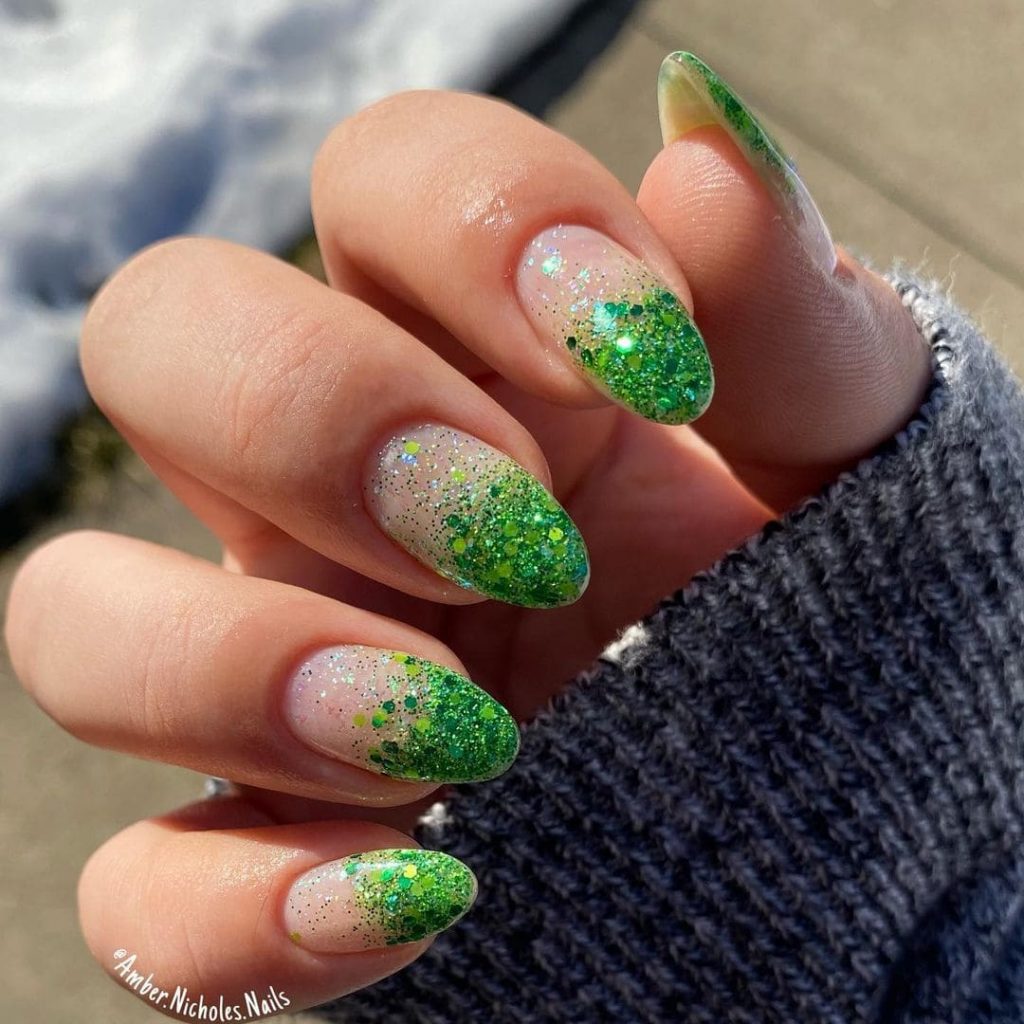 The green shades in this nail design give it the best impression for the St Patty vibes. The glitter nail polish with gel adds to the design's overall beauty.
---
18. The Perfect Green Shades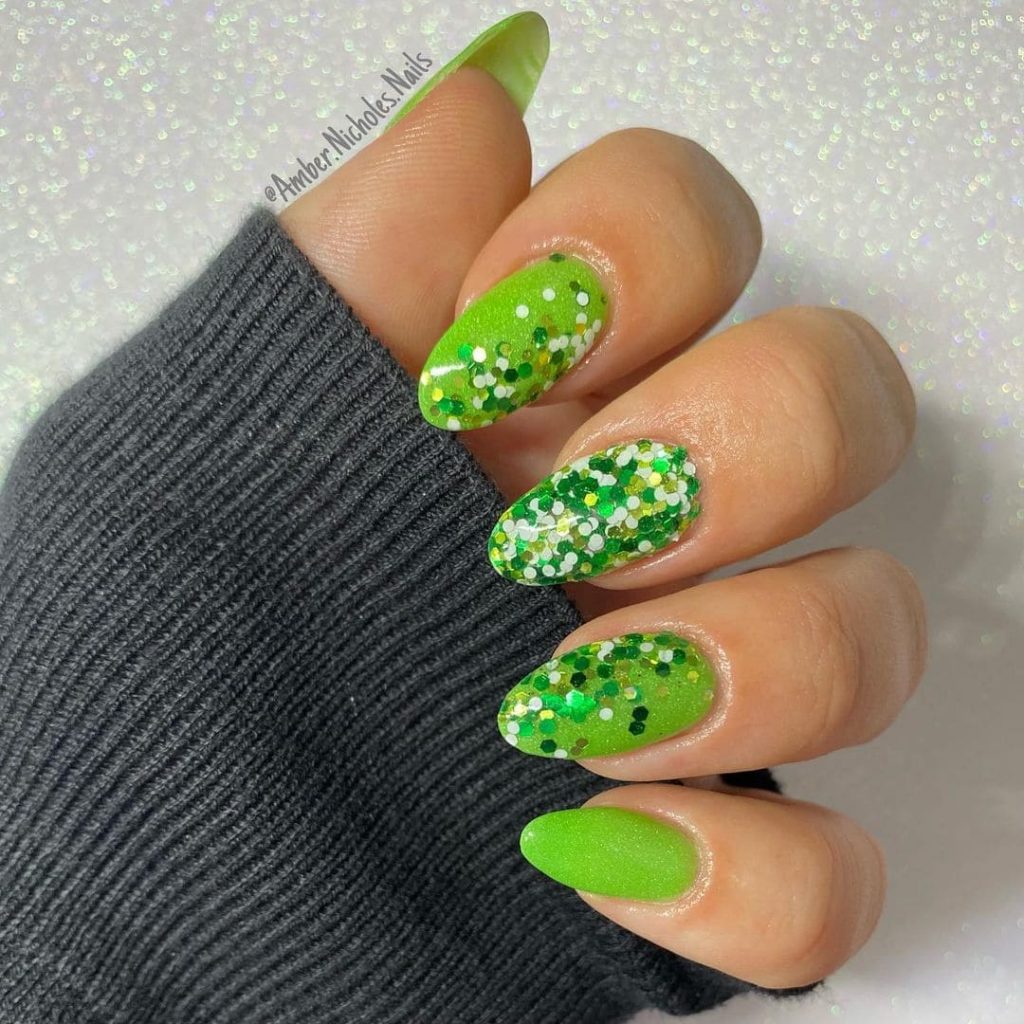 How beautiful do you find this nail design? It will not disappoint during your special events.
---
19. The Dark Green Shade Design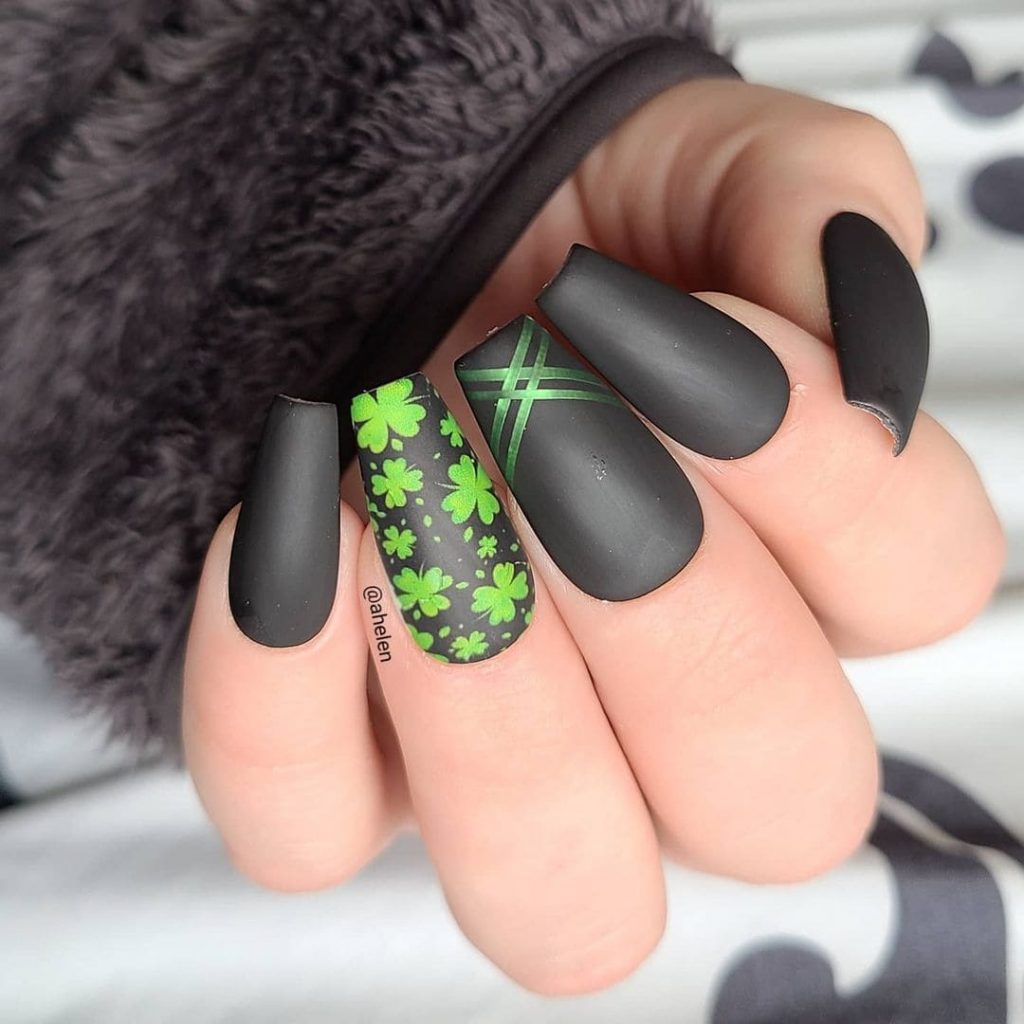 Wow! This design will guarantee you memorable times for the special day. If you don't have a good nail design yet, this one gets you sorted.
---
20. Grinch Marble Green Nails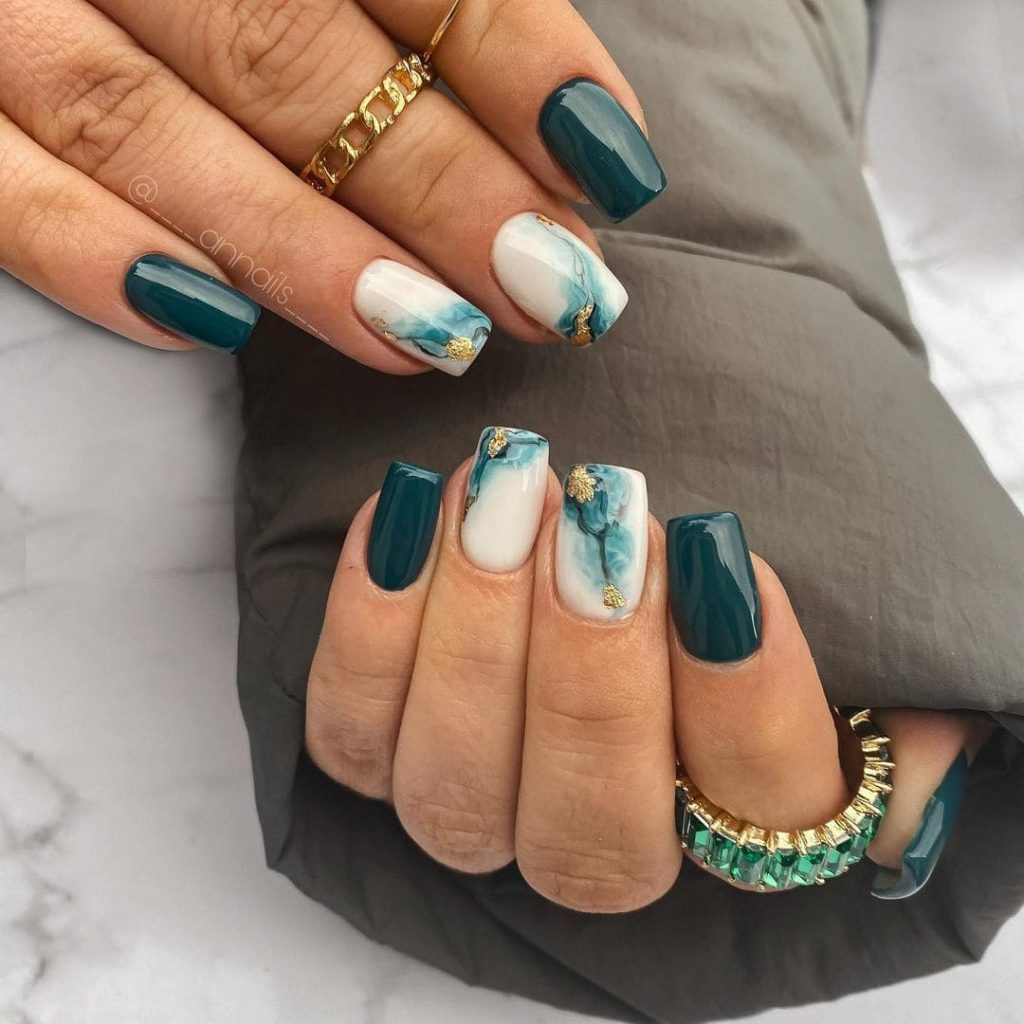 If you love keeping things simple, this nail design will be a perfect fit. To recreate it, use thin green bands on clear polished nails.
---
21. The Patrick's Theme Design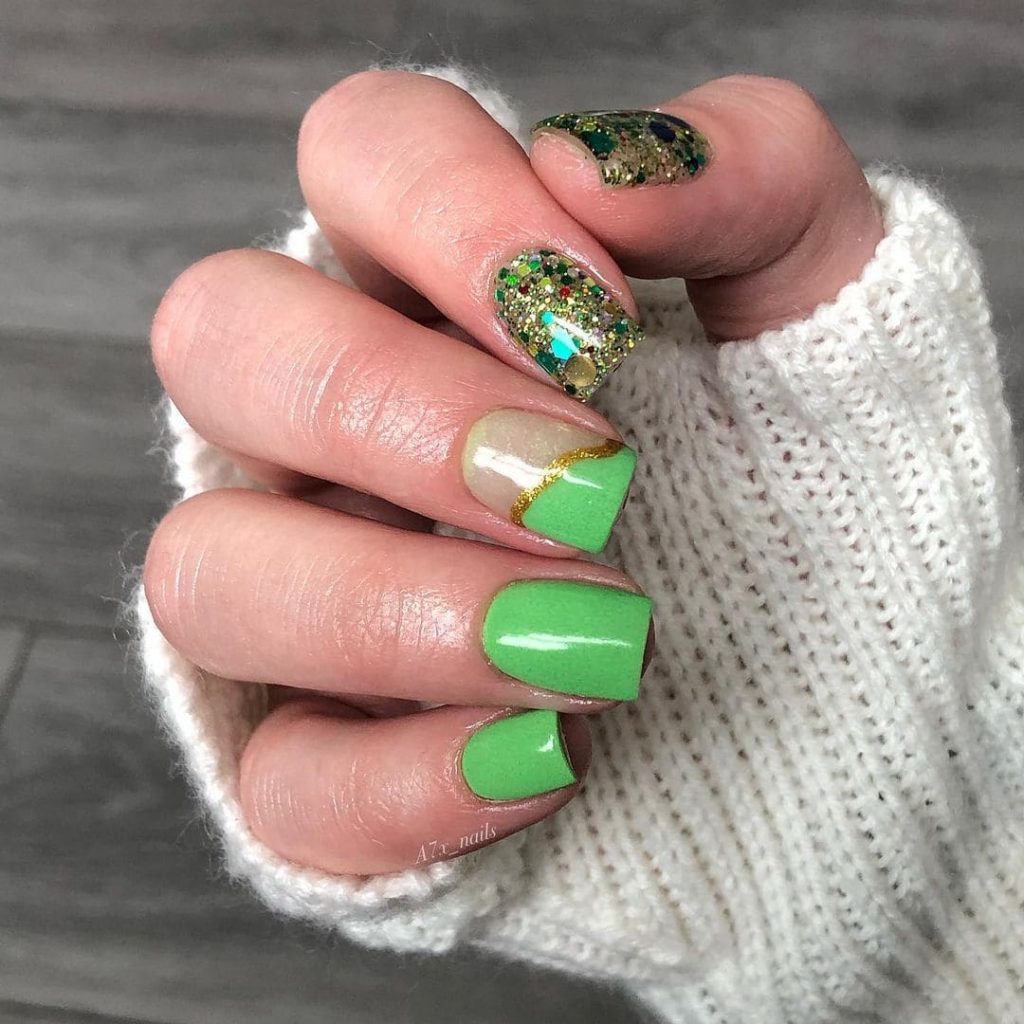 St Patrick's Day nail designs keep getting better. You will get all your theme colors in this one design.
---
22. Artistic Patty's Nail Design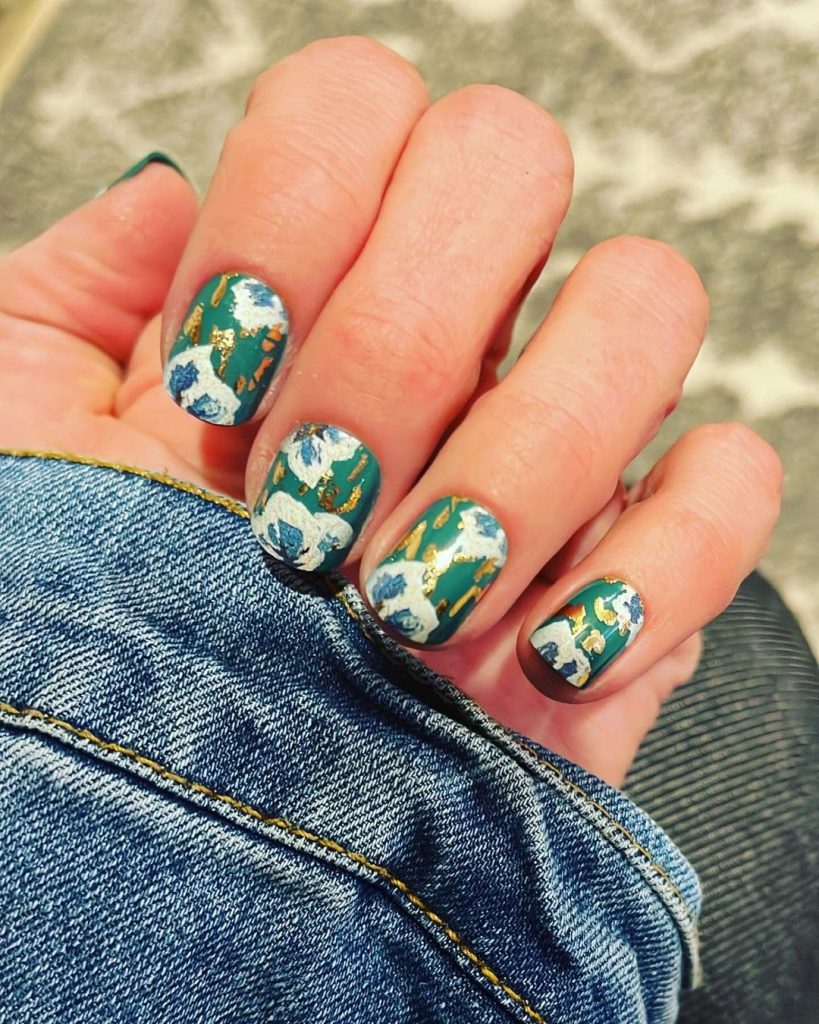 Artistic nail looks will be another spectacular way to embrace St Patrick's Day. Try some crazy moves by recreating this design.
---
23. The Floral Greens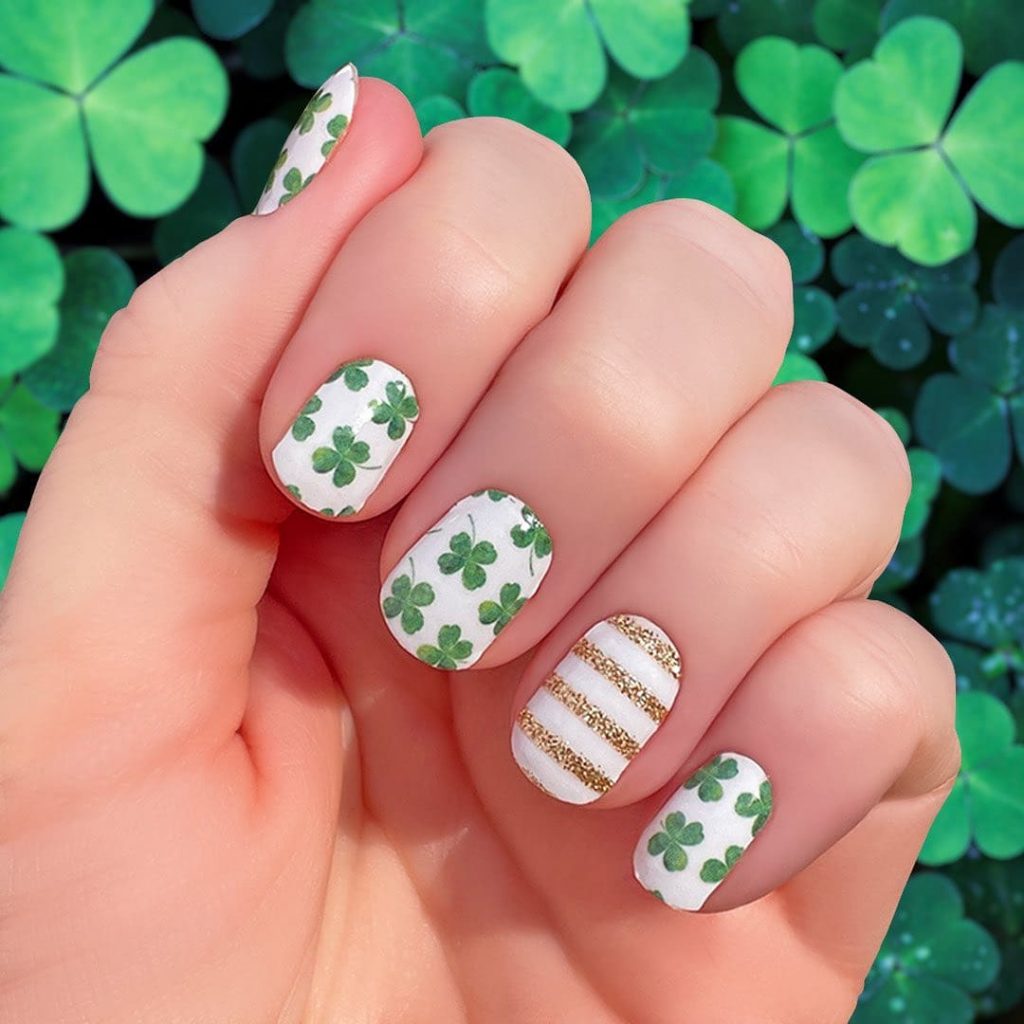 Wow! Do you find this nail design attractive for St Patrick's Day? This nail design will be a must-try nail look this festival season.
---
24. St Patrick Traditional Colors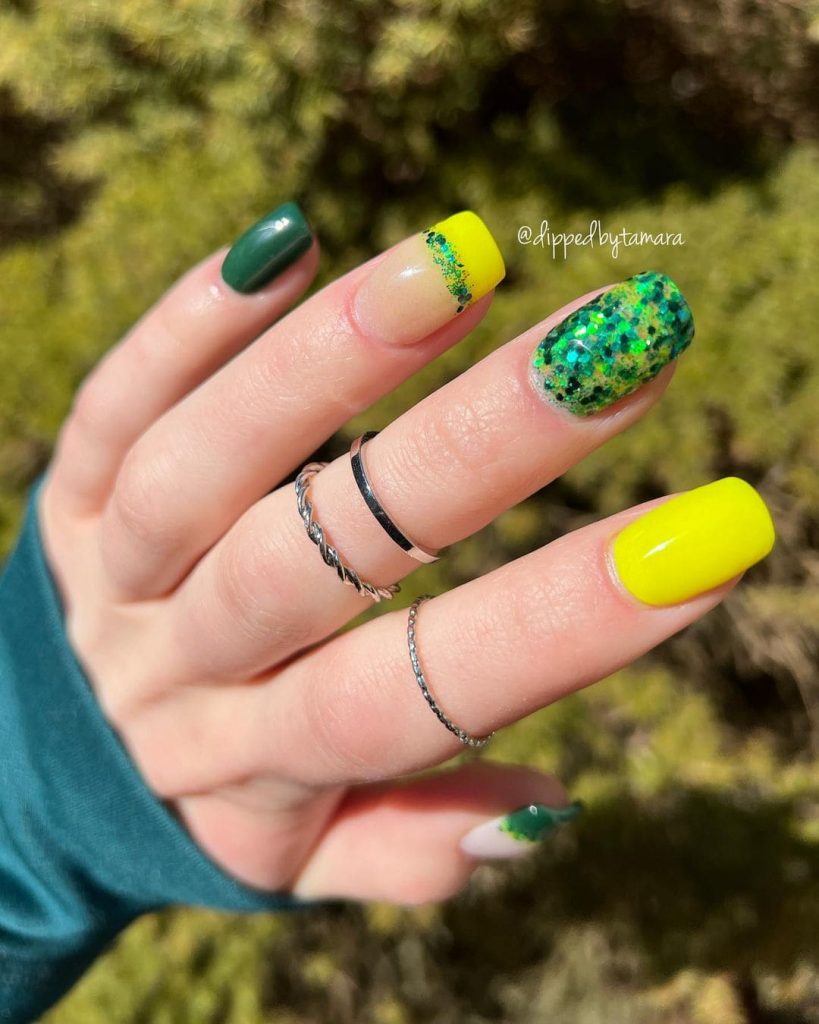 Dark green shade will always look beautiful with the symbolic gold touches.
---
25. St. Patrick's Day Mani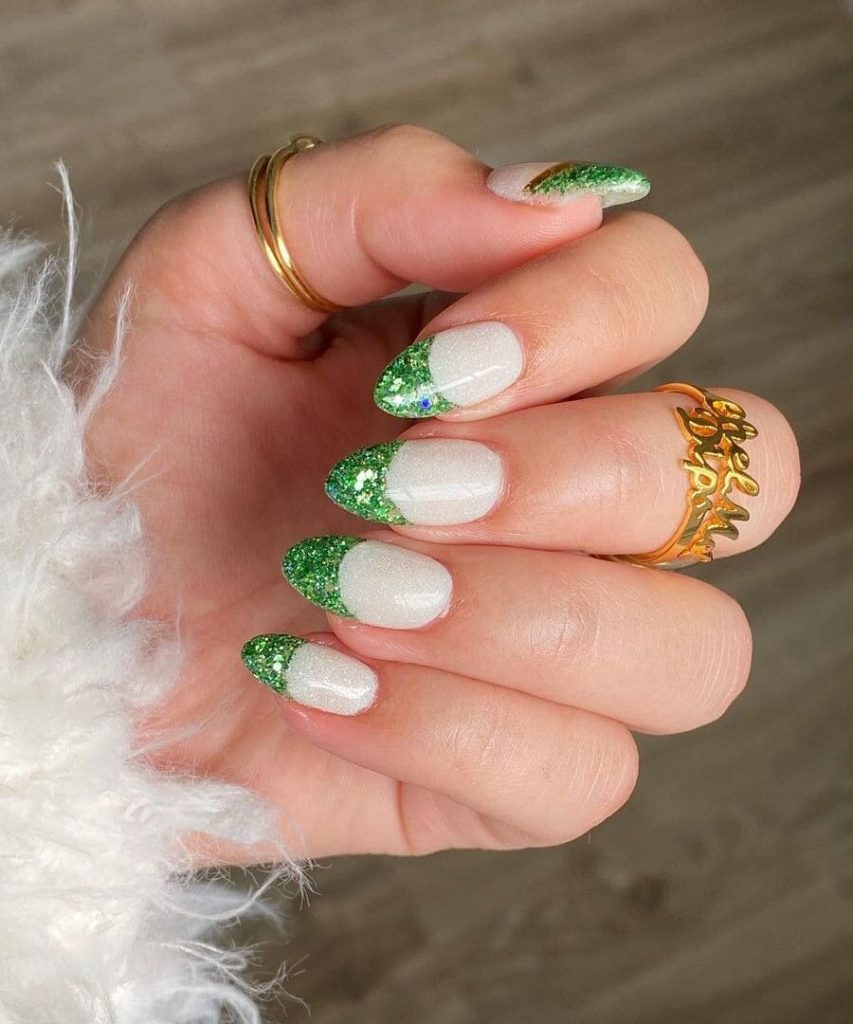 Doesn't this nail design look perfect? The glitters and decorative stickers make it a worthy nails design.
---
26. Pure Green Nail Glitter Design
Wow! This bright green color will be a unique way to spend your St Patrick's Day. You will only need the light green nail polish and let your nails glow.
---
27. Grinch Design St Patrick's Nail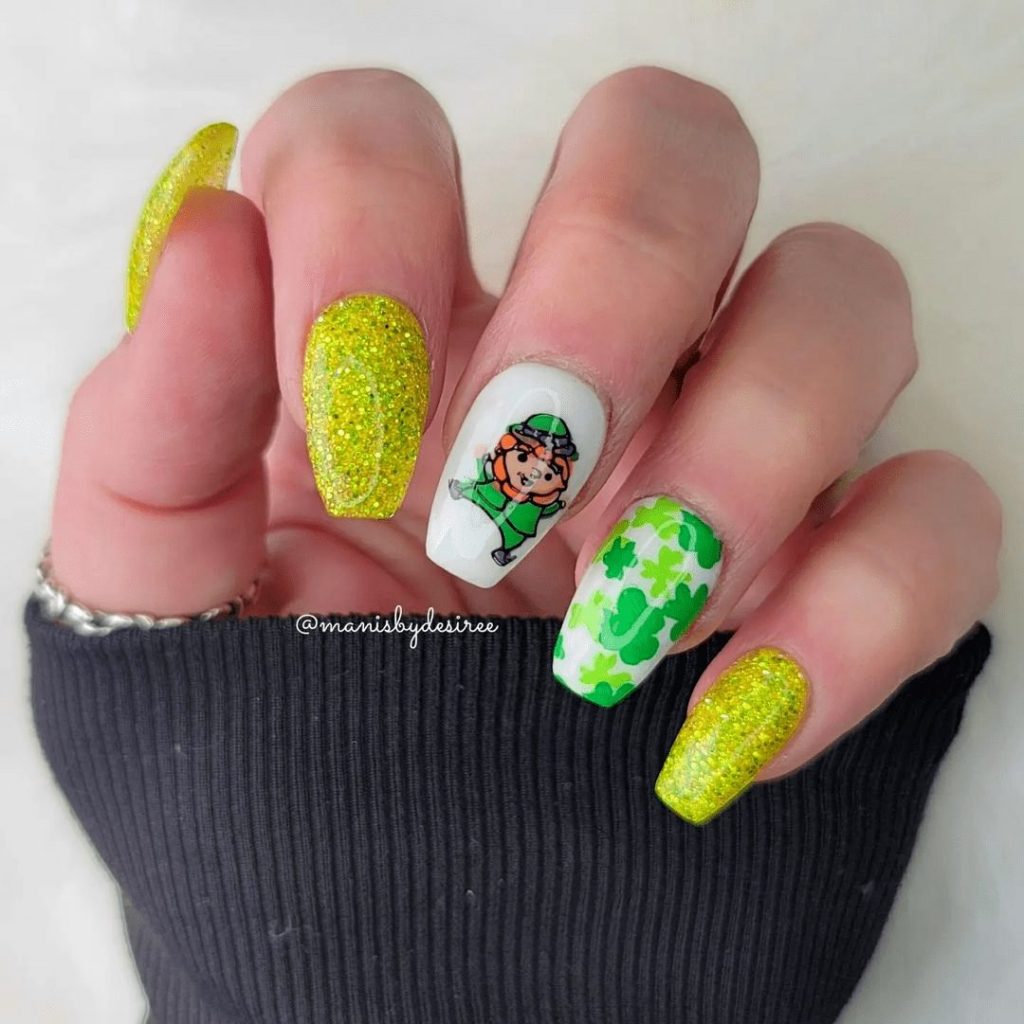 This nail design will be a win for you at St Patrick's party. Everyone will admire how beautiful the nails look.
---
28. Alligator Print Green Nails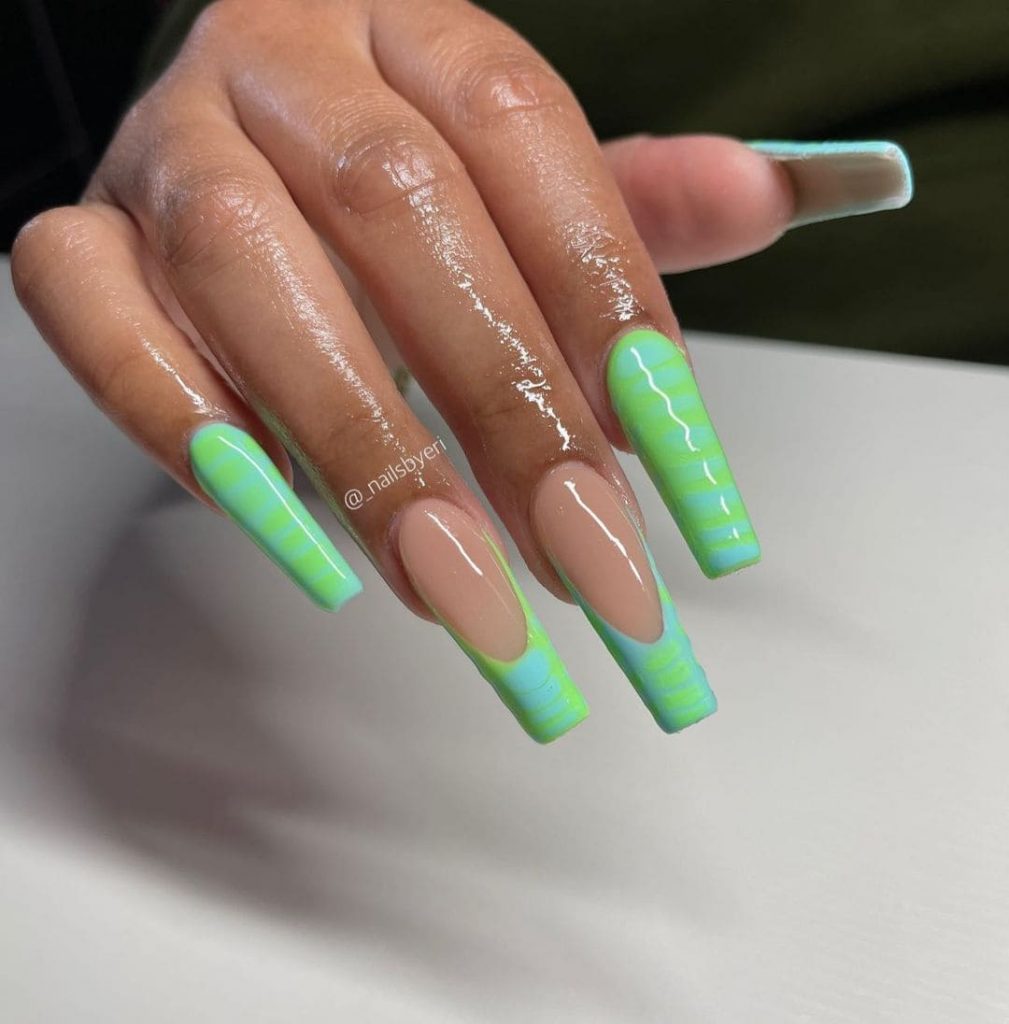 I find this nail to look beautiful and elegant. You will get a guarantee for perfect nails and face the day with confidence.
---
29. Different Green Nail Shade Patterns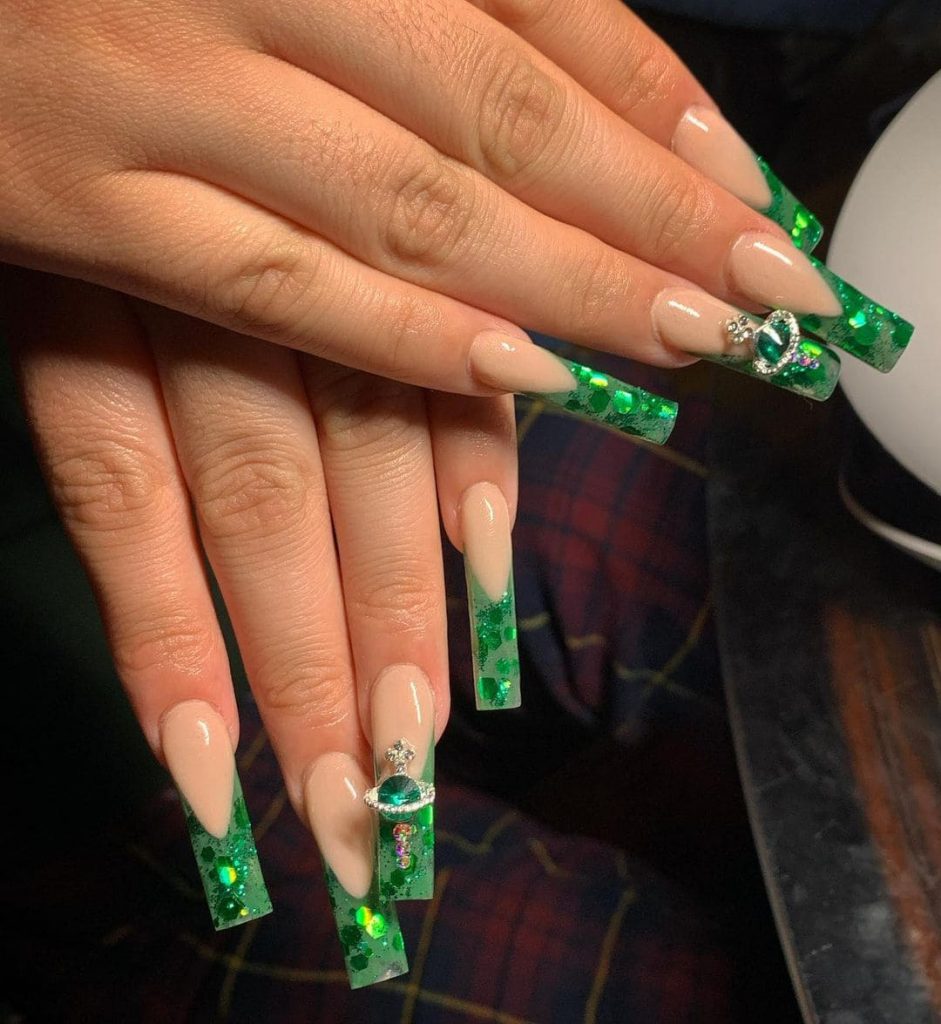 Wow! These deep green shades don't disappoint. The linear design adds to a touch of beauty with elegance.
---
30. Unique French Manicure Look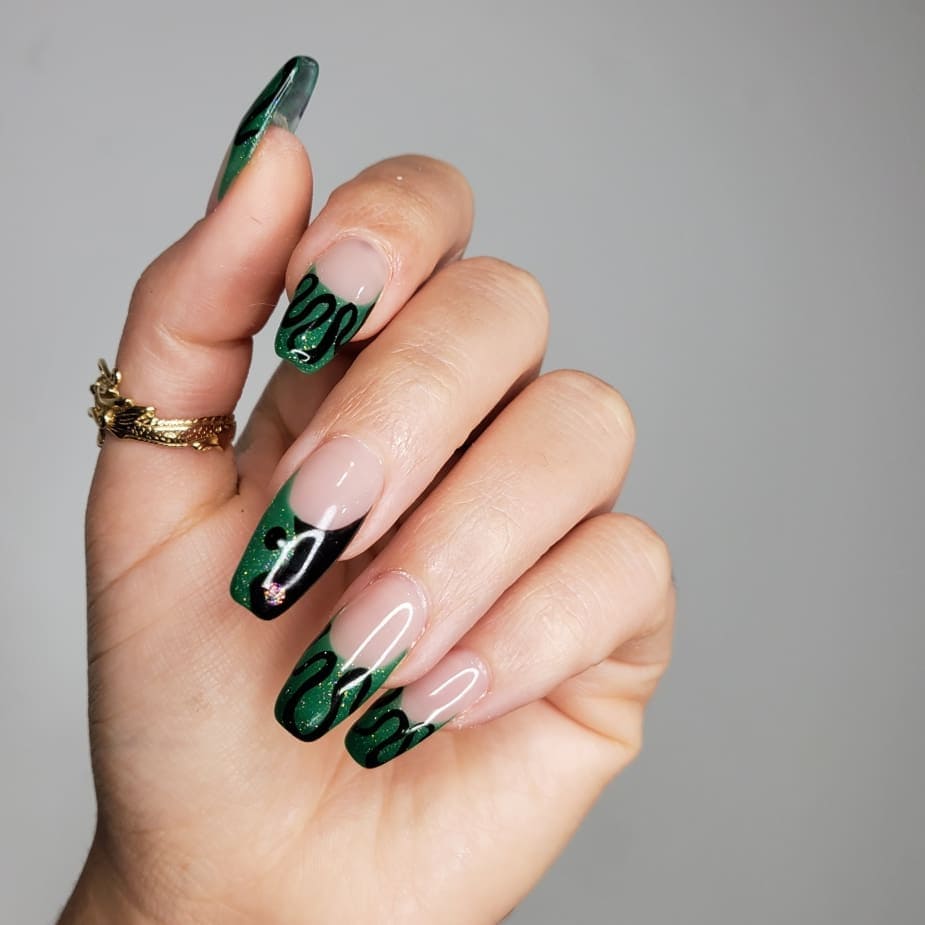 This design will work as a unique French manicure with a green band. Feel free to recreate this look if you love French nails this festive period.
---
31. Dark Green Glitter Acrylic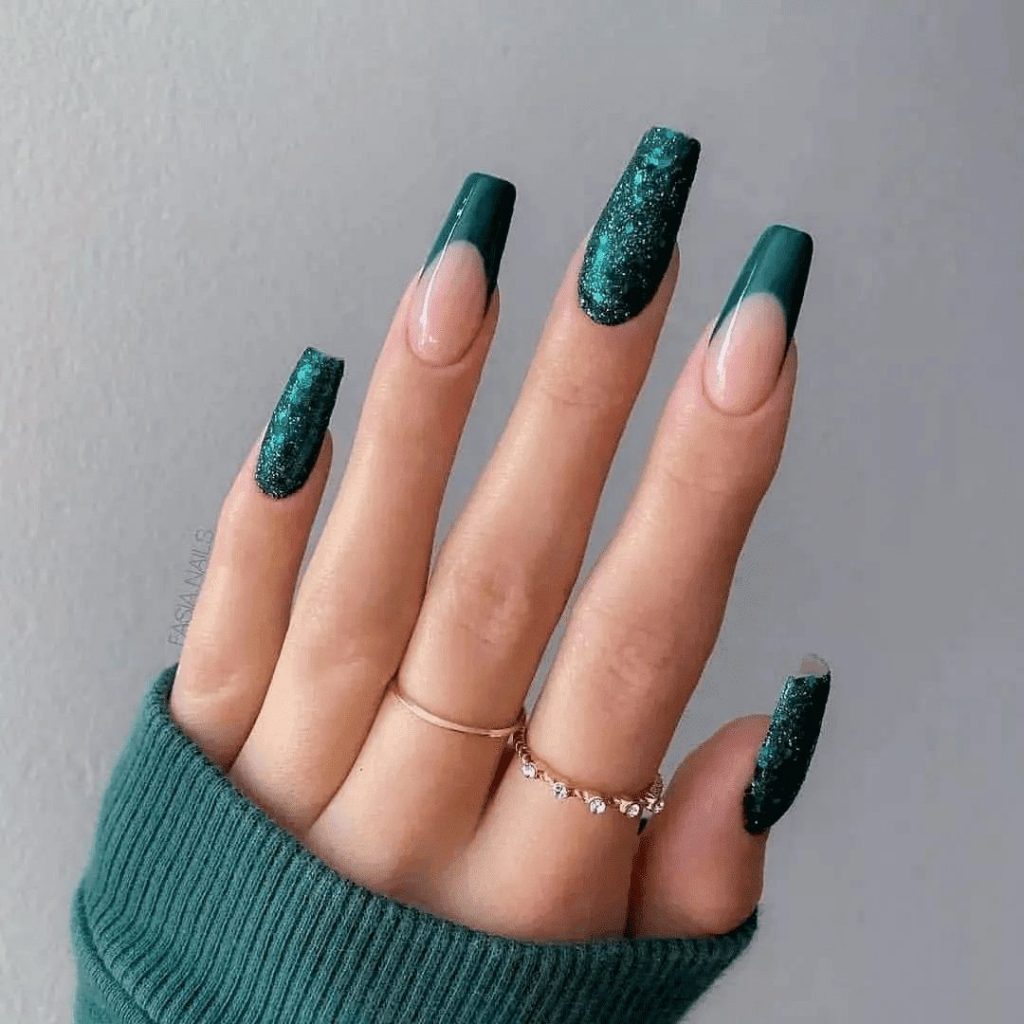 This simple St Patrick's day nails look will be great to embrace those St Patrick events. To recreate it, create black and while lines on any two nails to mimic the zebra lines.
---
32. This Marble Nail Art Design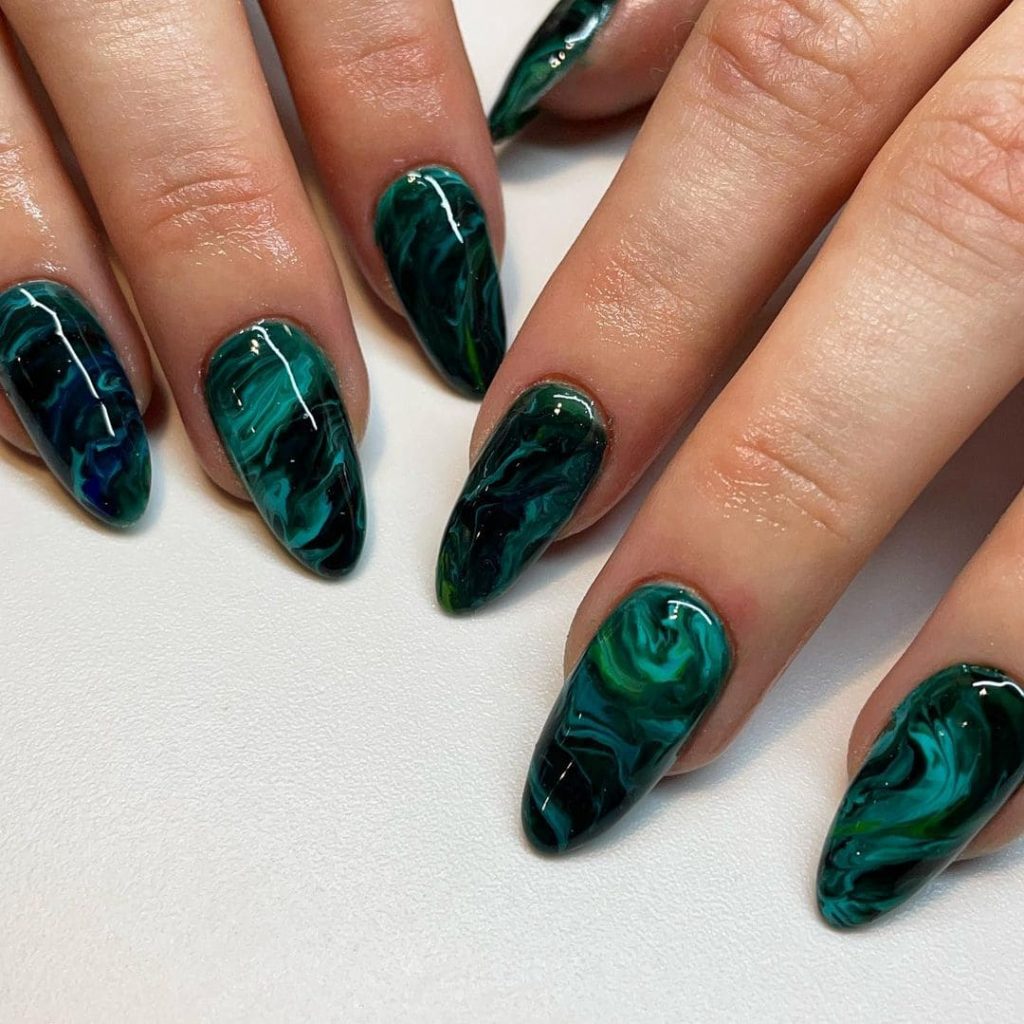 This rare green shade will surprise many at the St Patrick's party. Don't worry about the gold part but recreate it using gold stickers.
---
33. Matte With Glitter Coffin Nails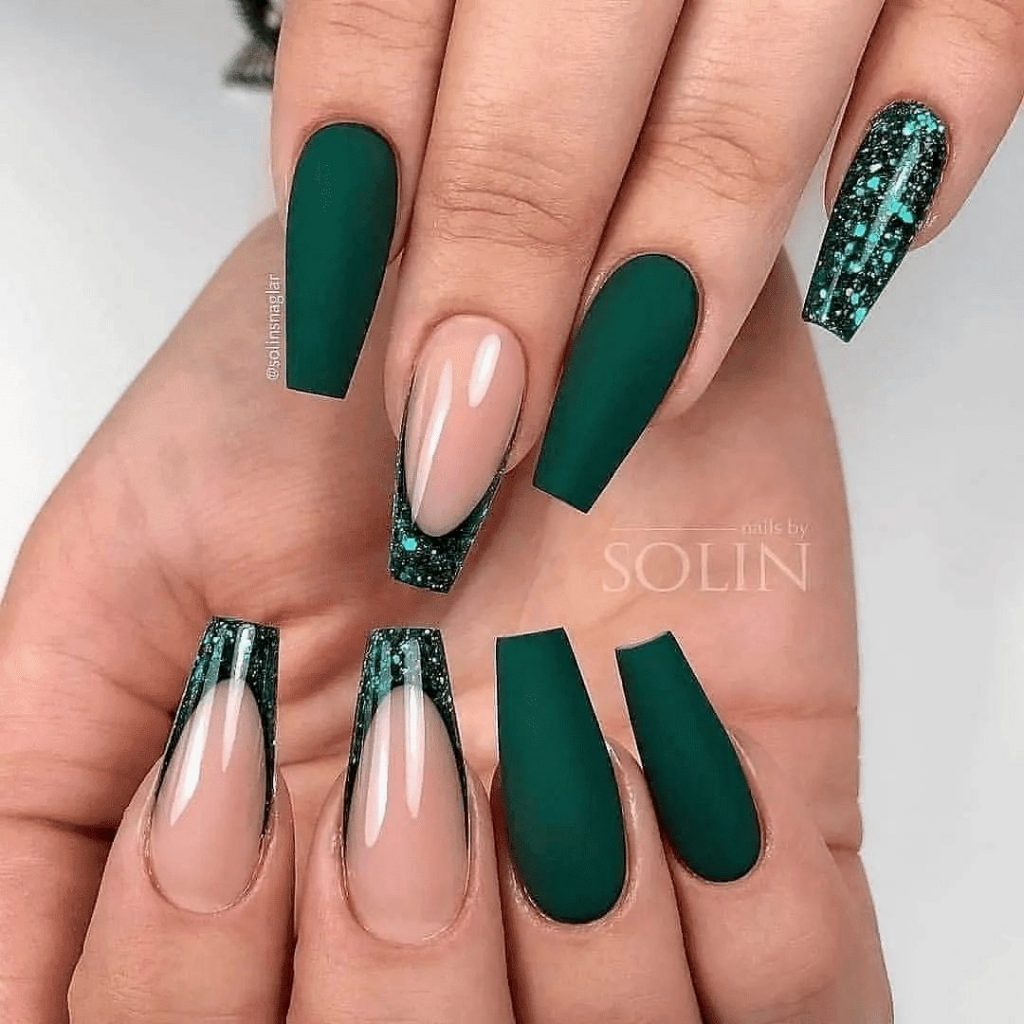 You don't need long nails to make beautiful nail looks. This nail design will make your short nails appear super attractive.
---
34. Perfect Almond Green Nails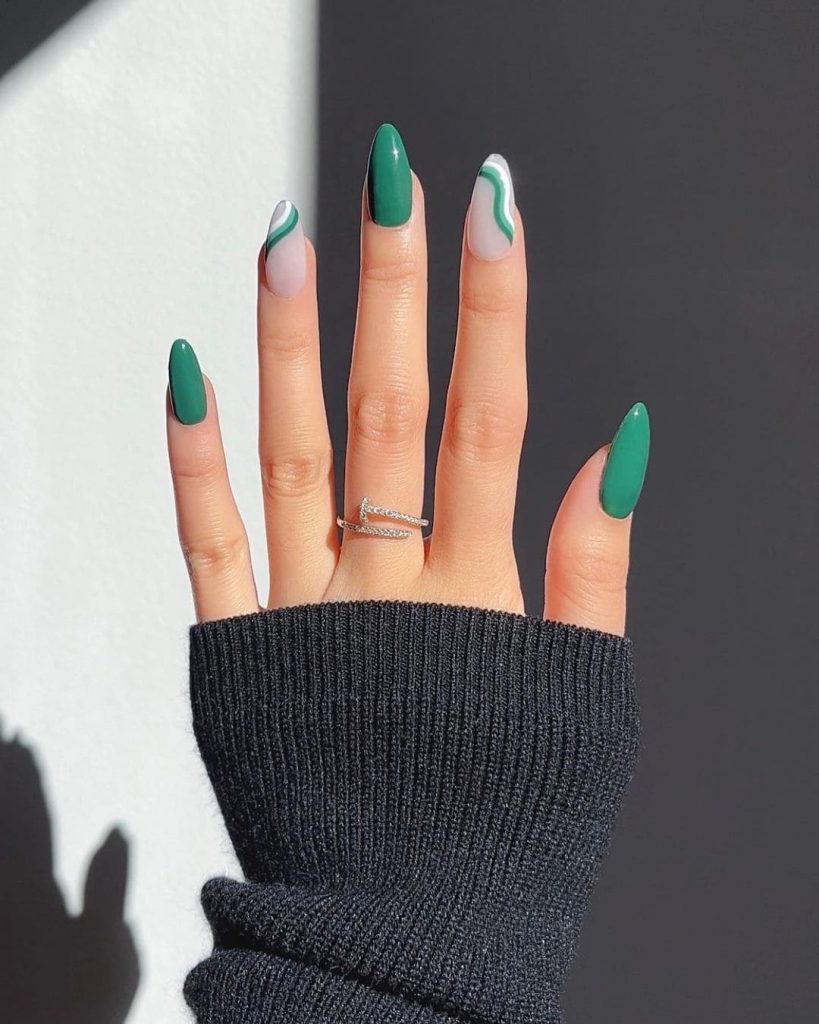 This nail design will bring a festive mood with super cute decoration stickers.
---
35. Matta Abstract Floral Green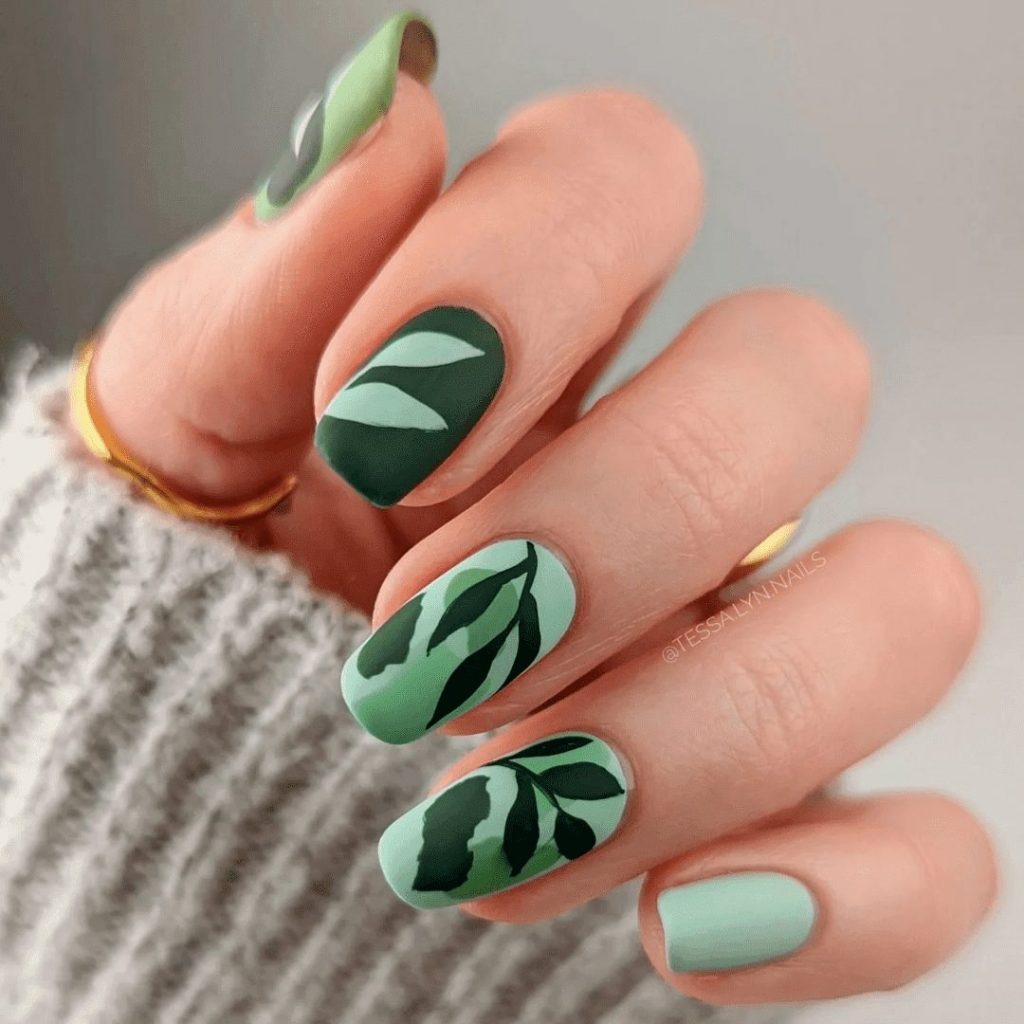 This nail design presents two attractive color themes that bring warmth to your day.
---
36. Green Tips With Gold Hearts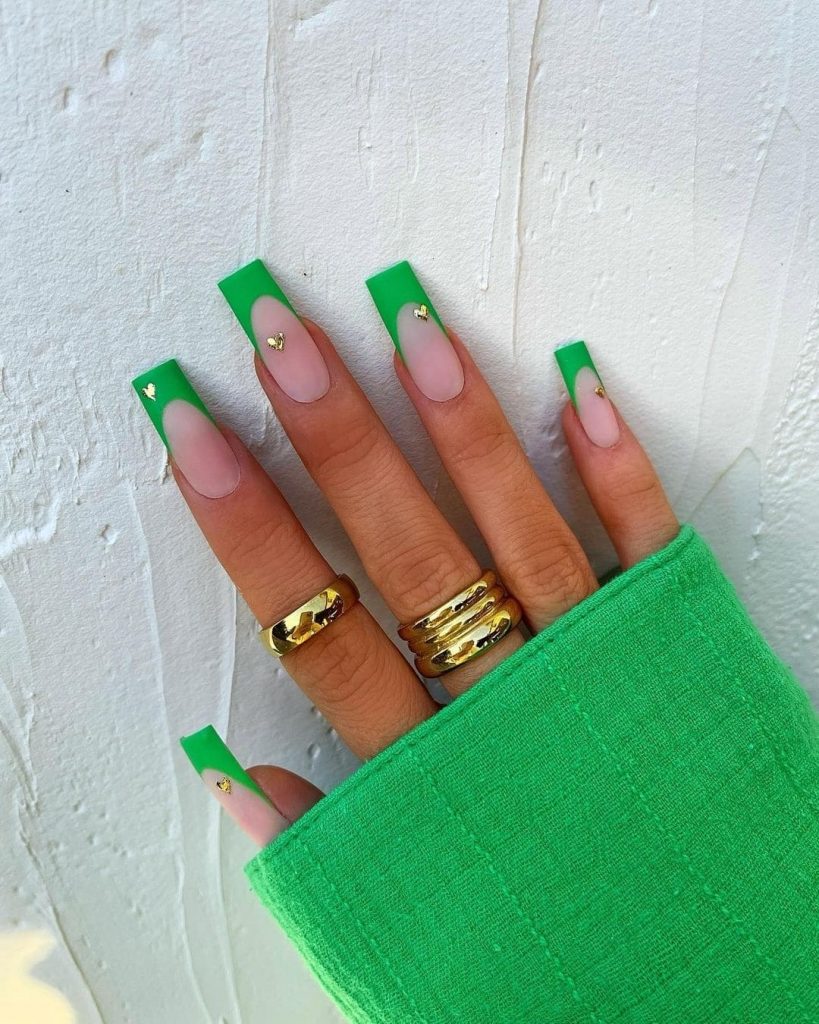 Just like a super cute pot of gold, this nail design brings with it all you need for St Patrick's Day.
---
37. Marble Green With White Nails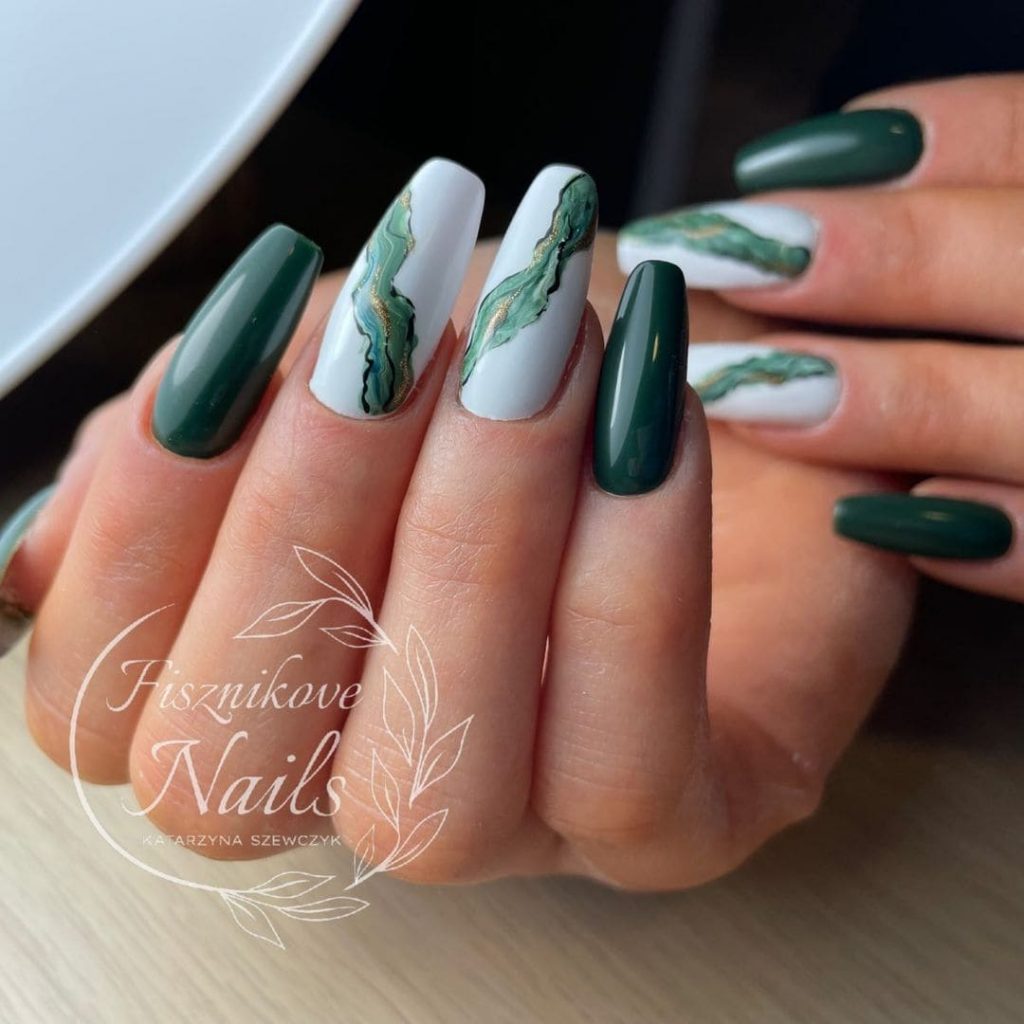 Have a look at how amazing these nails are designed. I find this design very attractive for Saint Patrick's Day.
---
38. Creative Glossy Swirl Nails Design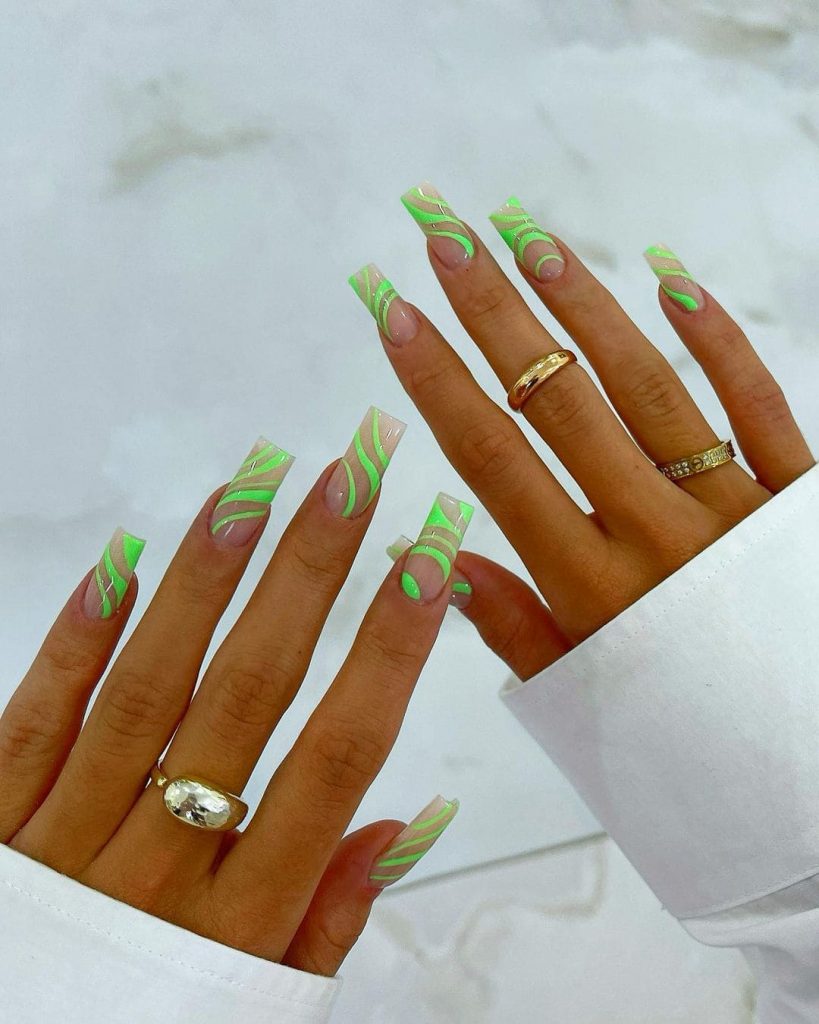 The creative French manicure design makes this look perfect for Saint's day. You may visit @joelyoceannails on Instagram and learn a tip or two on how to recreate it.
---
39. Creative Green Camo Nail-Art Design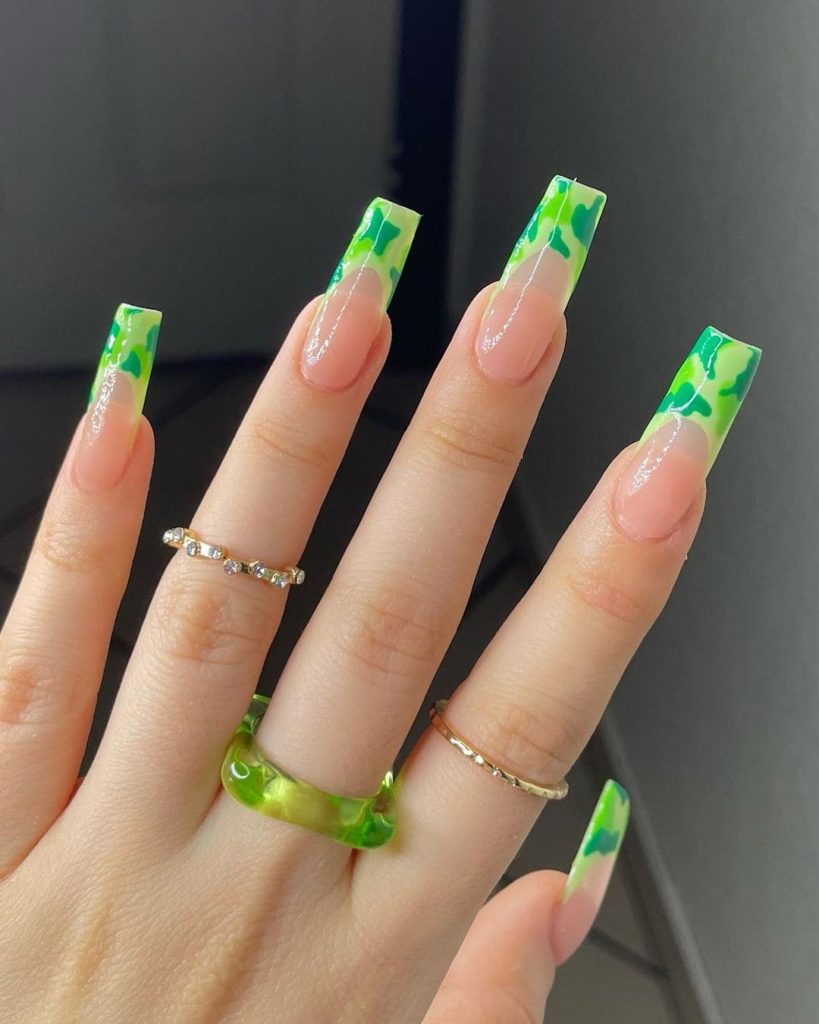 Do you love creative nail arts? If yes, this one will guarantee you unique creativity using the light green shades of nail polish.
---
40. Glossy Marble Nail Design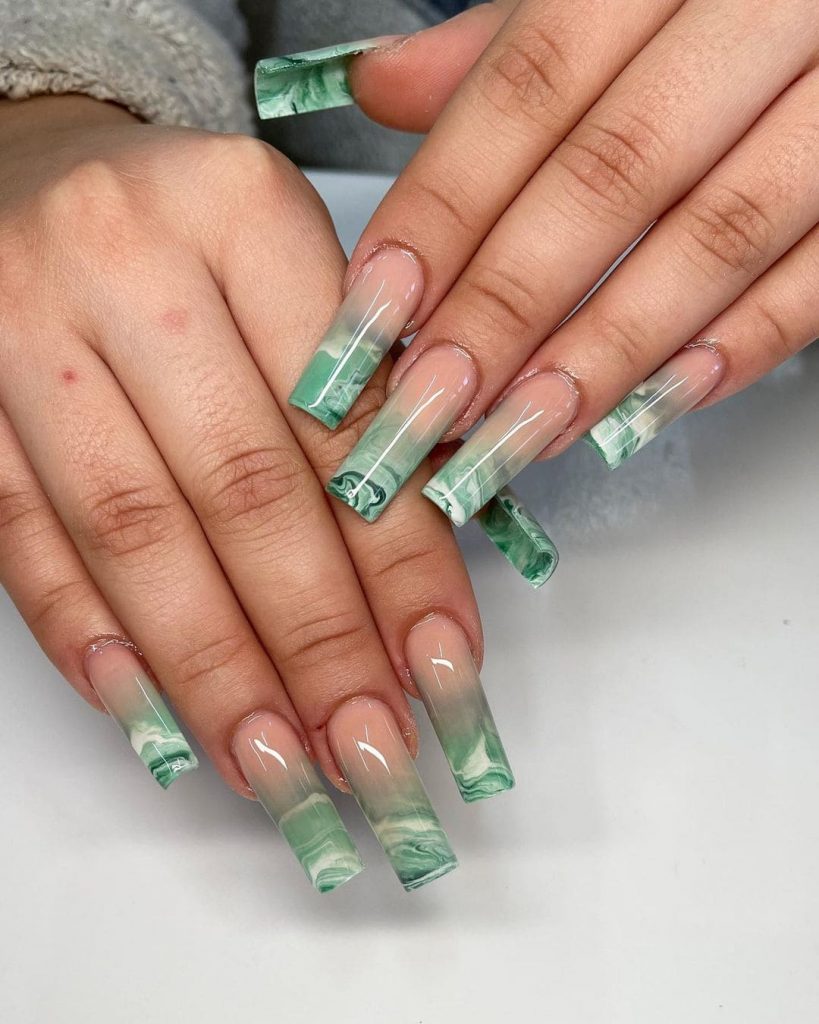 Beautiful nail designs will never end. If you want to stand out on the Saint Patrick celebrations with accented nails, go ahead and recreate this nail look.