Have you ever thought about getting inked at the belly of your body? If not, you are missing something really exciting in life. Women's stomach tattoos are one of the most attractive things in this world. There are myriad designs to choose from and go creative.
Stomach Tattoos on women look good and give a bold and fiery look to their personalities. Earlier, only men used to get the privilege of getting tattoos anywhere on their bodies, but now this has become a popular trend among women.
Women have different choices when it comes to getting inked on the stomach. Many women get multiple tattoos on the lower part of their stomachs. In this article, you will get many trendy and exciting ideas on stomach tattoos for girls. These handfuls of ideas will surely excite your mind cells to get a tattoo on your stomach.
1. Butterfly Tattoos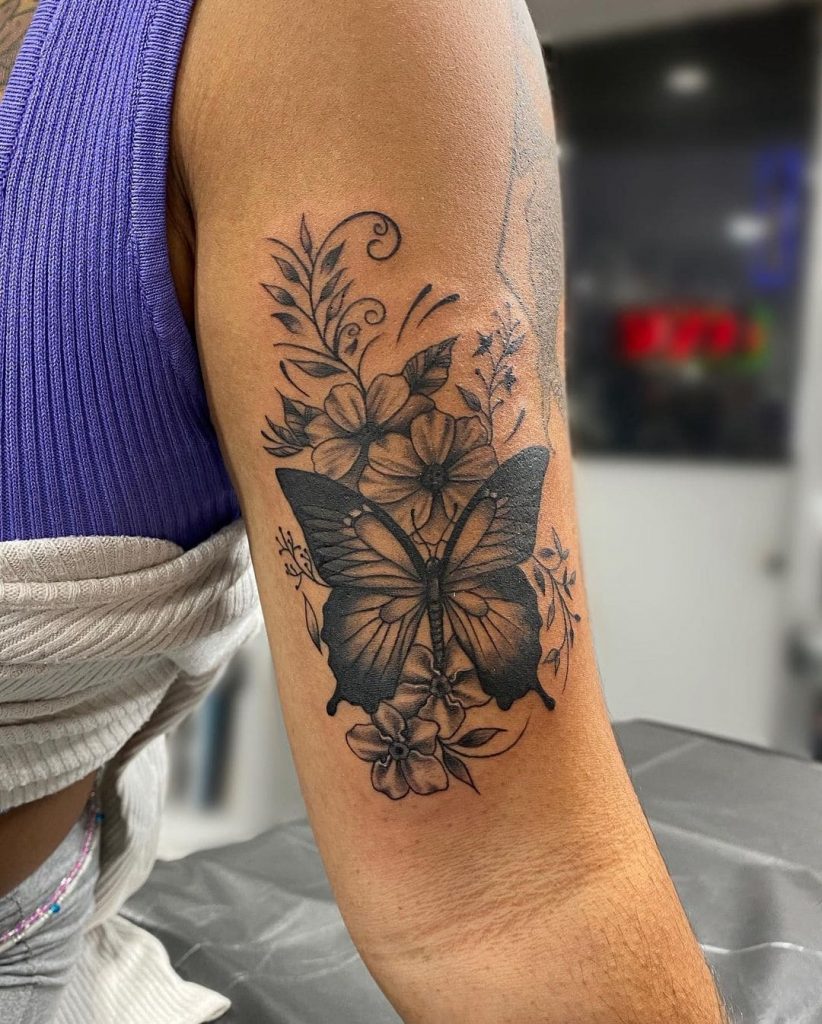 Butterfly Tattoos have been popular for decades, and they have been a trendsetter until now. If you are looking for grace, then this is your option.
2. Panther Tattoos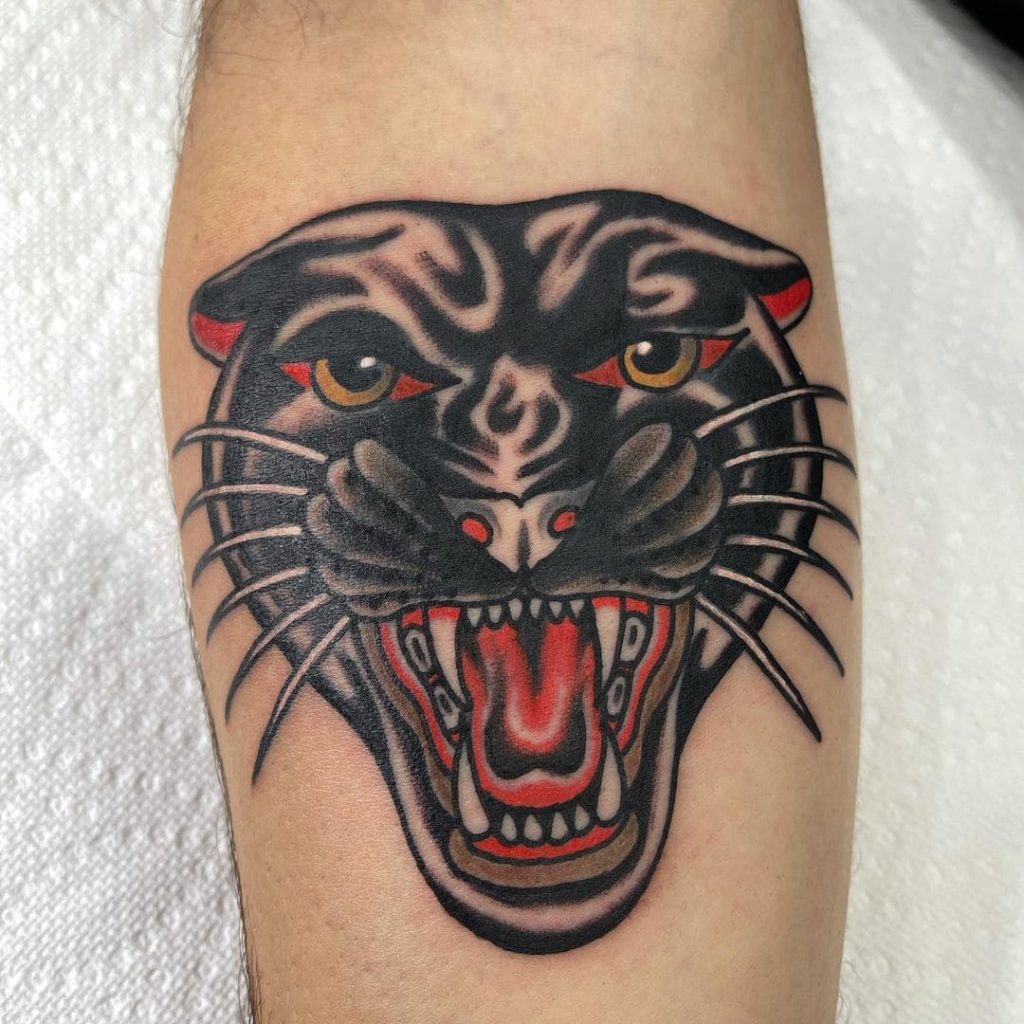 If you are bold and wish to get big tattoos, Panther Tattoos will give you a unique look.
3. Dragon Tattoos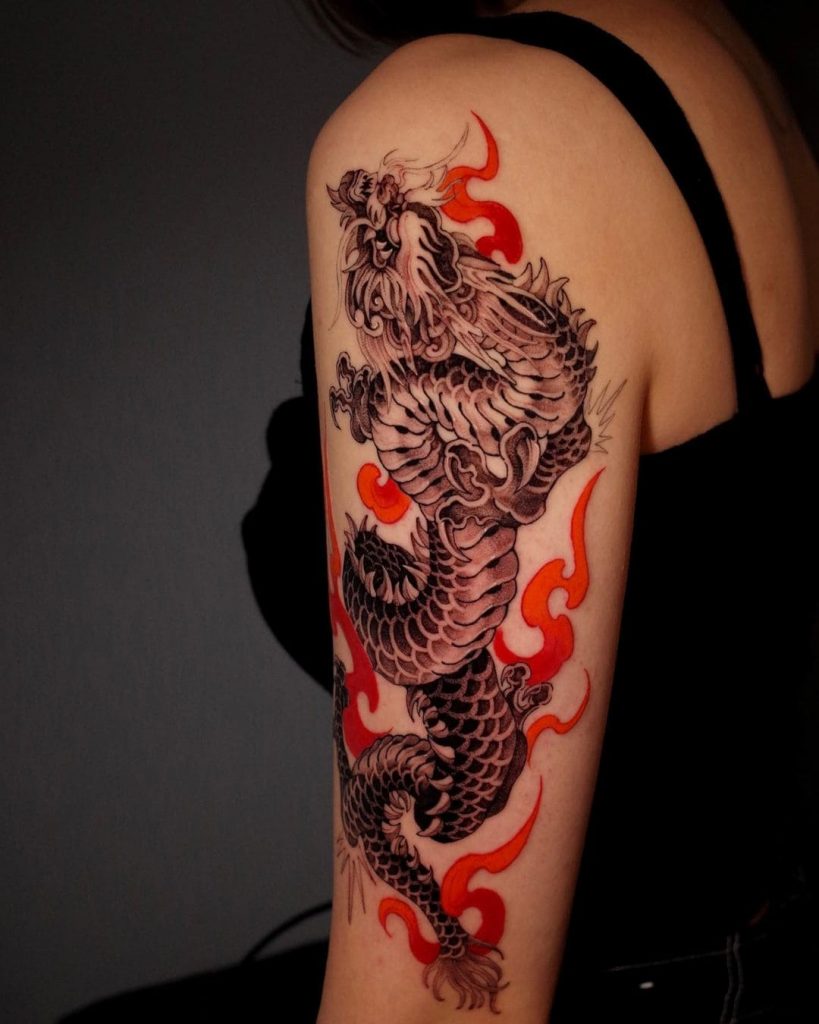 Show Wisdom, fearlessness, and protection by getting Dragon Tattoos on your stomach.
4. Lion Tattoos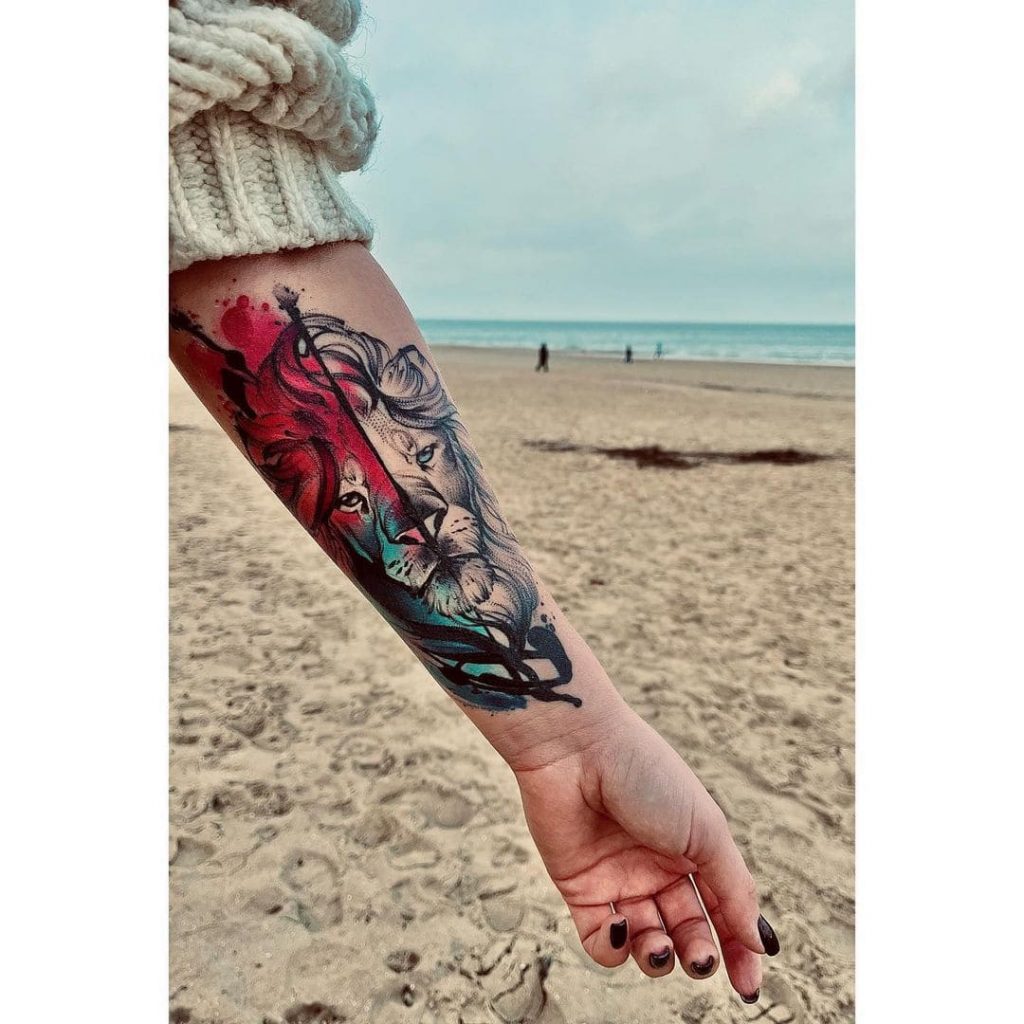 Women are the rulers of their lives, and so is the Lion. What's better than getting your personality trait tattooed on your stomach?
5. Religious Tattoo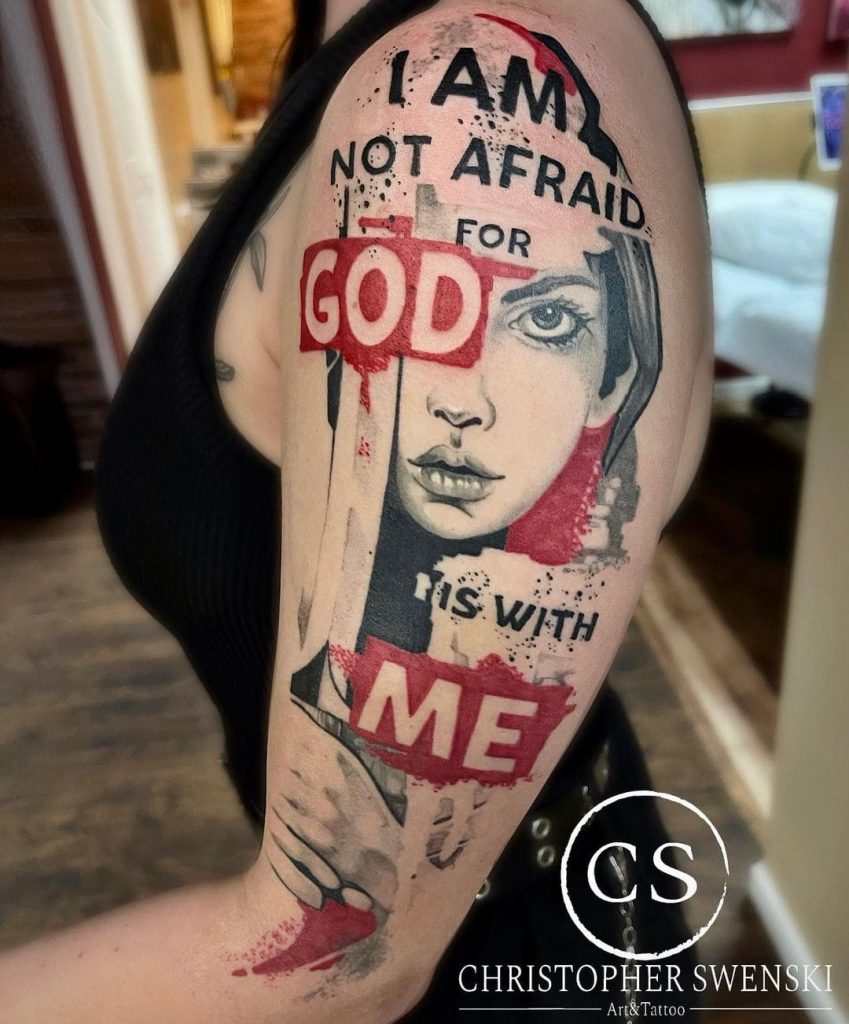 Religious Tattoo for girls is another option. Russian, Greek, Christian tattoos are very famous.
6. Lotus Tattoo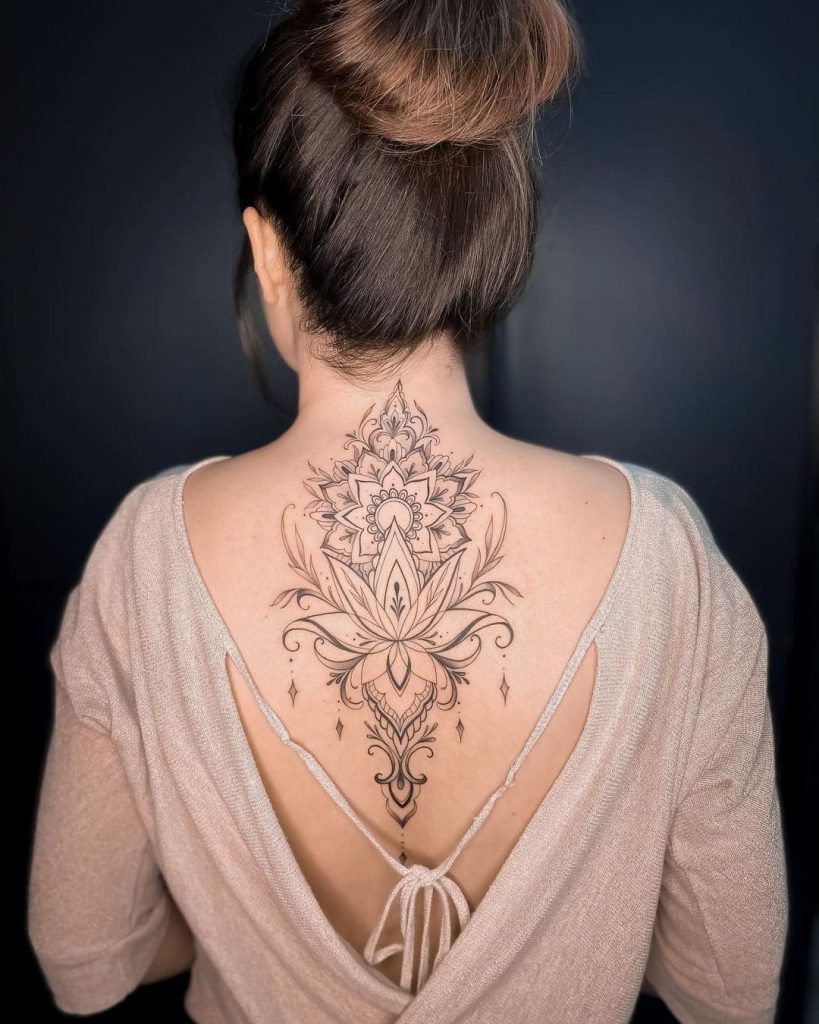 Associated with beauty, Lotus Tattoos show a balance between mind and body. When things are bad, this is typically a reminder that hope and goodness are waiting.
7. Rose Tattoo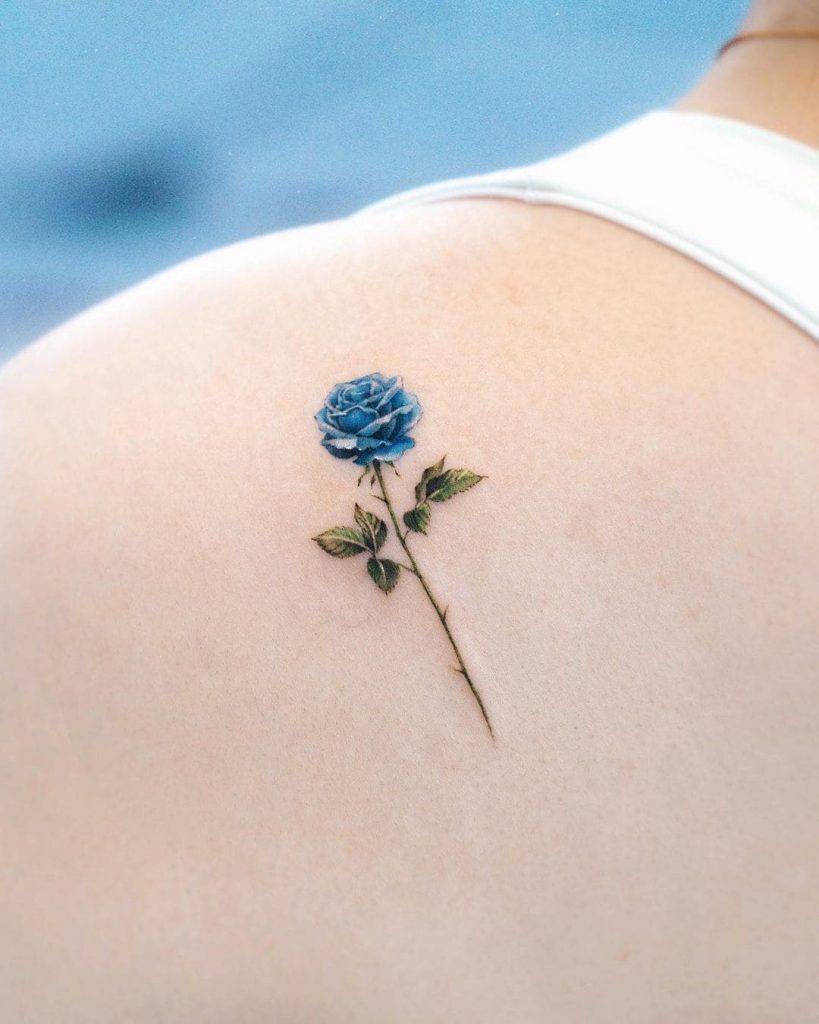 Women get stomach tattoos with images of rose to promote the beauty and pain rose holds. Red represents love, anger, and passion.
8. Wings Tattoo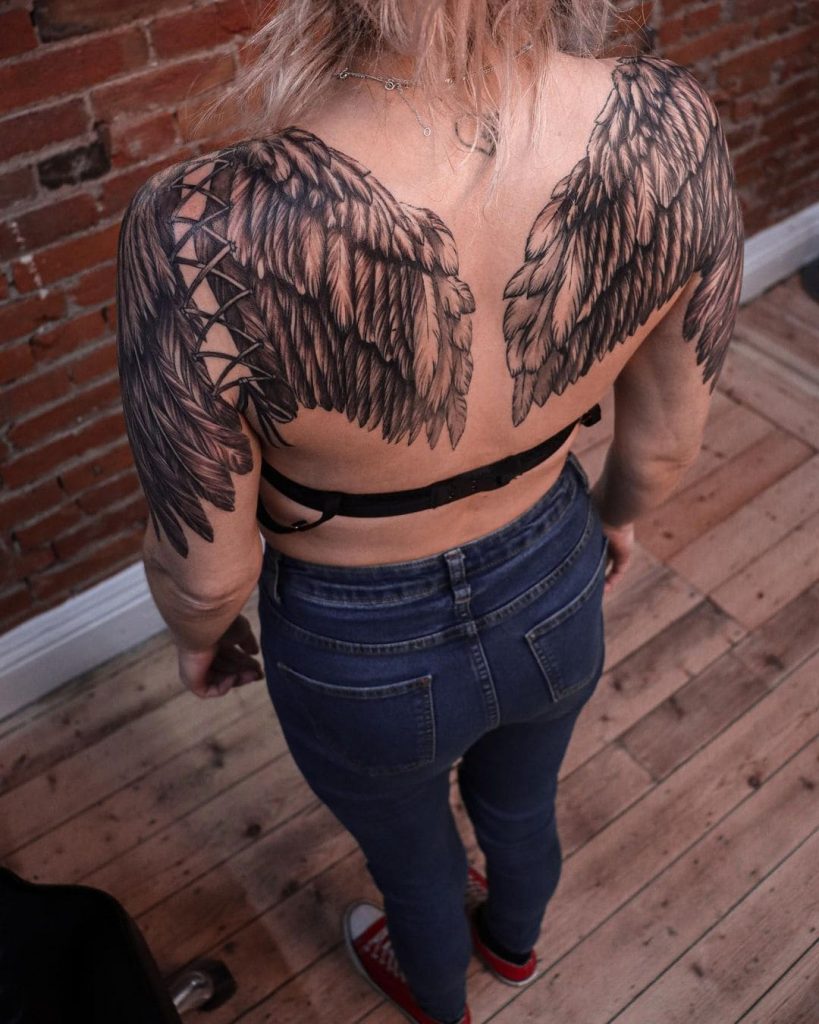 A woman who wants a stomach tattoo representing freedom and change should get a wings tattoo.
9. Sun Tattoo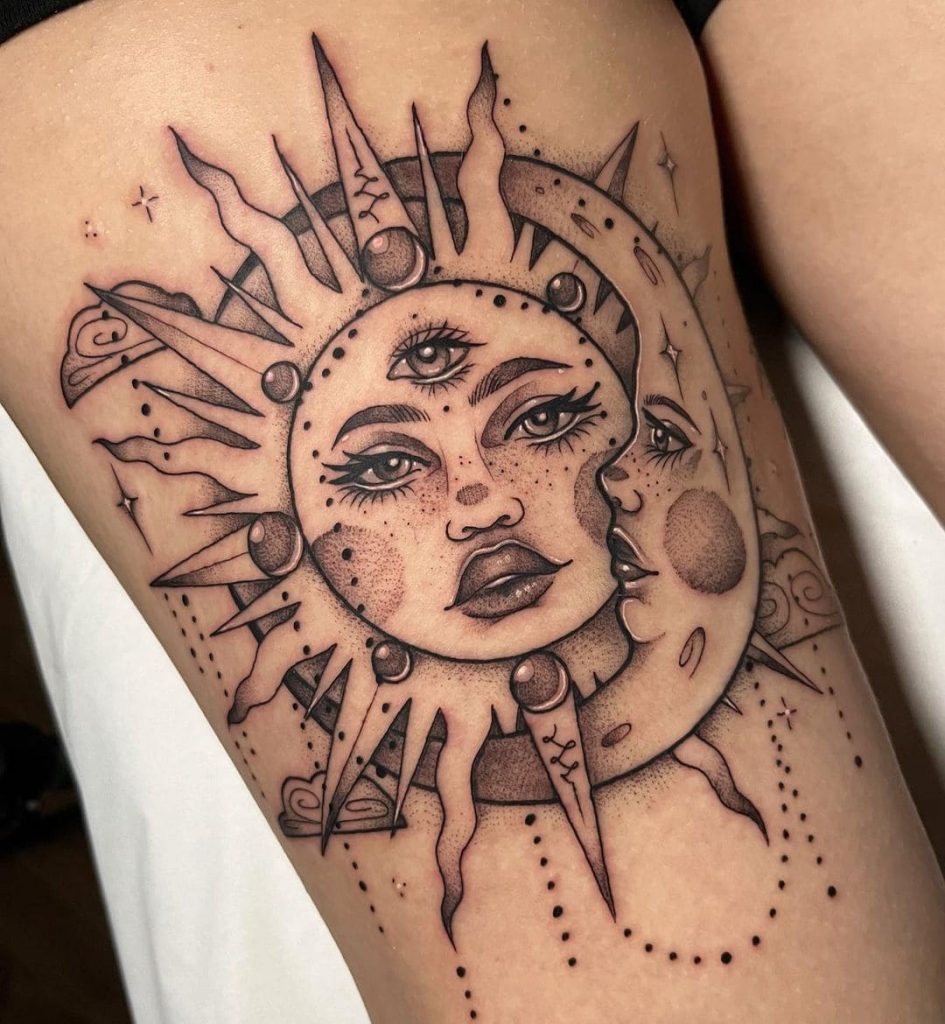 Family, mystery, femininity, hope, and direction are all connected with this combination. It can be associated with opposites such as good and evil and light and dark.
10. Disney Tattoo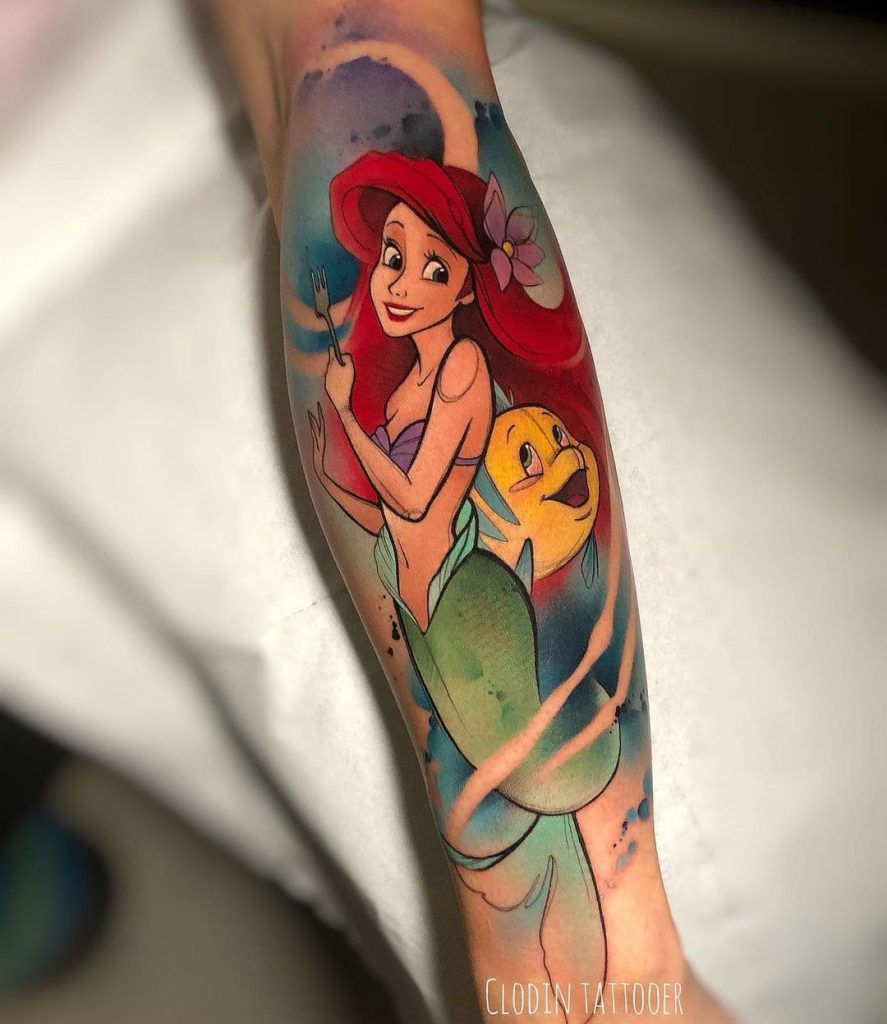 If you're a Disney lover, you might be motivated to get one of your favorite scenes or characters permanently on your body as your stomach tattoo.
11. Name Tattoo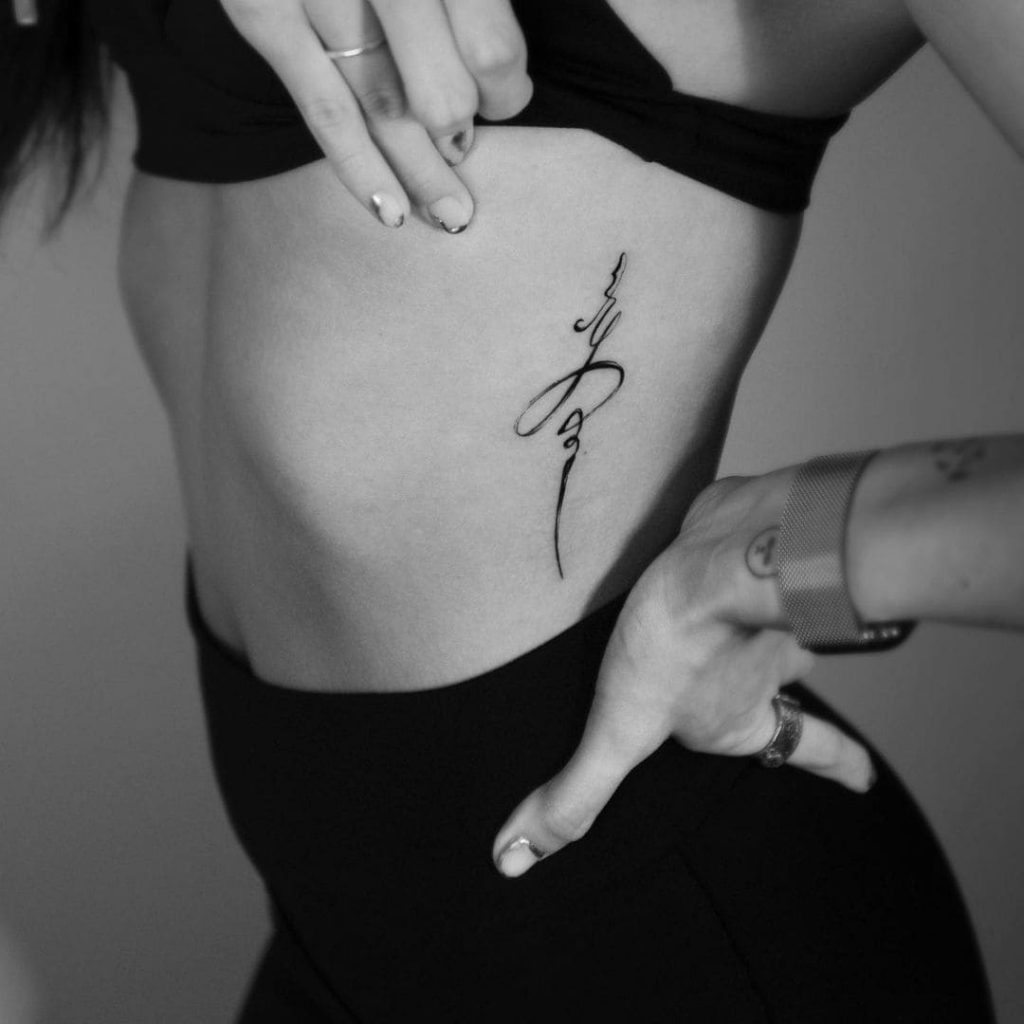 A name can have a lot of meaning. Because of their simplicity, these tattoos can be tattooed on any part of the body, even the stomach or finger.
12. Tree Tattoo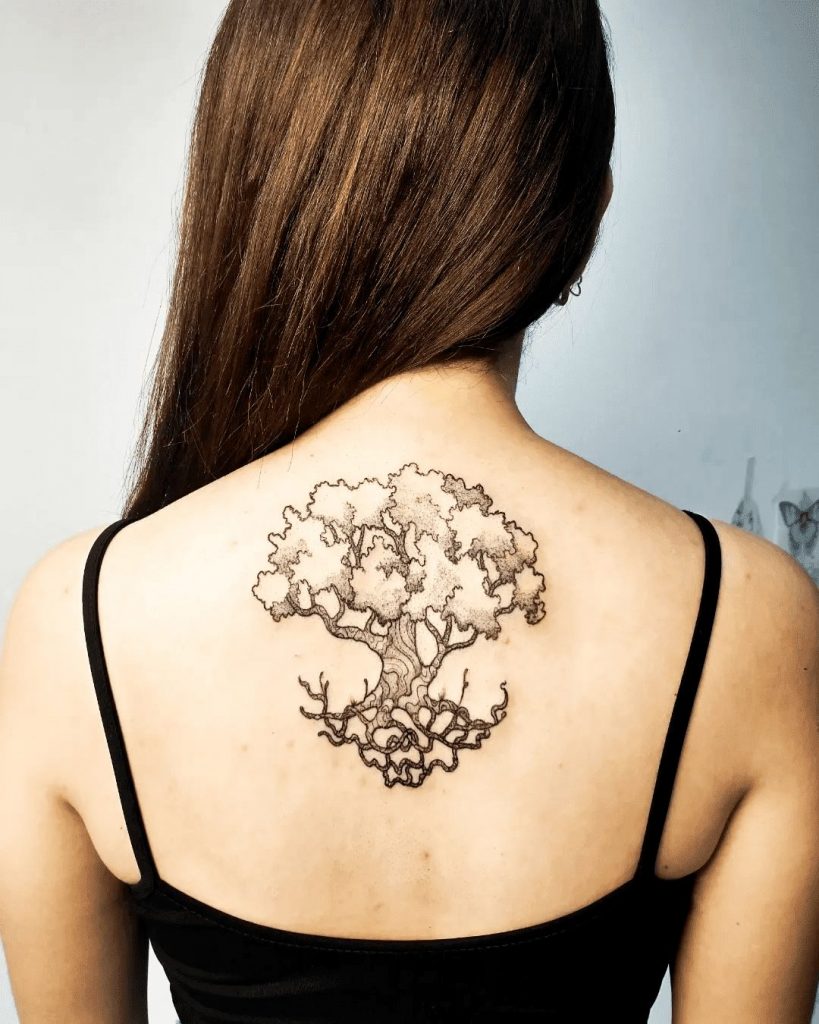 Because of their variety and meaning, tree tattoos are a popular choice among women.
13. Angel Wings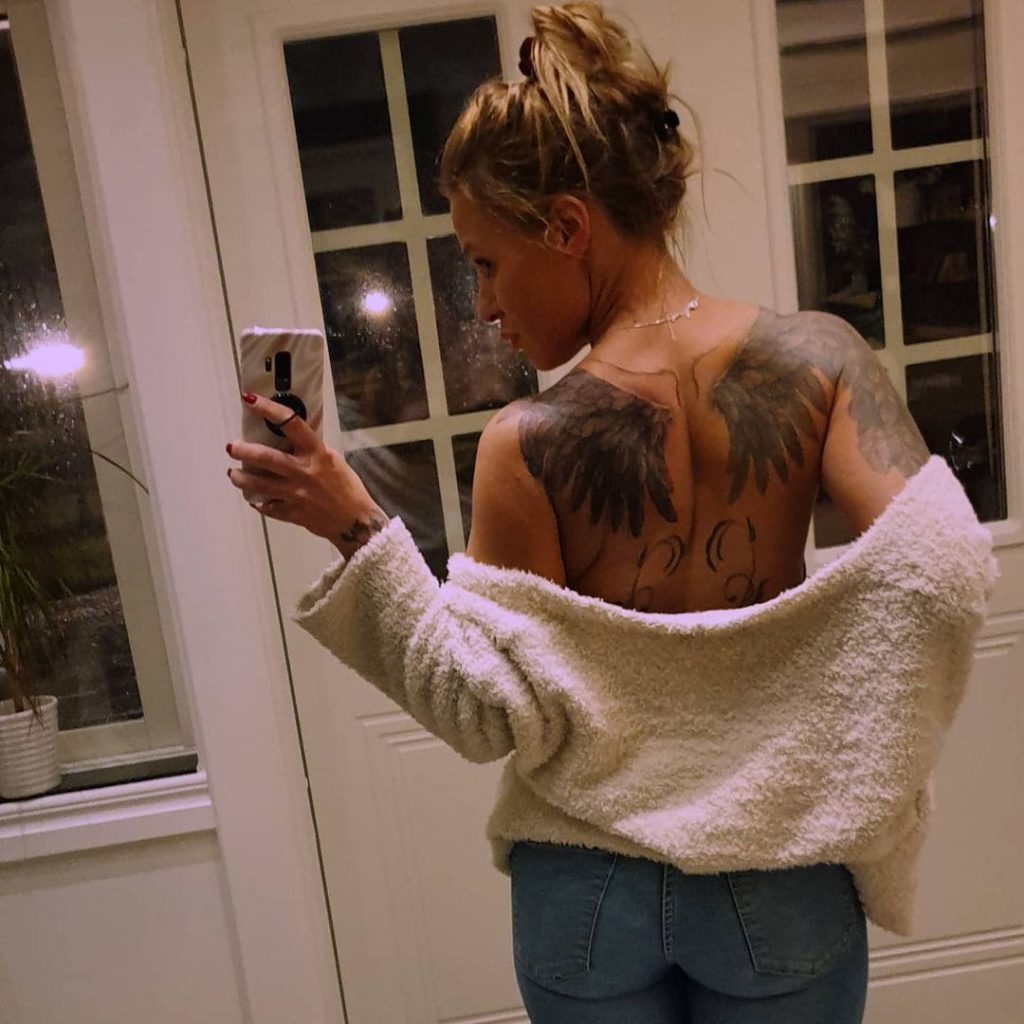 Angel Wings on the stomach look amazing on a woman's belly. You can get your bellybutton pierced, and boom! This combination will look great.
14. Snake Tattoo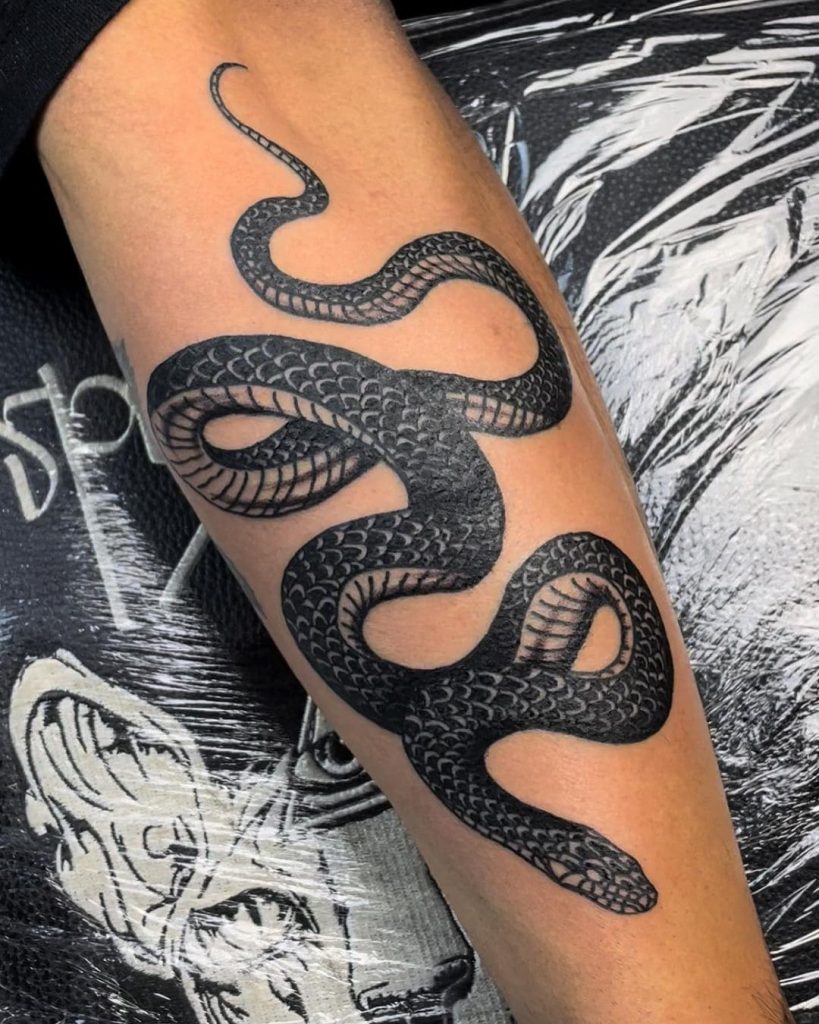 A badass fiery snake stomach tattoo on a woman's stomach is the most beautiful thing one can ever get done.
15. Cherry Blossom Tattoo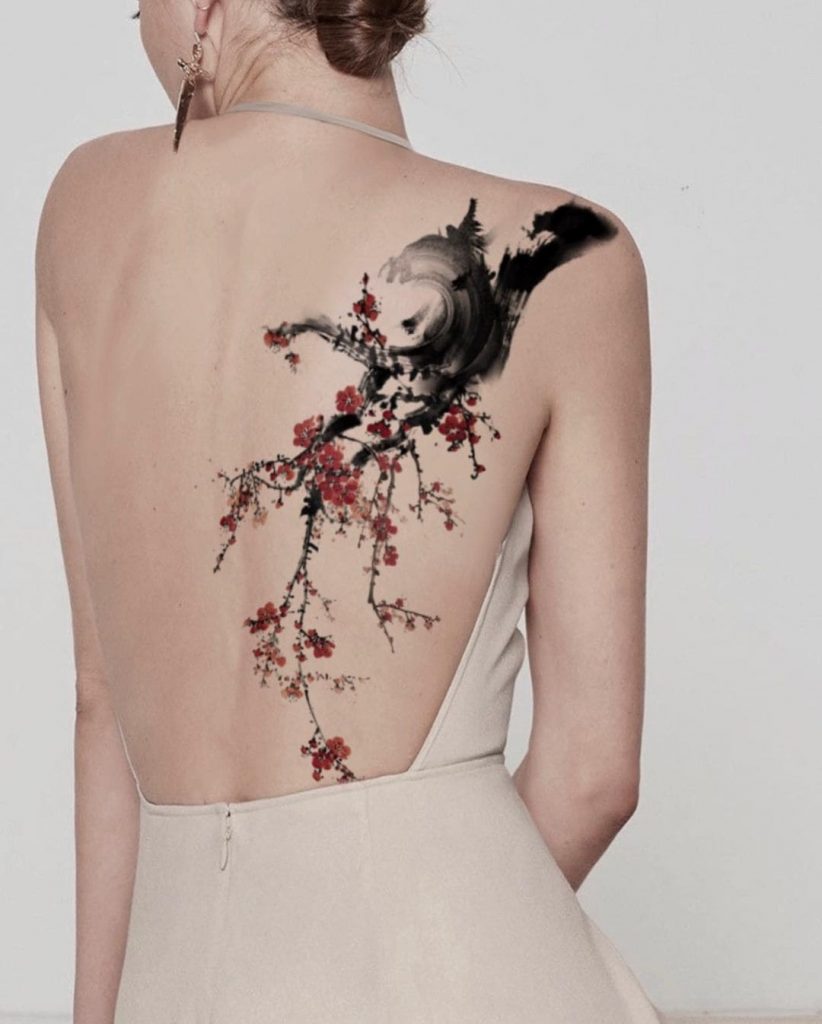 Don't you think Cherry Blossom Tattoo will positively give your personality? If yes, give it a try.
16. Mermaid Tattoos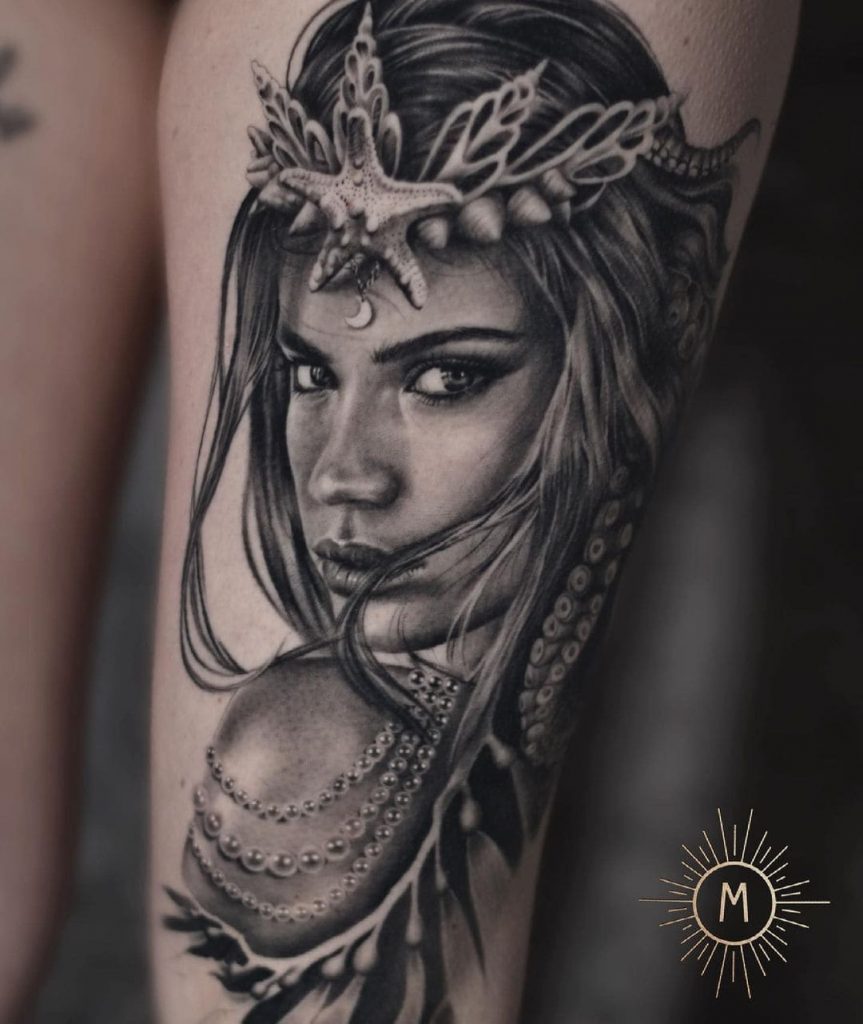 A sweet, little mermaid Tattoo on a woman will look different and unique. One must try!
17. Rottweiler Tattoo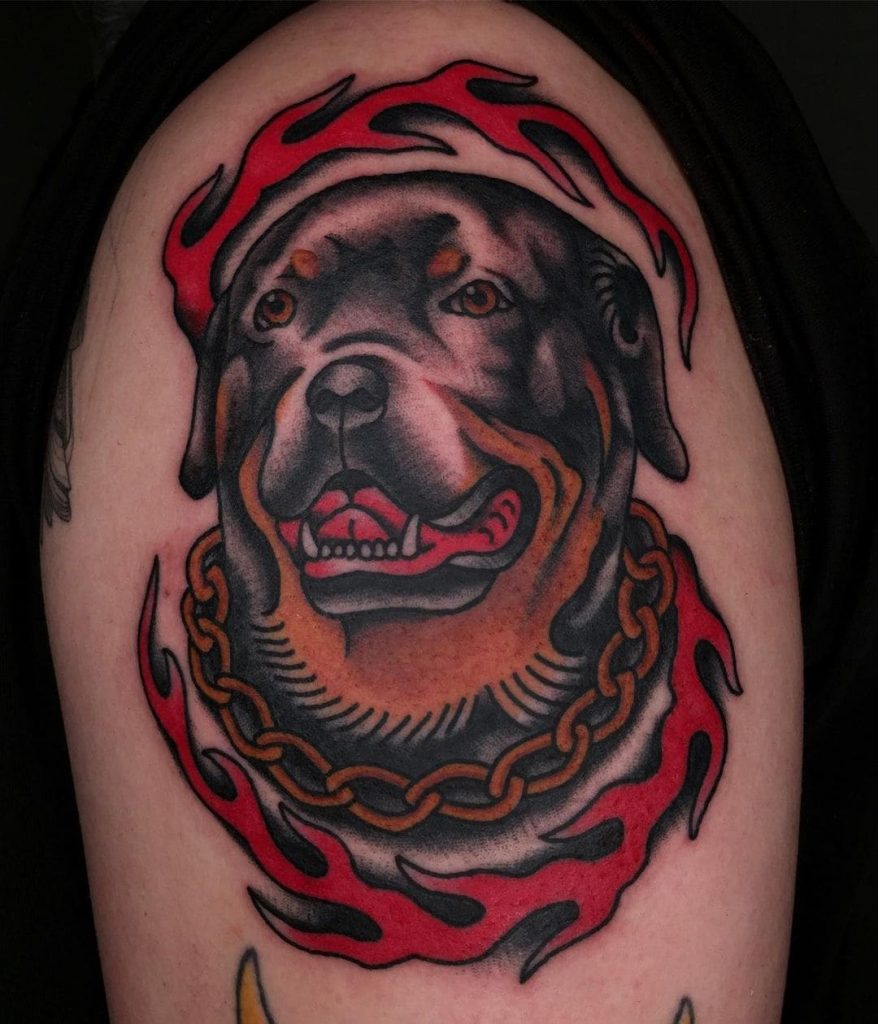 Rottweiler Tattoo is the best option if you have stretch marks and want to hide them.
18. Queen Crown Tattoo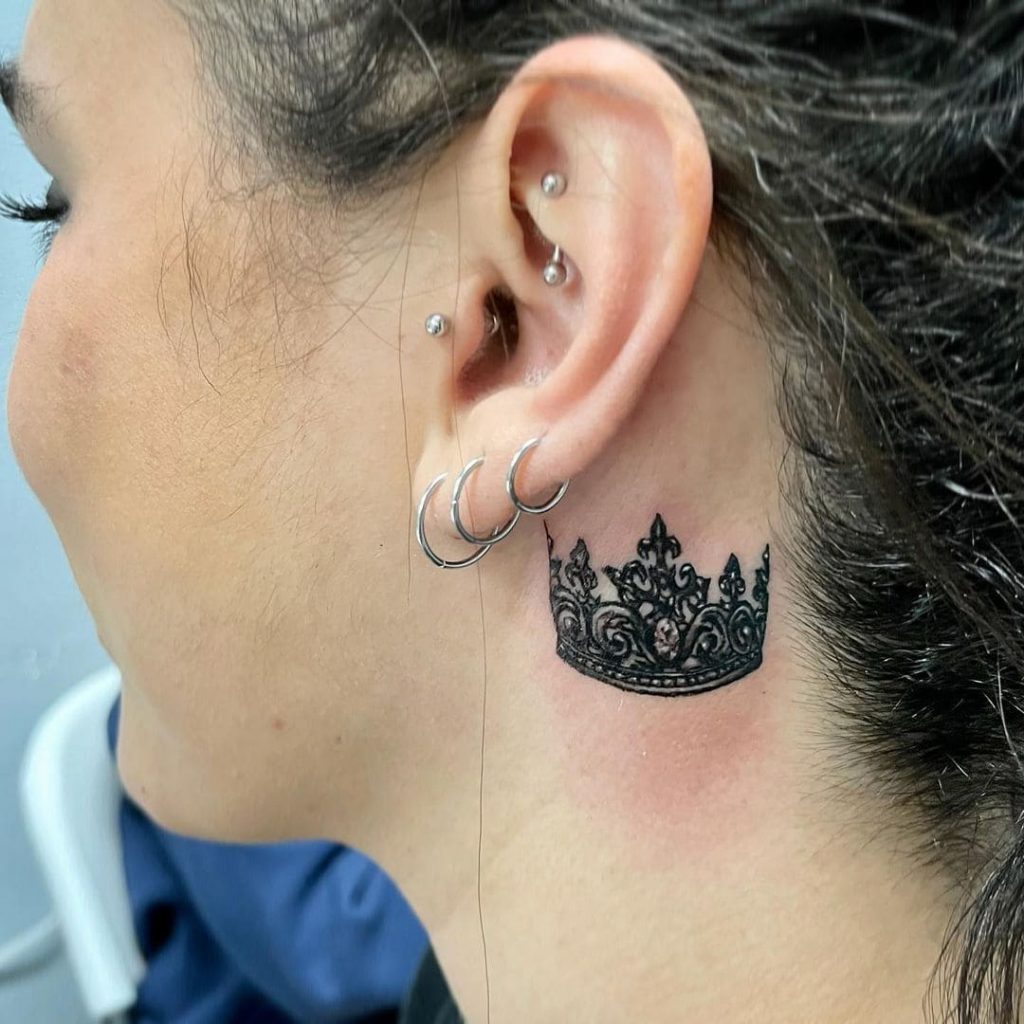 Every woman is a queen and deserves a crown. So, what's better than getting a queen crown tattoo inked on your belly and showing it off with your crop tops?
19. Bat Tattoo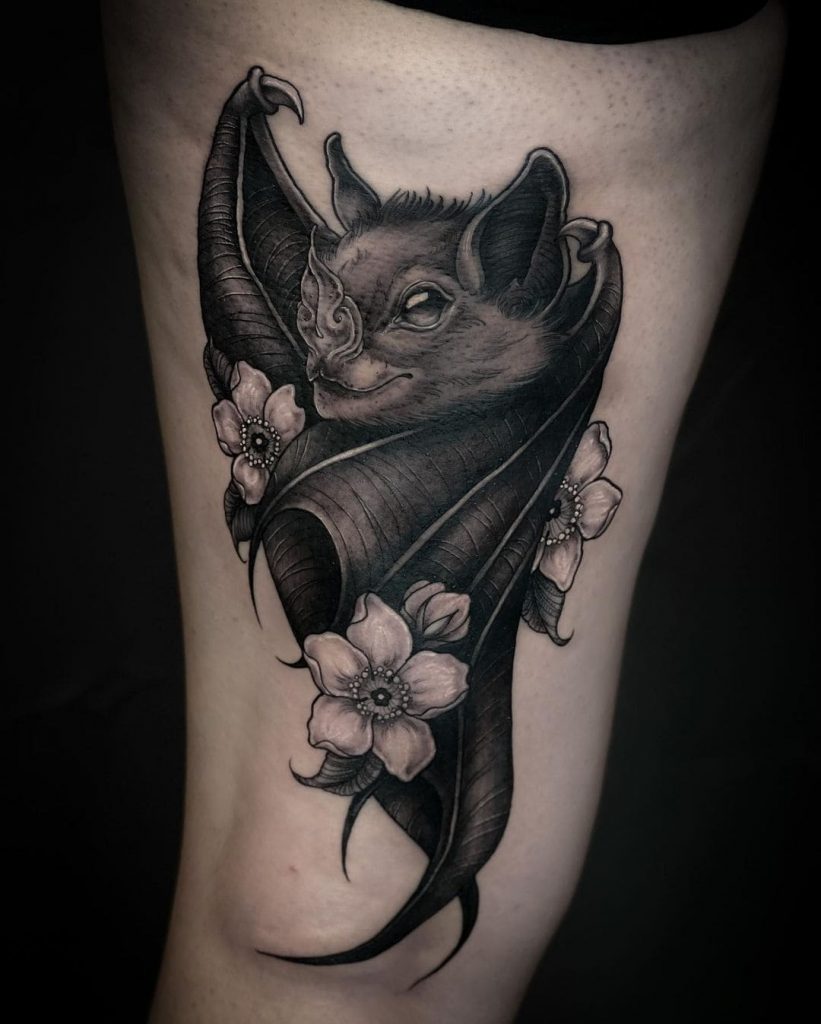 A bat tattoo is a usual design, but many fans of Batman and Dracula exist. So, are you a fan of scary tattoos?
20. Bald Eagle Tattoo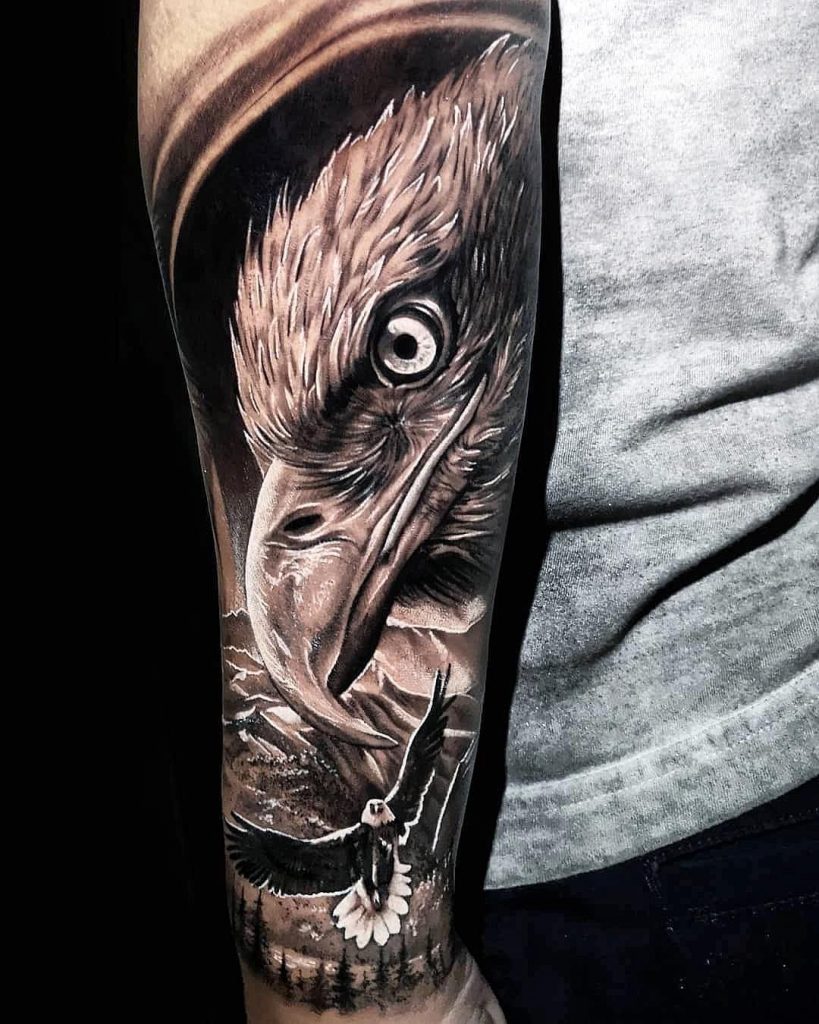 If you want to hide stretch marks on your belly, the Bald Eagle Tattoo will be your savior.
21. Feathers And Quote Tattoo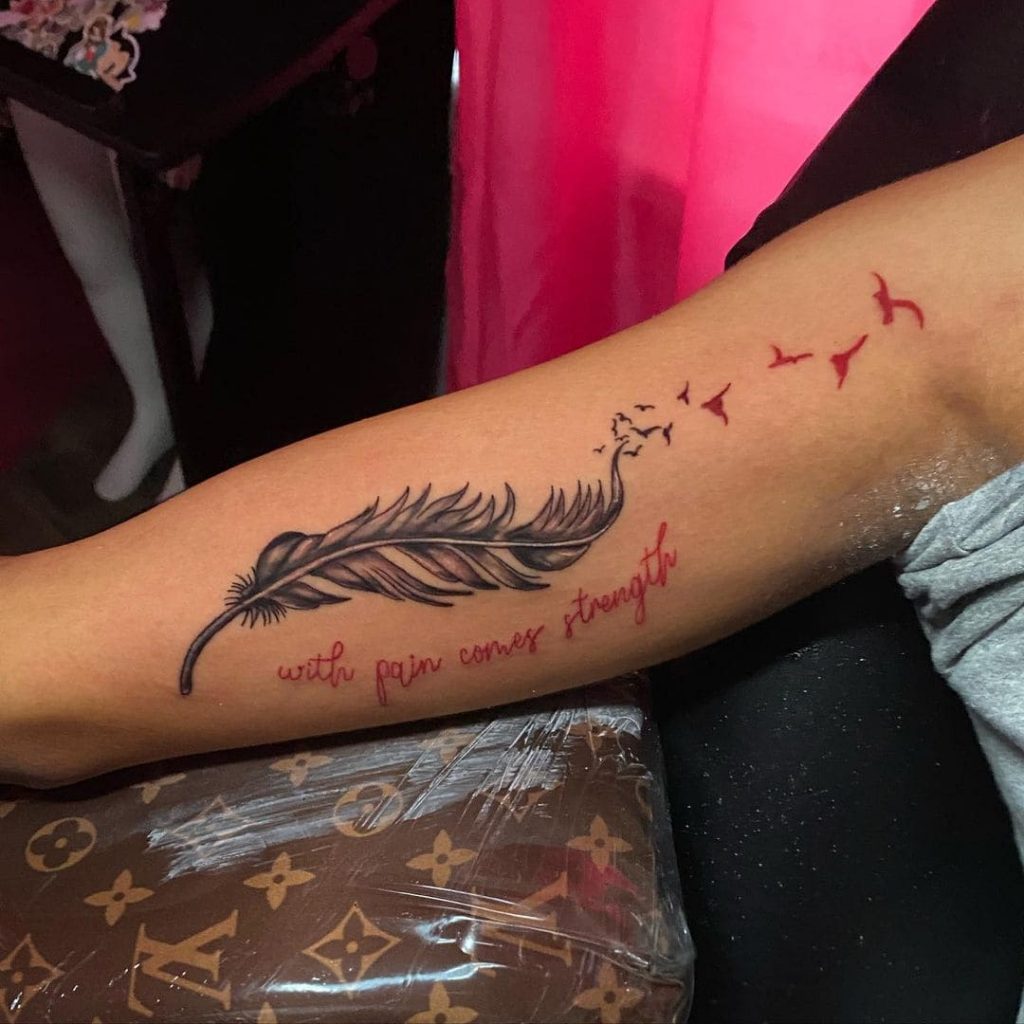 Express your feelings with a short quote and feathers. Let the learning stay with you forever.
22. Nature Cotton Plant Tattoos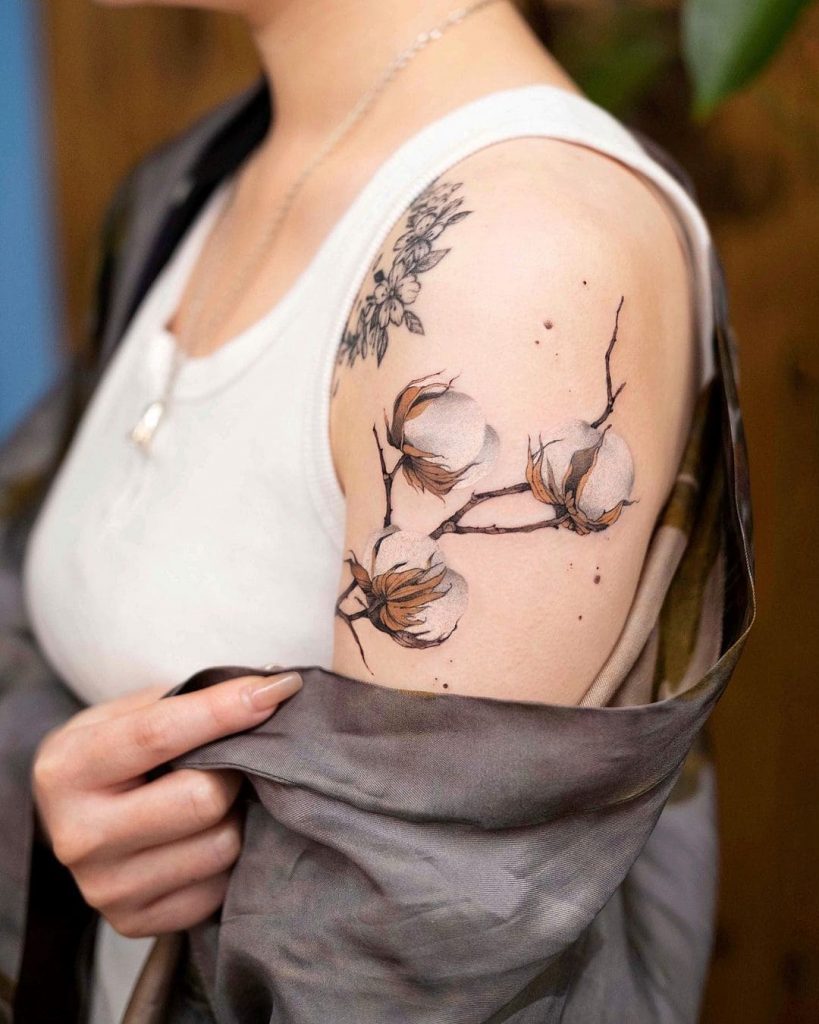 In case you are a nature admirer and want to carry it on your stomach near your belly button, don't think twice. Get inked!
23. Whale Tattoo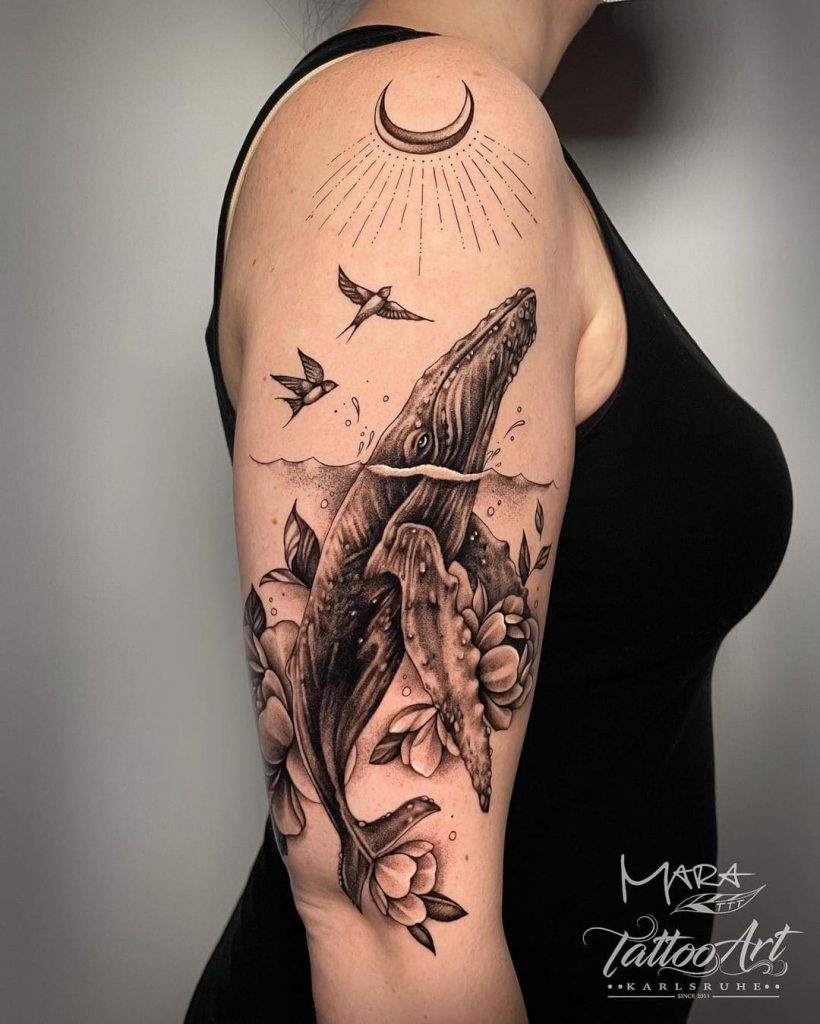 A whale stomach tattoo will suit every girl, no matter what shape, size, and color you choose.
24. Lower Stomach Flower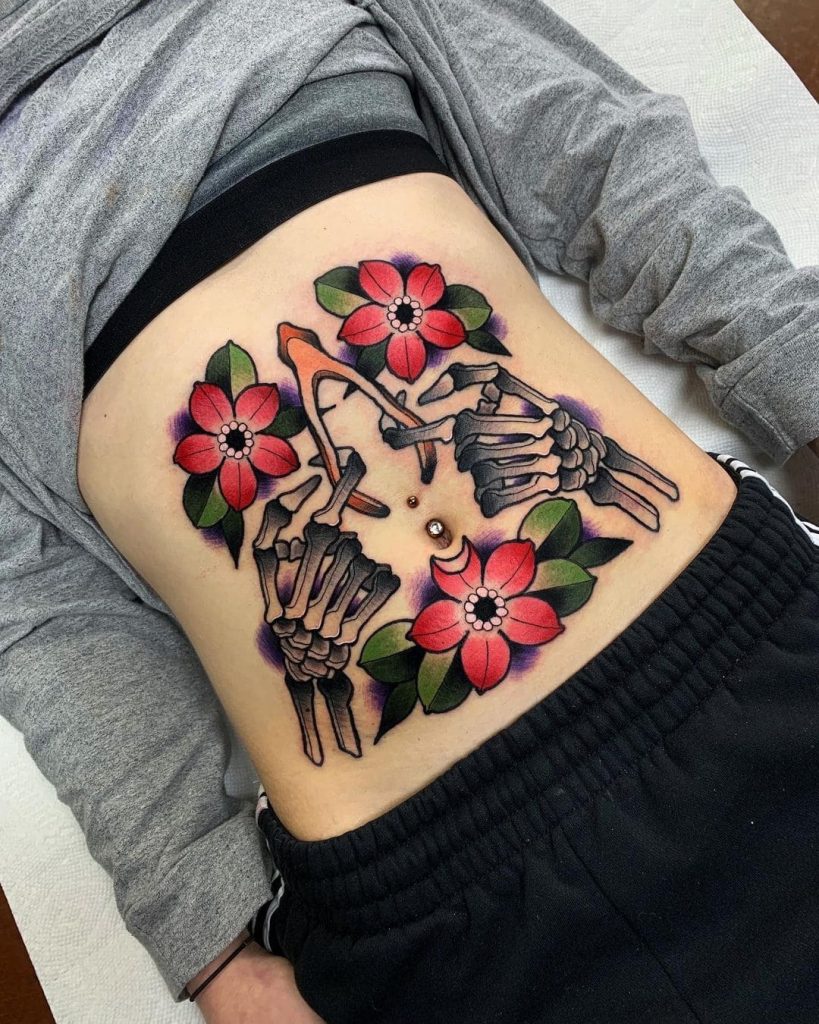 Imagine colorful flowers on your lower stomach! Won't those look too good with your black crop top?
25. Heart Calf Tattoo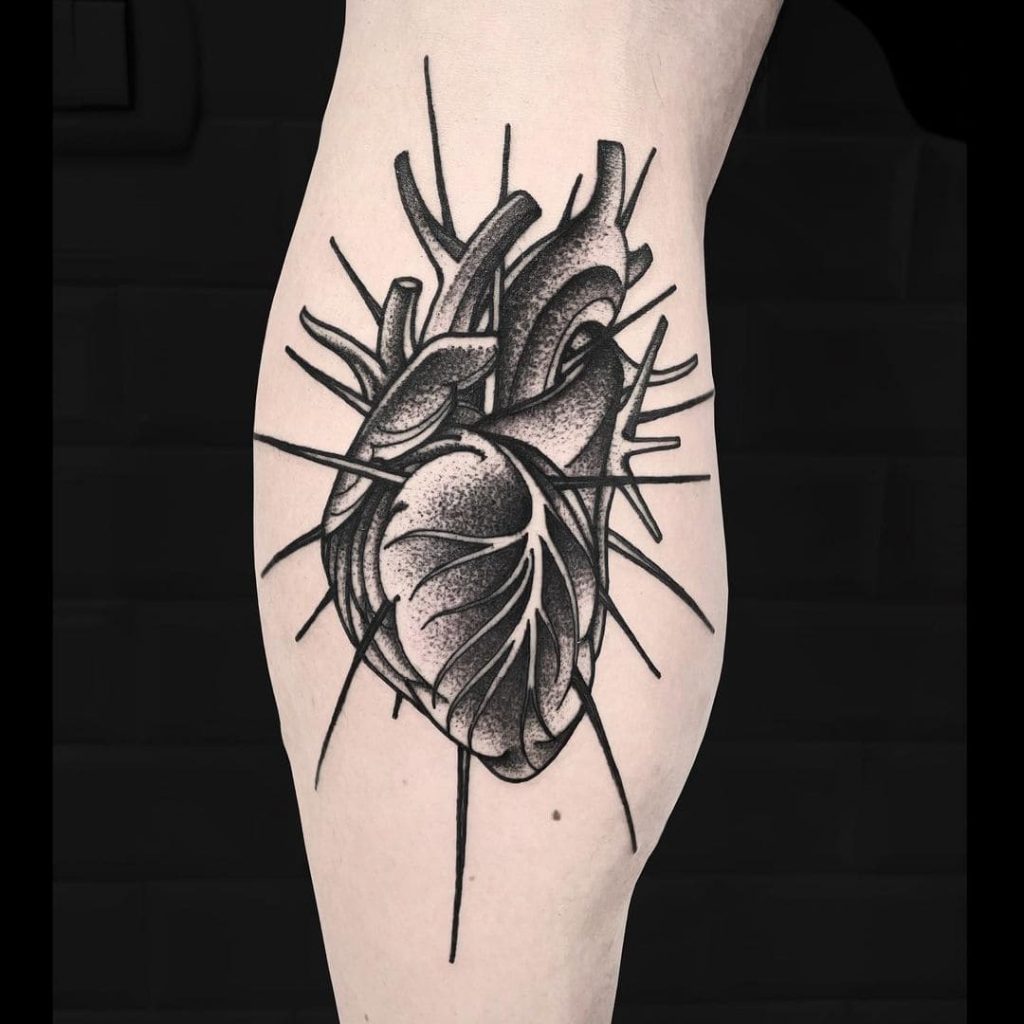 This one can cover your tummy tuck scars. It will look ideal in black color.
26. Owl Tattoo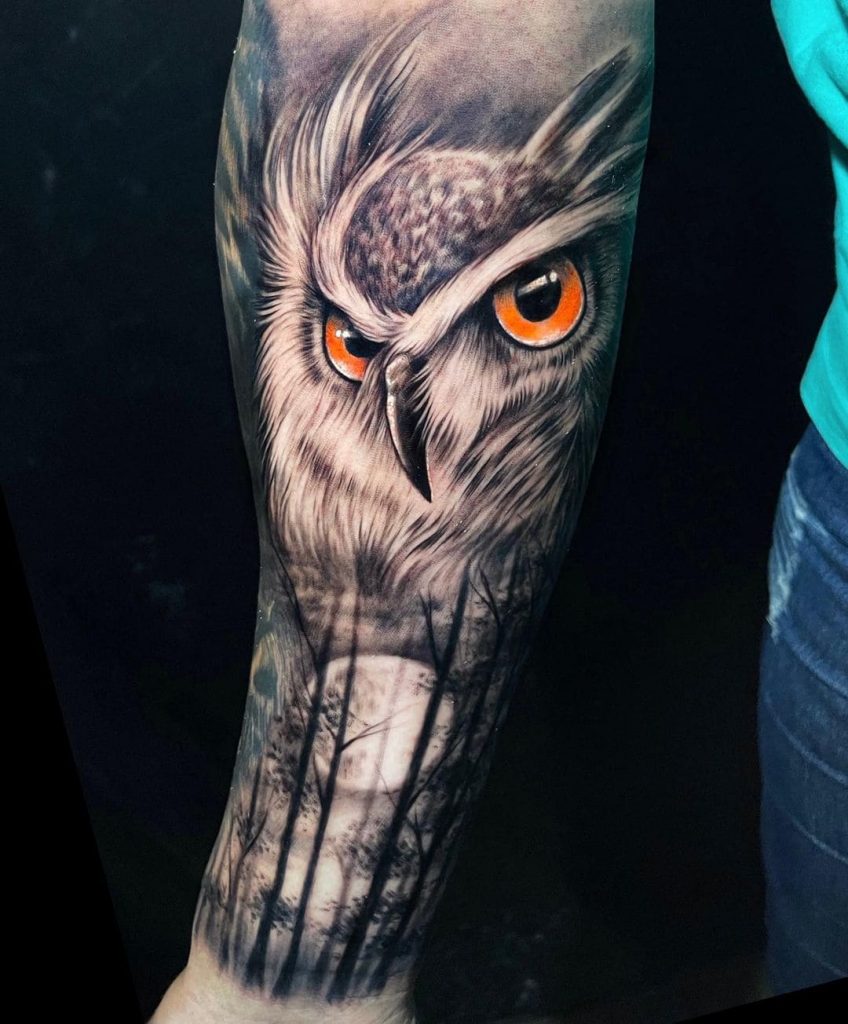 Getting a whole owl tattoo on your stomach is another good idea for women.
27. Lion And Lioness Couple Tattoo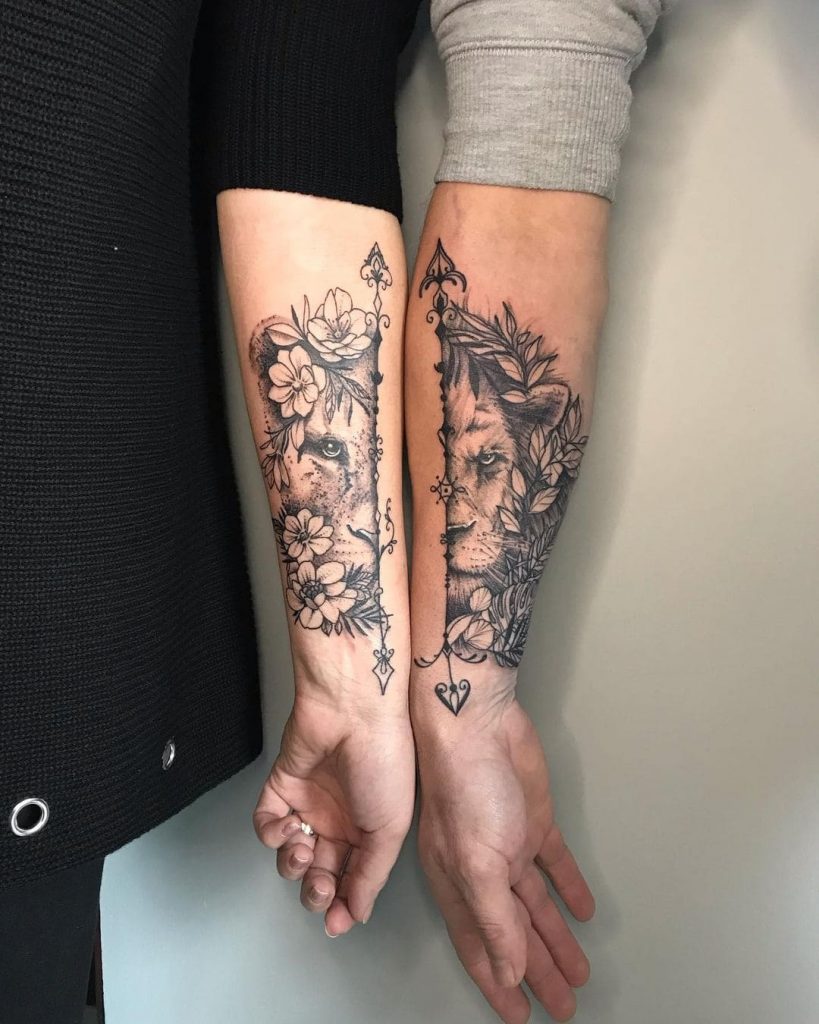 This tattoo is not only a stomach tattoo for females but an ideal for couples who are in love.
28. Star Tattoo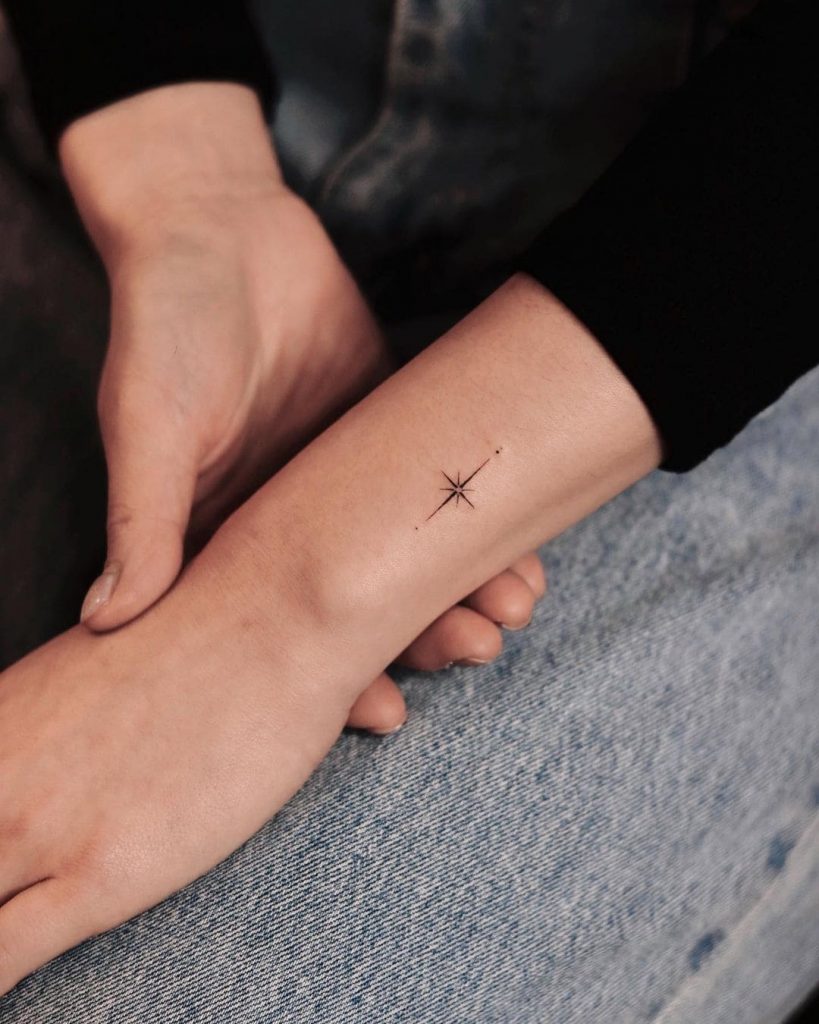 Star tattoos are attractive and symbolize simplicity for women.
29. Dog Paw Tattoo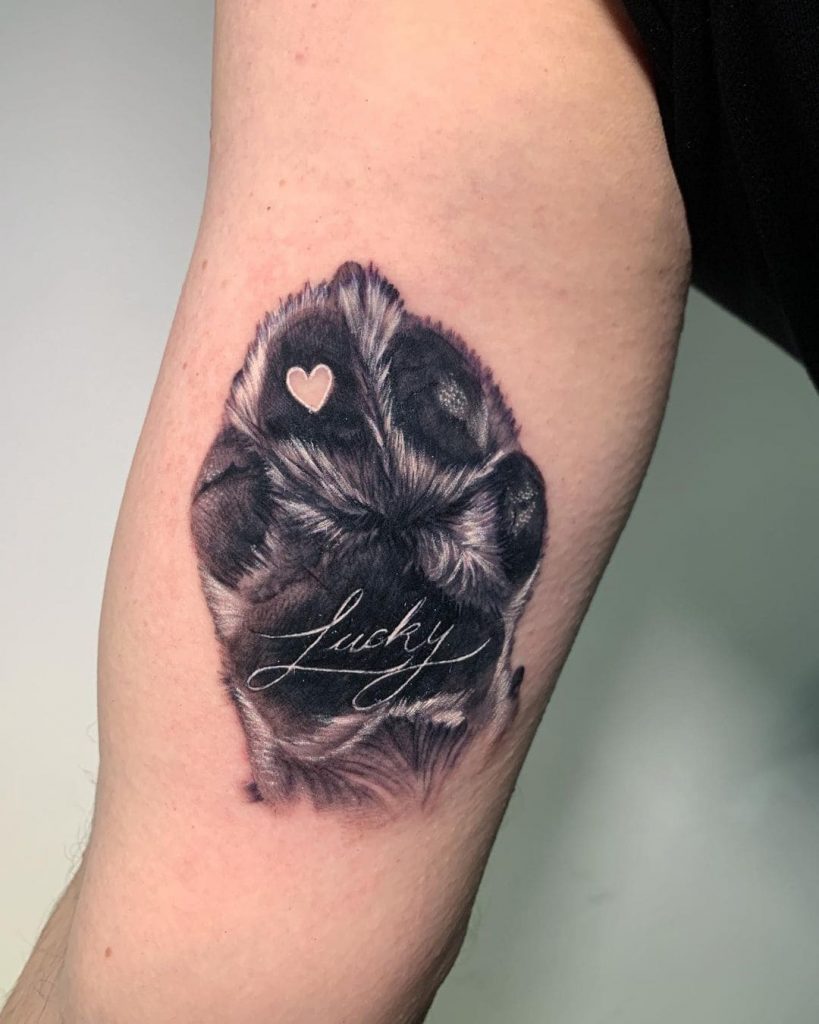 Surely, Dog Paw Tattoo will be admired by all the dog lovers in the town.
30. Angel Tattoo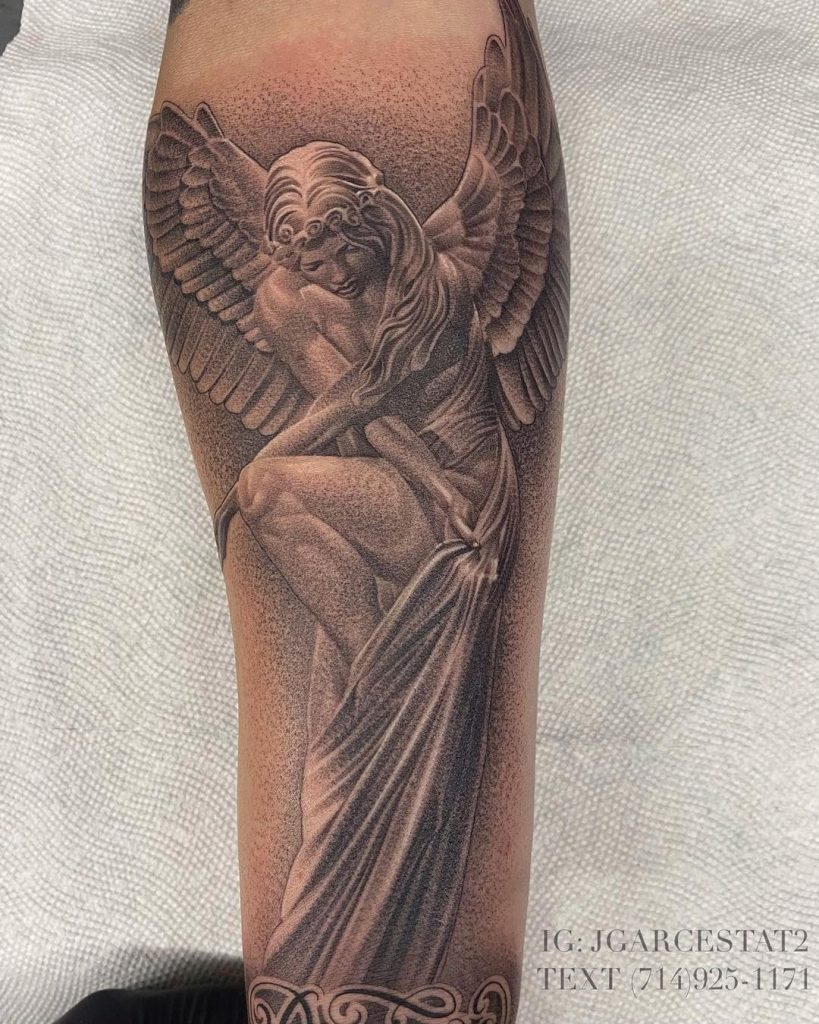 For girls who love fairy tales and stories, Angel Tattoos will suit you the best.
31. Black Rose Tattoos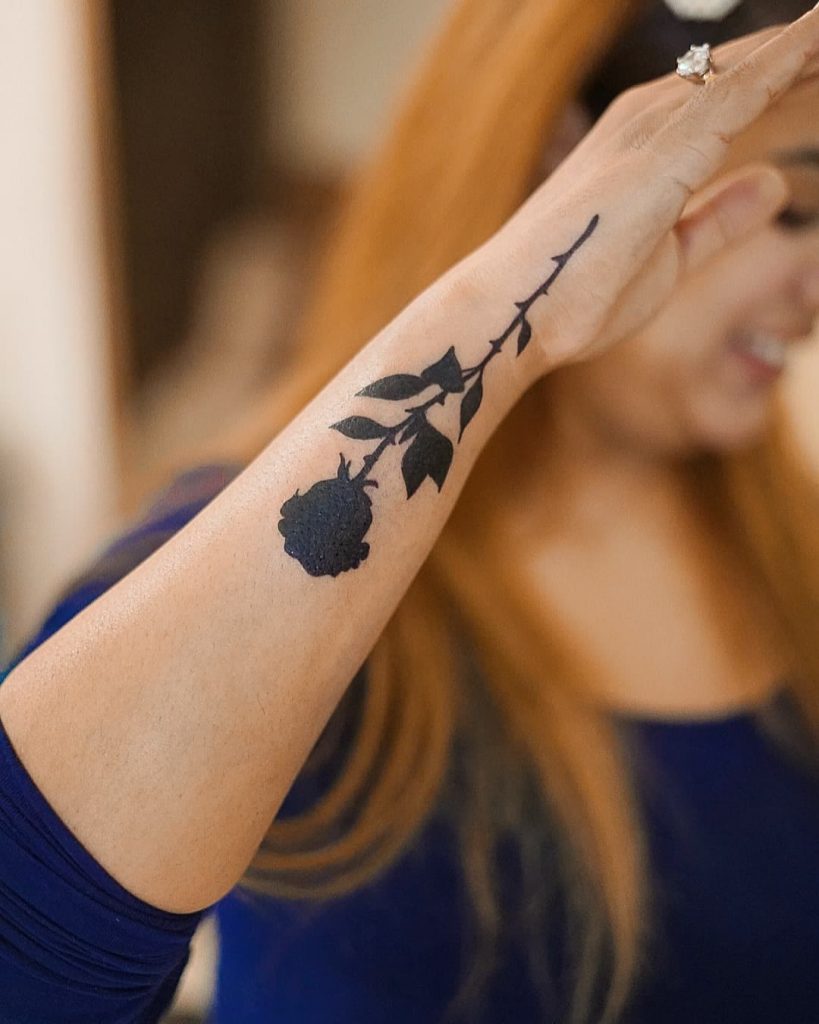 Black lovers, this option is for you. Show off your black rose on your stomach.
32. Scorpion Tattoos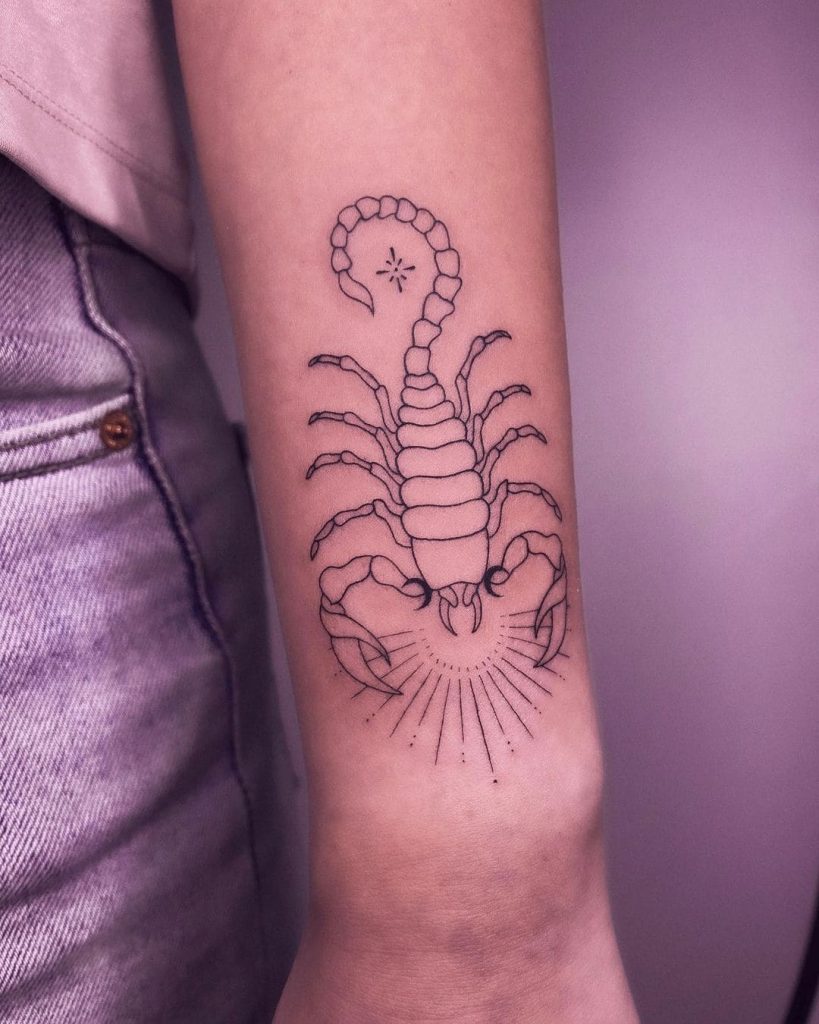 Scorpion design on your body will look best on scorpions.
33. Skull Tattoo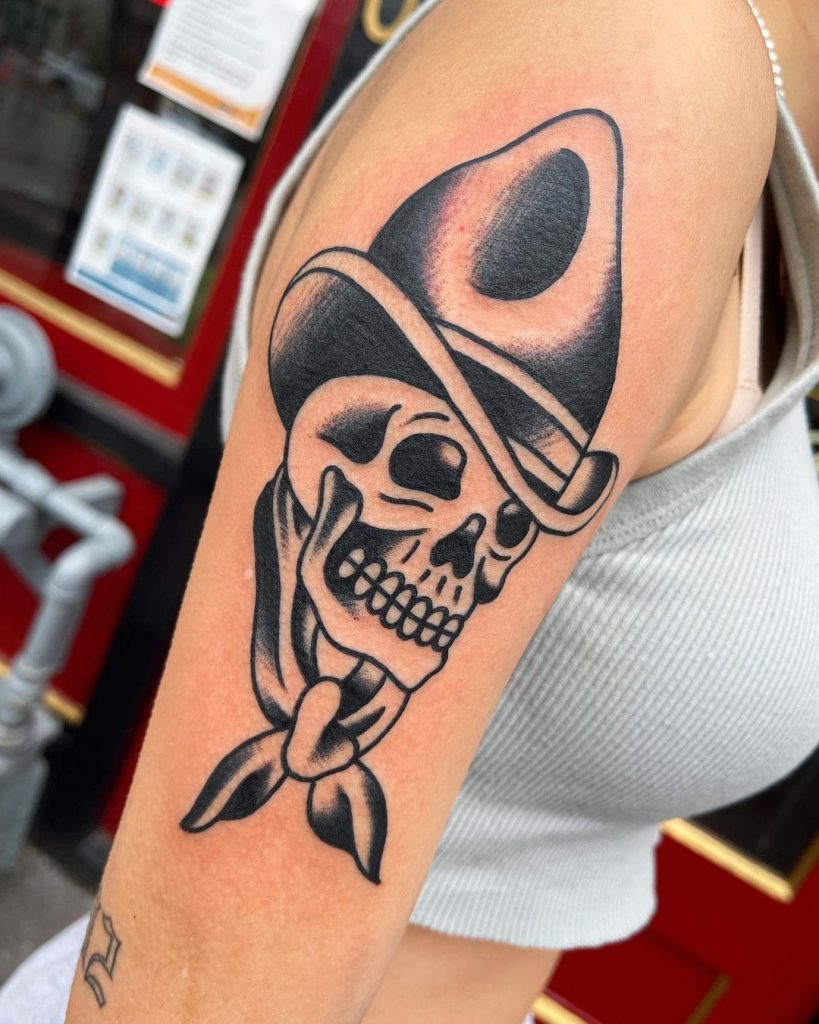 A large skull Tattoo is yet another way to hide your stretch marks for women.
34. Moth Skull Tattoo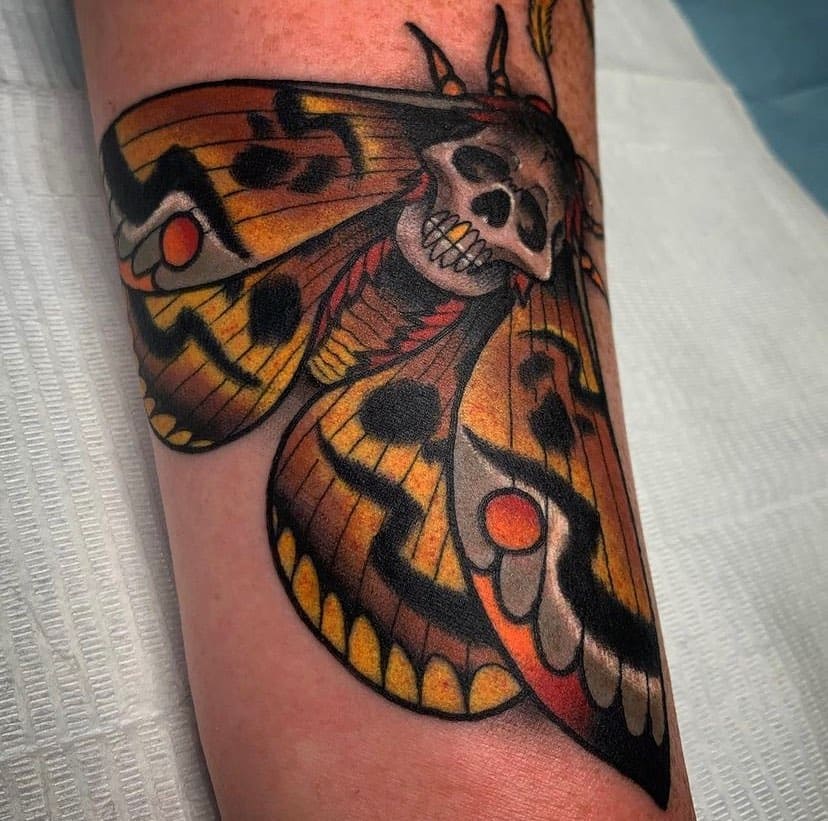 Moth Tattoo will look very elegant and beautiful near your belly button. Try it!
35. Traditional Tattoo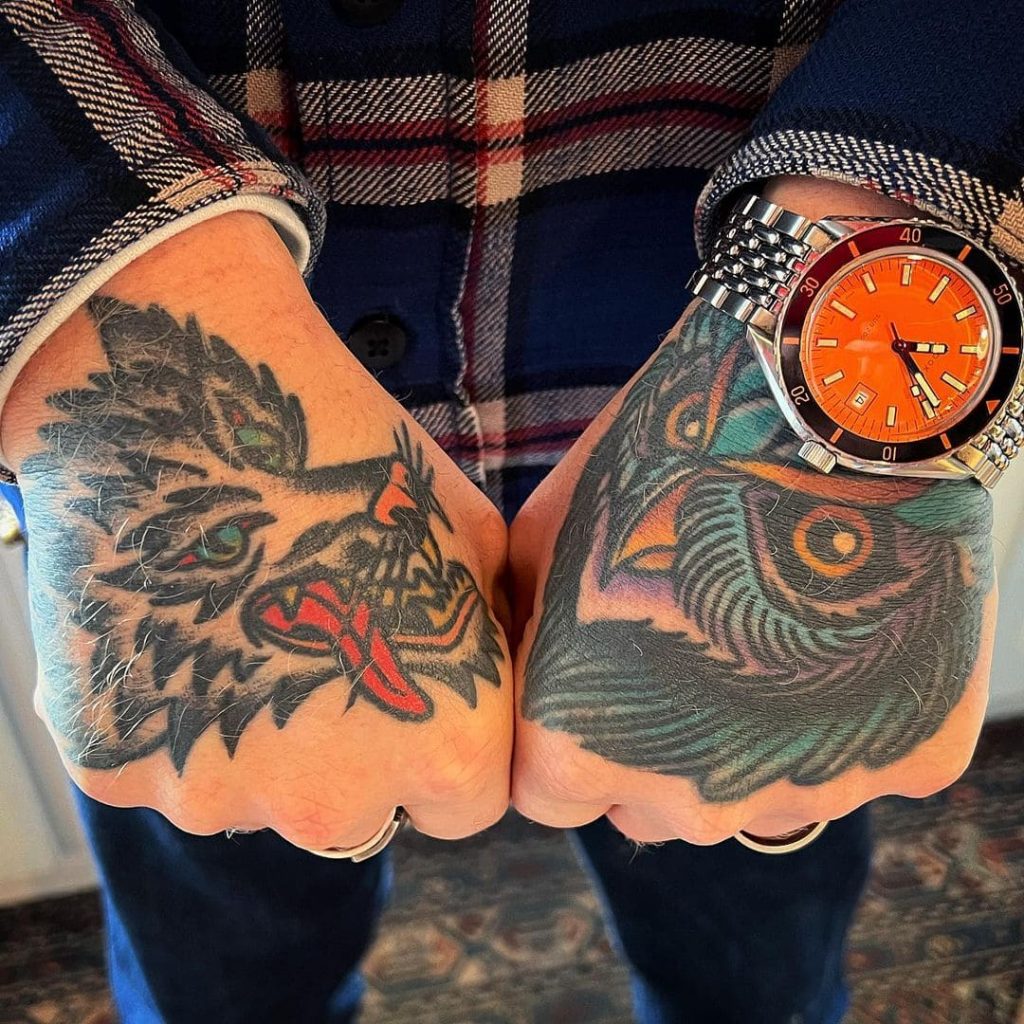 Getting a traditional tattoo while you are pregnant looks like an ideal choice.
36. Pup Tattoo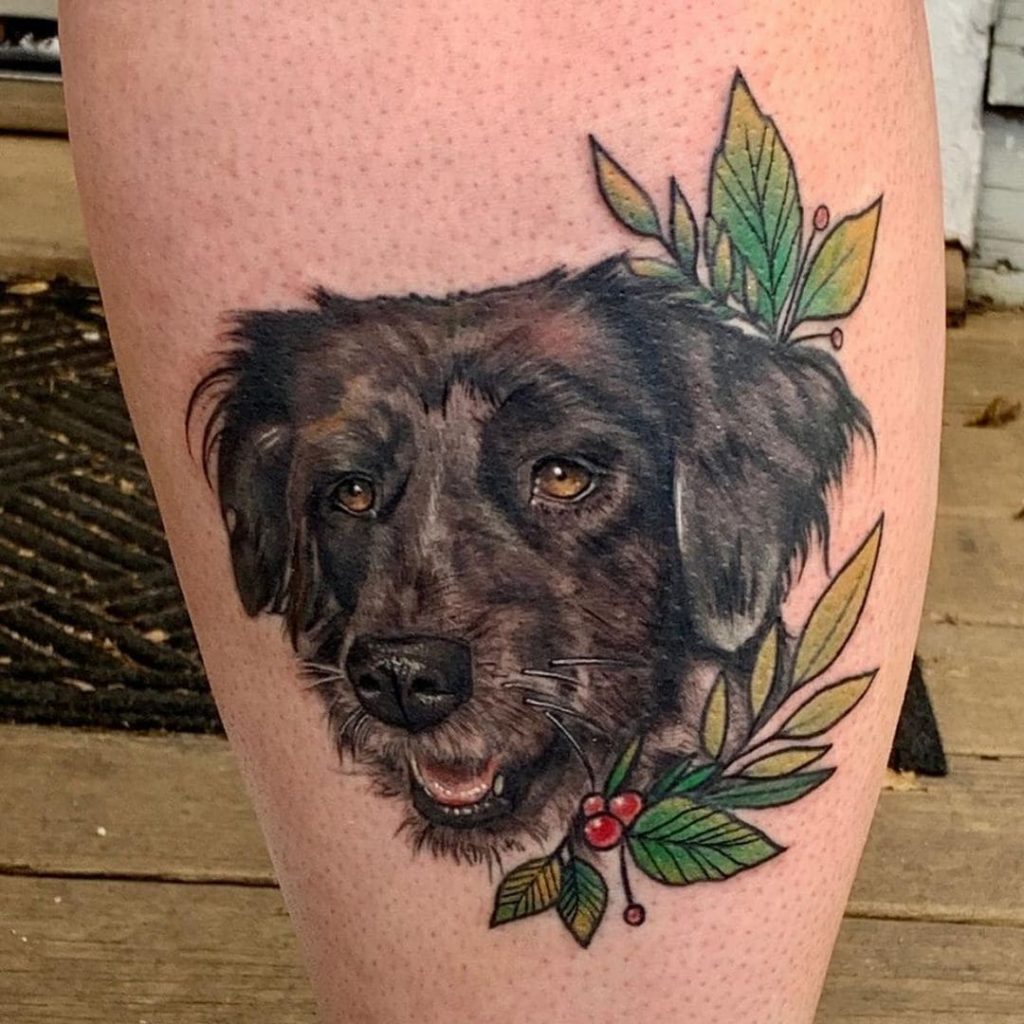 For all cute Pup lovers, dedicate your tattoo idea to him.
37. Canvas Tattoo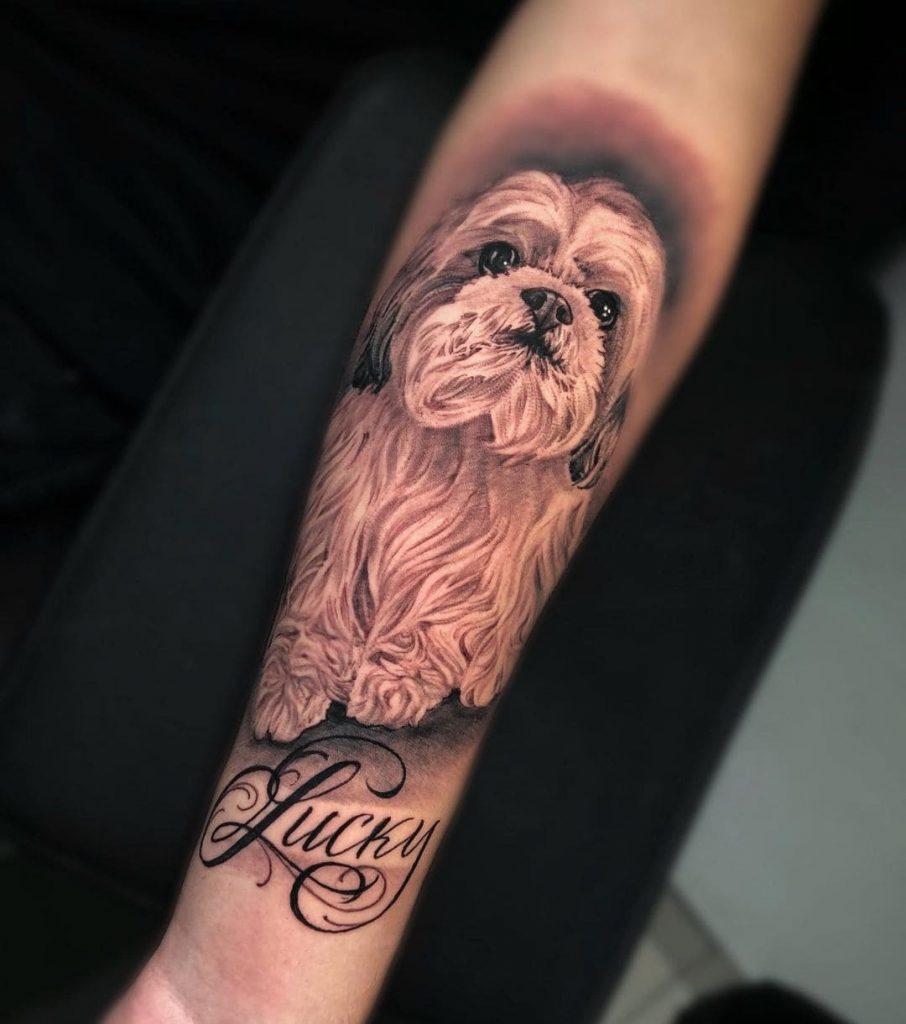 This stomach Tattoo design is a bit different to try. It will have a unique yet straightforward approach.
38. Birth Year Tattoo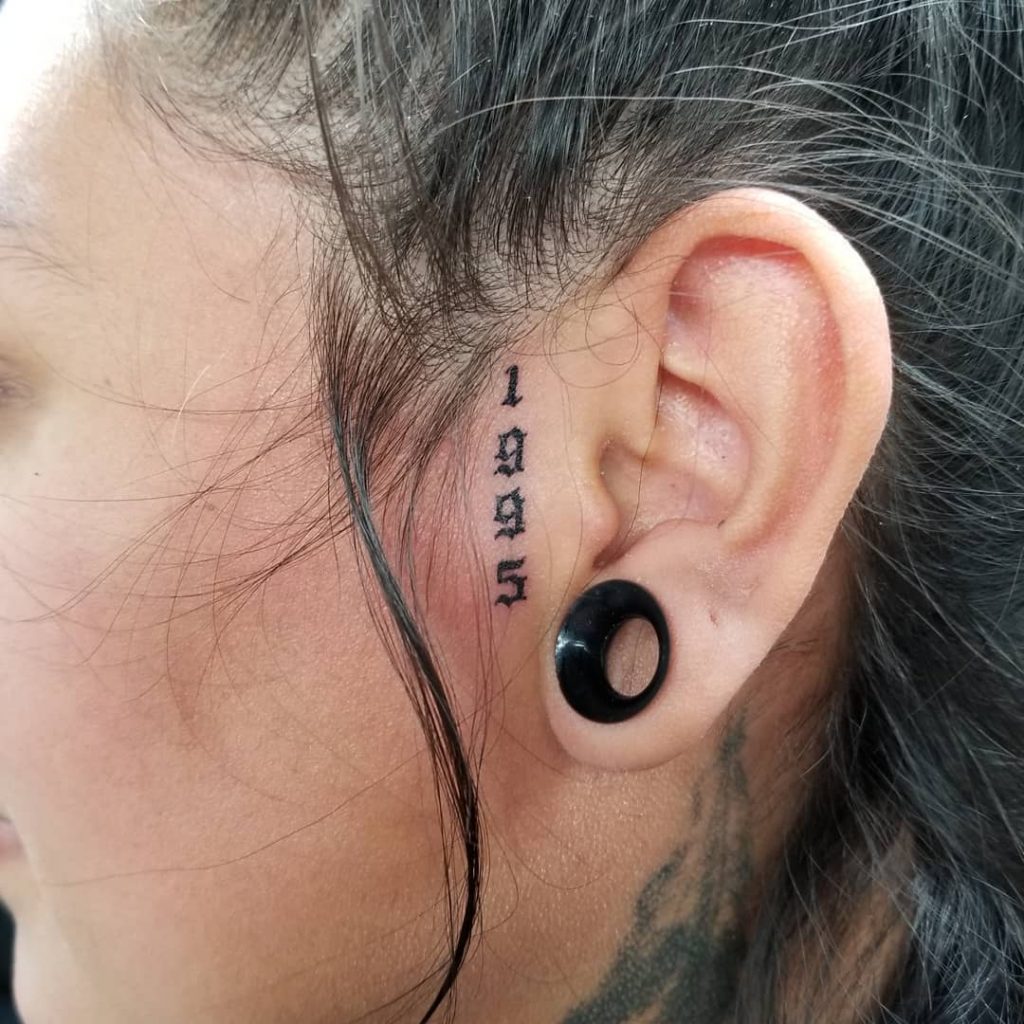 Get your or your loved one's birth year inked on your stomach boldly.
39. Heart and Angel Tattoo
Heart and Angel design tattoos will suit all the girls.
40. Skull Tattoo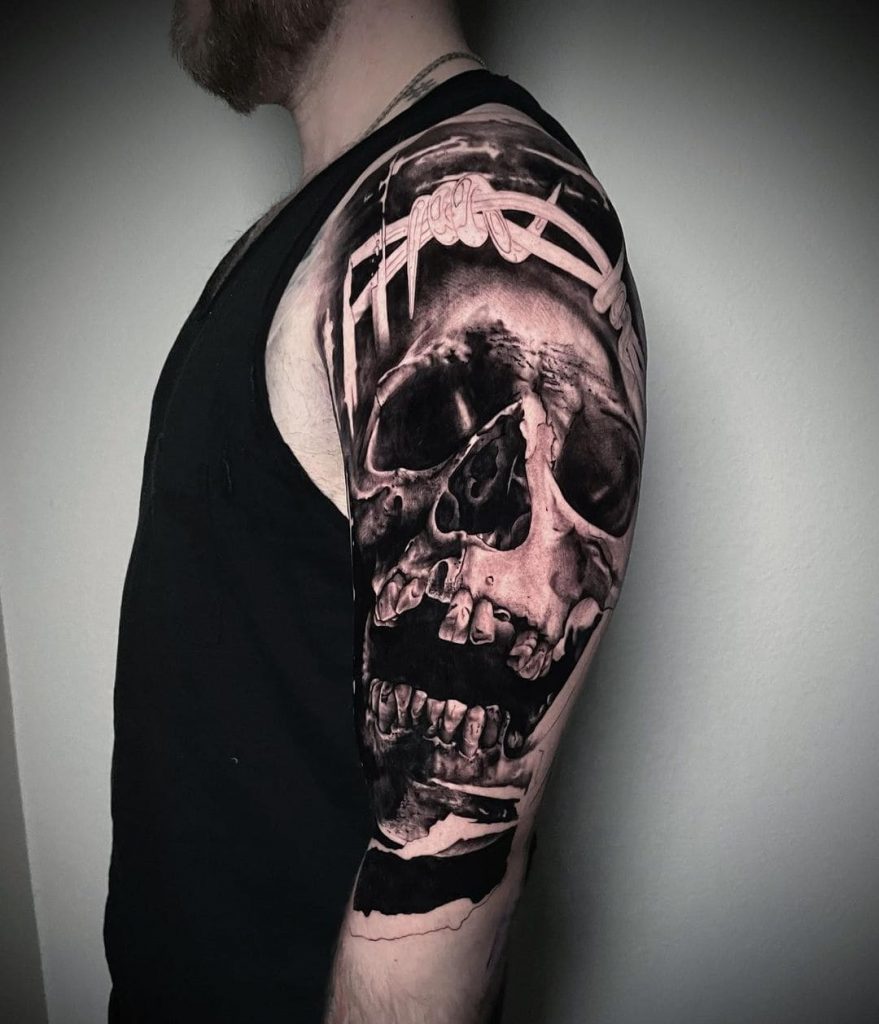 If you are not afraid of death, get skull tattoos.
41. Colored Tattoo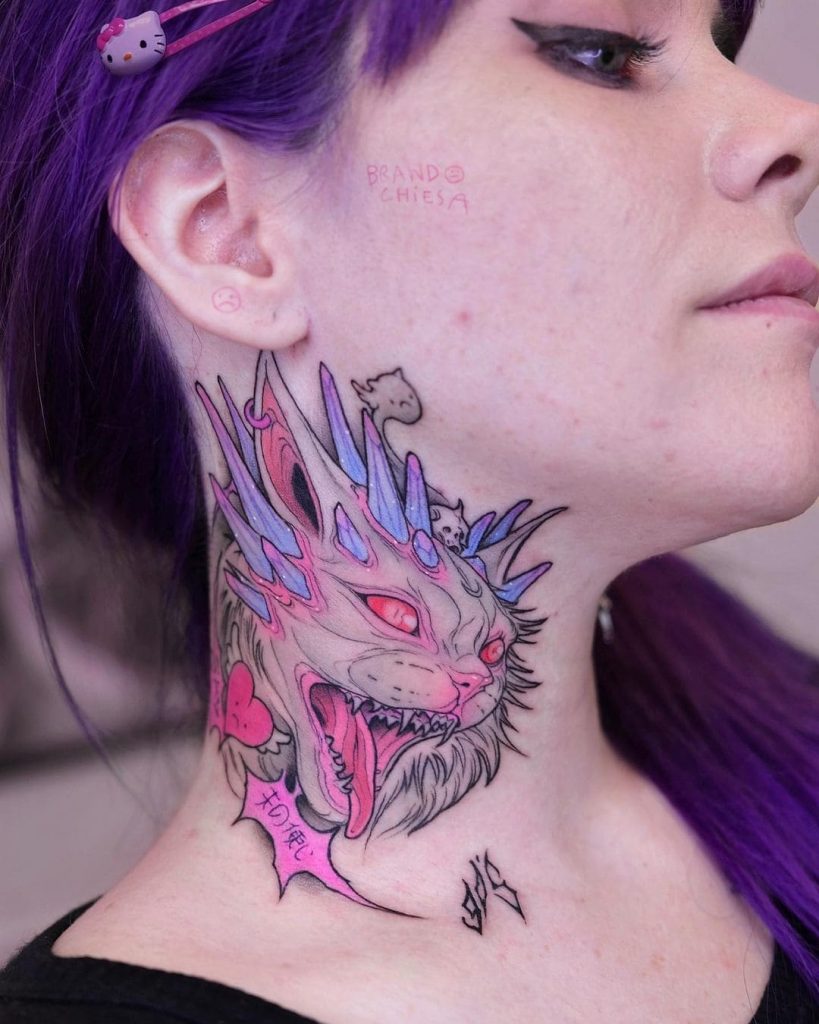 Colorful tattoos bring a lot of inspiration and stories. Make your stomach colorful with the feminine, colorful tattoo.
42. Writing Tattoos
Your name should be lovely and unique. Why not get it printed on your stomach?
43. Peacock Tattoo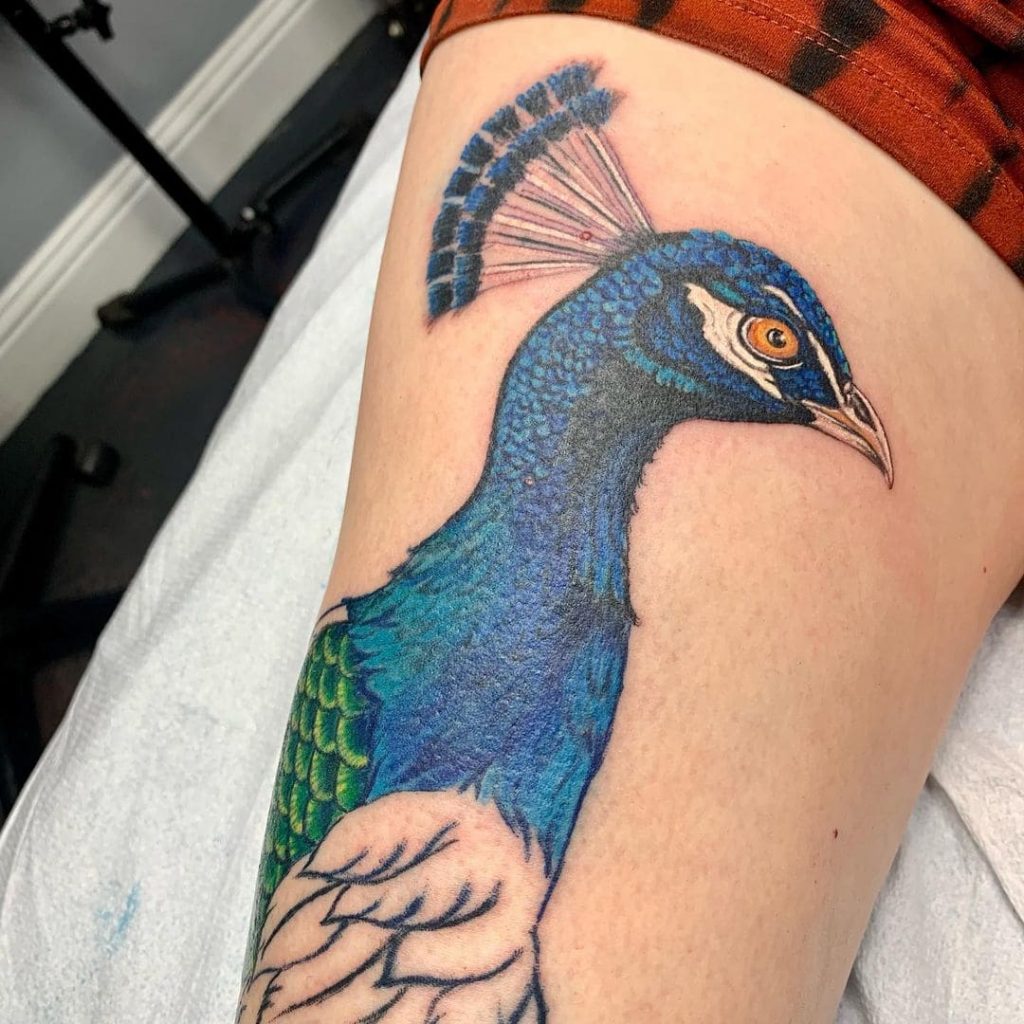 Those big green peacock feathers symbolizing optimism are a lovely tattoo to get on a woman's stomach.
44. Mandala Art Tattoo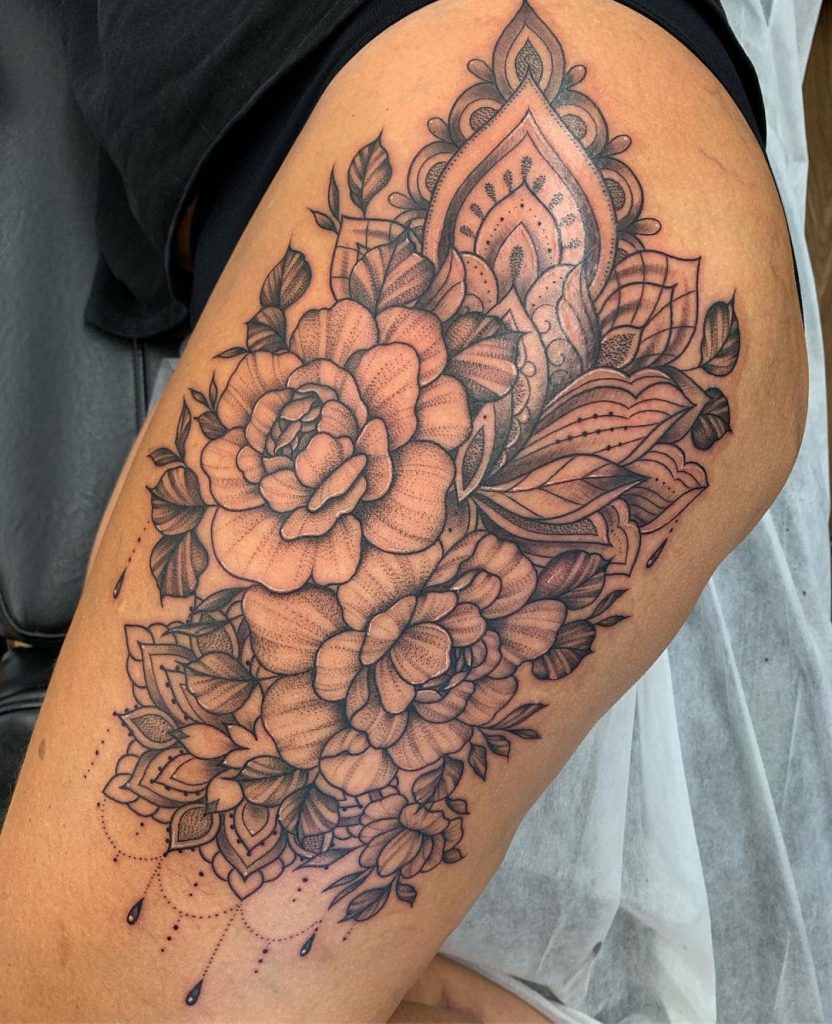 Aren't Mandala arts very fascinating and attractive? How's the idea of getting one elegant piece inked on your stomach, ladies?
45. Small Tattoo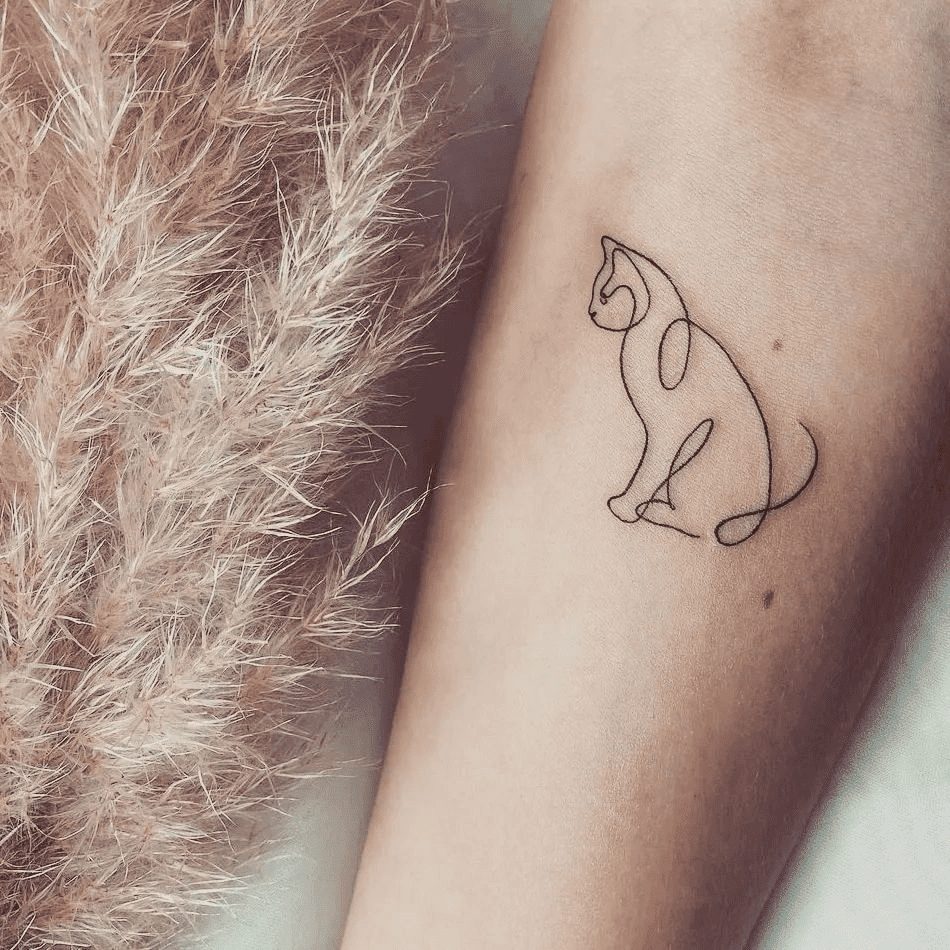 Another option for a woman's stomach tattoo is to get a small one inked near your belly button. Proudly, show it off with your navel pierce and crop top.
46. Side Stomach Tattoo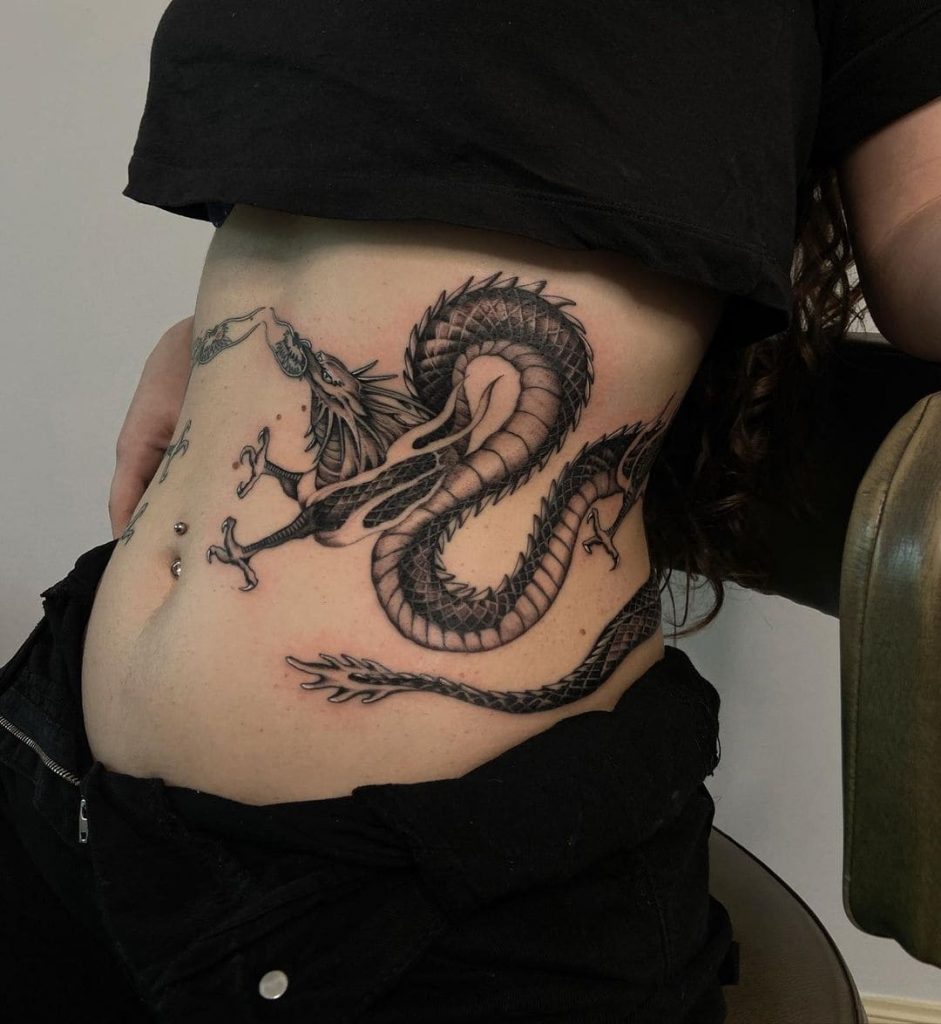 If you don't want a tattoo on the middle part of your stomach, you can get a tattoo on the side stomach area.
47. Henna Tattoo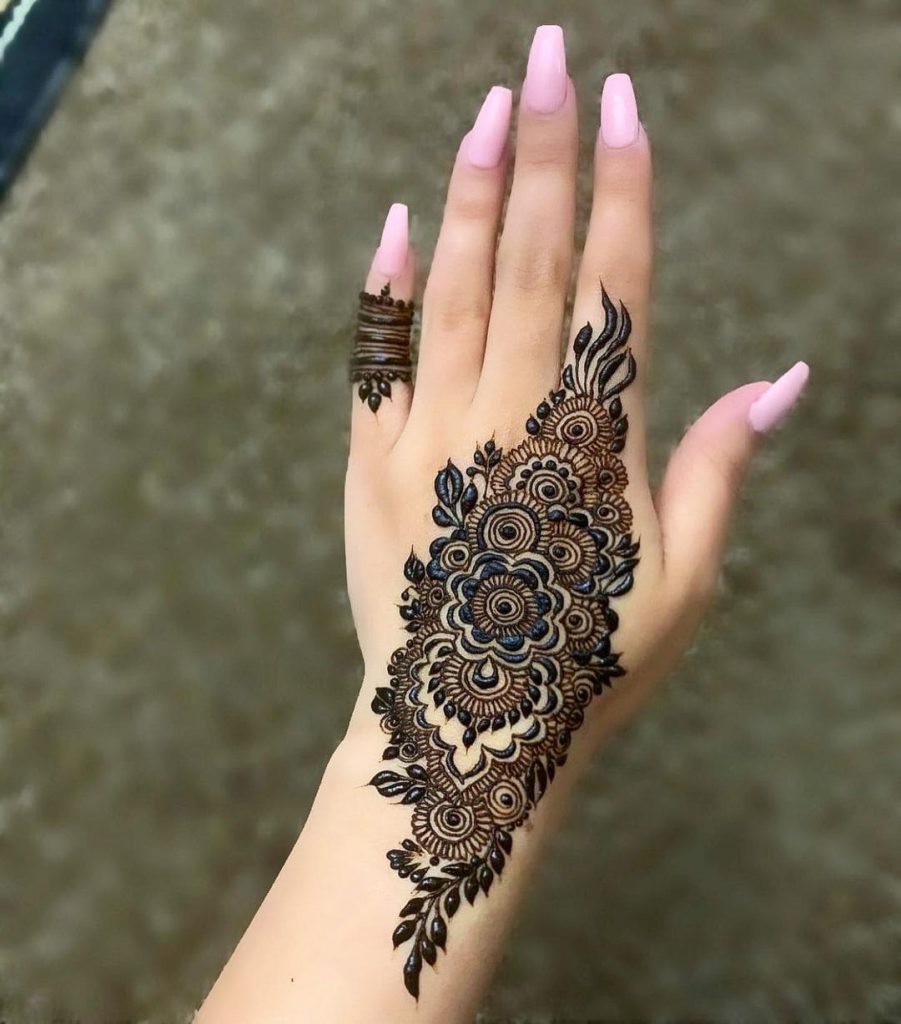 Women love getting their hands painted. Imagine getting the same Henna design inked on your stomach permanently. You would rock the traditional look.
48. Locks Tattoo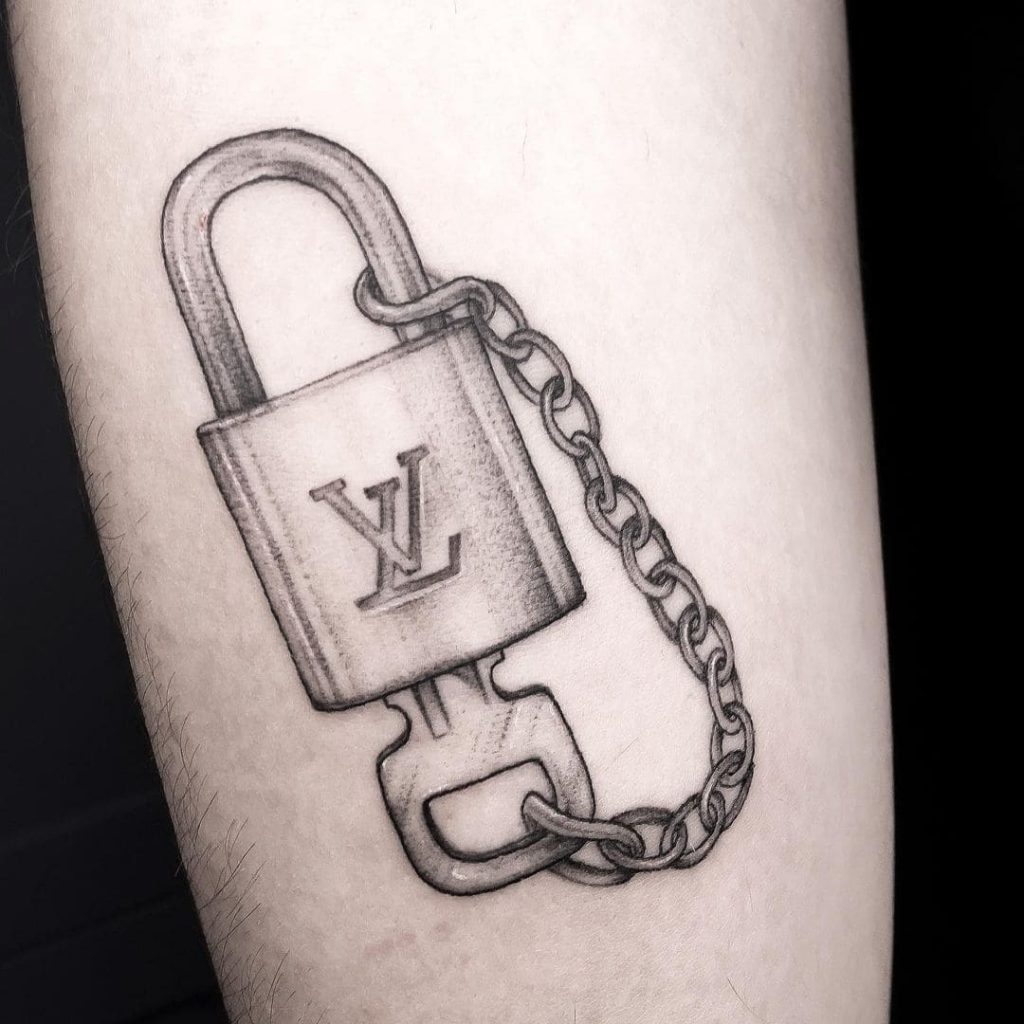 A lock tattoo will look stylish and different. You can add a key to the lock too.
49. Wolf Tattoo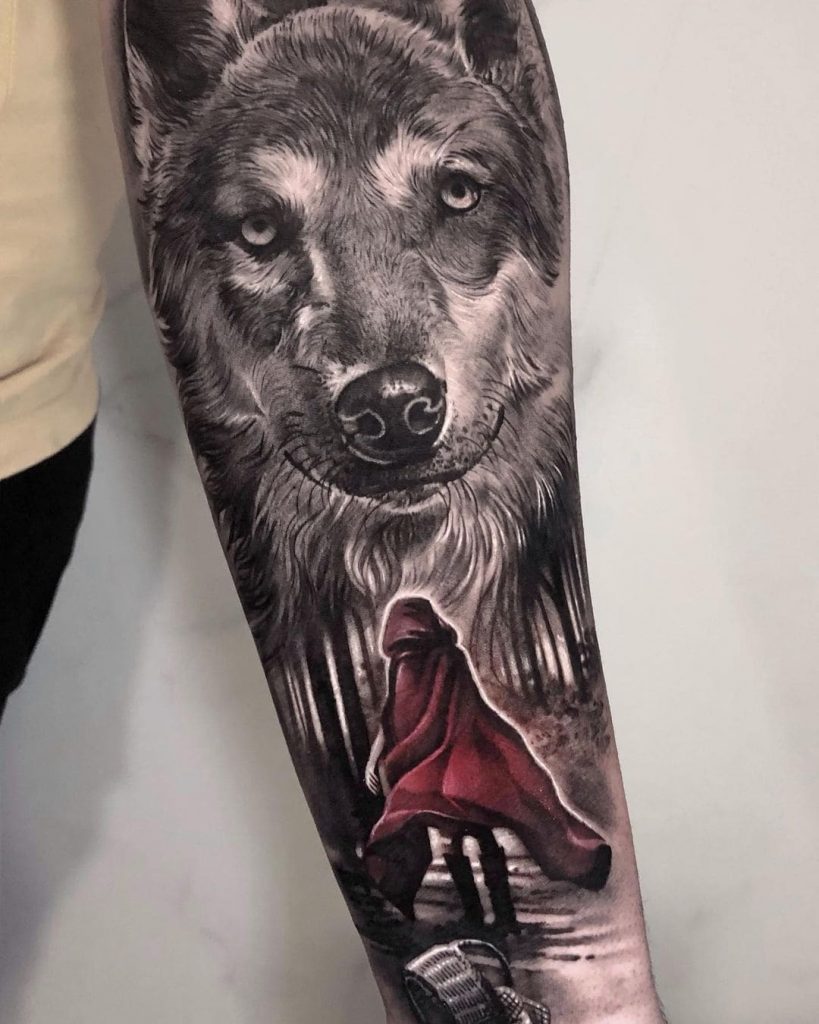 A wolf Tattoo will show the wild side of your personality. Keep everyone in fear with your roaring wolf.
50. Phoenix Tattoo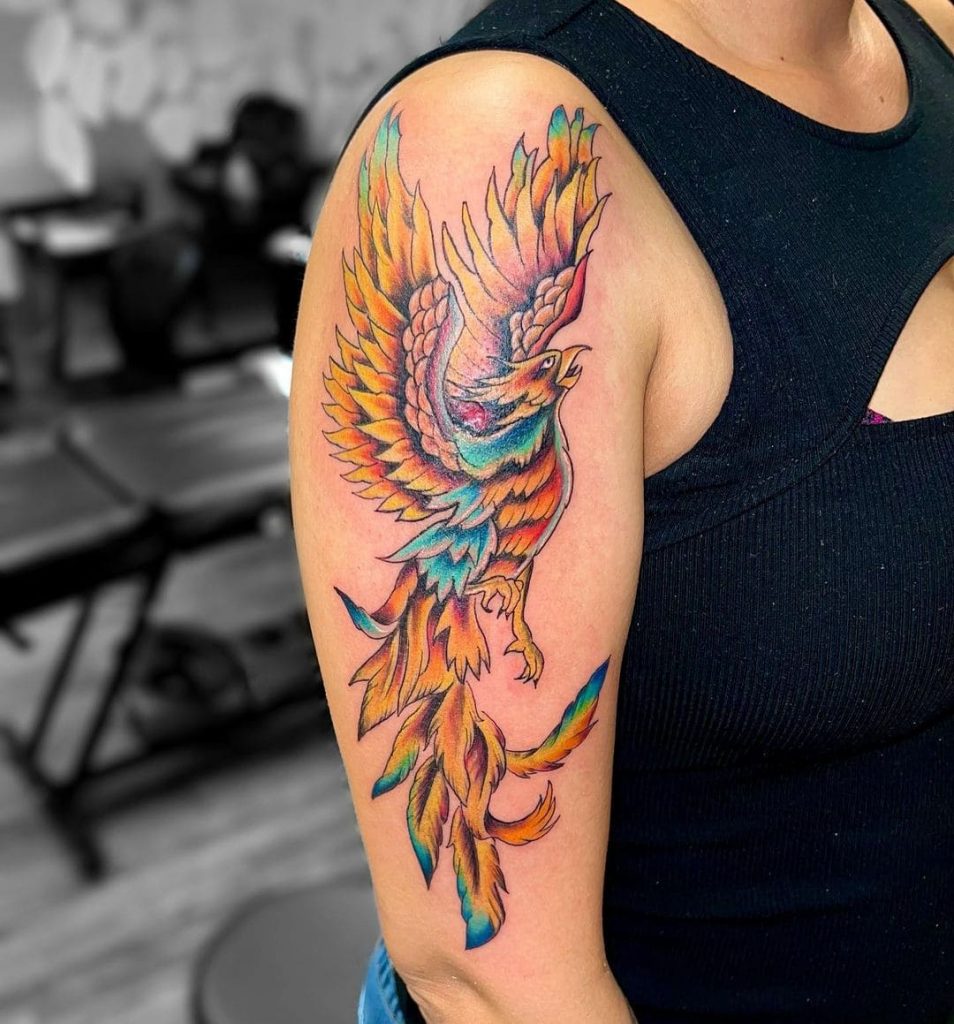 If you are looking for new rebirth and beginnings, this piece of tattoo is for you. It will help you move forward in life.