Are you ready to make a statement with your hair this season?
Then check out the amazing selection of sunset hair colors! With over 40 options ranging from vibrant oranges to deep purples, there's sure to be something that'll add a unique and eye-catching touch to your look.
Whether you want to update your current style or try something completely new, these sunset hair colors will make sure you stand out from the crowd.
So why not bring the warmth and beauty of a sunset into your daily style with these incredible hair color ideas!
1. Ombre Purple to Orange Hair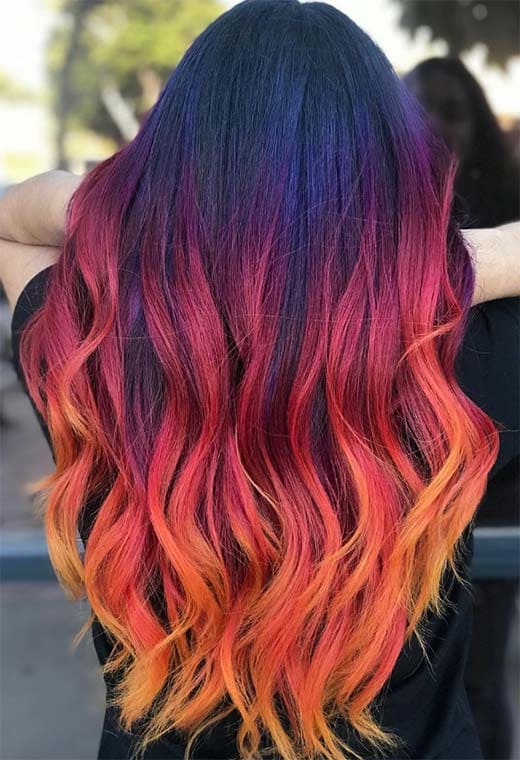 2. Blazing Mixture Hair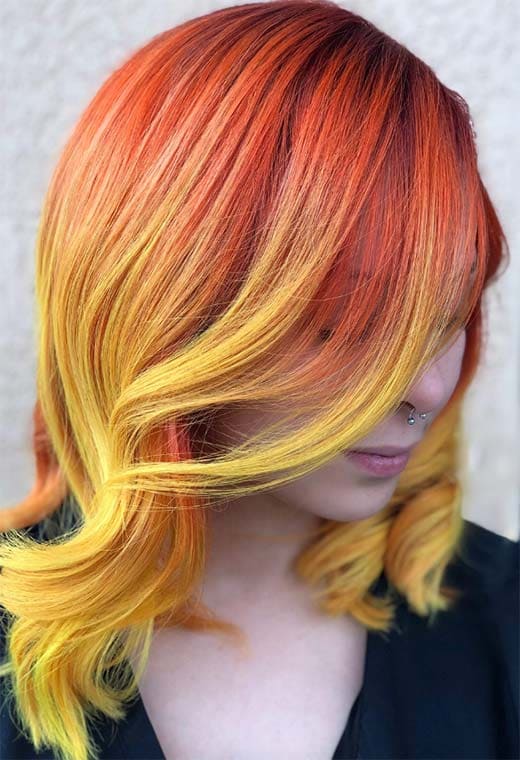 3. Fiery Streaks Hair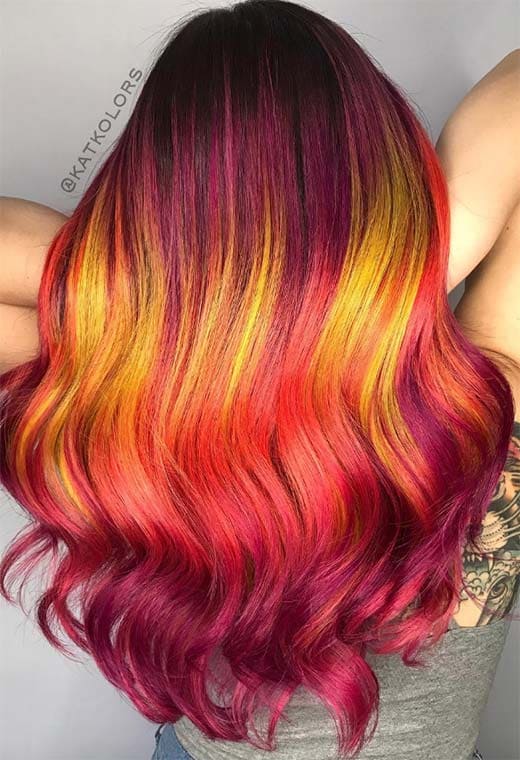 4. Day to Night Sunset Hair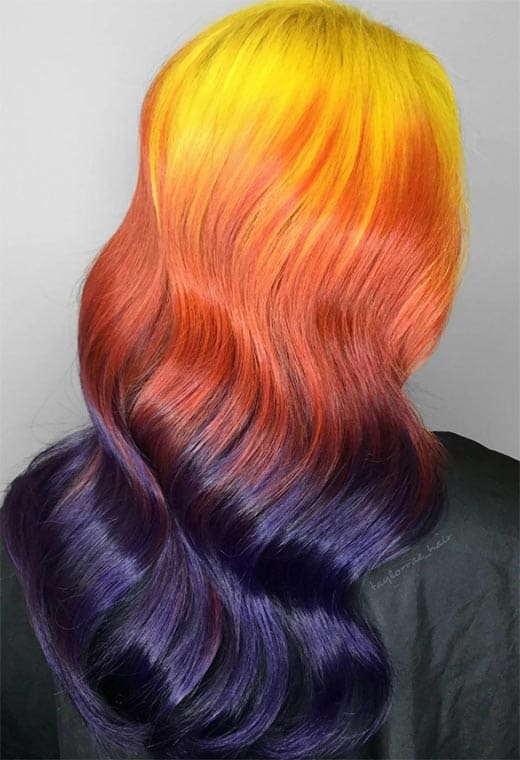 5. Moving Lava Hair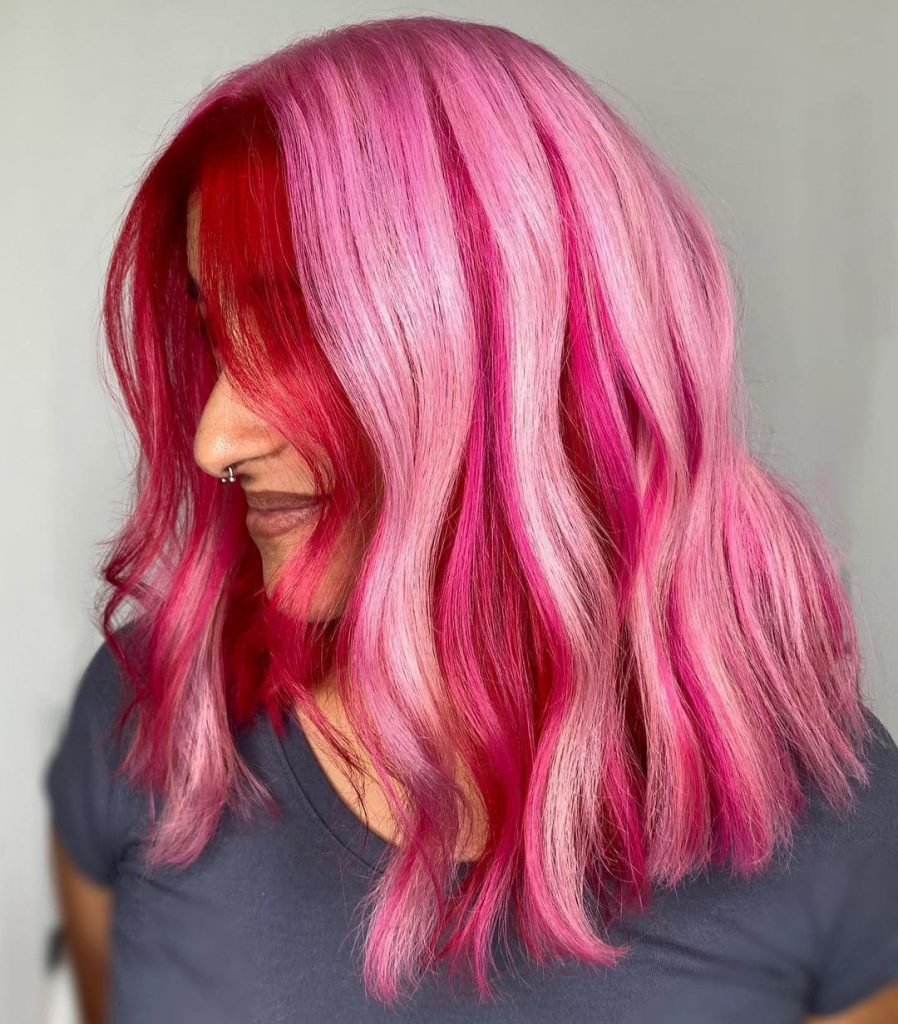 6. Fading Purple Hair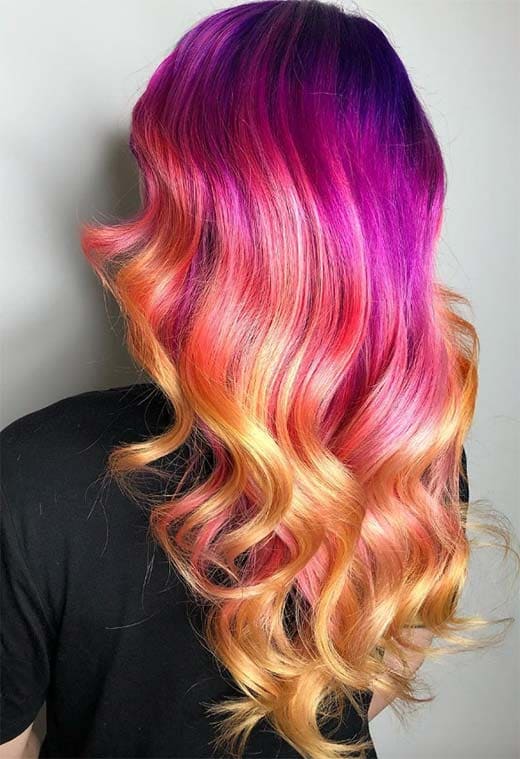 7. Purple Flow Hair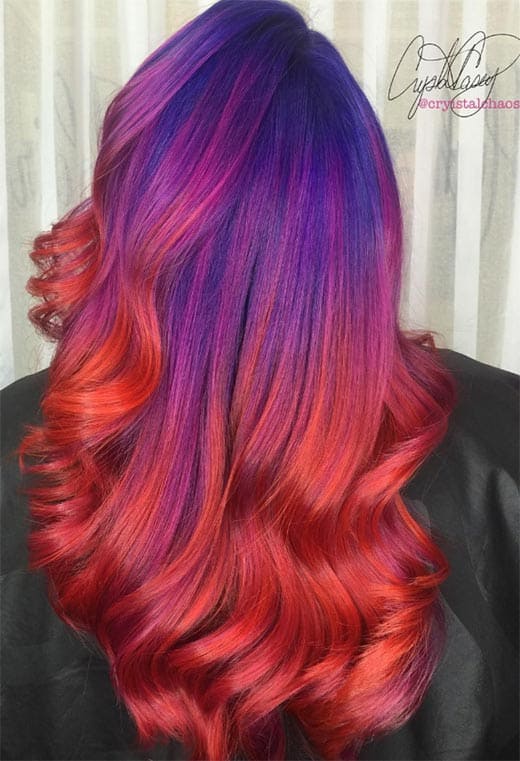 8. Wavy Ribbons Hair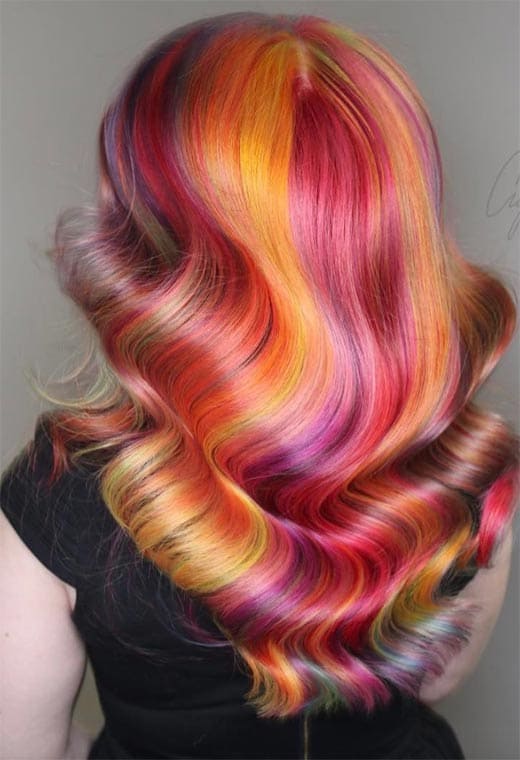 9. Morning Braids Hair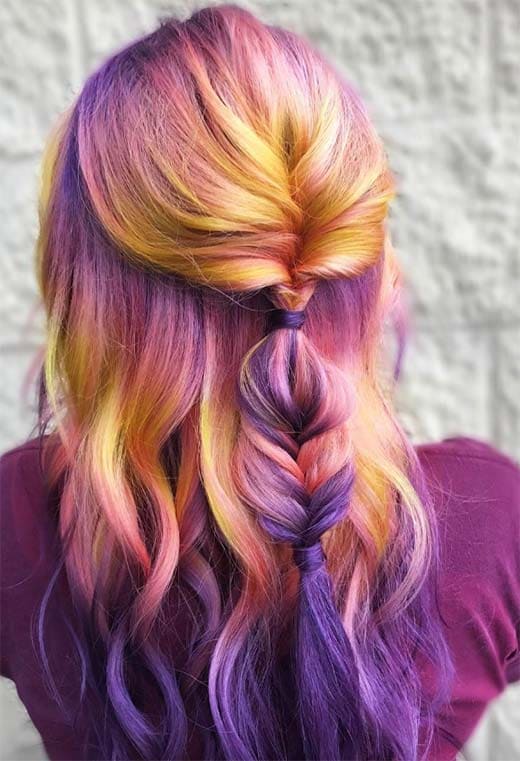 10. Melting Rocks Hair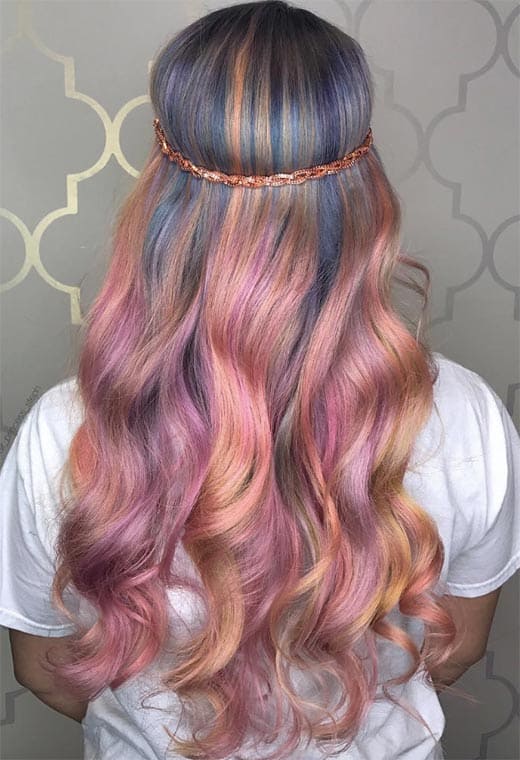 11. Splash Hues Hair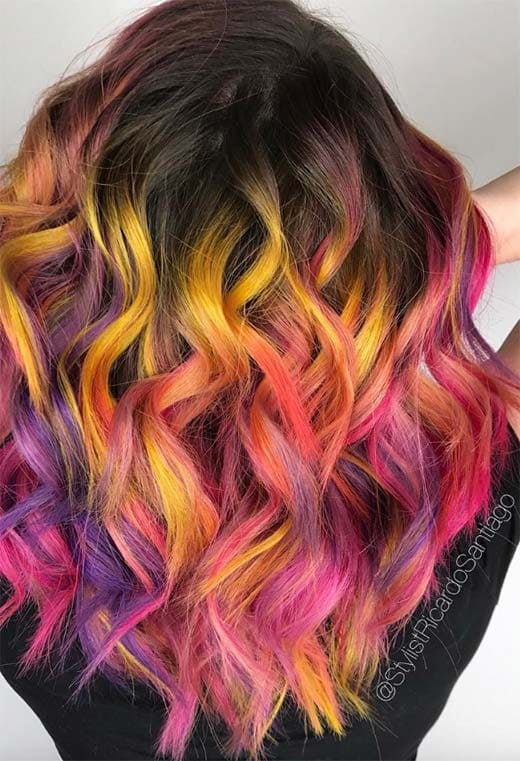 12. Morning Sun Hair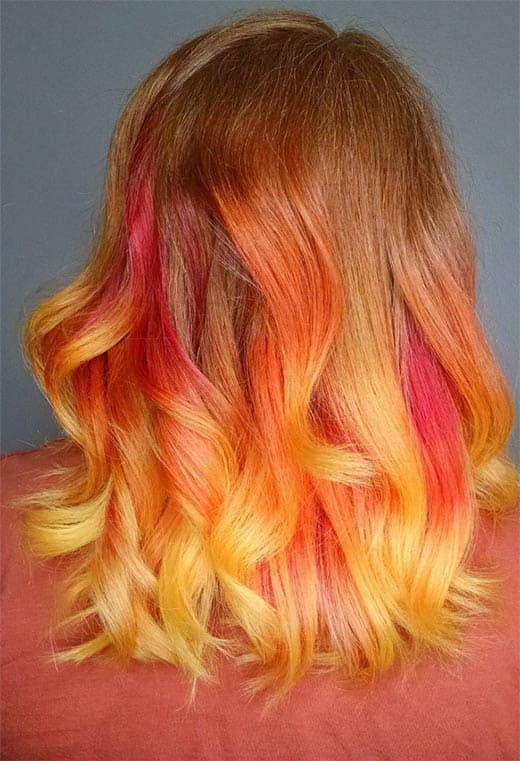 13. Galaxy Hair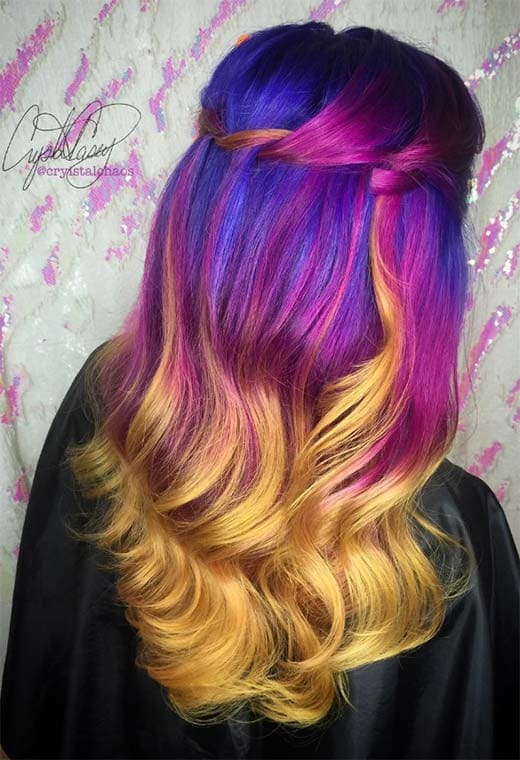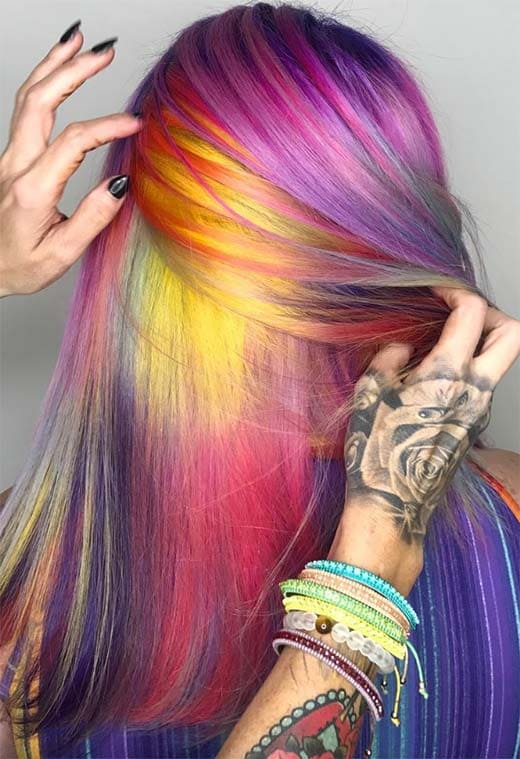 15. Furious Lava Hair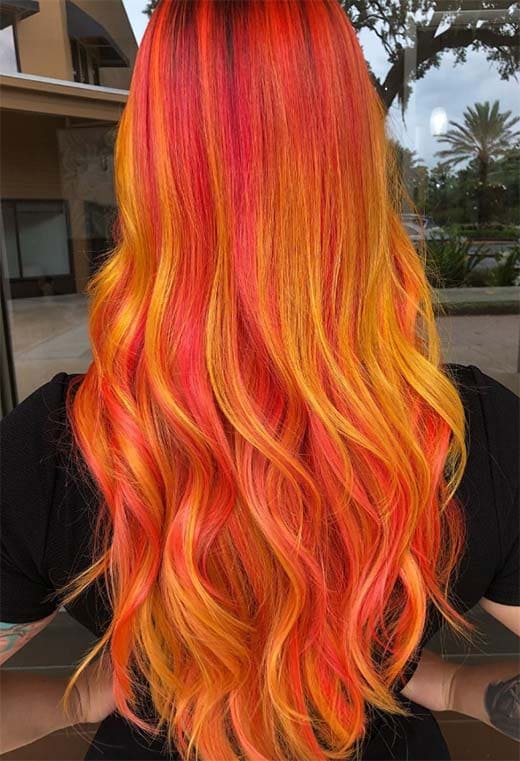 16. Flowing Colors Hair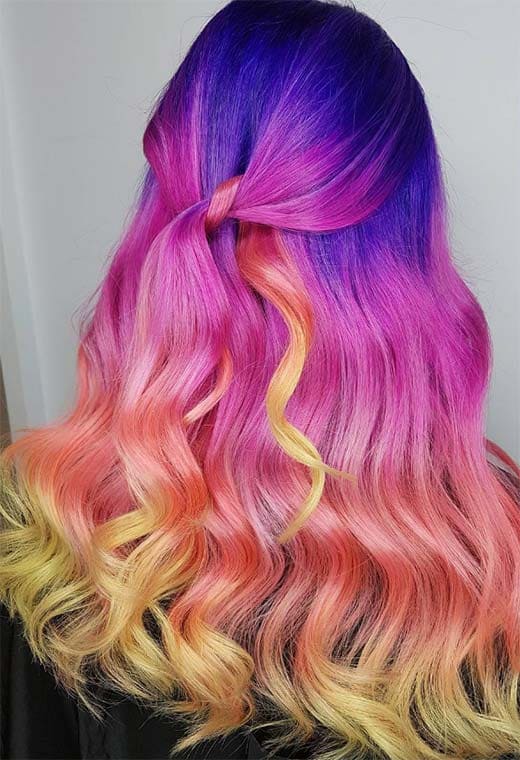 17. Burning Orchid Hair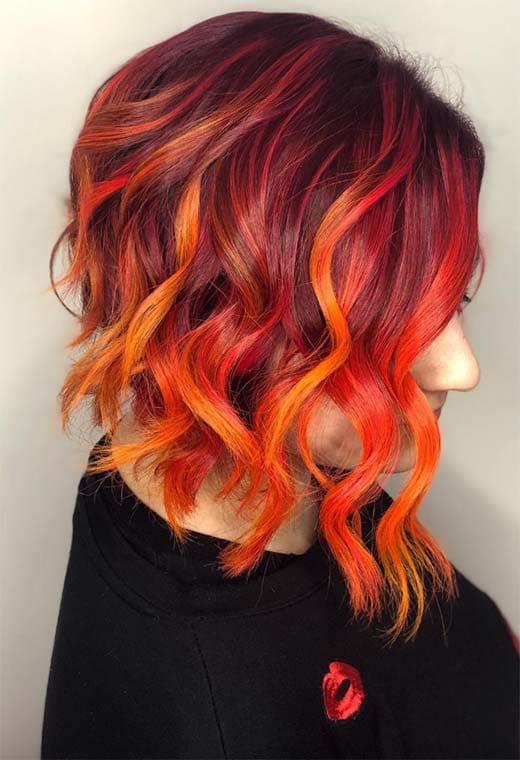 18. Drowning Sun Hair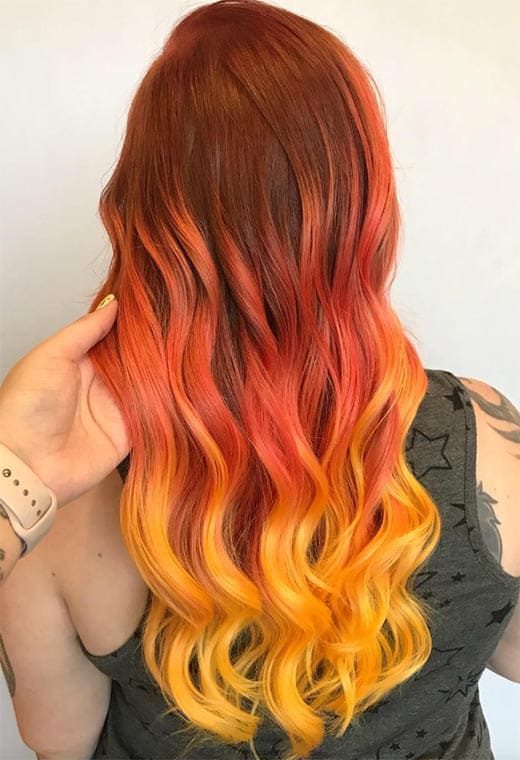 19. Rainbow Waterfall Hair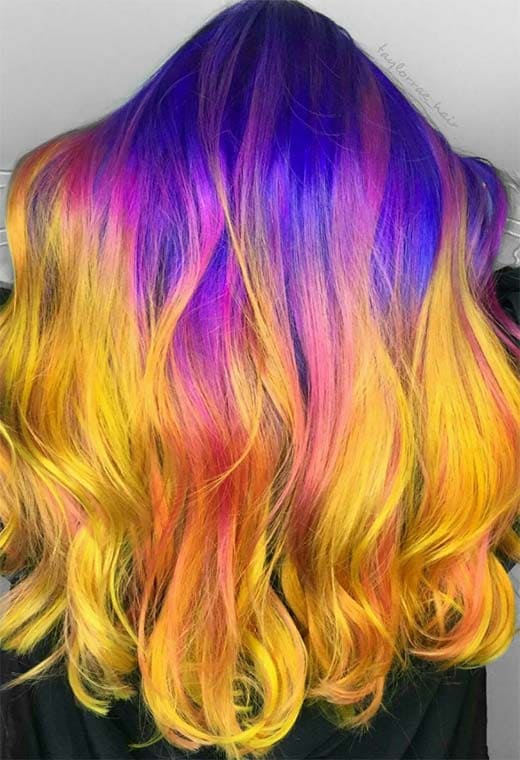 20. Dusk Till Dawn Hair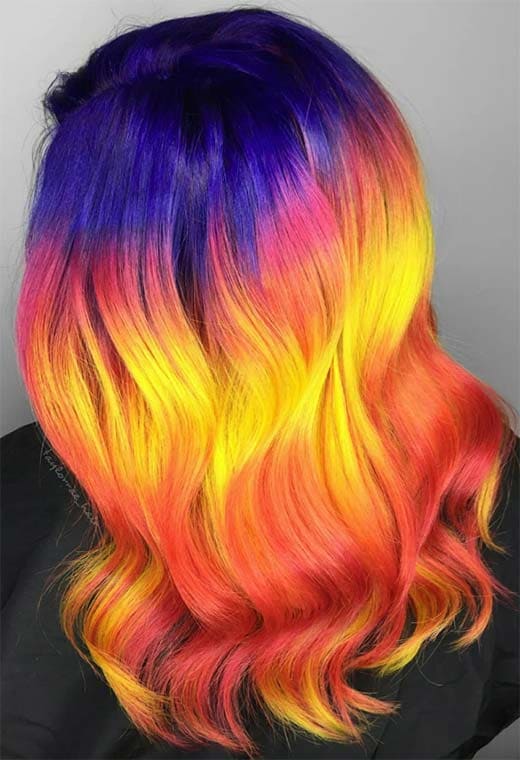 21. Pinky End Hair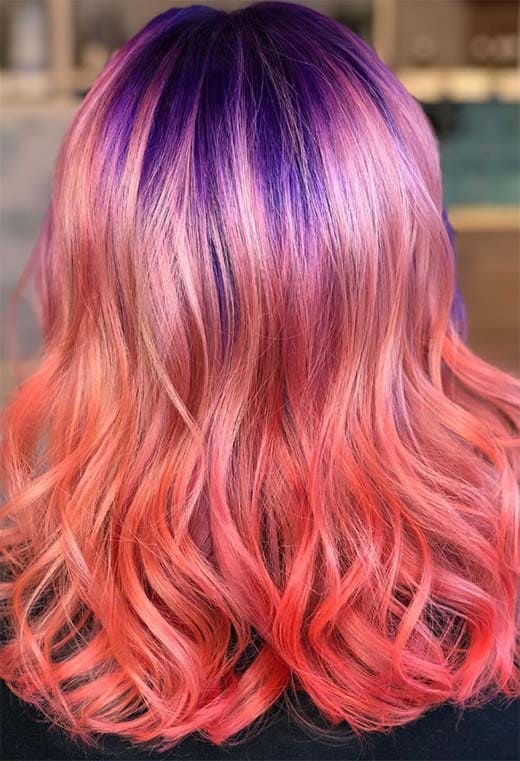 22. Straight Lavender Hair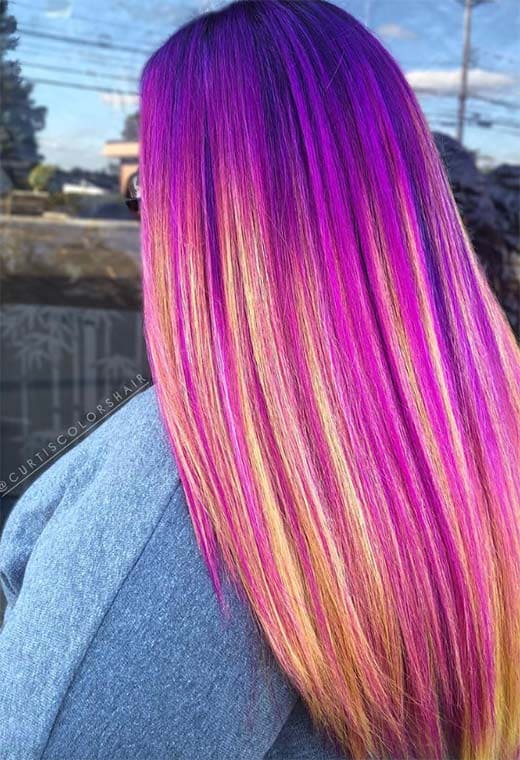 23. Falling Rainbow Hair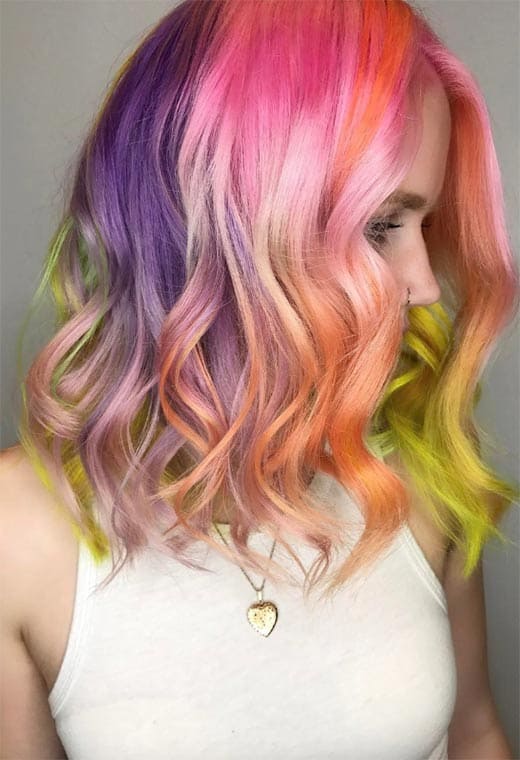 24. Gold Rain Hair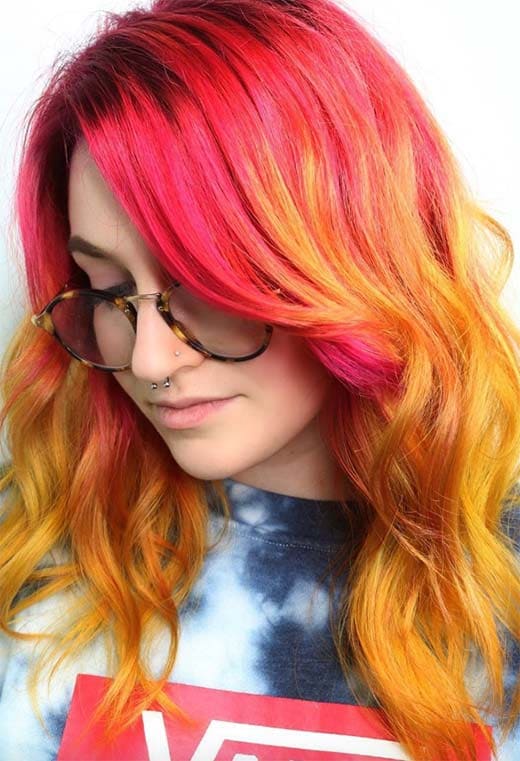 25. Sun Bun Hair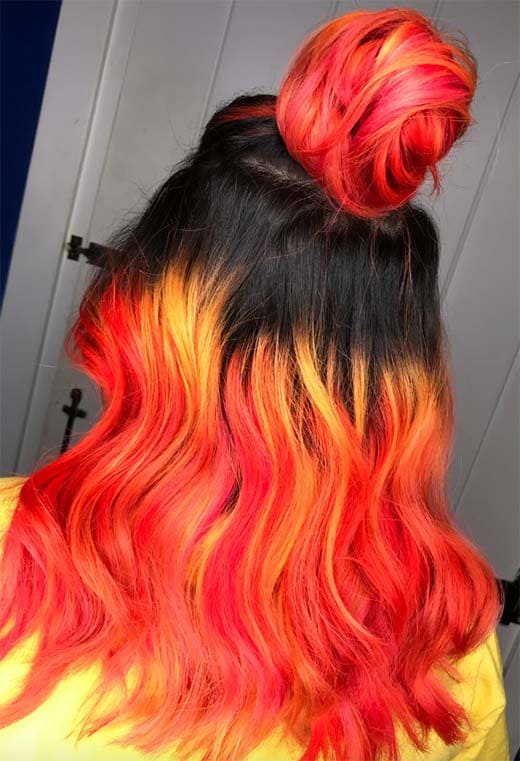 26. Peeking Teal Hair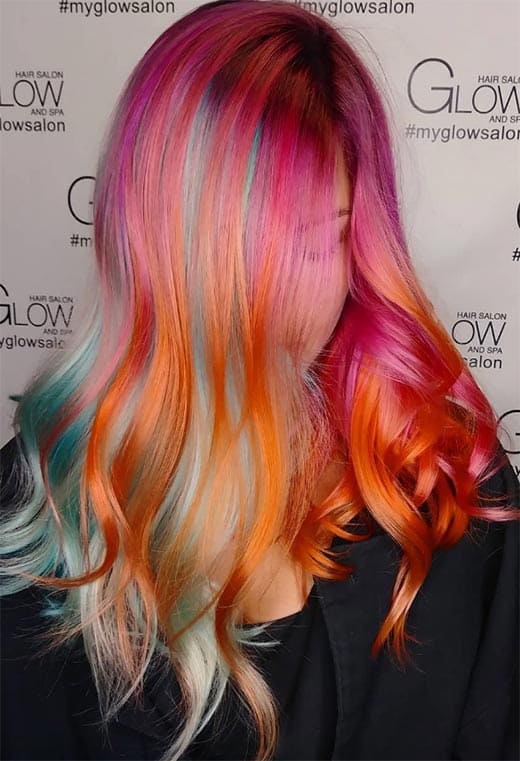 27. Glowing Streaks Hair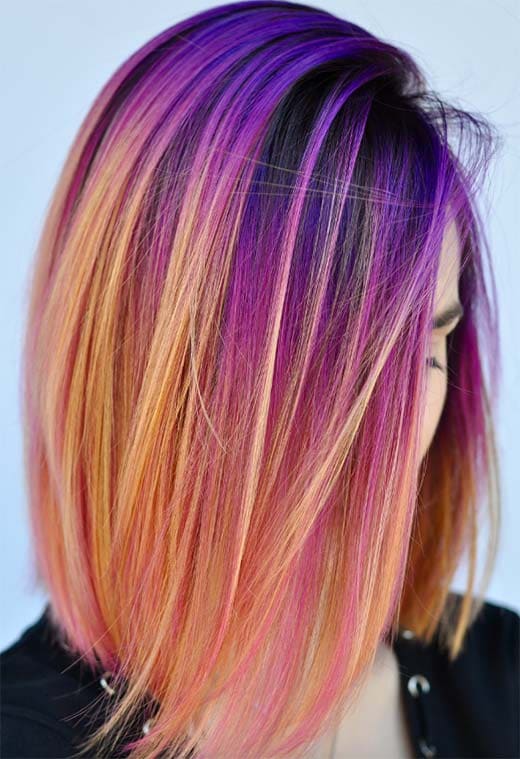 28. Glaring Pink Hair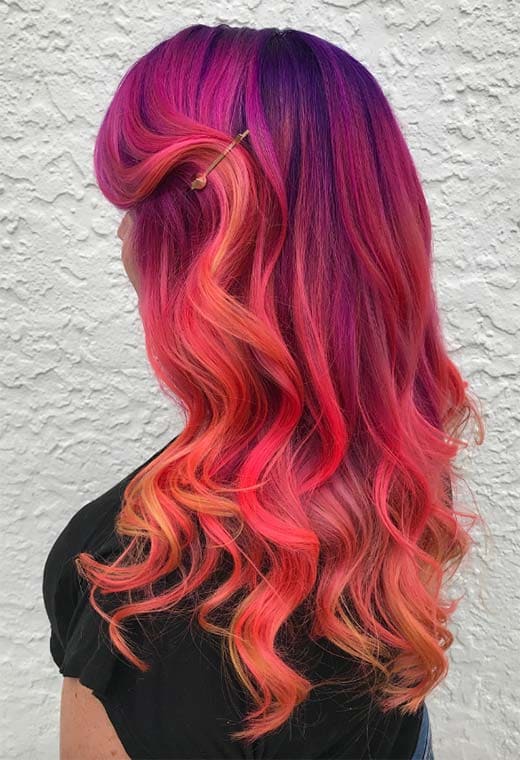 29. Motley Occur Hair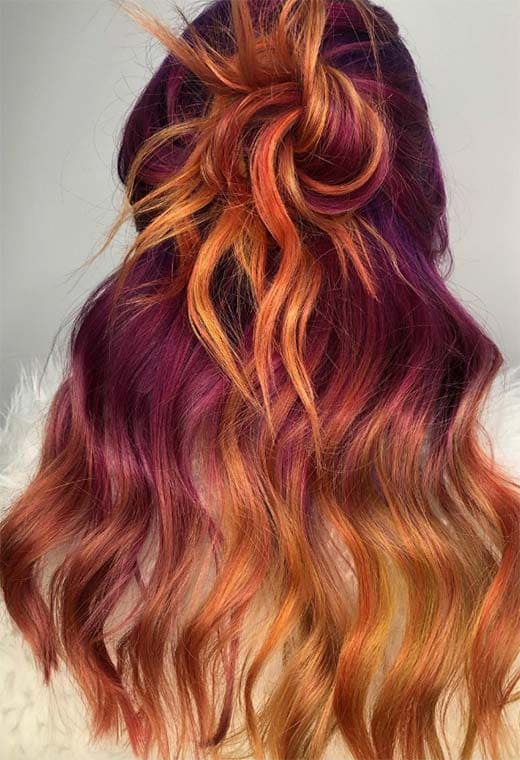 30. Prismatic Bob Hair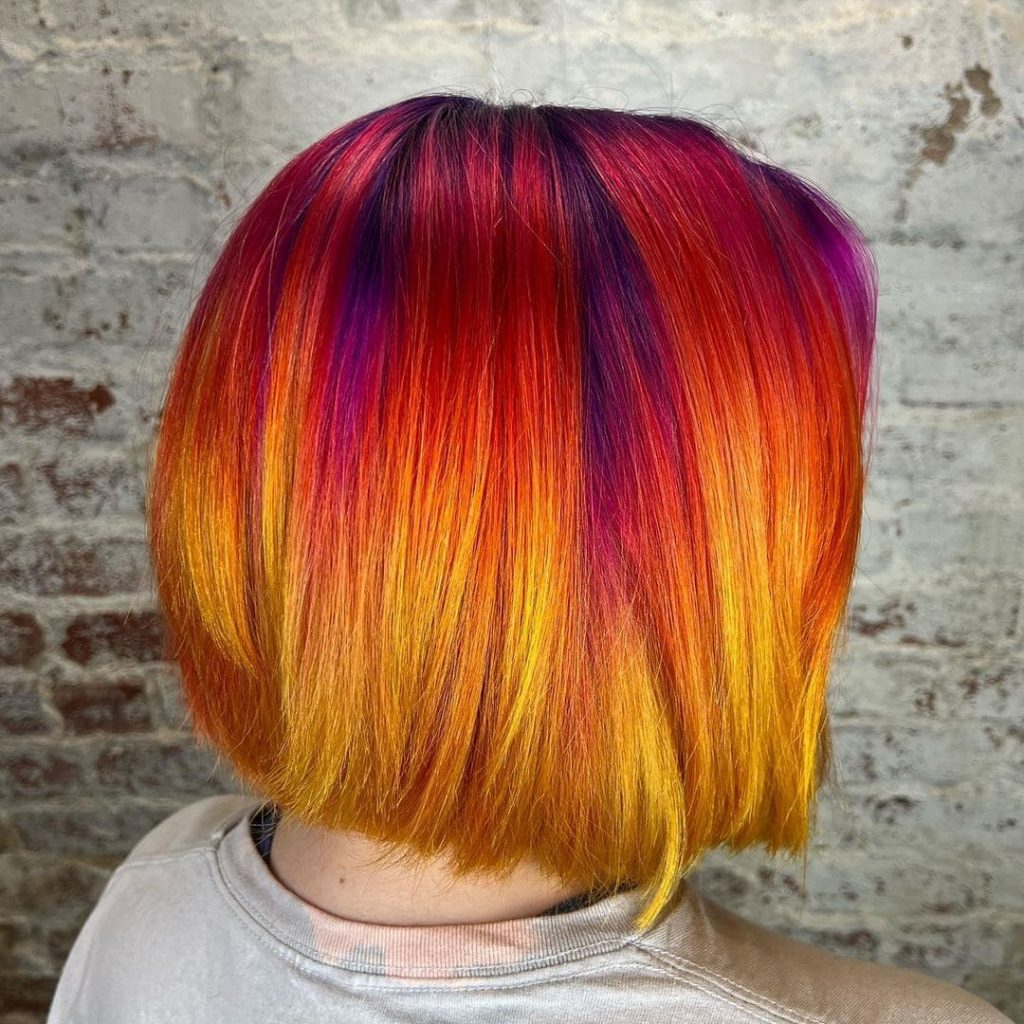 31. Neon Red Hair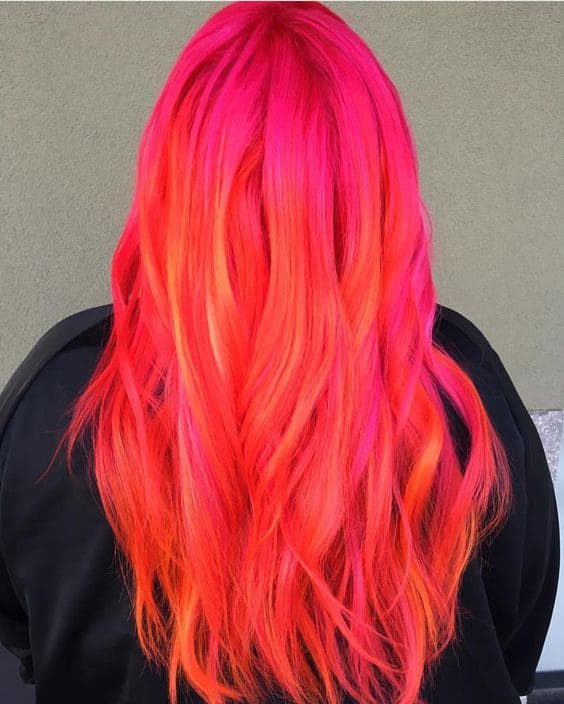 32. Bricky Red Hair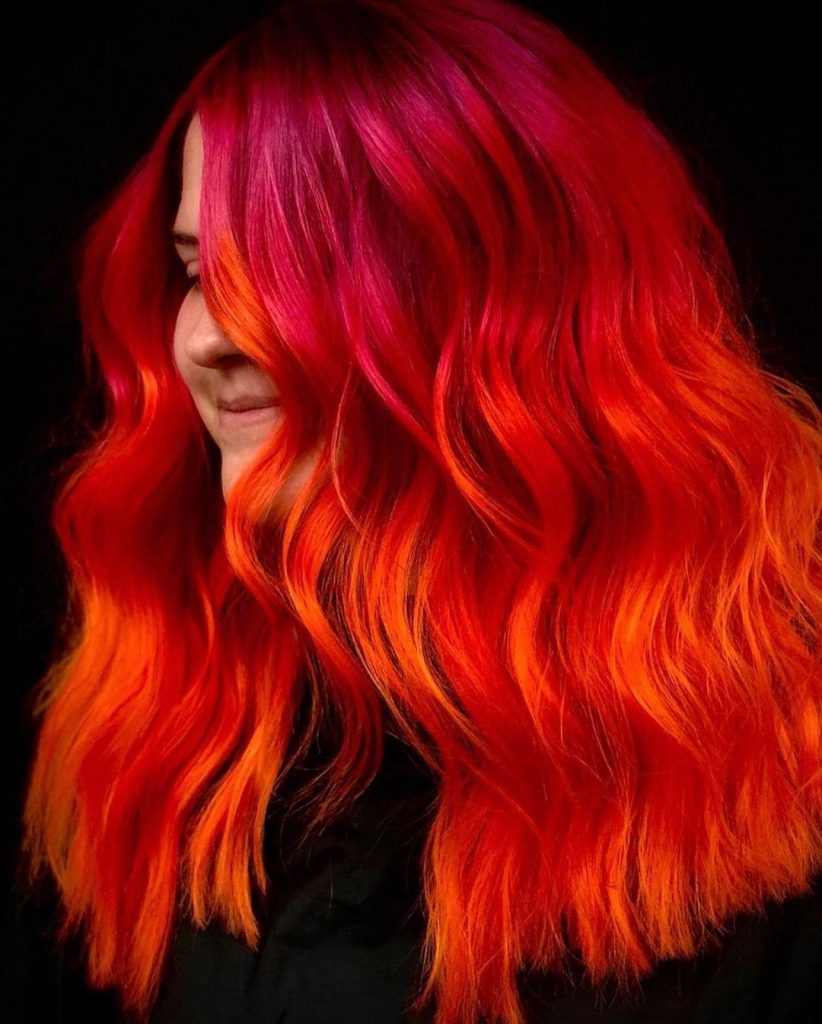 33. Rich Orange Braid Hair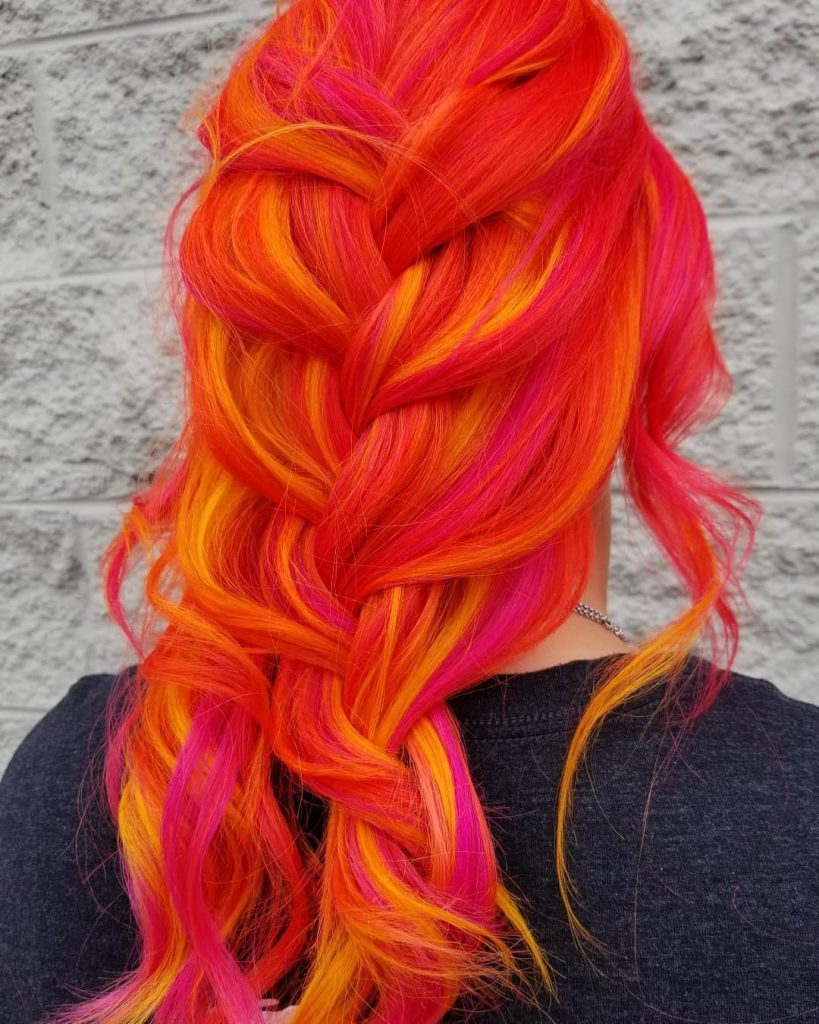 34. Jazzy Waves Hair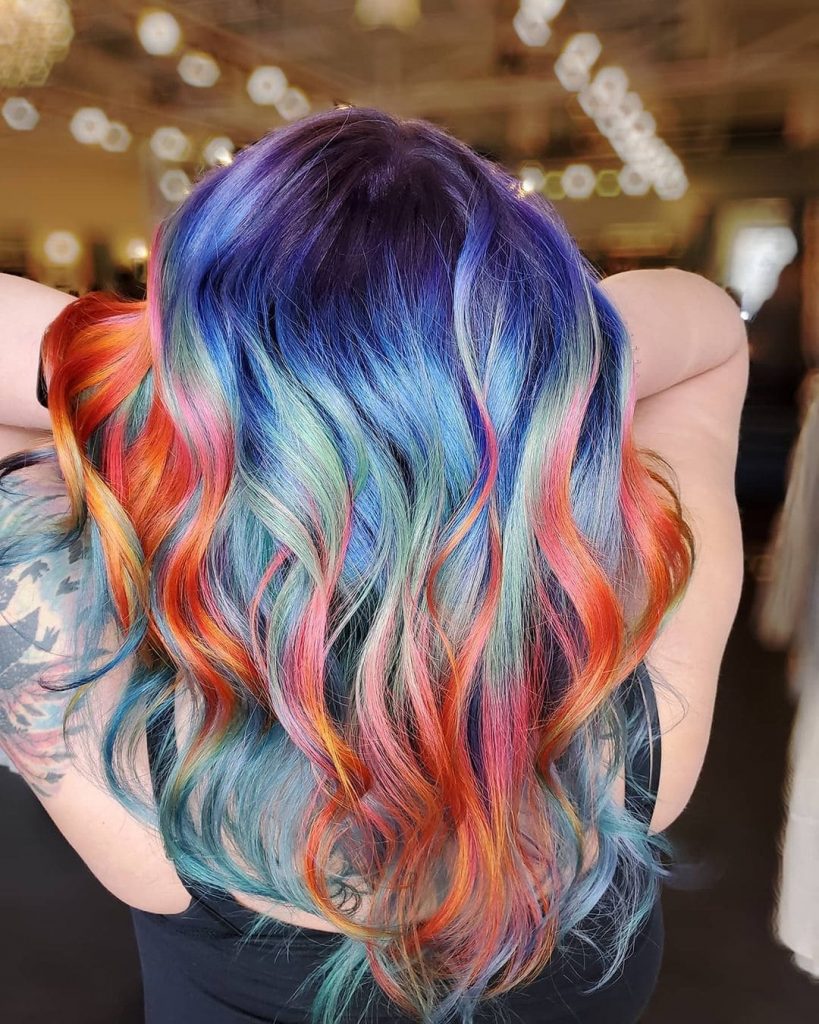 35. Graphic Ring Hair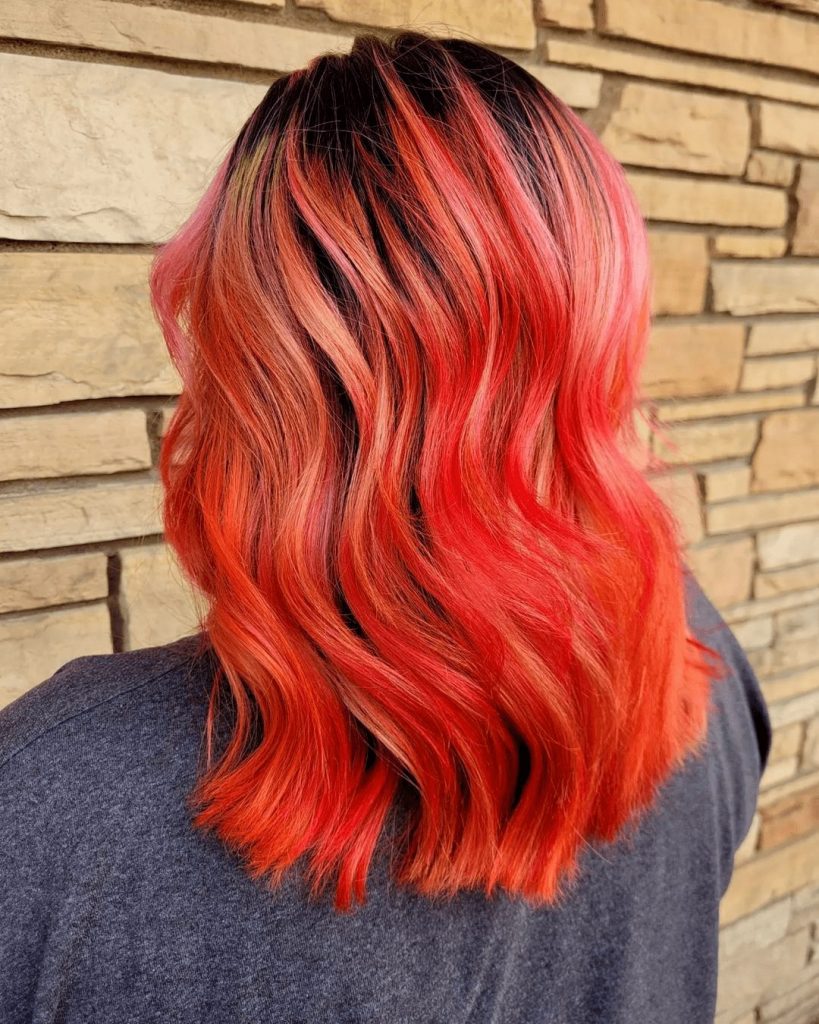 36. Faded Hues Hair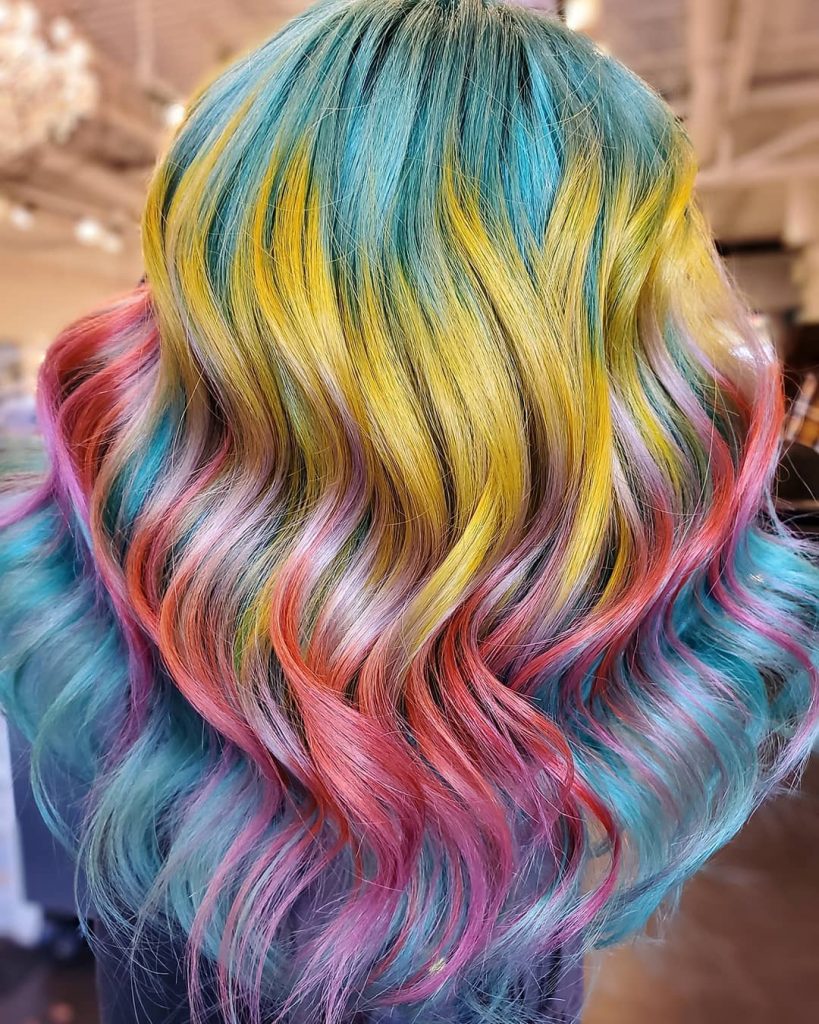 37. Vivid Rainbow Hair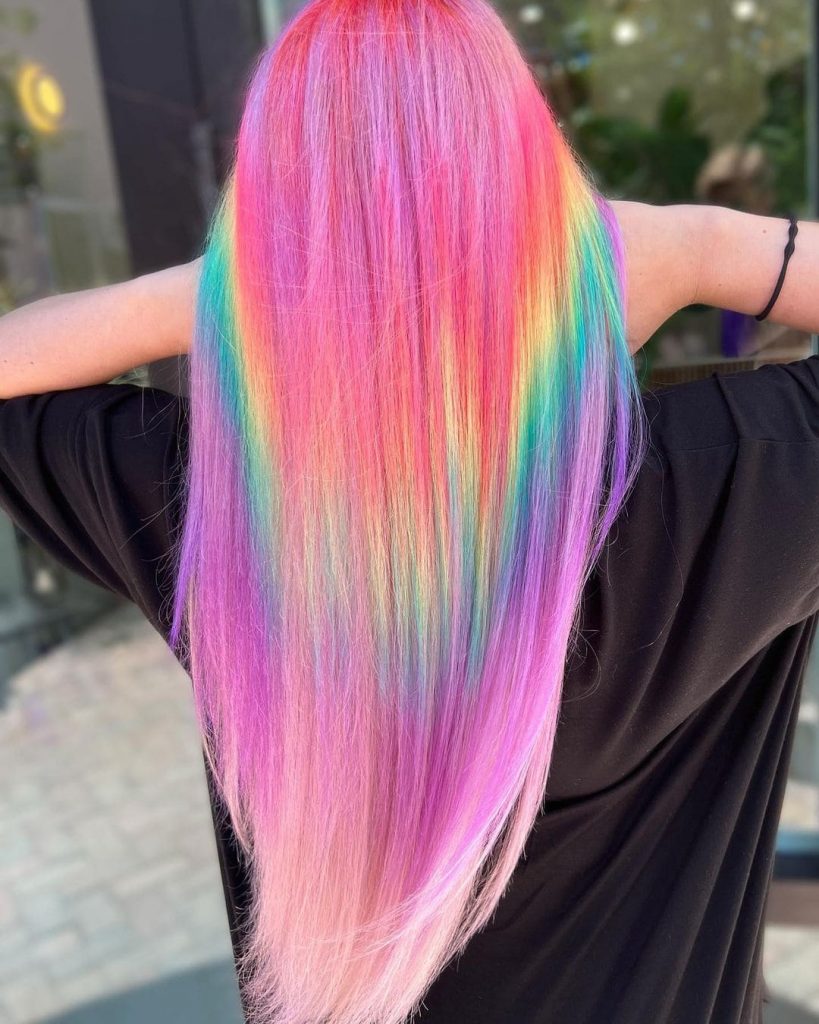 38. Radiant Ringlet Hair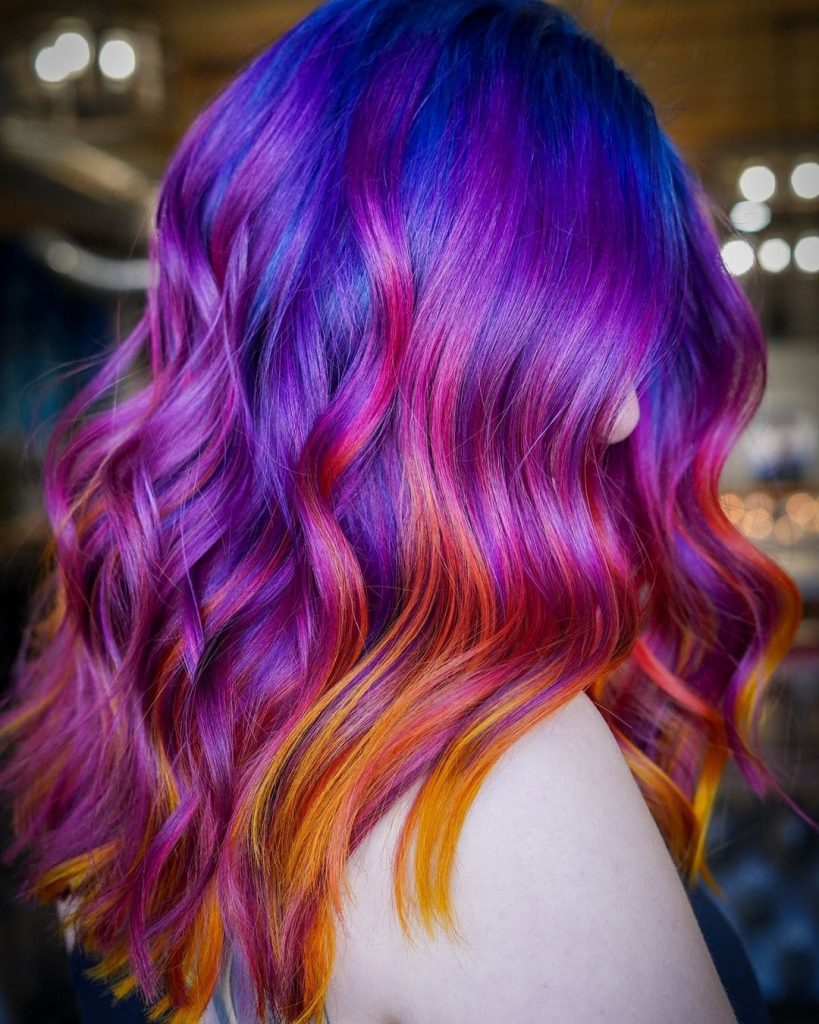 39. Peacock Hair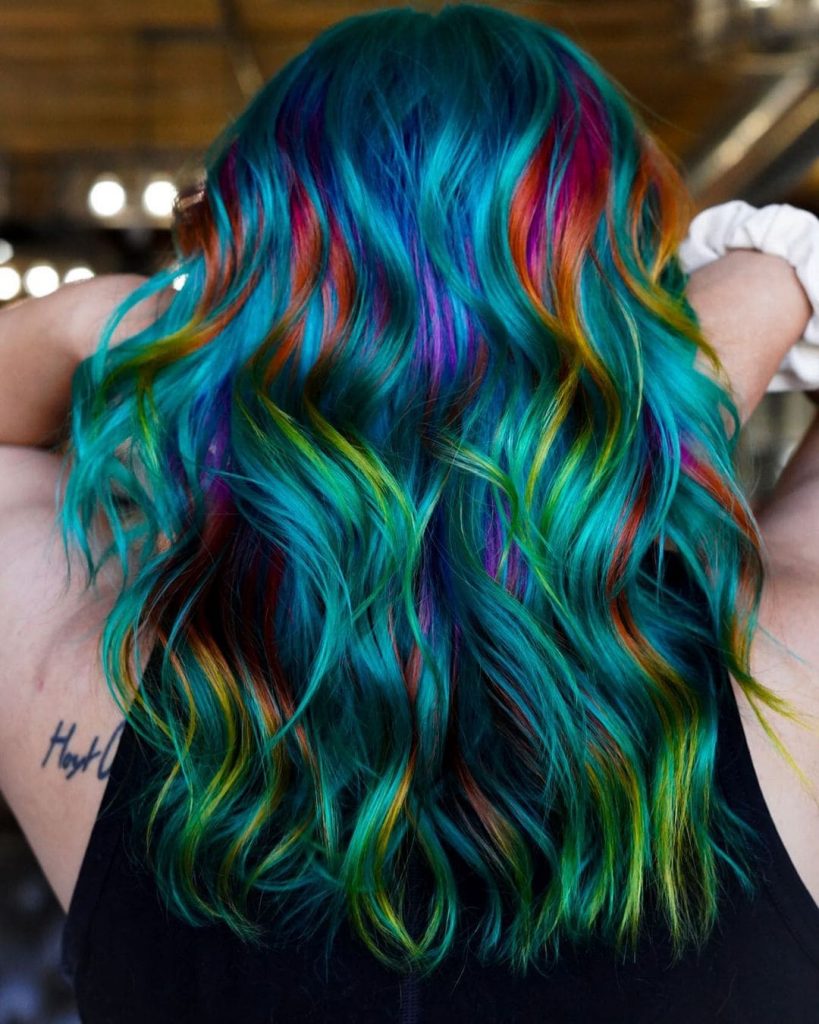 40. Polychromatic Hair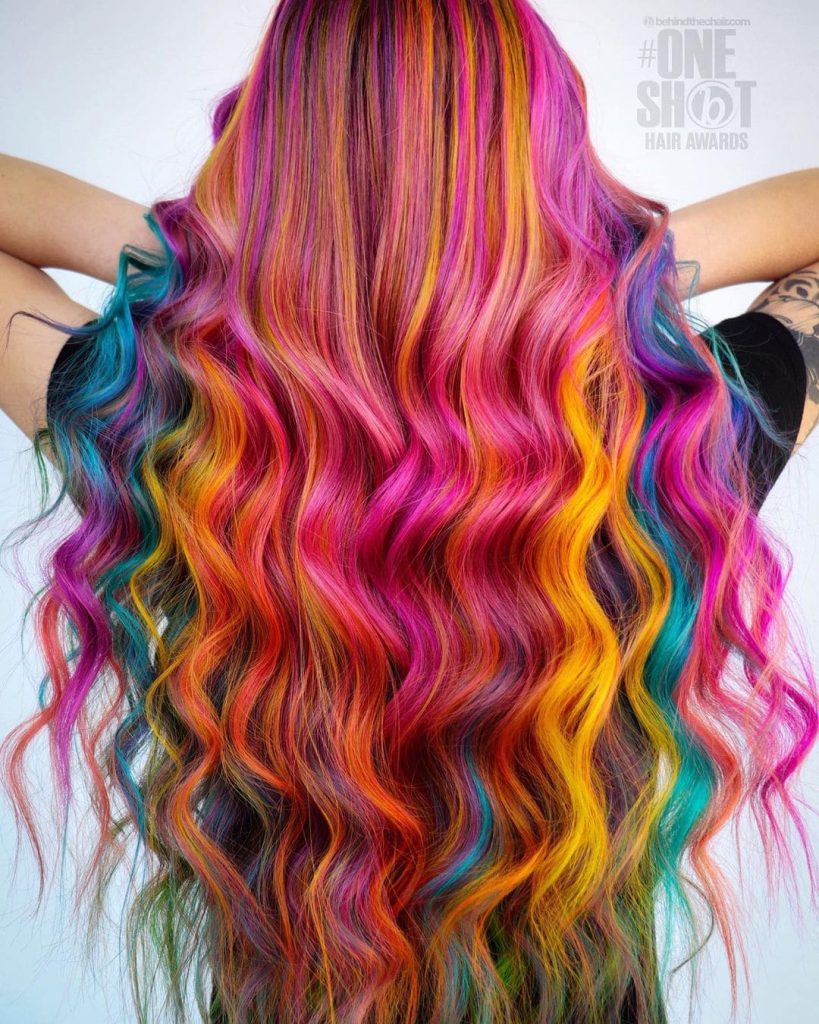 41. Garish Straight Hair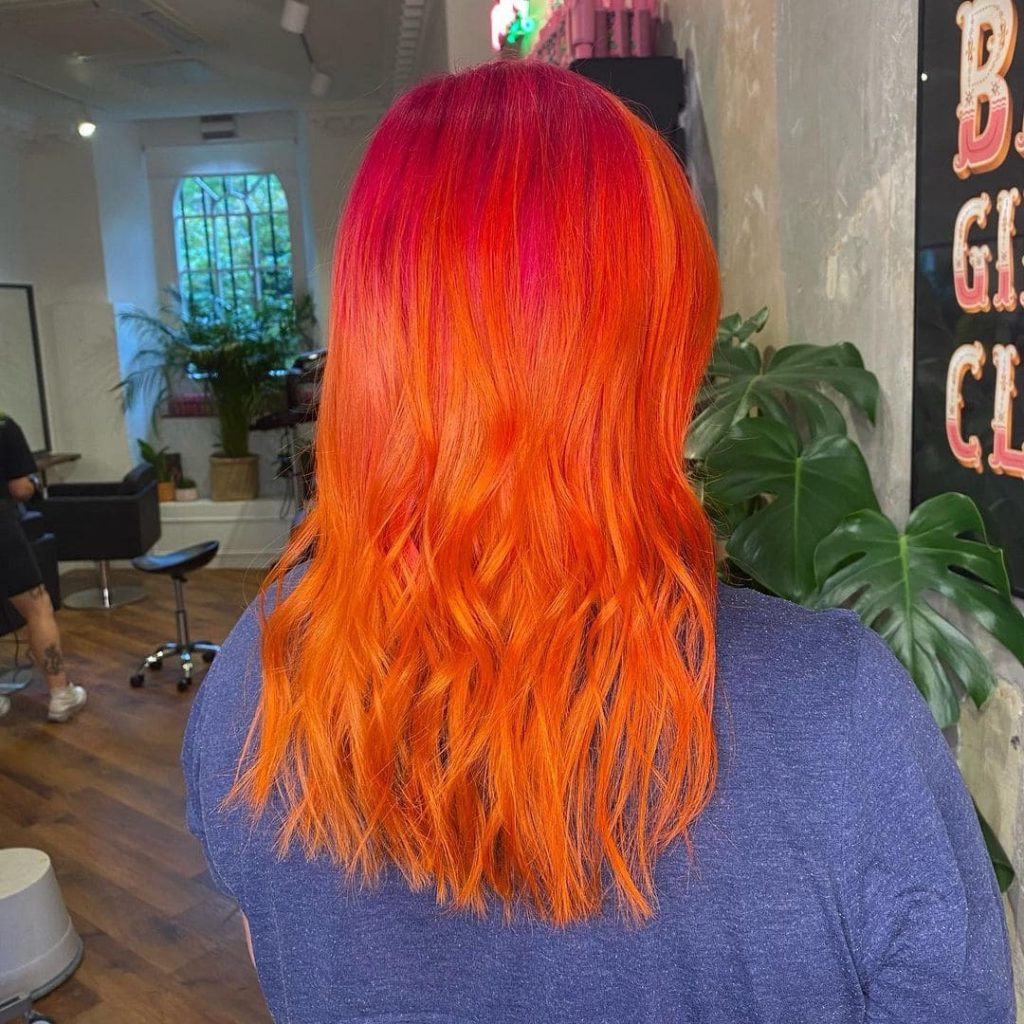 42. Glowing Fire Hair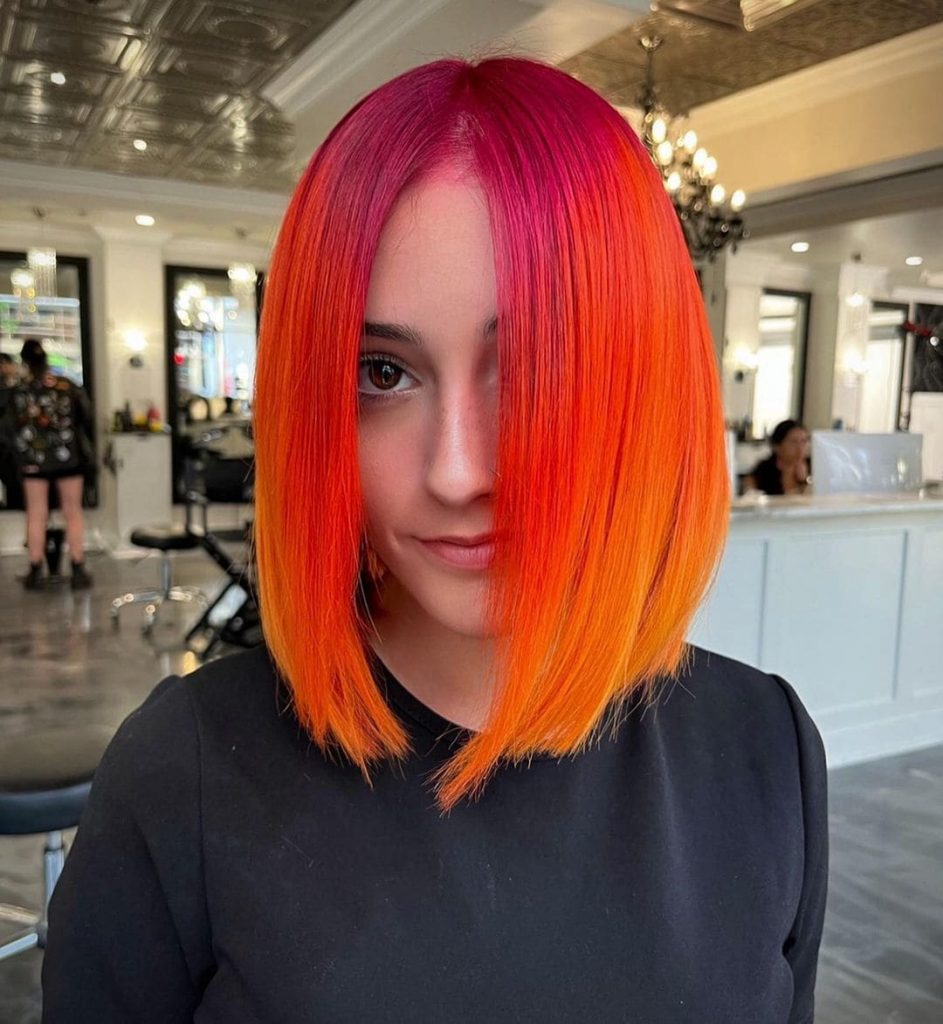 43. Fading Slate Hair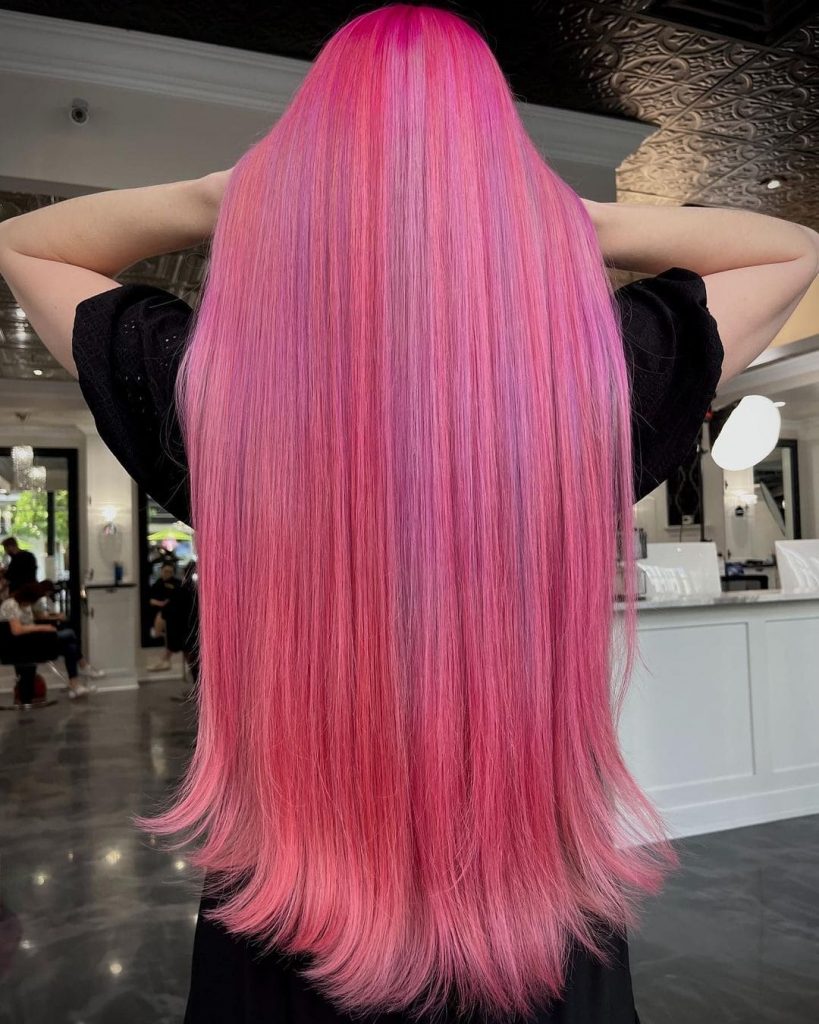 44. Fiery Water Hair
45. Bold Blue Hair