Understanding the mascara that will suit your eyelashes plays a significant role in your beauty. Tarte Surfer Curl mascara is just like other beauty products. We deserve to get the best mascara to help groom our lashes. Walking with your confidence high starts with how beautiful you appear.
For this reason, the Tarte brand has invested a lot in bringing out that fantastic look in you. With the Tarte Surfer Curl mascara, you will unlock your beauty potential starting from your eyes.
In this article, let's break down this mascara for you. After reading this article, I am pretty sure you will want it in your makeup products so that you start looking as beautiful as you have wished. So, without further ado, let's look at why this product needs to be on your list of mascara products.
Qualities of Tarte Surfer Curl Mascara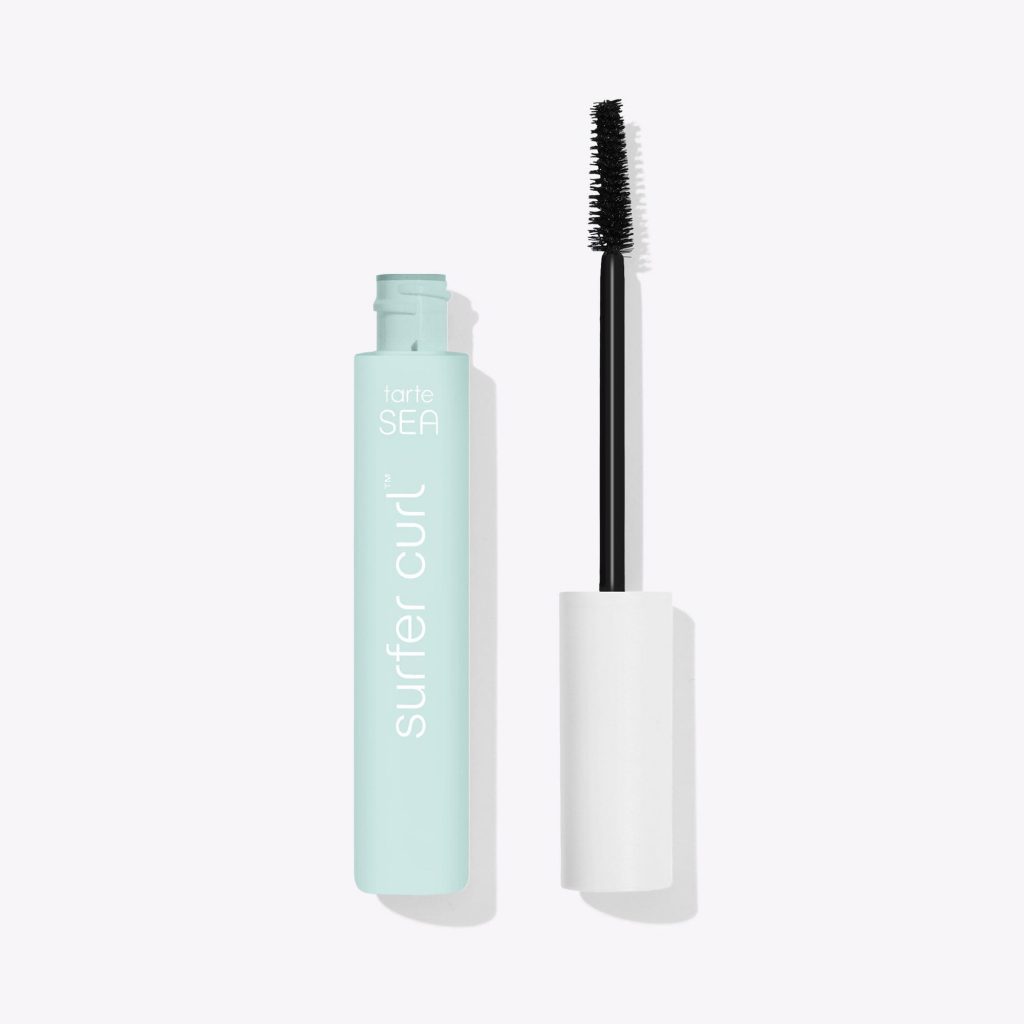 ---
The brush consists of tapered bristles – The type of brush a mascara set contains will determine the results it brings. This mascara comes with a pointed brush to bring out the curls in your eyelashes. You will find it very easy to apply the mascara from the root to the top of your lashes while making them appear curly for a more fluttery-beautiful look.
The mascara formula has the best quality – Depending on the finishing, you will know that a particular mascara type will be best for your lashes. With Tarte Surfer curl mascara, you will get your eyelashes looking dense, darker, and curly. Don't let your eyelashes let you down. Invest in Tarte surfer curl mascara today.
It was designed for all skin types – I understand that makeup designed for all skin types signifies that you don't have to worry about adverse reactions. The ingredients incorporated in every product play a significant role in how the product may affect your skin. So, since this mascara gets used by all skin types, the ingredients strike a balance and favor your eyelashes and neighboring eye skin to give them a gentle touch.
The mascara may serve you adequately for the desired period – We all know that you need to dispose of your mascara after three or six months of use. The nine millimeters of mascara formula provided in the bottle will keep you running all this time. The excellent quality of the mascara formula offers excellent results after applying two layers of the mascara. It dries faster and gives you a supper black appearance enough to draw attention to your eyes. So, this will be the right choice for you.
This mascara has brilliant packaging – How a product gets packaged volumes about it. If you need a good skincare product having an eye for quality packaging will save you a lot of disappointment. Tarte brand has invested in providing you with a colorful, high-quality mascara bottle and lead with your brush in it.
The bottle guarantees you a less sticky mascara formula since it prevents drying out when exposed to air. The brush and top also fit perfectly and meet the quality standards. So ask yourself this simple question. If the brand made such a quality packaging, how about the quality of the mascara formula itself? Quality meets quality, if I may add.
How to apply Tarte Surfer Curl Mascara
I always start from the skincare routine before finishing the makeup itself. Before applying any makeup, ensure that you have cleansed, toned, and moisturized your face. When doing these routine skin care procedures, the eyelashes get their equal share too. As the skin flourishes in good nourishment, so will your eyelashes. Once all these skincare gets done, you may follow the following steps to achieve an excellent mascara look.
Shake the mascara bottle when closed before opening it. I learned this through my makeup struggles. When you shake the bottle, the mascara gets evenly distributed across the brush's bristles. You will get a generous amount of the mascara formula once you open the bottle.
Open the mascara and apply the mascara formula on your lashes from the root to the top.
Repeat this process to create two layers of the mascara formulae
Let it sit in for some minutes
It dries quickly, leaving your lashes more robust, more defined, and with a curly finishing.
Advantages of using Tarte Surfer Curl Mascara
You will strengthen and make your lashes more pronounced and beautiful. This mascara formula has nourishment value that will boost the stamina of your lashes.
The package makes this mascara extra portable. Did you know that this tube will fit in even your most petite handbag? This mascara will give you a chance to look beautiful anywhere, anytime.
You will get to possess a product from a reputable brand. It will help you know that the Tarte brand has grown in popularity in mascara and other beauty products. The reputation this brand has gathered comes from producing quality skincare and makeup products that guarantee your safety. It will be unlikely to suffer from inflammations and bacterial infections from the Tarte brand.
You will get guaranteed satisfaction with your money. It would be devastating to invest in a product and get disappointing results. If you purchase this mascara, you will always smile at how beautiful your lashes will turn out every time you apply it. Go ahead and buy yours today.
Pros
You get quality for money
The mascara brings out the best in your lashes
Cons
Some people find it costly
Final Thoughts
We have witnessed many mascara products out there. With our comprehensive research and involvement with beauty and skincare products, we will recommend the use of Tarte Surfer Curl mascara anytime. Search no more if you wish to have longer-looking, lush, dark, and beautiful lashes.Tarte Surfer Curl mascarawill bring all those benefits to your lashes. So get one today and witness the positive change.
Frequently Asked Questions
Is Tarte Surfer Curl mascara waterproof?
Yes, this product has humidity-free qualities. It will cling on your lashes for 12 hours straight, no matter the weather conditions or activities you indulge in.
What brand of mascara works best?
Among many other top-rated mascara brands, we believe that the Tarte brand will be among the best brands out there.
Is mascara application safe for the eyes?
Yes, the mascara application offers no immediate threat to the eyes. However, you should remove them before sleep because as stiff as the lashes become, sleeping on them may cause breakage. If you develop inflammation from the breakage injuries, it may trigger infection.