Wild is probably the first word that would come to anyone's mind when thinking of TikTok trends. We'll be the first to admit that TikTok beauty trends take some getting used to, but you'll have to give these kids credit for originality.
In this week's blog, we'll be doing exactly that by listing the newest beauty trends from the social media platform.
The Dimple Trend
Hot on the heels of the Squid Game freckles challenge was the dimple trend, which started as a bit of a petty comeback to people showing off their natural dimples. We wouldn't recommend you do this every day, but they are a bit of harmless fun, provided you do it for photos (ONLY!).
Basically, you rub the blunt, rounded end of a pen against the area where you want the dimple and keep at it until the muscle underneath breaks, leaving a small 'dimple'.
The Rice Water Trend
You probably throw away the cloudy water after washing your rice, but that's not what some TikTokers are doing. They're actually bottling and storing the liquid for something that everyone but Southeast Asian TikTokers may find surprising.
TikTokers have taken to washing their hair with rice water, claiming it makes hair grow like crazy, with some saying they saw their hair grow three inches in a month. This might be surprising, but it could also be valid because it's been a common practice in China, Japan, and Southeast Asia, since ancient times.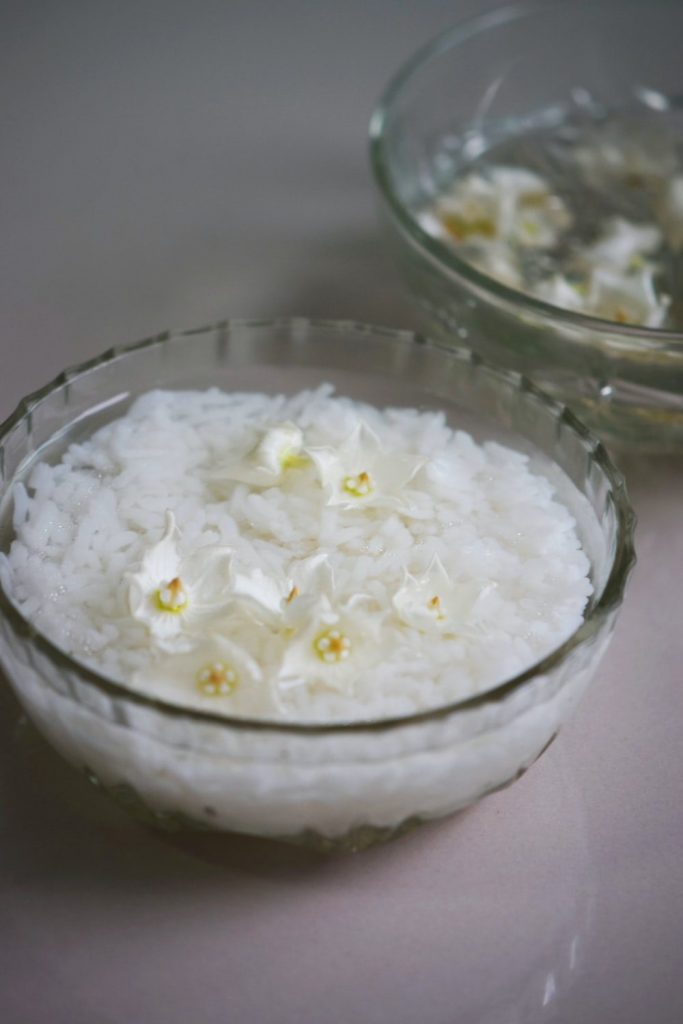 The Snail Skin Brightening Trend
Snail mucin is a secretion that comes from a snail's slime glands. It's rich in protein and reportedly contains the secret to brighter skin. Since mucin is a pretty sought-after ingredient in Korean beauty products, it's also quite expensive, but TikTokers have a way around everything.
This time around, they've taken to getting the slime out of real-life snails. Look it up, and you'll find a whole slew of videos showing some putting the long-suffering animal on their faces and letting it go over their faces at its own pace. The more sensible ones, however, have taken to harvesting the slime before using it on their face.
The Lip Wings Trend
Lip wings come across as a lot safer and way tamer than putting a whole snail on your face or poking yourself with a biro. Just as the name suggests, the lip wing trend is about drawing wings at the corners of your mouth.
While the line between a forever smile and outright Joker is extremely thin with this trend, we have to admit it holds a certain allure, especially when you pair it with a winged eyeliner.
All Your Beauty Essentials in One Place
Find all the latest beauty trends and essentials on our skincare essentials website, which is more than just a go-to for daily skin routines. Visit our blog today for some advice regarding skin care, beauty care, hair, manicure and pedicure, and more.
Leave us a message for more on makeup for skincare and vice versa.