Curtain bangs curly hair design was a nostalgic hair design from the 70s. This hair design will look spectacular and boost your hair texture, volume and rock-star vibes. Most celebrity people like the mysterious Jane Birkin have embraced it and made it a favorite look. Actress Brigitte Bardot made it an outstanding hair design in the 1970s and has recently become a favorite hair look.
This hair design mainly shapes your head from the center and allows your hair to fall on the sides, just like it will happen in a window with curtains. That's where the hairstyle got its name from. Since 2020 and 2021 and in 2022, curtain bangs curly hair has become a favorite hair design among most ladies. So, if you wish to rock the curtain bangs curly hair look, we present you the best 30 ways to do it in 2022.
1. Curly Curtain Bangs With Long Black Hair
If you possess long black hair, this design will be an excellent look for you. As simple as this hairstyle may appear with broad curls, it will come out perfect for you to try out on your esteemed occasions.
2. Perfectly Done Curtain Bangs Curls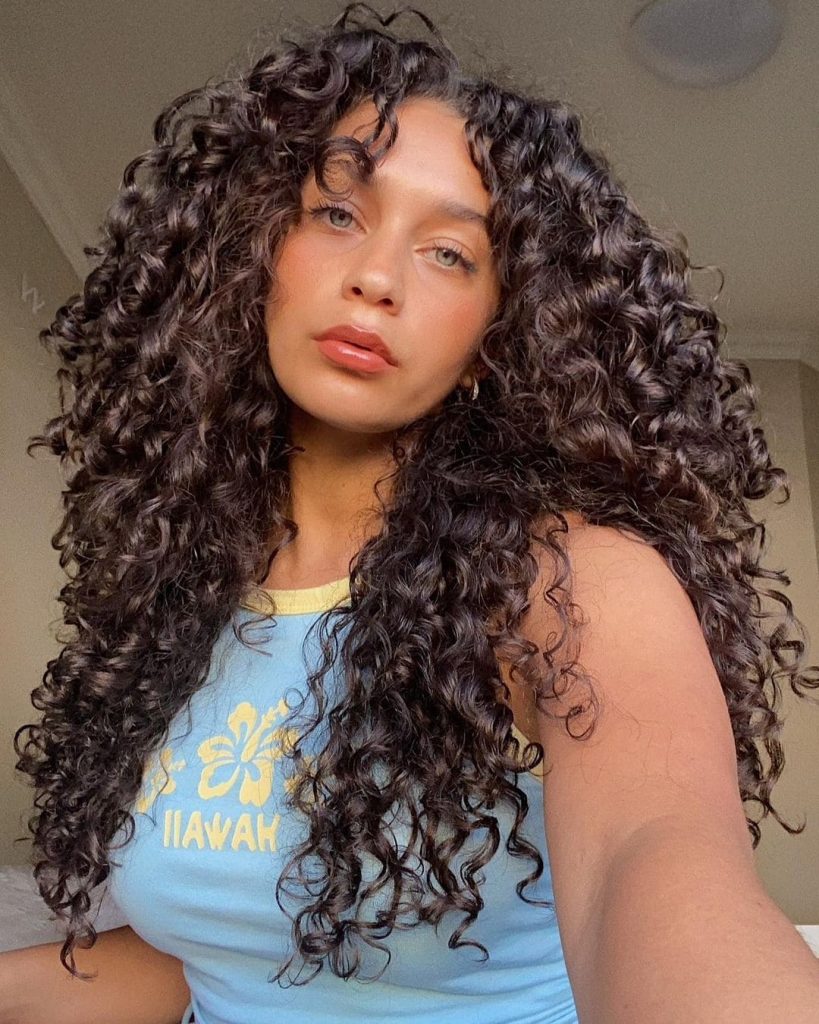 If you choose to set your curls more, the hairstyle will appear more beautiful. The curls will require a curl-enhancing moisturizer like Carol's Daughter COCO Crème.
3. Short Hair Curly Curtain Hair Look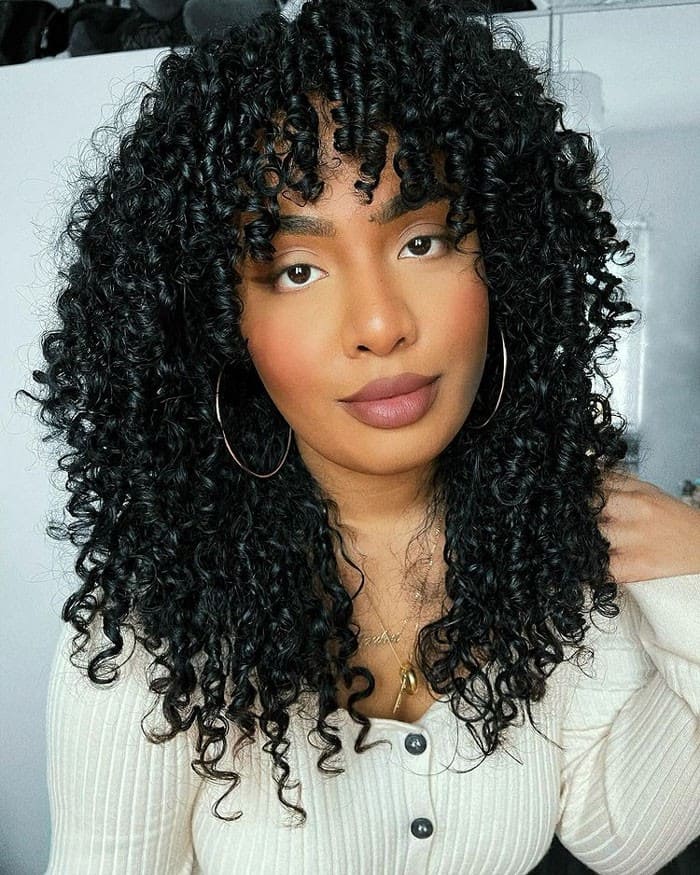 Having short hair doesn't mean you will not rock this hairstyle. Let the curls flow from above in the hair, and the hairstyle will frame your face beautifully.
4. Professional Look Curtain Bangs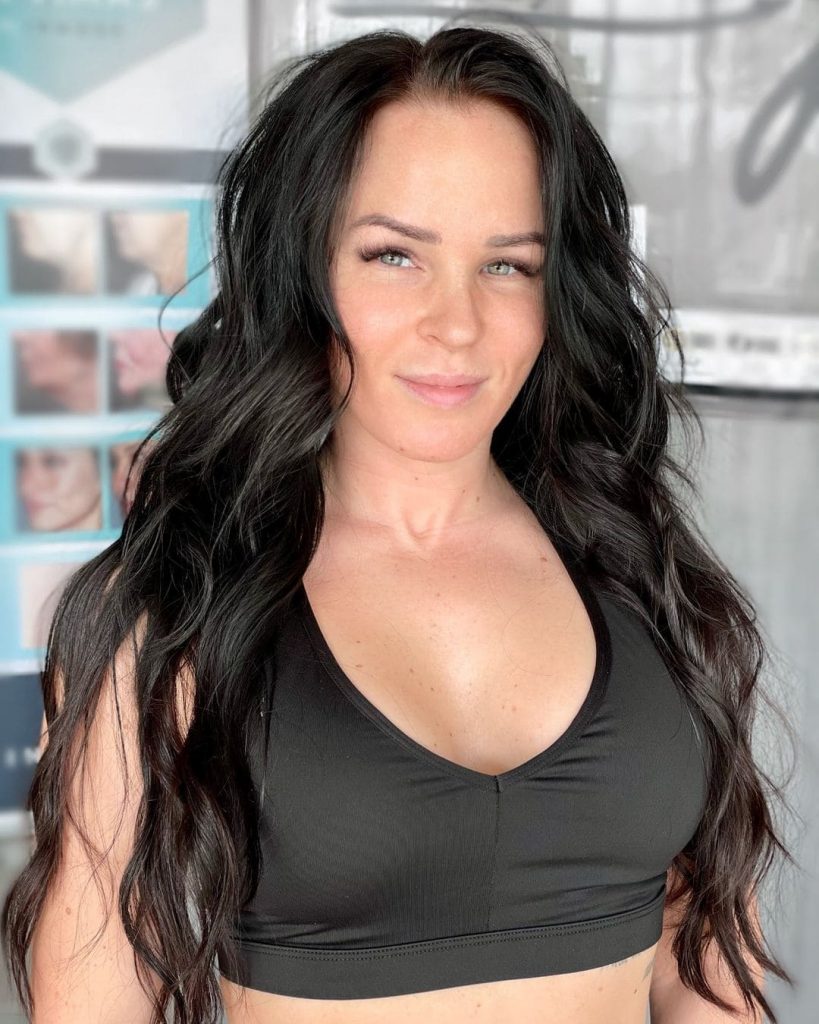 Being a professional doesn't mean you get left out as we embrace this 70s look. Doing your neat curls will allow the hair to fall gently on the side, guaranteeing you that desired look.
5. Adventurous Curtain Bangs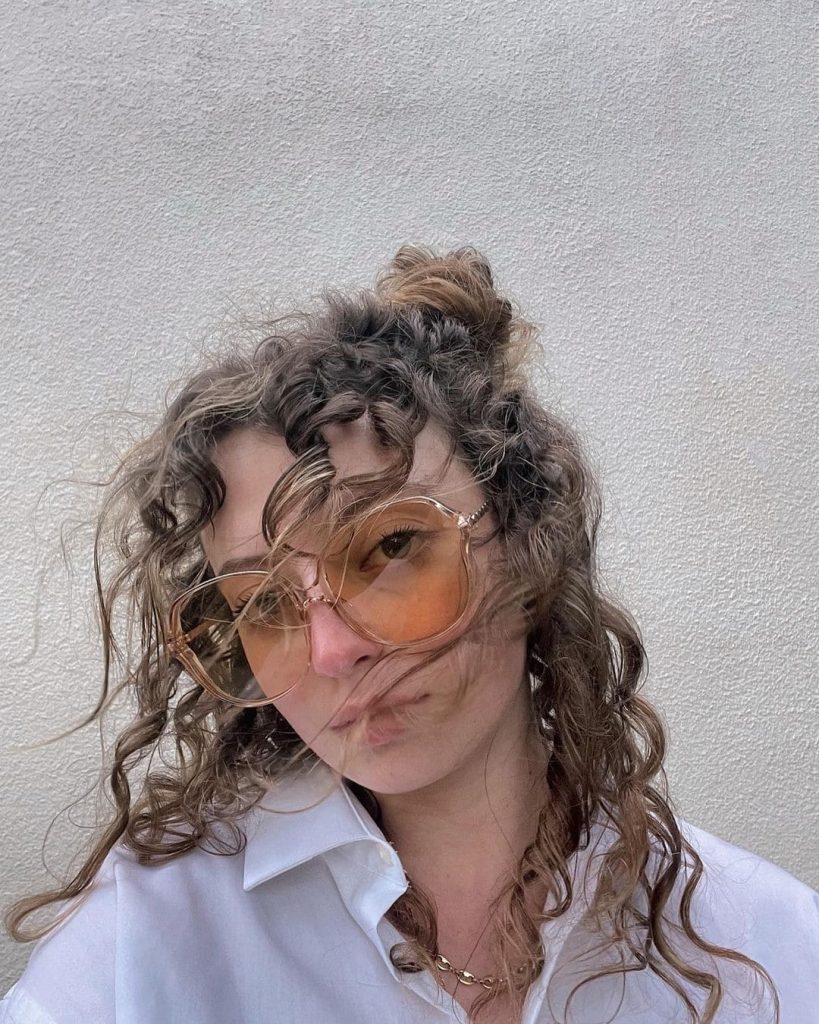 Curtain bangs will be great to wear on your trip this year. The curls make your hairstyle easy to manage. As the wind blows your hair, you will get the chance to strike that sexy pose you have wanted.
6. Blonde Curly Bangs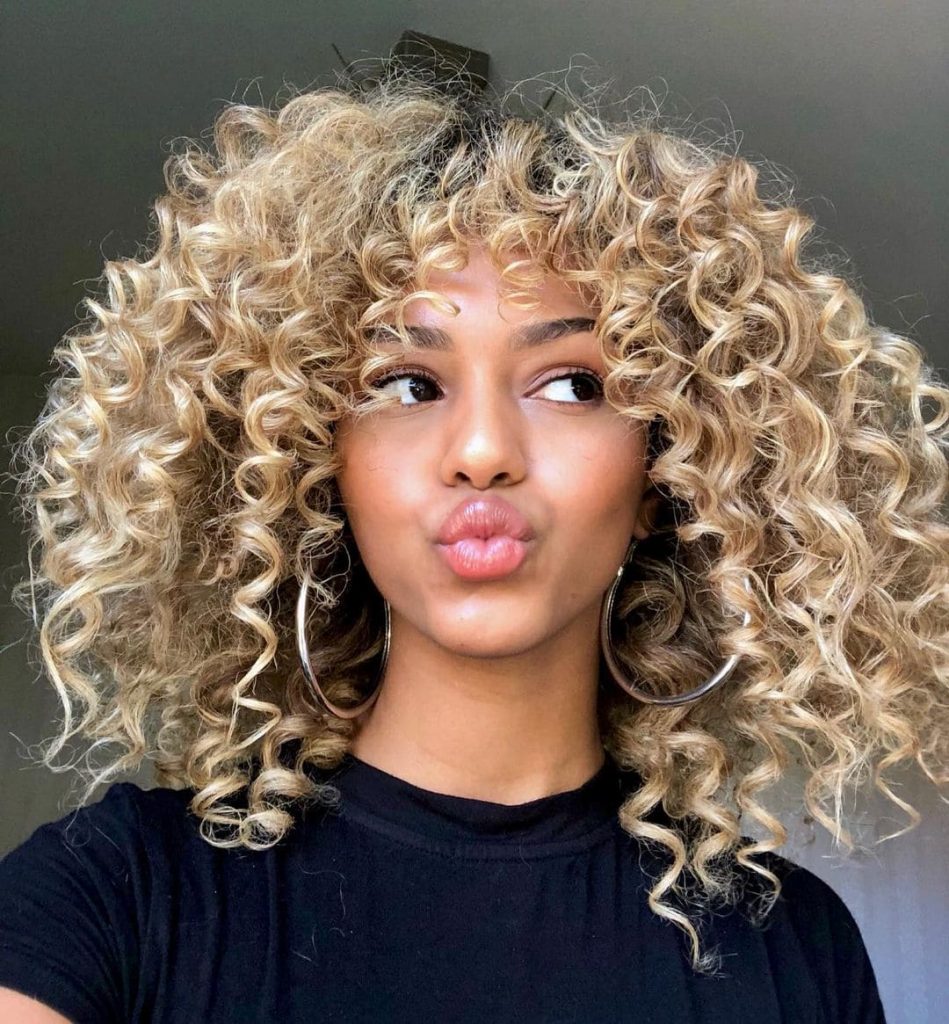 This blonde curtain bang look will make you look spectacular. If you have dark hair, you might choose to dye your hair blonde and take care of the curls using Moroccanoil curl defining cream.
7. Free-Flowing Curtain Bangs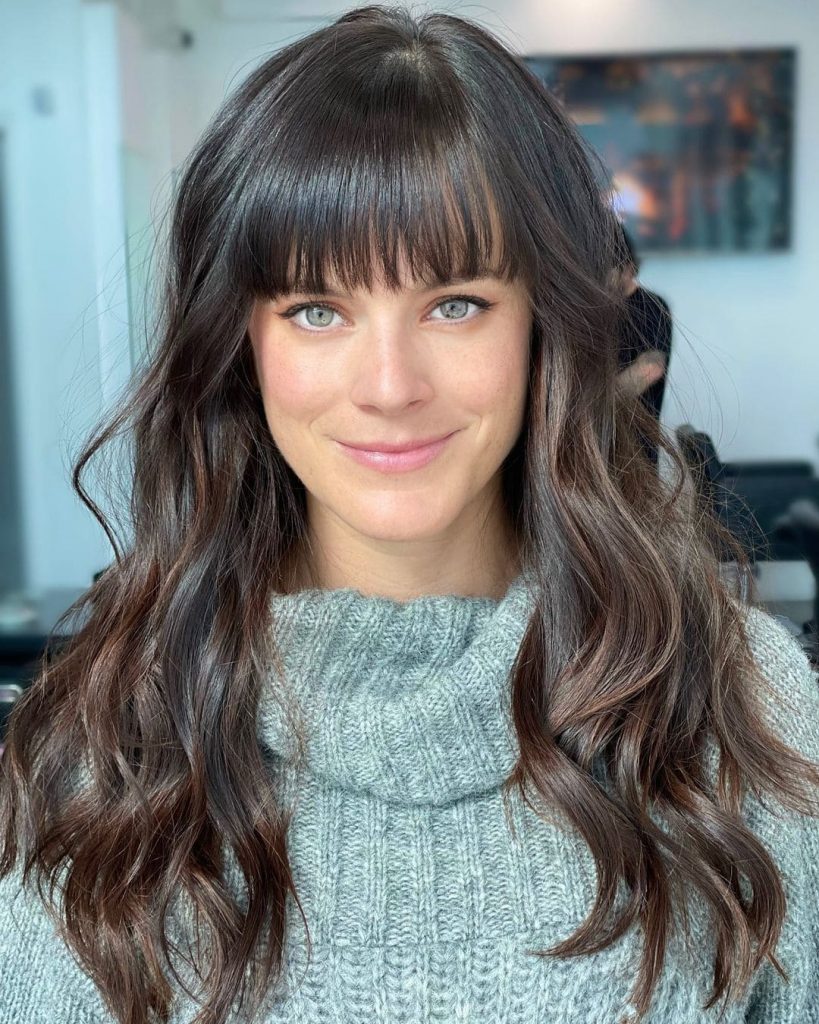 Curtain bangs look spectacular if they flow freely on your side. Megacurlsstudio did it perfectly.
8. Low Falling Curtain Bangs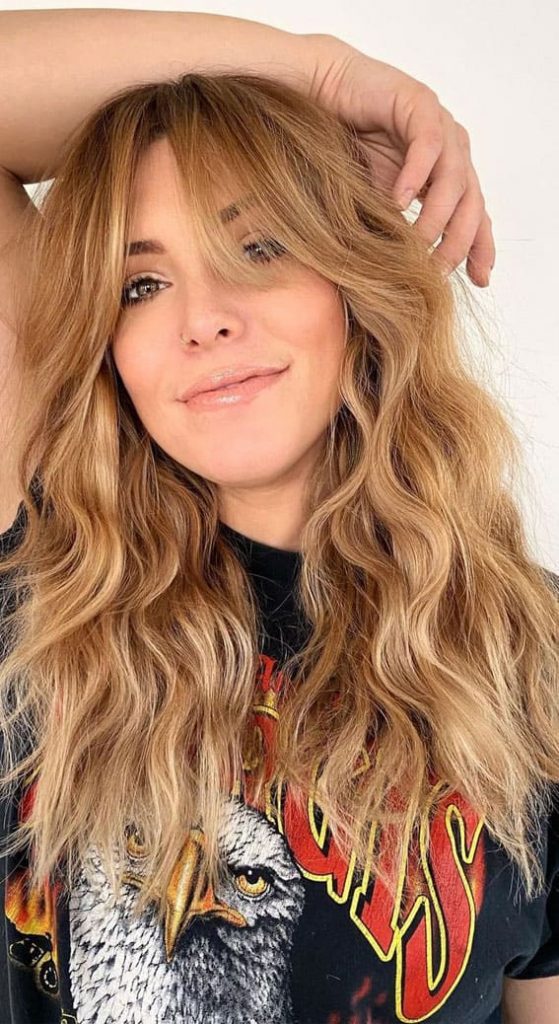 If you set your curls on the low, you will recreate a unique curtain bangs look. Check out how Sara made the hairstyle look so amazing.
9. Pony-Held Curtain Bangs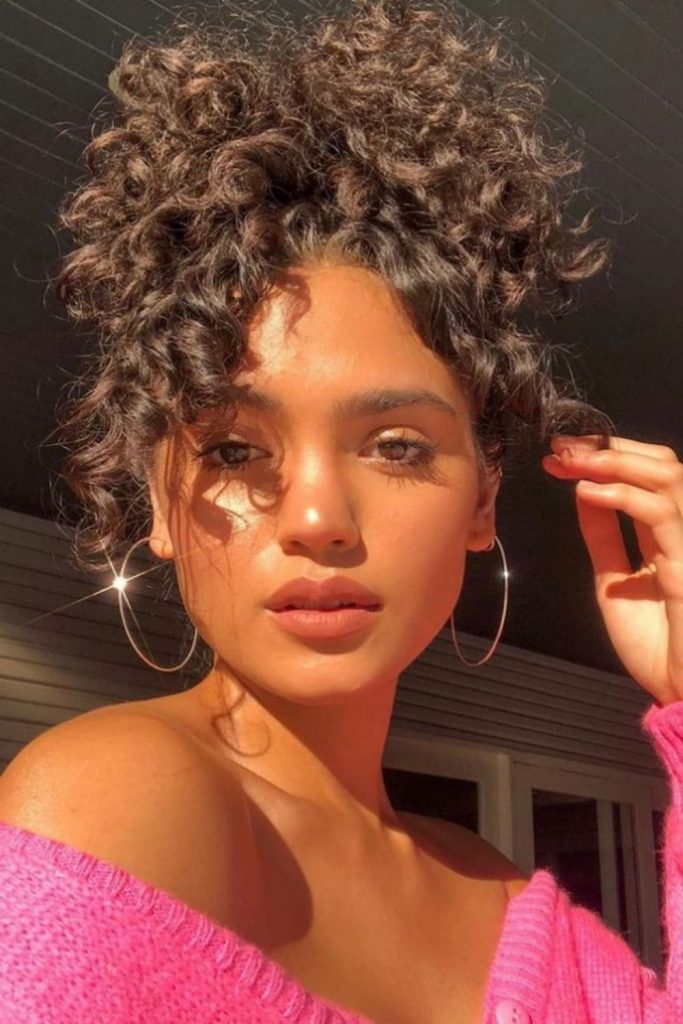 It will appear spectacular if you let a small hair portion slide on the sides and the rest in a ponytail. Spicing up your curly curtain bangs a little bit will be creative.
10. Voluminous Curtain Bangs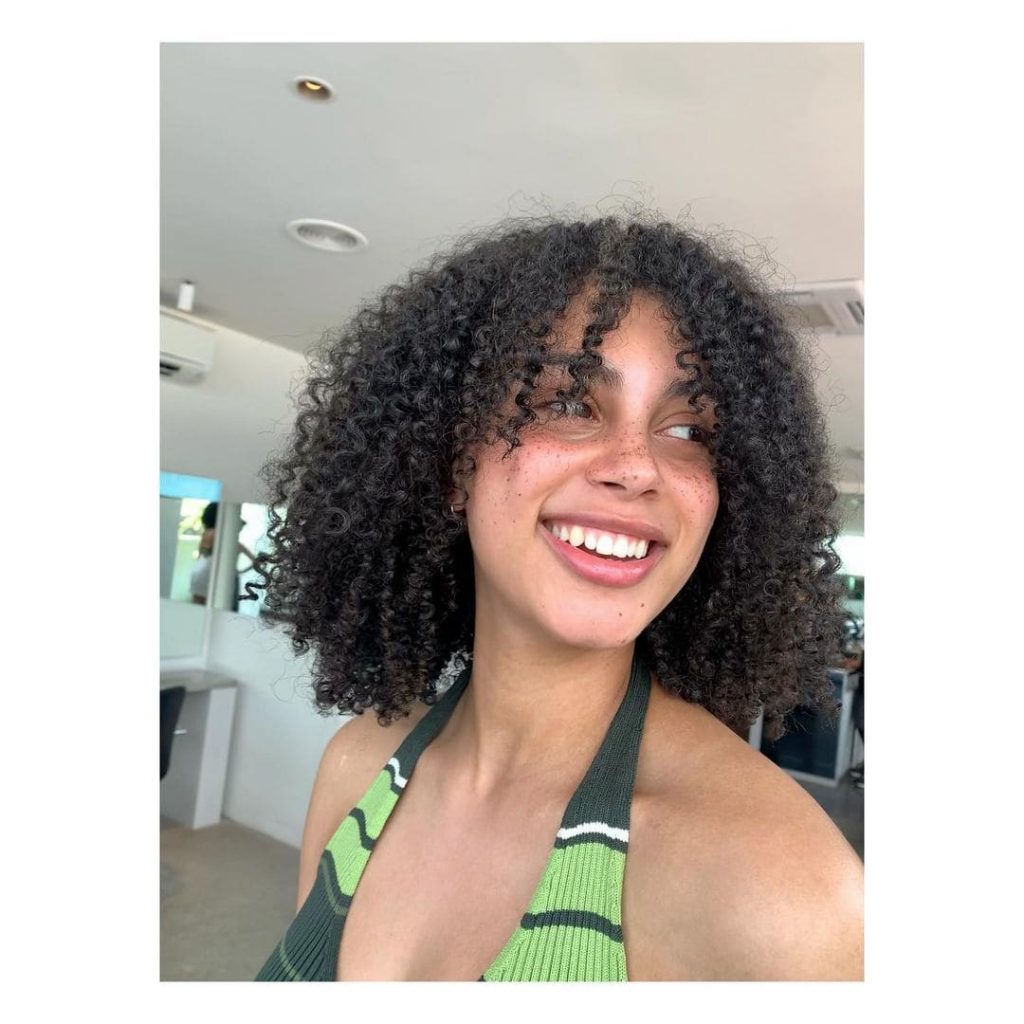 Curtain bangs will look voluminous if done in this design. If you love a Voluminous hairstyle, this design from dandoeshair will be outstanding.
11. Magic Blonde Curtain Bangs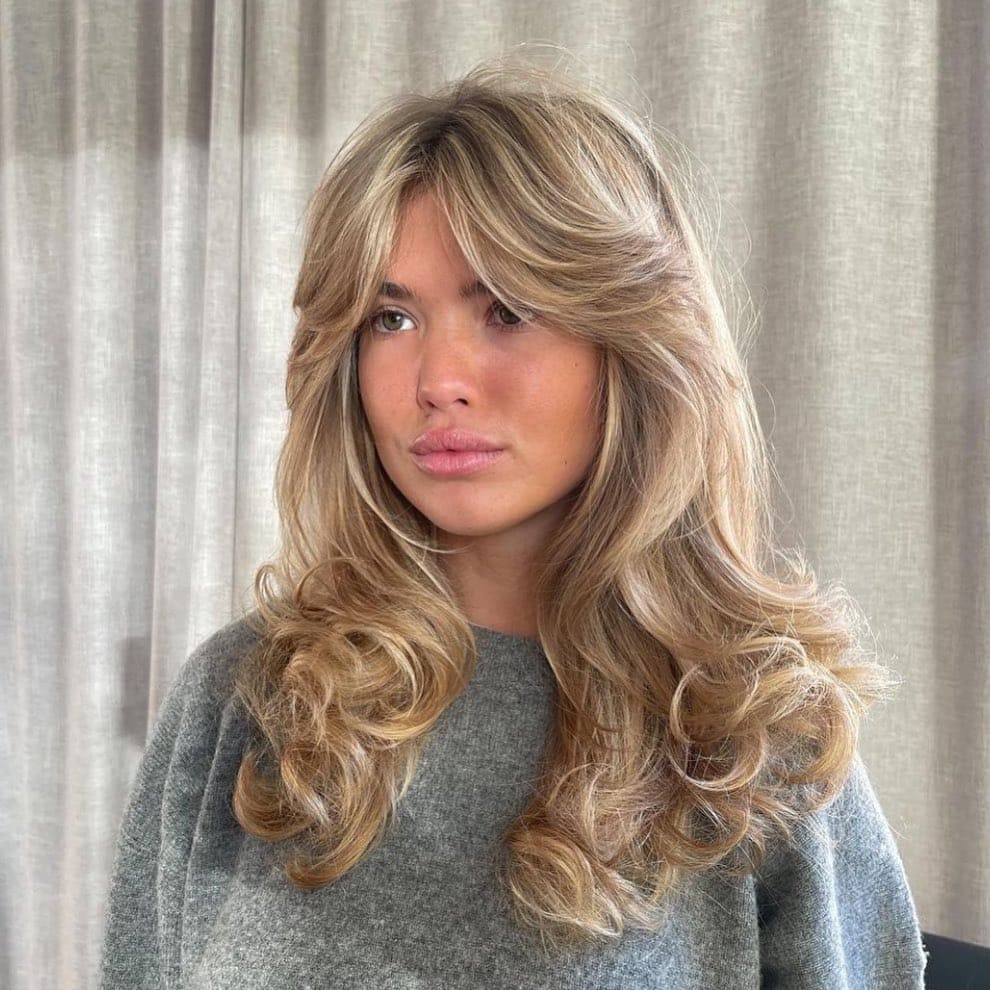 This look appears so magical. It will suit most of your yearly events and comes with a romantic touch in it.
12. Wavy Curtain Bangs Look
Just like in the sea, one wave leads to the next one. This design will make your curtain bang hairstyle full of all good vibes.
13. Waterfall Curtain Bangs Hairstyle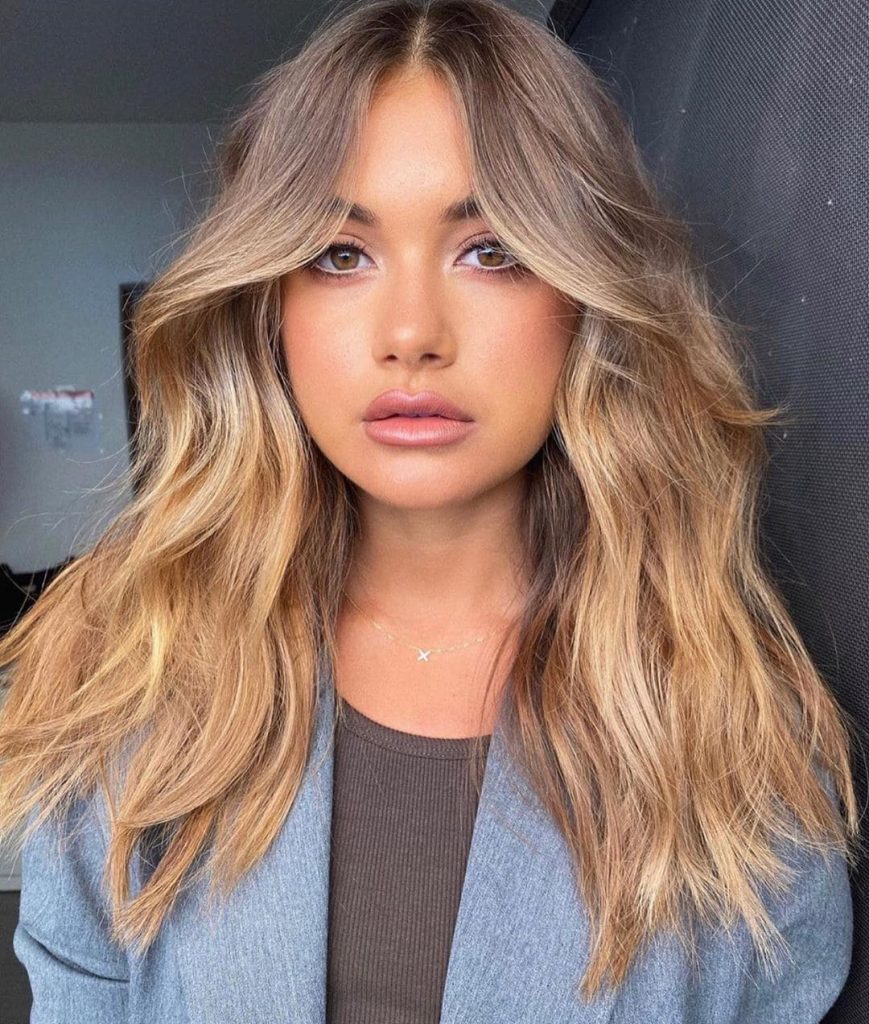 This design will let the hair flow in a waterfall design. Coupedanvers has mastered the art to bring it out perfectly.
14. Bardot inspired Curtain Bangs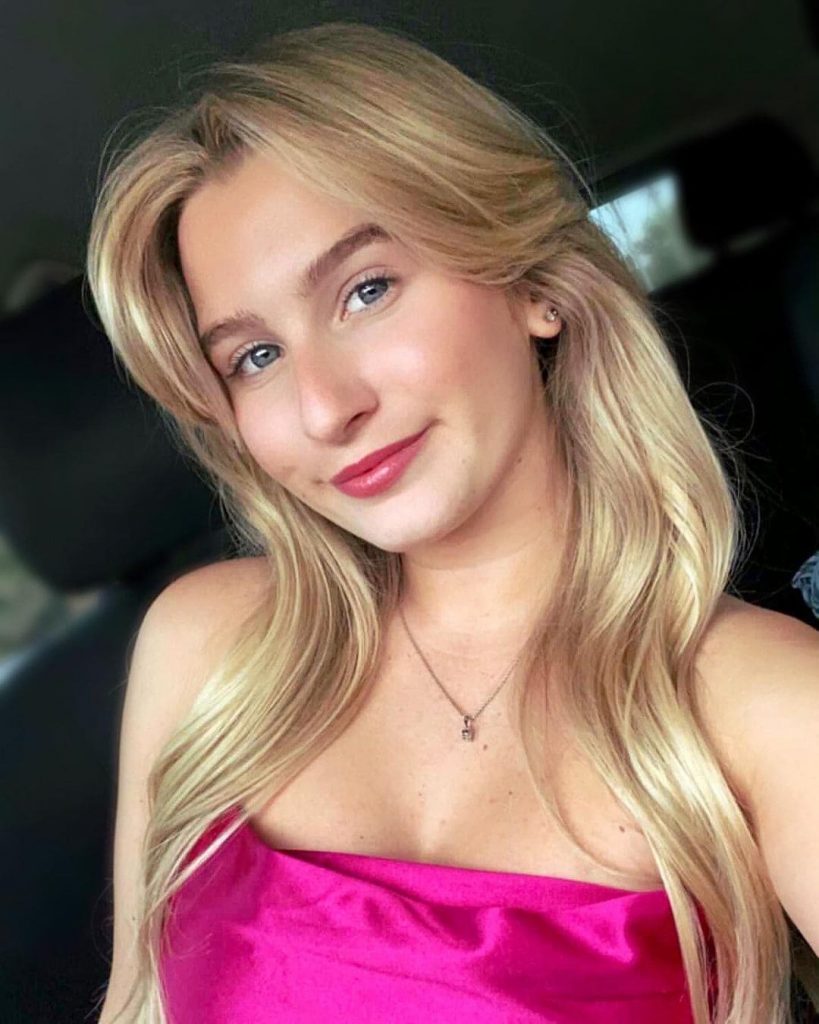 Just like Bardot enjoyed having her curtain bang design, you may recreate this look too. The curls bring in a wave of beauty in the hairstyle.
15. Wide-Set Curtain Bang's Style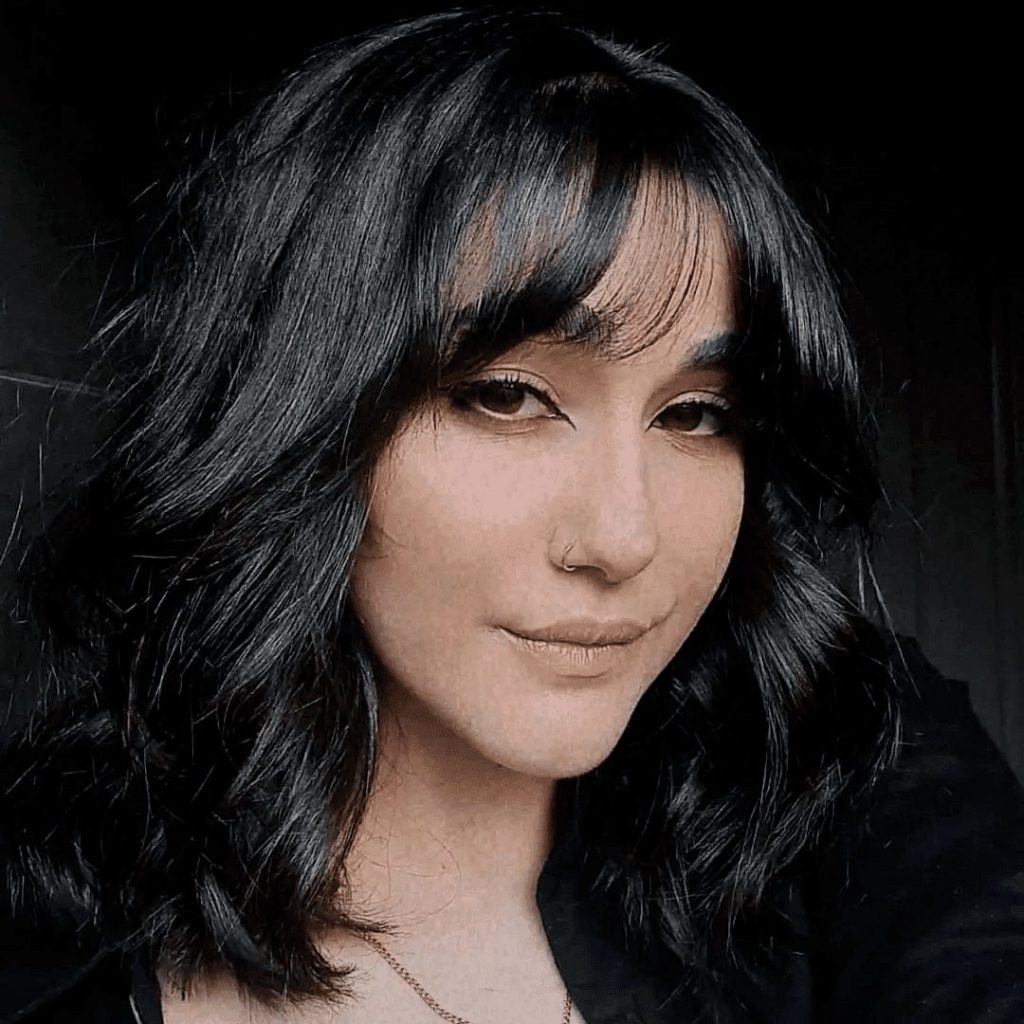 If you get your curtain bang curls set with a wide curl setter, then you will come out looking sexy and adorable. This hairstyle will be perfect for Valentines, engagements, and weddings.
16. Slightly Curled Short Black Hair Curtain Bangs
Making your curls less intense will grant you a happy-looking appearance. You will enjoy having this for birthday parties and fun events.
17. Cinnamon Curtain Bangs Design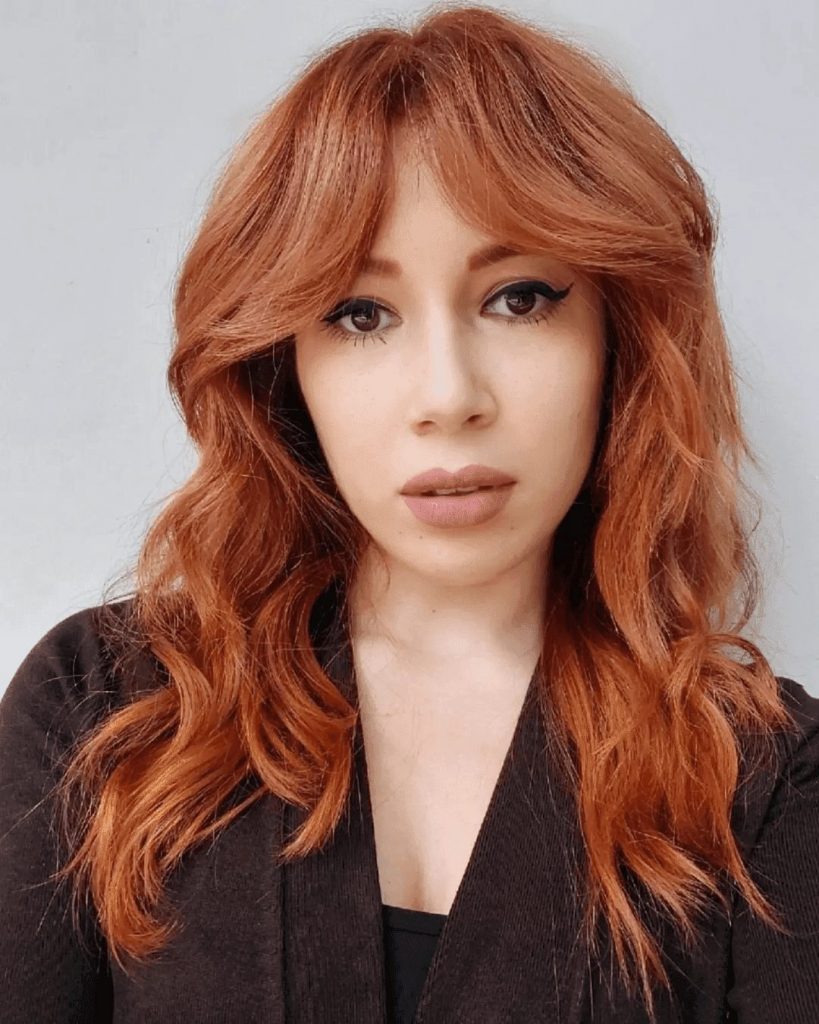 Let the curls be low lying with a more straight-up start if you wish to have a cinnamon look. This hairstyle works perfectly for professional looks.
18. Short-Fronted Red-Head Curtain Bangs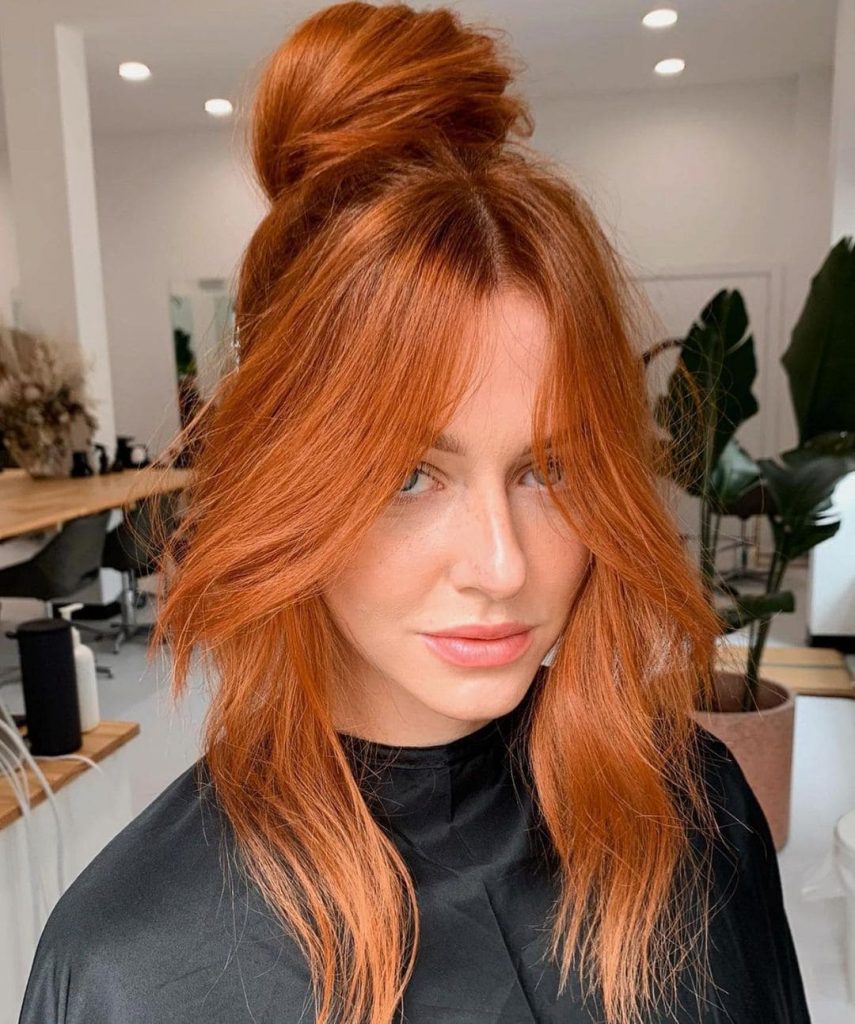 To recreate this look, the hair at the facial front should be short. The curtain bangs flow on the side, only making you look beautiful.
19. Beautifully Curled Curtain Bangs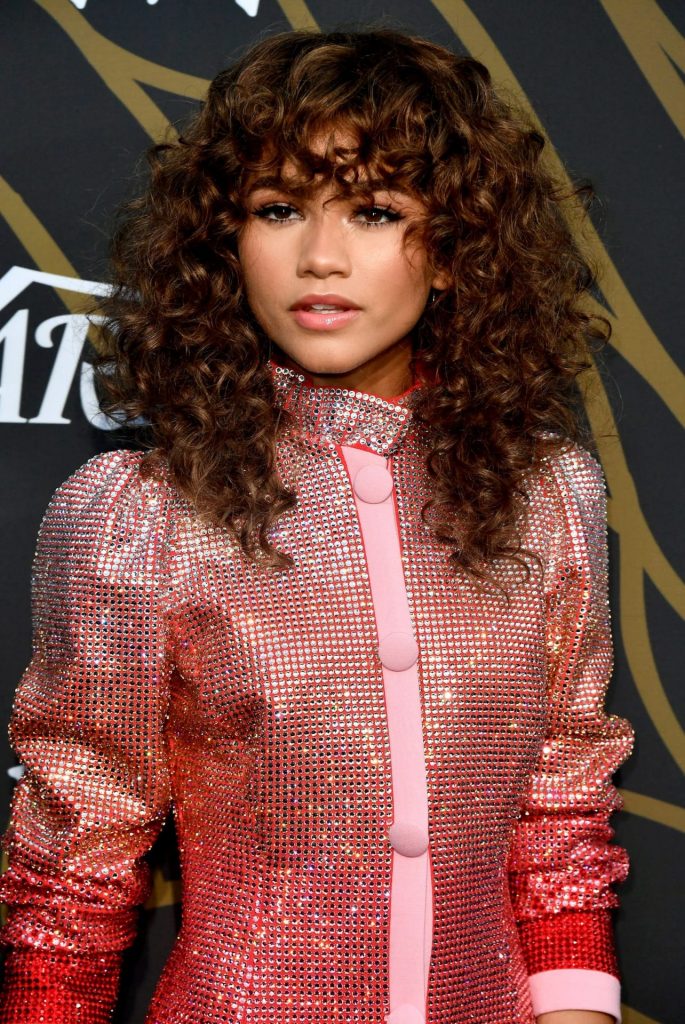 Giving the curly ends of your hair some color will guarantee unique curtain bangs look. This design by creativevioletsalon has beautiful vibes.
20. One Side Curly Curtain Bangs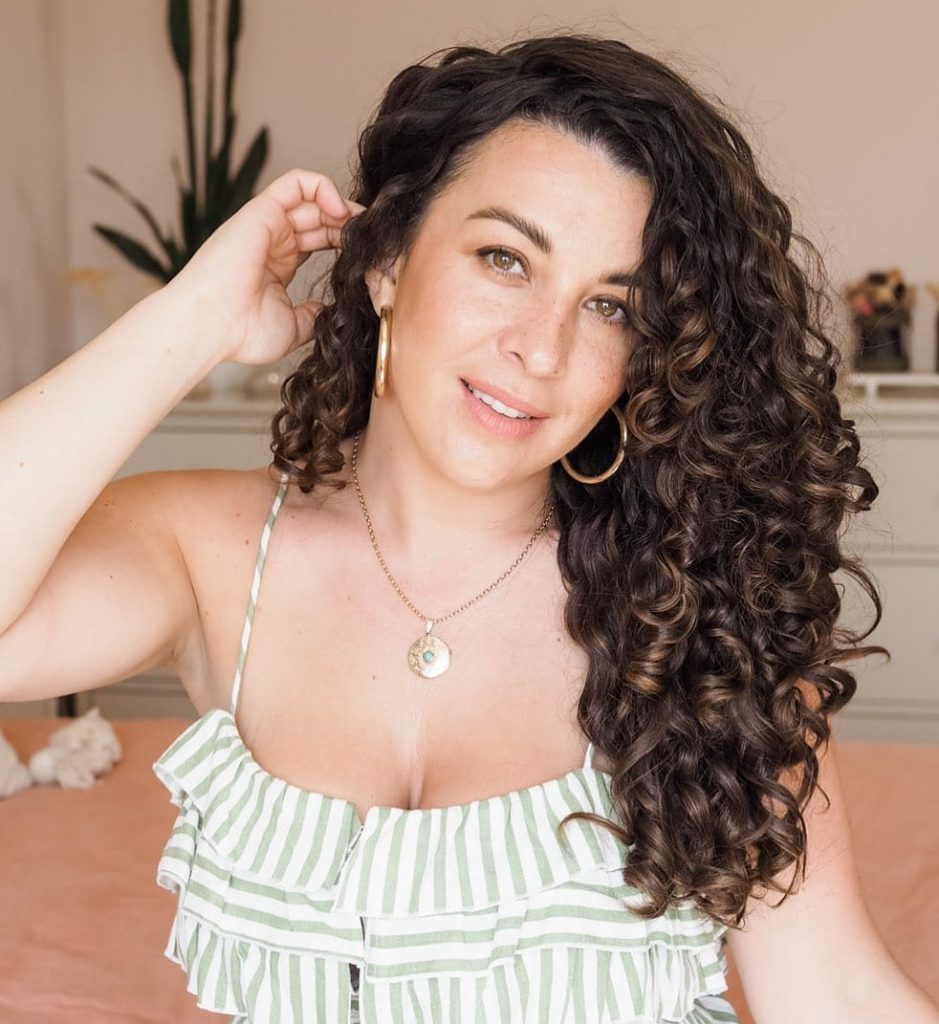 Giving your hair this one side styling will be unique to the curtain bangs look. Feel free to recreate this look by curlmaven.
21. Super-Curly Curtain Bangs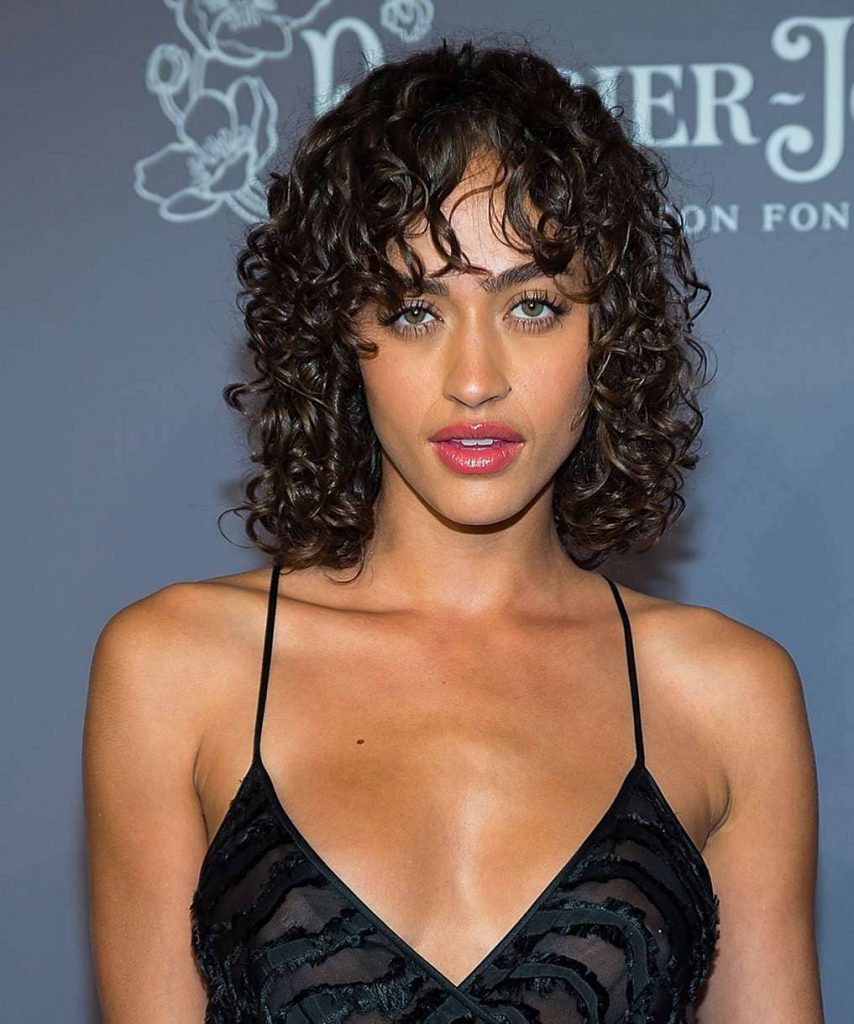 If you set your hair in a super-curly design, your curtain bangs will appear this way. This look will give you the spectacular curtain bangs look you desire.
22. Partying Curtain Bangs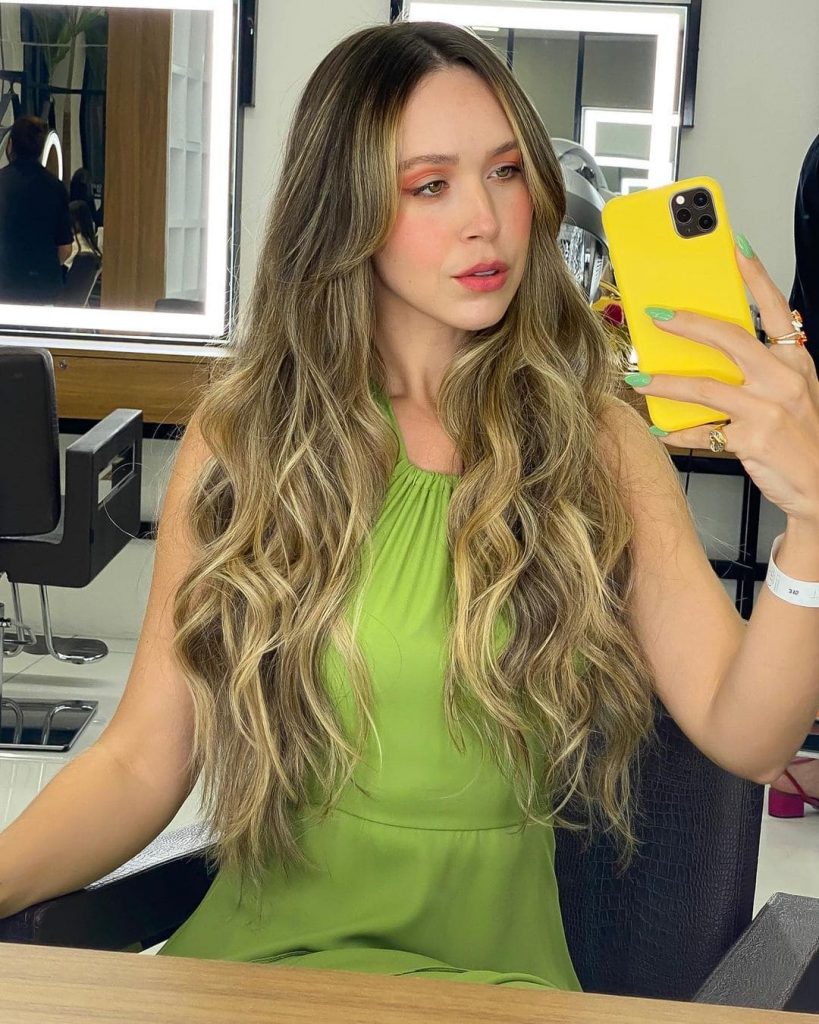 Do you love parties and wish to try out the ongoing curtain bangs look? Don't worry. With this hairstyle, you will be in the game.
23. Short Spicy Hair Curtain Bangs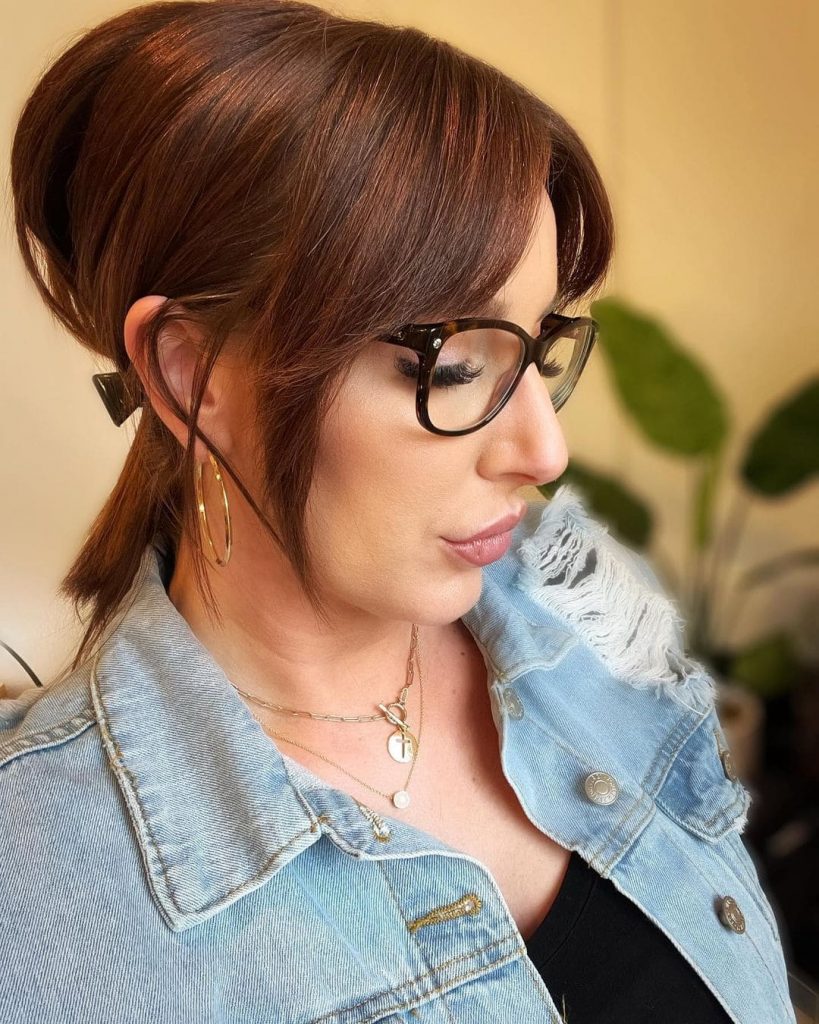 Do you have short hair and wish to try the curtain bangs look? Try doing it like aquasalon_spa and see how it turns out.
24. Beach Baddie Curtain Bangs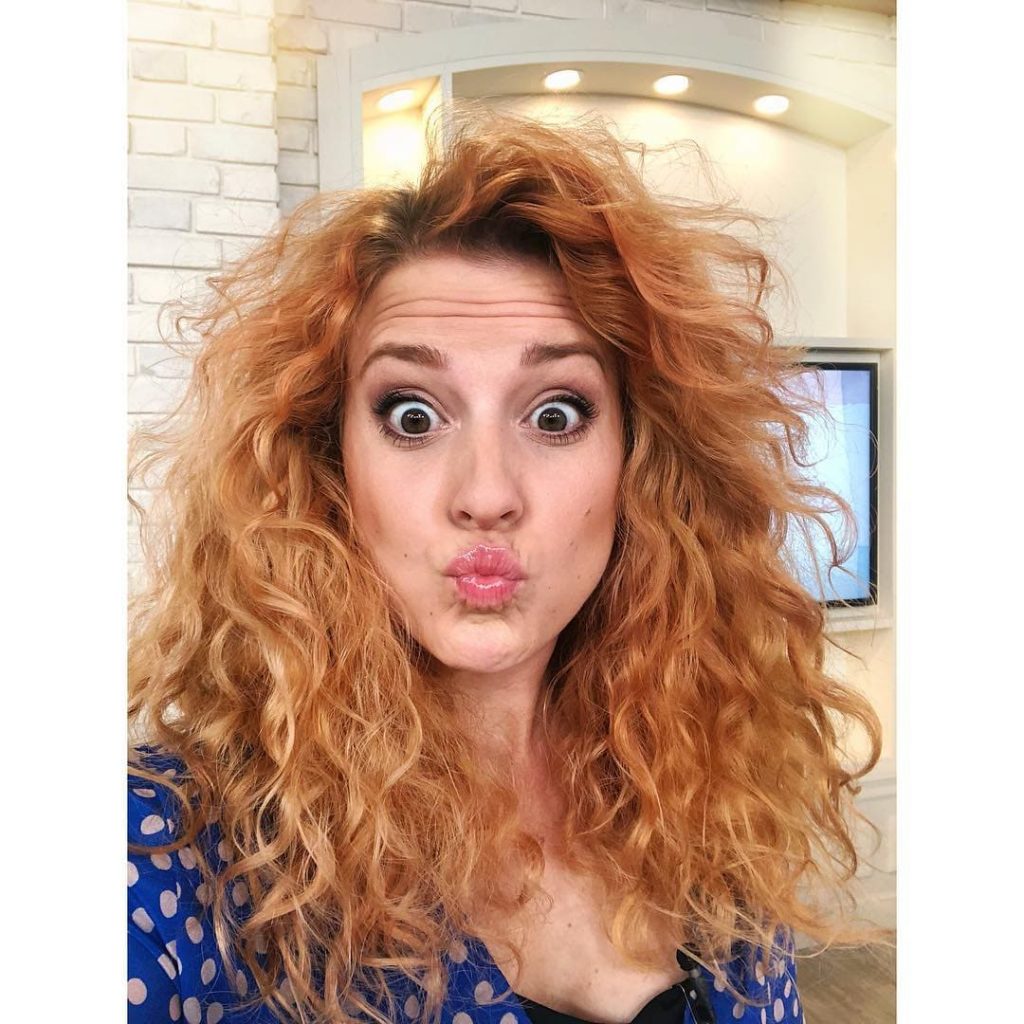 This look will make all beach lovers beautiful. As you stroll, swim and enjoy your time at the beach, consider having this design. Check out here how musitowski does it so perfectly.
25. Blonde Style Short Curtain Bangs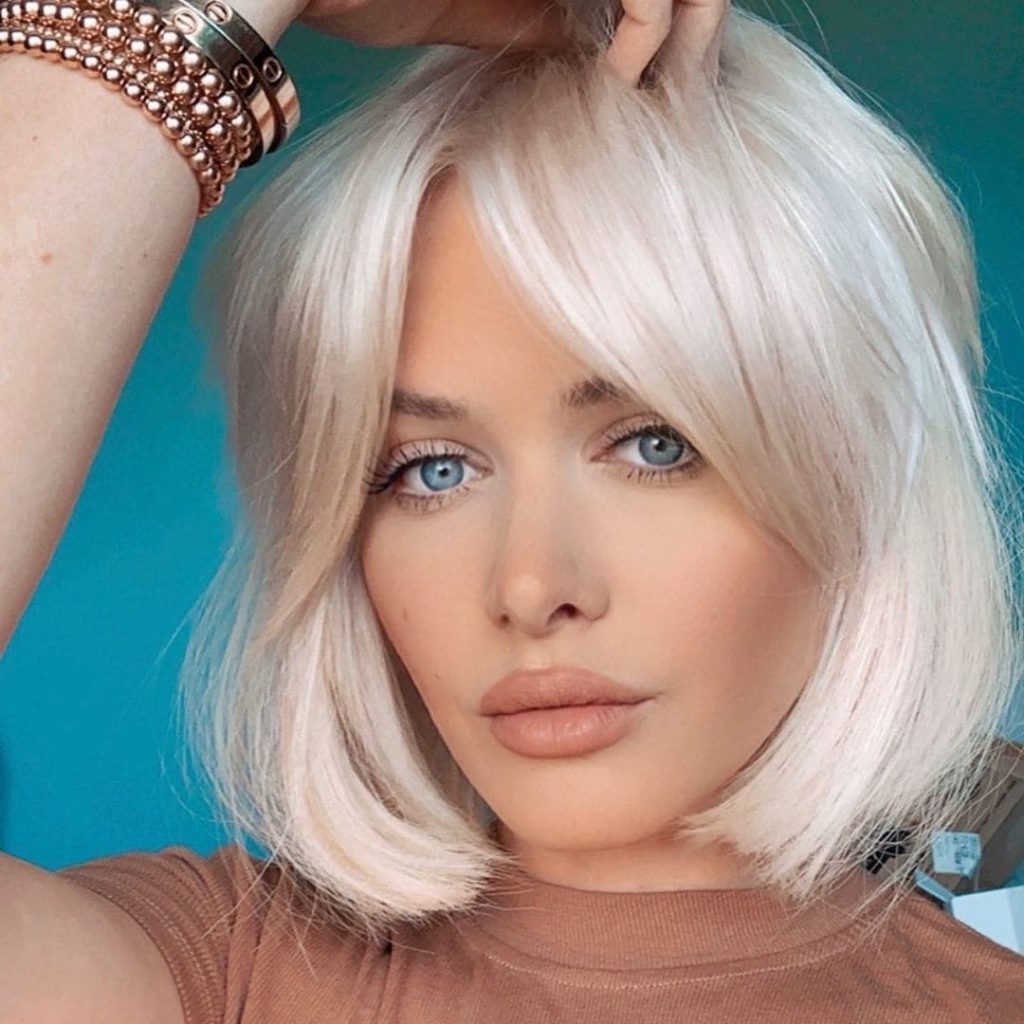 The bright hair color at the top of the curtain bangs design makes this look appear classic. It will never get out of fashion if you keep the coloring new every time.
26. Banded Curly Curtain Bangs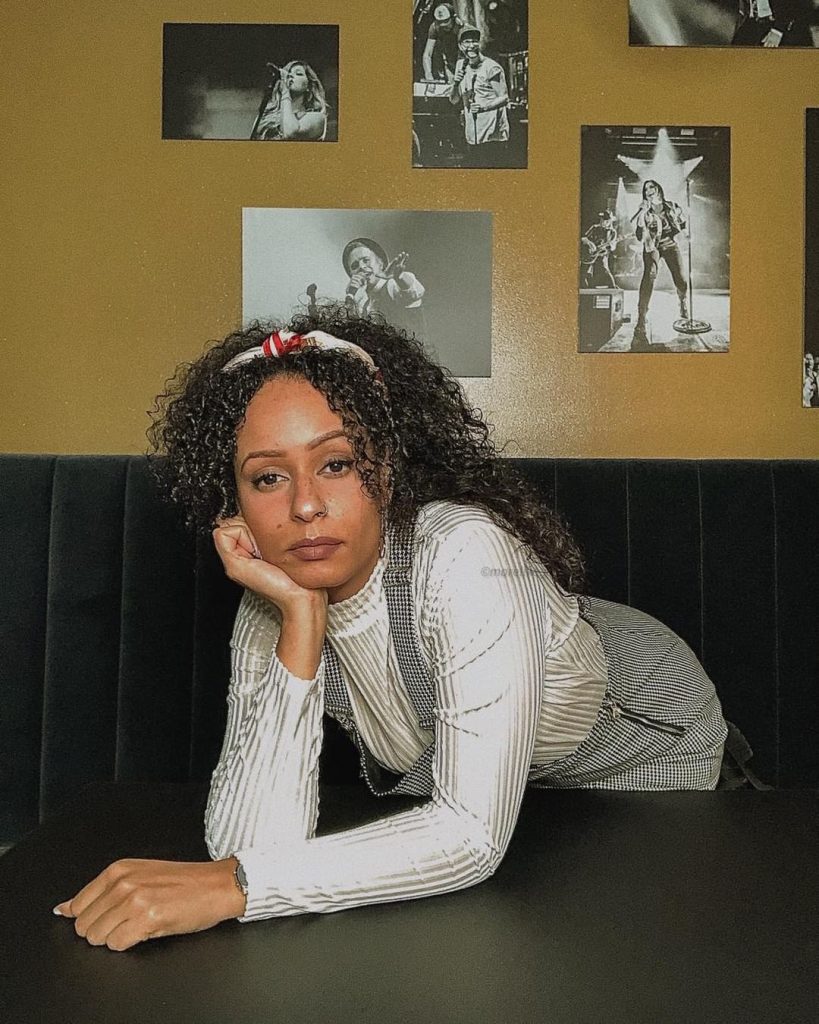 This hairstyle gives your curtain bangs a fashionable look. The band should look colorful and placed perfectly between the curtain bangs design. It will provide more color and beauty.
27. Wide-Curls Wavy Curtain Bangs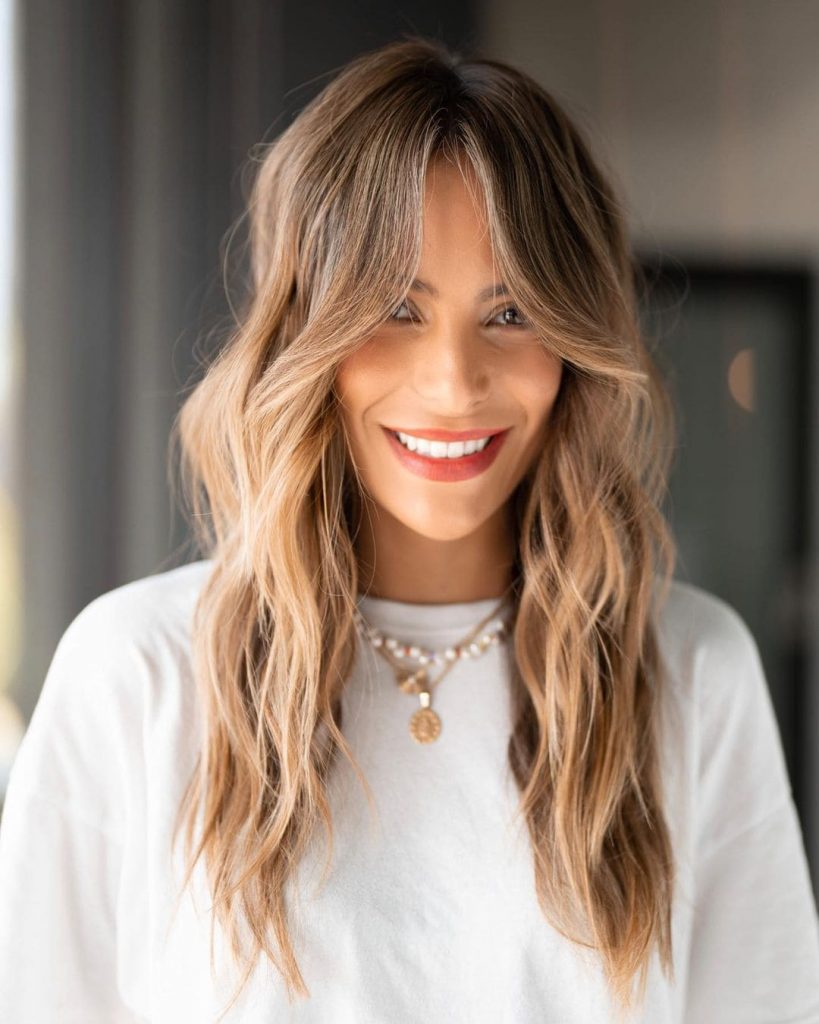 The curtain bangs with wide curls will be a fantastic option if you love curly hair. This hairstyle proves accommodating to all events.
28. Deep-Heading Pony Tail Curtain Bangs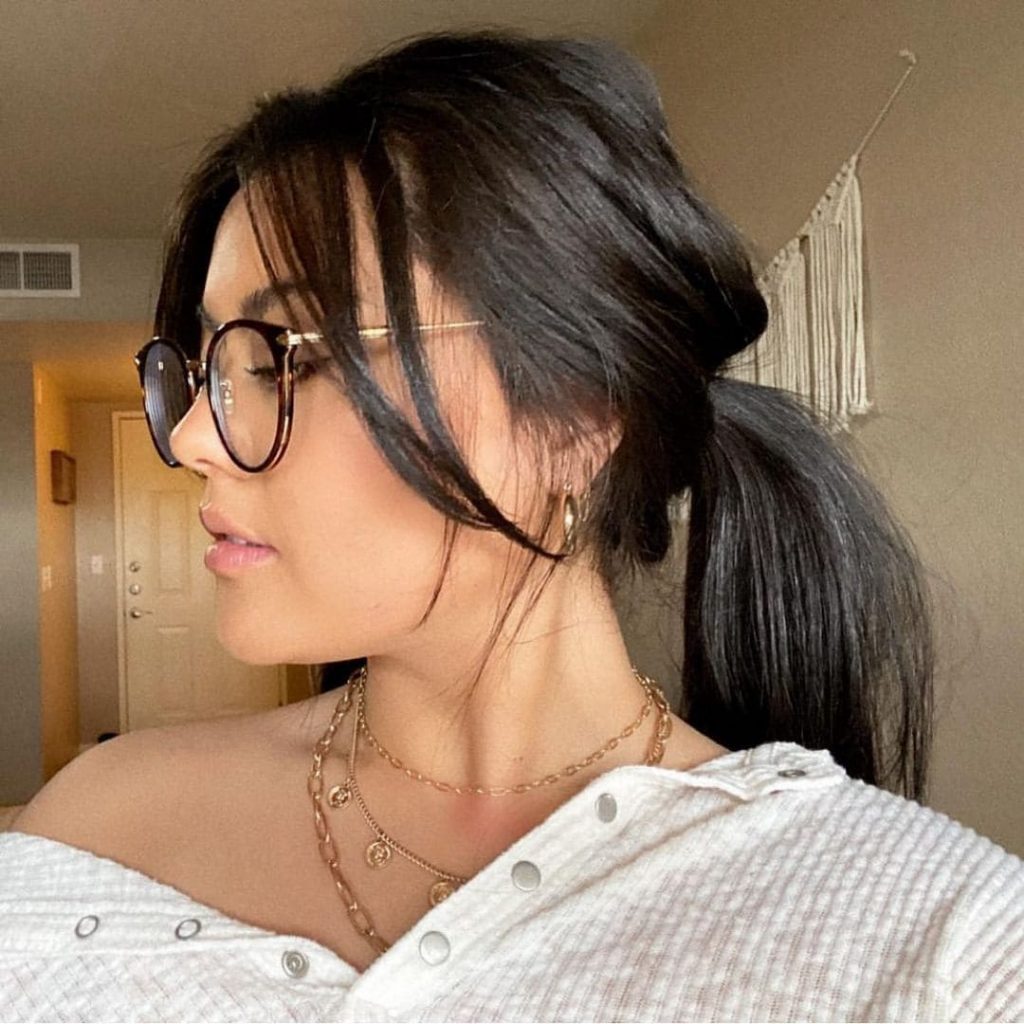 Most people do the curtain bangs hairstyle just at the front of the head. But, if you give the hairstyle a deeper head outreach, it will last longer and bring out the desired curtain bangs look.
29. Blonde-Highlights Curtain Bangs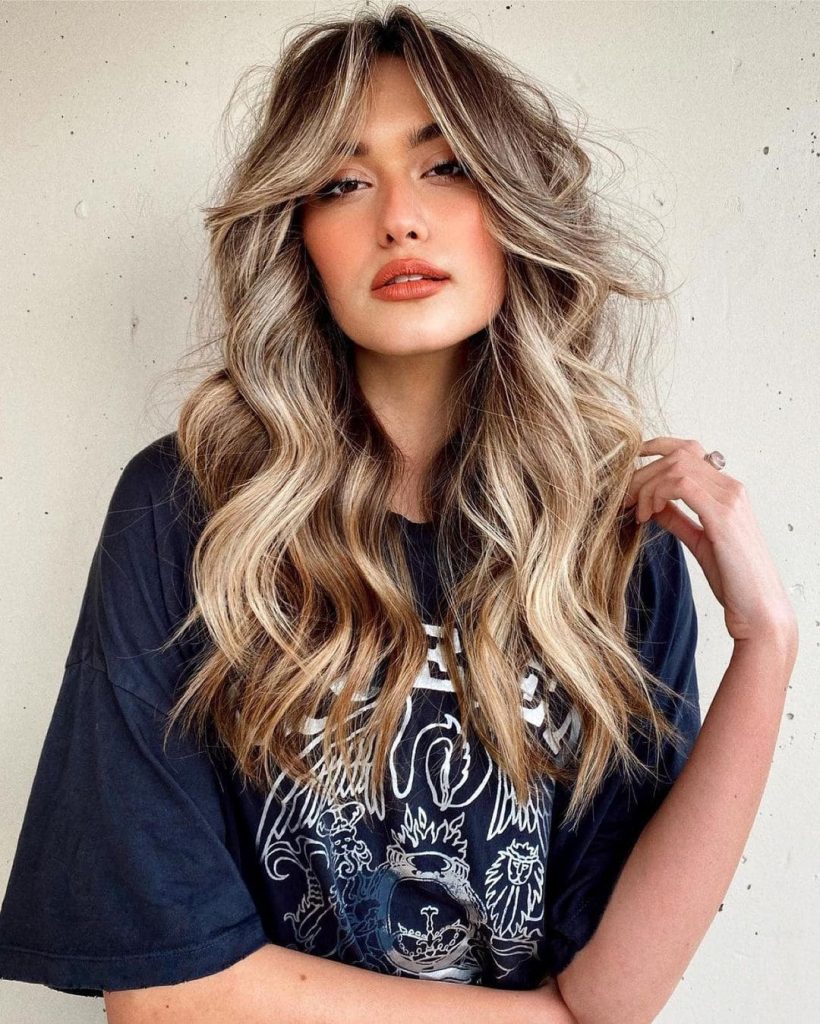 Curtain bangs hairstyle will look spectacular if the hair ends in blonde curls. Curtain bangs curly hair proves the hairstyle from the past that most people want to recreate. Take your chance with the blonde-ended curly curtain bangs.
30. Neat Blonde Curtain Bangs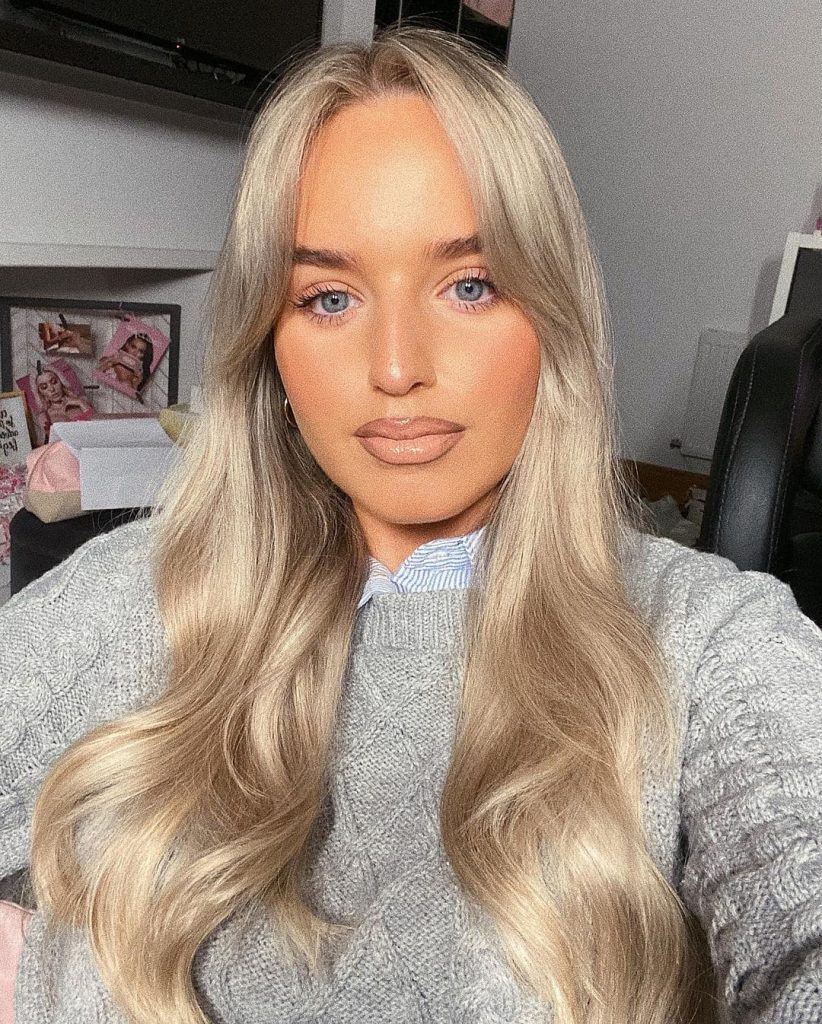 The neat look from curtain bangs will be ideal for all those professionals looking to rock this hair design. You will be the most beautiful person roaming with the 1970s hairstyle with a complete makeup look.