Have you ever heard that your skin needs proper care every time? Most of us use creams and other skin-caring products during the day, and they think there is no much need for care except washing the face at night.
If you also think that you are wrong, night skincare has great importance and shows better results than day skincare. If you want to maintain healthy, glowing, soft, and beautiful skin, you should also set a night skincare routine.
Why do I need night skincare?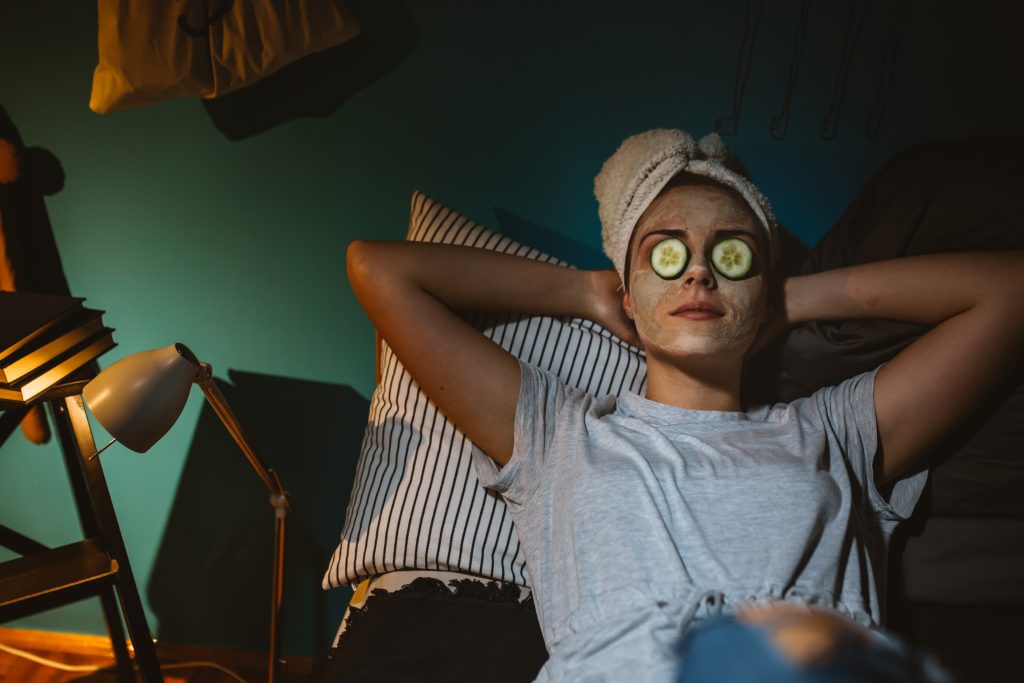 There are many reasons for setting a night skincare routine. Below I will explain five important reasons that may convince you about the night skincare routine benefits.
Night skincare shows more effects than day skincare
You need day skincare, and we cannot ignore the importance of daily skincare. But in the day, our skin exposes to ultraviolet radiation, pollutants, dirt, dust, and many other harmful chemicals and compounds that damage skin.
When you apply different skincare products to your skin, it is just a layer over other products. Your skin pores are close, and your skincare products do not adequately adjust the skin for care. Even when you wash your face when you go outside, dust, dirt, and other pollutants mix with your skincare products that damage the skin instead of recovering.
Your skincare products need a clean and suitable environment for proper action and showing results, but it is not possible in the day. While in the night we do not expose too much to harmful substances and have a good chance for the products to show their better effects.
Skin properly absorbs the skincare products at night
It is necessary for skincare products that skin should be clean and clear. On the day, it is not possible to keep your skin neat and clean. But the night is the best time; once you have cleaned your face before going to bed, your skin becomes clean, and its pores entirely open for adjustment to the night creams.
On the day your skin faces sunburn and many other challenges that may damage the skin cells. The night is the best time for your skin to repair its broken and damaged cells. Skin due to open pores efficiently and adequately absorbs the night skincare products that help the process of skin cells' recovery. It is the best time for getting rid of all impurities and providing the best environment for your skin cells to work on. At night you have an excellent chance to assist in the restoration process.
Night skincare may help in anti-aging
With time aging effects start appearing on your skin and especially on your face around your eyes. If you apply the night creams, these come with light chemicals that can reduce the appearance of aging effects on your face.
In the day, due to different challenges, skin becomes weaker, and aging effects become evident. But the night is the best time to reduce the aging effects. You can apply the skincare creams at night and give them a clean environment and time for showing their results for recovering your skin health.
Good time for remedies for sensitive skins
If your skin is sensitive, then there is a maximum chance that they may damage your skin if you apply creams, lotions, or other cosmetic products. Mostly such cosmetics and products show side effects, and instead of recovery, their skin problems increase.
What is the best solution for such skins? Using natural products is one of the best solutions for sensitive skin to early recovery. But natural ingredients need a lot of time that is not possible to apply in the day. You can set a night skincare routine with natural ingredients to protect your sensitive skin.
At night you have enough time for natural ingredients to apply. You can also give them a clean environment that makes it suitable to show their effect for recovery of your skin health.
Night skincare routine is best for oily skin
In your daily routine, your skin exposes to many chemicals, heat, and ultraviolet radiation. More oil appears on your skin if you have oily skin on applying skincare products during the day. In such condition instead of improving more sweat appears that irritates and also causes acne and pimples.
But the night is the best time for oil skin when the temperature is suitable for skin, and you can also easily maintain skin hydration level. So you can set a night skincare routine for oily skin for improving your skin health.
Pro Tip
Our skin needs proper care every time; we apply different products during the day but do not apply any skincare product at night. But the night is the best time for the skincare products to help skin cells repairing process, improving oily and sensitive skin health. A skincare routine may also help you reduce the aging effects on your face. If you need more help, please comment below to hear from me.