If you're looking for an effortless way to update your look without damaging your natural curls, look no further than the Wolf Cut Curly Hair style.
This trending cut demonstrates that curly hair can be fashion-forward and manageable, allowing you to enjoy beautiful volume and definition while still feeling confident in knowing it's healthy!
Whether you decide to embrace this fearless cut or just take a page from it on styling tips, there's something here for every woman who wants a glamorous and modern take on their locks.
Read on to learn how easy it is to achieve this gorgeous Wolf Cut look with little fuss!
What is a Wolf Cut?
It's a trendy style that is all the rage among curly haired people, and it's easy to achieve with just a few simple steps.
This unique look involves cutting the hair into layers, creating an angular shape with sharp ends that resembles a wolf's mane.
It may sound intimidating at first, but with our step-by-step guide, you'll be able to get the perfect Wolf Cut in no time.
Who Should Go For A Wolf Cut?
A wolf cut is a great option for anyone who wants to create a bold and edgy look.
If you have thick or wavy hair, the choppy layers of this hairstyle can give it extra texture and definition. This type of haircut also works well for those who want to emphasize their facial features, since it frames the face nicely.
Additionally, a wolf cut is a low-maintenance style that requires minimal styling. If you're looking for an edgy and modern look, this hairstyle may be just what you need!
How To Get The Wolf Cut Curly Hair Look?
If you have curly hair and you want to achieve a classic wolf cut look, follow these simple steps.
Step 1. Start by washing your hair with a moisturizing shampoo and conditioner. This will help give your curls definition when styling the look.
Step 2. Towel dry your hair, but don't completely remove all the moisture. This will help to define your curls even more.
Step 3. Apply a curl-defining styling product, such as a mousse or gel, and comb it through your hair using an Afro pick. Use the pick to really shape the curls into tight coils.
Step 4. Now use a diffuser attachment on your blow-dryer to dry your hair. Focus the heat on the roots and then gently move it down the shaft of your curls, using your fingers to shape them into place.
Step 5. When all of your hair is almost dry, use a soft bristle brush or wide-tooth comb to further define each curl.
Step 6. Finish off the look by spraying a light-hold hairspray all over your hair to keep everything in place.
Now you have the classic wolf cut curly hair style! Enjoy!
Reminder: The key to achieving this look is using a curl-defining product and then diffusing and brushing your curls. Doing this will help create the perfect wolf-cut effect.
Recommended Products
R+Co Texture Cream
Use a sandcastle for a texture that evokes a day at the beach. This light crème mimics the appearance of the sun, sand, water, and wind. While absorbing oil, it also nourishes. Women with wavy or curly hair can use a small amount of this cream to accentuate the shaggy layers of the curly hair wolf cut.
---
Olivia Garden Round Brush
The ceramic brush will give your wolf cut some enormous hair vitality when used with your hairdryer. The Olivia Garden Ceramic + Ion Thermal Hairbrush is a thermal brush with synthetic bristles and a vented ceramic barrel for faster and more uniform styling.
---
Christophe Robin Curl Cream
After applying mousse to the roots, apply curl cream from the mid-shaft to the ends to add texture.
---
Leonor Greyl Hair Mousse
How Can You Style Your Wolf Cut?
When styling your wolf cut, there are a few things to consider: length, layering and texture.
Length– The length of the cut will determine how easy or difficult it is to style. A longer wolf cut will give you more options for styling, while a shorter one may require more product to hold its shape.
Layering– Layering can be used to create more texture and volume. Depending on the length of your cut, you may either want to layer short layers around the face or longer layers throughout the sides and back.
Texture– The texture of your wolf cut will determine how easy it is to style. If you have a coarse texture, you will want to use products with a strong hold. For finer hair, look for lightweight styling creams or gels.
With the right tools and products, you can easily create a variety of looks with your wolf cut. Whether it's sleek and straight or wavy and textured – there are plenty of options to choose from. Have fun experimenting and finding the perfect style for you!
1. Caramel Shines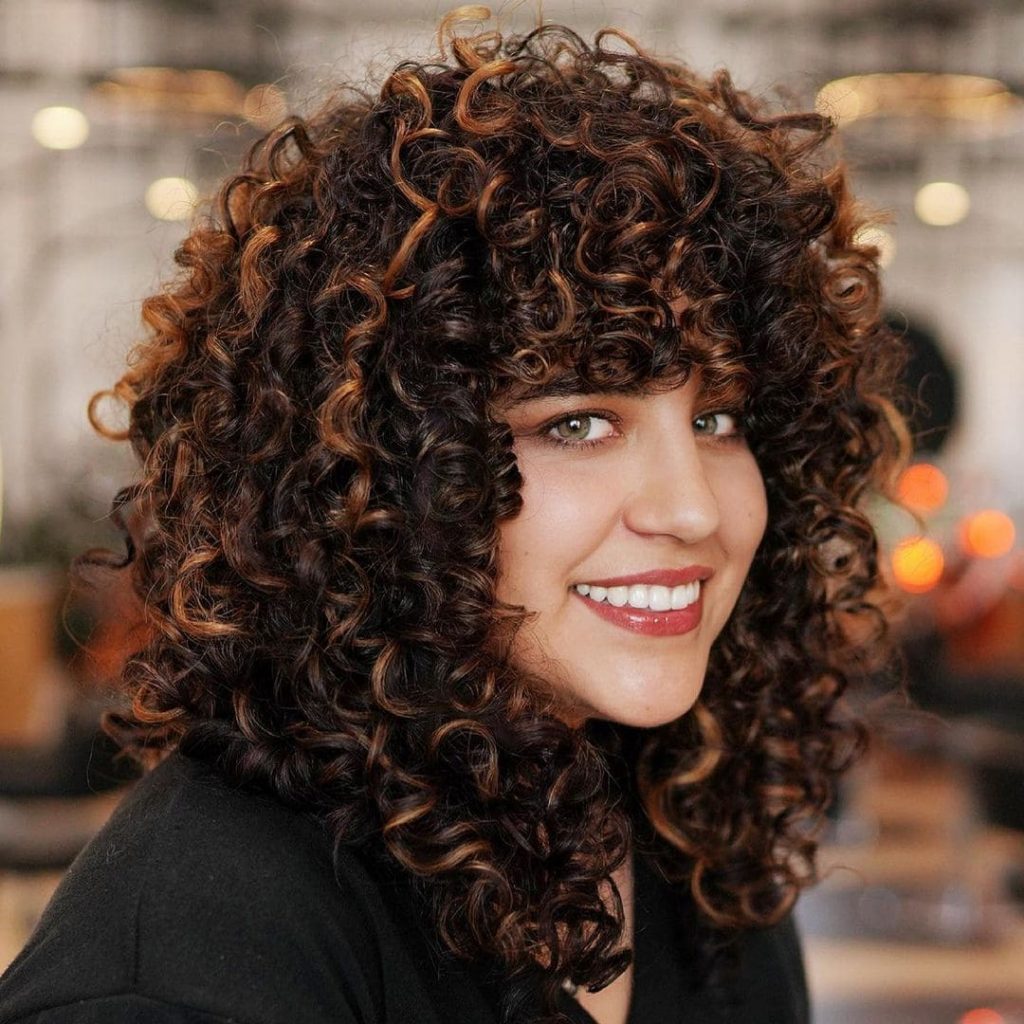 ---
2. Short Curly Hair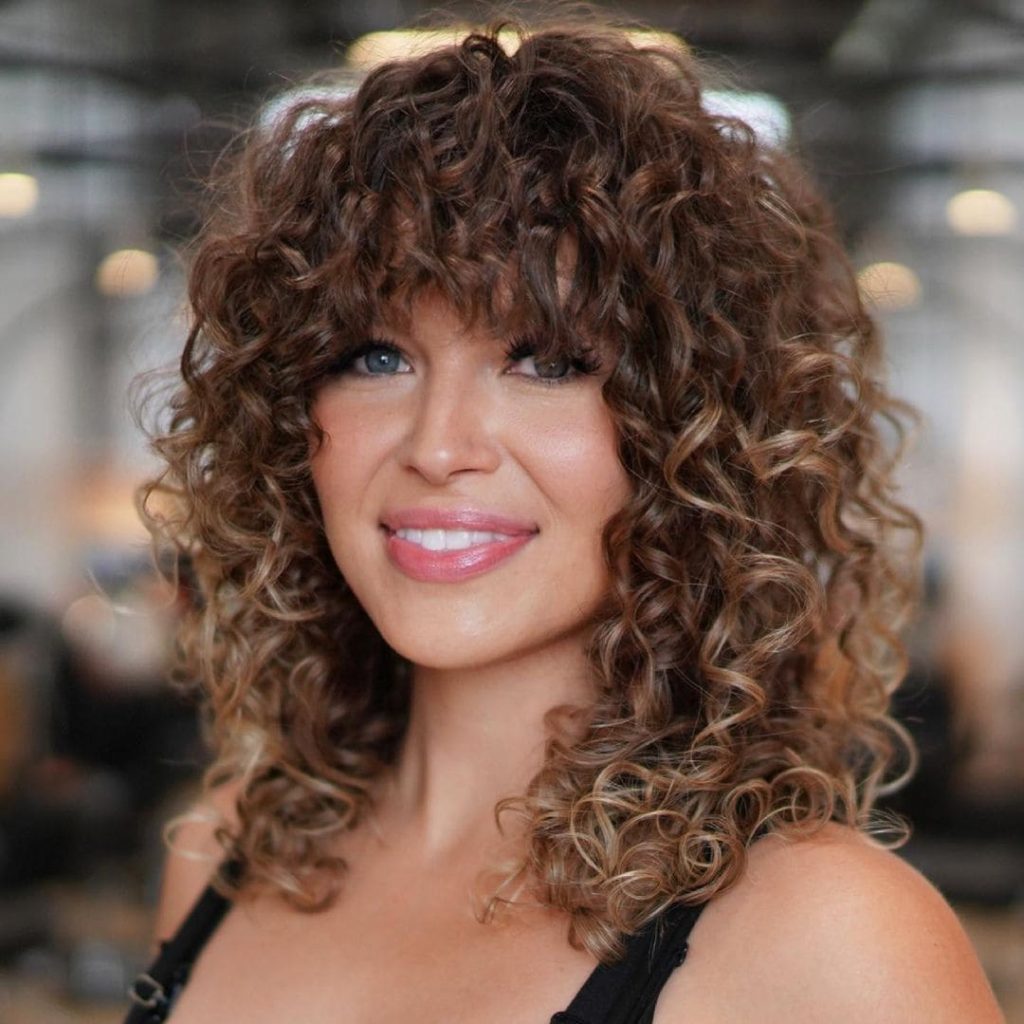 ---
3. Middle Parted Curly Hair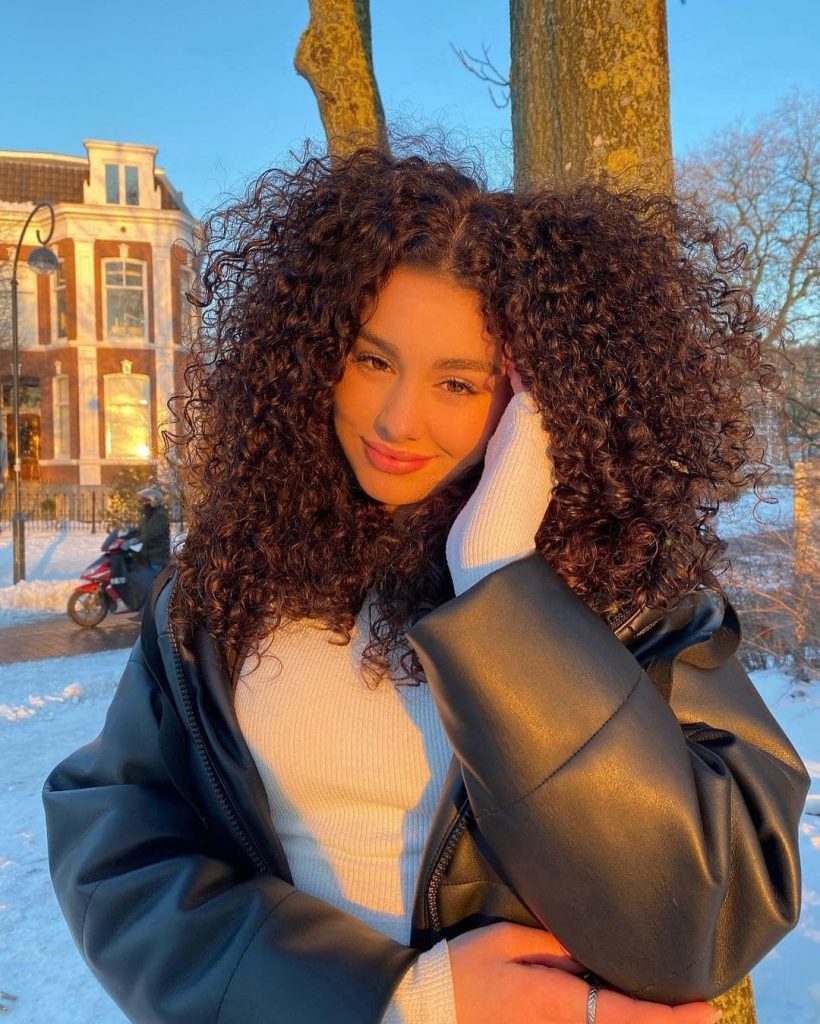 ---
4. Wolf Cut Hair Style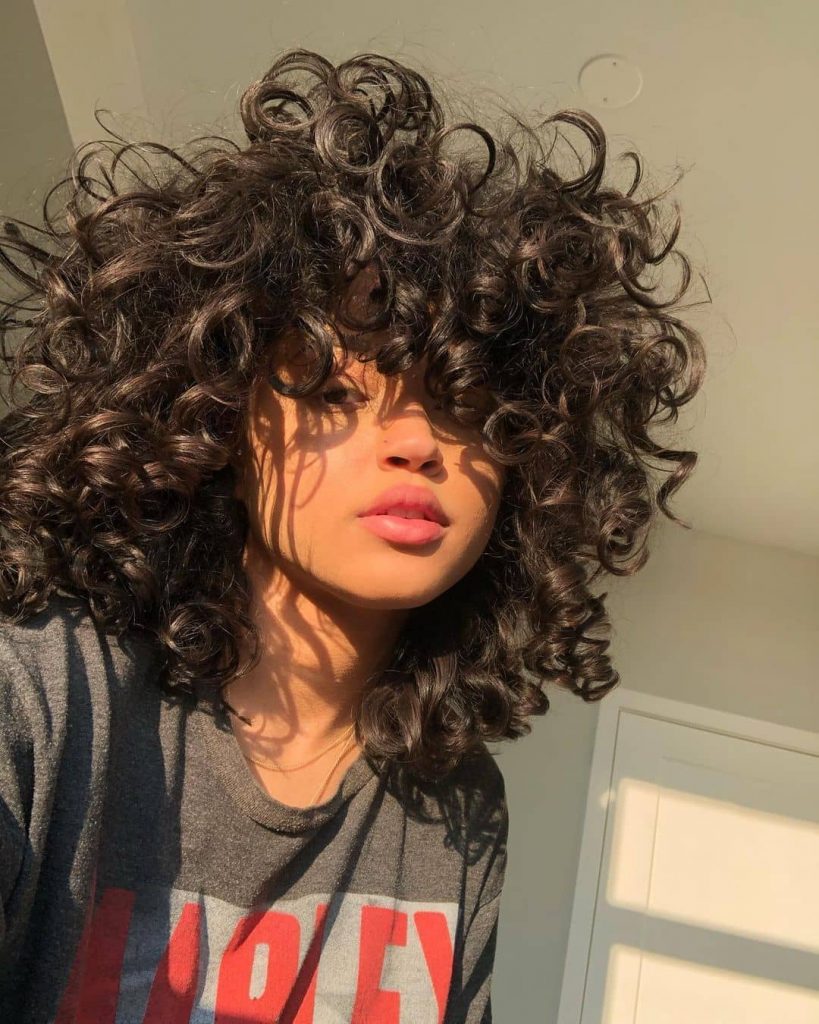 ---
5. Spicy Wolf Cut Curly hair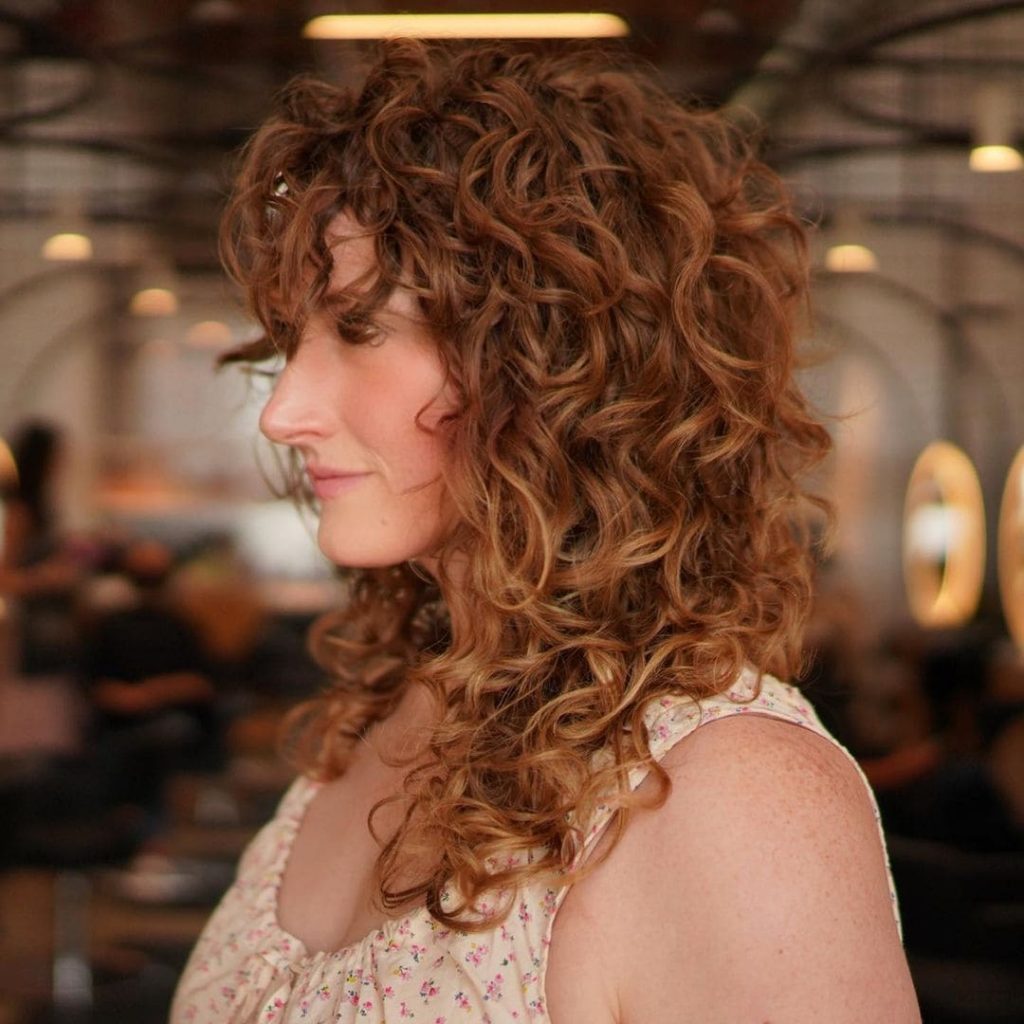 ---
6. 80's Vintage
---
7. Groovy Red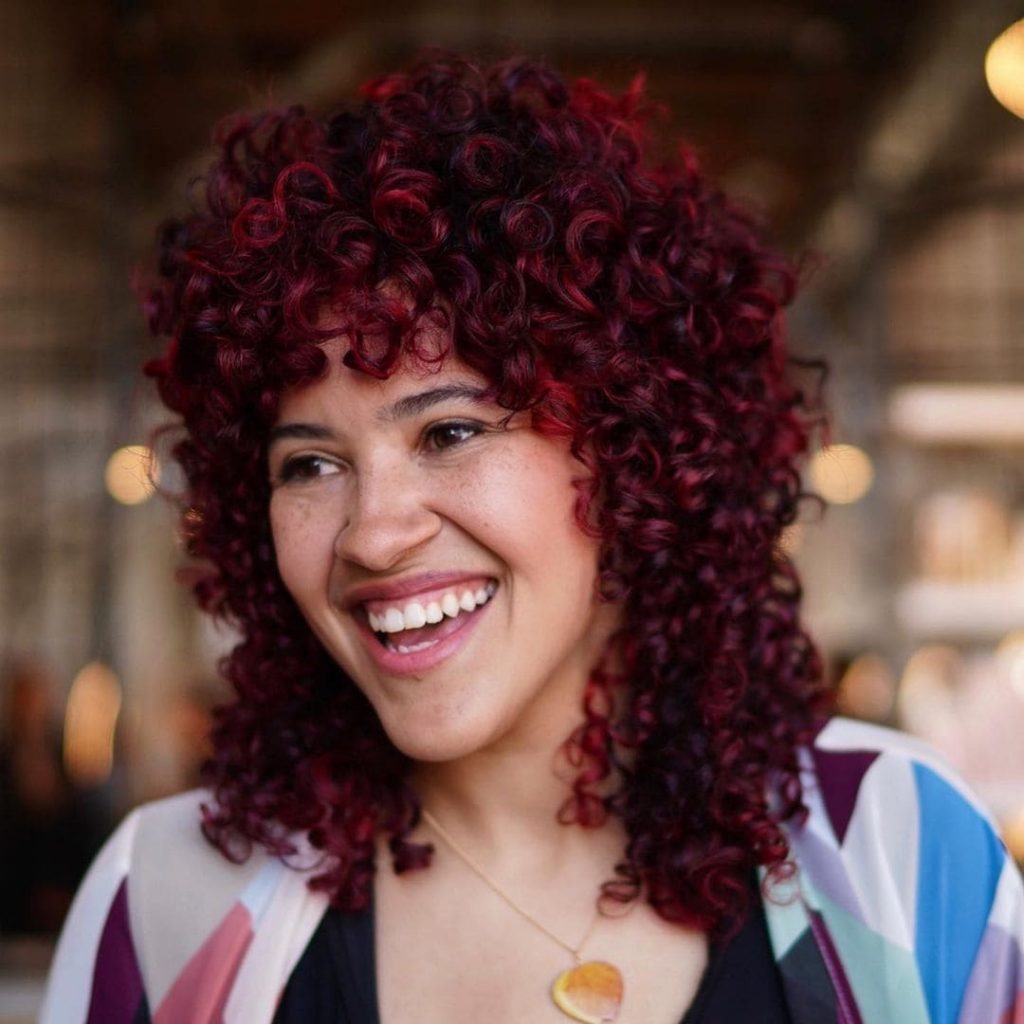 ---
8. Messy Curls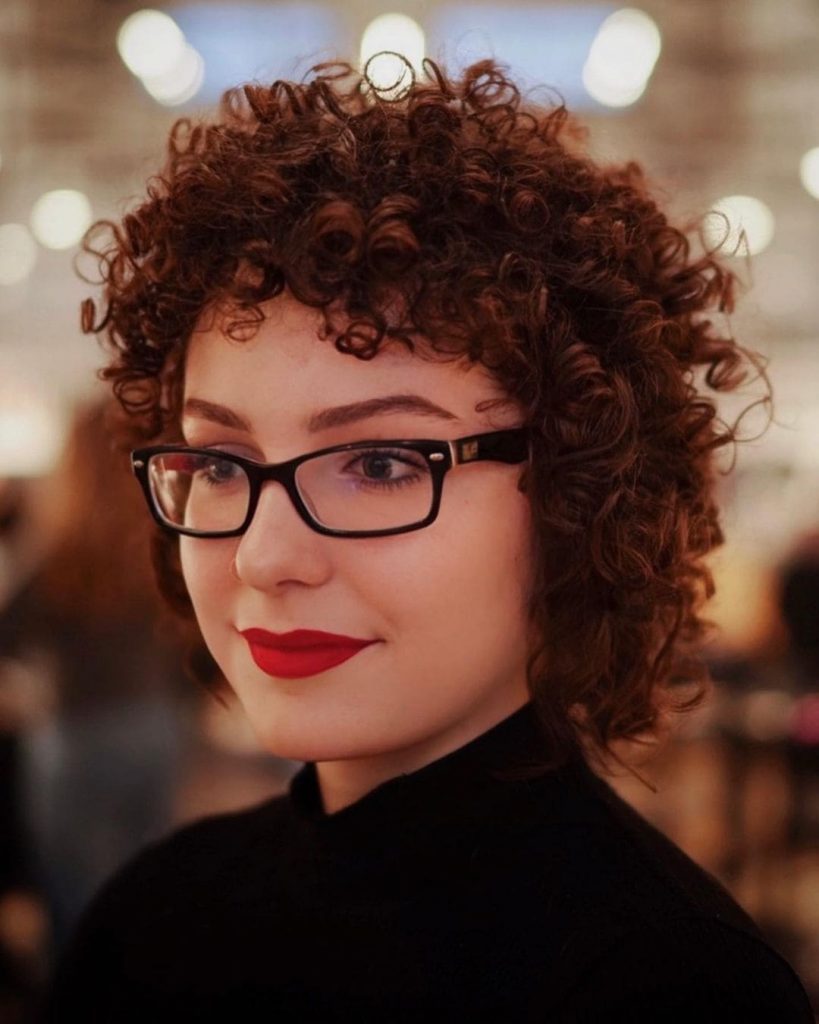 ---
9. Blonde Caramel Balayage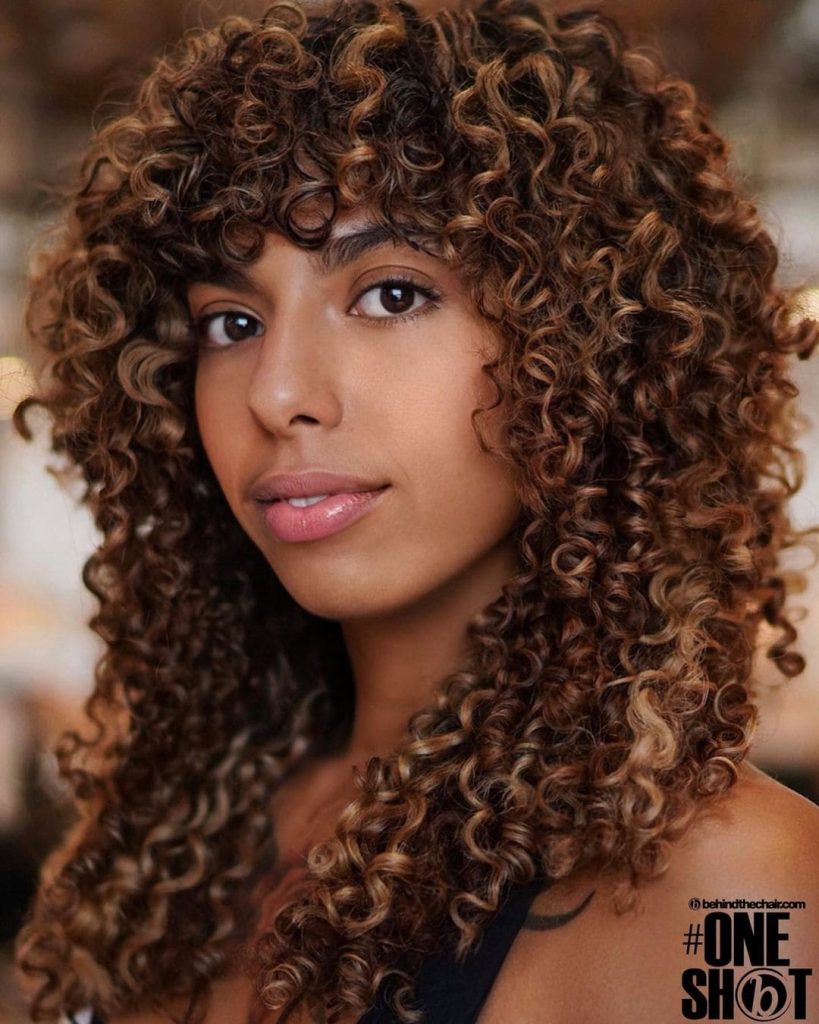 ---
10. Miley Cyrus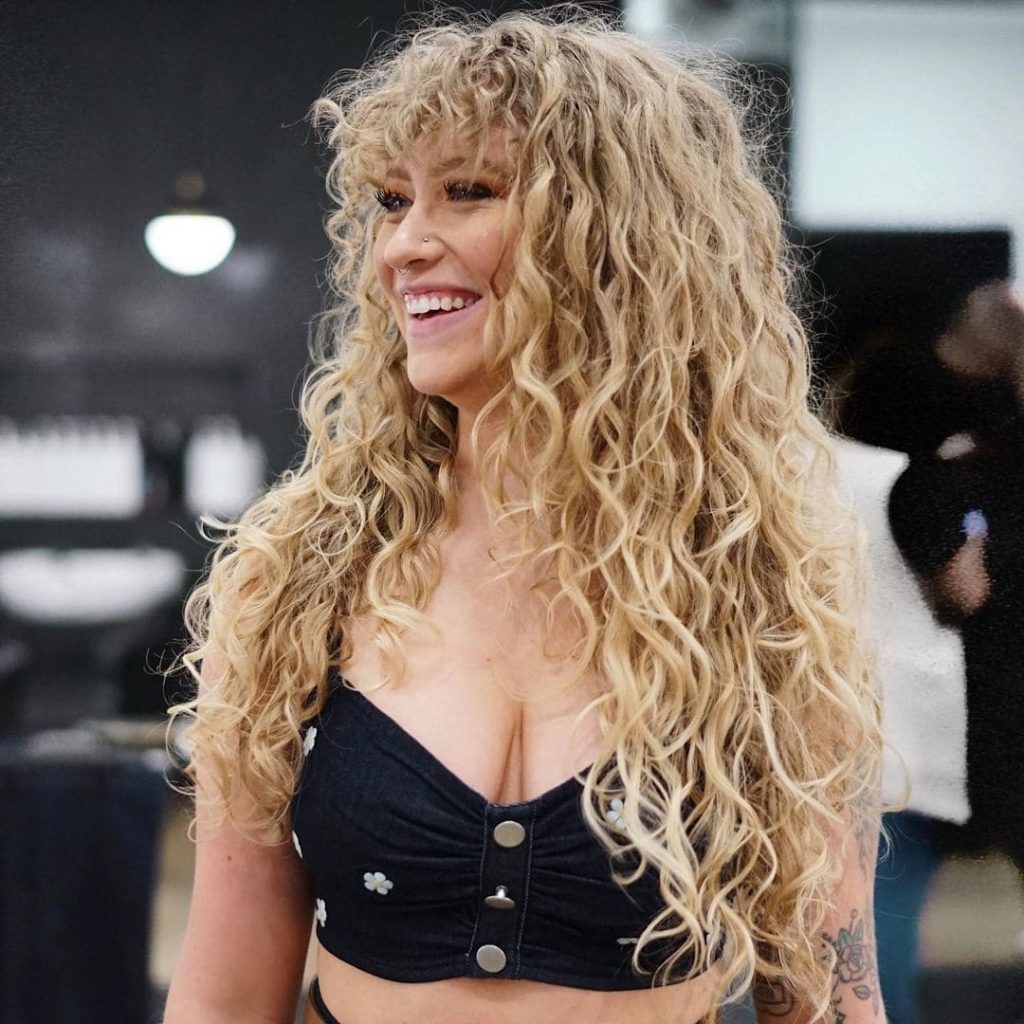 ---
11. Shaggy Curls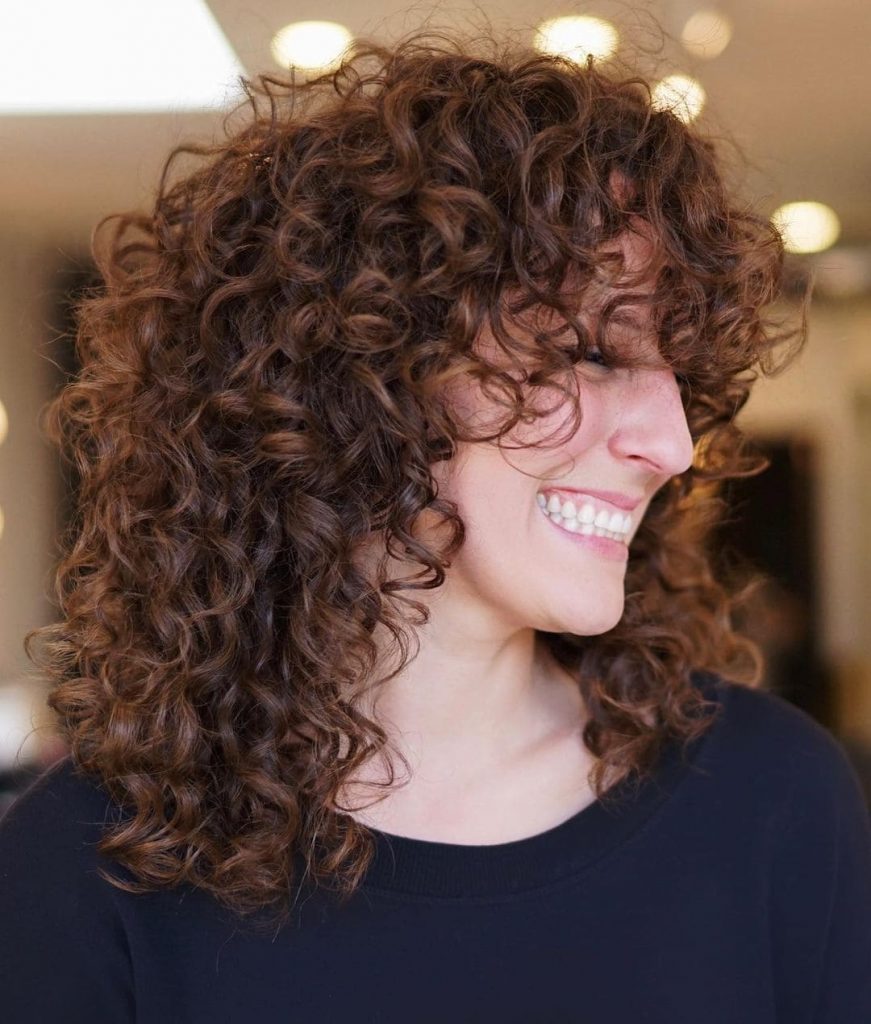 ---
12. Red Saturn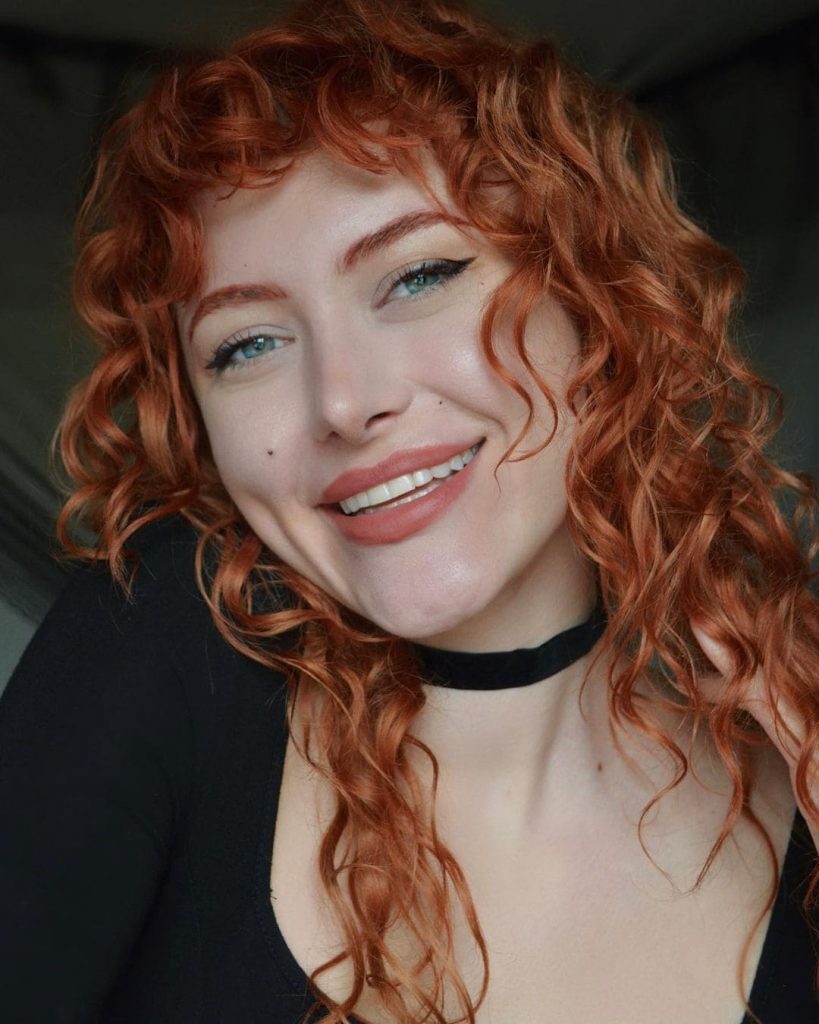 ---
13. Auburn Tones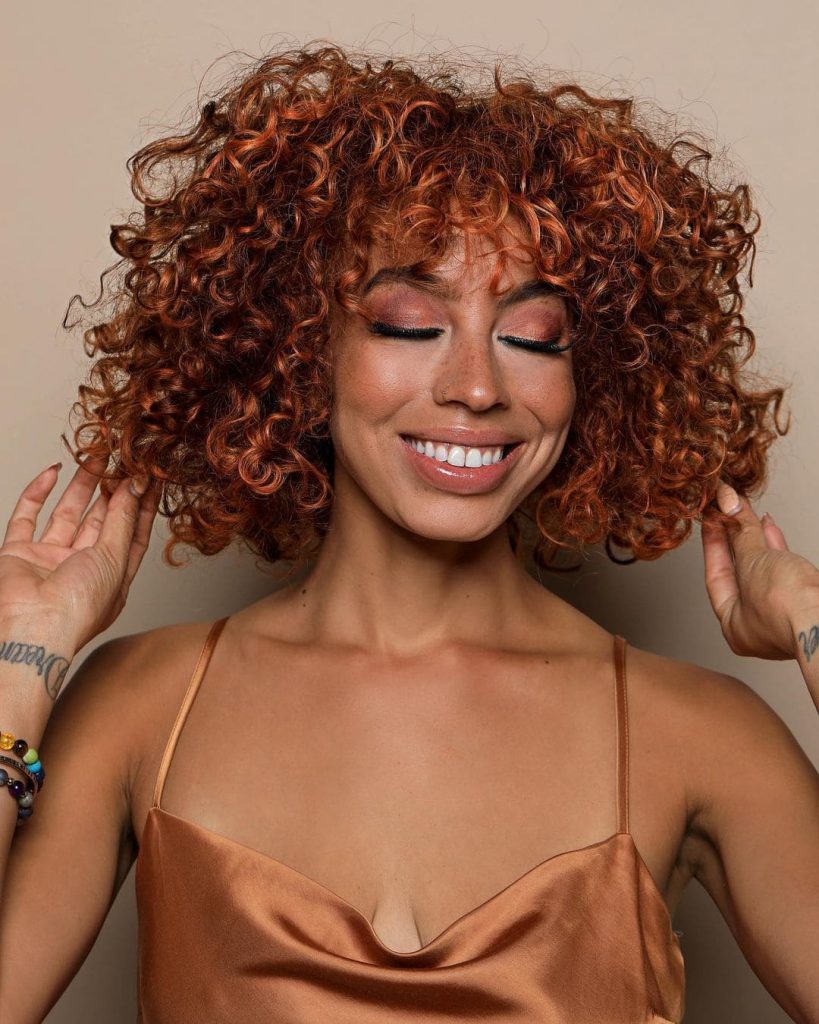 ---
14. Rounded Curly Hair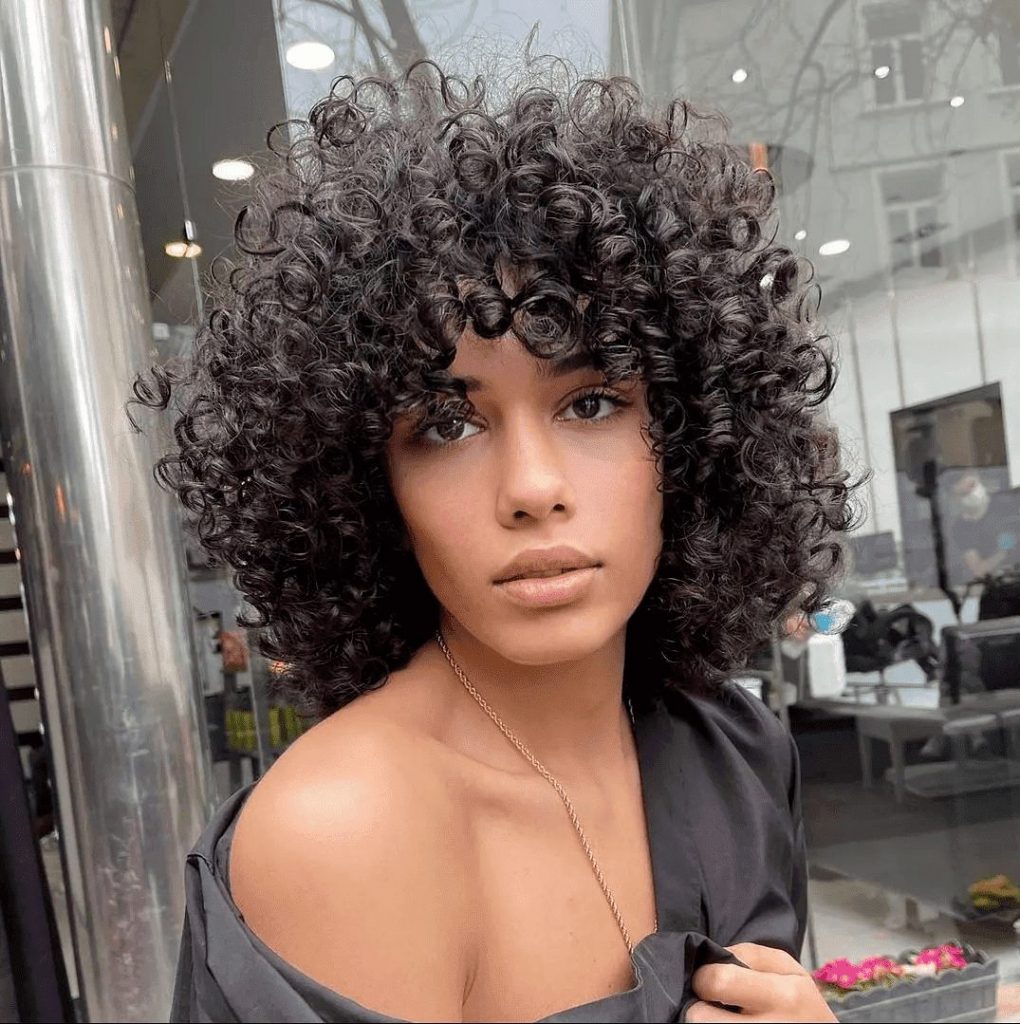 ---
15. 2000's Jordin Sparks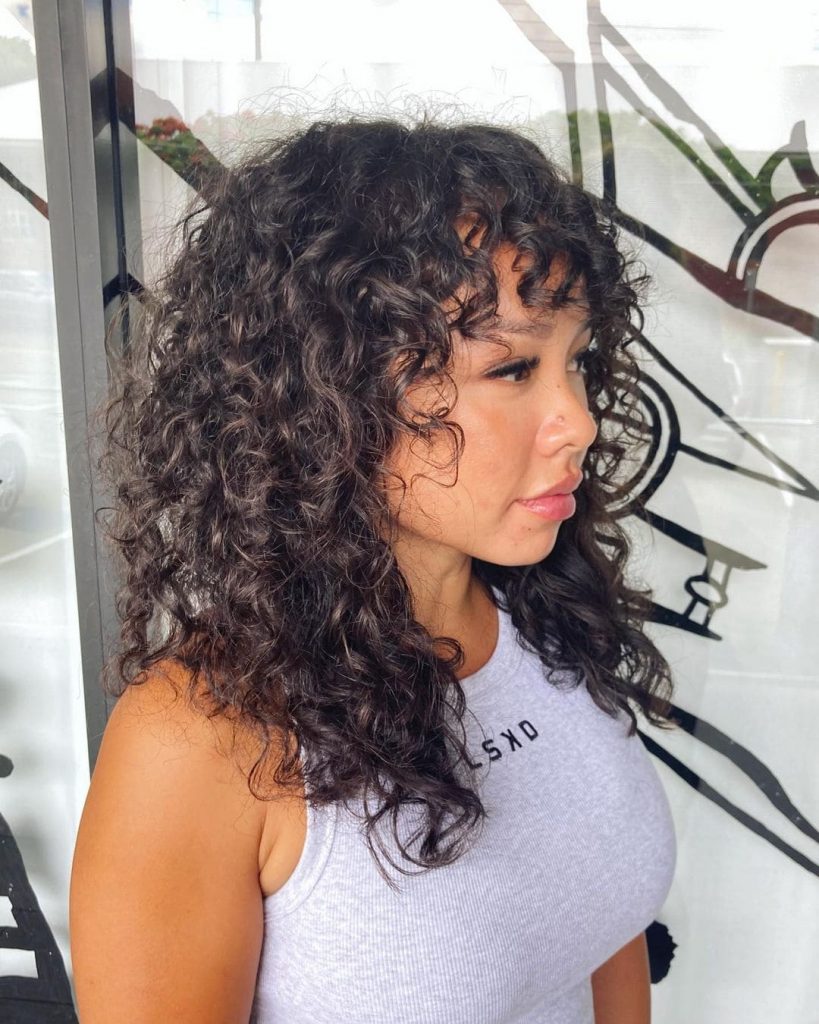 ---
16. Funky Cinnamon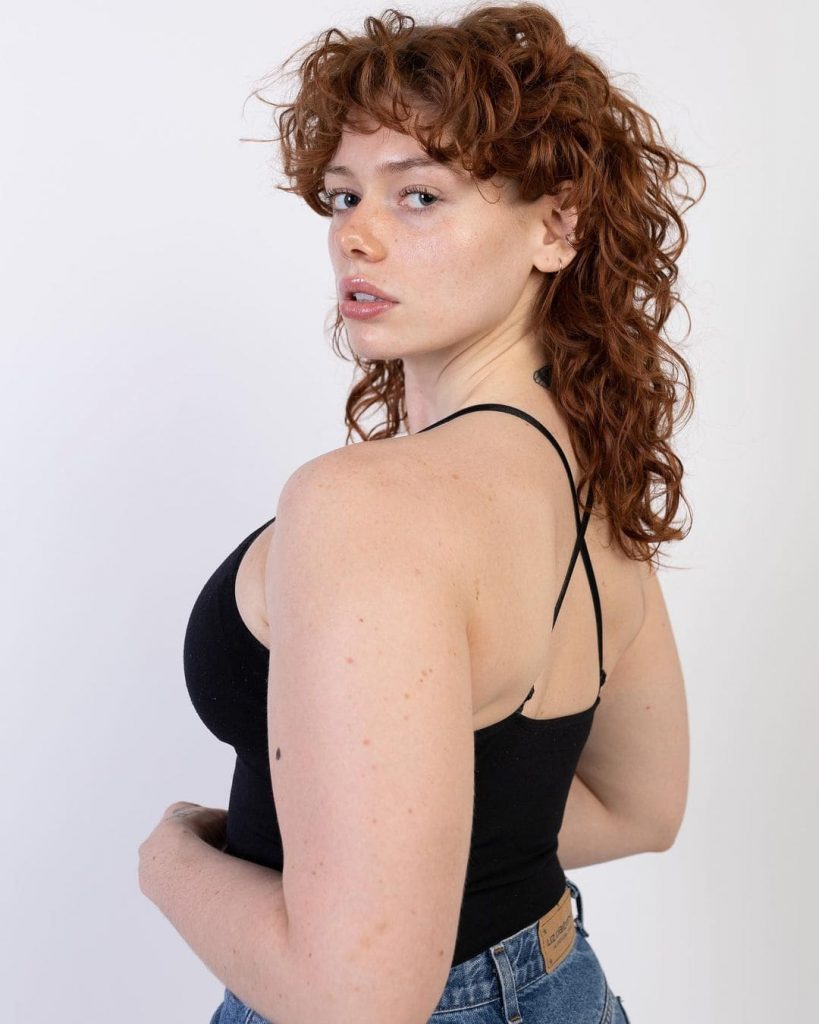 ---
17. College Gal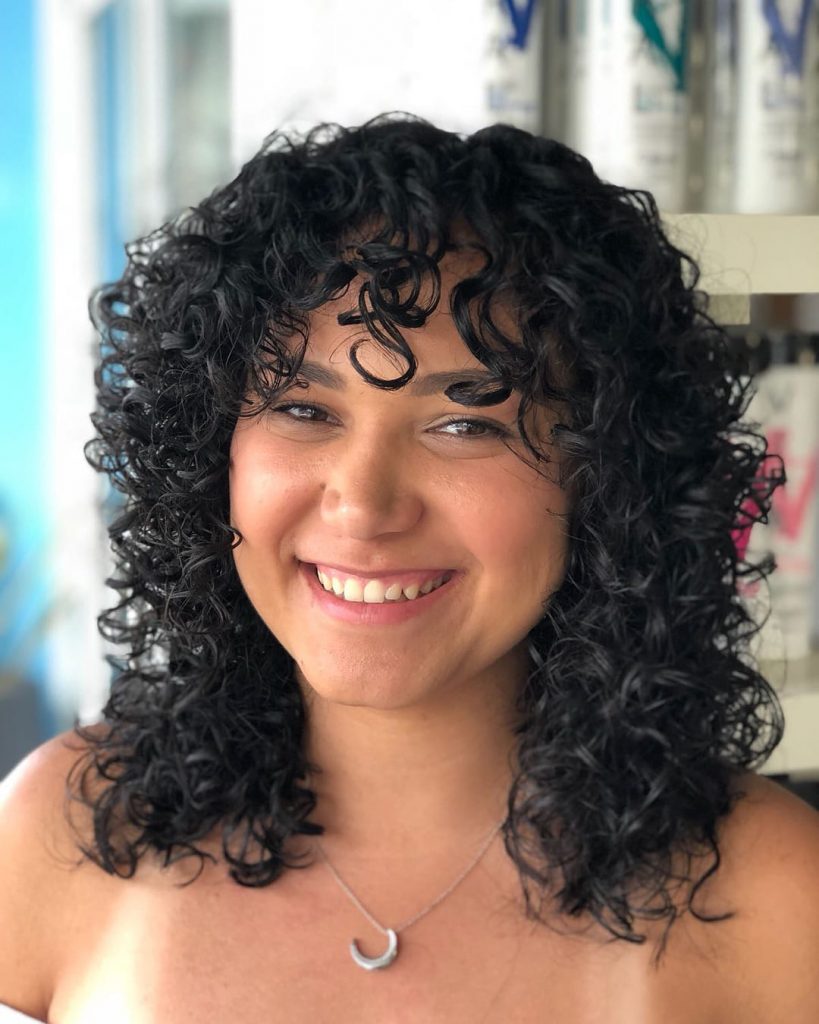 ---
18. Hot Orange Wolf Cut
---
19. Short Curly Blonde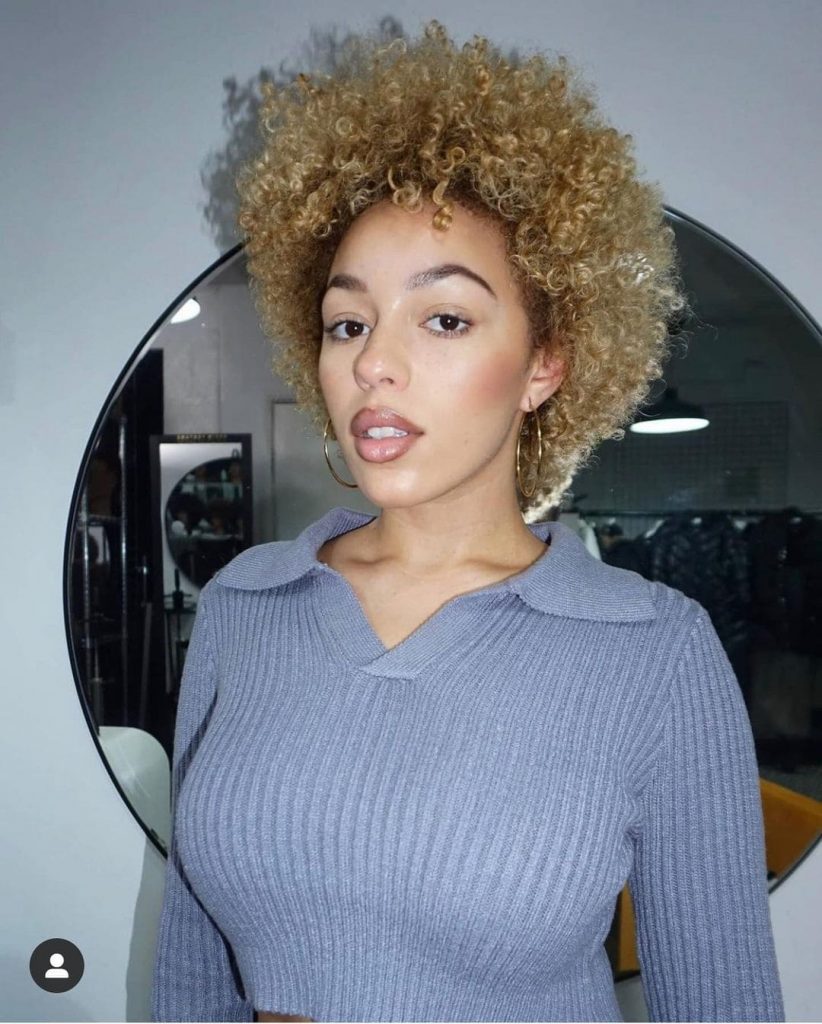 ---
20. Blonde Tips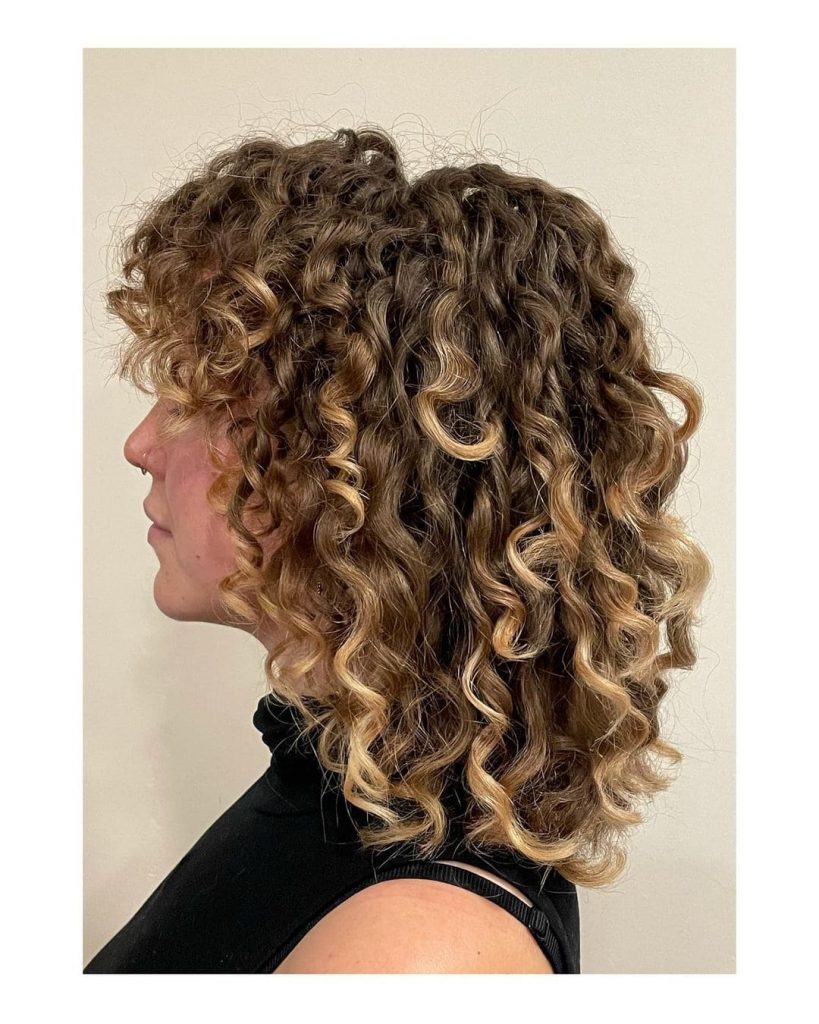 ---
21. Brunette Curls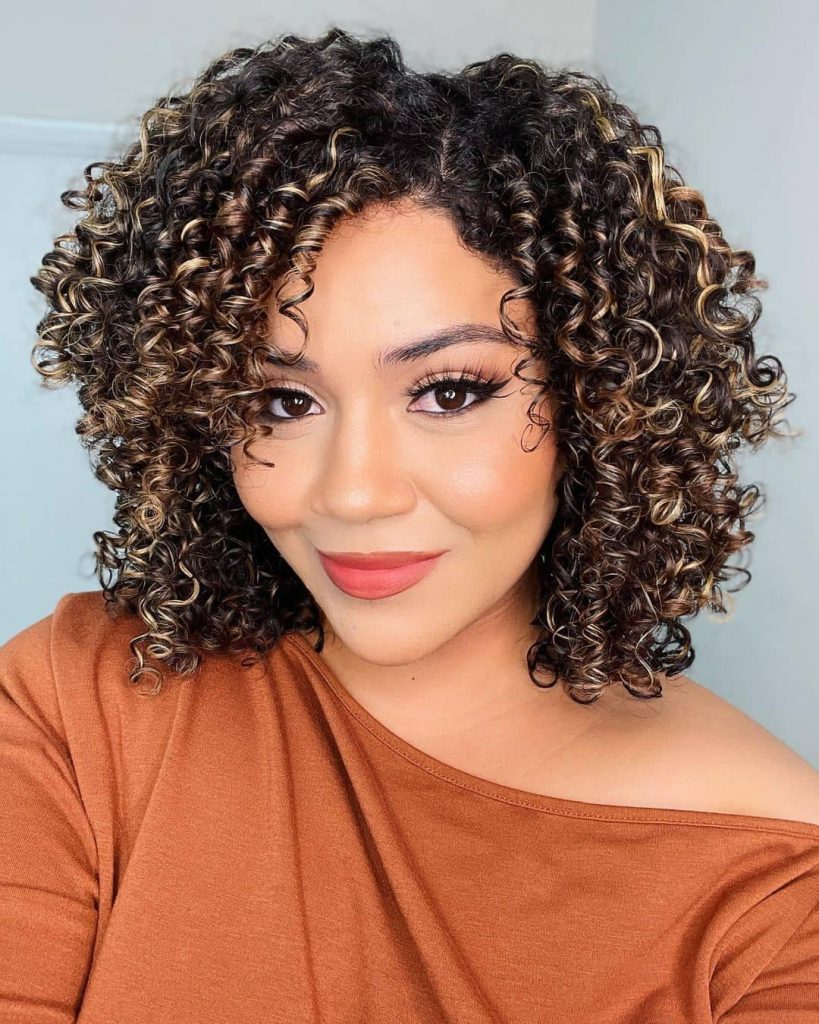 ---
22. Wolf Shag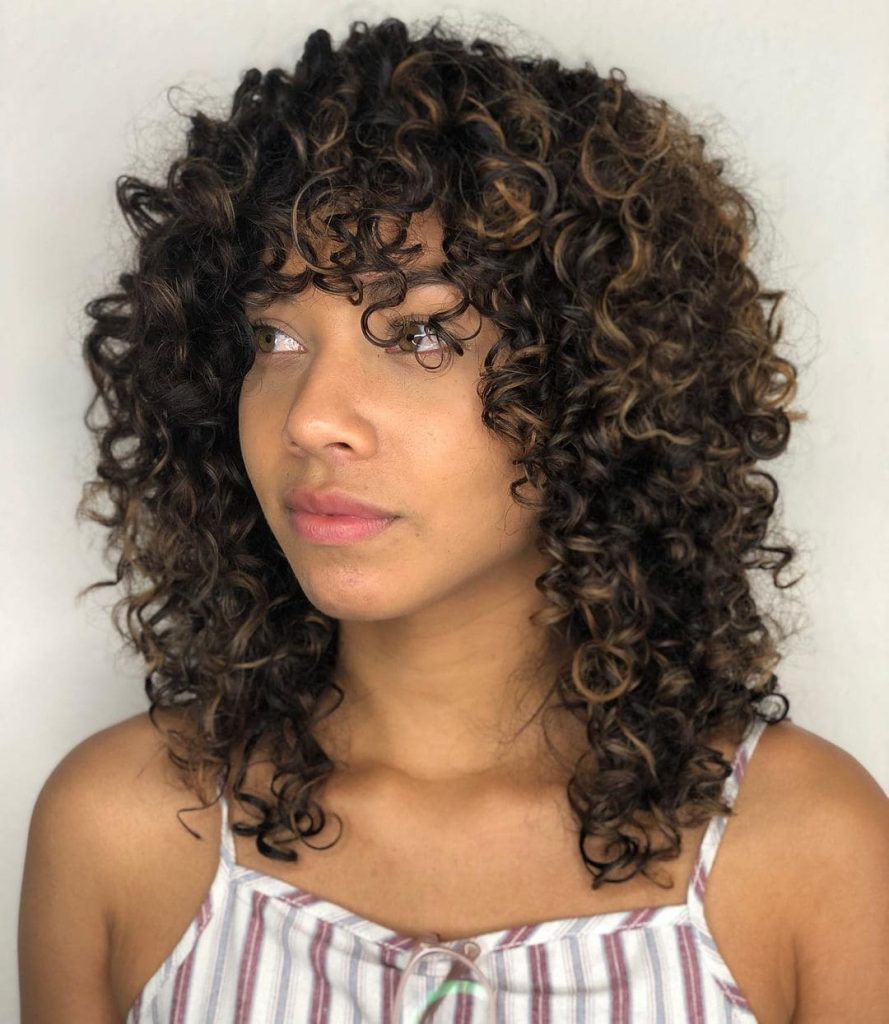 ---
23. Long Blonde Highlights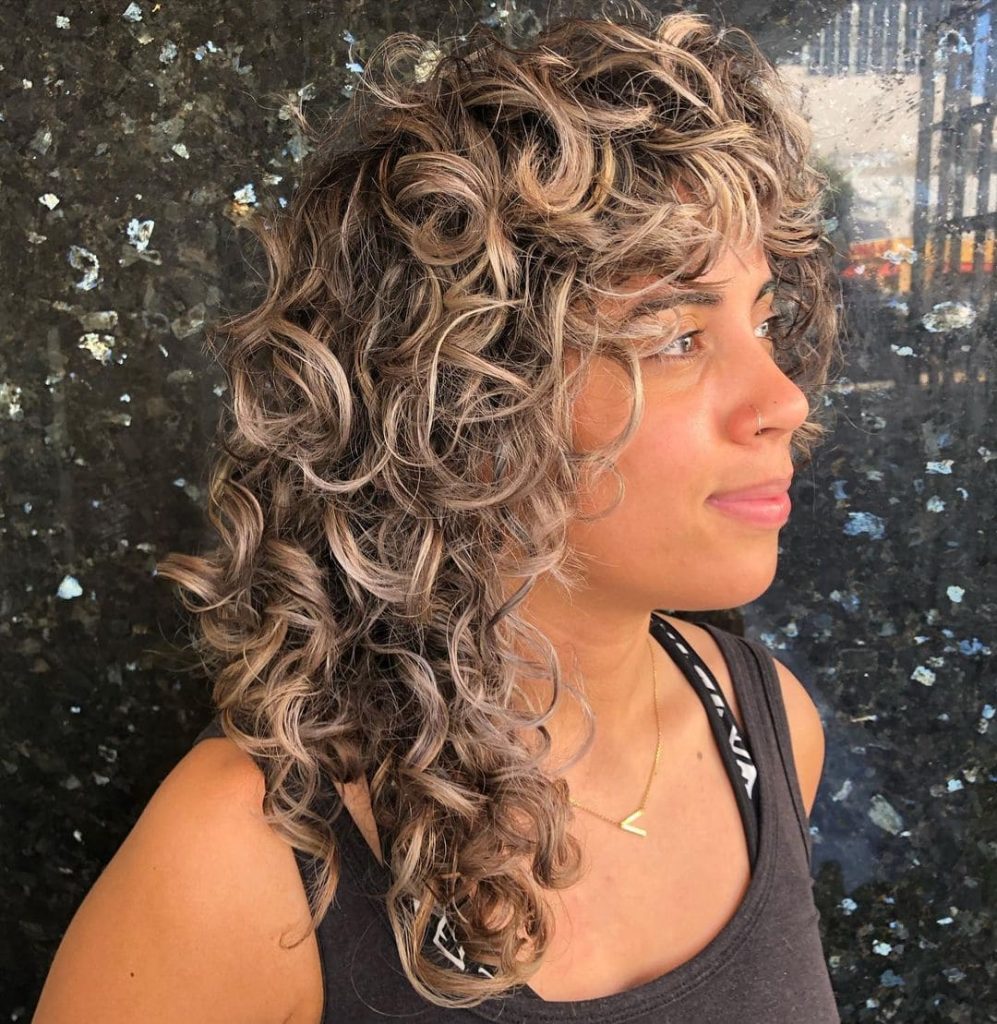 ---
24. Sugar Blonde Wolf Cut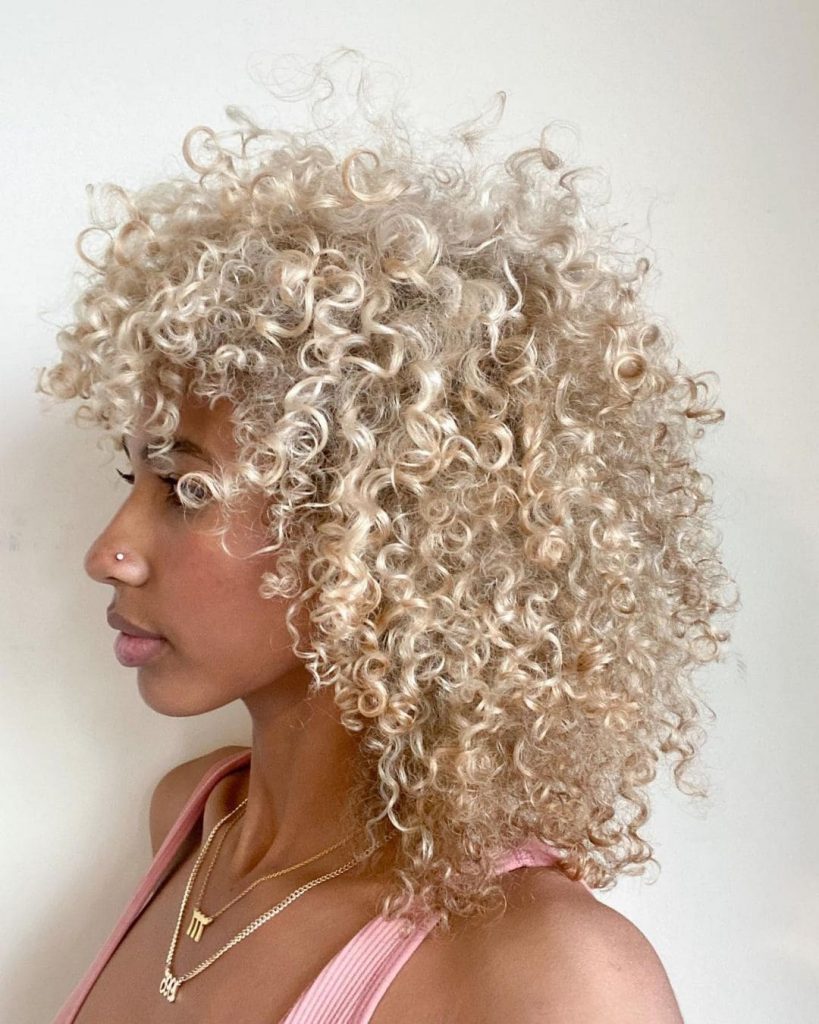 ---
25. Sepia Curls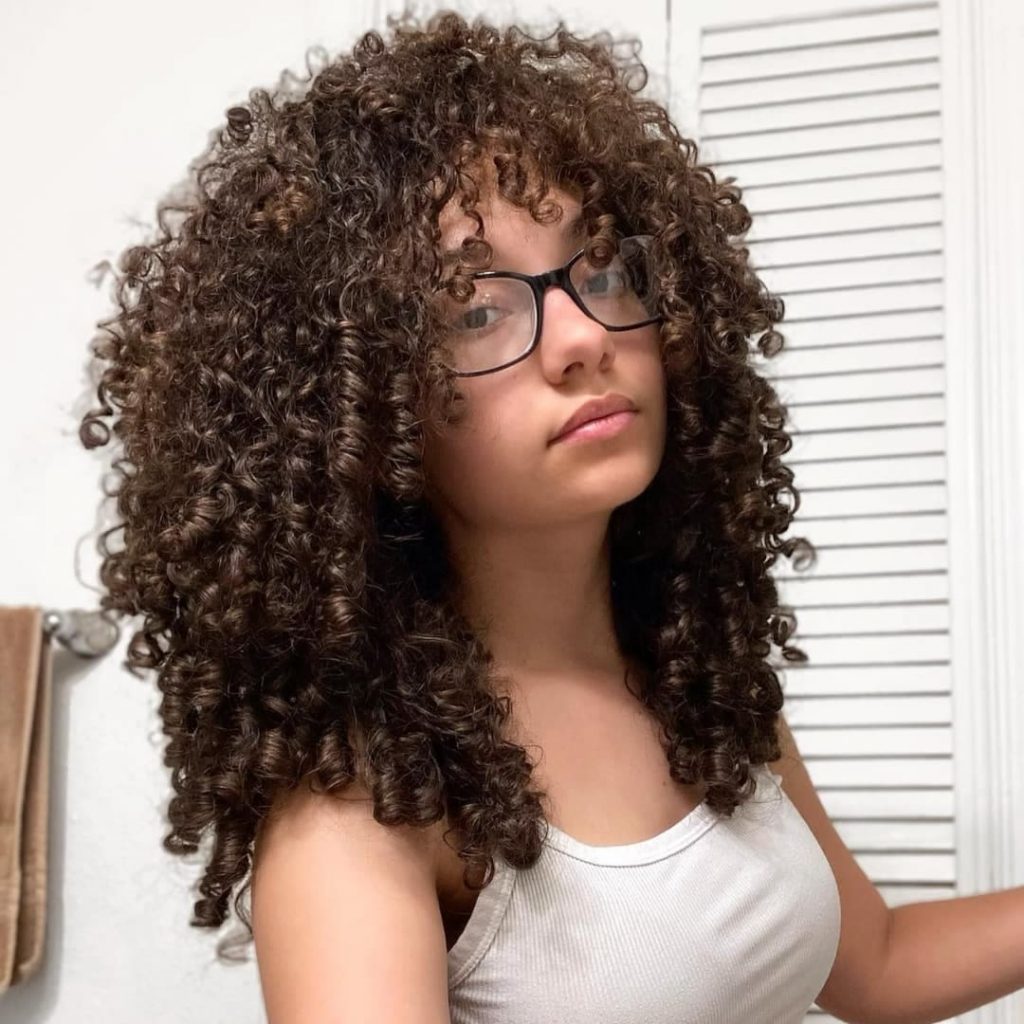 ---
26. Afro Curly Hair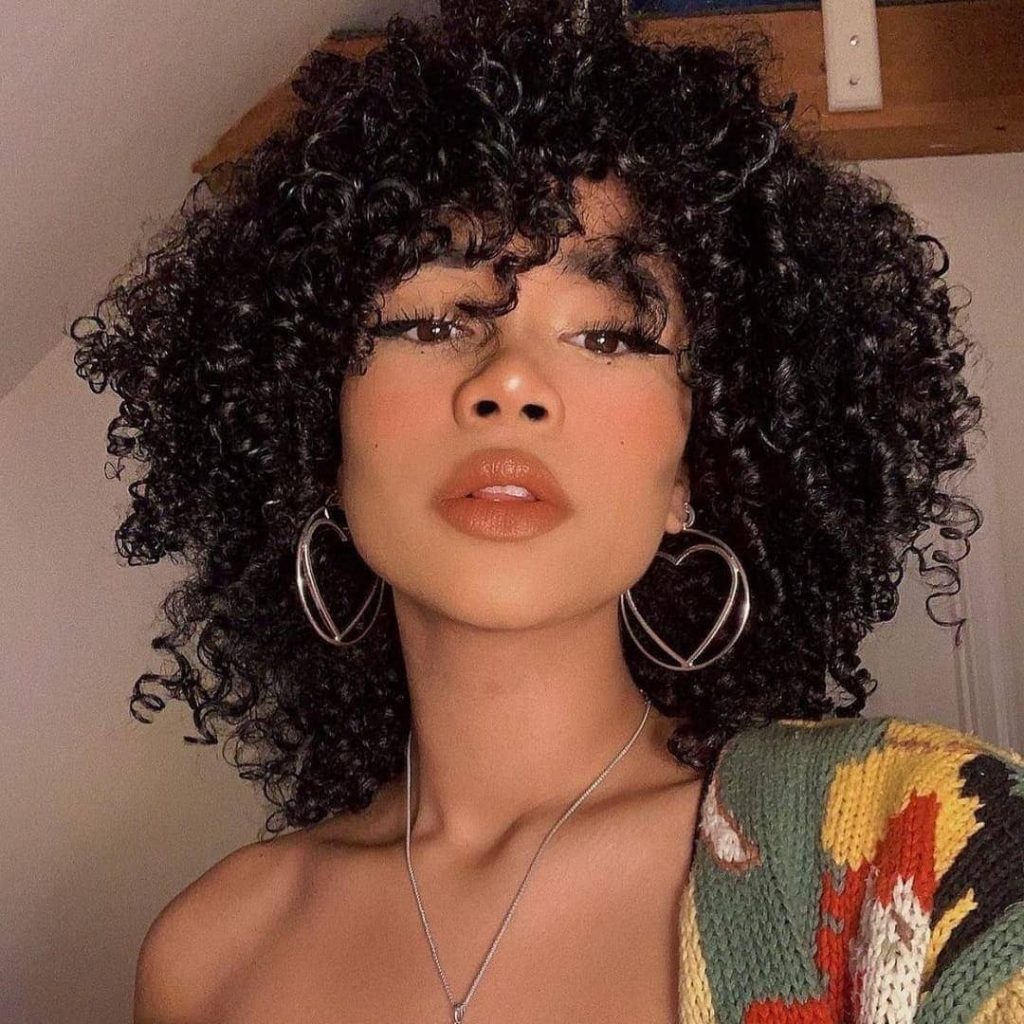 ---
27. Thick Curls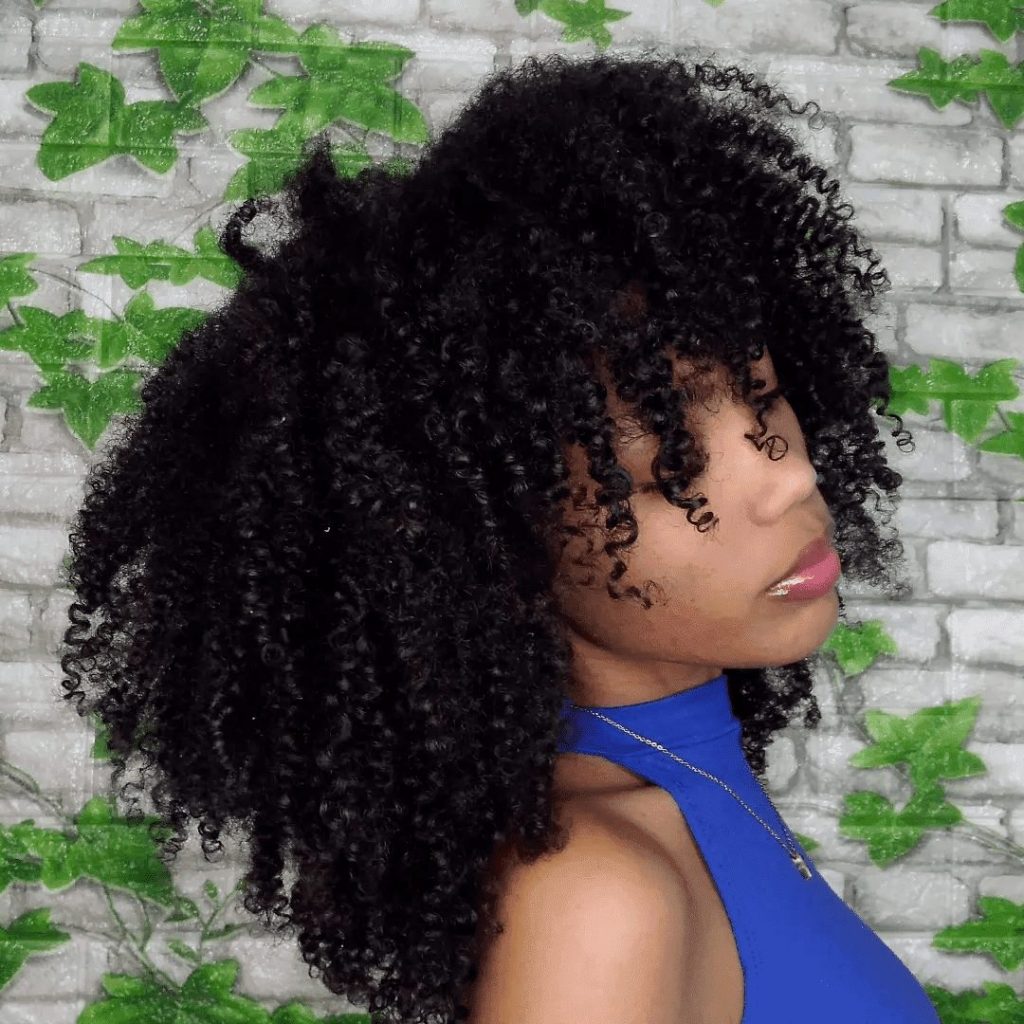 ---
28. Hazel Wolf Cut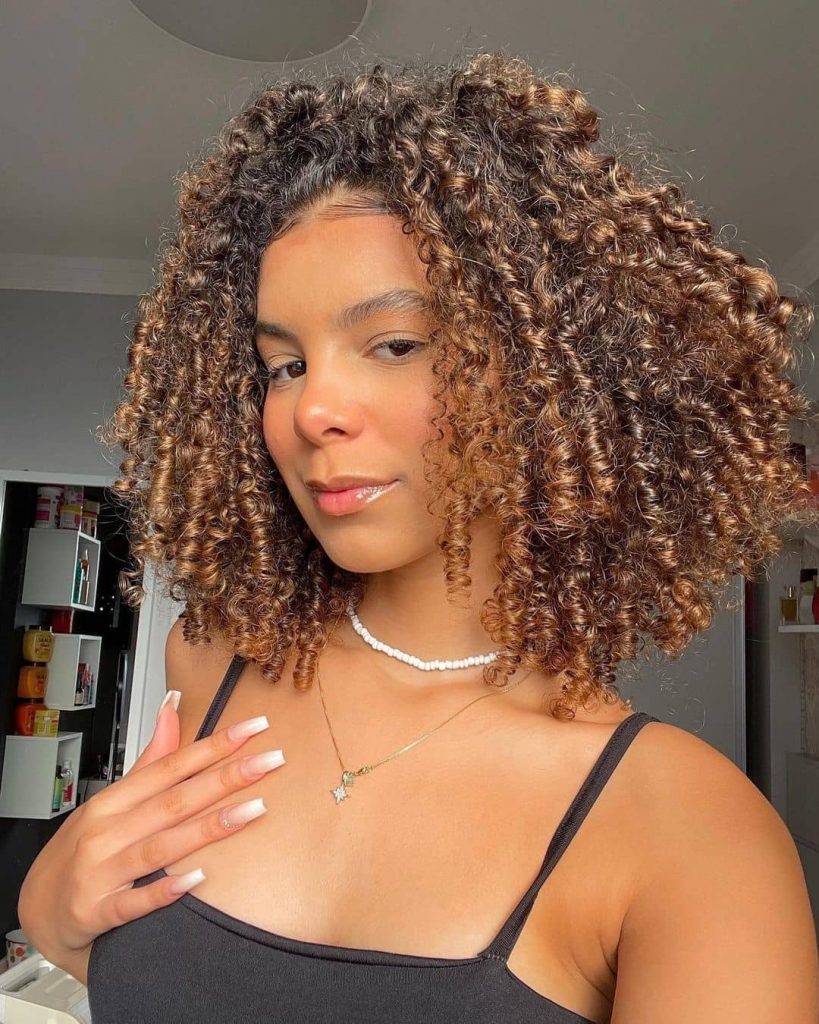 ---
29. Rose Gold Curls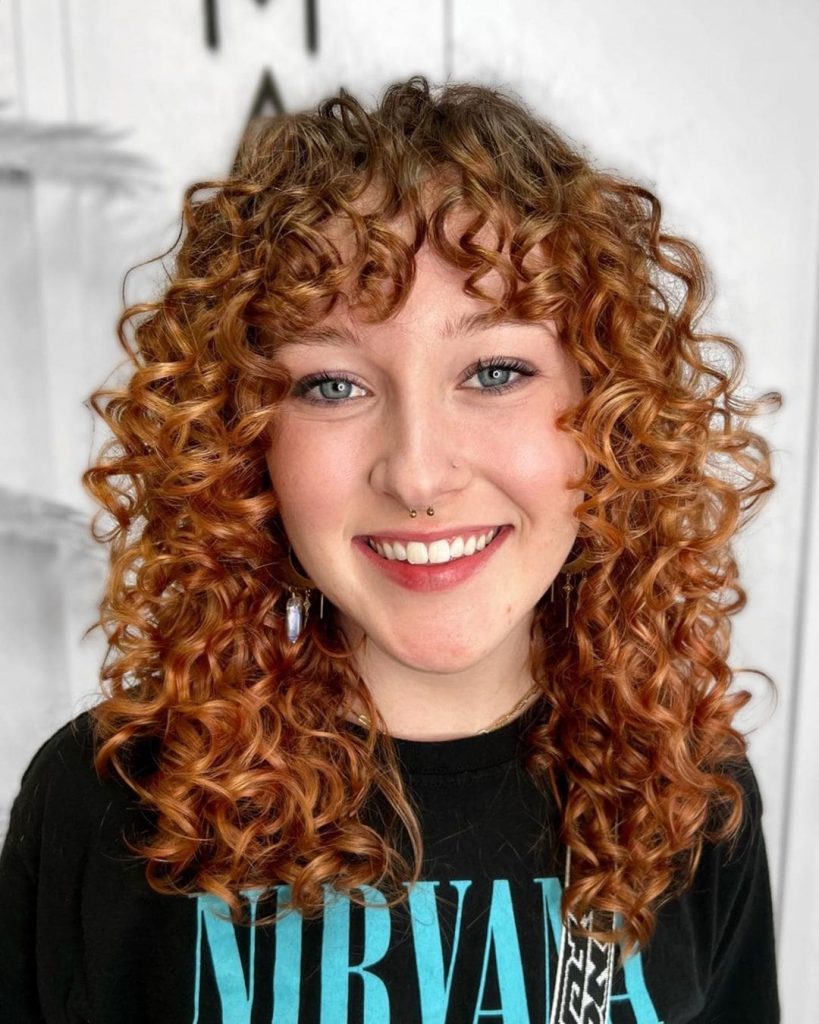 ---
30. Curly Bangs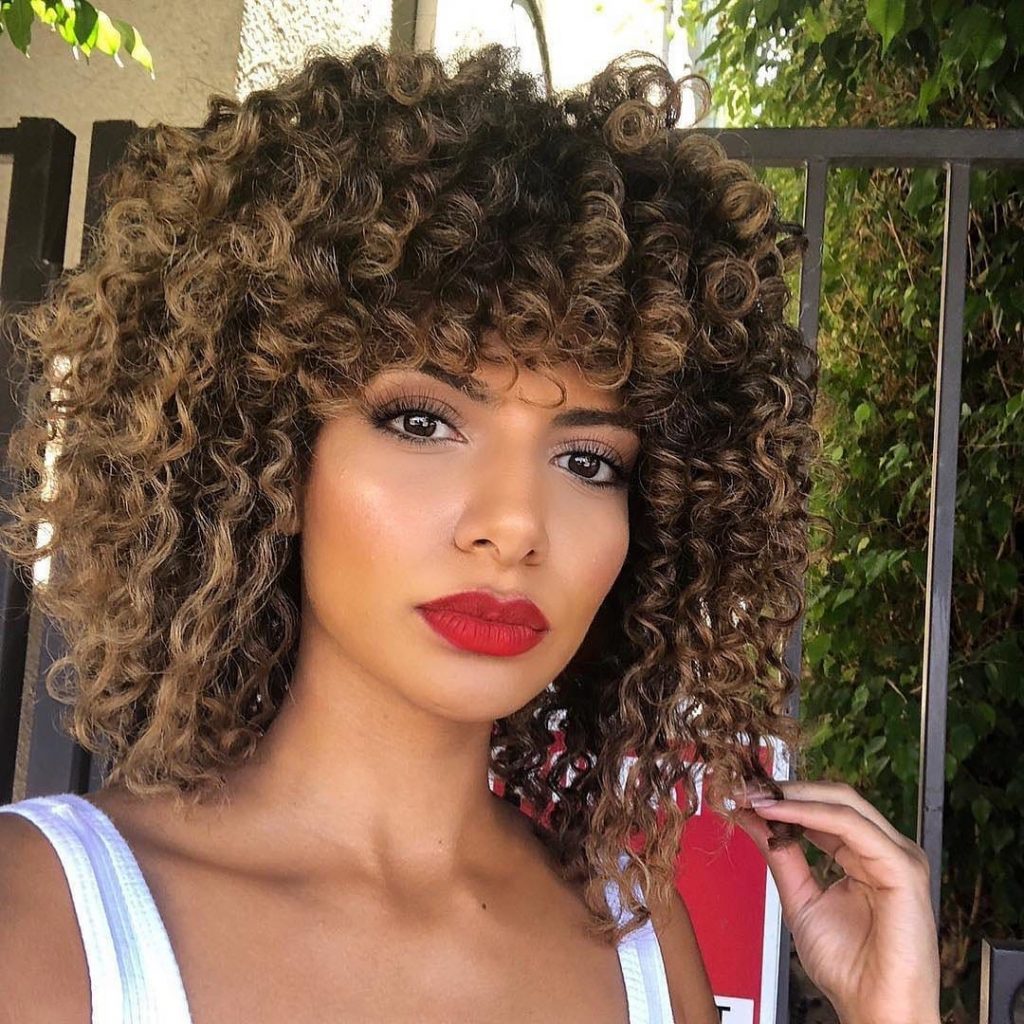 ---
31. Spicy Blonde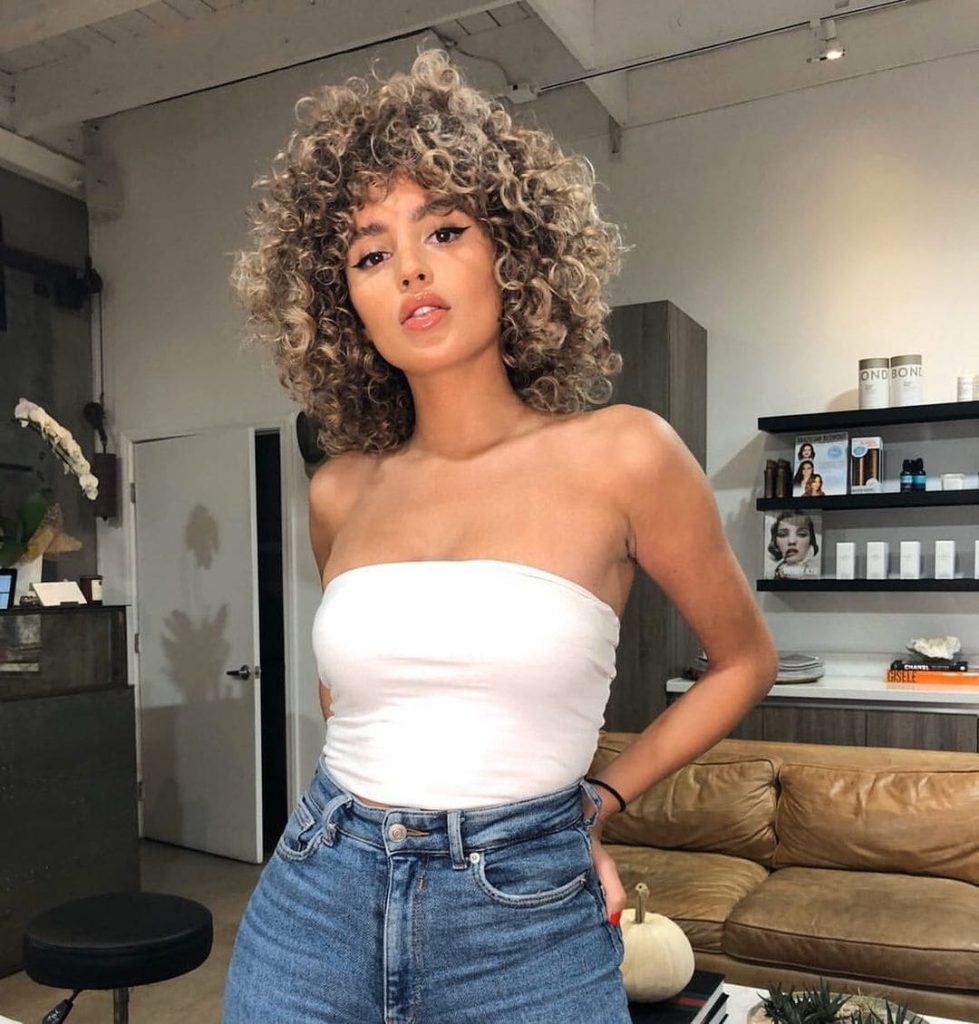 ---
32. Gorgeous Brown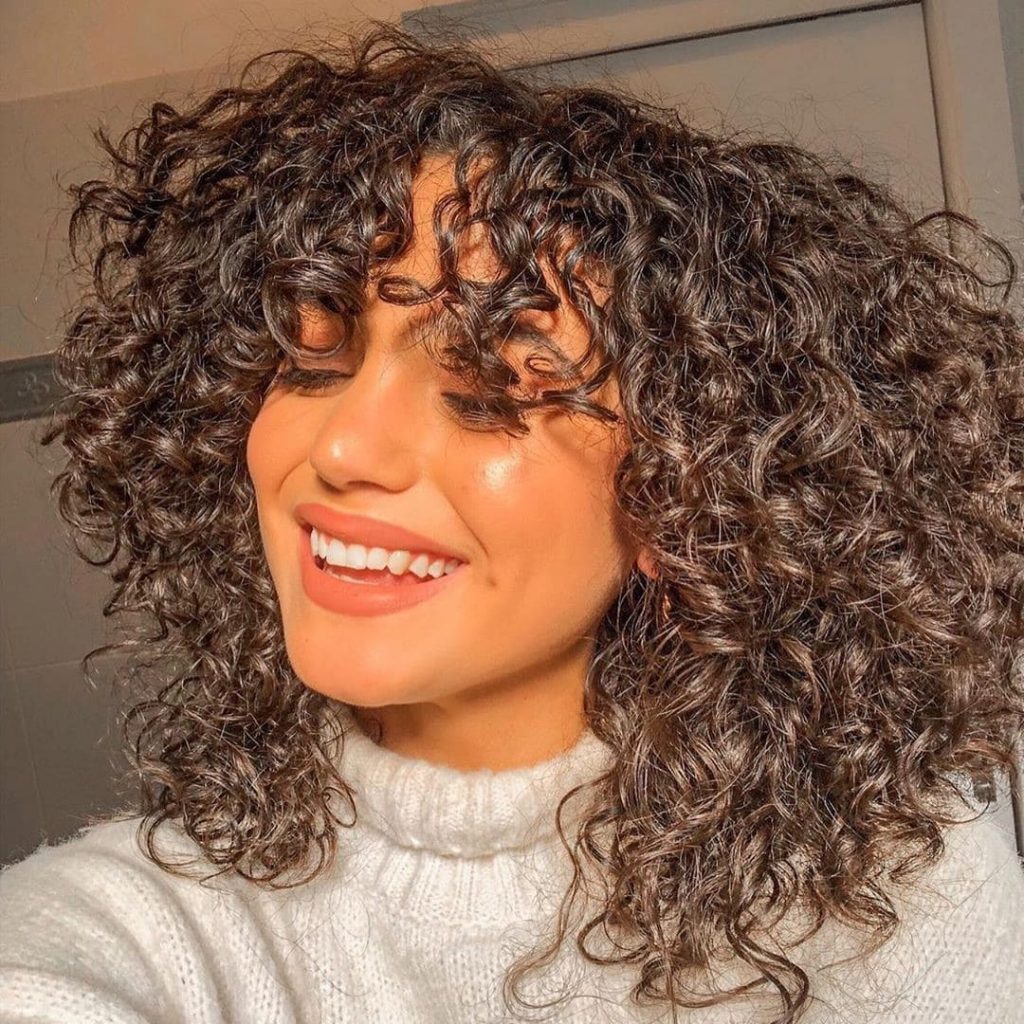 ---
33. Light Blonde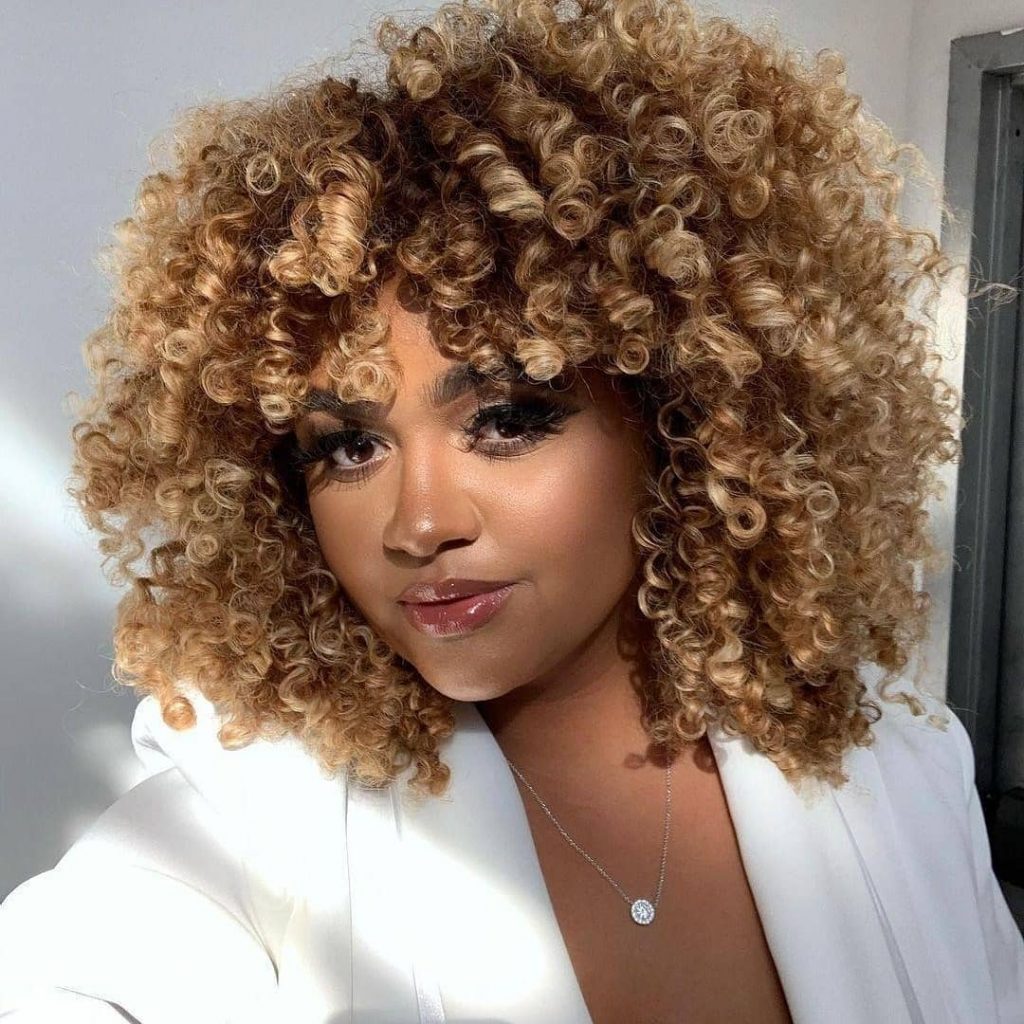 ---
34. Natural Silver Wolf Cut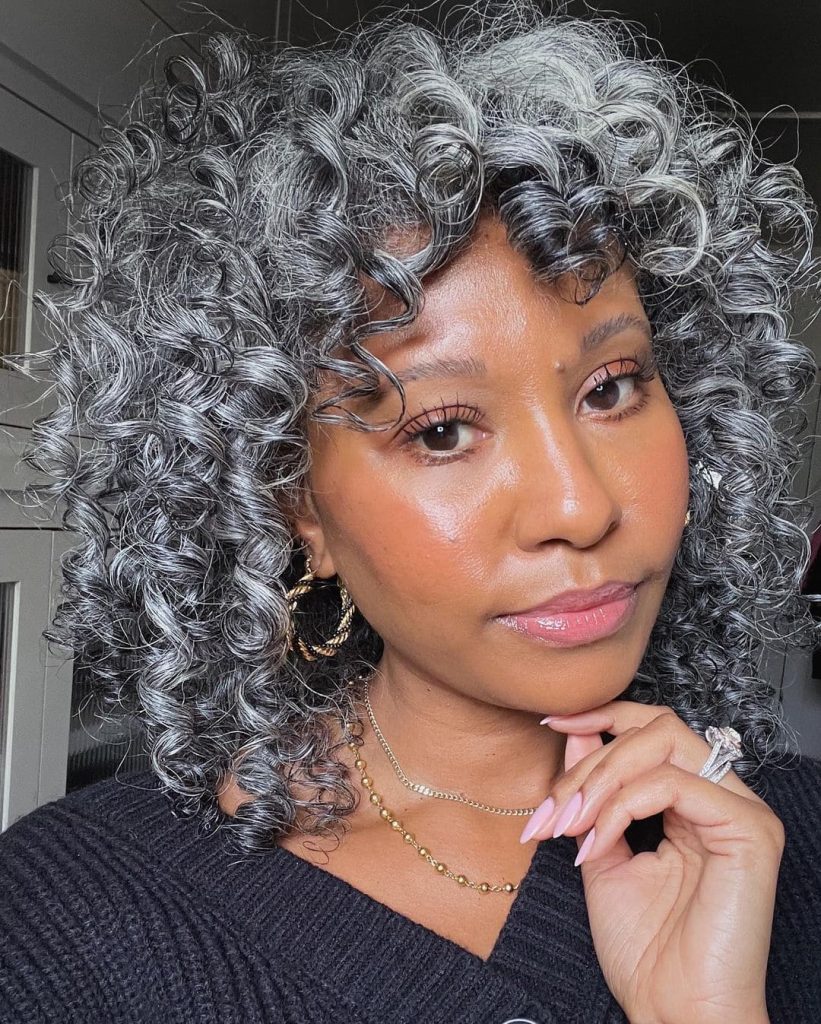 ---
35. Big Bang Curls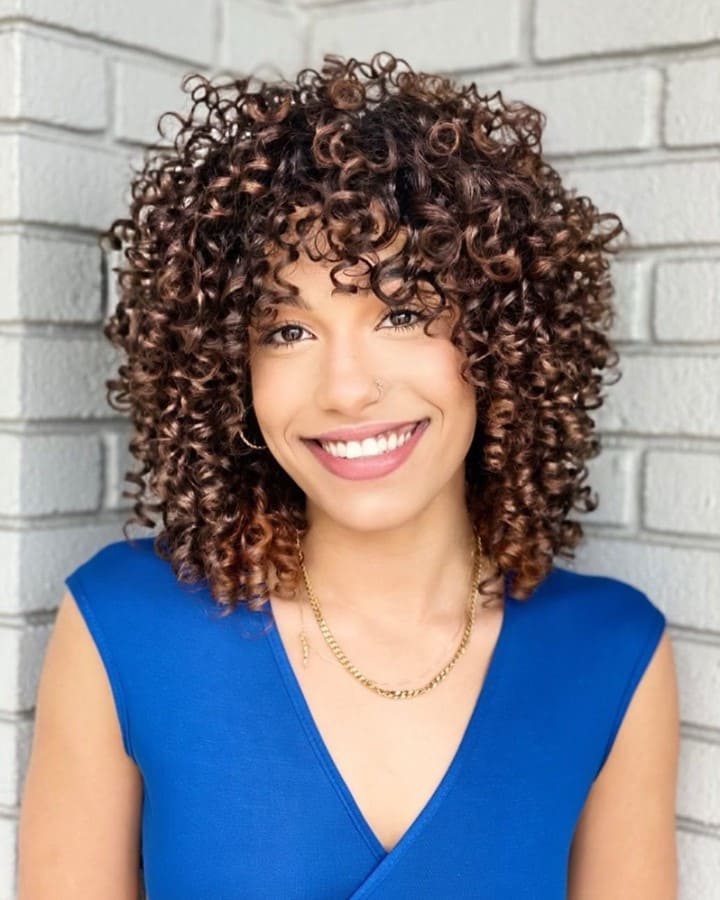 ---
36. Bangs Highlight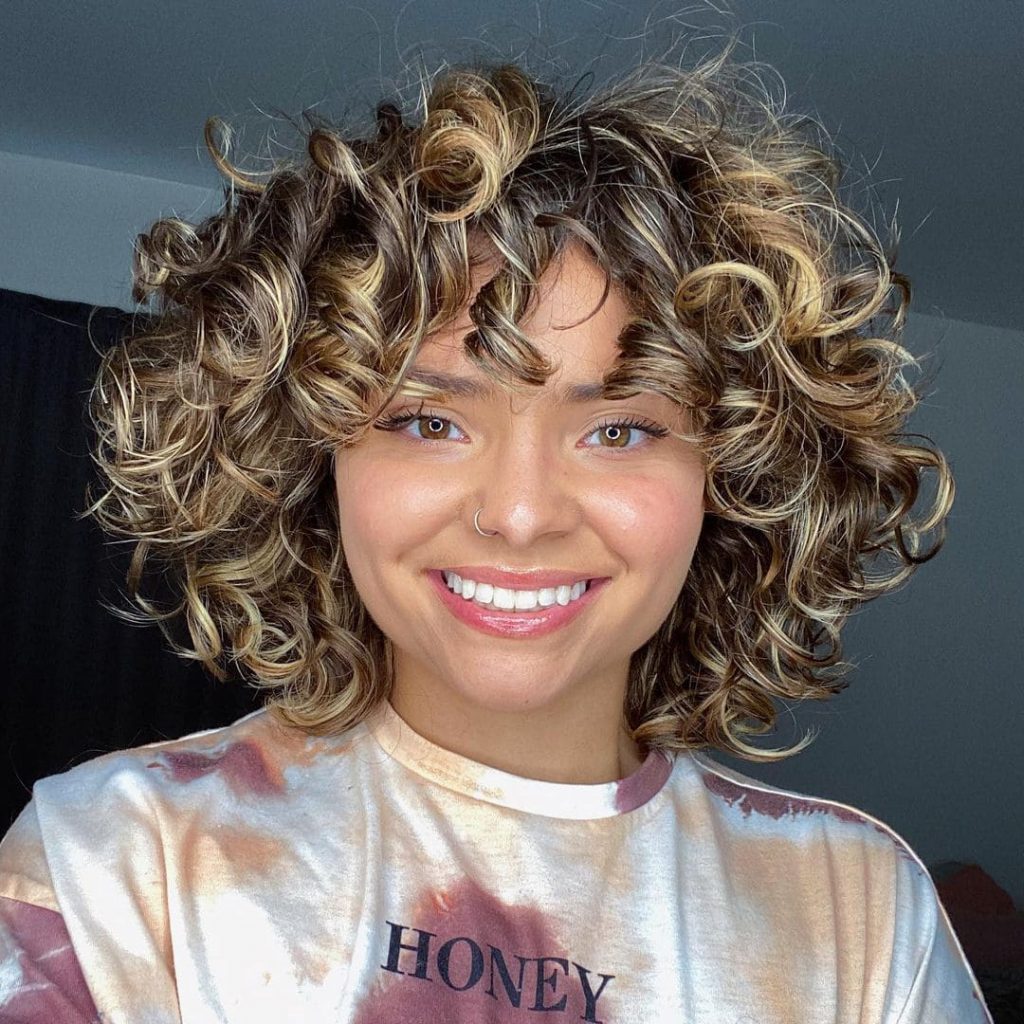 ---
37. Mullet Shaggy Hair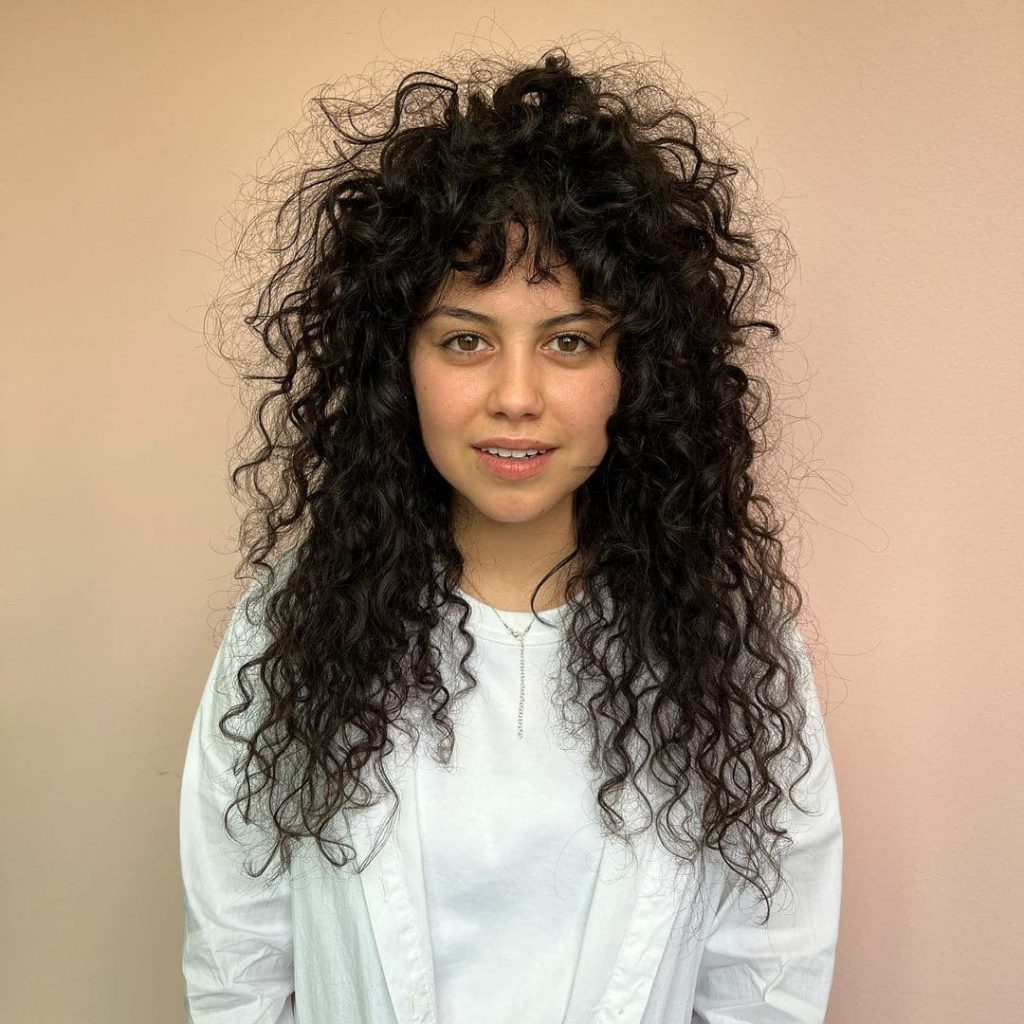 ---
38. Bright Caramel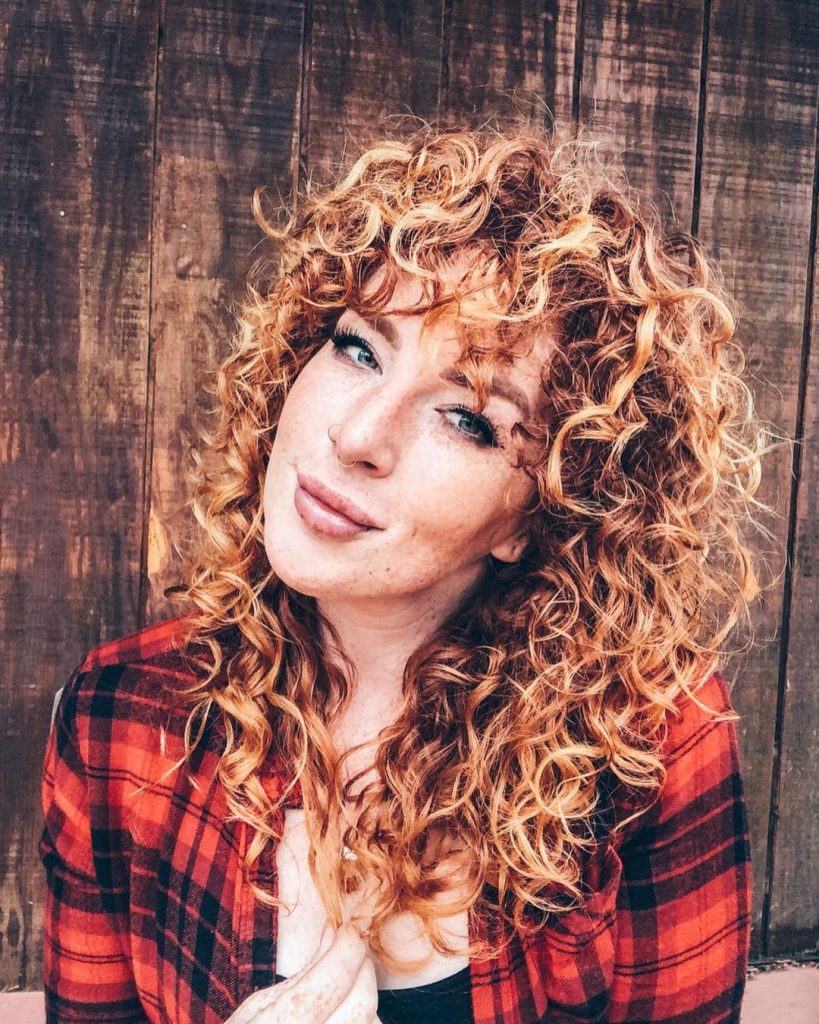 ---
39. Supper Shaggy Wolf Cut
---
40. Messy Fringe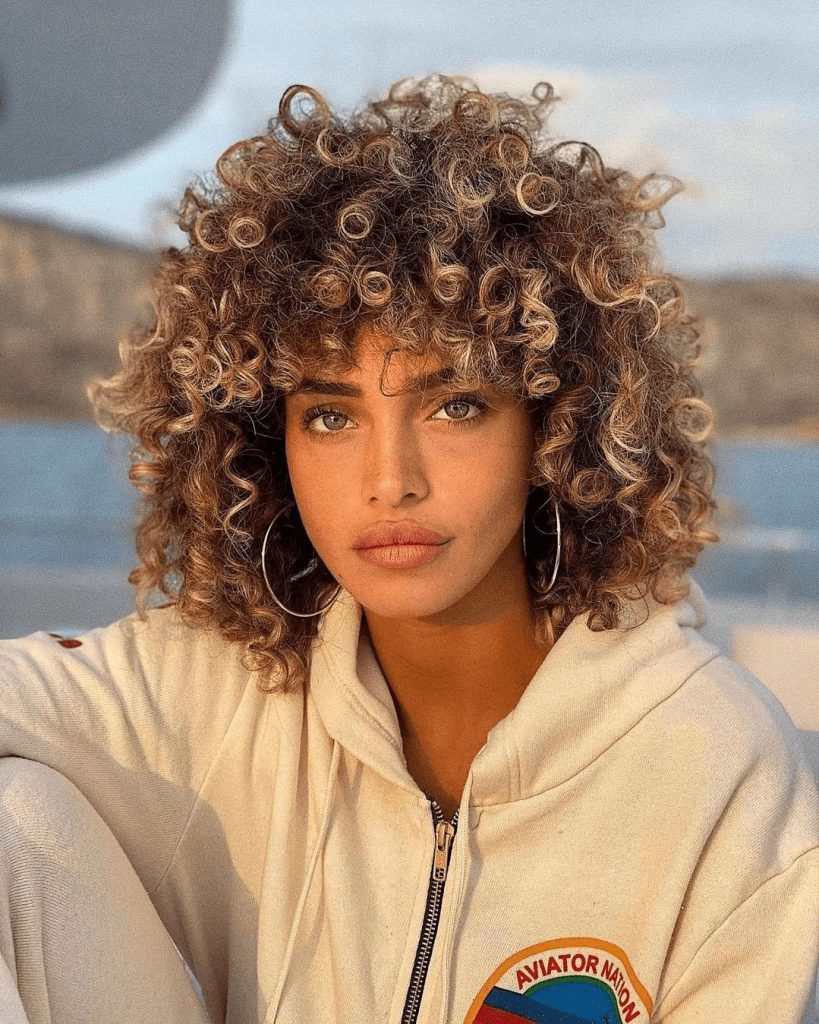 ---
41. Big Cover Up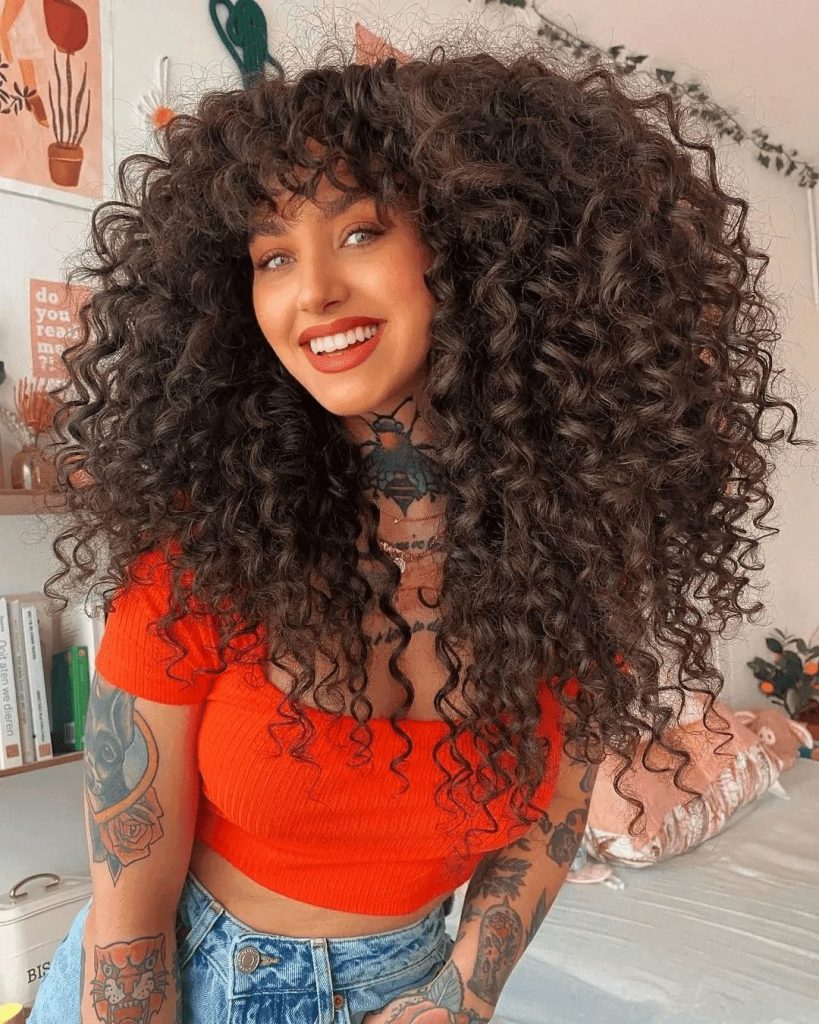 ---
42. Purple and Green Hair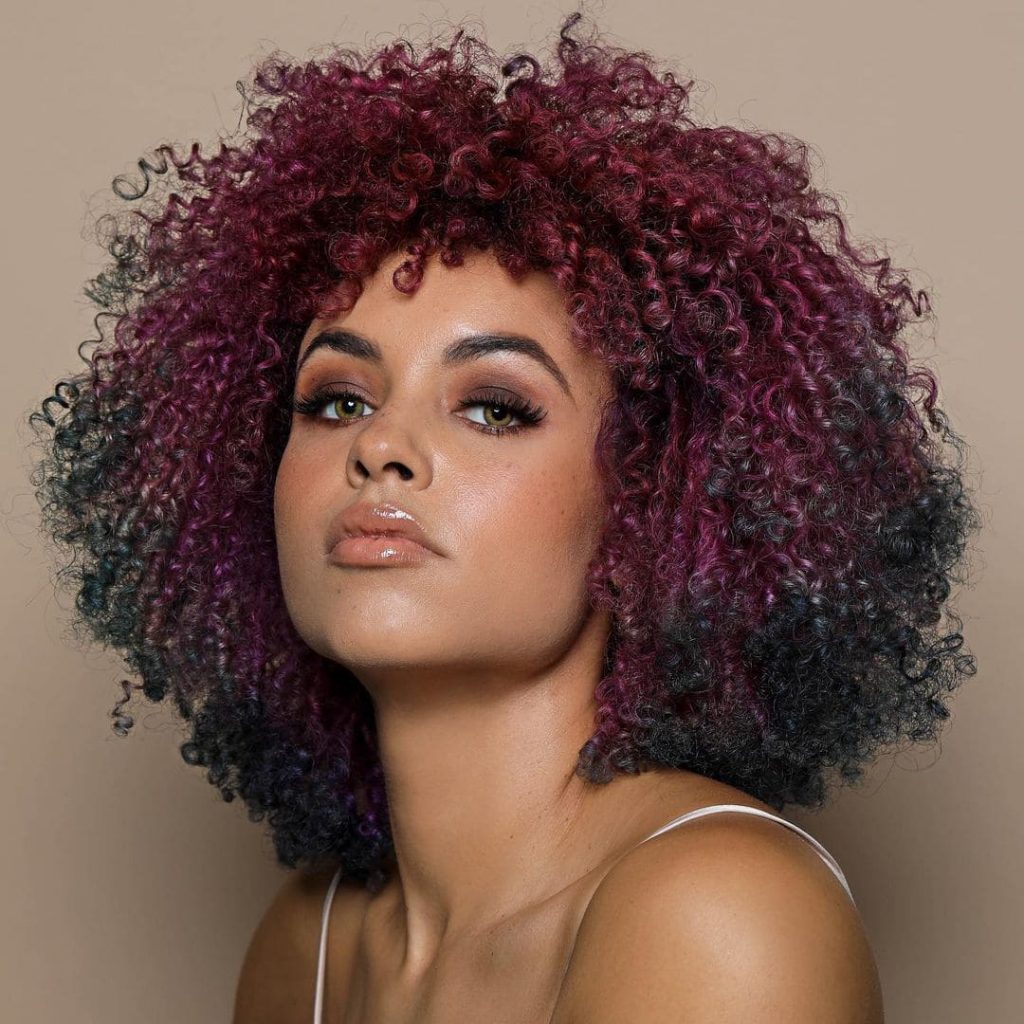 ---
43. Springy Curls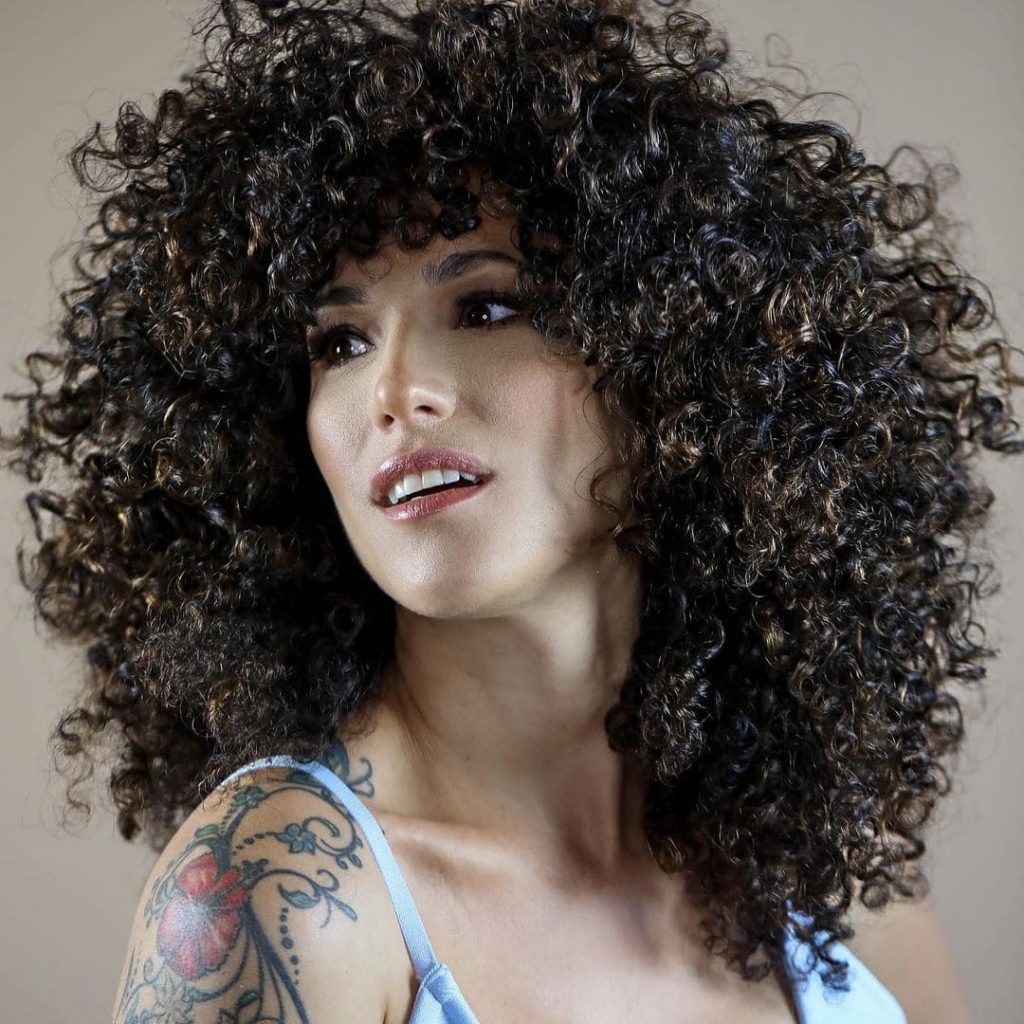 ---
44. Classic Red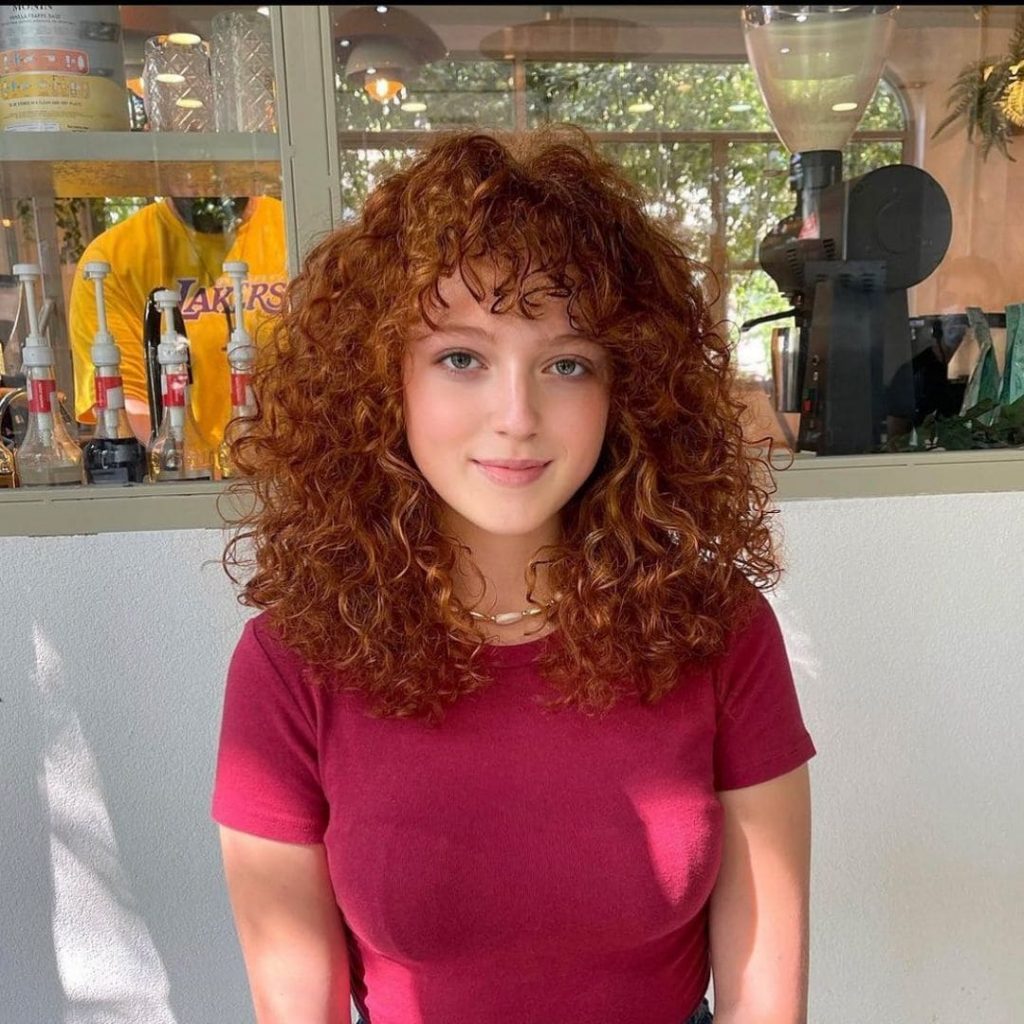 ---
45. Simple Curly Look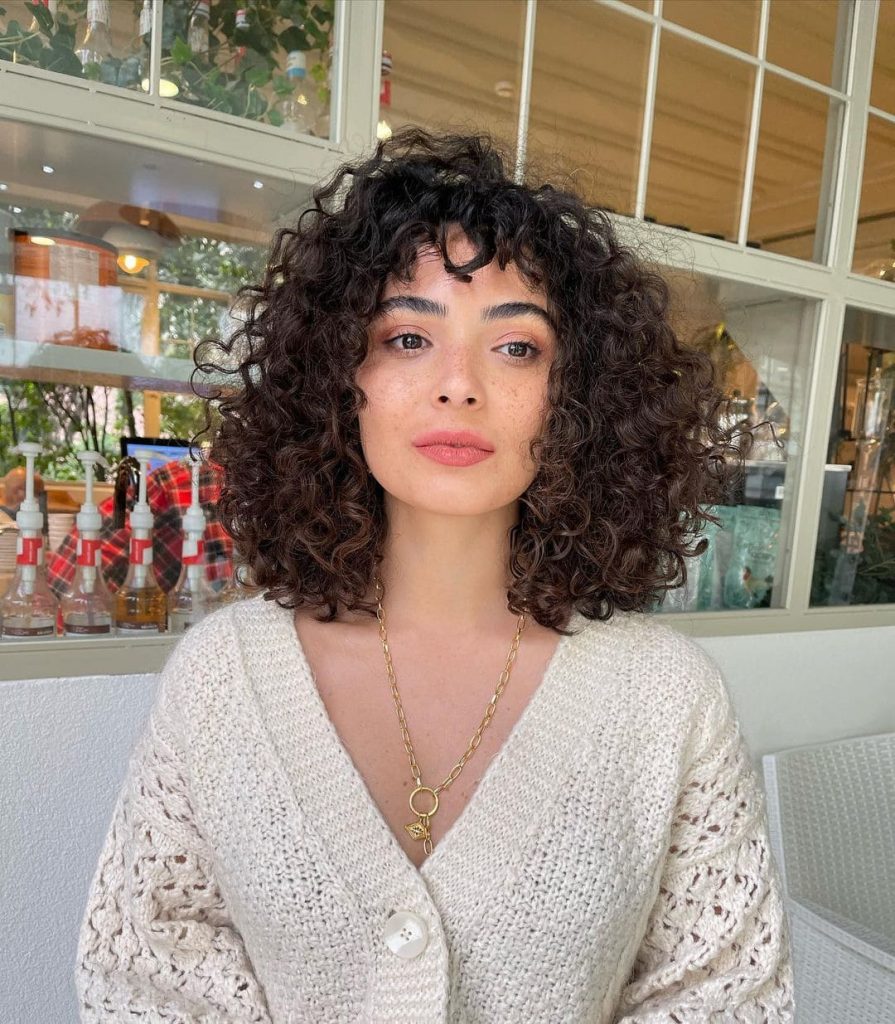 ---
46. Burgundy Curls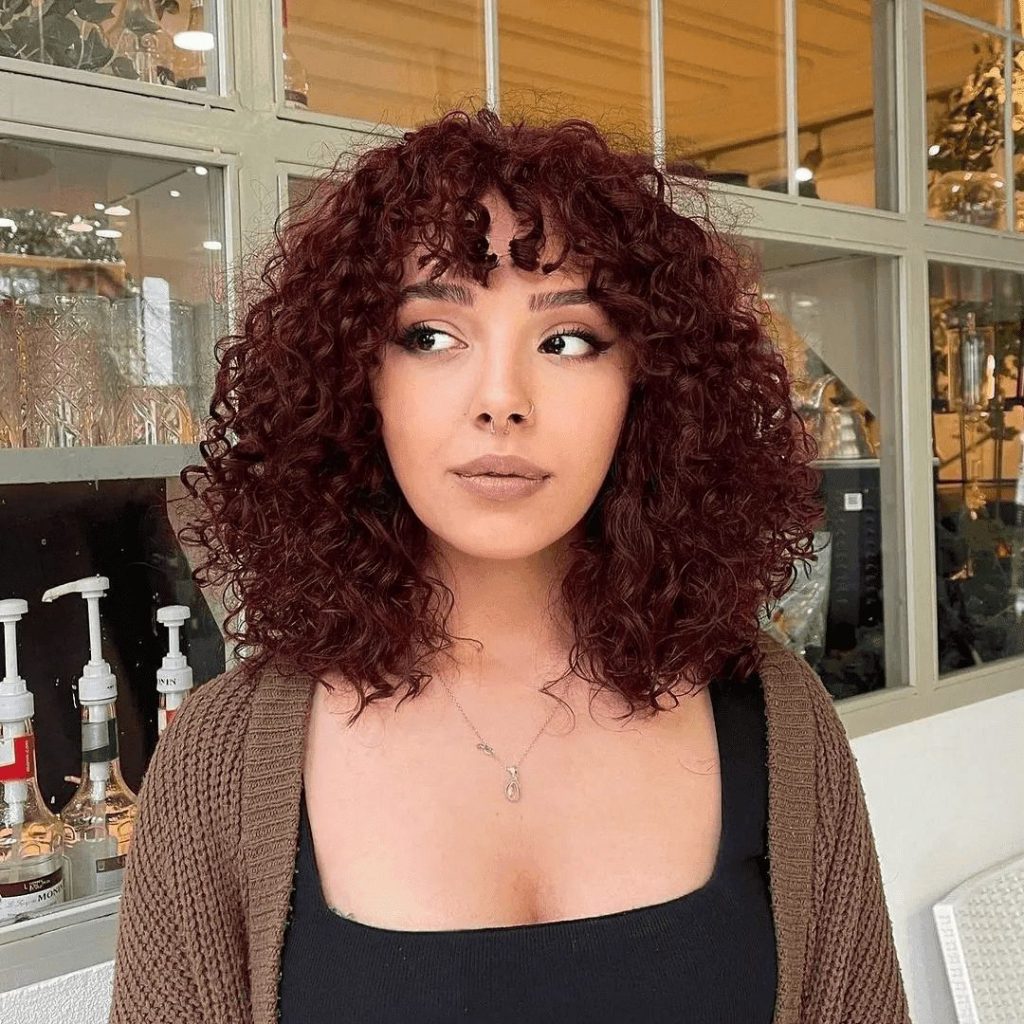 ---
47. Natural Big Curls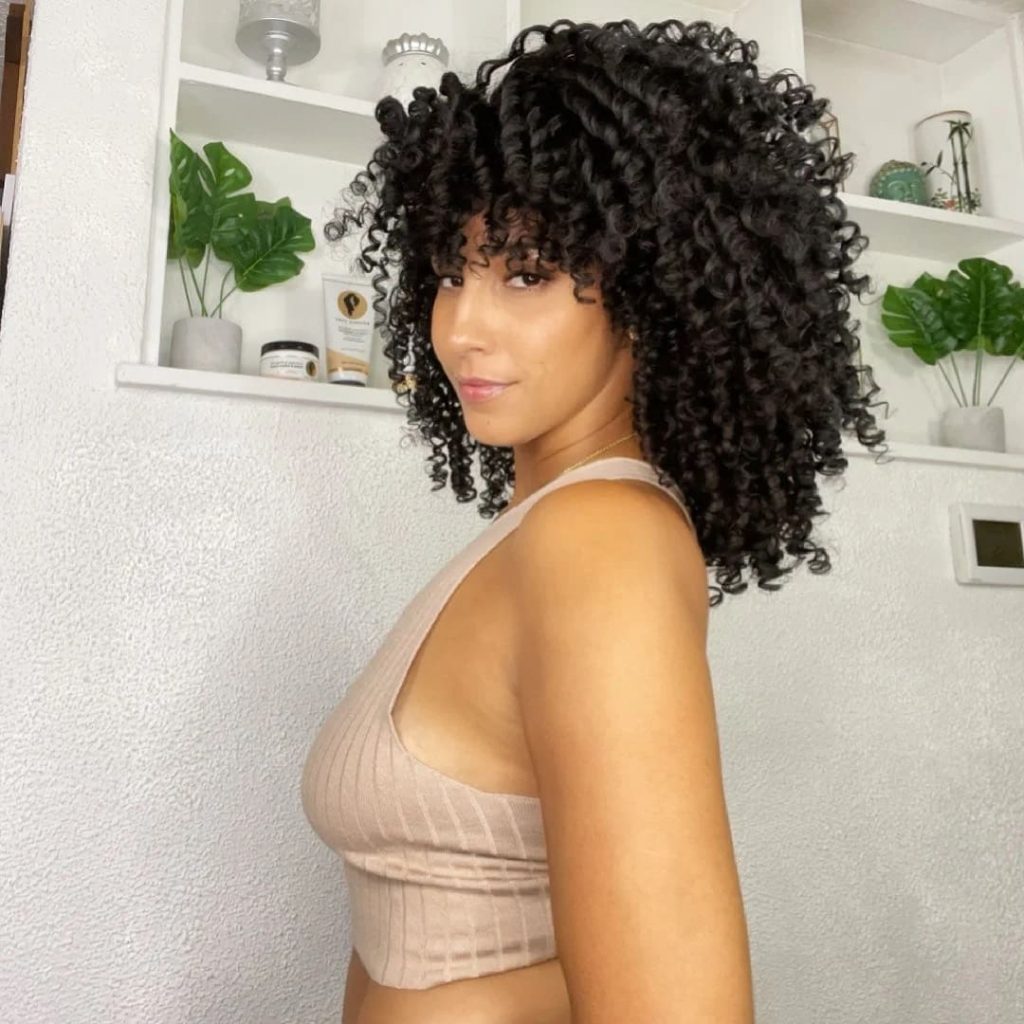 ---
48. Bleached Blonde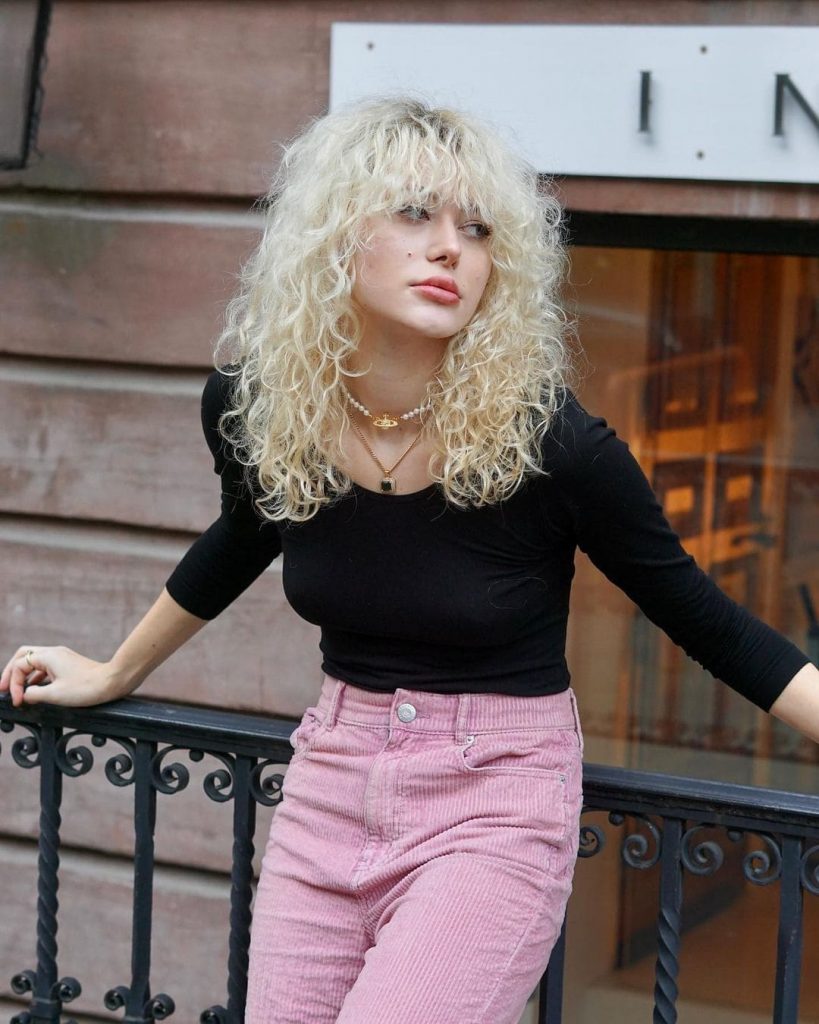 ---
49. Copper Shag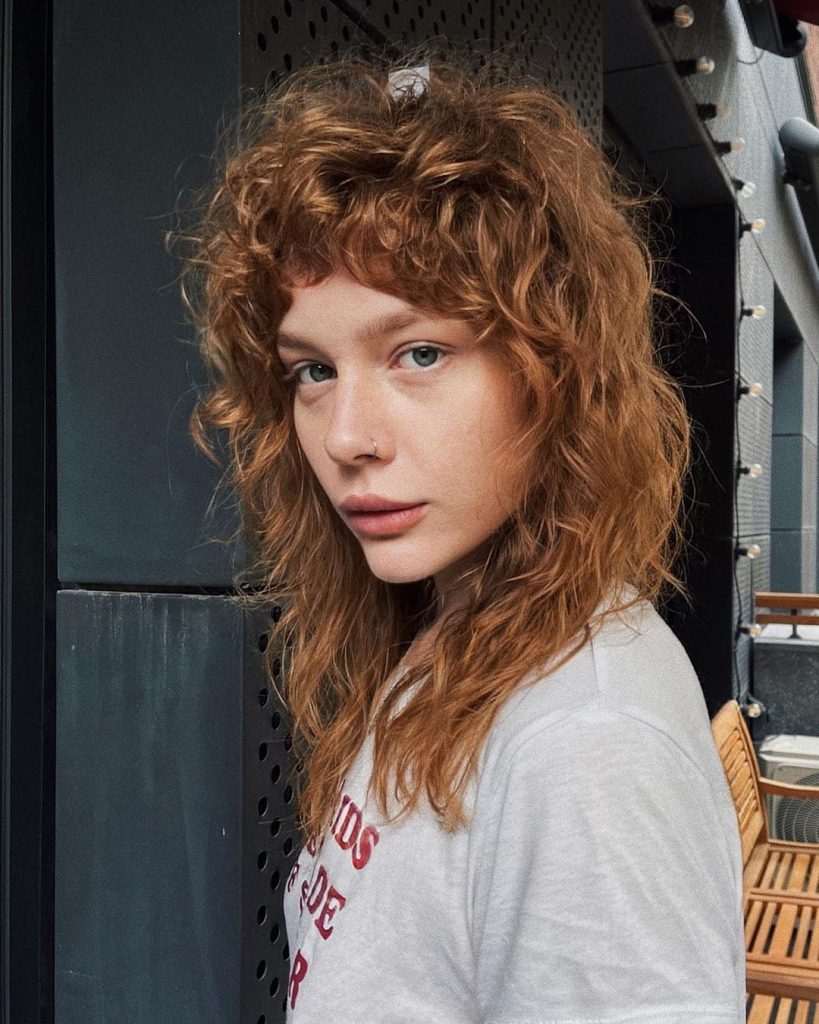 ---
50. Curtain Bangs Bob